Yellowstone Eats (and vicinity)
There were a few options for eating inside the park and as expected, were pretty pricey. There were so many picnic benches along the riverbeds that it was almost a shame to not use them. If possible, stock up on sandwiches and food before entering the park and use these picnic areas. These were great pit stops for the kids to explore and for parents to relax and just take in the beauty of the park.  Before entering the park, we brought some sandwiches and food from a grocery store in West Yellowstone and had a nice lunch overlooking the geysers.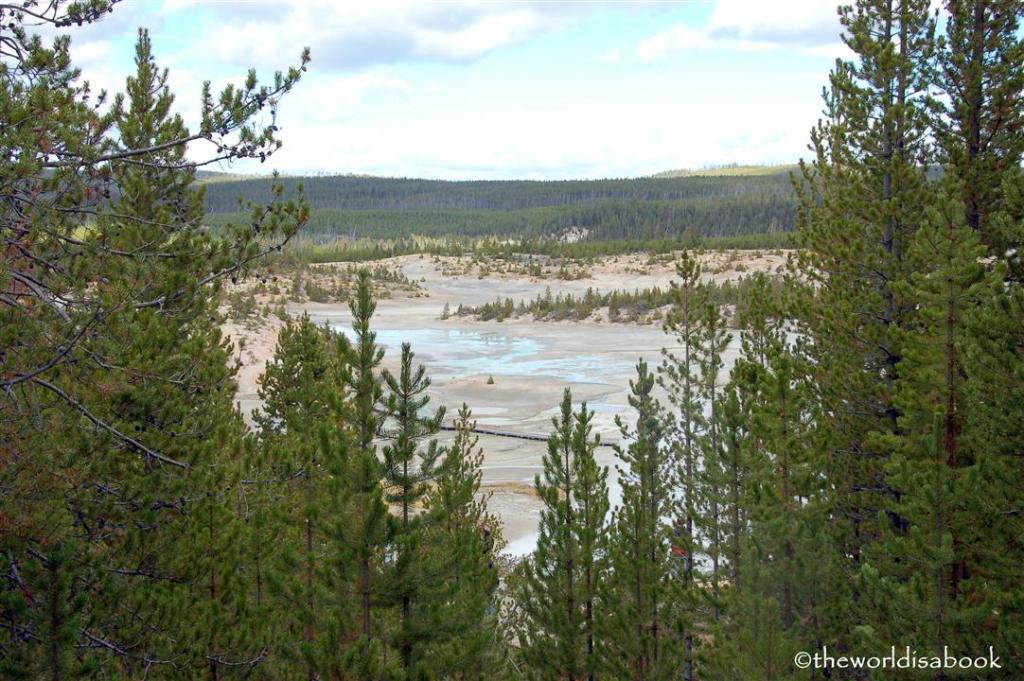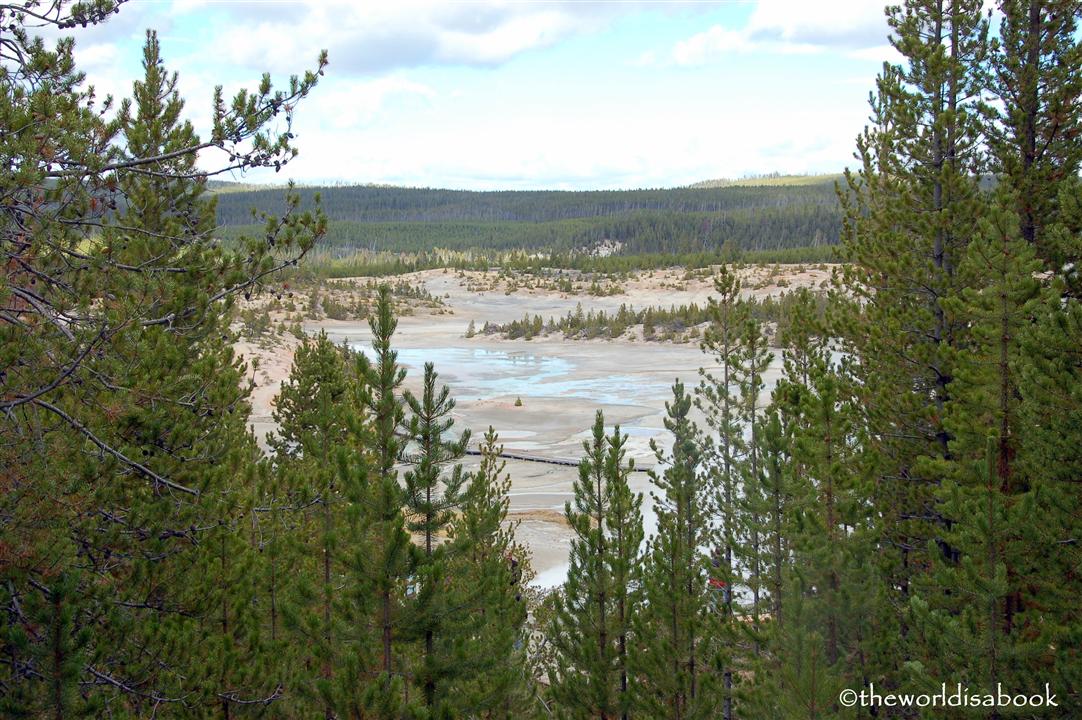 Bear Pit – This was next to the dining room inside Old Faithful Inn and was more like a lounge with a bar. There were a few tour buses and a convention happening the Saturday night on Columbus weekend we were there so the dining room was crowded with 2 hour waiting period for those without reservations. Considering it was too cold to venture outside again and with a fussy baby, we decided to eat here which only offered appetizers and a lot of mixed drinks. Appetizers were limited to chicken wings (too spicy for kids), crab meat (2 patties for $9) which was a bit salty, sweet potato fries, a couple of burger varieties and eggplant parmesan sandwich. There were actually a few families eating here too probably because they were in the same predicament we were in.
Make reservations for the dining room as they also offer dinner buffet for about $25 especially if visiting during the weekends. Menus and prices were posted outside. There was also Bear Paw deli/ice cream shop right next to the dining room but we didn't have a chance to eat here.
Old Faithful General Store Snack Bar – There was a snack bar inside the Old Faithful general store store which served a variety of hot and cold food.  They offered sandwiches with bag of chips ($8), pulled pork sandwich, small pizza (comes in cheese, pepperoni, supreme) with 4 slices which was a little bit bigger than Pizza Hut's personal pan size, chili and some soup.  There were plenty of seating areas inside.
Bubba's Bar-B-Que Restaurant – Jackson, WY
Our hotel had a list of family friendly places and this was one of them. It was located on Broadway a few blocks from Jackson's shopping area and town square. It was clean and pretty popular with the locals and tourists.  The service staff were prompt, attentive and courteous . We had dinner here on a Sunday night during Columbus weekend so it was pretty busy but our group of eight was seated right away.
We decided to forego the kids' menu and my kids shared a rack of ribs with Grandma. Hubby had the pulled pork plate which he clearly enjoyed.  My sister in-law and I both liked our shrimp dish.  Dinner selections came with a choice of side items (rice, fries, corn) and toast. Either we were all hungry but most of us agreed that buttery toast was pretty good. Everyone enjoyed their food. Ribs did not have the sauce that sometimes are a bit too spicy for kids. My kids devoured their food especially when the meat just slid off the bone.  The prices were reasonable. We didn't try the salad bar but it looked pretty popular with the diners.
 Contact: 307.733.2288    Address: 515 W Broadway, Jackson, WY
Related Links:
Check out these related posts: