Central California Animal Adventures
Elephant Seal Colony – San Simeon, CA
We visited a colony of elephant seals 5 miles north of Hearst Castle right off the 101 Freeway and was supposedly the largest colony of this type of seals. There was a turn off to a parking area with signs. We just followed where the crowds were gathered. There were signs on how to distinguish between males and females and other interesting facts about the elephant seals.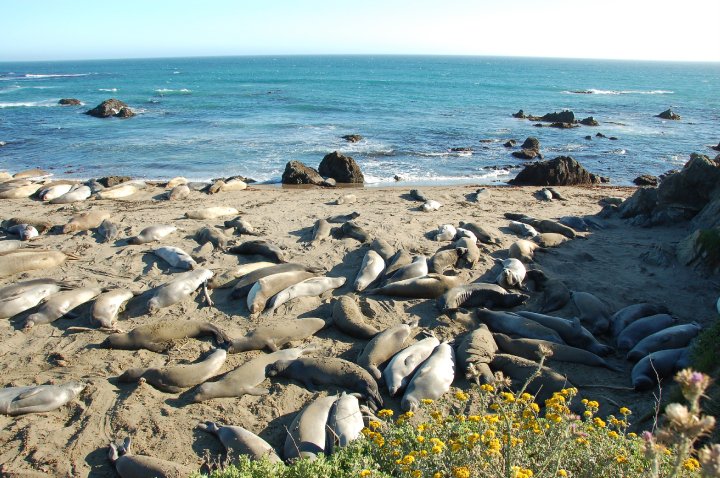 We walked a few feet and immediately saw A LOT of them lounging on the sand. There was a wooden walkway and we were separated from the seals with a wired fence and some bushes but still close enough to observe. At the time we were there (late May), some of the male seals were already shedding/molting their skins. There were also a few adorable pups. It was quite interesting to hear their unique sounds as the males called to their partners.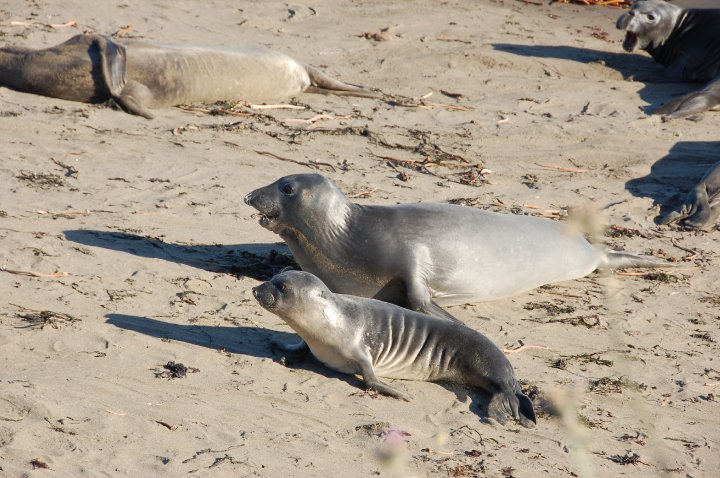 It was a great place to take the kids and see the elephant seals in their natural environment. That was way better than the seal exhibit at Sea World and it was FREE. My kids could probably have stayed there all day just watching the seals interact with each other and observing their behavior.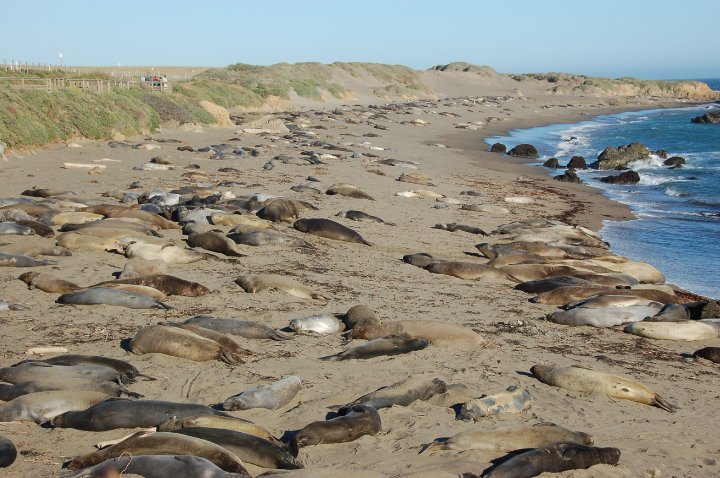 This farm was about a couple of miles east of the 101 Freeway on the way to the Danish village of Solvang. They bred ostrich and emu and the whole family could observe and feed them. There was a $4 charge per person for ages 13 and above to enter. Kids 12 and under were $1.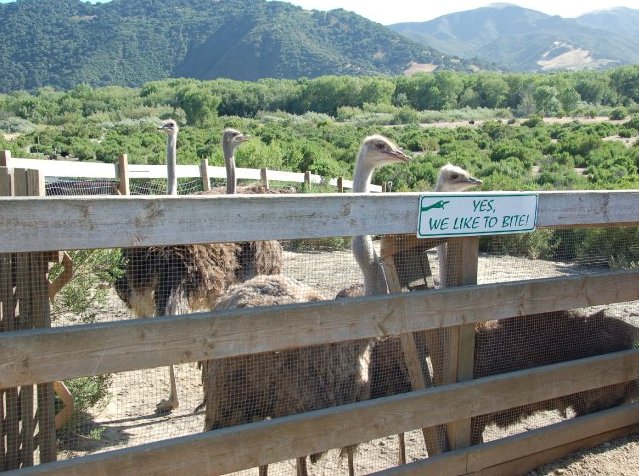 The entrance was located behind the gift shop. It was an extra $1 for the holder pan with ostrich food.  One feeding pan was enough which our two kids shared.   The gift shop sold large ostrich eggs and other ostrich related items.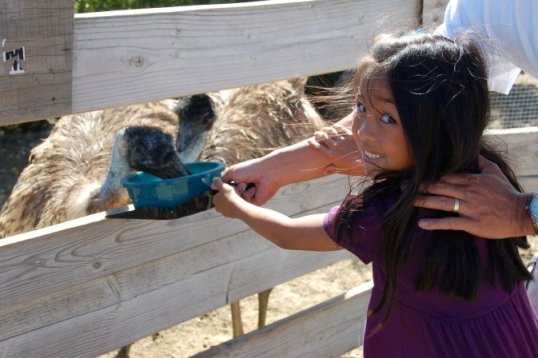 The emu and ostrich were all roaming in an enclosed area. There were instructions on how to feed the animals. Children especially needed to hold the pan with both hands and extend it towards the emu or ostrich. There were great photo opportunities with the emu and ostrich standing behind the kids.  It was a bit scary at first for the kids but they got around to enjoying feeding them.
Website: http://ostrichlandusa.com/ Contact: 800.686.9696     Address: 610 E Highway 246 Solvang, CA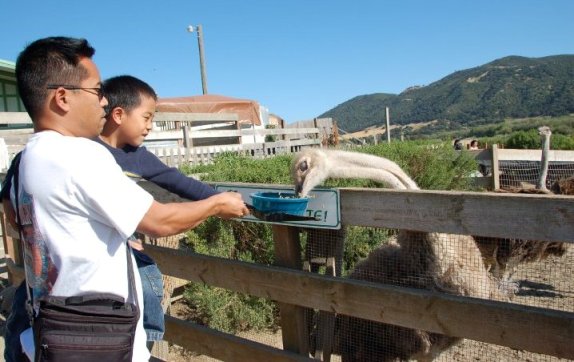 Quicksilver Ranch – Solvang, CA
This unique ranch for miniature horses was only a few miles from the town of Solvang and was one of our favorite pit stops. The miniature horses could not be ridden but you could spend as long as you wanted to watch and observe them for FREE. Most cars parked on the side of the fence and sometimes the horses came by.
The horses were absolutely adorable and our kids loved being around them.   We were lucky enough to have seen a newborn foal (born just hours before) with its mom. There were also stalls for some of the horses to get a closer look. My daughter fell in love with a white horse which reminded her of a unicorn.  Tours could be reserved for groups of 20 or more.  There were many families who stopped by and the horses were a big hit with all the kids.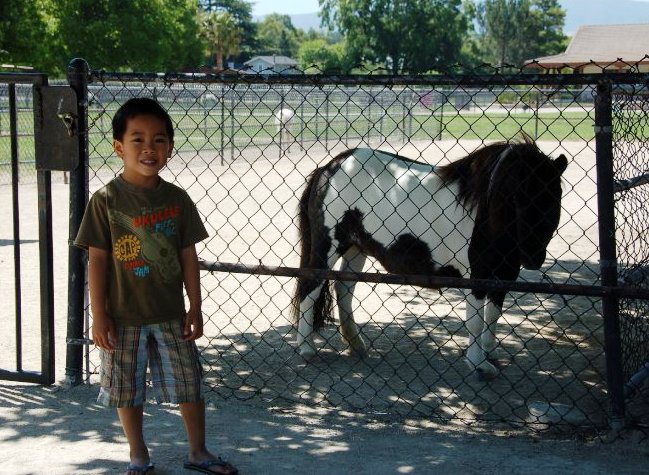 Website: http://qsminis.com/ Contact: 805.686.4002    Address: 1555 Alamo Pintado Road Solvang, CA
Related Posts: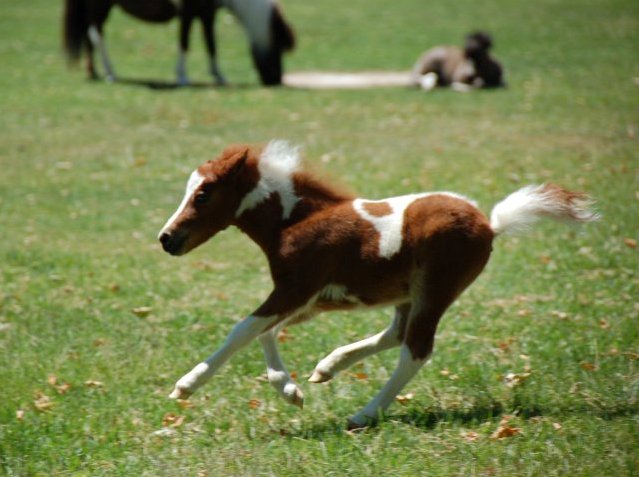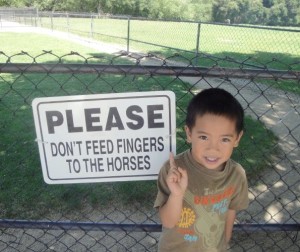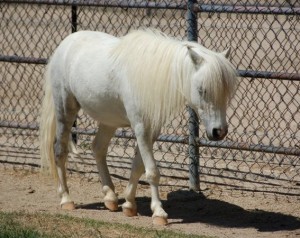 Check out these related posts: