24 Money and Sanity Saving Tips for Skiing with Kids
The expenses for family ski trips and skiing with kids seem endless with flights, lift tickets, lessons, equipment and winter clothes. Sometimes, a winter trip with its list of necessities seem a more demanding and costly vacation than summer getaways.
It may be a little early to think about snow with Fall just starting. But, my husband who is an avid snowboarder, lives for his winter trips and anticipates the day he can bring that snowboard out of storage. My kids started ski lessons a few years ago and also look forward to these trips.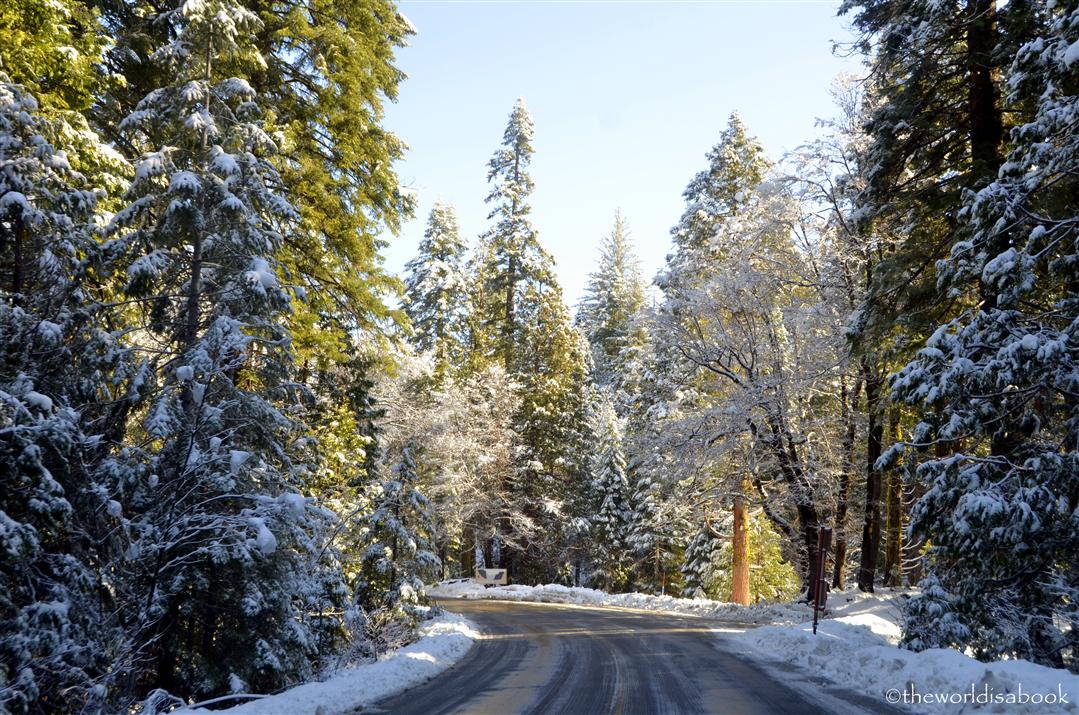 Over the years, we've learned some lessons and tips to save money and some sanity in the midst of the chaos for a memorable winter getaway. The resorts featured here are focused on the Western part of the USA since these were ones we've visited so far.
Getting There
1. Airplane ticket costs usually take up most of the ski trip budget.  Plan and book early to get the best deals and discounts.  Set fare alerts on Kayak or Airfarewatchdog if you know your ski destination this coming winter.
2.  Consider flying into alternate airports within driving distance of your destination. Going to Whistler?  How about a flight to Bellingham, Washington?  We saved hundreds of dollars by flying Allegiant Airlines and driving three hours to the resort across the border to Canada.
This may not be a practical idea to some since it cuts into time on the slopes unless you're flying at night. We love flying into smaller, alternate airports to avoid the long lines, airport security hassles, parking and crowds. It's an in-and-out process that starts our winter travel with minimal stress.
Having a Vancouver sidetrip and driving on one of the most spectacular scenic drives on the Sea to Sky highway was worth it for us. So, consider which is more important to you – saving money or maximizing skiing time.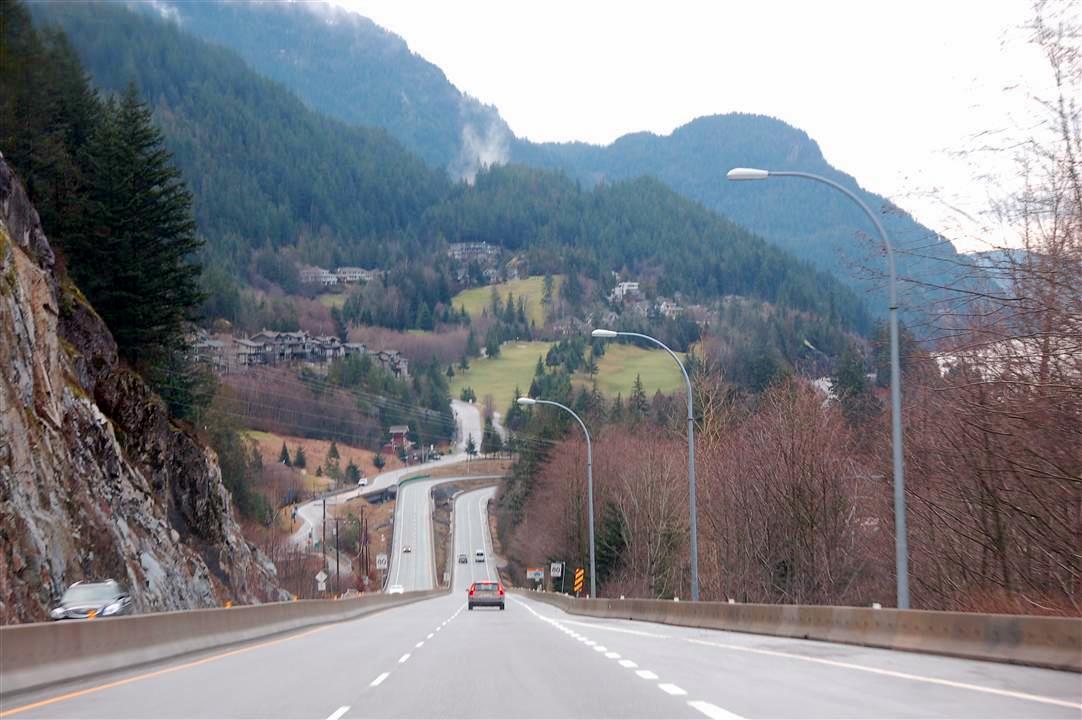 3.  Check 'Fly, ski, stay' or ski vacation package deals that many airlines offer to cut down on flight costs too. Also check consolidator sites like Expedia or ski.com for these package deals.  Compare the ala carte prices you can get versus the package offer to evaluate your savings.
4.  There's also the option to self-drive and do a road trip to ski resorts within a reasonable driving distance.  Roadtripping saves on flights, luggage fees and equipment and rental gear especially for families. It also saves on food expense by stocking up at grocery stores for snacks, meals and drinks.
There are many great things about living in Southern California. Unfortunately ski resorts aren't one of them.  There are four ski resorts within a three-hour driving distance from Los Angeles and San Diego.  This makes for some very crowded weekends up at the mountains.
We've avoided the local mountains and many people make the five-hour trek to Mammoth Mountain in Central California which we're doing in January or the 8-hour trip to Brian Head Resort, Utah which we've also done the past two years.
Lodging
5.  Those ski-in/ski-out or lodging options within a village can get rather pricey.  Consider booking apartments, condos and lodges with kitchens especially if traveling with other family members or friends.  Eating out is expensive and having a kitchen tremendously cuts down on meal costs.  There's a lot more space for the whole family to spread out and enjoy.  It's always great to have a washer and dryer to use after all the ski clothes are soaked up.  Flipkey, Vacationrentals.com, Skicentral or VRBO are just some of the great options with rentals that meet every family's needs.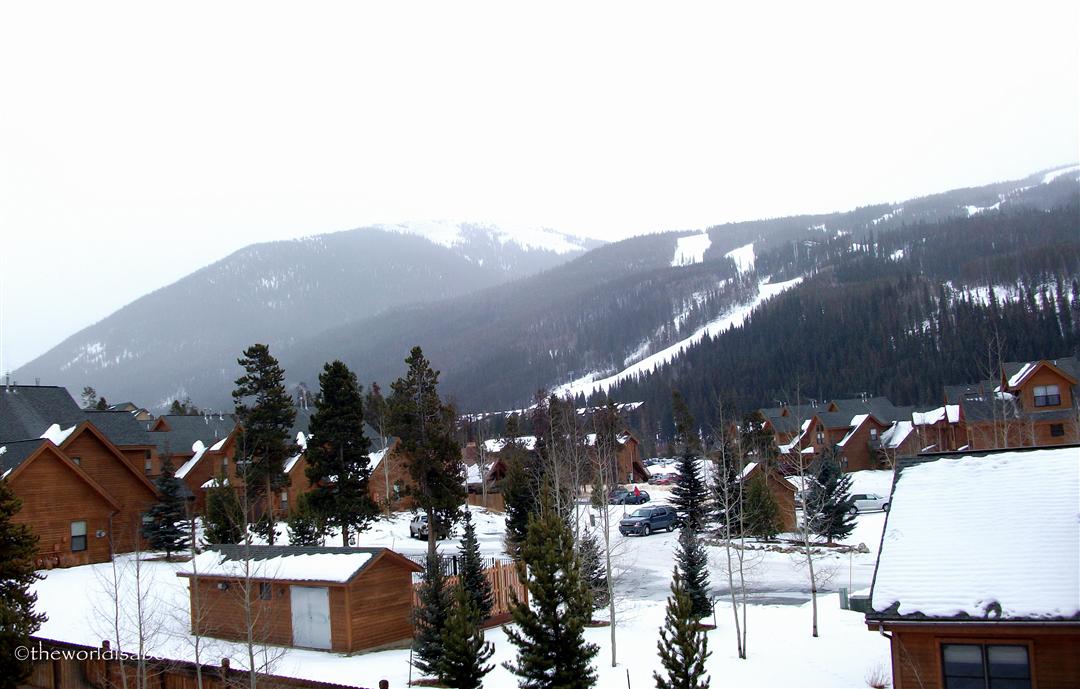 6.  The most attractive lodging options are close to the slopes or located within the resort's village. But, these also come with high costs.  Sign up for specials or get on the email list of a place you're looking at.  We did that with Crystal Lodge and paid less than $180 which was located a few steps from Whistler's ski lifts right in the village on a holiday weekend.   Also, look into the package deals to see if these come out cheaper than reserving accomodations separately from flights.
Timing and Avoiding the Crowds
7.  Try going on your winter trips early or late in the season. Some resorts are open mid-November to as late as May. But, pay attention to the number of lifts open and snow conditions.  We went to Breckenridge during my kids Spring Break (first week of April) one year with cheaper lodging and airfares and uncrowded mountains. Resorts also offer discounted lessons and cheaper ski lift tickets during off peak times like weekdays, non- holidays or even night skiing.
8.  To save some time and preserve your sanity during ski day madness, rent your equipment the night before. Most shops are open late and renting it before the crowd saves some time lining up and more time at the slopes.
9.  Who wants to spend time lining up at the ski lifts or making sure you don 't run into anyone on a crowded mountain instead of enjoying the views and thrill of the sport?  We've been visiting lesser known ski resorts over the last couple of years and love them. These resorts have shorter ski lift lines, fewer crowds in the mountain and smaller sizes in kids' and adult group lessons.
It's an ideal way to learn for beginners. They also usually have cheaper lift tickets, equipment rentals and group lesson rates too.  My kids' first ski lesson was at Colorado's Echo Mountain – a lesser known resort and more popular with the locals.  They had a private lesson for a few hours which was cheaper even with rental equipment than the other resorts.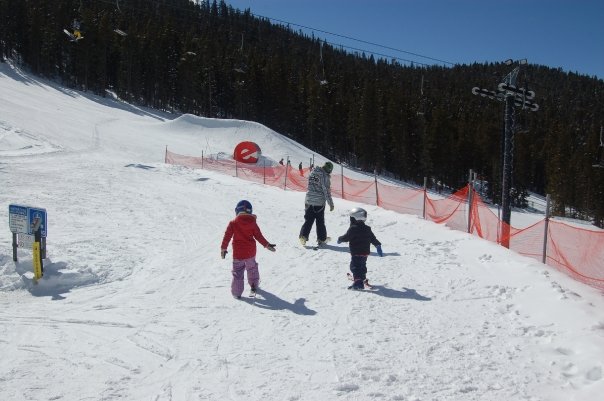 Have you ever skied inside a National Park? My kids were the only ones there during their kids' ski class at Yosemite National Park's Badger Pass in central California last Spring.  Loveland and Arapahoe Basin are also some of the resorts we've visited in Colorado near popular Keystone and Breckenridge.  Brianhead Resort has the same "greatest snow on earth" Utah is famous for but cheaper and more accessible than its Salt Lake City counterparts for those of us in Southern California.
10. While we loved Whistler, we've learned never to go during Martin Luther King weekend in January again. The resort was full of drunk, noisy college kids for College Weekend during our last visit.  Lesson learned: Check your ski resort destination to see if there are any major festivals or gatherings during your visit to avoid any surprises.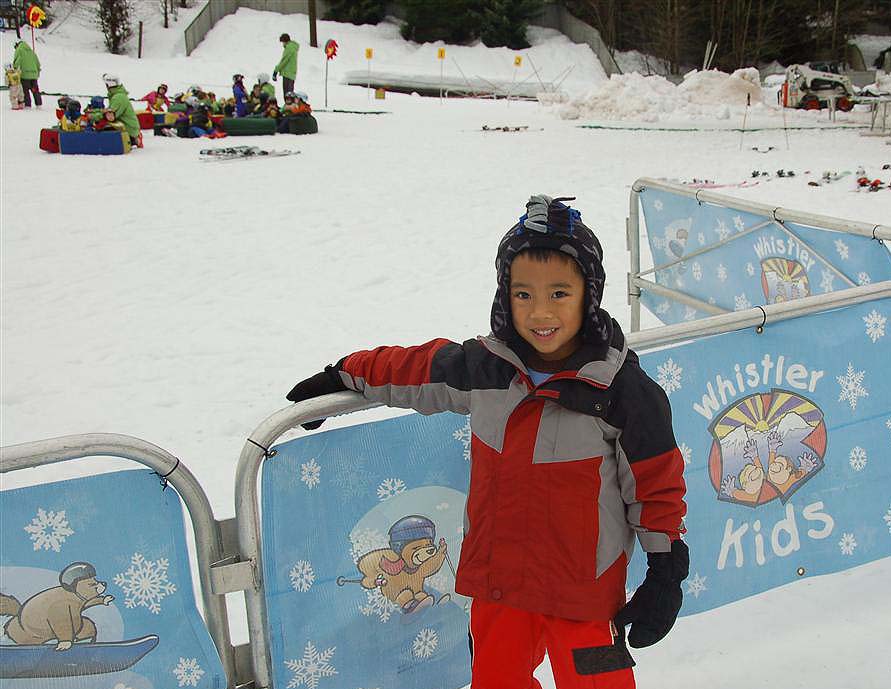 Ski Lessons/Lift Tickets
11.  We've found that ski lessons, whether in a group or private class, are necessary to give kids the foundation, skill and confidence to go down a mountain.   But, these lessons don't usually come cheap.  Look for all day packages that include ski equipment, lift tickets, lessons and lunch and usually run from 9AM to 3PM.  Book in advance for lessons on their website since they do get booked up pretty quickly and sometimes, they offer discounts on the lessons too.
12.  Some resorts now offer ski free on your arrival day by simply presenting your boarding pass.  This has been a popular promotion at Utah's Park City resorts and at Colorado's Vail and Beaver Creek resorts.   My husband took advantage of this promotion last year by flying into Nevada's Reno Airport and got a free lift ticket that afternoon he arrived at nearby Squaw Valley in Lake Tahoe.
13. For kids who don't need lessons, some resorts offer kids ski free promotions with paying adults.  Check for age restrictions.
14. Booking in advance on ski resorts' websites can also result in major savings over the window price. Sites like liftopia.com, skicoupons, onthesnow also offer discounted lift tickets and printable coupons.
15.  Check local grocery stores or local ski shops to get discounted lift tickets.  If you're going to Whistler, try the 7-11 stores in Squamish for discounted tickets. While some may require Ids to get residency rates, it's worth a try and never hurts to ask.
16. If you will be at the resort for a few days, the more days you need lift tickets, the more you'll save per ticket per day.  Multi-day passes at one resort will save you more instead of doing ski resort hopping in an area.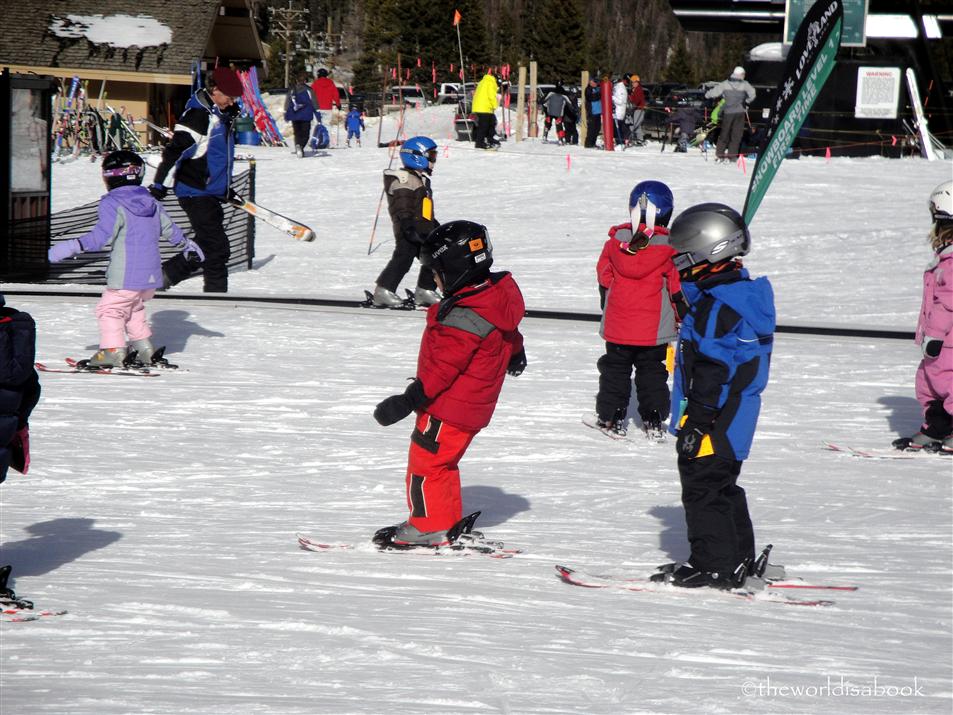 Ski Equipment/Winter Clothing
Kids seem to outgrow clothing too fast. It's even harder to spend money on winter clothes for those of us who don't experience winter. We live in San Diego so our winters don't require gloves, thermals and multi-layered jackets.  My kids use winter clothing 3-4 times at the most during ski trips in one season.
17.  We've learned to watch out for sales and buy when winter apparel is on clearance during late Spring at sporting good stores or even online stores like Sierra Trading Post and LL Bean.  All our super warm jackets were bought at deep discounts. If you happen to be at ski resort stores in the off season, some have huge sales on clothing, boots and equipment.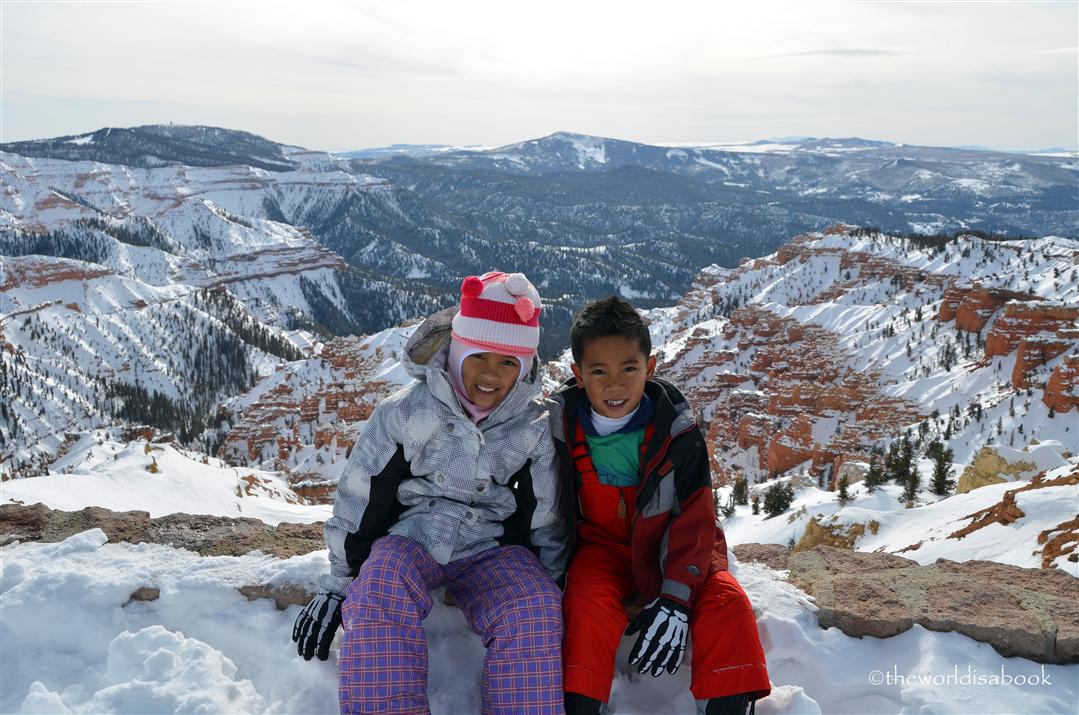 18.  Try Ebay and consignment stores for winter clothing and stores like Play it Again Sports for getting quality used equipment.
19.  Calculate the cost of bringing your own snow gear and paying for baggage costs versus equipment rental packages for multiple days at your destination.  Sometimes bringing your own gear saves even more especially if you're flying airlines like JetBlue or Southwest which don't charge for luggages and make allowances for sports equipment.
Skiing with kids Dining
20. While cooking in self-catering lodging is the best option, it's still possible to eat out and save money.  Look for local coupon books, entertainment book coupons for cities you're visiting, Groupon/Spreebird specials or even their Twitter or Facebook page for discounts on local or chain restaurants.
21. Shop at local supermarkets and buy sandwiches and other deli items outside of  the resort for lunch.  If possible, visit local restaurants in nearby towns instead of staying at the resorts for lunch.  While food is usually included in skiing lessons, snacks aren't part of the package.  Pack juice, sandwiches and snacks after the kids are done with the lessons because you can bet they will be hungry and have a family picnic.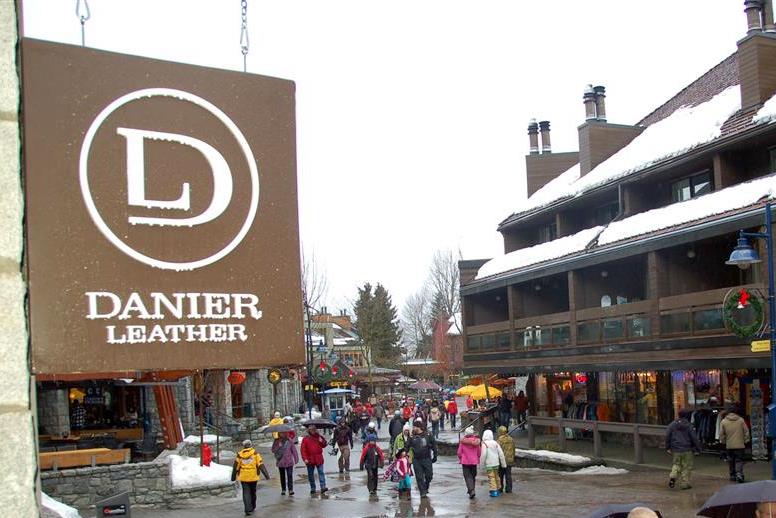 Off the Mountain Activities
It's also important to schedule non-ski activities for the whole family and to include members who don't enjoy skiing as much (yours truly) so they can enjoy the winter trip too.
22. Even after a full-day of ski lessons, my kids save up energy for snow tubing or ice skating.  Be sure to book early to reserve your time slots and always look for discounts online.
23. While the kids were in ski school last February at Brian Head, my husband and I did a guided snowmobile tour for a couple of hours in Utah's forests. It was such an amazing and memorable, albeit freezing, experience.  Compare prices with the different companies at the resorts that offer these tours for the best deals.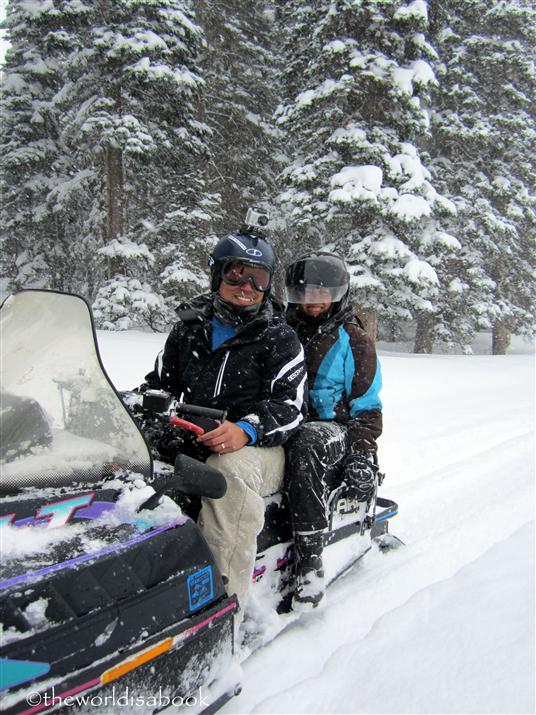 24. Look for free activities around the resort such as scenic gondola rides or get an inexpensive sled (donate afterwards if flying or bring home if on a road trip) and find a hill for hours of fun.  Kids too young to ski or not quite ready?  Find a nearby hill for making snow angels and snowmen.
Saving money is a priority for families on these ski trips but pre-booking, timing and research are necessary.  My little skiers have progressed very well over the years and love downhill skiing.  My husband now has companions while he snowboards.
The island girl in me just can't get past the cold despite layers of clothing or the effort of trying to get out of waist deep fresh snow with skis.  So, I've hung up the skis and I'm perfectly content to sit in the lodge with a good book and hot cocoa to preserve my sanity and stay clear of injuries during these winter trips.
*Do you have any money or sanity tips for family ski trips you'd like to share?
Pin it for later!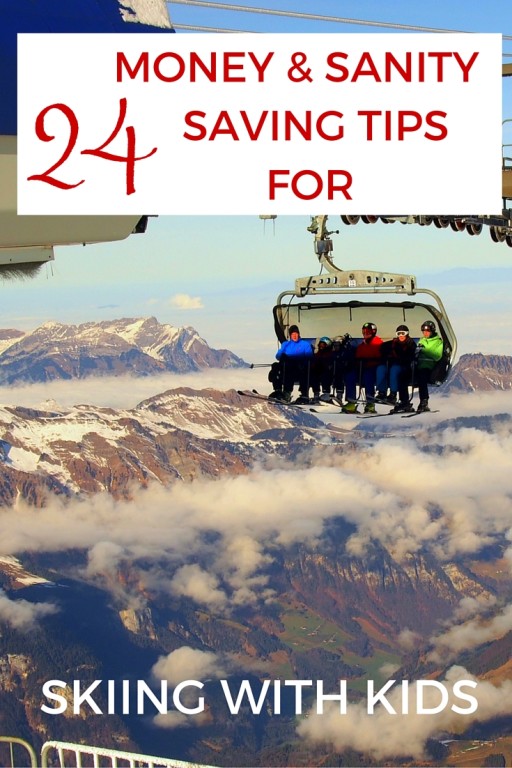 Check out these related posts: