Strolling through Central Park New York City
With 38 million people visiting New York City's Central Park each year, it is no doubt one of the world's most popular parks.  It was the first public park built in America and its popularity hasn't faded.   In the midst of the hustle and bustle of a city that never sleeps is this green oasis surrounded by high rise towers and the concrete jungle.
I've visited New York City multiple times but have never really explored the park and only seen it from the Rockefeller Center or the Rock lookout and walked around a small portion of it.  During our visit last June, we finally carved out a few hours in the afternoon to stroll through parts of the expansive grounds.  It helped that it was a beautiful and perfect day for walking.
This park is immense comprising 843 acres or 6% of Manhattan's land total.  It is approximately six miles around all of Central Park.  We entered through Central Park South and the Columbus entrance.  Central Park is a hub of activity – walkers, bikers, runners and horse drawn carriages among others.  Here are some of the highlights during our leisurely walk through the park.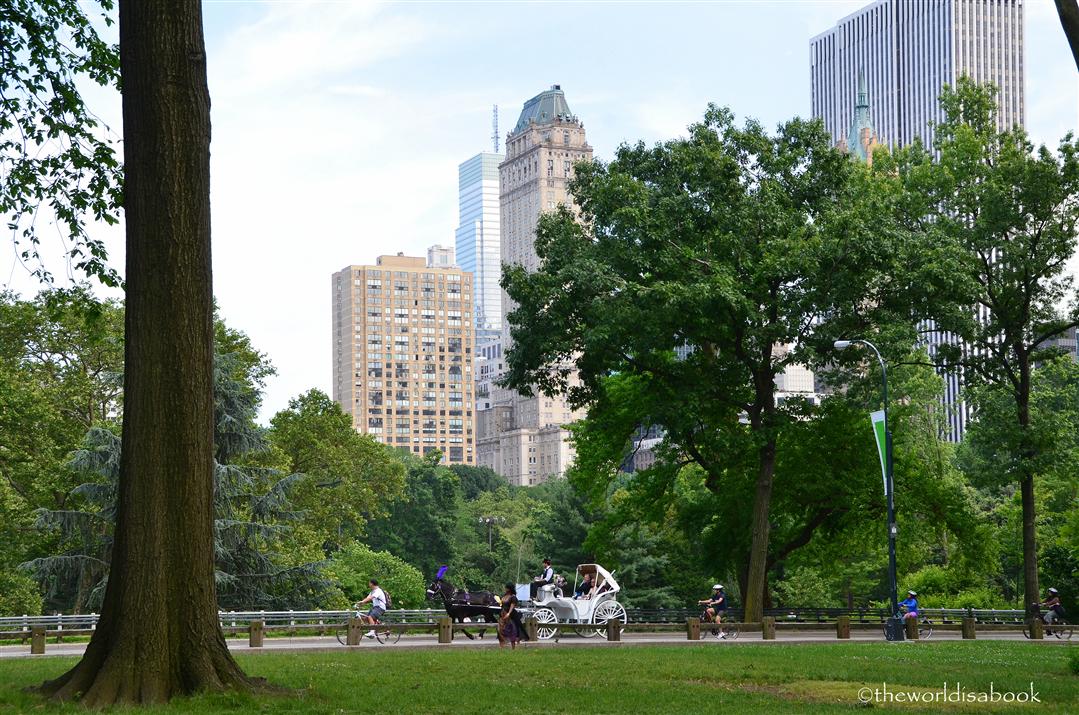 With 21 playgrounds within the park, there will always be something to entertain the kids.   There were also plenty of rocks for climbing and exploring.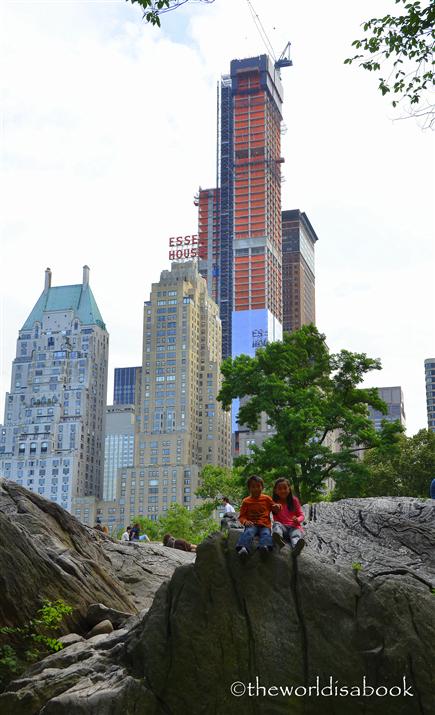 One of the things I loved in Central Park was an area known as the Mall Promenade.  American elm trees line and cover this pathway.  This is one of the most photographed sections of the park.
It was initially designed to be wide enough for the horse carriages to pass through to drop off its passengers.  Today, it is lined with numerous benches for resting and people watching.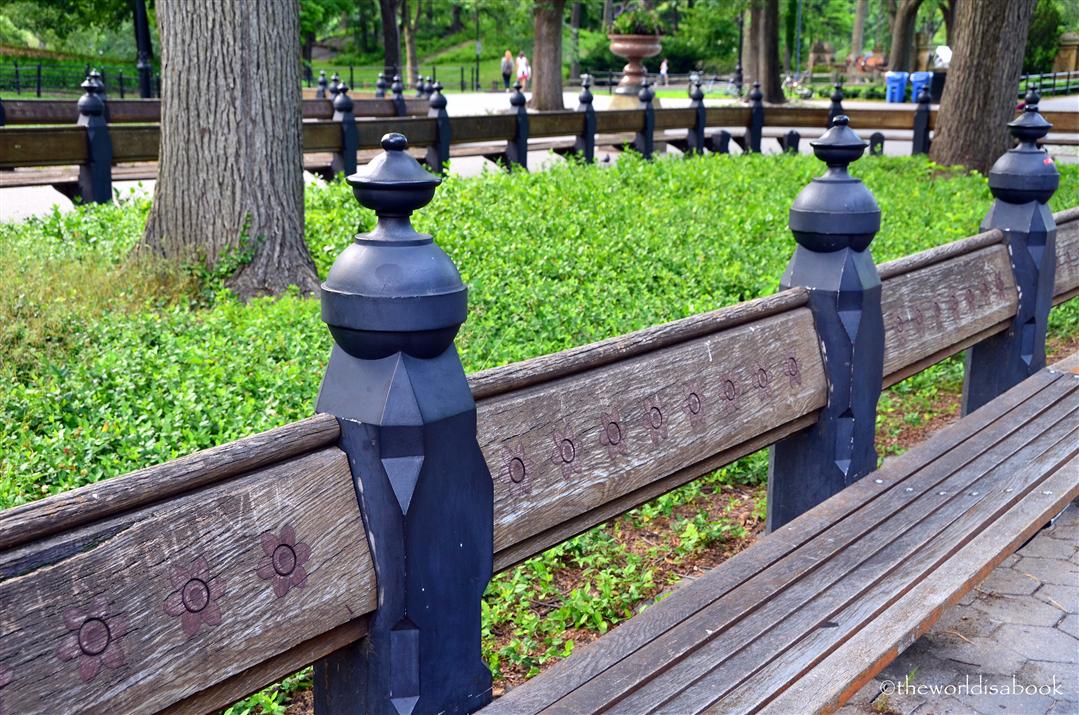 The Mall's southern portion is an area known as Literary Walk.  For some reason, a statue of Christopher Columbus is among the writers here – Shakespeare, Robert Burns and Sir Walter Scott.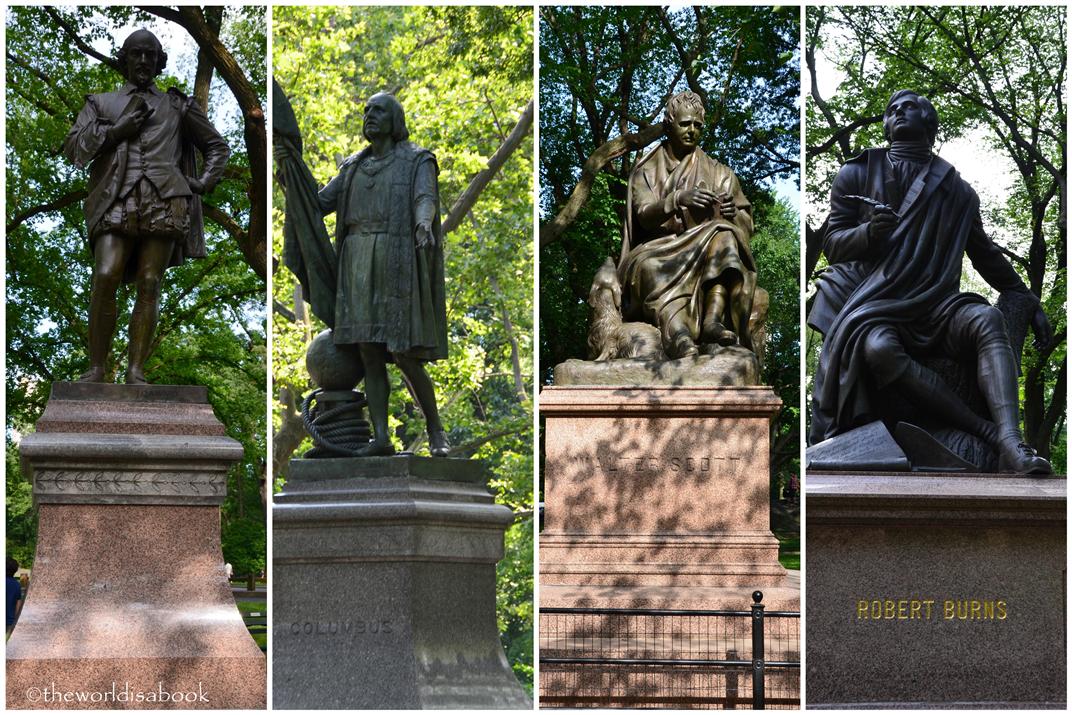 The Mall pathway led us to one of the parks' features – the Angel of the Waters or the Bethesda fountain.  It was a masterpiece in the middle of Bethesda terrace and was built in 1842 to commemorate the Croton water system which supplied fresh water to the city.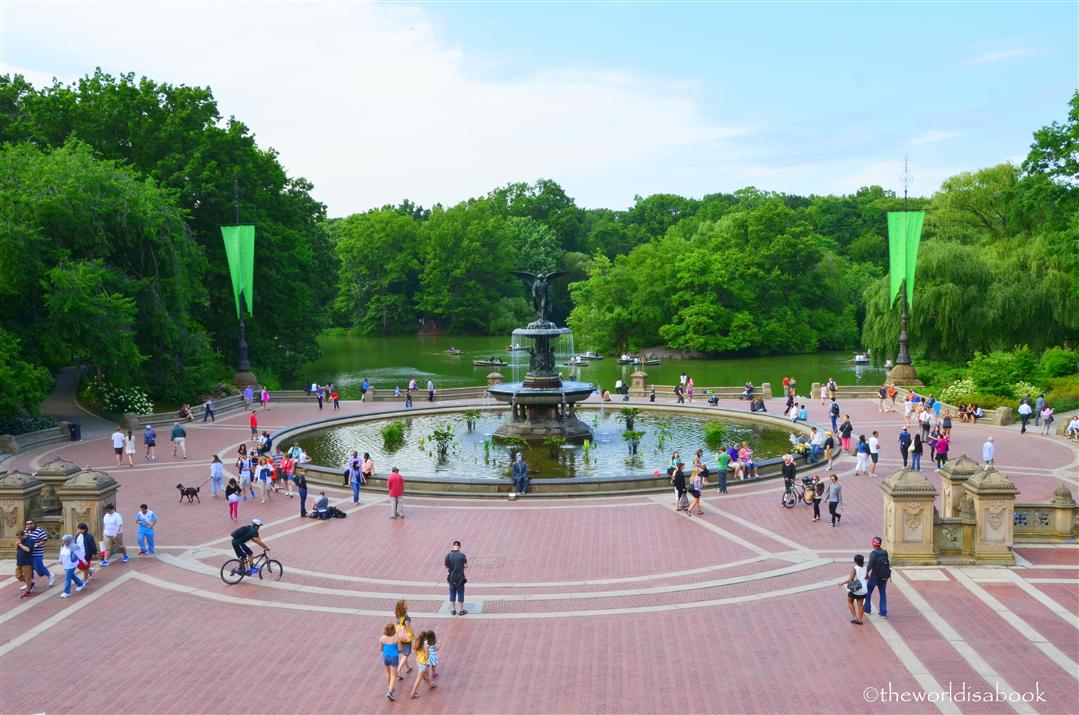 The angel held a lily on her left hand symbolizing the water's purity at that time.  We all know it's far from pure or clean nowadays.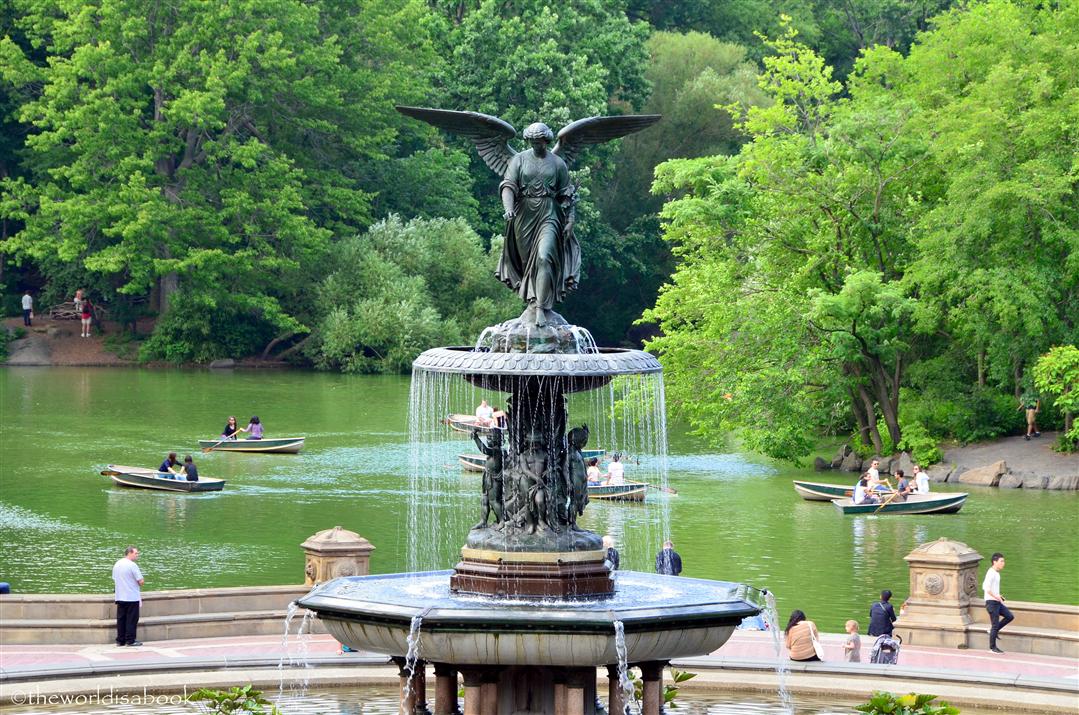 Renting a rowboat and floating in Central Park's lake has long been an iconic symbol of romance in pictures and movies.  We loved watching all the people relaxing on the lake in their boats.  Unfortunately, my husband and I were too jet lagged from our whirlwind Europe trip and didn't have enough energy to row around the lake.  We hope to someday return in better physical and mental state and have a picnic in the middle of the lake.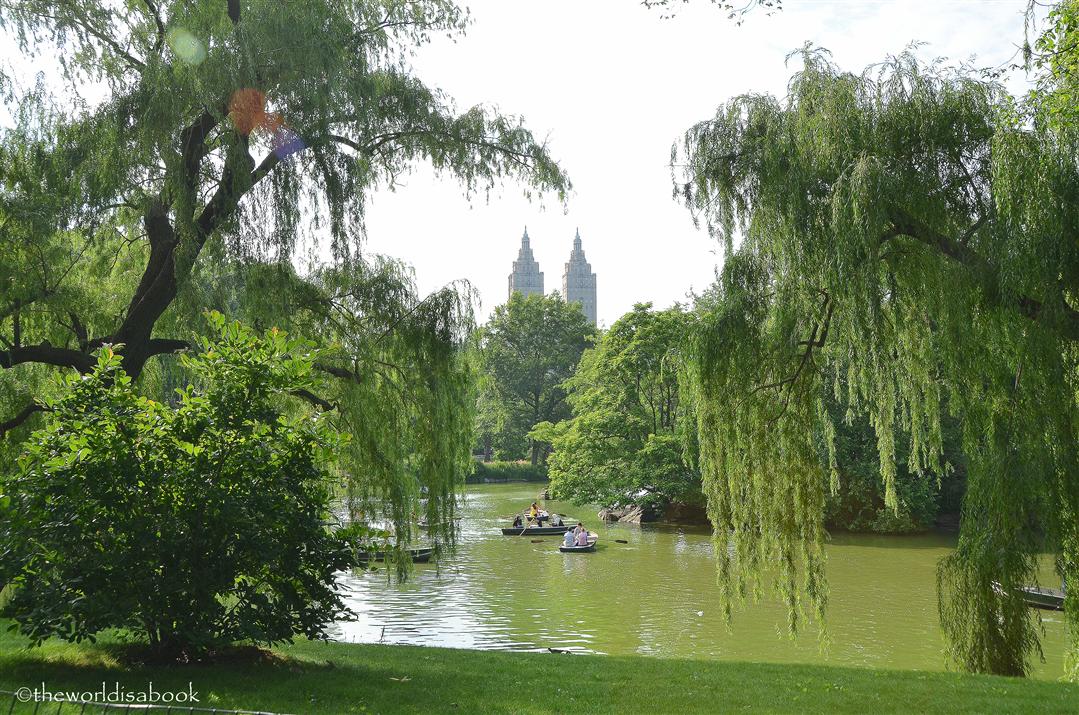 The structure known as the Loeb Boathouse provided the perfect backdrop for many of the boat and gondola rides.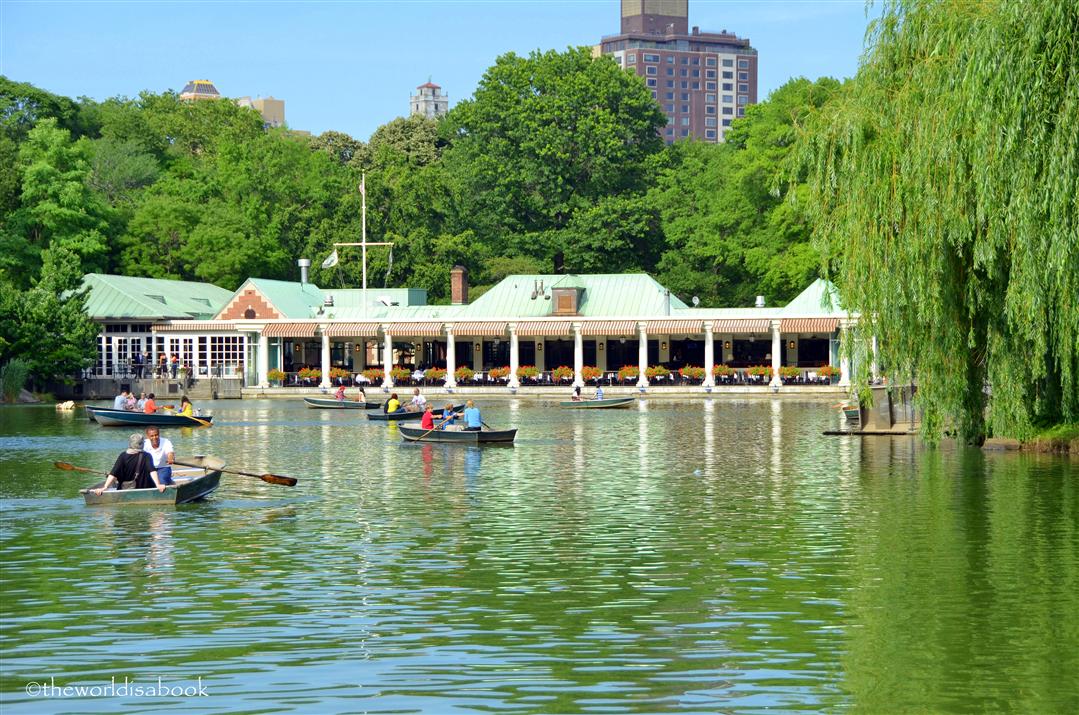 Central Park is filled with many sculptures and statues and all with some form of significance.  Having just spent a week in Denmark a few days before this visit where Hans Christian Andersen's presence was everywhere, it was a pleasant surprise to find him here in New York too.
This large bronze statue of the famed Danish fairy tales author was built here in 1956.  Mr. Andersen was reading his book The Ugly Duckling with an adorable duck nearby.  Of course, my kids couldn't wait to climb on him.  They have story telling hour here every Saturday at 11 AM from June – Sept.  We were visiting on a Tuesday so we missed the readings which would have been fun.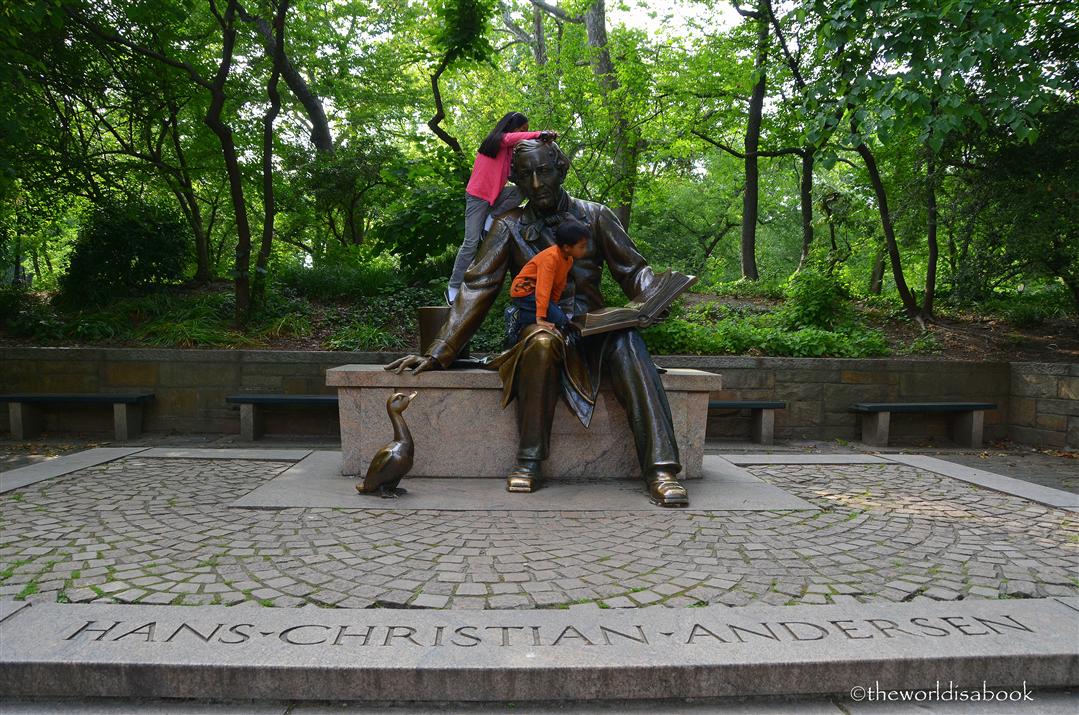 Perhaps, the most popular statue in the park was this large bronze statue of Alice in Wonderland and other characters from the Lewis Carroll classic tale.  It was a gift to New York City's children by philanthropist, George Delacorte and has been here since 1959.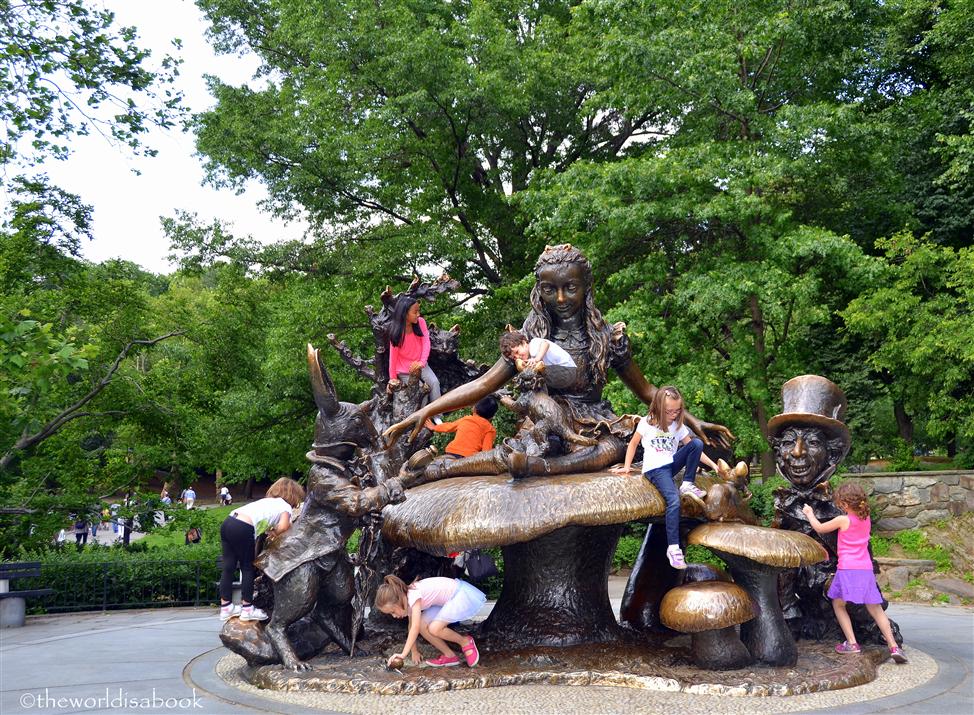 My kids joined many of the other children, who climbed on top of statues of mushrooms, the Mad Hatter and White Rabbit.  Through the years and with thousands of kids rubbing it, some parts of the statue were particularly shiny.  It's amazing how one sculpture can bring so much joy to children.  Needless to say, we were here for awhile.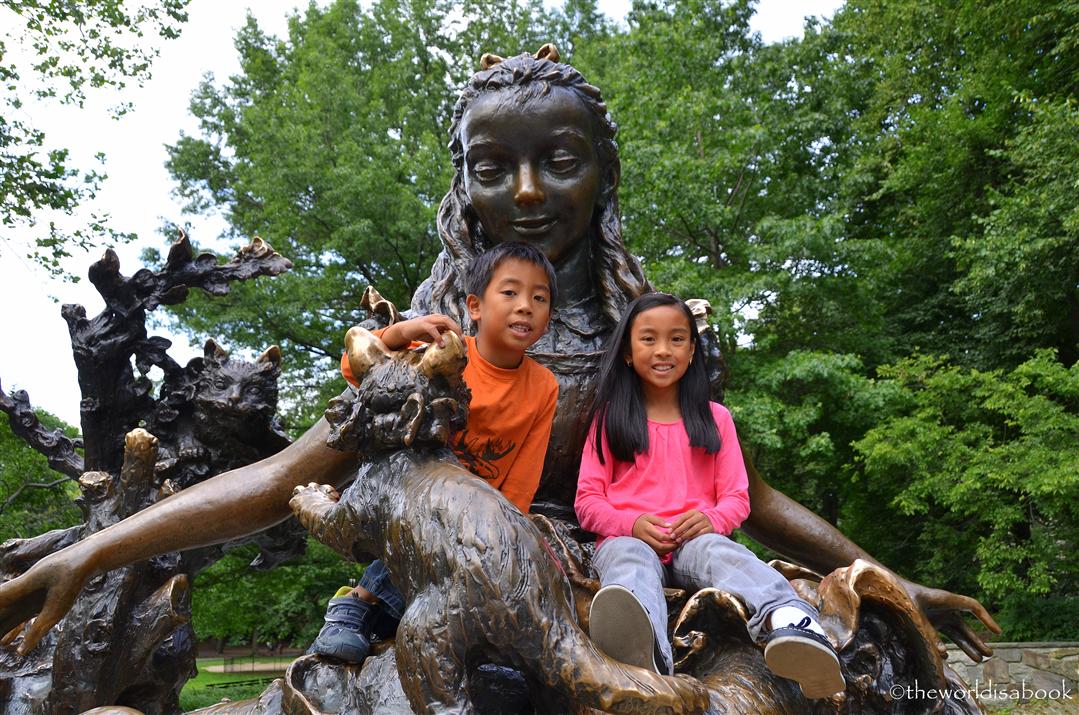 Near the two famous statues was the Conservatory Water.  During spring and summer, the pond is used for sailing model boats much like those found in some parks in Paris.  It is used as an ice skating area during the winter.  This was such a serene place to sit and relax and see the reflections in the pond.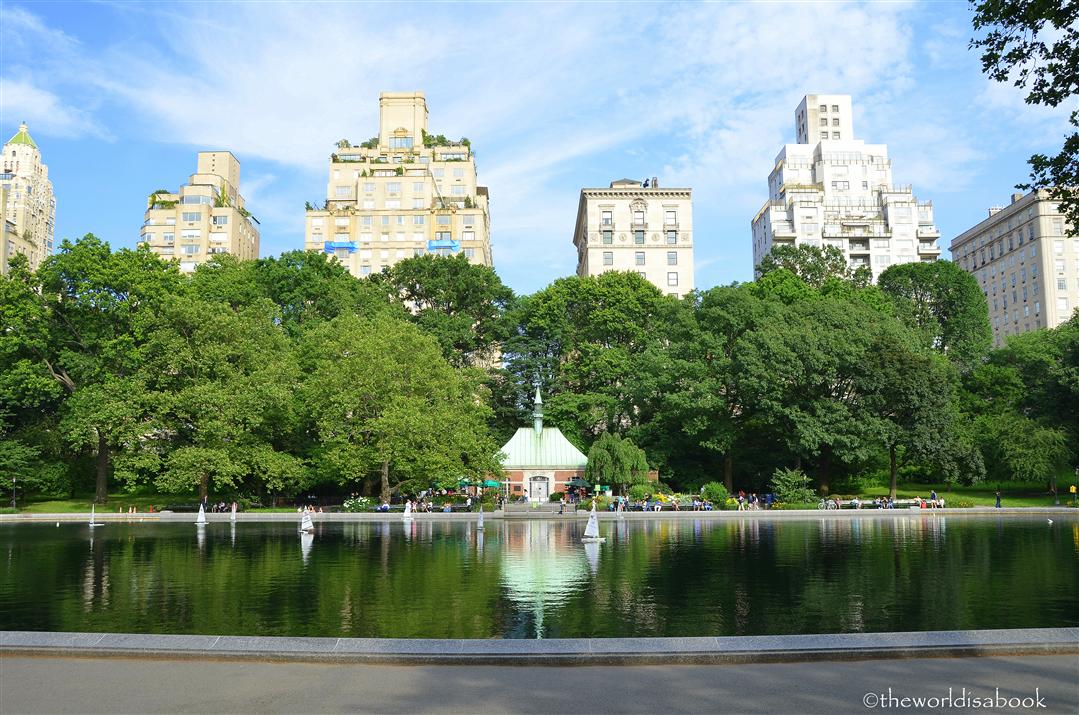 There aren't many parks that boast a castle in residence.  The Gothic-style Belvedere Castle was created in 1869 as a lookout into the reservoir.  Meaning "beautiful view" in Italian, its balconies offer some of the best views of Central Park.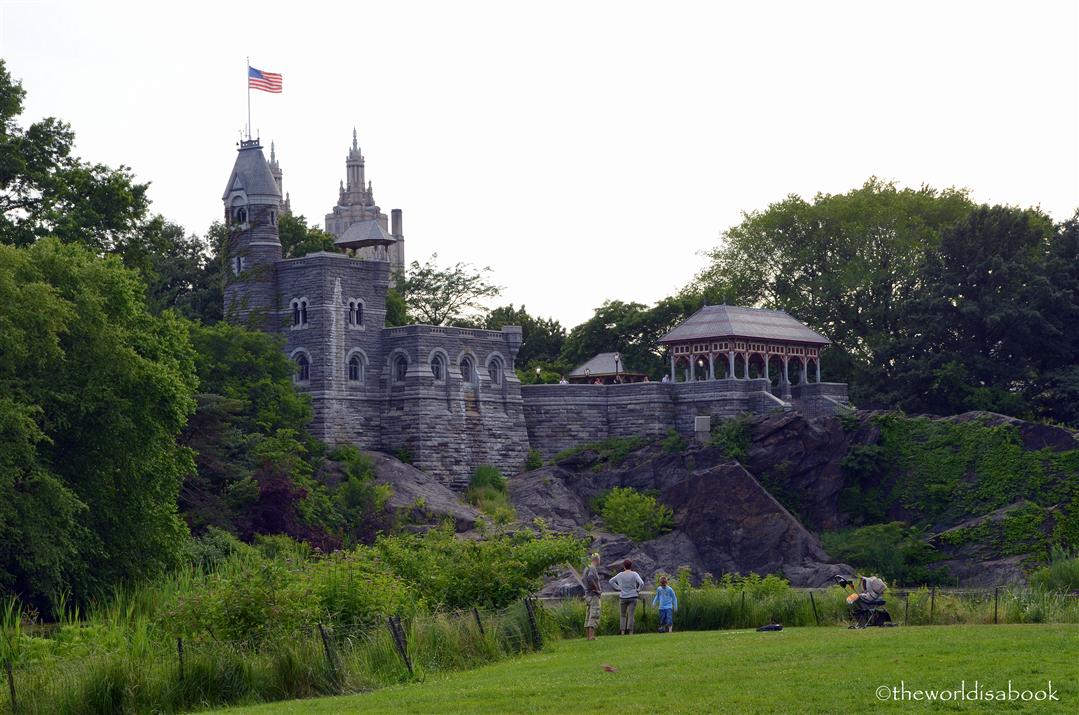 The tower is now used by the National Weather Service for recording temperature, wind speed and rainfall.  We saw it from below and didn't get the chance to go up.  But, it looked beautiful sitting on top of the hill.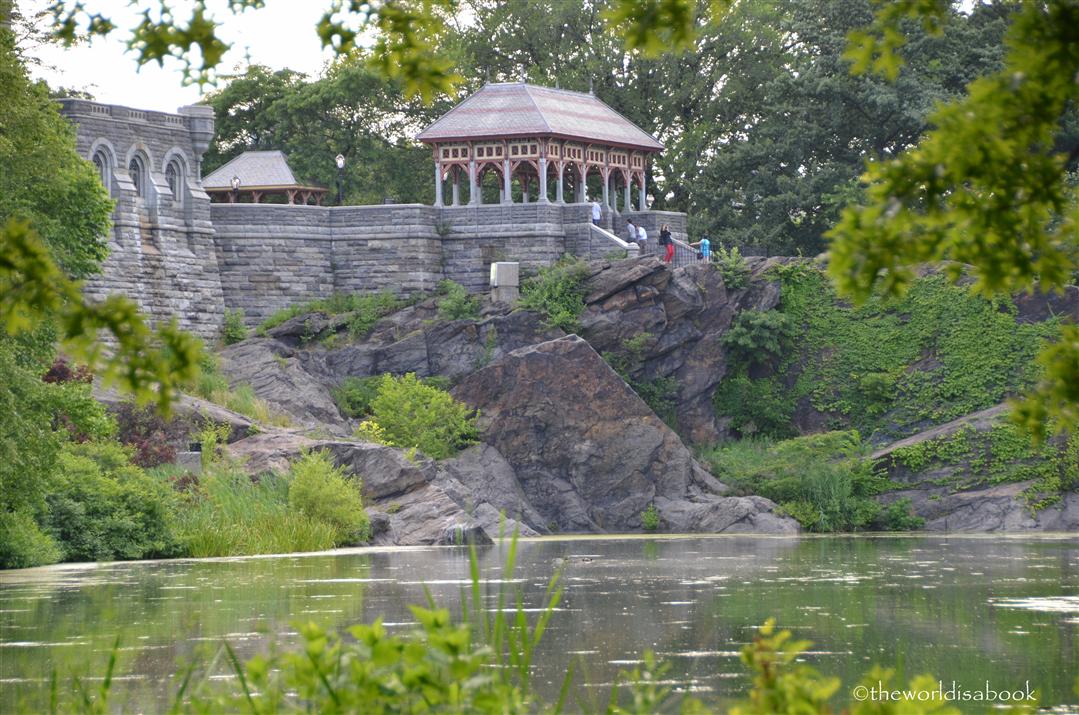 Central Park is such an integral part of New York City and we were happy to have finally seen and enjoyed some of its attractions.  We were there for four hours and barely covered half of it.  It was a wonderful place to enjoy the outdoors and provided a perfect getaway from the city's busy activity and the urban landscape.  Whether by walking, biking, or riding the many horse-drawn carriages, exploring Central Park slowly is a must when visiting the city and to fully appreciate it as a favorite public space.
*Have you strolled through Central Park?  What was your favorite activity here?
Pin Now, Read later!