5 Fun and Free Things to do in New York City with Kids
In the recent aftermath of superstorm Sandy, New York and the rest of the eastern seaboard has been in the news for what it has suffered and its struggle to return to normalcy. New York City is a resilient city who knows how to survive and recover.  I thought I'd highlight one of the most vibrant and family-friendly cities in the world this week as we send many thoughts, prayers and donations to those affected.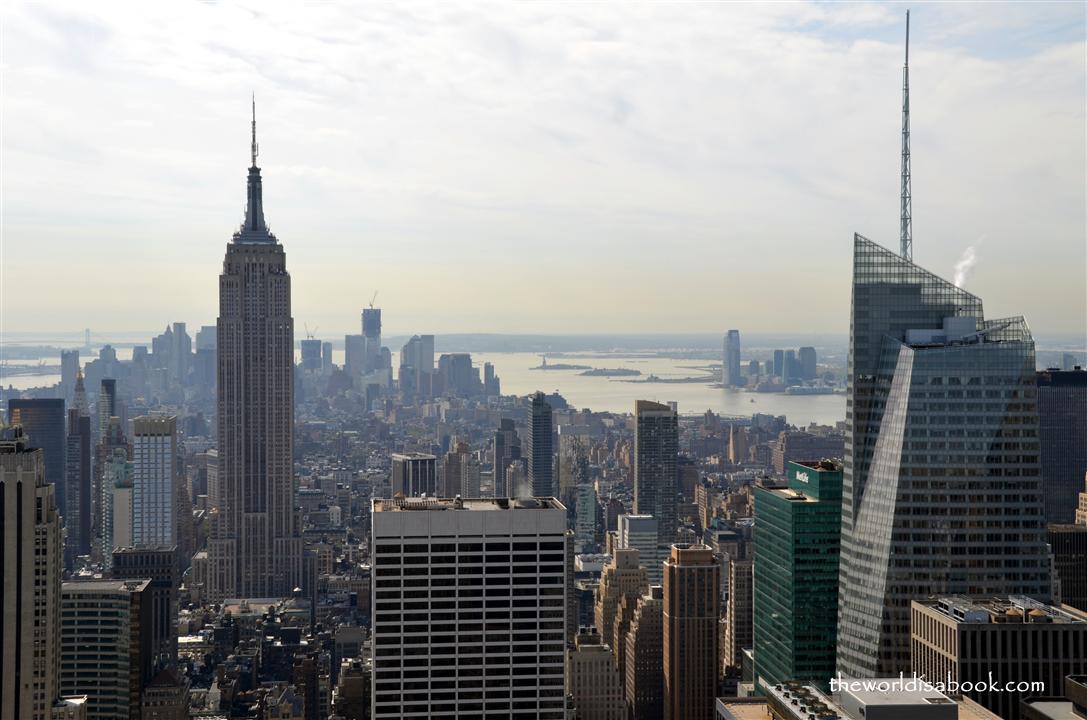 This mecca of culture, food, fashion and the arts comes with a price and can be an expensive city to visit with the kids. But, some of its best attractions and landmarks are free to help stretch the family travel budget. Here are our recommended free things to do in New York City with kids.
1. Central Park
This urban oasis and one of the most famous parks in the world among New York City's skyscrapers is 843 acres or almost six miles around.  It is filled with fountains, gardens, climbable sculptures like Alice in Wonderland and Hans Christian Andersen, wide open spaces, 21 well- equipped playgrounds, ponds and lakes.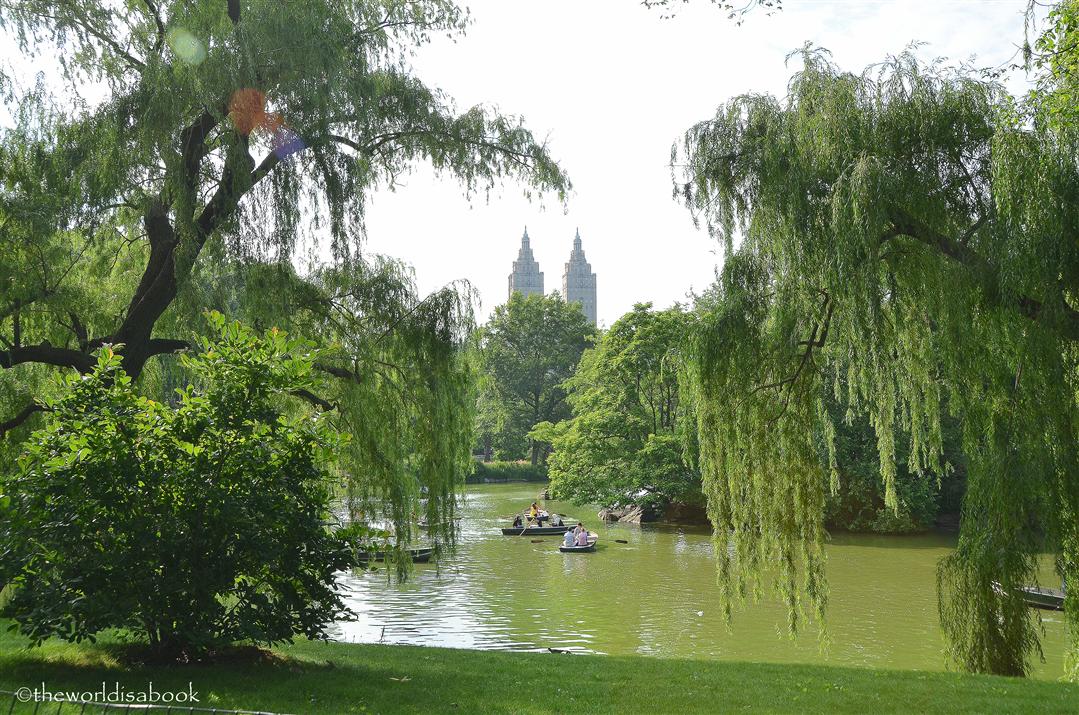 My kids could have spent days here and never would have been bored. We visited Central Park for a few hours and still missed seeing many things. There are plenty of free activities throughout the park like story time for the kids, concerts and events especially during the summer months.
Free guided walking tours (30 minutes to two hours) are available from volunteers of the  Central Park Conservancy Walking Tour Program all year.  The variety of tours are listed on Central Park's website of guided tours.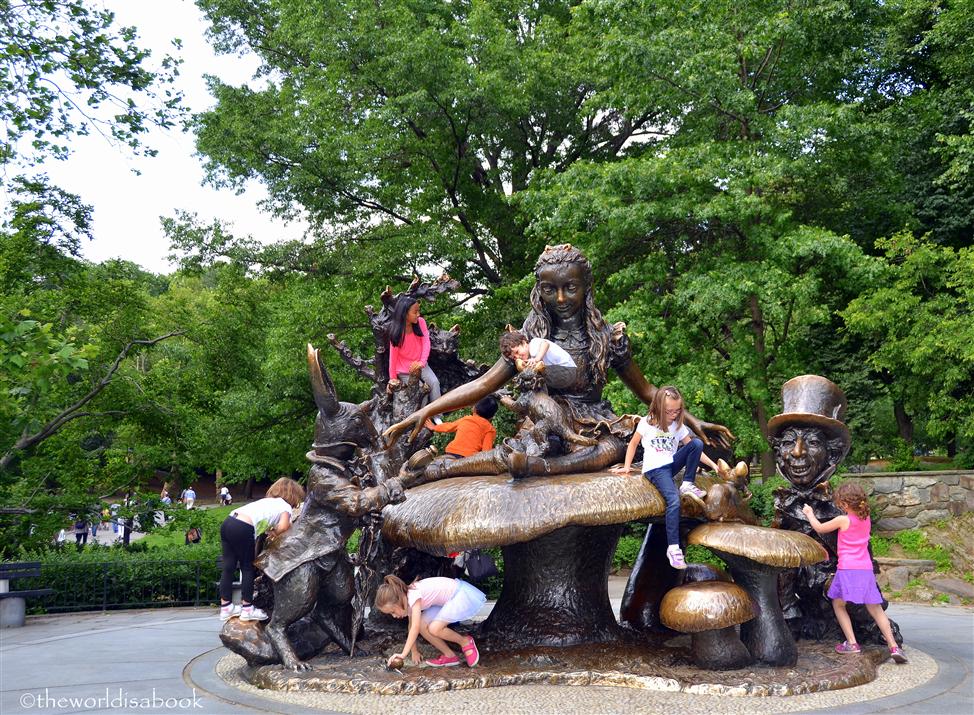 2.  Times Square
This iconic area in New York City is a can't miss attraction. Come at night when it is all lit up and feel the energy, and listen to the sounds of the city.  I remember the look of amazement in my kids' faces when we got off the subway, and they saw the flashing lights, the big, colorful billboard signs and all the activity that made this city come alive.  You can't help but gawk at the street entertainers and skyscrapers.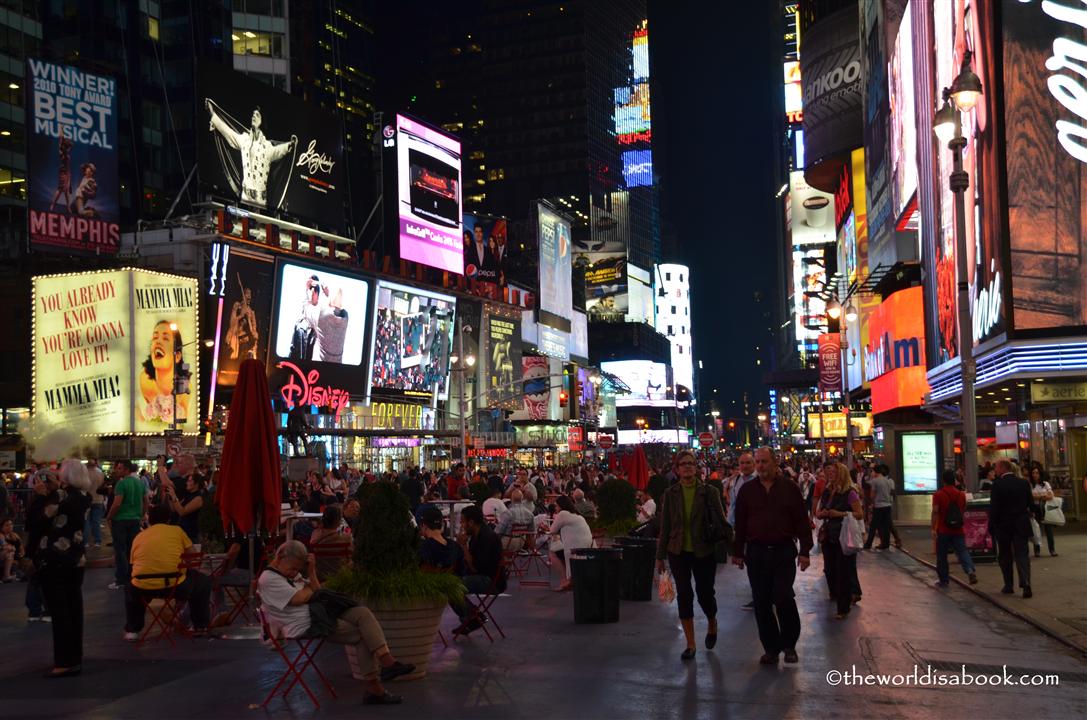 There are so many wonderful restaurants and stores around here and some of these stores are tourist attractions themselves.  Stores like M&M's, Hershey's, Disney Store and of course, what my kids have proclaimed as the best store in the world, Toys R Us, complete with a working ferris wheel inside.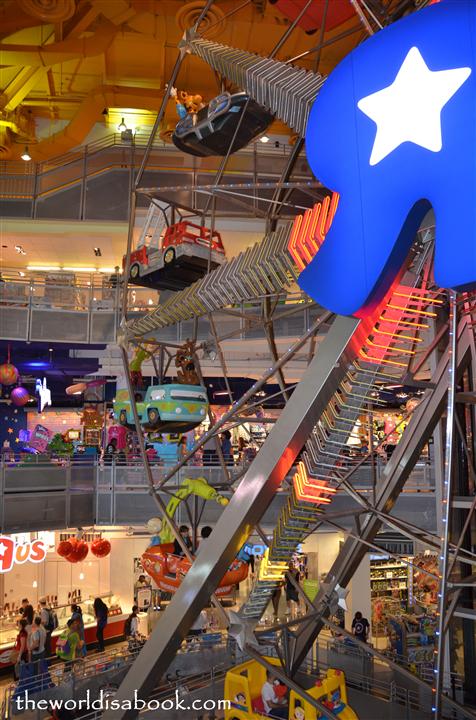 3.  Sony Wonder Technology Lab
We've gone to NYC twice this past year and keep missing a visit here despite this being on our top places to go.  Described as a "technology and entertainment museum for all ages", its hard to believe this popular and family-friendly place is Free.
It offers science and technology workshops, interactive programs, movie and kids shows screenings to educate and entertain the kids.  Many interesting exhibits and activities that include an animation studio, moviemaker, music maker and robot zone are the main appeal to this amazing place.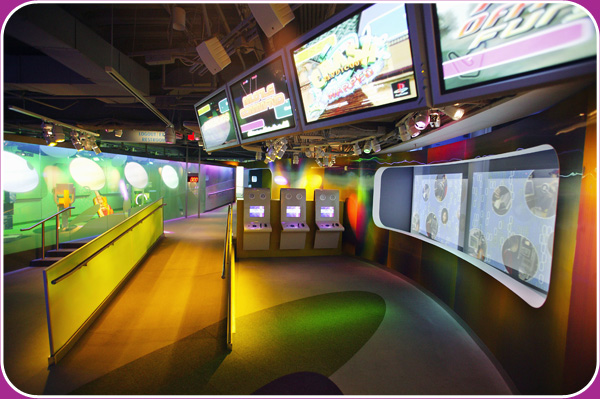 Photo Credit: Sony Wonder Technology Lab
Advance reservations for guaranteed admission on your desired date is highly recommended by calling (212) 833-8100.  Reservations can be booked seven days prior and up to three months from your desired date. Limited same day tickets are available on first come, first serve basis from Tues.- Sat at 9:30 AM.
4. Federal Reserve Bank of New York
Who wouldn't want to know more about money?  This is one of the 12 regional banks in the Federal Reserve System (the Fed) which sets the country's monetary policy and serves as the central bank.  Self-guided tours and interactive exhibits are available inside the museums to learn how the Fed operates, how maney is made and see its vital economic role in the country.
Exhibits include a collection of 800 coins spanning 3,000 years, shredded $100 bills and the largest gold deposit in the world.  Visitors descend five stories below street level to see the Gold Vault.  This alone will make me want to visit.  I thought my 7 and 9 year olds were a little too young for this tour but this would be a wonderful for kids ages 12 and up to learn about the central bank.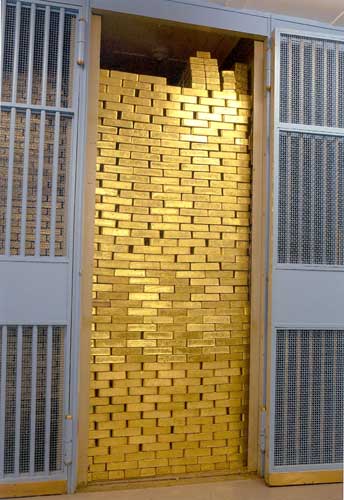 Photo Credit: Federal Reserve bank of New York
Guided tours are available Monday -Friday from 9:30AM-3:30PM on the hour which last for about 45 minutes.  These tours must be booked online up to three months in advance of the visit.  No photography or video taping allowed during the tour.
5.  Staten Island Ferry
For many kids, a ferry ride can be enjoyable and entertaining.  But, this ferry also gives visitors a chance to see New York City's waterfront and a glimpse at the Statue of Liberty, Ellis Island and the Brooklyn Bridge as it makes its journey across the harbor between Staten Island and Lower Manhattan.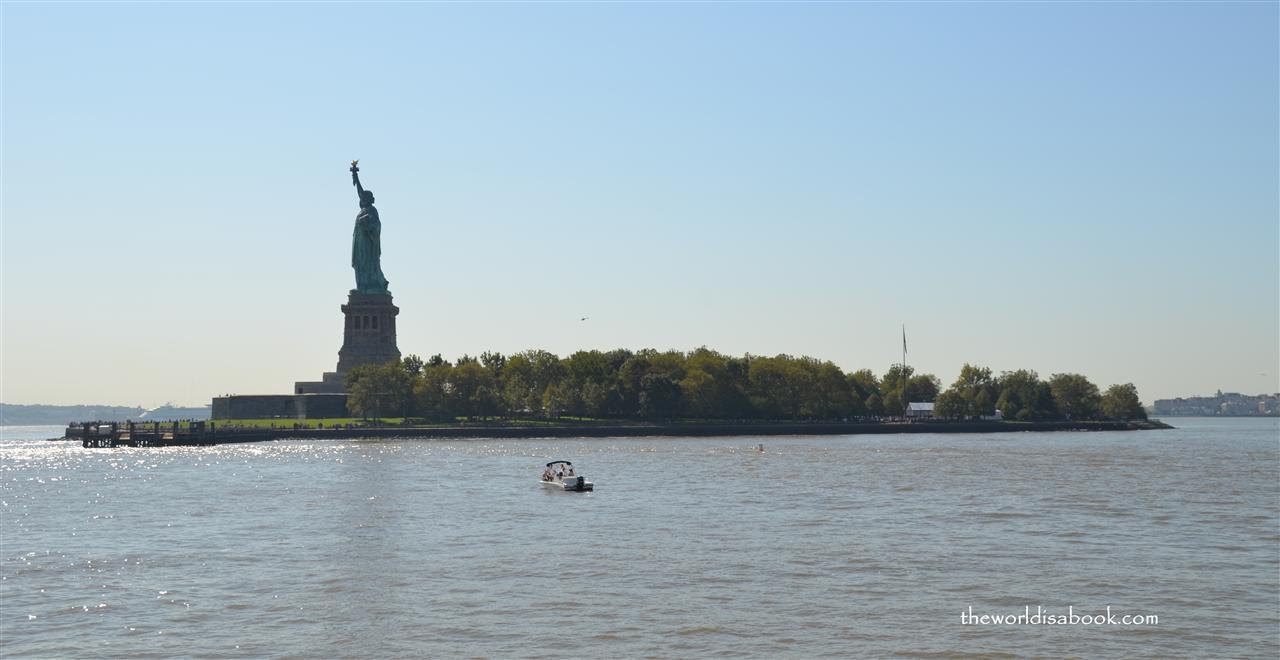 It is about a 30 minute ride each way long enough to relax and enjoy the panoramic views day or night. The ferry is operational 24 hours a day all year. Check the Staten Island Ferry website for schedules. Below are the locations to cath the ferry from each port.
Manhattan:  Whitehall and Water St   New York, NY 10006
Staten Island:  1 Bay St.  Staten Island, NY 10301
*Have you visited any of these free New York City attractions?  Any other free attractions you'd like to add?
This is a part of a new series called Five Free Family Friday.  I hope this will grow into a collective guide of free family-friendly attractions of places all over the world.  If you'd like to contribute with the free attractions in your home city, I would love your guest posts.