5 Fun and Free Things to Do in Brussels with Kids
Brussels, Belgium is one of the underrated European cities. It may sound a bit stuffy as the seat of the European Union and NATO but was actually far from being a city full of government buildings.  It was a day trip filled with family-friendly, whimsical, beautiful and mouthwatering attractions for us. We present our favorite five free things to do in Brussels with kids.
1. Grand Place
The Grand Place is one of Brussels' most famous attractions and one of Europe's most beautiful squares with ornate and intricate details on buildings and guild houses.  The marvelously designed buildings house hotels, cafes, shops and a Visitor's Center for free brochures and maps.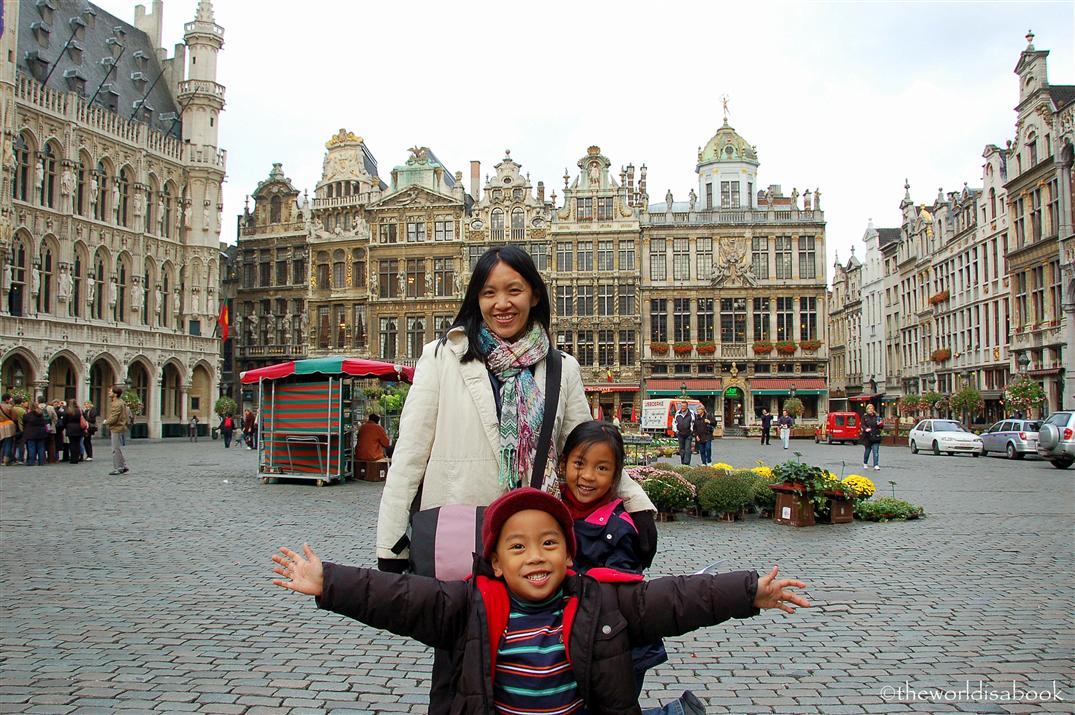 This UNESCO World Heritage site is a  hub of activity. Many art vendors and florists assemble in the middle of the square.  The ornate and intricate details on the buildings including the majestic rooftop statues  are enough to keep everyone in the family busy looking and place good enough for a game of I Spy.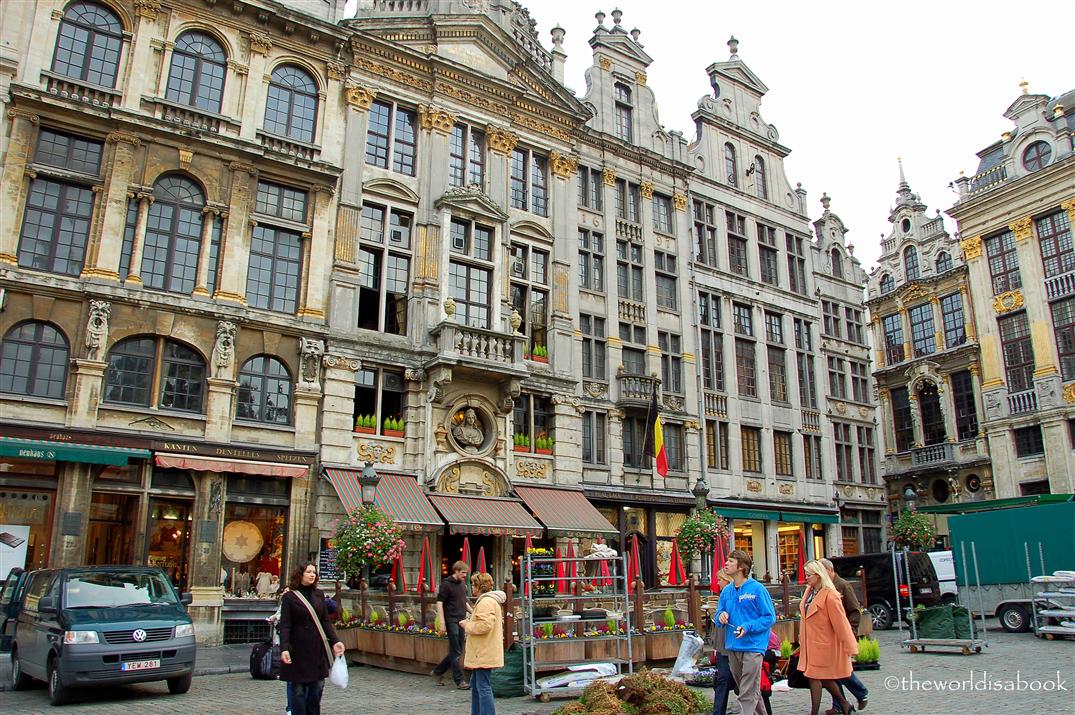 Don't miss rubbing the statue of Everhard 't Serclaes (by the Swan building) for good luck.  Every two years  in August, the Grand Place's open square is blanketed with a giant floral carpet made mostly of begonias.  It looks amazing and would be a treat to see in person.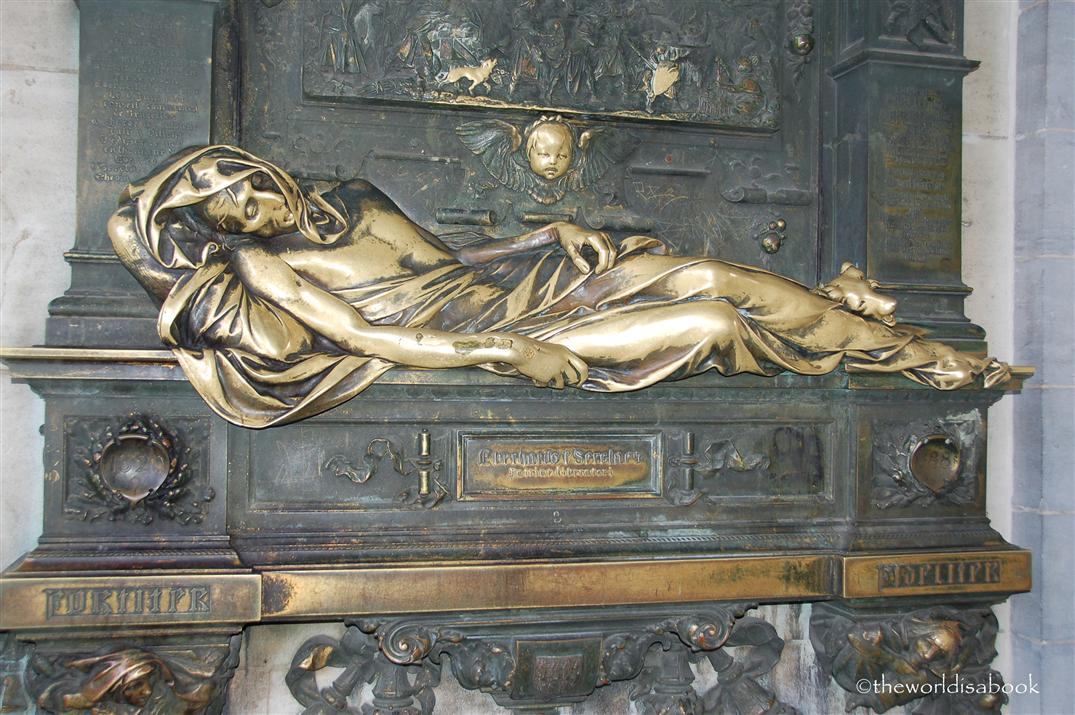 2. Mannekin and Jeanneke Pis
A small 2-feet (.61 m) statue of a boy urinating is an unlikely mascot for a political powerhouse city like  Brussels. But, the Mannekin Pis is a treasured attraction many tourists flock to and happily pose with.  It  is usually dressed in a different outfit everyday which is donated by various organizations and countries.
His outfits are housed in a museum at the Grand Place.  Souvenirs of the Mannekin Pis are plentiful throughout the city.  Many of them amusing and some a bit disturbing like Leonidas' large chocolate version.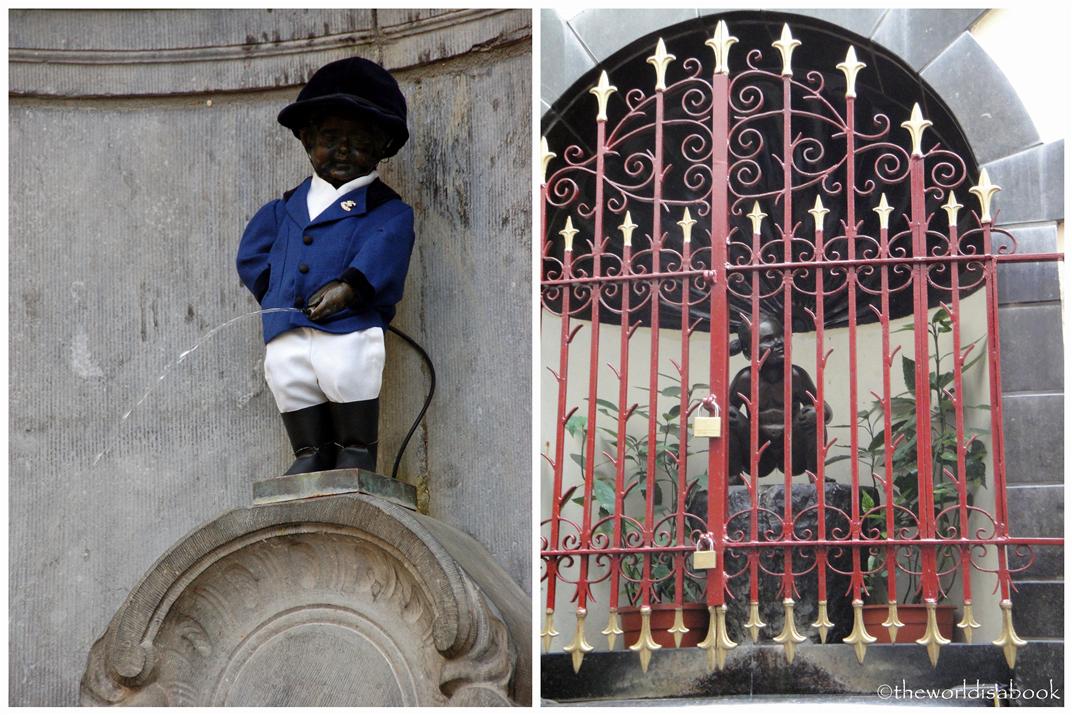 Its less popular and female counterpart is Jeanneke Pis.  She's not advertised much in travel brochures but sits in a space on a wall on a small alley.  She's always naked which seems unfair but my kids enjoyed seeing  her as well.  Many years later, these statues have left a lasting impression on my kids and two things they vividly remember from that trip.
3. Chocolate Sampling
What's more enticing than visiting a city known for its chocolates?  Free samples everywhere! Walking around the streets of Brussels, the intoxicating aroma of chocolate invites you to go into the many chocolate shops.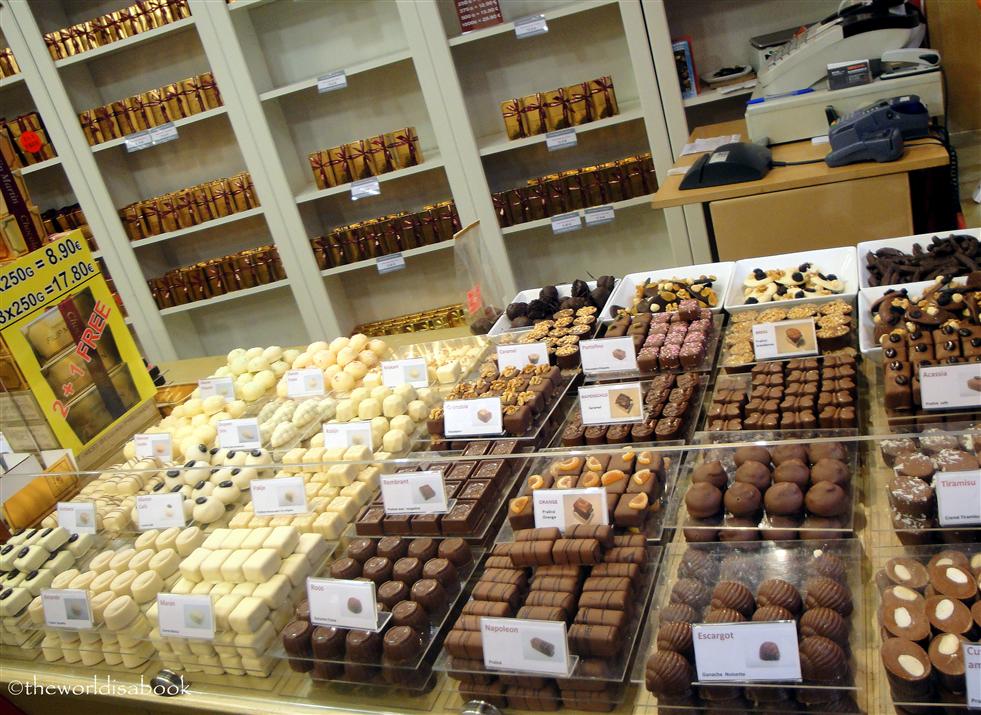 This was chocolate heaven for anyone with a sweet tooth.  We all gladly tried the free samples many of the stores offered.  Of course, they were all delicious.  For some that don't offer samples, their chocolate creations and food art sculptures were enough to make you stop and take a look too.
4.  Royal Palace of Belgium and Brussels Park
The Royal Palace of Belgium or Palace of Brussels is primarily used for court ceremonies, the king's offices and state receptions.  The palace is only open after their National Holiday (July 21) until late  September from Tuesday to Sunday.  We visited in mid-October and were disappointed we didn't get to see its grand state rooms and extensive art collection.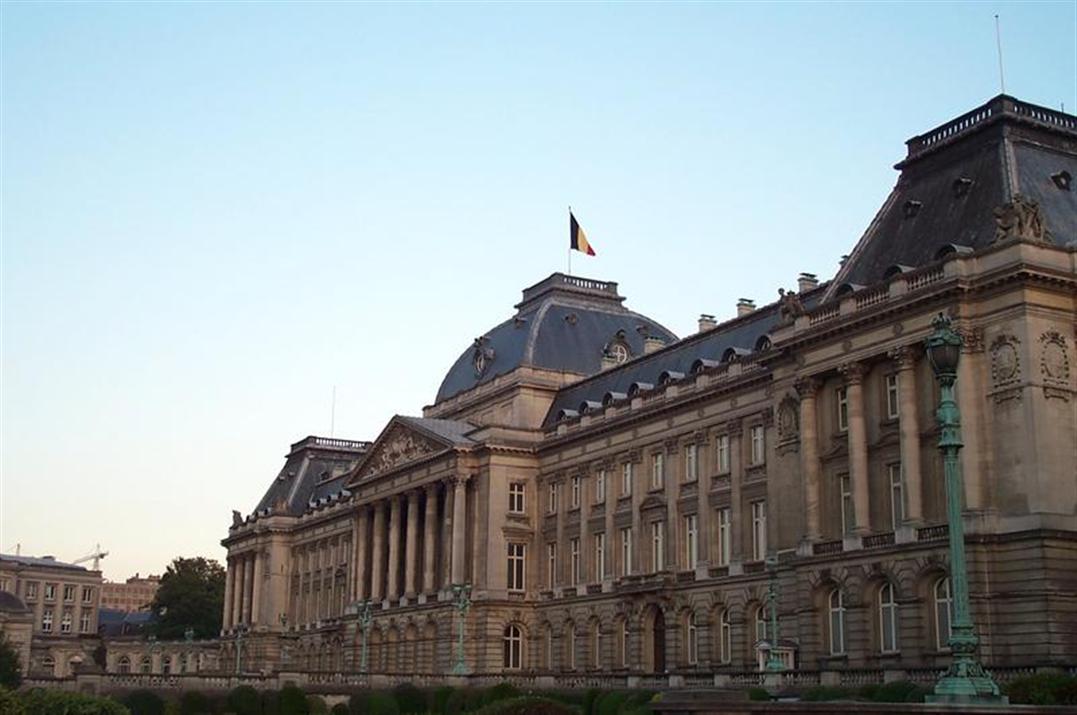 Photo Credit: Wikimedia Commons via Kaihsu Tai
 Parc de Bruxelles or Brussels Park is a small urban park across the palace and is the oldest park in the city.  It is a French style garden that used to be the duke's hunting grounds.  It is filled with plenty of walking paths, trees, fountains and statues.  We didn't get around to this part of town but would gladly return for a stroll during the summer and a visit to the palace.
5. Cartoon Mural Art Walk
Brussels has long been considered the Comic Strip Capital of the World.  Famous cartoons like Tintin and the Smurfs were born here.  Get a map showing you where these murals are located from the Visitor's Center and look for many of the large cartoon murals painted on the side of the buildings throughout the city.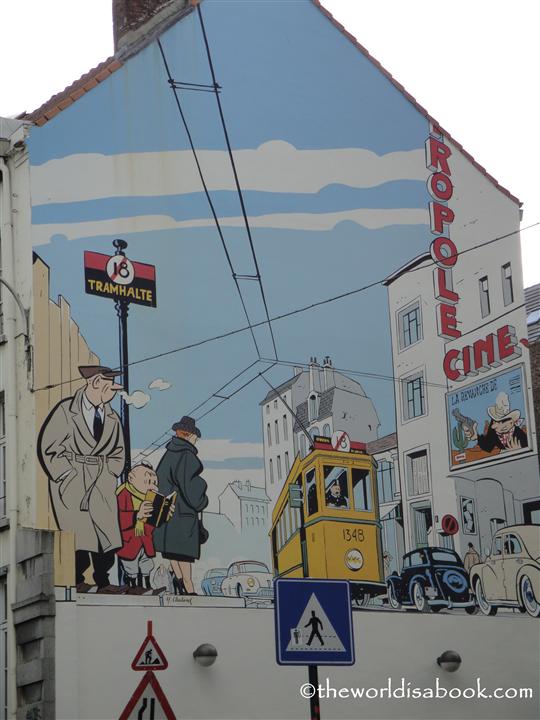 These are some of the best street art we've seen and worth seeing up close.  It's a wonderful way to explore the city, find hidden corners and see these amazing works of art.  We all loved looking up at these murals incorporated  into the structures and neighborhoods.
*Have you visited any of these free Brussels attractions?  Any other free attractions you'd like to add?
This is a part of a new series called Five Free Family Friday.  I hope this will grow into a collective guide of free family-friendly attractions of places all over the world.  If you'd like to contribute with the free attractions in your home city, I would love your guest posts.
Pin it for later!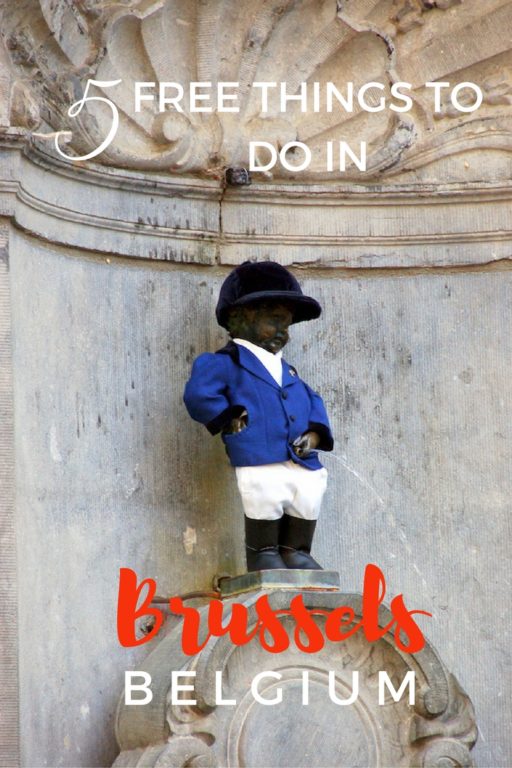 Related Posts:
Check out these related posts: