The Louvre with Kids: A night with the Mona Lisa
A visit to Paris just wouldn't be complete without a visit to the world famous Louvre museum.   This was one of the things I had looked forward to seeing (my kids will have to disagree with me on this one).  We went to the Louvre on a Wednesday night which was open until 10:00 PM during our visit in Oct. 2009.  The primary reason was so we didn't have to use our limited daytime hours which we spent exploring outdoor Paris.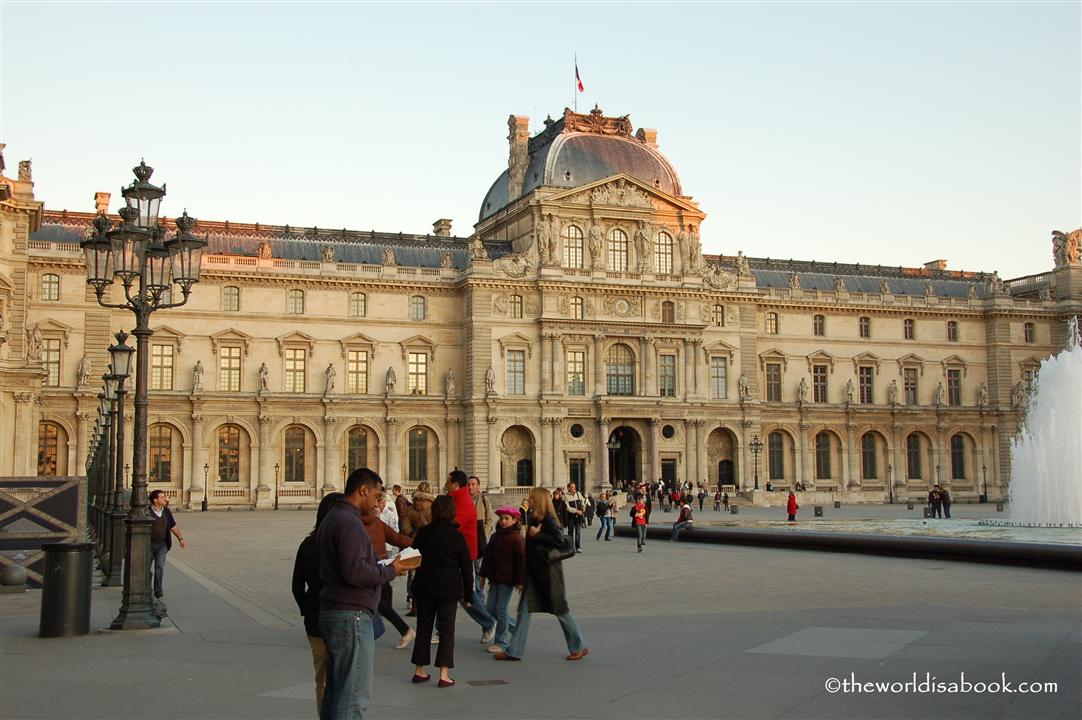 We got there right before sunset so we were still able to see the architectural glory of the Louvre palace (once used as a fortress) outside, the fountains and the glass pyramid, of course.  Night time rates were discounted for adults at the time we went too. Kids 18 and under were FREE.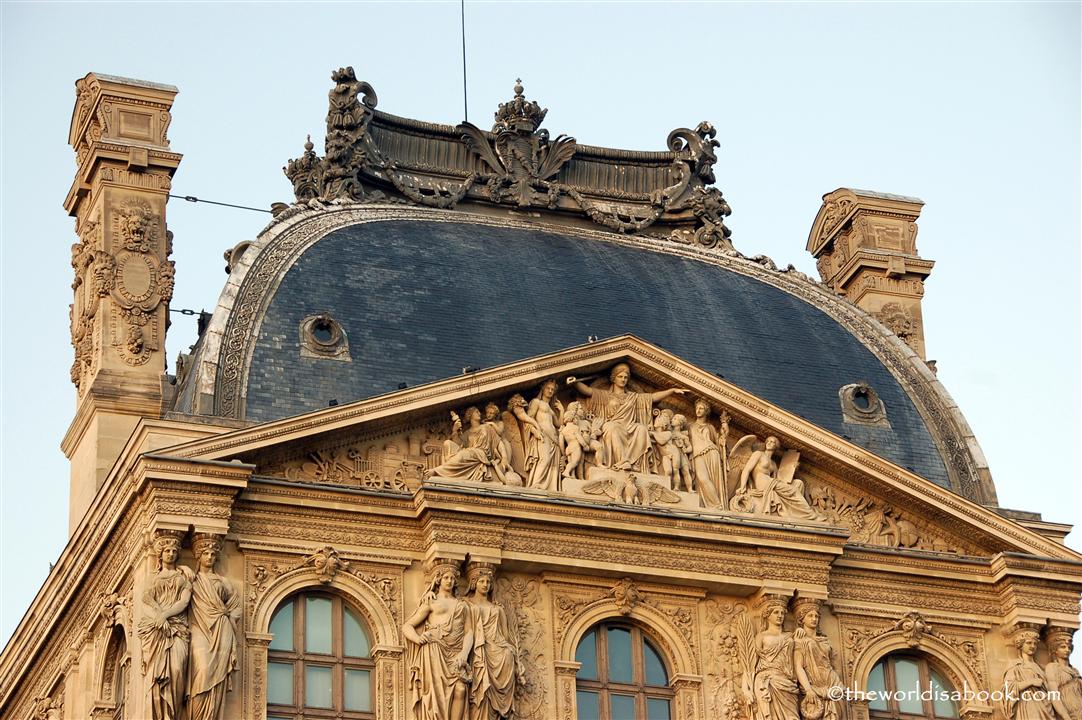 We noticed that there were also a lot less people even as we entered the museum through the main entrance of the glass pyramid.  We barely waited in line.  Kiosks and ticket agents were inside for buying tickets. Our American-issued credit cards did not work on their kiosks so it was best to have some cash on hand.
We allocated three hours for the museum so we would be out just in time for dinner.  My husband and I made a decision to only go to the Louvre's "must sees" for our first visit due to time constraints, save our energy and let our feet rest a bit. We also dragged our kids to two other museums a few days before in Madrid so we knew we were pushing their patience and tolerance for paintings and sculptures.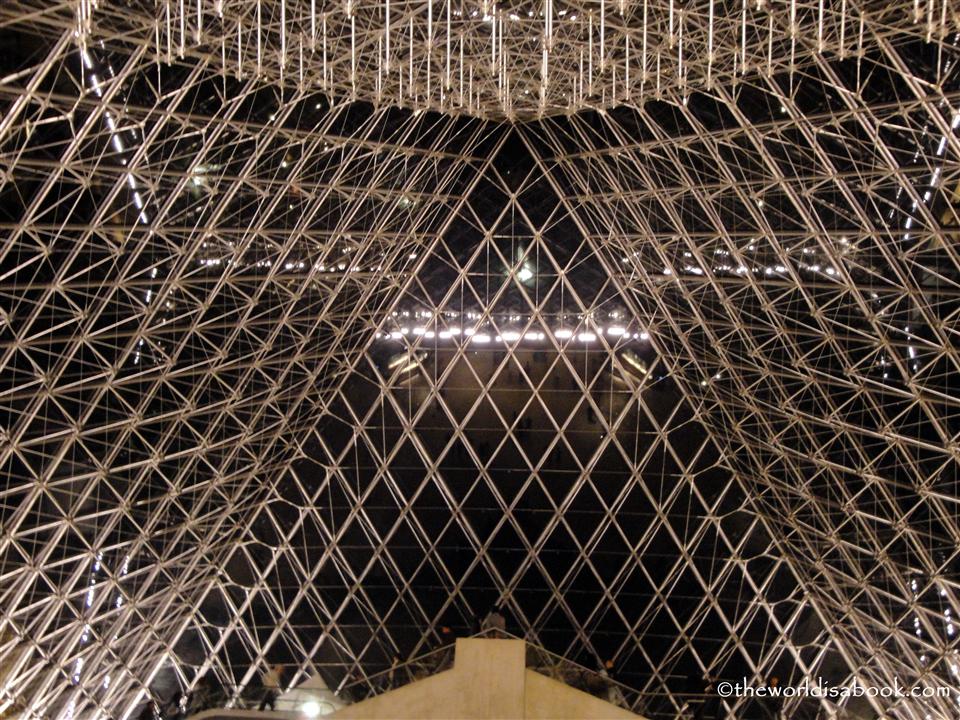 The museum map was available everywhere and made it easy to plan our stroll through the Louvre.  We were still able to admire the other sculptures and paintings on the way to the "must sees".  We decided on the big three – Venus de Milo, the Mona Lisa and Winged Victory Samothrace and maybe a couple of Egyptian artifacts.
We located the Winged Victory of Samothrace or Nike of Samothrace first.   It was a huge sculpture displayed by itself in a staircase landing.  This sculpture was found in 1863 on the Greek island of Samothrace and believed to have been created around 190 BC.   It was astounding to be around a sculpture that old and most of it intact.  Surprisingly, there were no ropes around it
Our next quest was to find the museum's most famous possession, La Giaconda or the Mona Lisa by DaVinci.  Luckily, there were many signs pointing visitors to the painting.  It was located in a room on an encased glass. There was a barrier so one could not get too close. We were allowed to take pictures so we have a few from every angle and have individual pictures with the smiling lady.  It was quite an unbelievable experience to be that close to possibly,the most recognizable painting in the world.  I expected it to be a bit bigger but still a grand work of art, nonetheless.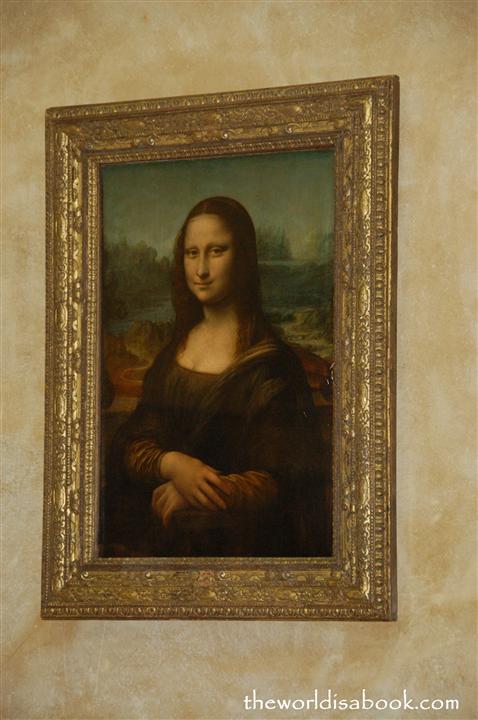 There weren't that many people around so we were there for quite some time to admire this famous painting.  Since then, our kids recognize this painting and get excited about it for having seen the real thing.  We're glad they got something out of this museum visit.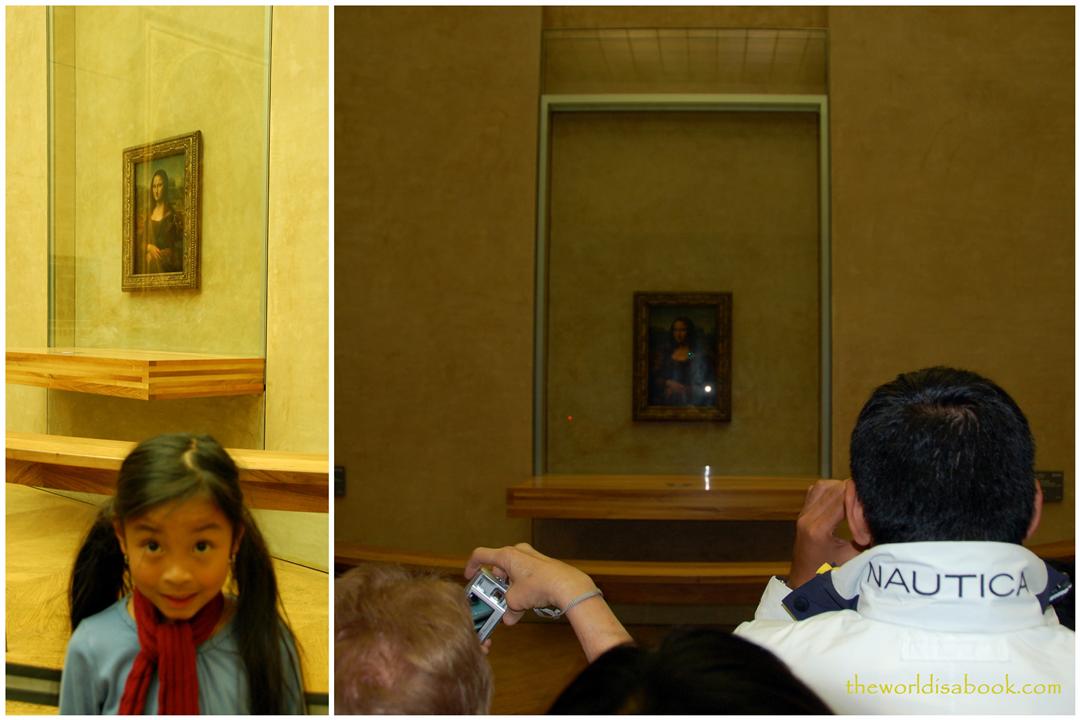 What was also interesting was the particularly large painting across from the Mona Lisa which was called The Wedding Feast by Veronese which depicted Christ's first miracle at the wedding feast in Cana. The vast size and attention to details was what I remembered from this extraordinary painting.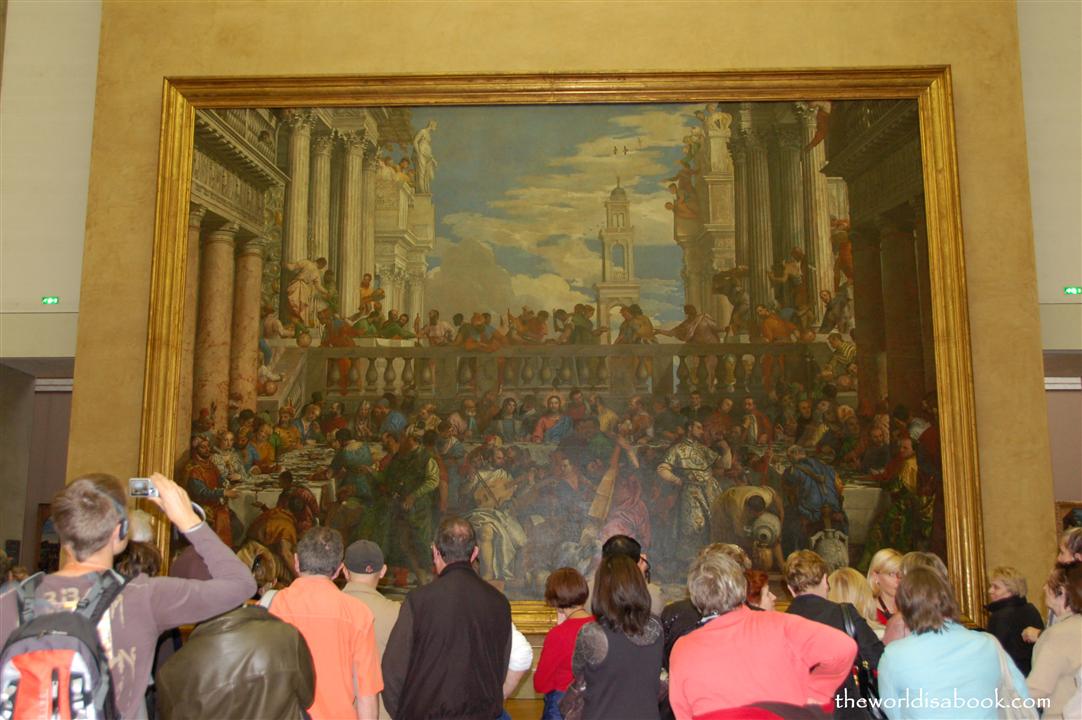 On the way to the bottom floor where Venus de Milo was located, we found the entrance to the crown jewels of France in the Galerie d'Apollon room. This room's decorations were so ornate and beautiful it was beyond words. You just have to spend a few minutes to look up at the ceiling, risk that neck strain, and admire.  It really was amazing to see the opulence of royalty.  Our little princess was more than excited to see crowns and lots of shiny jewels here.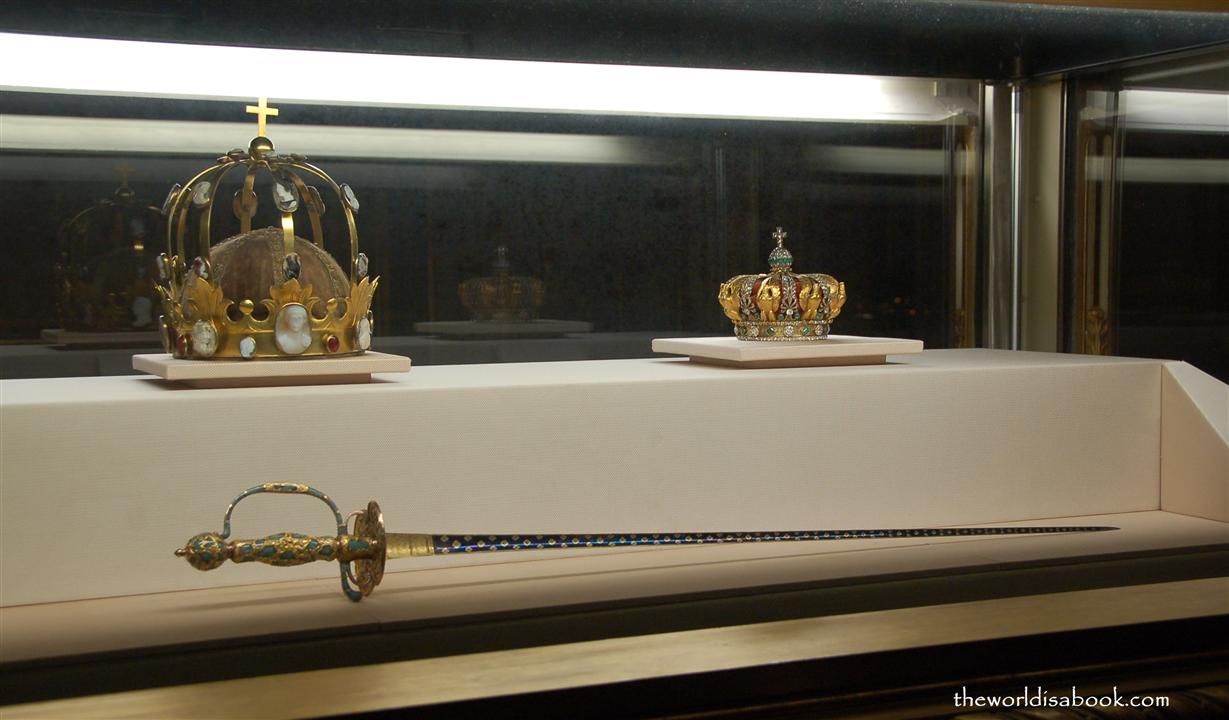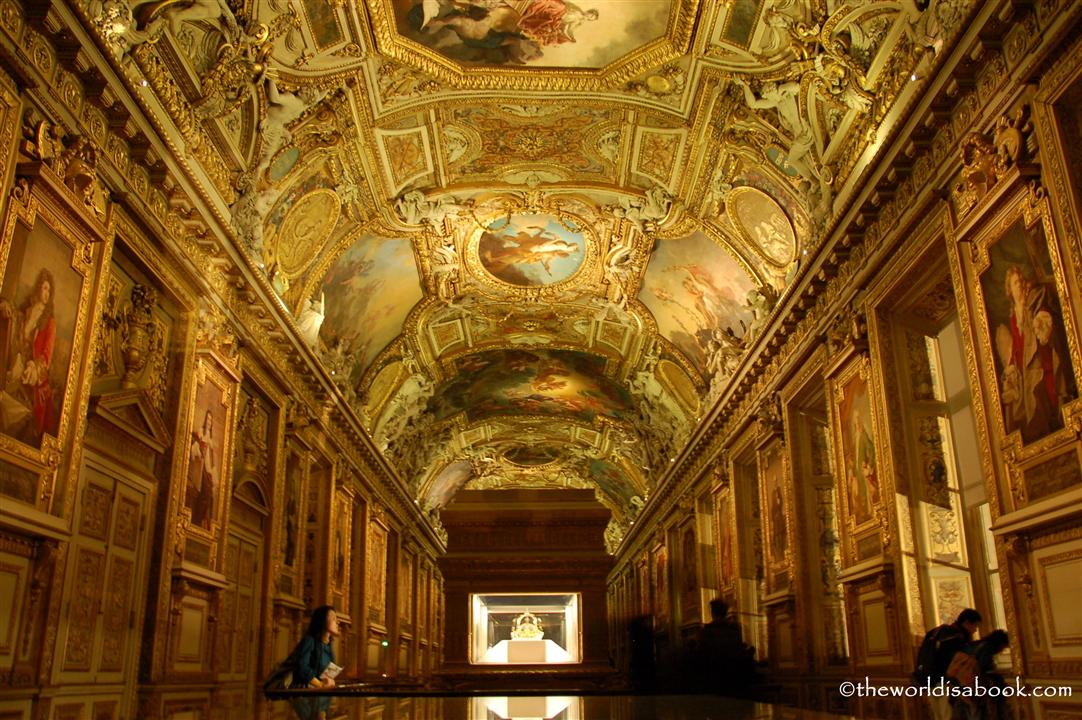 We found the Venus de Milo after a couple of detours since the Louvre was doing some construction in the lower wing. The Venus de Milo statue was actually not as big as I expected.  This statue was discovered in the Greek island of Melos in 1820 and believed to have been sculpted around 100 BC.
While I was pondering that it was even older than the Winged victory statue and admiring its details, all my kids could think about and wonder was why she was naked.  I guess it was an appropriate question but at least I know they didn't totally ignore the statue.  We had this "timeless masterpiece"  all to ourselves for several minutes reinforcing that a nighttime visit was a good idea.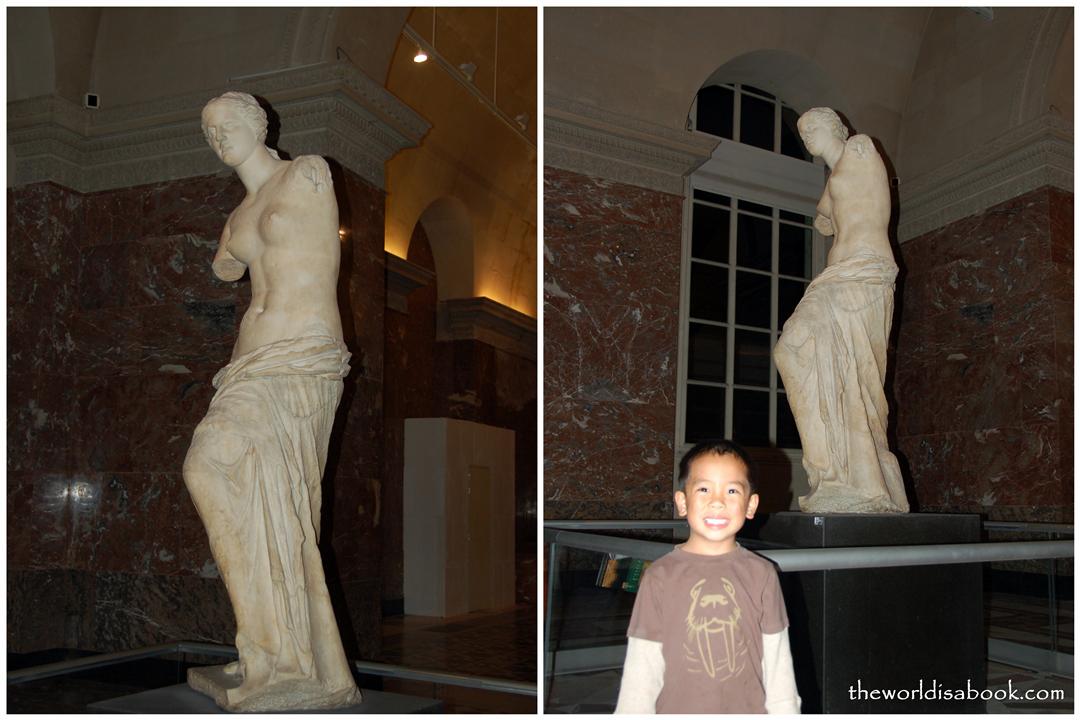 We also found some of the Egyptian artifacts and a granite sphinx along the way. Our kids weren't too interested in these but were more  fascinated with all the larger than life sculptures we passed along the way.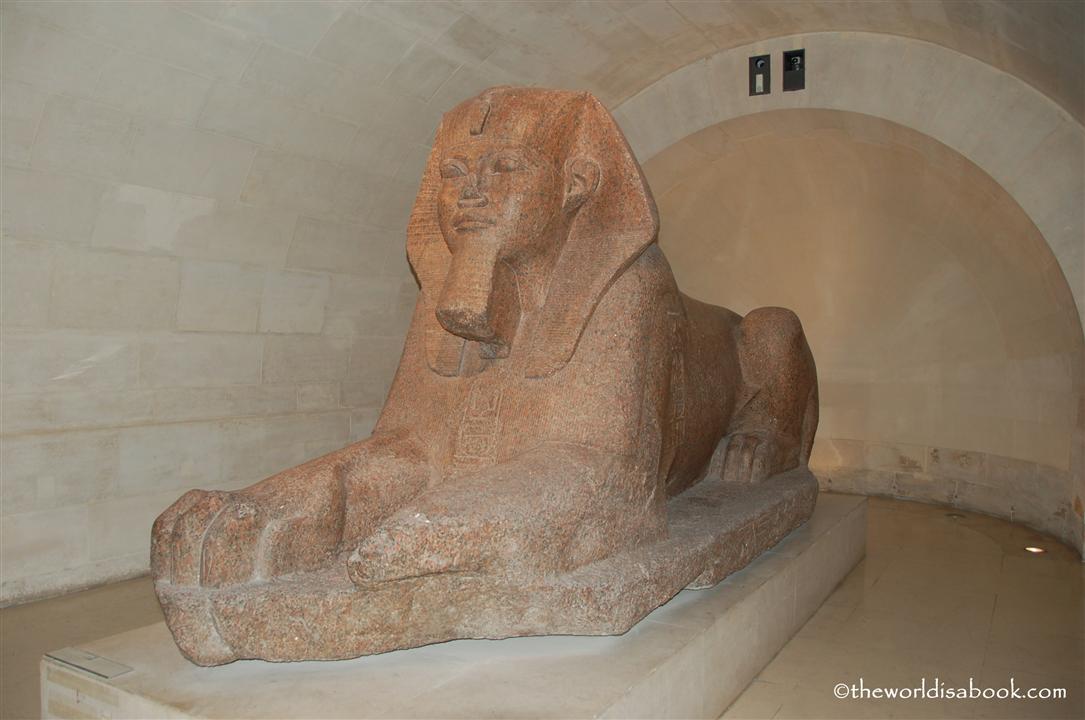 They had a great gift shop where we got some painting postcards, one with the Mona Lisa, of course for my daughter's journal. One can really spend days at the Louvre exploring and still not be able to cover everything this wonderful museum has to offer.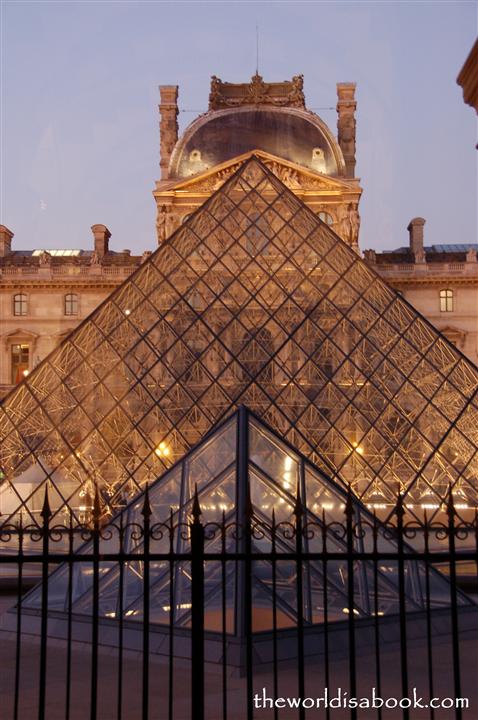 Tips for visiting the Louvre with kids 
Rest and relax.  We made sure the kids rested often.  Tired little feet need a lot of rest and this place is huge.
Pick your top three.  Depending on your time, kids' ages and temperament, visiting with kids means narrowing down your choices.  Pick your top 3, 5 or 10 to see and know that you can't see everything.
Snacks and drinks.  We gave the kids snacks and kept them hydrated.
Keep them interested.  There was so much to see that everyone can wander about aimlessly.  Ask them questions.  Having a little activity like the Scavenger Hunt  I created before coming here kept them occupied and interested.   One of these days I'll find that file and post it here.  For a basic simple scavenger hunt, put 9 squares on a paper and place famous Louvre paintings and sculptures in them.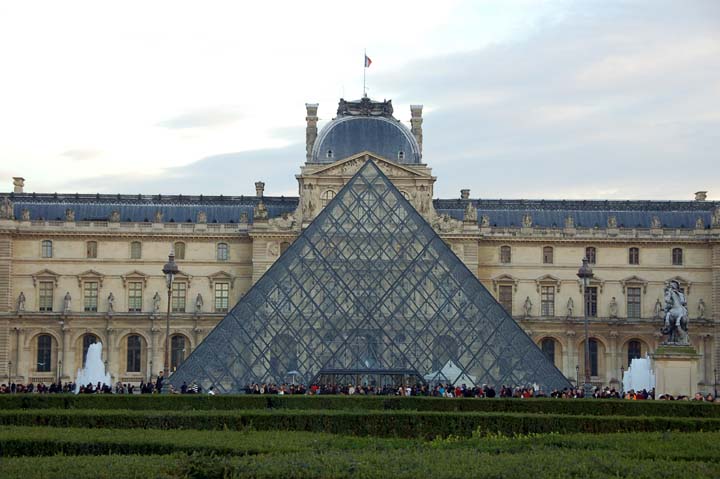 Our kids wee real troopers throughout this and were excited to see sculptures and paintings.  We know we'll definitely be back here in a few years to explore this impressive museum.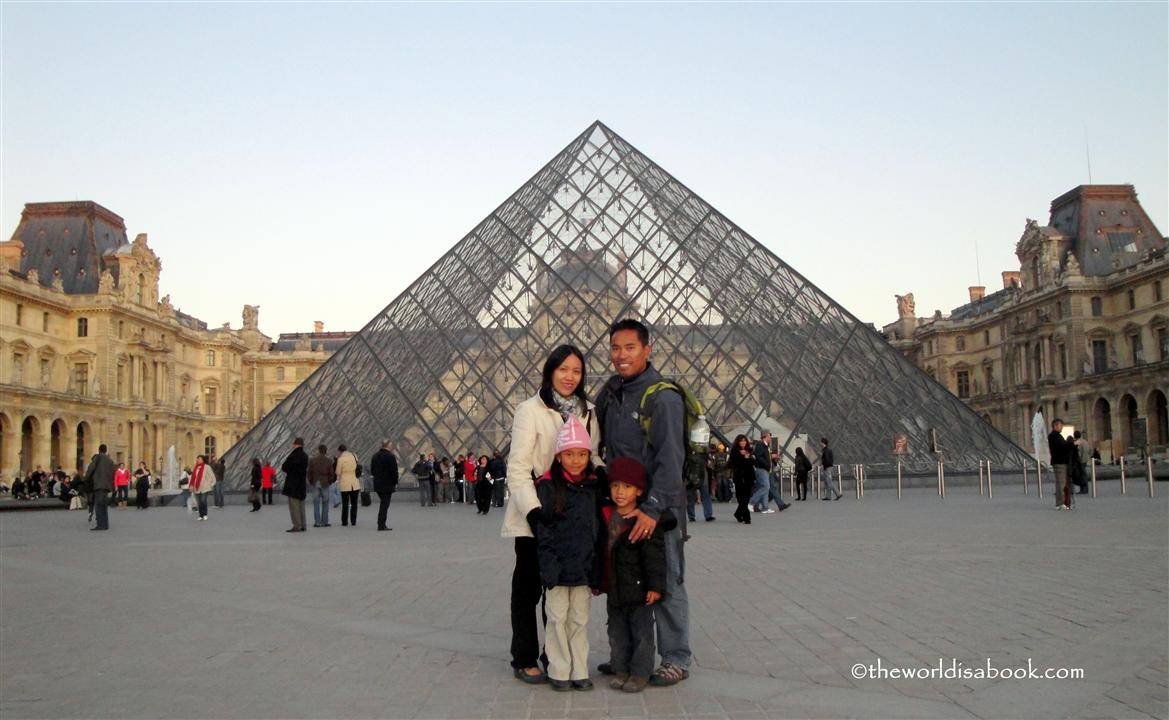 Check out these related posts: