Iceland with Kids: Puffin Sightings
Iceland has the Blue Lagoon, many amazing natural wonders, like geysers and waterfalls, but there was only one experience my kids will never stop talking about.  Our Puffin Tour!
This was the tour they looked forward to the most and was the highlight of their Iceland trip.  We've seen the puffins at Sea World many times.  But, seeing it in the wild and not behind a glass enclosure was beyond exciting for all of us.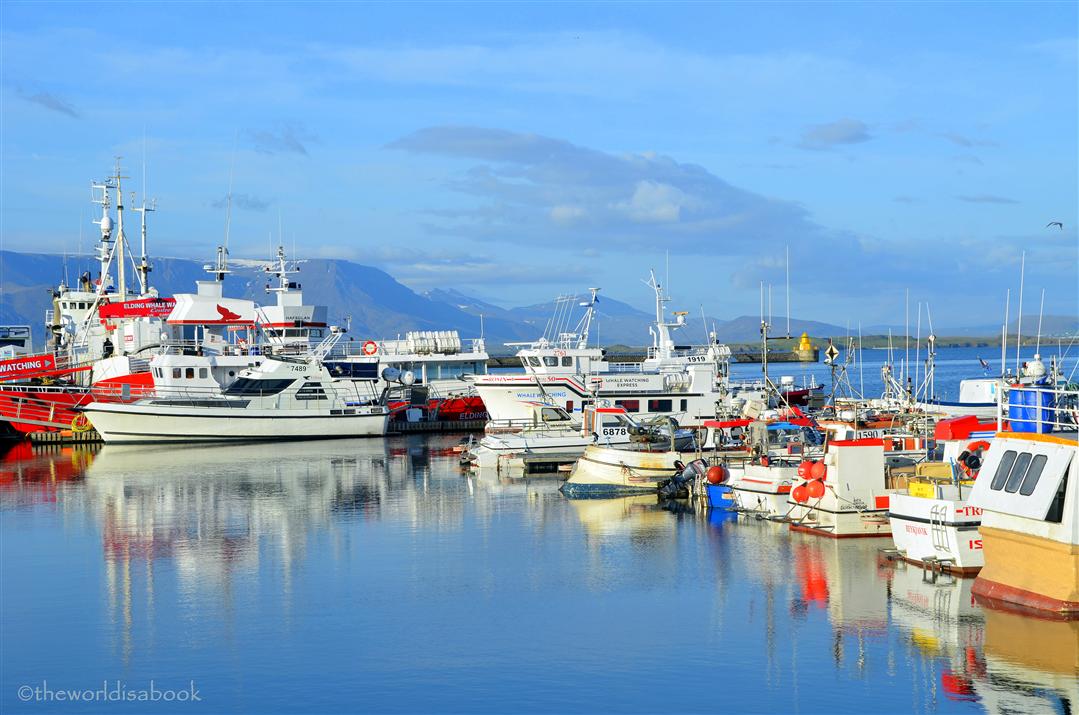 Iceland is home to one of the largest puffin colonies in the world.  More than half of the Atlantic puffin population breed here. Whale and puffin excursion tours are one of the most popular tourist activities in Iceland.
Most of the tour companies were located around Reykjavik's Old Harbour where we boarded the boat.  We chose Puffin Express for a guided, one-hour, narrative tour since they were the cheapest around.
We were on the first tour which started at 8:30 AM and assembled in front of the ticket office.  Hot chocolate and coffee were provided by the office which we gratefully welcomed.  Then, we were led to one of the platforms and saw the small wooden boat that took us on the tour.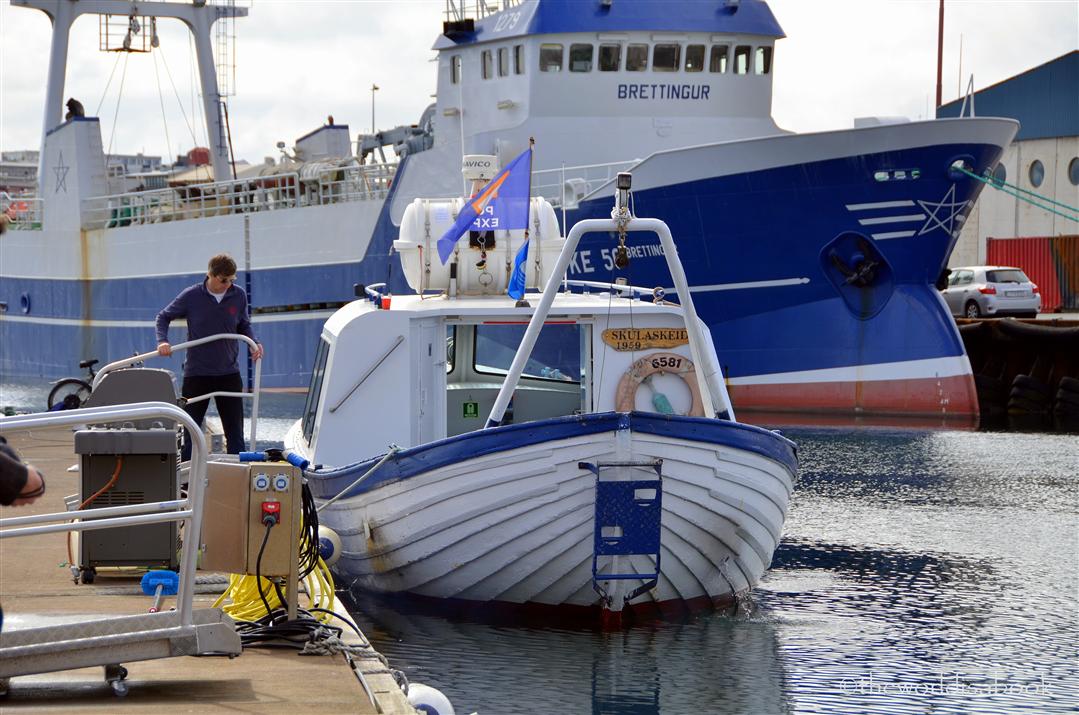 We boarded the boat, known as Skúlaskeið or "Old Skúli", with two other couples and our two tour guides.   The tour guides provided life jackets for the kids, binoculars and puffin books.  There were also children's puffin books which kept my kids occupied for awhile.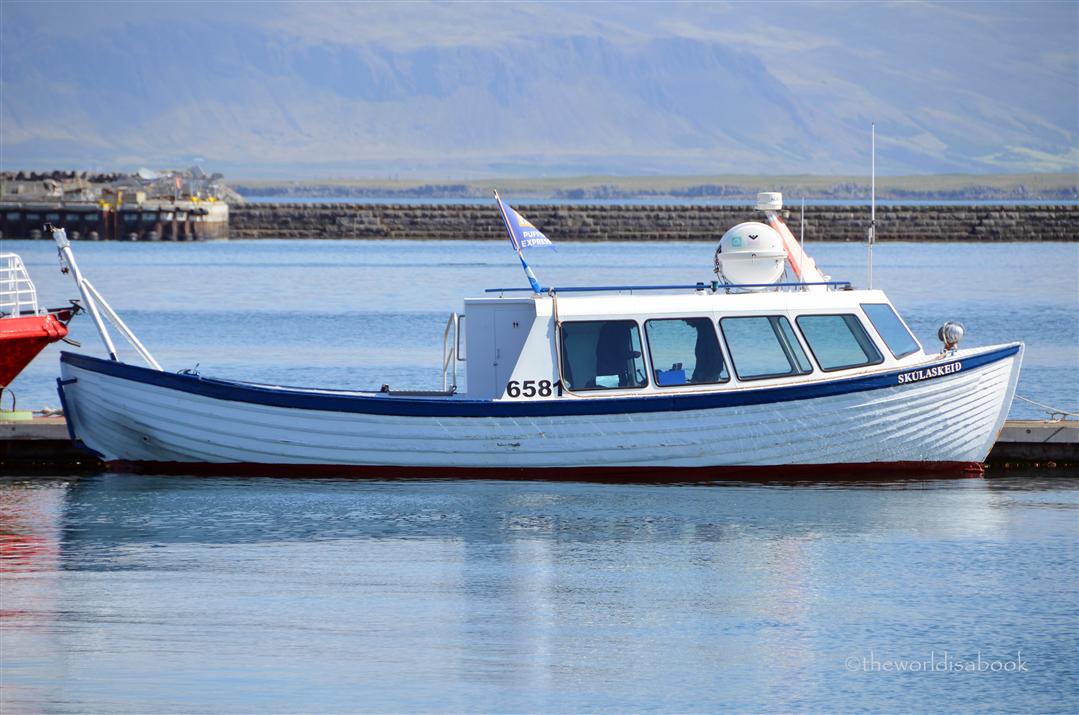 I was a bit worried when I first saw how small the boat was with a capacity of 33 people.  I read reviews of people getting seasick with a combination of jetlag and rough waters on these tours.
We got lucky with calm waters.  It was an overall smooth ride and none of us got seasick.  Along the way, we passed by the colorful Harpa Concert Hall.  It was even more impressive to see it up close glistening in the sun.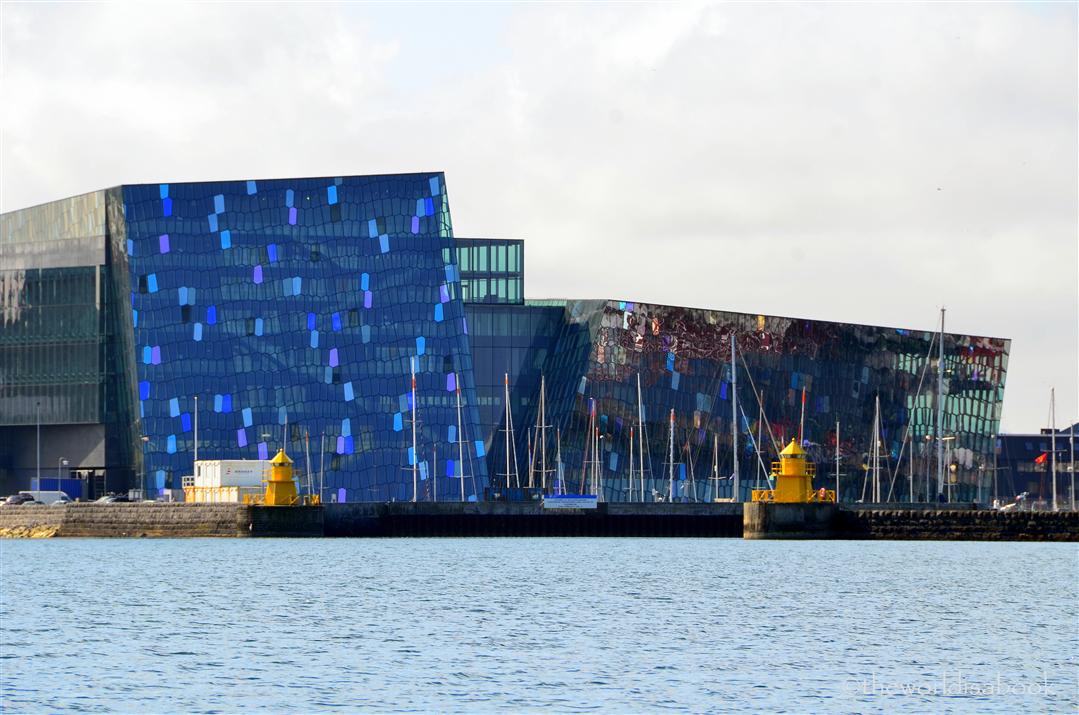 It was a 15 minute ride to get to the island inhabited by thousands of puffins.  They used the small boats so it could get as close as possible to the island without scaring the puffins.
We were taken to Akurey, one of the two puffin populated islands these tours go to.  The puffins live in the North Atlantic Ocean in the winter.  They arrive in Iceland in April and leave in August.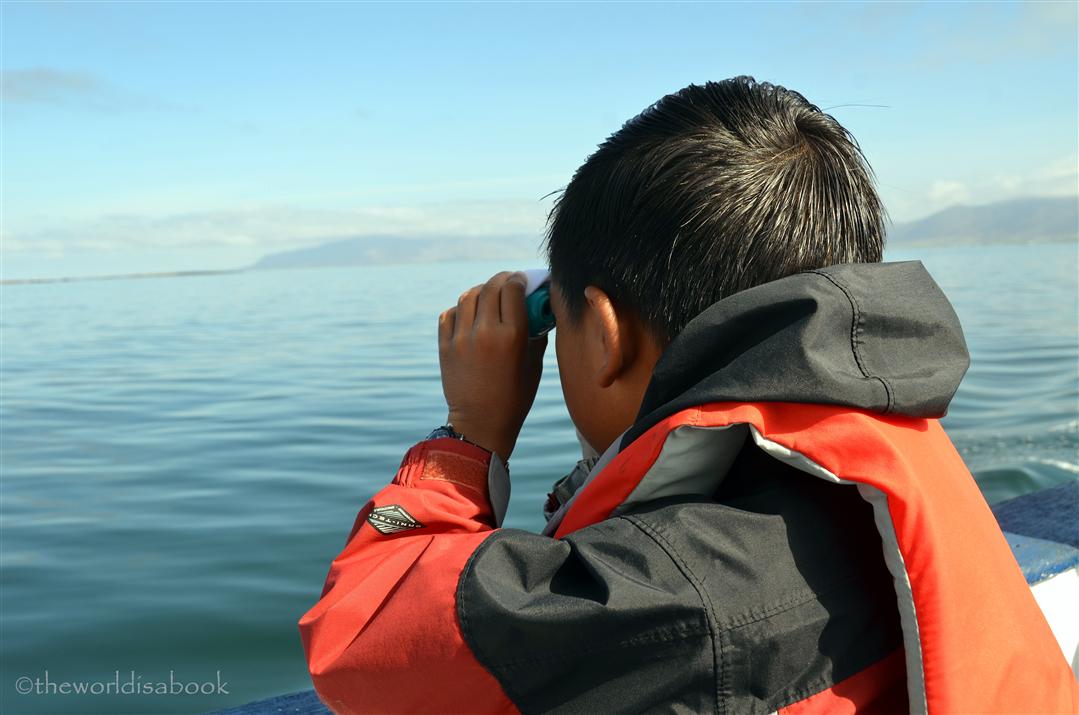 As we approached the island, we suddenly caught sight of the numerous puffins flying, diving in or just floating in the water. They were everywhere!
It was a spectacular sight to see so many of them. My kids excitedly ran from one side of the boat to the other trying to follow specific puffins' movements.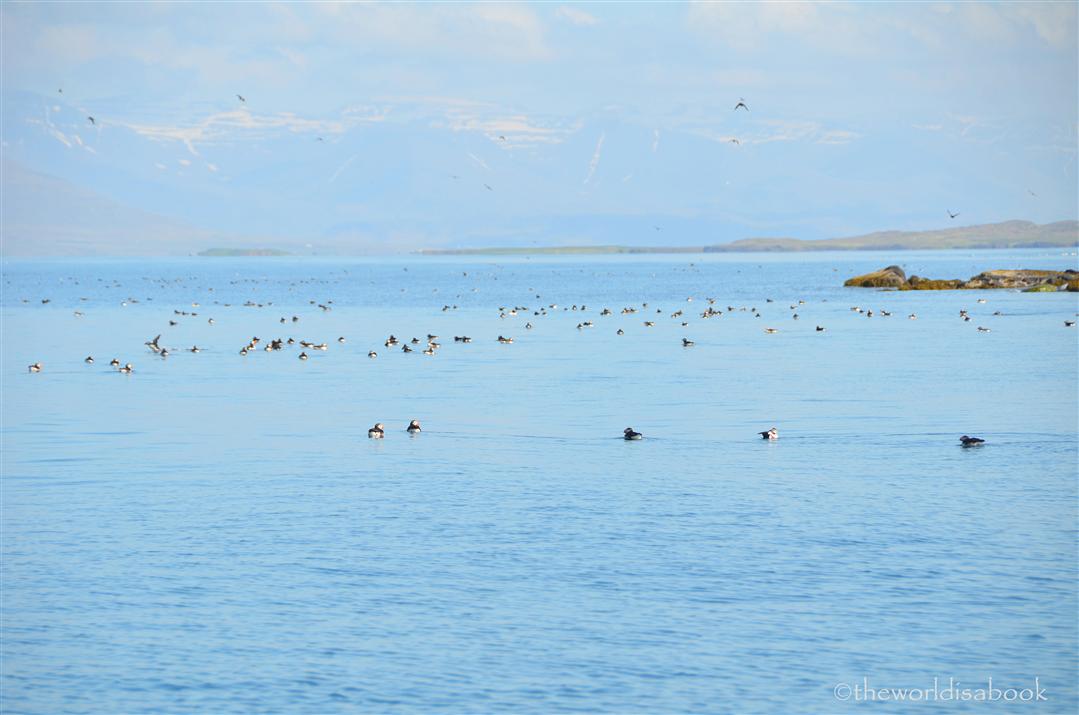 —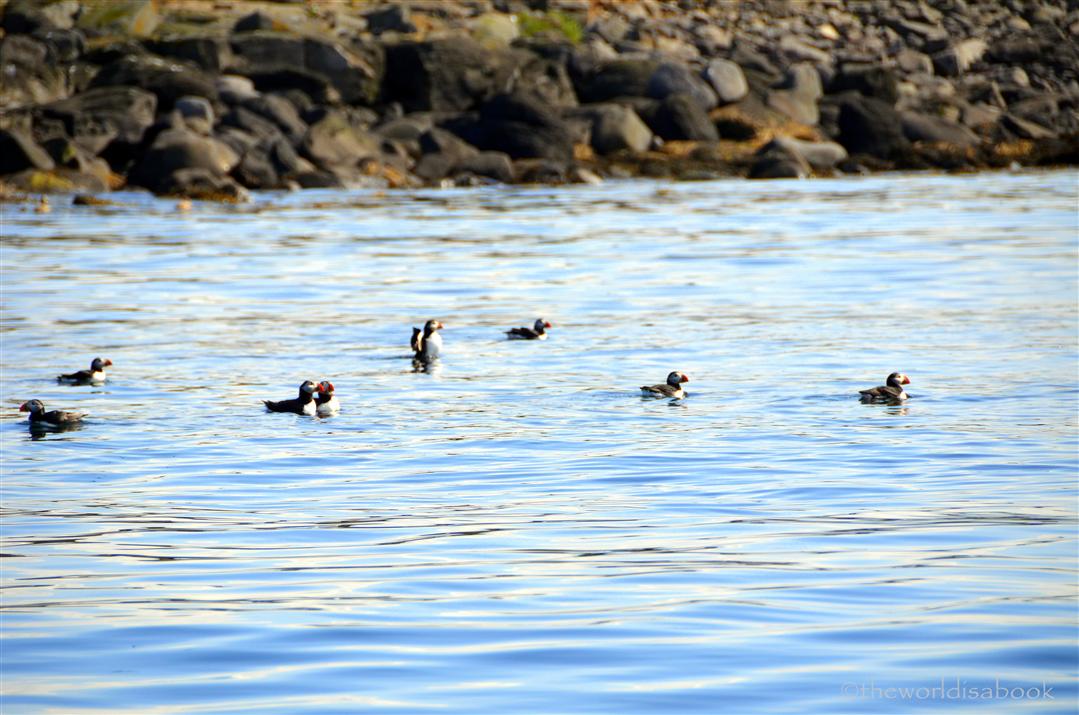 My first thoughts were that they were relatively small.  Their size was between 12.5 – 15 inches (32-38 cm).  Luckily, the binoculars helped us see these interesting creatures closer and in more detail.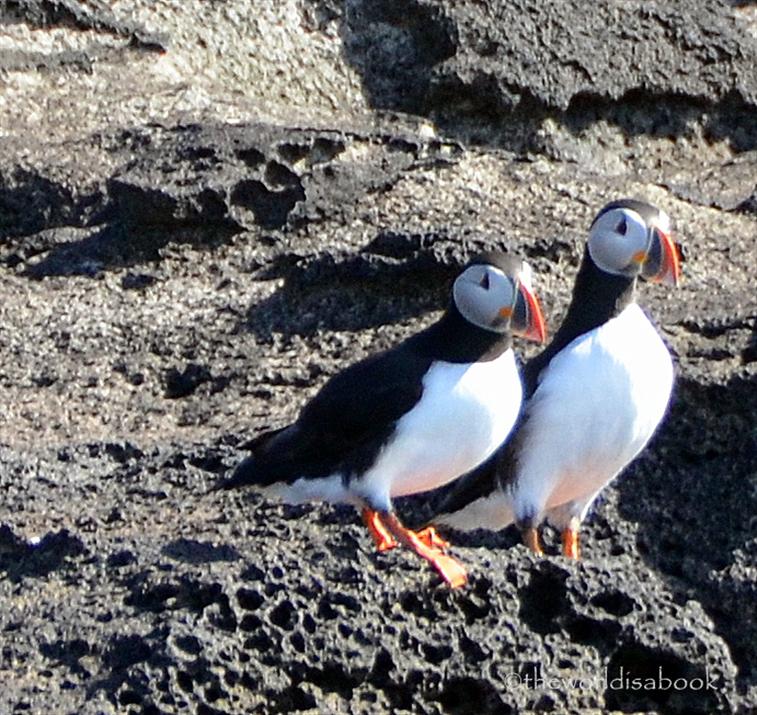 Puffins are known as sea parrots for their orange beak, webbed feet and fat bubbly black and white body. During breeding season, the adult puffin's bill becomes bright orange and yellow.
They were adorable but hard to photograph due to their size and quick movements when flying.  But, my husband did a wonderful job capturing many of them in action.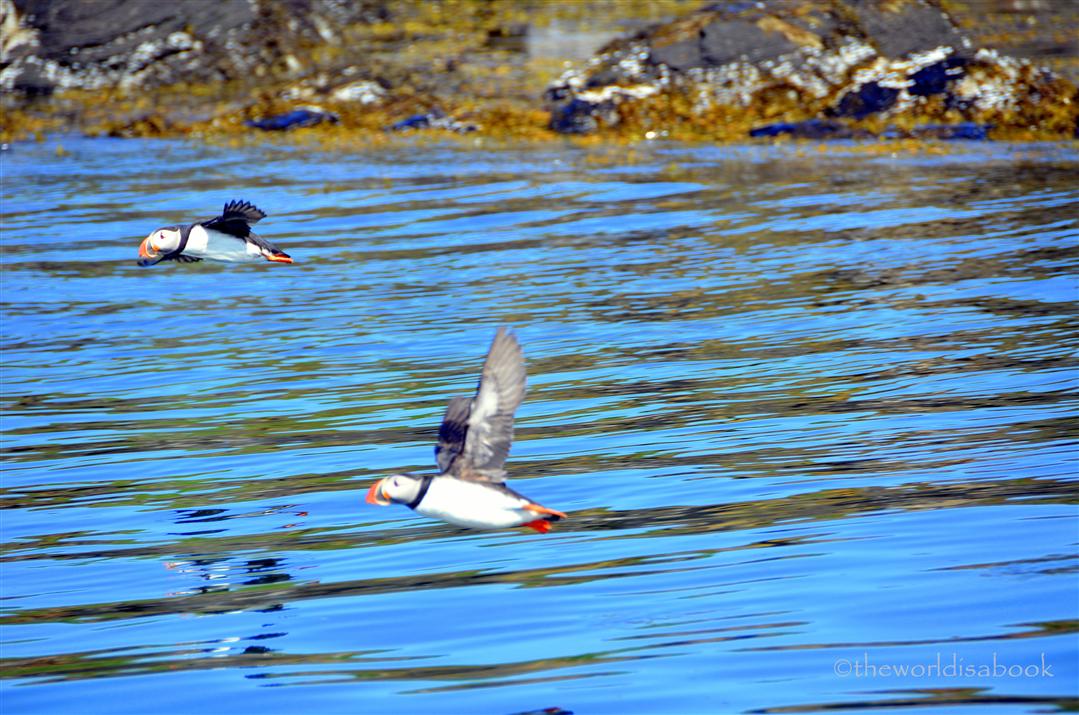 They were quite fast swooping into the ocean.  One of the things we noticed was how quickly they flapped their wings when flying.   Further research showed they flap their wings up to 400 times per minute which seems so unreal.
These puffins spend most of their time in the water and go ashore to breed and raise their single puffling annually.  We saw so many of them standing there on the island's rocks.  They looked like they were just waiting for the humans to come by and gawk at them.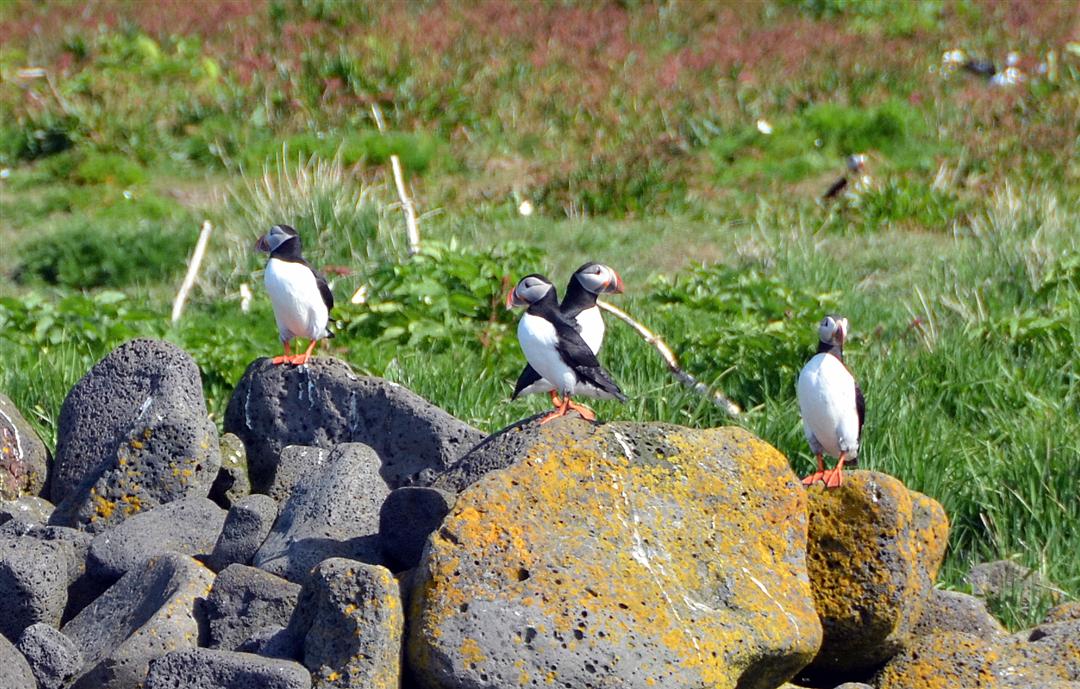 The island was surrounded by dark, volcanic looking rocks but also had a grassy area with some vegetation.  It is believed that as many as 15,000 pairs nest here.  I was expecting a fishy smell surrounding the area but there was no noticeable odor other than smelling like the ocean.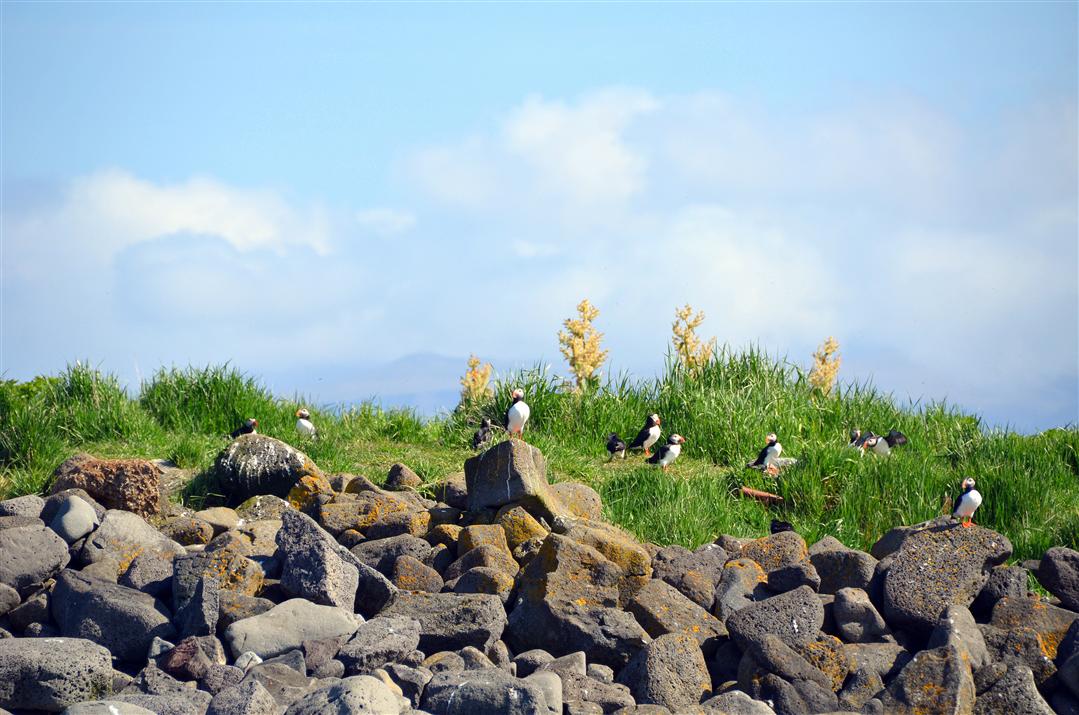 During ideal weather conditions(sunny and high tide), boats can get as close as 5-10 meters (16-32 feet) from the island. I'm not sure how close we got but enough not to need binoculars at one point and got a good view of some of the puffins.  They build their nests in soft earth in underground tunnels on sea cliff faces.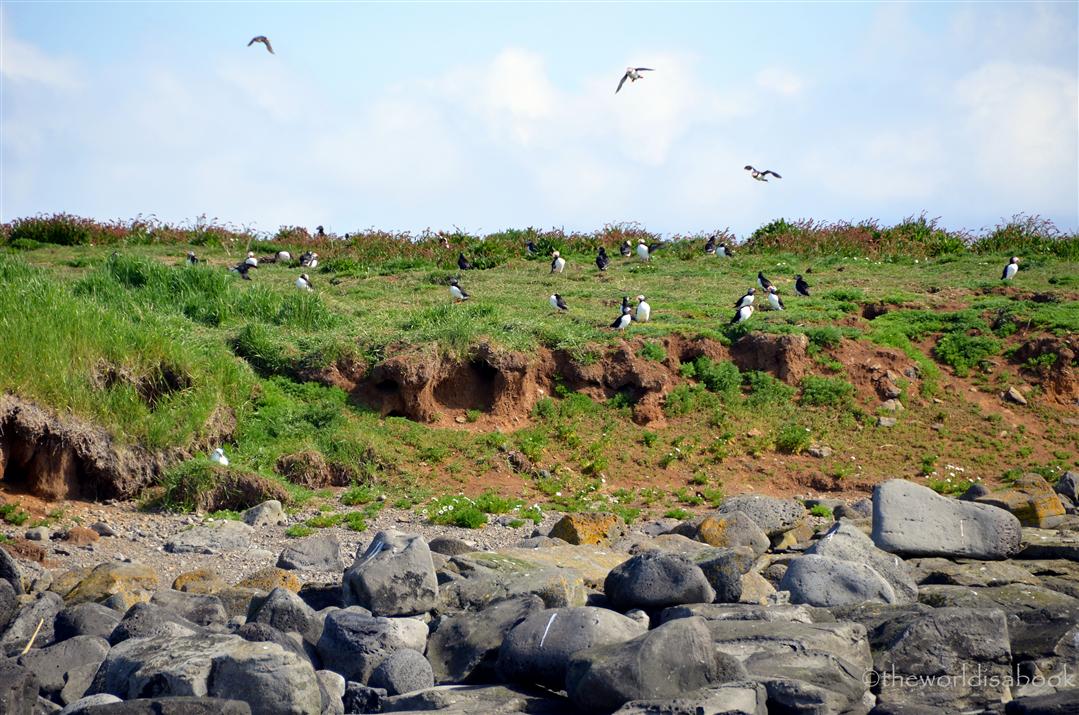 I honestly didn't hear a lot of the narrative portion of the tour since I was too  engrossed watching the puffins in action. We could have stayed there for hours just watching these adorable creatures in their natural environment. They were so much fun to watch and deserved its other nickname of "clown of the sea".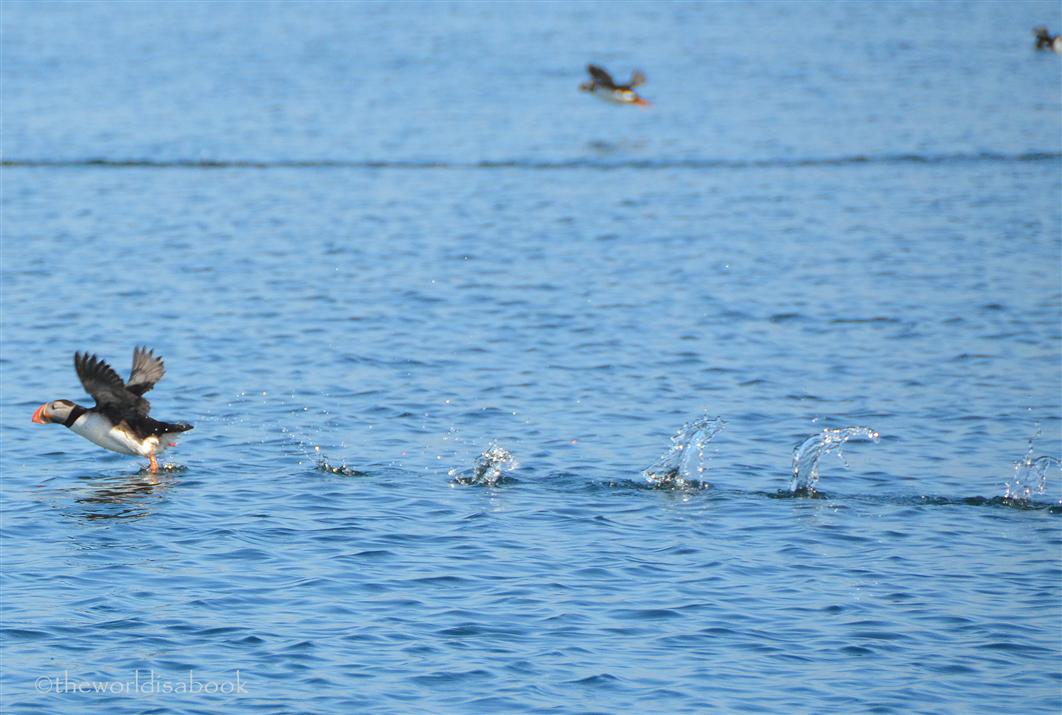 One of my favorite pictures from that ride was this one of my daughter excitedly recalling her favorite part of the tour to her dad.  Seeing the puffins up close was everything she expected and more.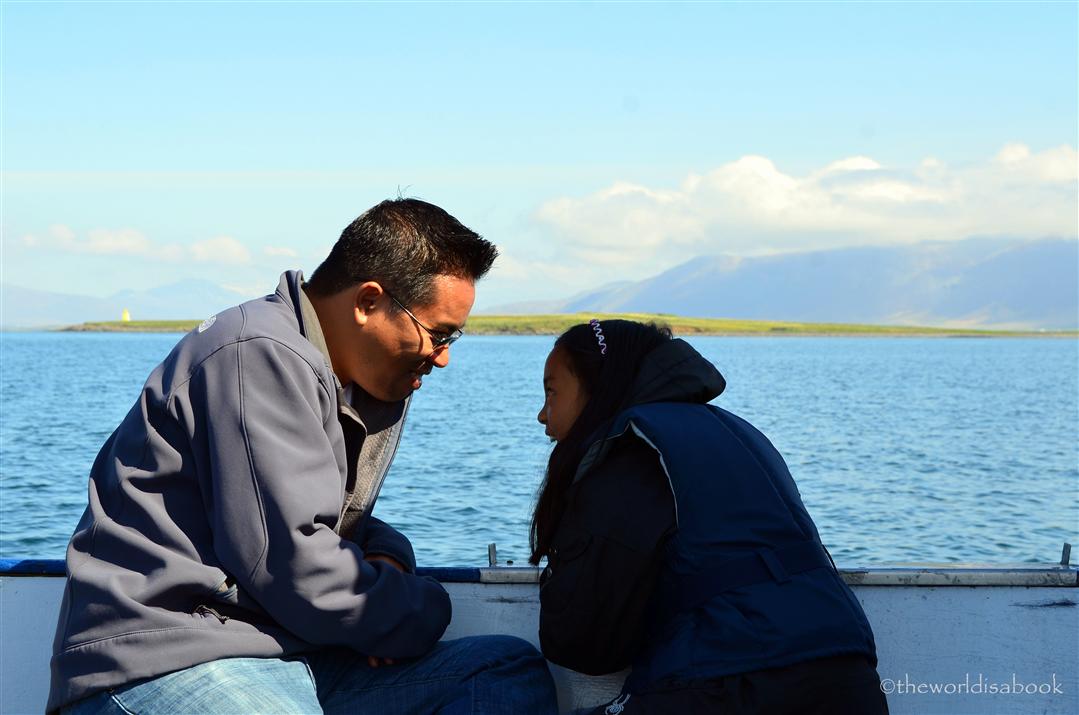 A bonus during our cruise into the outer islands was the skyline view we got of Reykjavik with the spaceship looking church, Hallgrímskirkja, towering over the buildings.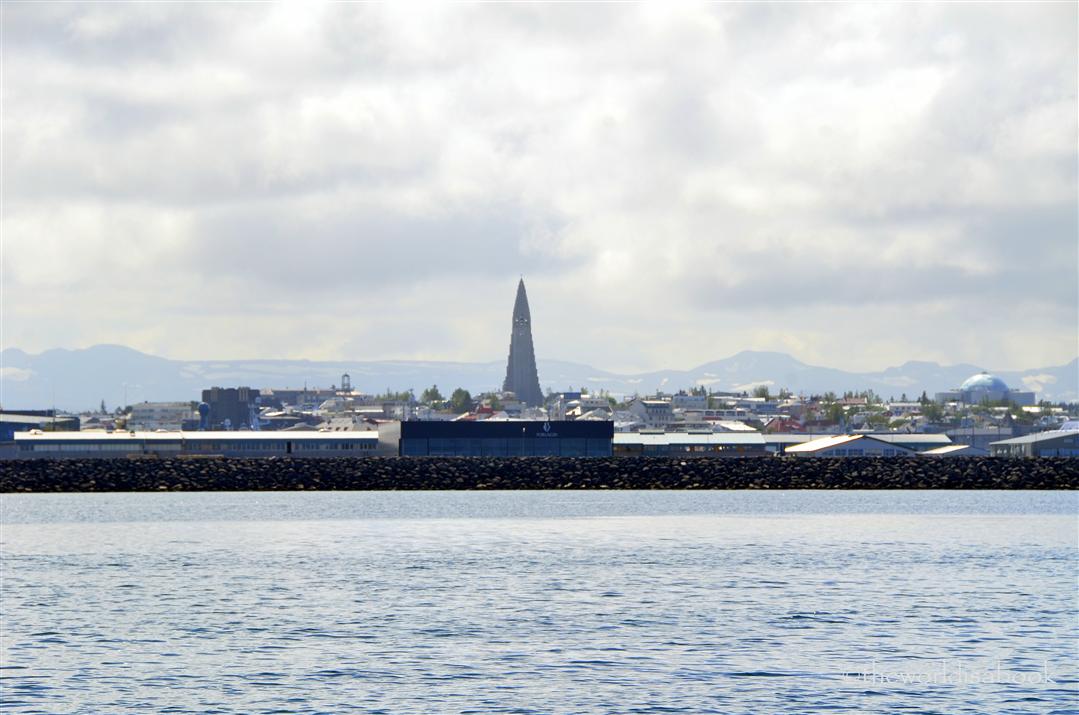 We highly recommend this quick tour to see one of the cutest birds in the world.  Our guides were friendly and helpful and it was a fantastic and unforgettable experience.  It was also a very relaxing boat ride and worth going, to see Reykjavik and its surrounding areas from a different perspective.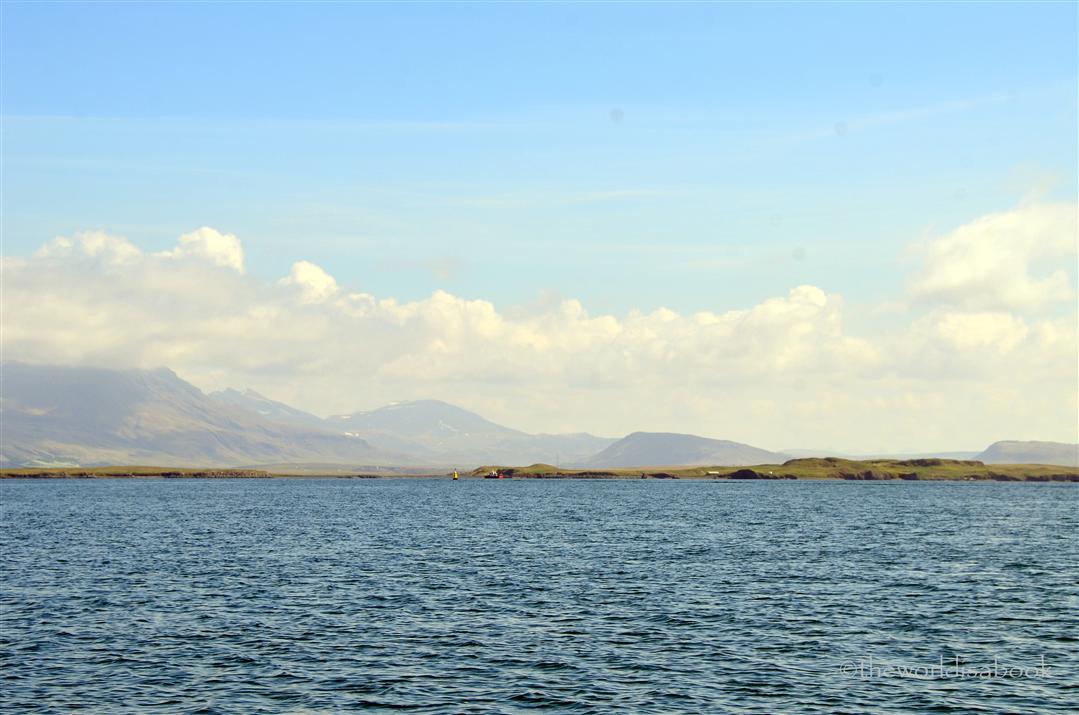 Seeing Iceland Puffins Tour Basics and Tips
Puffin tours run from May to mid-August with five tours per day.  The earliest tour is at 8:30 AM and the latest at 4:30 PM.
Prices: 4.000 ISK (24 Euros/$31 US); Kids 7-15 were half price and Children under 7 years old were free.  Check the

Puffin Tours website

for any changes.  They guarantee 100%  puffin viewing success.
During busy season (late June/July), buy your tickets in advance to get your desired time.  They often sell out.
Grab as many of the tourist booklets and pamphlets at the airport and hotels which may contain coupons and specials.
If you have more time, combine the tour with whale watching which also passes by the puffin islands.
Puffins are a delicacy in Iceland so don't be surprised when you see them on some restaurant menus around town. After seeing these adorable creatures, I don't think we could have eaten them for dinner.
Many of the tours offer free pickup of passengers in the Reykjavik area.
Bring a good camera with a good lens if you want to capture the puffins in action.  A point-and-shoot will not do an adequate job since they never know how close they'll get to the island and those puffins move fast.
Bring your own binoculars since they only have a limited number onboard.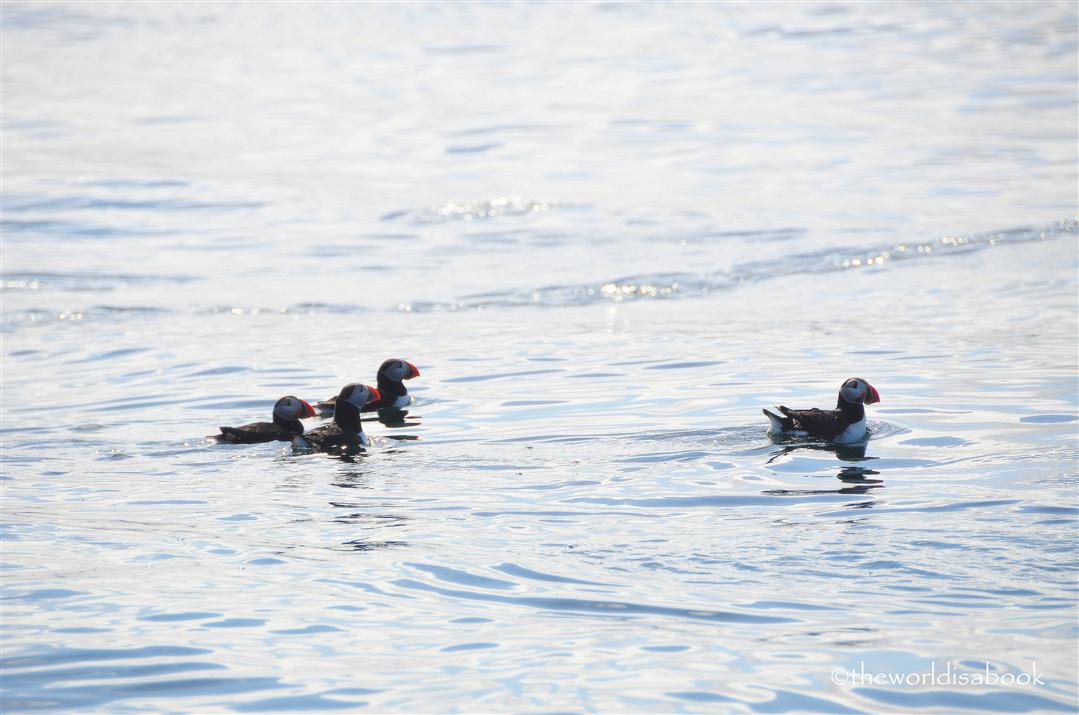 Five Interesting Atlantic/Iceland Puffins Facts
1. Puffins mate for life keeping the same mate every season. But, if they don't produce an offspring for several years then they find another mate. I guess sterility is grounds for "divorce" in the puffin world.
2. Puffins start breeding when they're five years old. They seek out other young ones or an older "widowed" puffin.
3. The female puffins lay one egg per year and the chick is incubated and raised by both parents when hatched.
4. Puffins live an average of 25 years in the wild.
5. While hunting for food, they can dive into freezing waters and be submerged for 30 seconds.
*Have you seen any of these Atlantic puffins in the wild? 
Related Posts:
Where to Stay
Hotel Berg in Keflavik

 – This was the first hotel we stayed during our first visit and loved it. It's close to the airport (2 miles), by the marina and offers free Wi-fi and airport transfer. It's a small family-owned hotel. We had a split-level suite which fit our family comfortably.
Hilton Reykjavik Nordica 

– 

This hotel is located in the city and within walking distance of the center but shuttle buses are also provided. If you want the comforts of a modern hotel, this has it with buffet breakfast and Executive Lounge for Hilton Honors Gold and Diamond members. A couple of friends have stayed here and recommend it.

Hlemmur Apartments  

– We loved this spacious, two bedroom apartment located within walking distance to Reykjavik's city center. It looked like an IKEA showroom, It was clean, well-equipped and furnished well with all the amenities we needed for our stay. It had free WI-fi and the owners were friendly. 
Save up to 50% on Iceland hotels on Booking.com 

(the #1 Accommodation site)

Find the best Iceland hotels and read reviews on TripAdvisor.
Car Rntals
Flights/Vacation Packages
Pin it for later!