A Year of Travel Memories and Adventures in 2012
I waited until last weekend to do this post just in case the Mayan calendar was right and the world ended last Friday.  Luckily, we're all still here to finish off a memorable year.  I've always loved reading other travel bloggers' year-end posts to relive their travel memories with them and see which adventures I missed.  I'm celebrating my first full calendar year of travel blogging and excited to finally do my first round-up post.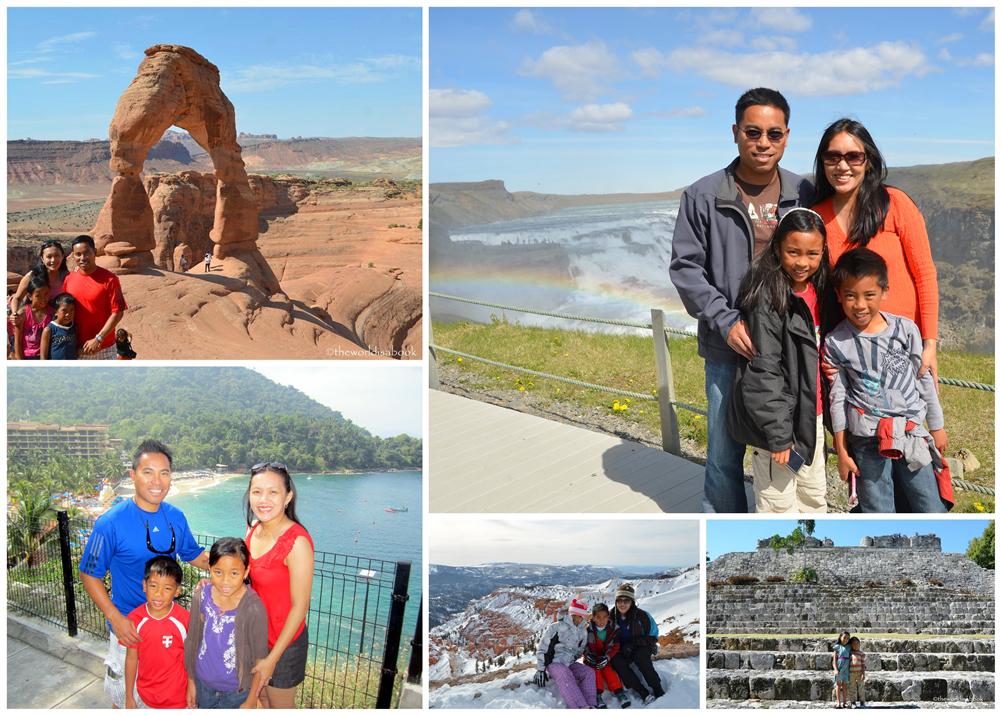 We started our first day of 2012 on a Caribbean cruise.  I'm usually not a New Year's resolution type of gal since I've broken more than I've kept.  But, our family resolved to try new adventures this year and 2012 was a year of first-time experiences and a lifetime of memories – eating unusual food, zip lining, snorkeling, cave tubing and exploring new regions and countries.  This is our year's favorite travel moments, some lessons learned and some favorite photos.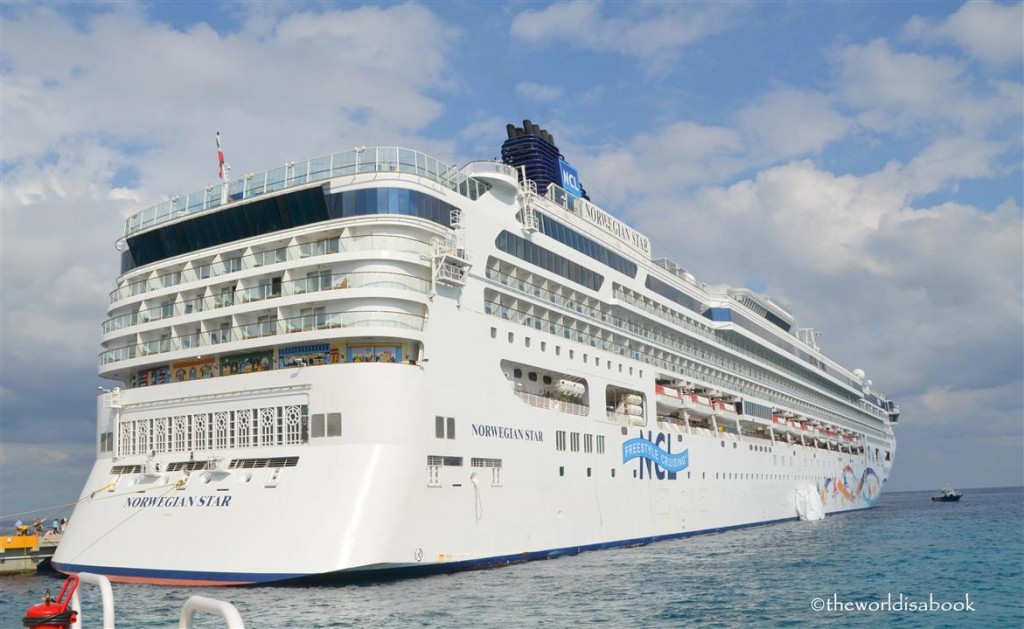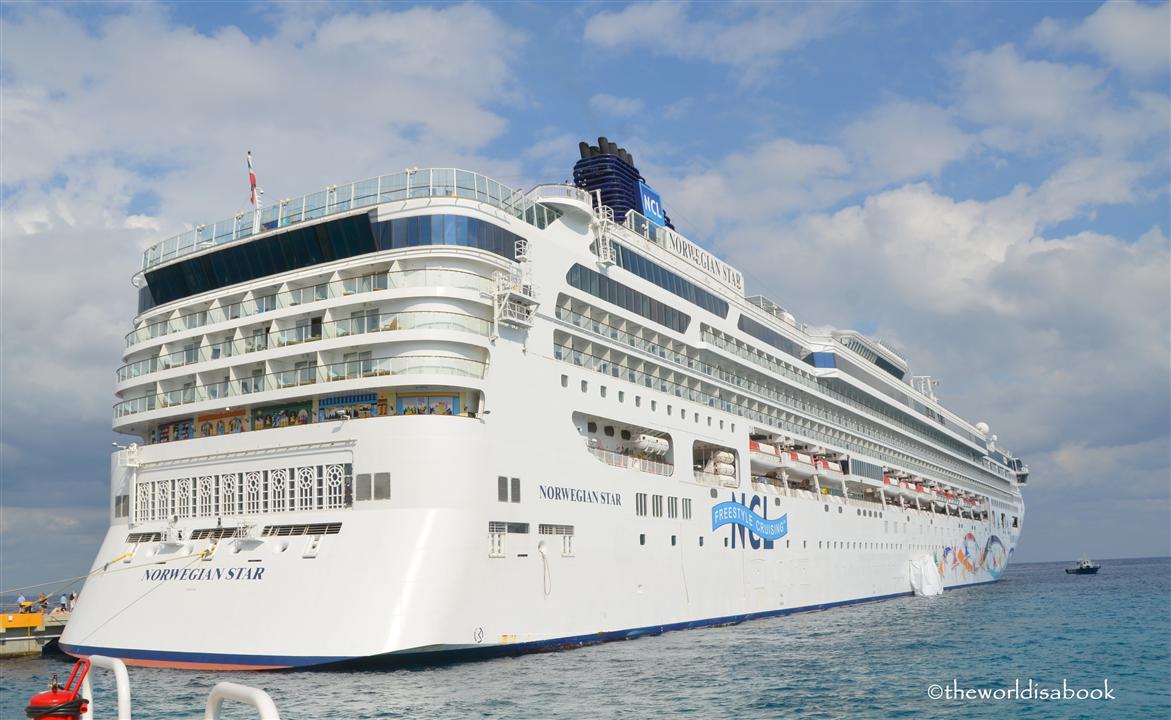 Favorite Trip
This was probably the busiest year of travel for us.  We visited six countries, nine states and went on two seven-day cruises.  We think it's pretty good for two working parents with limited vacation times and kids tied to a school year calendar.  Luck and timing had a lot to do with it.   Our family's favorite trip would have to be our 10-day summer trip to the Scandinavian countries of Denmark, Sweden and Iceland.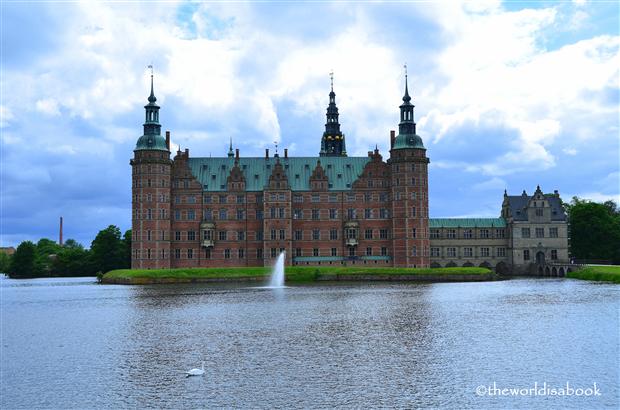 It was a whirlwind tour of castles, churches, canals, wildlife sightings, stunning scenery and strange food.  Traveling to this part of Europe was a totally unique experience since its culture and food was so unfamiliar to us.  Iceland's awe-inspiring beauty and quirkiness was such a fantastic way to start our trip and made us long for a return visit.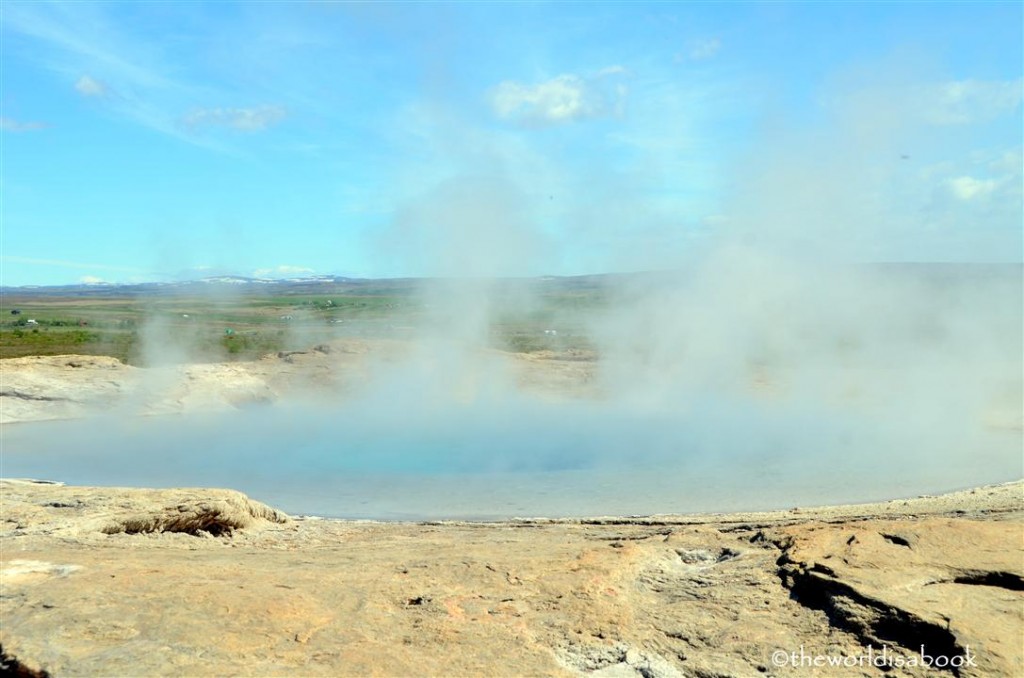 Copenhagen has always been near the top of my travel list and the city didn't disappoint with plenty of family-friendly attractions.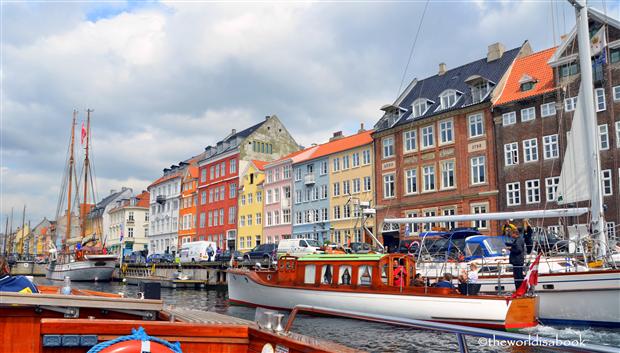 Our day trip to Malmo gave us a glimpse into one of Sweden's quaint and charming towns with unusual street art and sculptures, a castle and a beautiful park.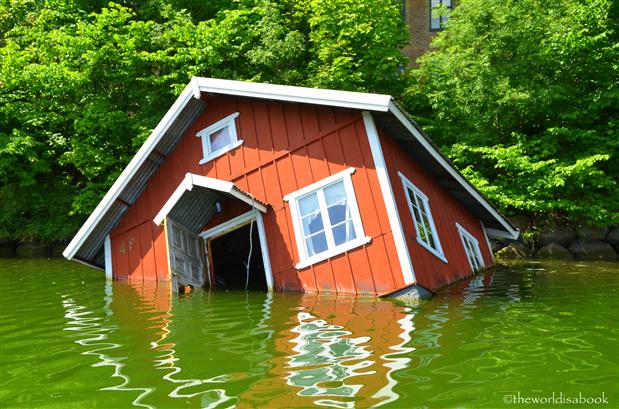 Favorite Travel Experience
I had not heard of cave tubing until I started looking into what we were going to do while in Belize for a day during a cruise stop.  Exploring one of the America's largest cave system on an inflatable tube was an adventure we couldn't pass up.  This unique underground experience involved hiking through a forest trail, crossing against a strong river current and floating into what the Mayan civilization believed were entrances to Xibalba (pronounced She-bal-ba) or their version of hell/underworld.  Many of the caves were used for sacred rituals and ceremonies.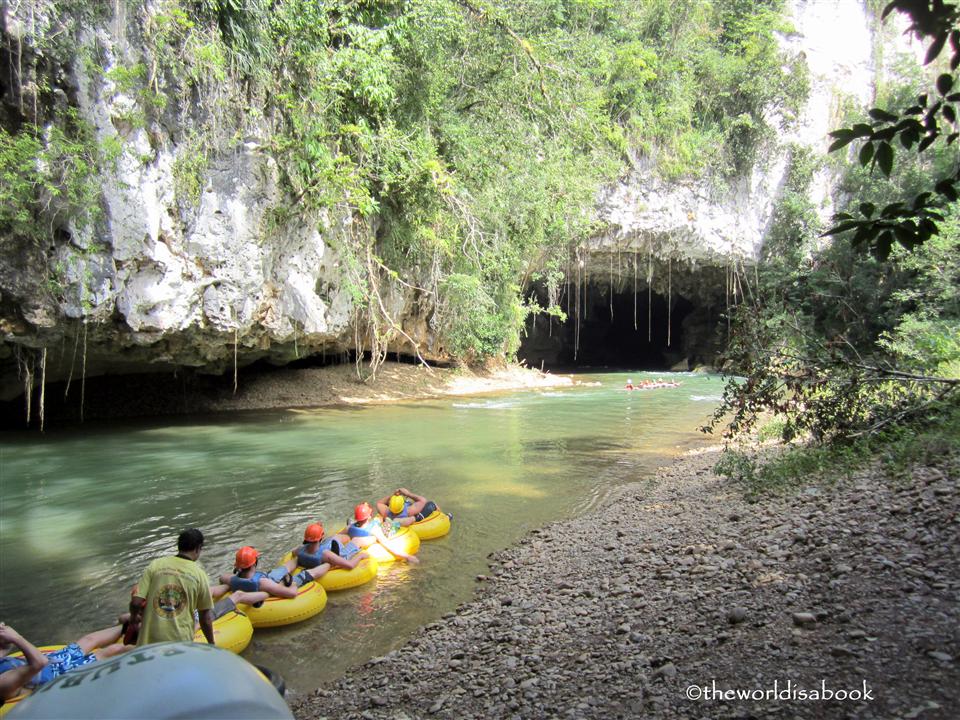 Floating on our tubes, using our arms as oars and with only our helmets' headlamps, we saw some remarkable rock formations inside the cave that have been around for thousands of years.  One of my favorite moments was floating afterwards on the calmer parts of the river and listening to the sounds of the jungle and the water.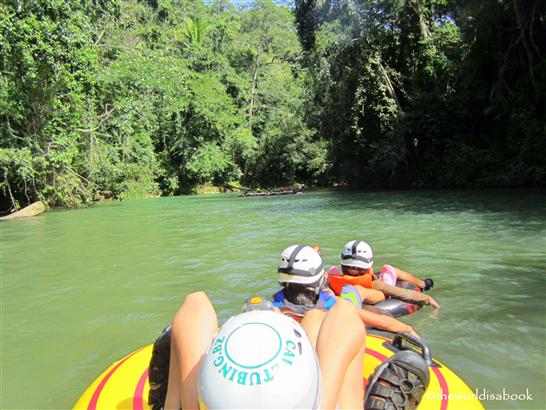 Favorite International Destination
If I were to pick one country we visited this year that I would return to again and again, it would be Iceland.  Its rugged beauty and out of this world landscape was both impressive and unforgettable.  We were only there for four days but it left such a lasting impression for our whole family for its diverse attractions, friendly locals and distinctive offerings.  Where else can you find whale and puffin on the menu and also have a hotdog stand as its most famous restaurant?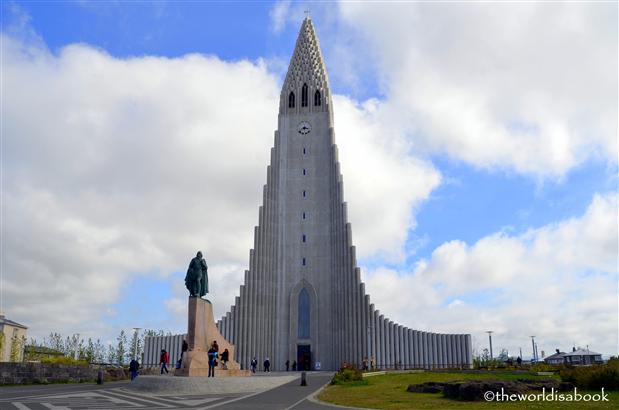 Despite our short stay, we had the opportunity to see and do many things.  It helped that we were there with almost 24 hours of sunlight in June.  My husband's dream of dipping in the Blue Lagoon finally came true.  Sure, it's unnatural but the whole experience of soaking and relaxing in its therapeutic waters was enough to start our vacation the right way.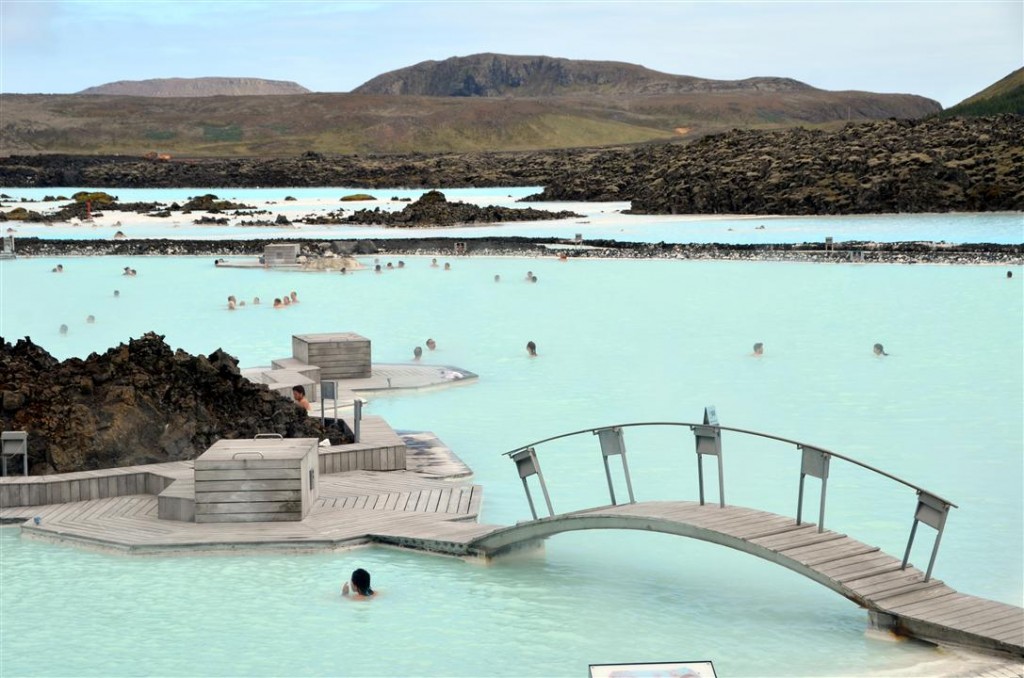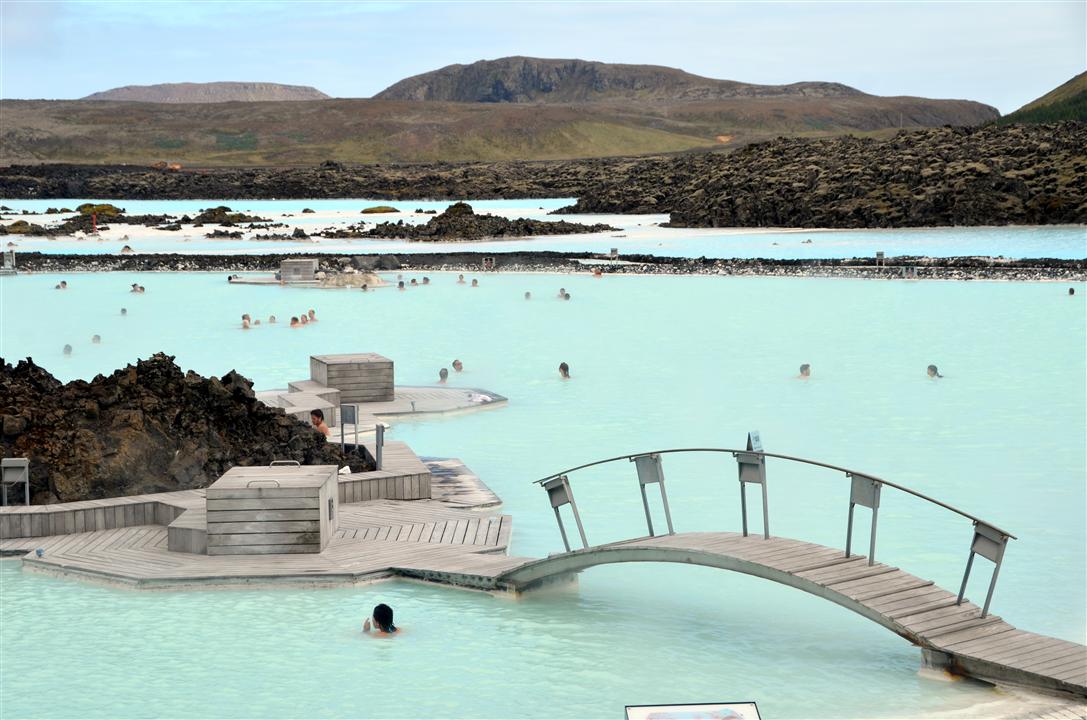 My favorite part was the Golden Circle Tour.  This 190 mile (300 km) round-trip route that covers three of Iceland's spectacular attractions – a national park, geysers and waterfalls is a trip that should not be missed.  As a nature lover, this was my paradise.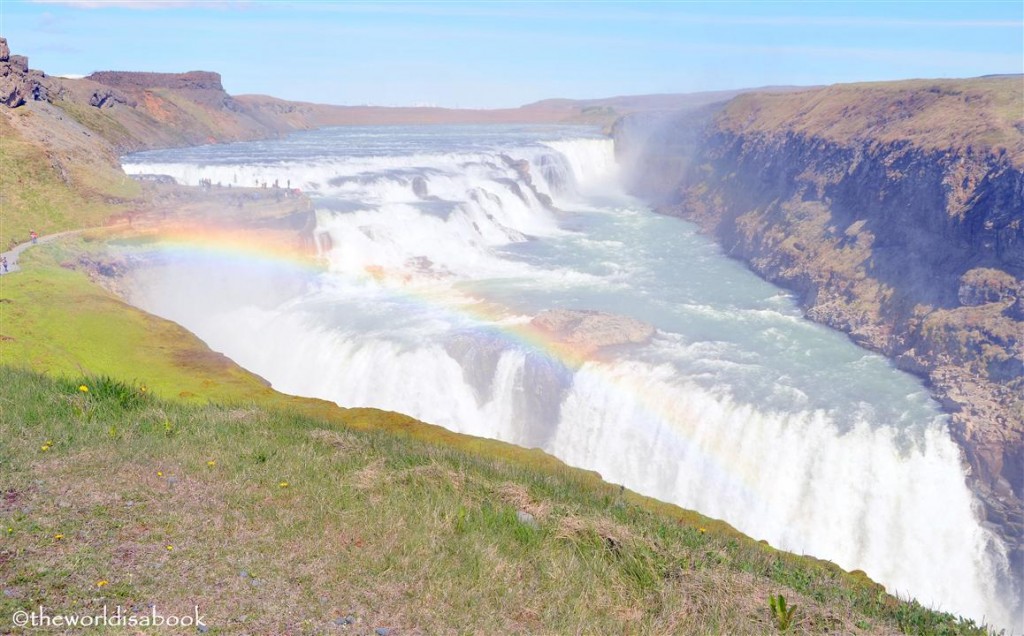 Favorite USA Destination
While we love exploring new countries, we also love exploring the good old USA.  We had an annual pass to the US National Parks and managed to visit six parks this year.  Our family's favorite would have to be our long weekend trip to Arches and Canyonlands National Parks in Utah last August.  The stunning landscape and rock formations have easily made these two of our favorite parks.  Despite the sweltering conditions of the summer heat, we managed to do some hikes including a three-mile, uphill climb to see the famous Delicate Arch.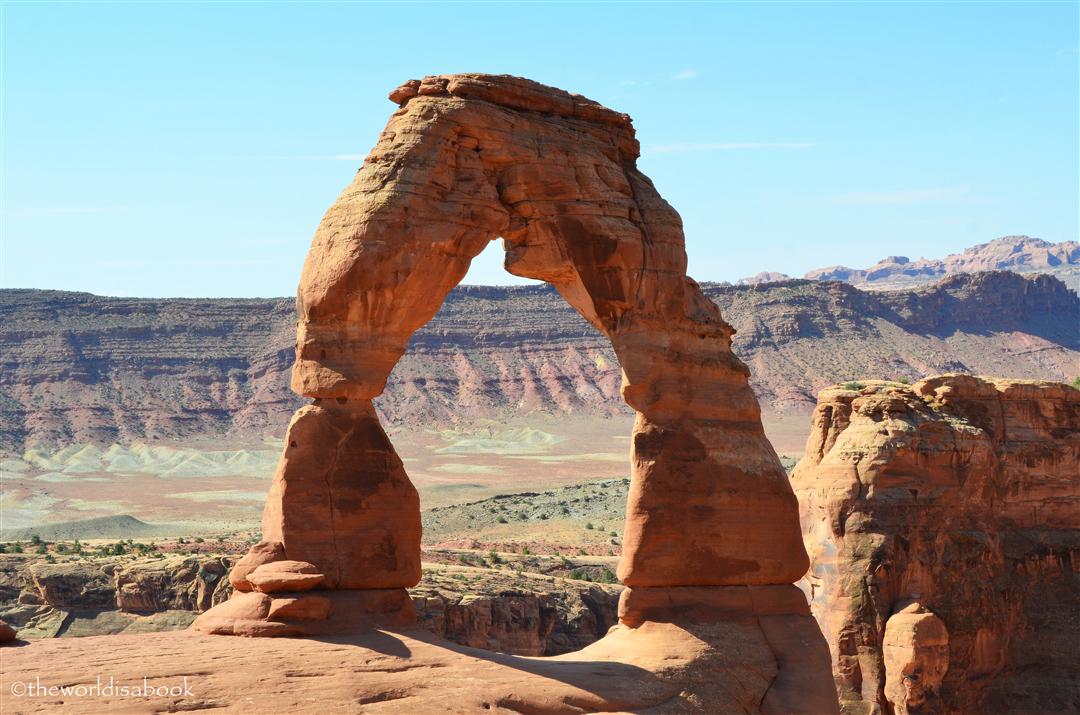 Canyonlands was an unexpected surprise for us.  Utah's largest National Park was uncrowded with many scenic overlooks and breathtaking red-rock canyons, spires and sculpted rock formations.  We only visited the Island in the Sky district but we treasured the experience and glimpse into this magical place.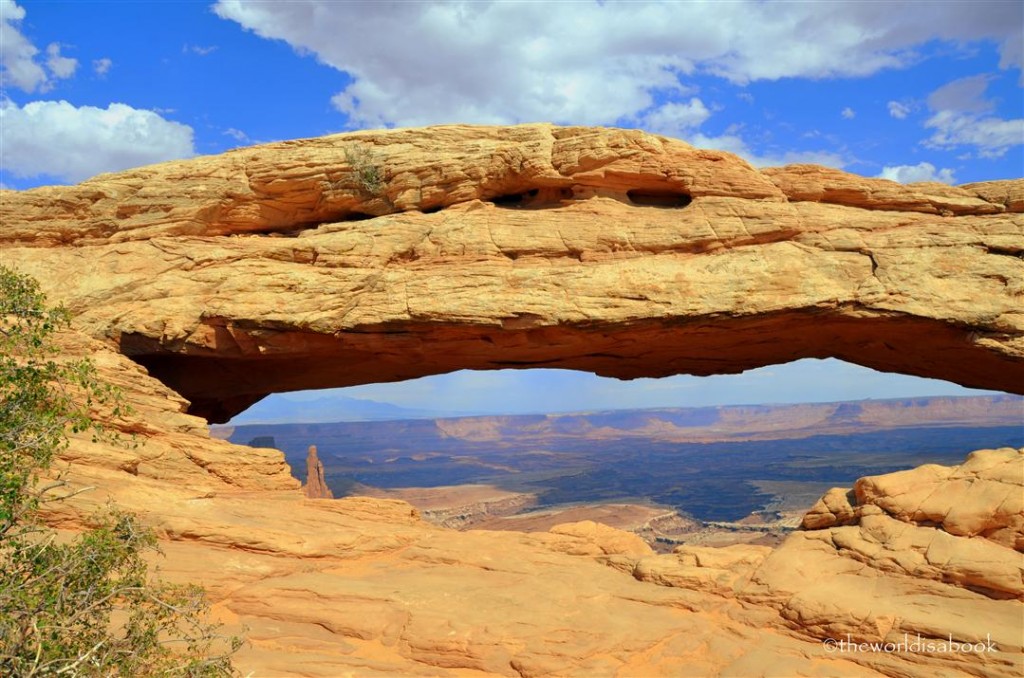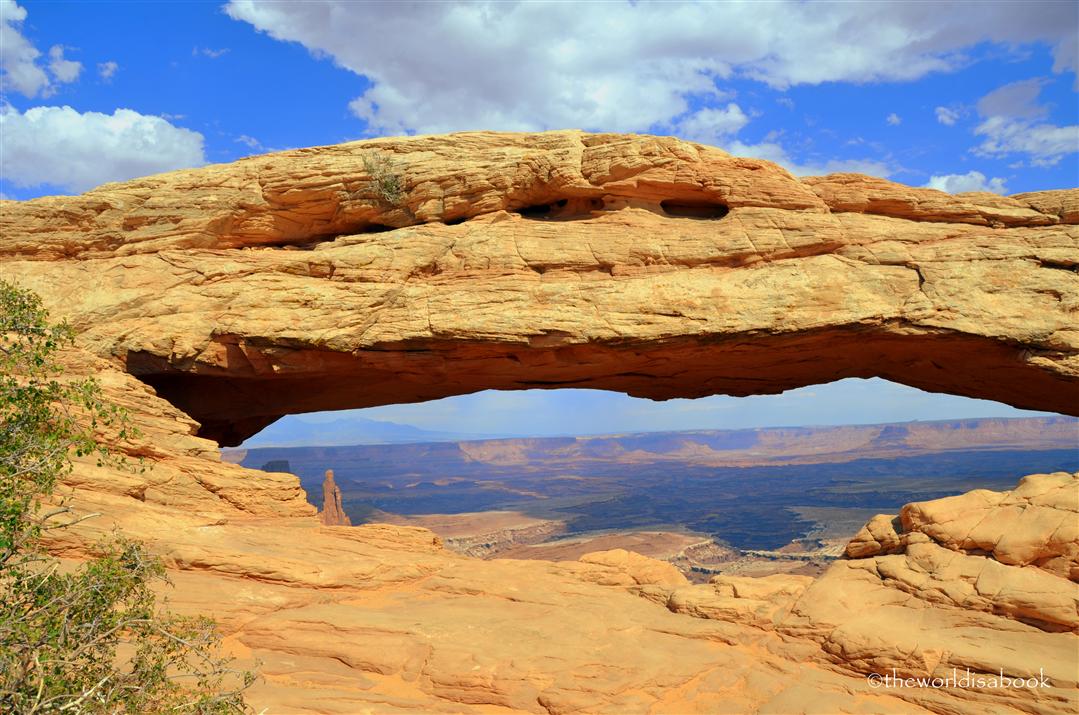 Favorite Local Destination
Our home city of San Diego is known as America's Finest City.  Unfortunately, we've taken the numerous attractions in this beautiful city for granted over the years.  One of our favorite places to visit is Balboa Park, and we finally explored more of the park last year than previous years.  We plan to spend more time and explore more of its museums and attend events here next year.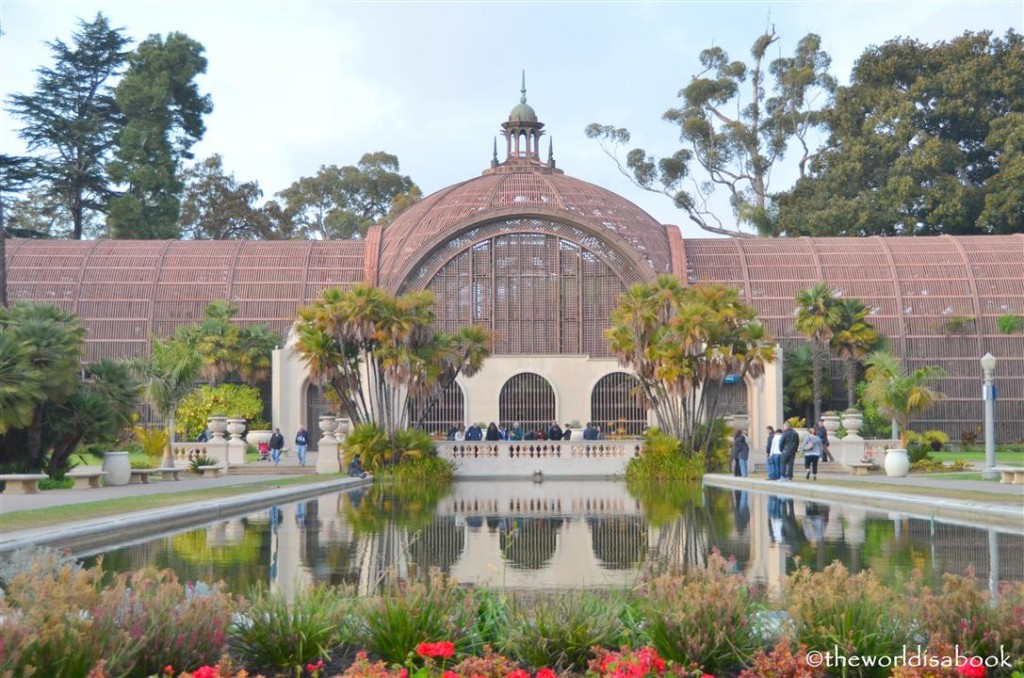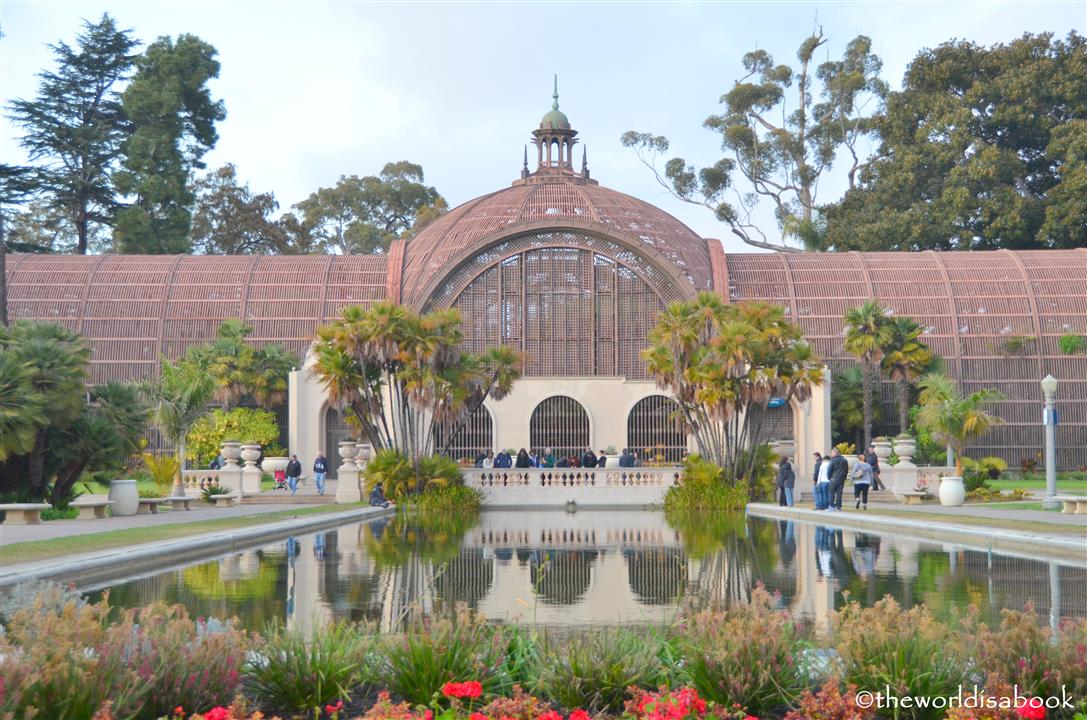 Speaking of local events, I had to include a memorable visit to the Carlsbad Flower Fields with my daughter last year.  The rainbow of colors and feast for the senses were enough to make us go back here next year.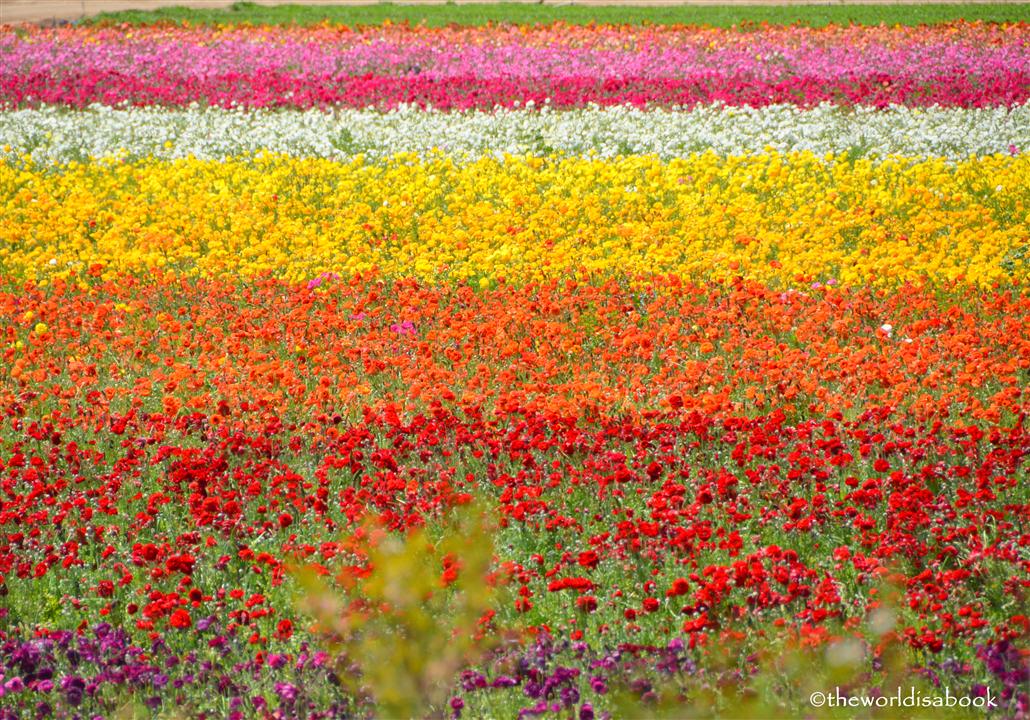 Favorite Cruise Port
Our two cruises this year included seven ports in three countries.  One of the benefits of cruising to islands, you otherwise wouldn't consider for an extended land vacation, is finding its many hidden gems.  For us, that was Belize.  While Belize City wasn't someplace to hang out in for an extended time, its outlying areas offered a variety of attractions worth visiting like the fantastic Belize zoo, pristine beaches and Mayan ruins and pyramids.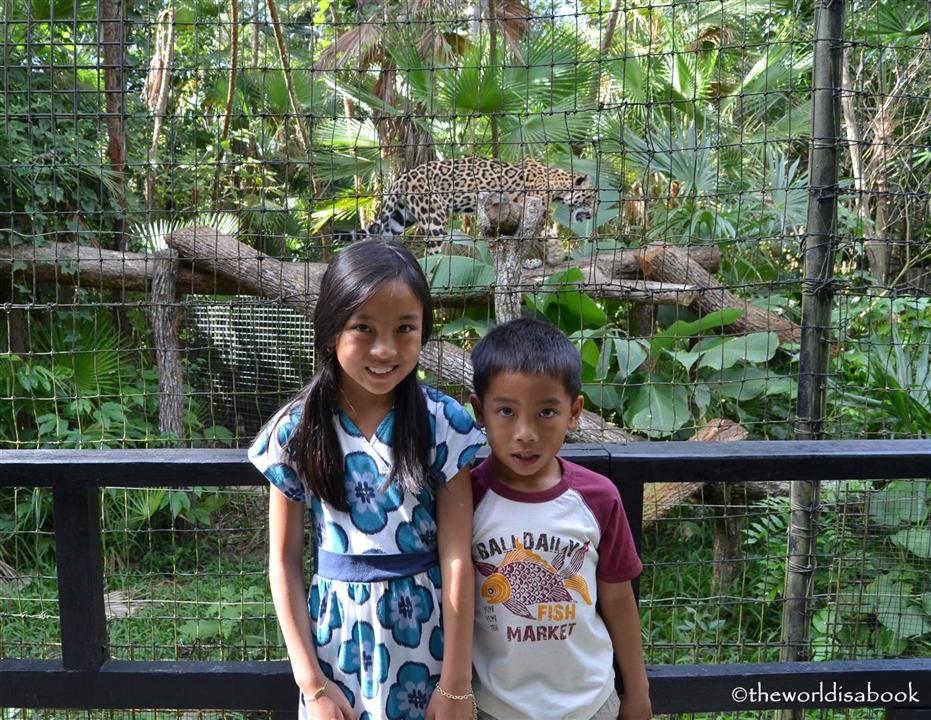 Most Embarrassing Travel Moment
Unfortunately, travel doesn't always go as planned.  We got lucky this year and didn't experience major flight delays, lost kids or luggages or trips ruined by unforeseen circumstances.  I'm including this for some lessons learned, it was memorable and because this has also been my most embarrasing travel moment.  Or maybe I blocked out a lot of other things that happened before this.  We were in the central California region last May visiting a mission and Solvang (Danish capital of the USA) preparing for our Denmark trip.
We checked into one of the chain hotels around 8 PM after a full day of sightseeing.  But, when we opened our assigned hotel room, we walked in on another family already in there.  There was momentary silence of shock and embarrassment for all of us.  Awkward was an understatement. Needless to say, we apologized and retreated out of there quickly.
Fortunately, the family was only watching TV.  The front desk staff was apologetic and upgraded us to a suite.  While checking in a busload of tourists earlier, they inadvertently gave our reserved room to someone whose last name started with the same two letters as ours.  This was a first for us and hopefully the last.  We've learned that this happens quite often even at 5-star hotels to other travelers.  Our lessons learned from this experience:
Never let your kids walk into any room first. I don't even want to think about what my kids could have walked into and what things they could have seen.
While in the room, always put the chains or bolt locks on as a safety precaution. You never know who can walk in on you.
Favorite Surprise
It still amazes me what the power of links and Google does in helping strangers find my tiny corner of the Internet.  My favorite surprise in 2012 was an email from one of the US National Park Rangers who found my blog.  He wanted to use a picture of my kids "holding" the Statue of Liberty on a Junior Ranger CD the parks were releasing.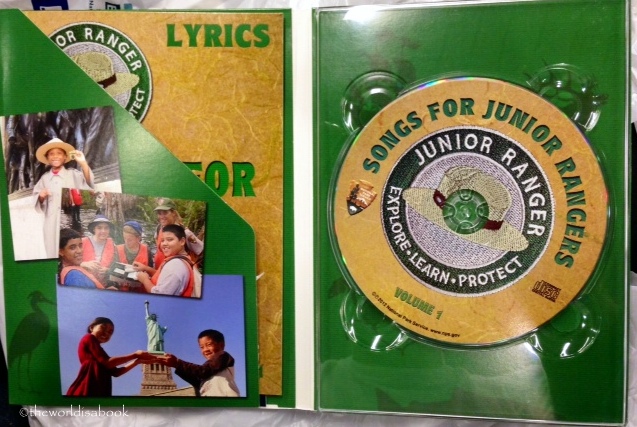 The Songs for the Junior Ranger CD was released last October and my kids' picture is on the CD jacket holding the lyrics booklet.  It was an extra special moment buying this CD at Washington, DC's National Mall after they completed their Junior Ranger activities.  The CD is sold online and available at most US National Parks stores. We never expected a touristy picture would be in national circulation.  They think they're famous now and thought this was so "cool".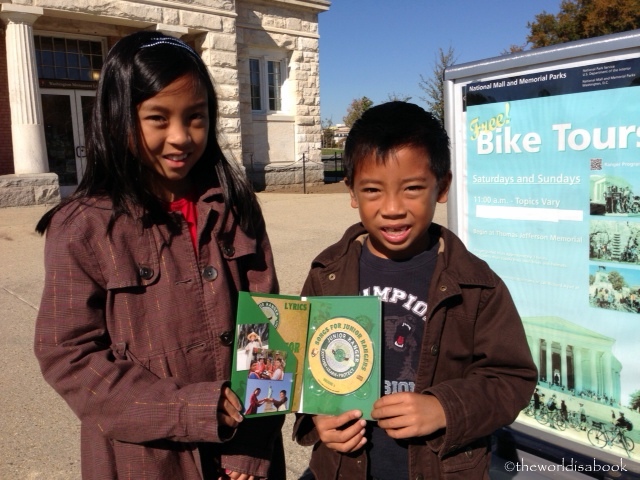 The Kids' Travel Memories
Since my kids are a huge part of this blog, I also decided to ask them what their favorite travel memory was for 2012.  It's no surprise that my animal-loving, 10-year-old daughter picked our Iceland puffin tour and her first time snorkeling in Cozumel, Mexico as her top two favorite travel moments.  Seeing thousands of puffins in the wild and closely watching these adorable birds was the highlight of my kids' Iceland trip.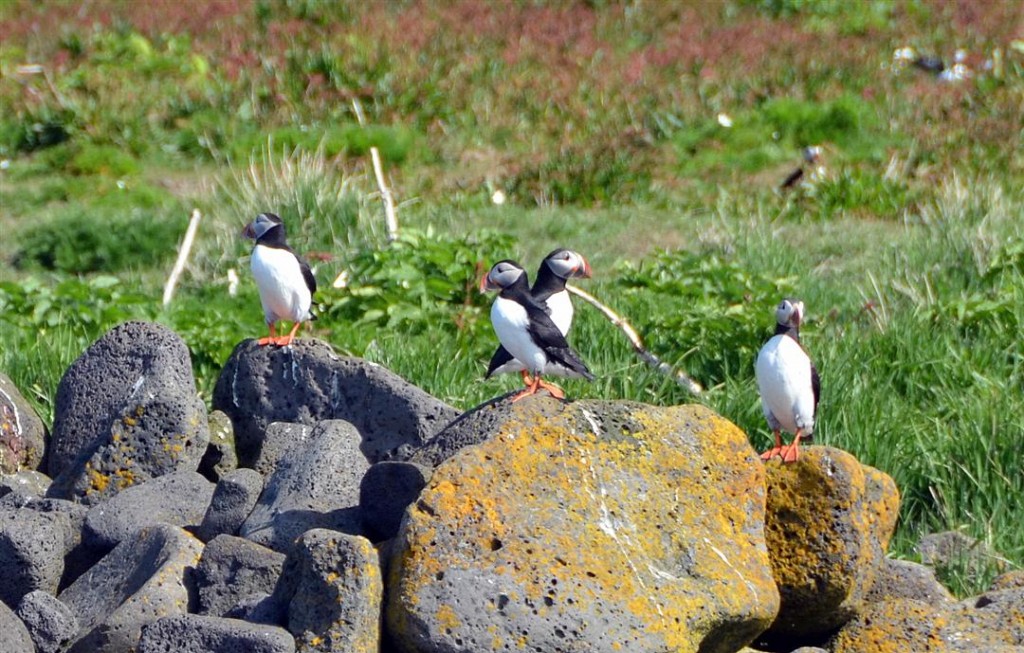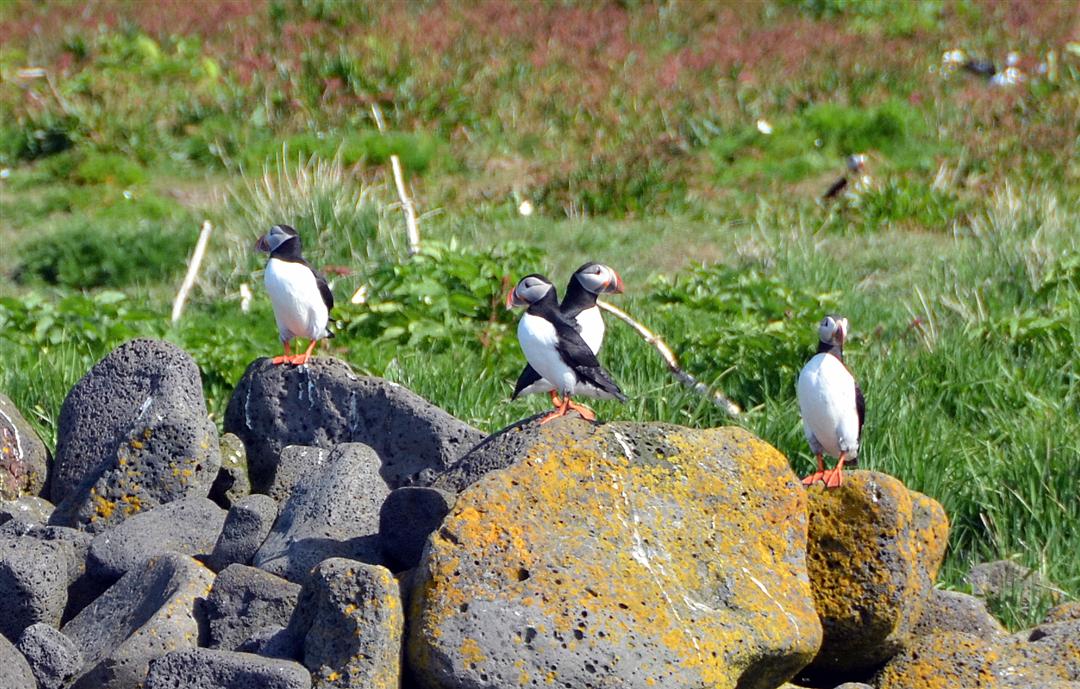 She loved being surrounded by all the colorful fish in Cozumel's warm waters and is now hooked on snorkeling.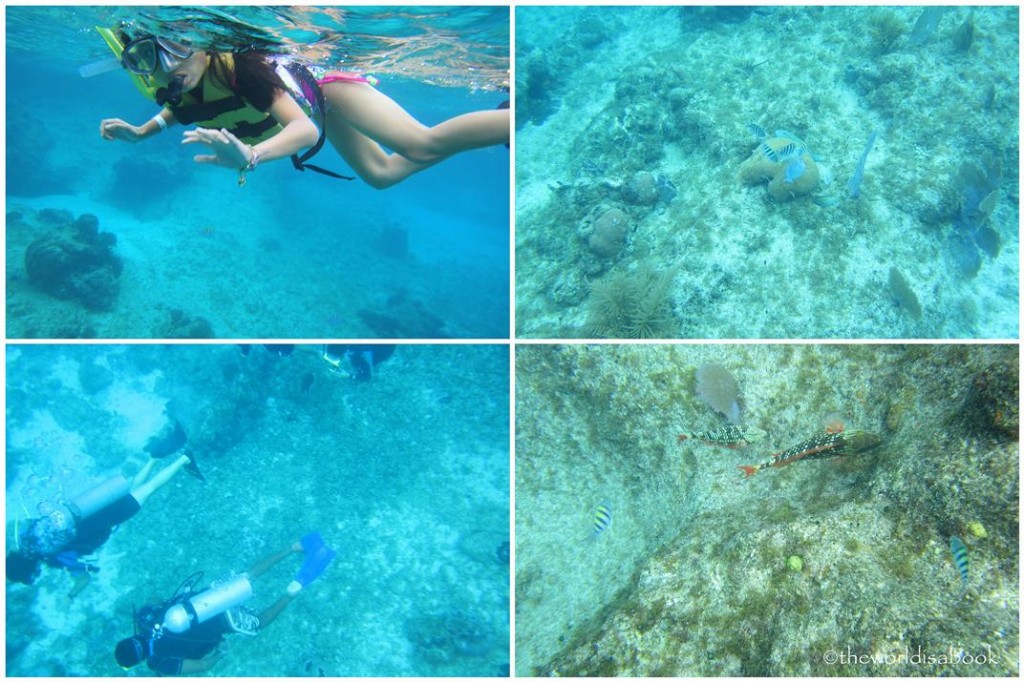 My little daredevill, 7-year old son picked zip lining as his favorite travel moment.  Zip lining in Roatan, Honduras was a first for all of us last January.  He loved being high on top of the trees.  While the thrill of zip lining for the first time was an incomparable experience, our second time last month was an even better overall experience since we actually knew what to expect.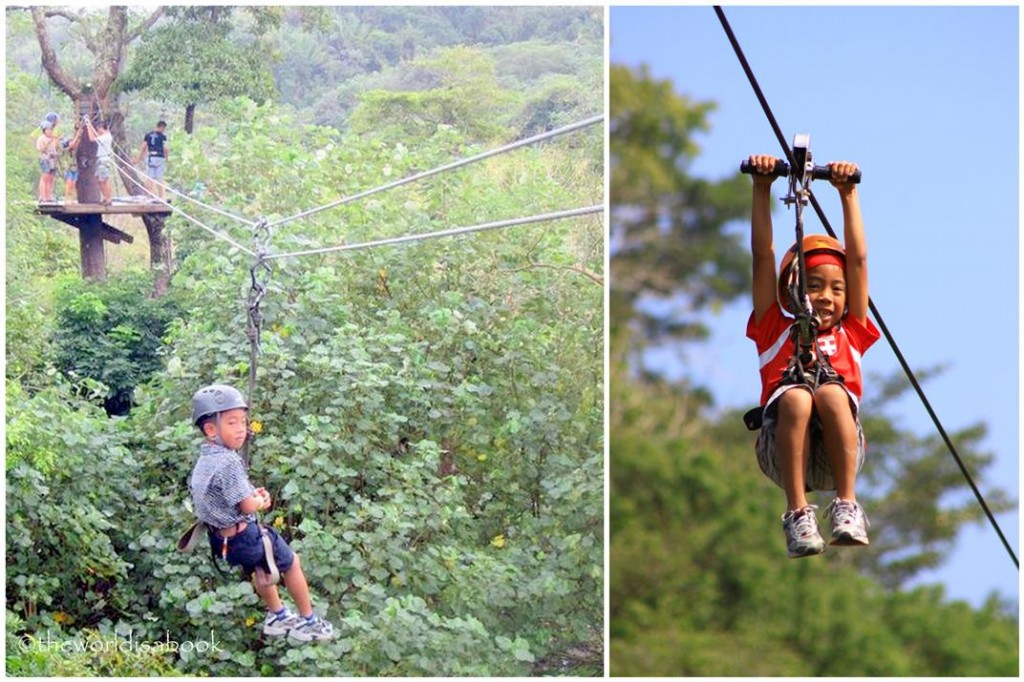 Our 2013 Plans
We are grateful for the opportunities we had and feel very lucky to be able to give the gift of travel to our kids this past year.  This has been such a memorable year in travel and in my blogging journey.  I have met so many wonderful people and made online friends who I hope to meet in person at a travel blogger's conference (TBEX) in Toronto in June.
We've got more travel plans in the works and resolve to try more new adventures in 2013 including fulfilling a childhood dream of visiting castles and charming towns in Bavaria Germany and adding a sprinkle of Hawaii.  We're off to Colorado's Great Sand Dunes National Park in  a few weeks to hopefully sand board.  I'm also excited to be a part of a new family travel site launching next month (detailed post here).
THANK YOU to all of you who have read, commented, supported and shared my posts and for being a part of our traveling family.  If you're new around here – Welcome, and I hope you visit again soon!  Wishing all of you a safe, healthy and prosperous 2013 with plenty of travel adventures.  Happy New Year!
*What were your memorable 2012 moments?  Any big plans for 2013?