Washington DC with Kids: 5 Fun and Free Attractions Beyond the Mall
Washington, DC is one of the most impressive national capitals in the world.  Until my recent visit with the kids, I hadn't realized how budget and family friendly the city was.  The number of historic monuments and memorials and the Smithsonian Institute's 21 museum's interactive displays, extensive exhibits and overall educational value are all unrivaled. There are certainly many free things to do in Washington DC with kids.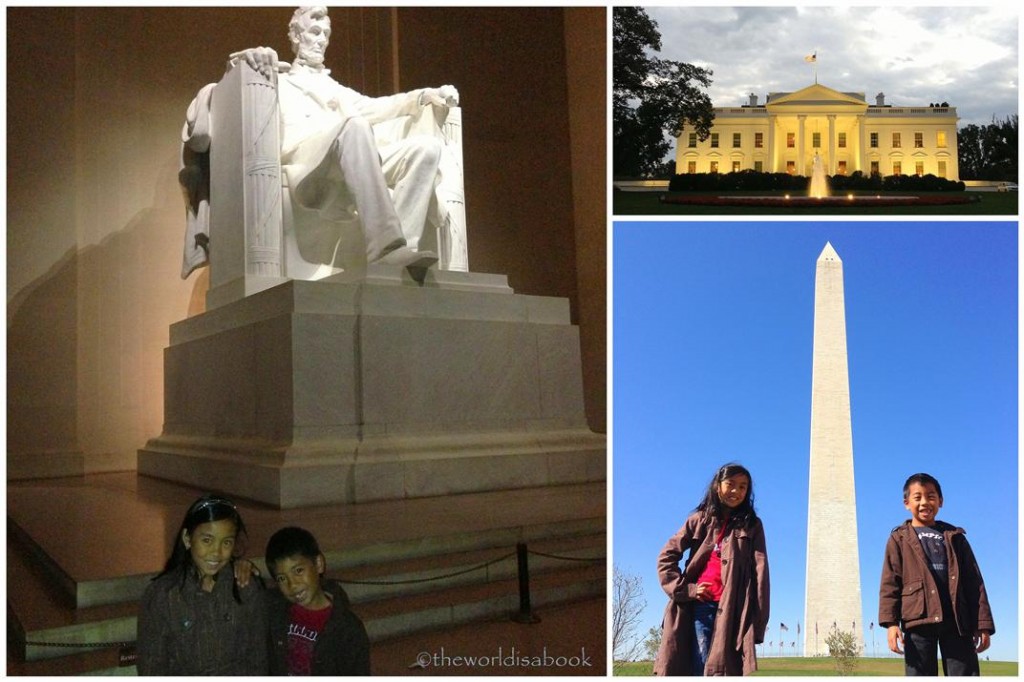 The National Mall is the two-mile, tree-lined, open area that extends from the Washington Monument to the Capitol.  Most of the free attractions are located here including ten of the Smithsonian museums and many of the monuments and memorials. While those museums and memorials deserve their own post, this week I'd like to focus on the free attractions outside of the National Mall area.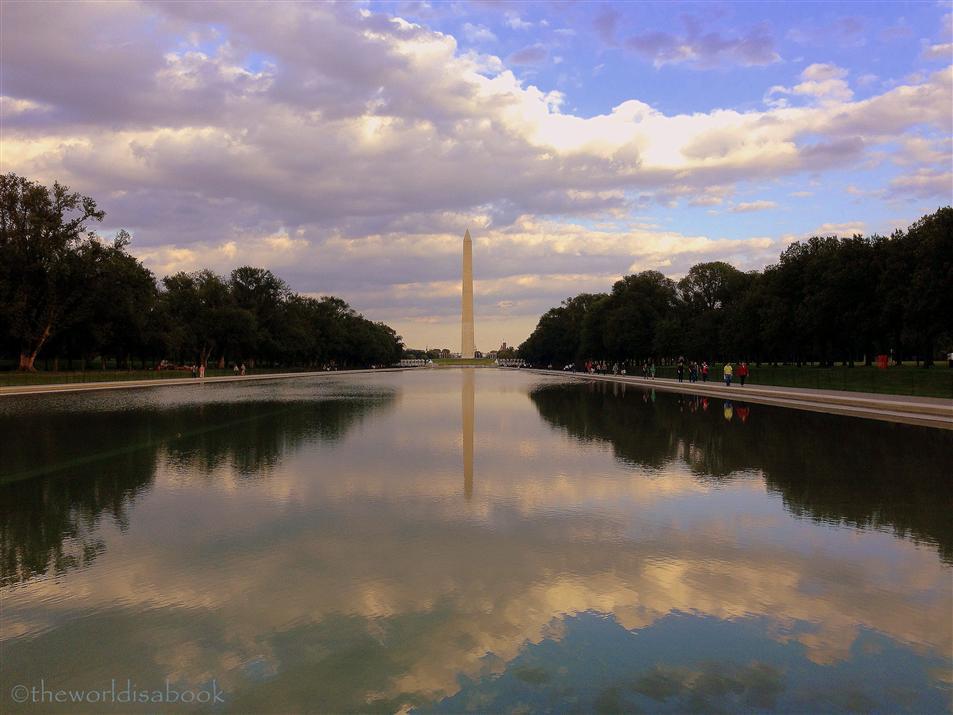 1. The White House
If there was only one attraction my kids could have seen during our visit, it would be the White House.  They've been fascinated with the President's residence for quite some time now.  The nation's most prominent home has been around for 200 years and has retained its glory and beauty.  Per their request, we saw the White House during the day and at night and its front and back views.  Most of us are interested in visiting residences of royalty and heads of state during our travels which is why castles, palaces and the White House are such popular attractions.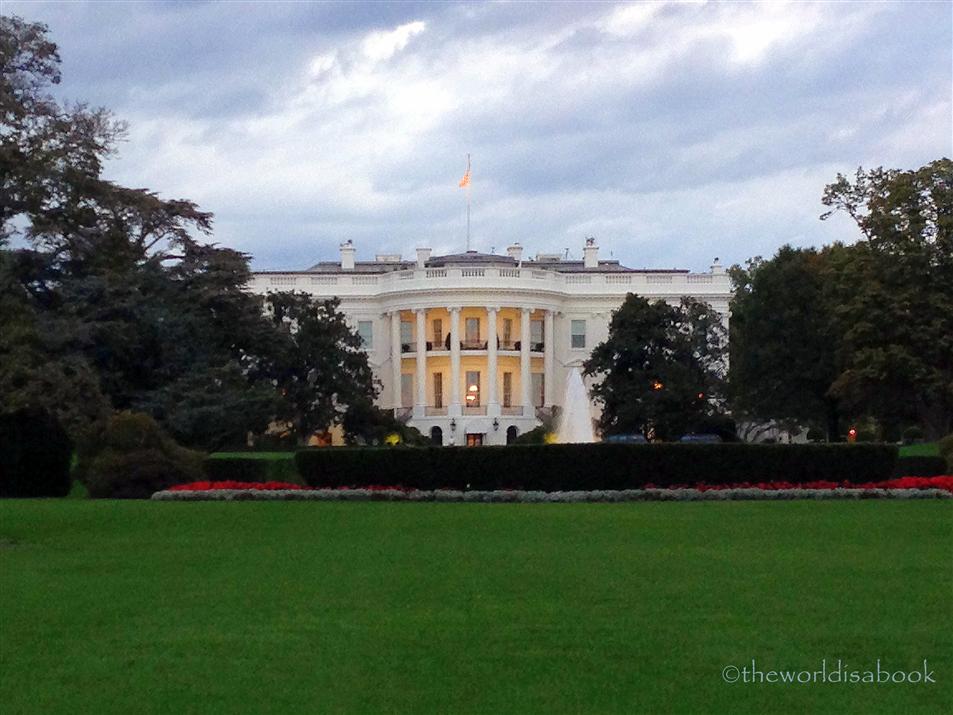 Viewing the White House from the outside is free but separated by large fences.  Free tours of the White House are available but must be requested with a Congress member up to six months in advance but no less than 21 days in advance.  Tours are available from Tuesday through Saturday usually from 7:30AM to 11 AM and as late as 1:00 PM on Saturdays.   Cameras and video recording devices are not allowed on tours.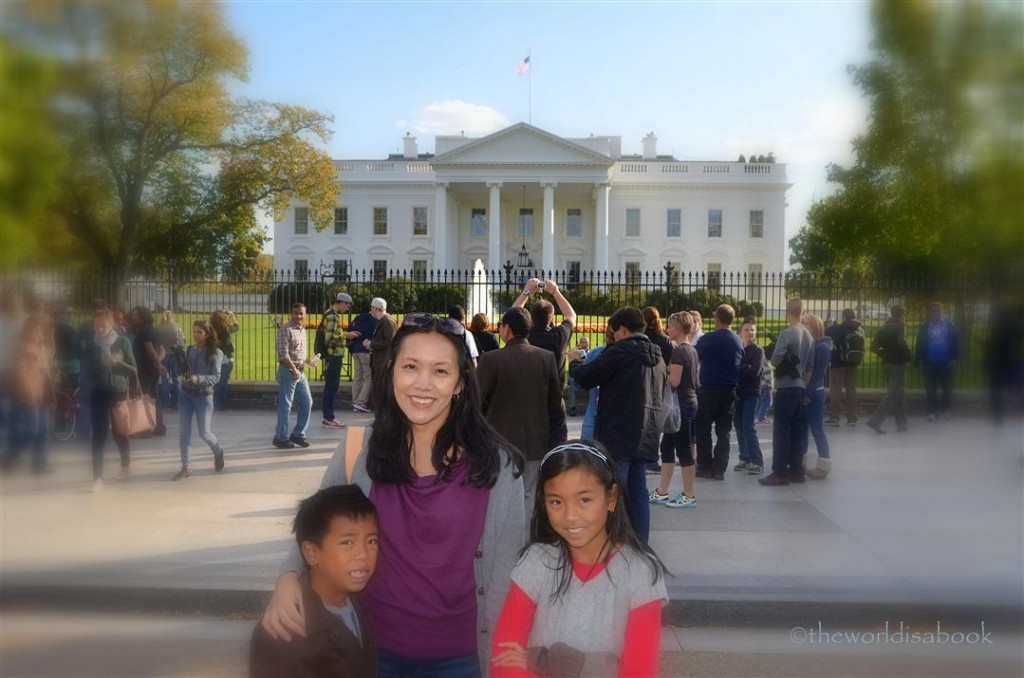 2.  Smithsonian National Zoological Park/National Zoo
While many zoos around the world now charge a bit for admission, it's wonderful to know that after over 100 years the National Zoo is still free.  The 163-acre zoo includes about 2,000 animals from more than 400 different species.  It features giant pandas, lemur island, cheetahs and an ape house.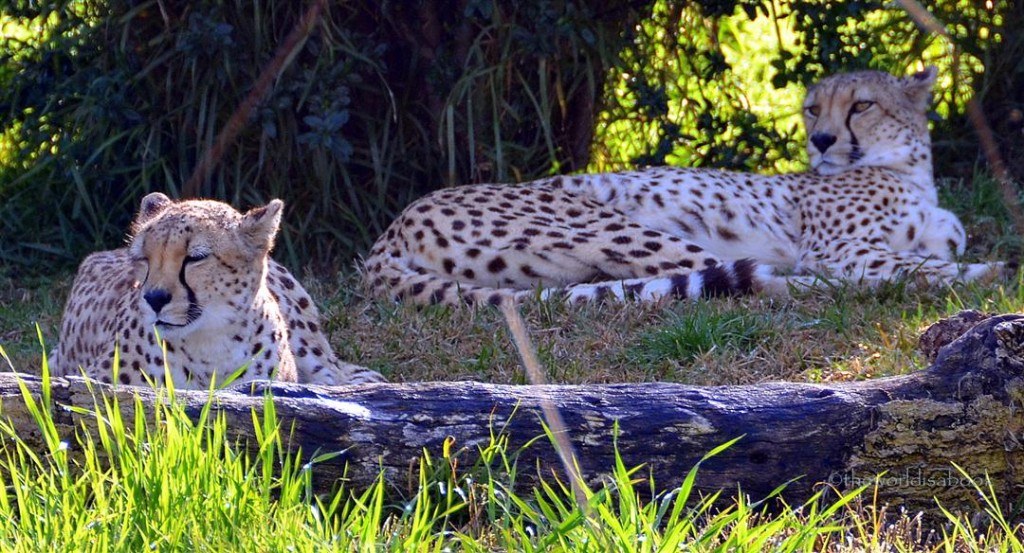 A popular area is Kids' Farm which contains several farm animals for kids to groom and pet and learn about animal caring. There's also a playground shaped like a 22-feet wide giant pizza for kids to crawl through olives or play hide and seek by a tomato.
Daily programs include educational talks, animal feeding demonstrations and meeting adorable creatures so check their schedules.  Before visiting, be sure to print and download activity sheets like scavenger hunts and zoo-per Bingo from the National Zoo website.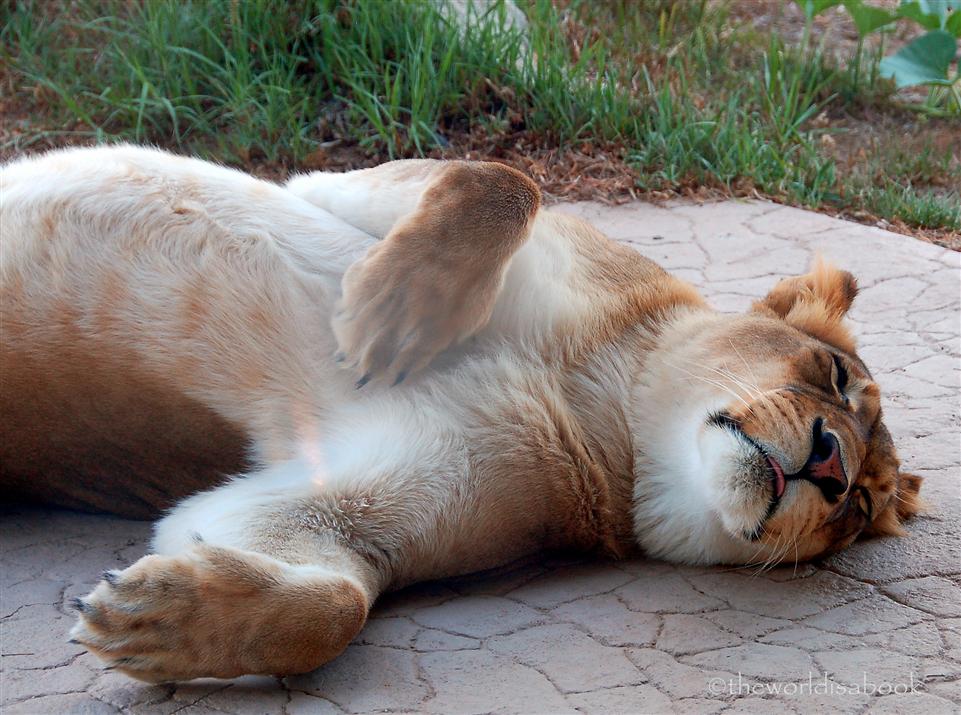 3. U.S. Bureau of Engraving and Printing
We got two very enthusiastic 'Yes!" when we asked our kids if they wanted to see how money was made.  There is no better place to learn about the US paper currency than the U.S. Bureau of Engraving located on 14th and C Streets.  The free 40 minute tour starts with an introductory video on the production process and history of the money.  The gallery tour showed how money is printed, cut and stacked including watching the quality control person inspect stacks of hundred dollar bills.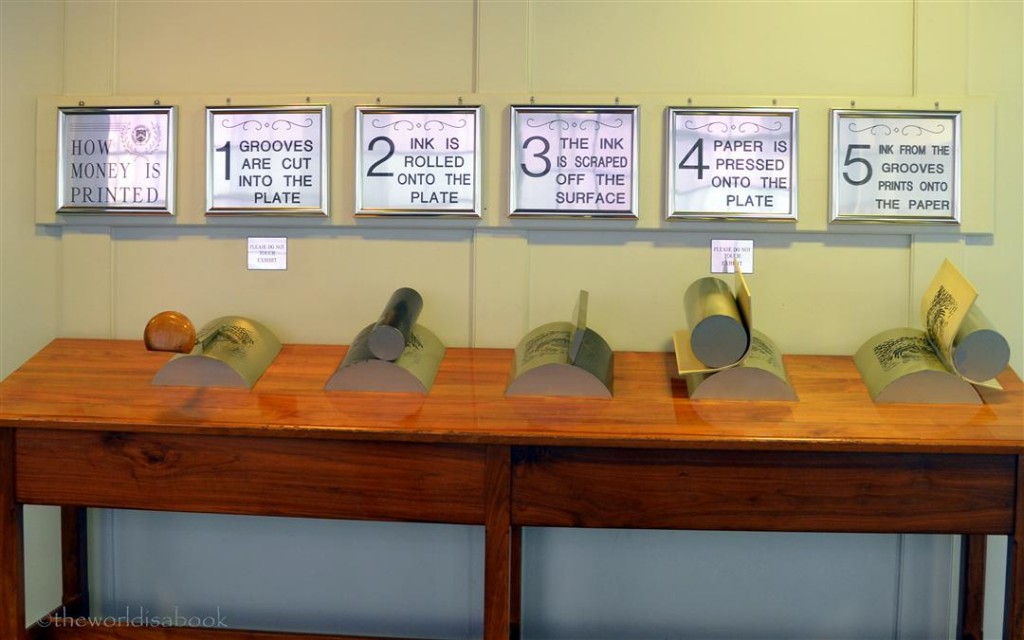 Tours are only available during weekdays.  They run every 15 minutes from 9:00 AM to 2:00 PM on non-peak season on a first come, first serve basis.  During peak season from late March to late August, tours run at 9:00 AM to 7:00 PM with required free tickets.  It was too bad that picture taking was not allowed during the tours.  The picture below is the closest one we'll ever get to a million dollars.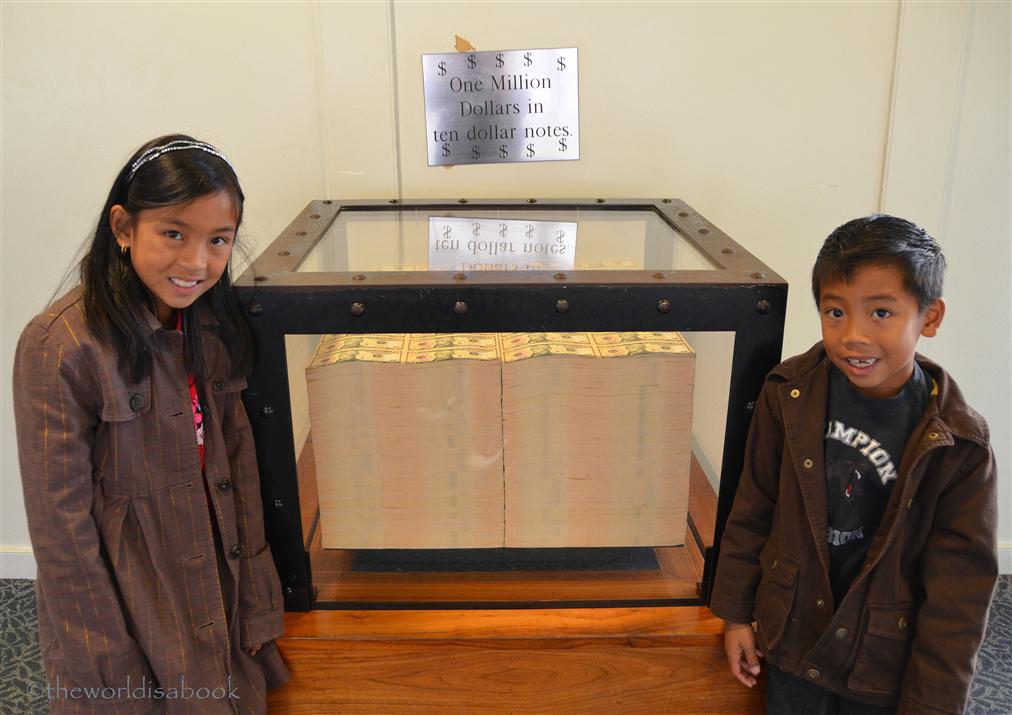 The visitor center and store had some great products made to look like the US currency and some interactive displays.  Different dollar denominations as well as how counterfeit money looks were displayed on the walls.  A big hit was the tube of shredded money for height measurement.  Haven't we all been curious on how tall we are in $100 notes and its dollar value?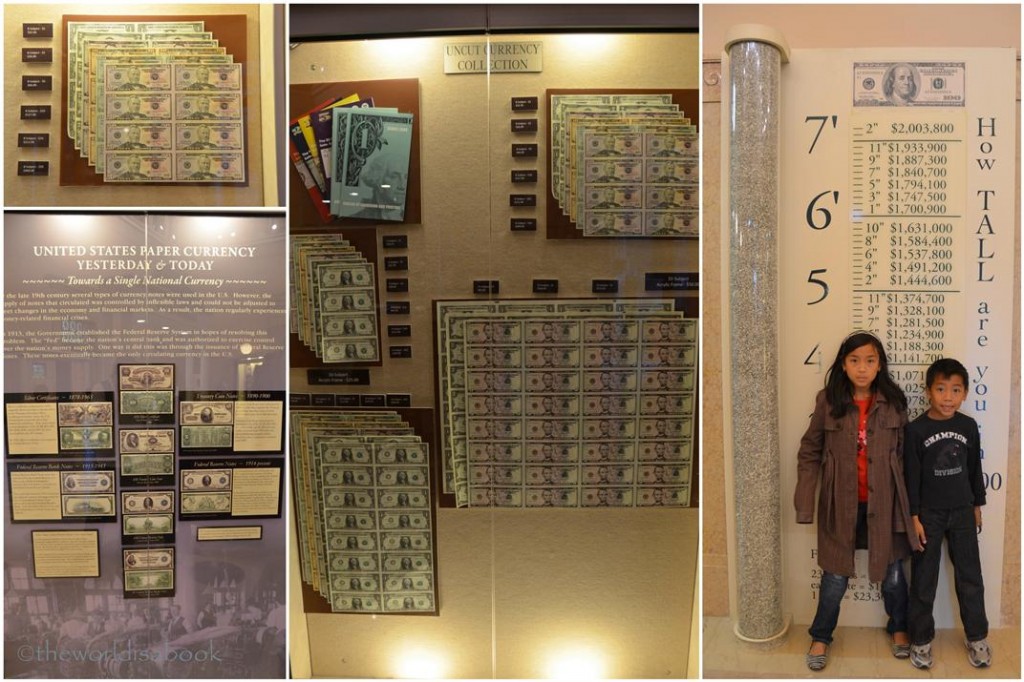 4.  Library of Congress
A library doesn't exactly sound like an appealing place to visit with the kids.  But, this isn't just any library, this is the world's largest with more than 151 million items including 34.5 million cataloged books spanning three buildings on Capitol Hill.  Considered one of the most beautiful buildings in the country, the Great Hall at the Thomas Jefferson Building has mosaics, paintings, marble columns and a stunning stained glass ceiling that almost looks like it's part of a European palace.
Free walking tours are available to learn the history, art and architecture of the buildings.  Family tours, led by docents, are also available for those with kids ages 6 to 14.  The Young Readers Center at the Jefferson Building is a special area to read books to kids, surf kid-friendly sites on Internet stations and attend story times and special programs.  Print an activity sheet to spot the hidden animals around the building during a visit.
5.  Smithsonian Institution National Air and Space Museum – Udvar-Hazy Center
This particular museum, located near Dulles Airport in a Virginia suburb, has become a family favorite for us.  The hangar space holds many of the larger aircraft that couldn't fit at the National Mall's Air & Space museum.

For anyone interested in aviation or space travel, the Udvar-Hazy Center museum features many exhibits, interactive displays and various aircraft from different periods.  Don't miss the stealth-looking SR-71 Blackbird, the Enola Gay and the Air France Concorde.  We loved how spacious and less crowded this hangar was compared to other museums.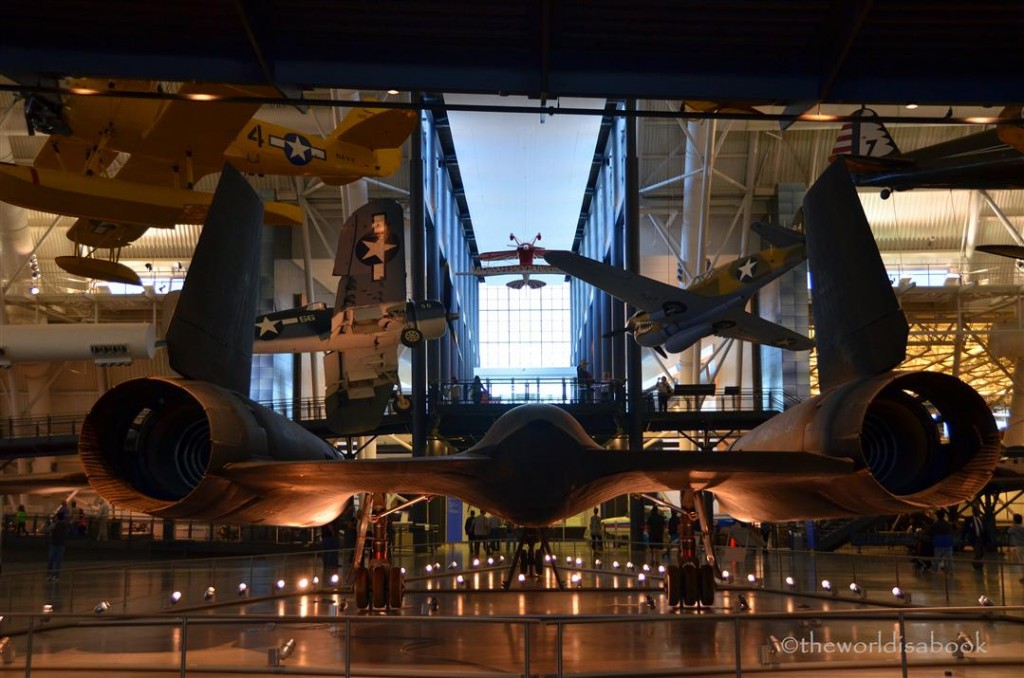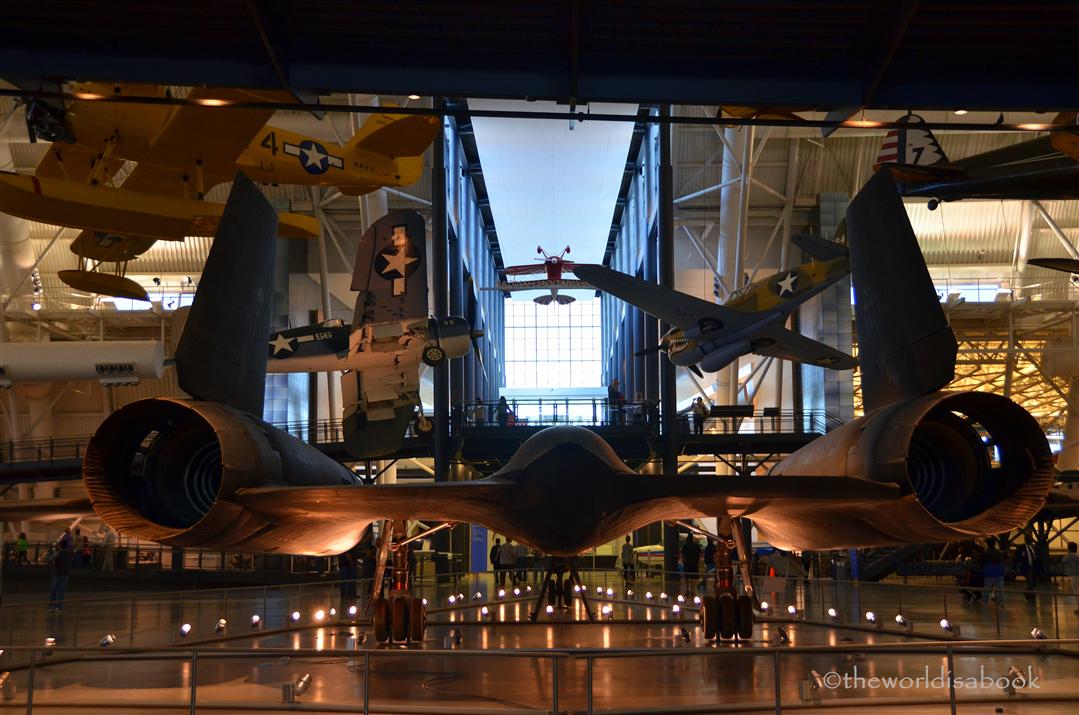 The museum's highlight is the Space Shuttle Discovery which served the longest of all the space shuttles for almost 30 years traveling almost 150 million miles (240 million km) and spent a total of 365 days in space.  Various space-related exhibits include satellites, rockets, capsules, astronaut food and spacesuits.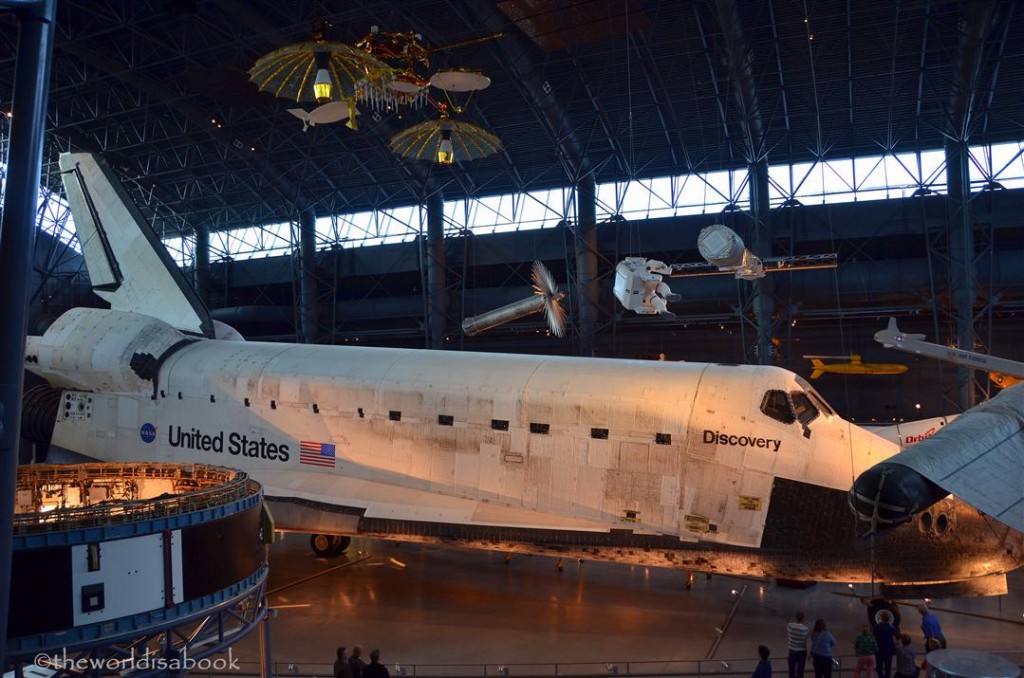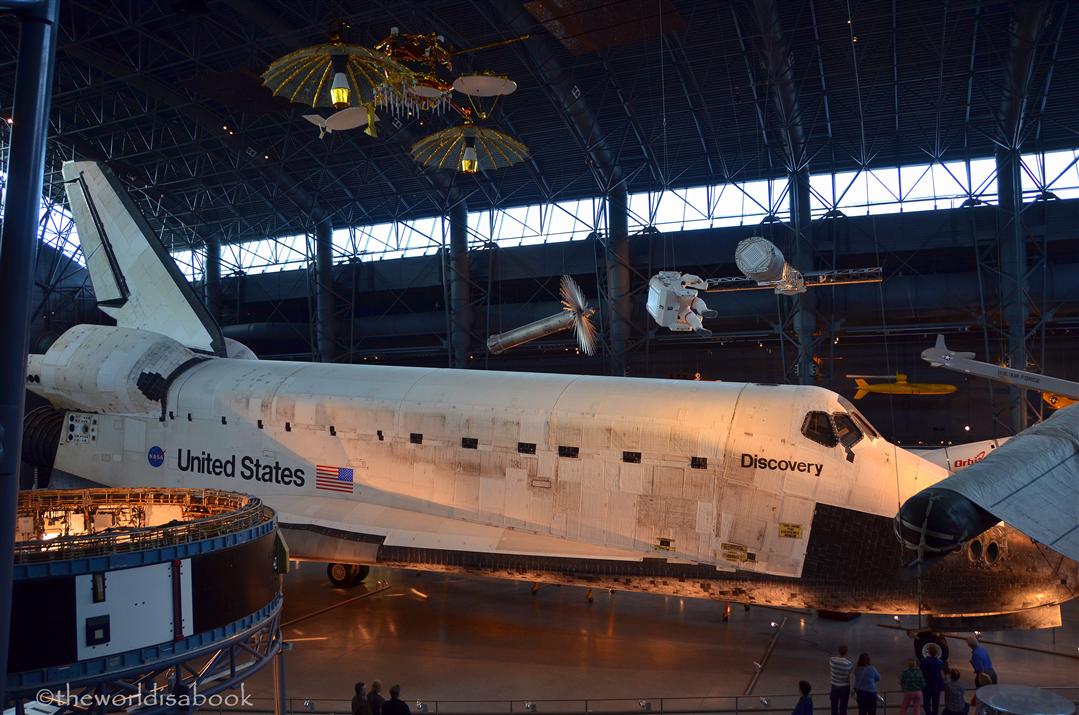 There's also a 164-ft Observation Tower that is open to watch planes taking off and landing at busy Dulles Airport.  Sign up for the free docent-led tours available daily at 10:30 AM and 1:00 PM and also get the kids an activity sheet at the welcome center desk.
 Bonus: Free Washington, DC Walking Tours
DC by Foot offers free, tip-based and informative walking tours of Washington, DC taking you from the National Mall to the outskirts of DC.  Special themed tours are available.  Visit the DC by Foot website for details and to make reservations.
*Have you visited any of these free Washington, DC attractions? Any other free attractions you'd like to add?
This is a part of a new series called Five Free Family Friday.  I hope this will grow into a collective guide of free family-friendly attractions of places all over the world.  If you'd like to contribute with the free attractions in your home city, I would love your guest posts.