This week's Disney Almost or Wordless Wednesday theme is February Calendar Shot. February is synonymous with Valentine's Day but also the very festive Mardi Gras which is next week. We were at Disneyland last weekend(again) and enjoyed the various entertainment for the New Orleans Bayou Bash including a Mardi Gras procession. Many beads were handed out much to my kids' delight.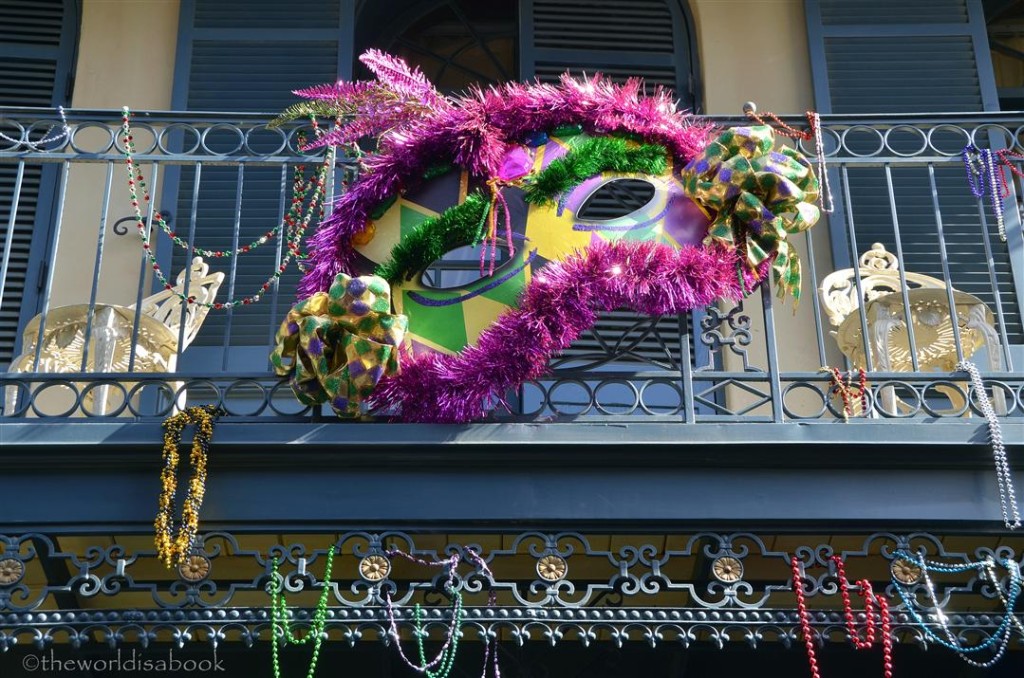 The New Orleans Square buildings and lampposts were decked out with Mardi Gras staples like masks, feathers and beads.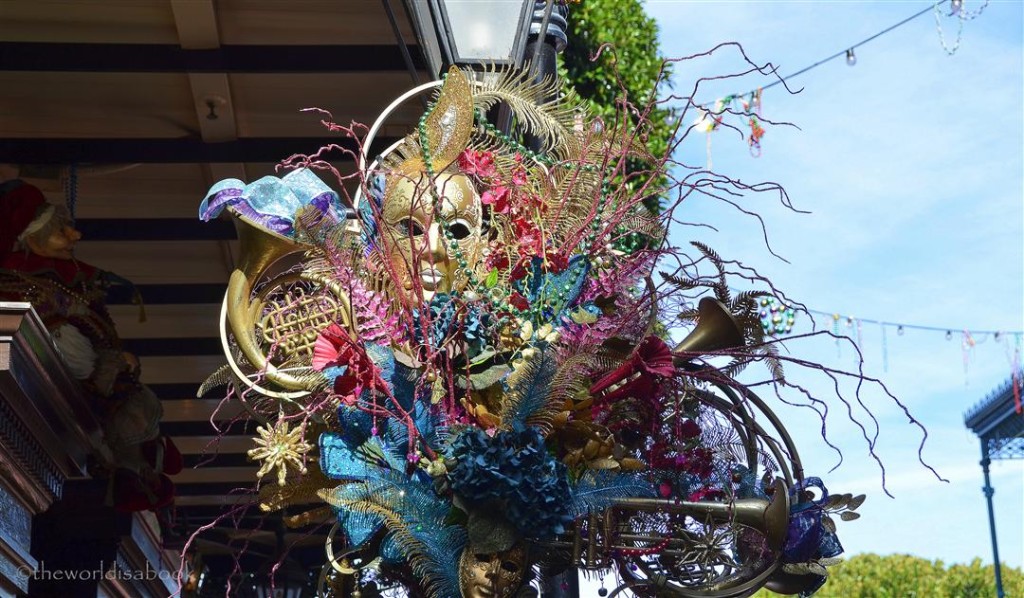 Scheduled performances including these dancers in colorful costumes were a hit.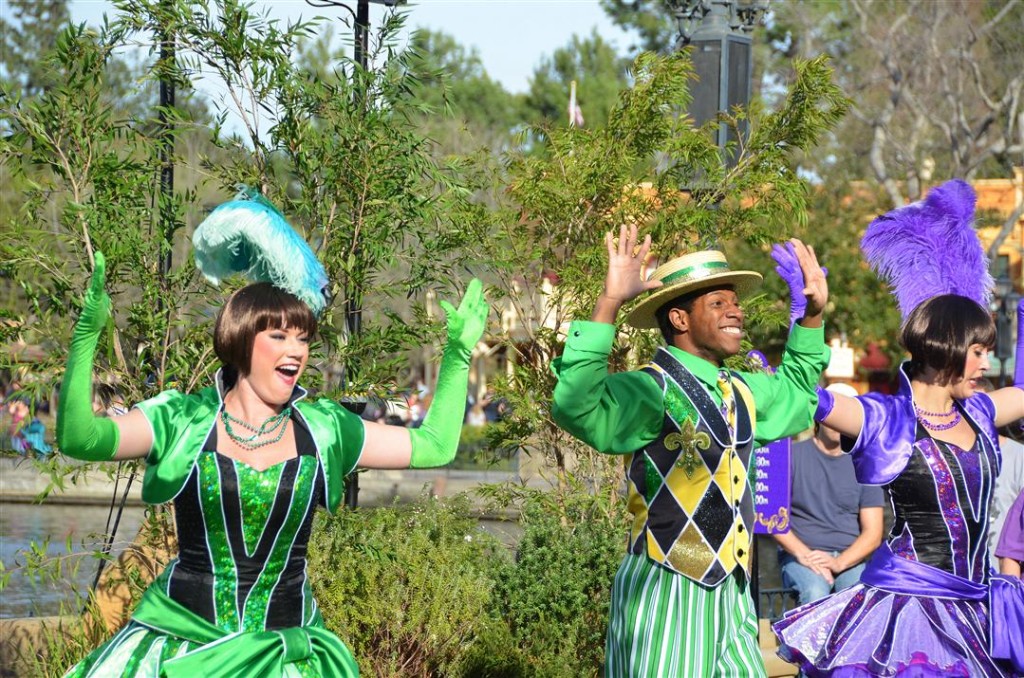 Of course, the main event was Princess Tiana's Mardi Gras Celebration. She was joined by Louis and Naveen on a stage with the Rivers of America and Sailing Ship Columbia in the background.
A big Thank You to Deb for hosting. Please check the button below for more Disney posts and pictures.