5 Free Things to do in Juneau Alaska with Kids
We've visited Alaska's state capital, Juneau, twice during a cruise ship stop and have always been impressed with its pristine beauty. Many visitors book shore excursions that range from zip lining, whale watching, helicopter rides over ice fields, glacier walking or a ride up the Mt. Roberts Tram. Most of these can get quite expensive. But, it's also possible to enjoy the city with these free things to do in Juneau with kids.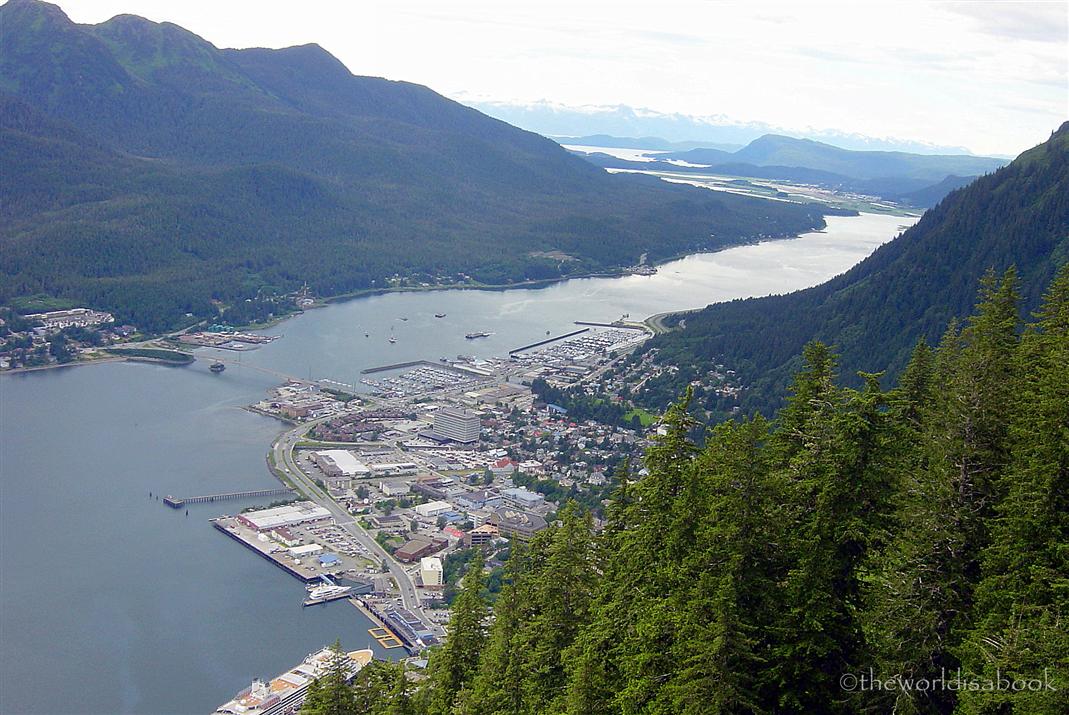 Juneau is only accessible by boat or plane. Rental cars are available and these sights can be explored on your own. There are no roads that lead to Juneau so it's hard to get lost. During our last visit, one of my friends who moved to Juneau picked us up at the port and showed us around her hometown and these are some of our favorite free attractions.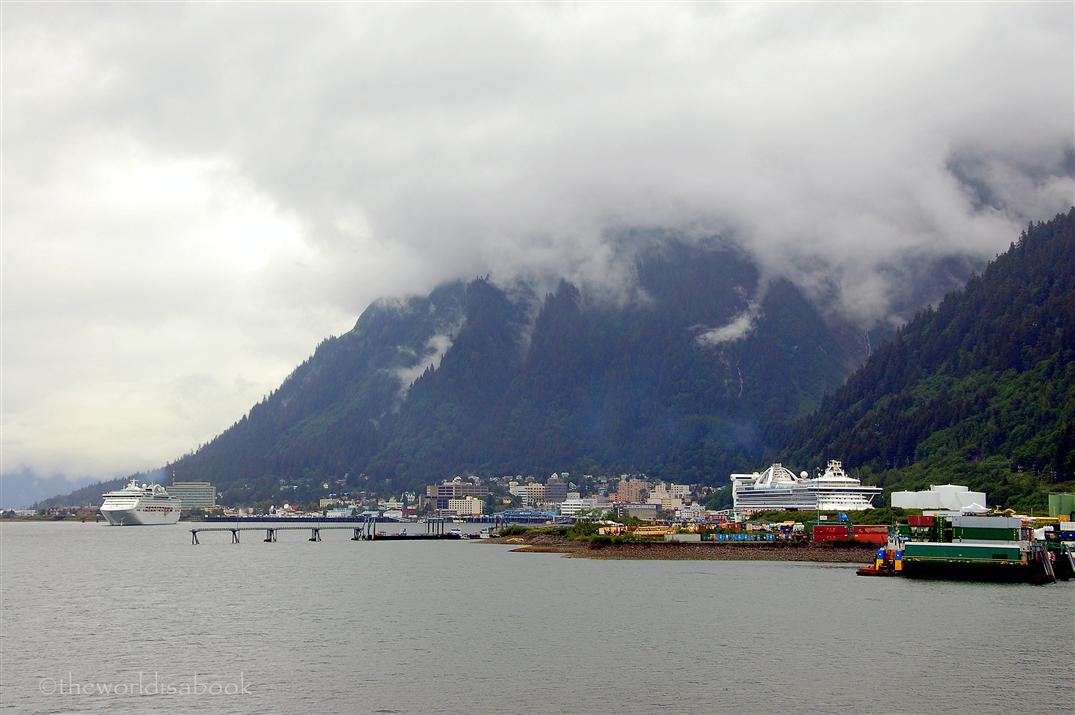 1.  Mendenhall Glacier Recreation Area
Juneau's most popular attraction is the drive-in Mendenhall Glacier. This was the first glacier we ever saw and seeing it again 7 years later was still awe-inspiring. Located 13 miles north of the city, it's easily accessible with plenty of parking. Mendenhall is part of an icefield but its face is 100 feet tall and is 1.5 miles wide.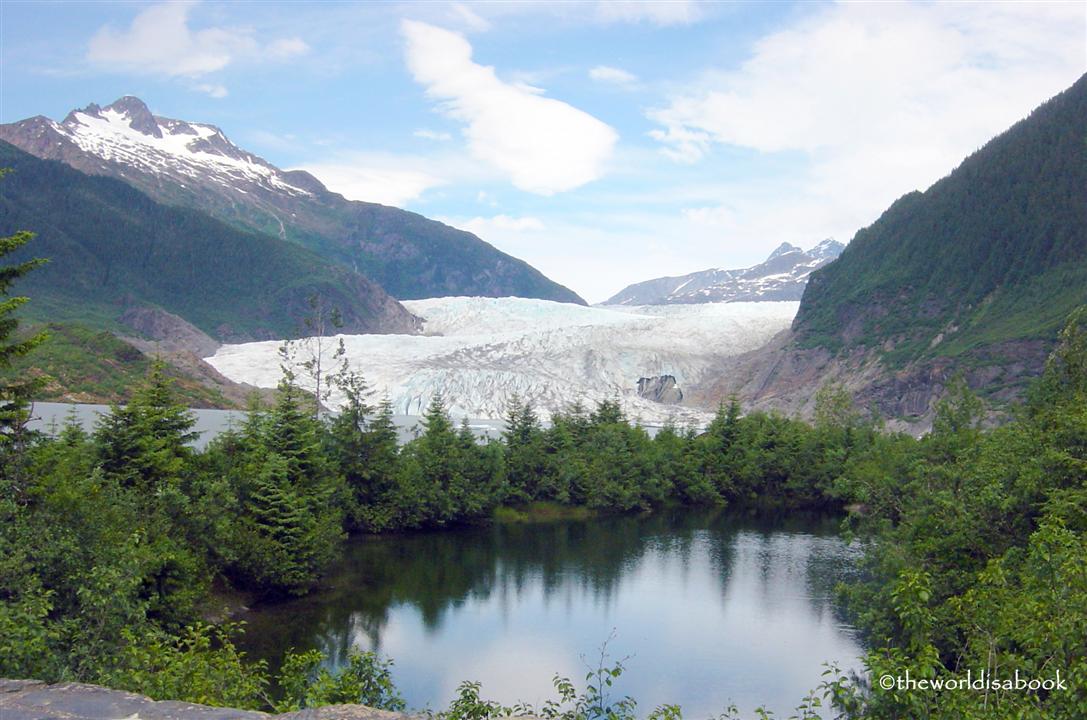 If there was one place we would have loved to spend a few days in Juneau, this would be it. There were several hiking trails that ranged from a .3 mile Photo Point Trail which was perfect for kids to a 3.5 mile nature trail loop towards the glacier. We would have loved to kayak on Mendenhall Lake and have close-up views of the glacier, icebergs, waterfalls and the forests while surrounded by the mountains.
There's also a wonderful visitor's center overlooking the glacier. It has a minimal fee to enter ($3) but worth it for exhibits and ranger lectures on glaciers. My kids enjoyed seeing this glacier and is one of their favorite memories of Alaska. Who knows? You may even see black bears here.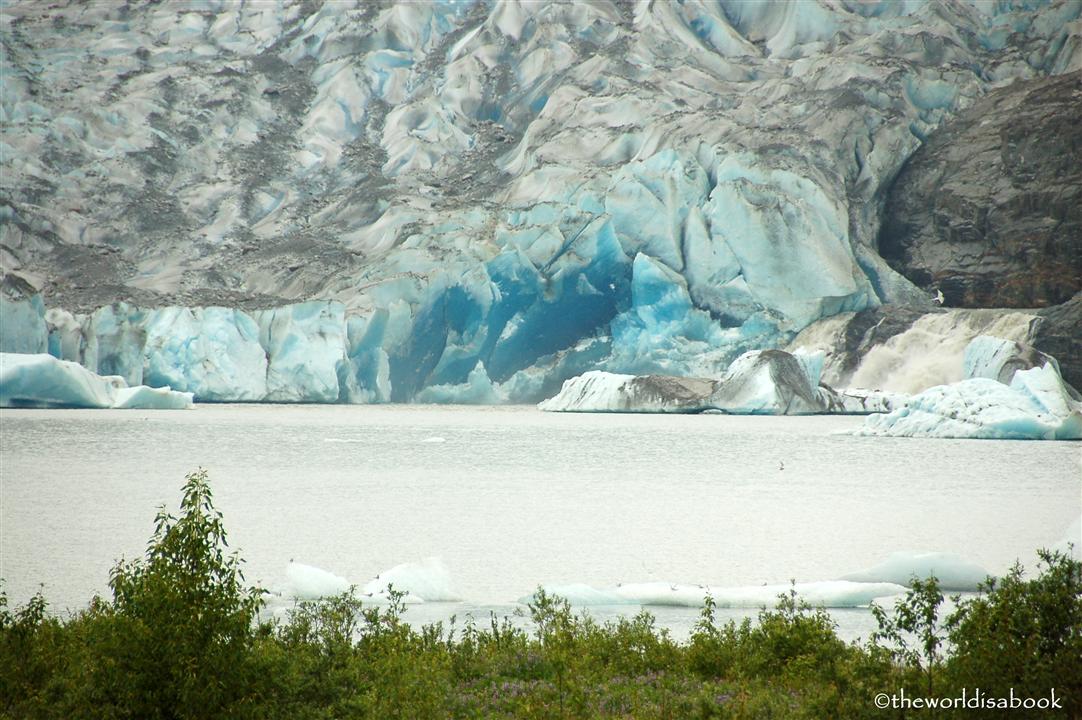 2. Shrine of St. Therese
Located about 20-30 minutes from the downtown area, the Shrine of St. Therese is one of the most peaceful and beautiful places we visited in Alaska. It's no wonder this area is continually used for retreats and spiritual refuge with lodges and trails for self-reflections. It is surrounded with scenic views of the water and beyond.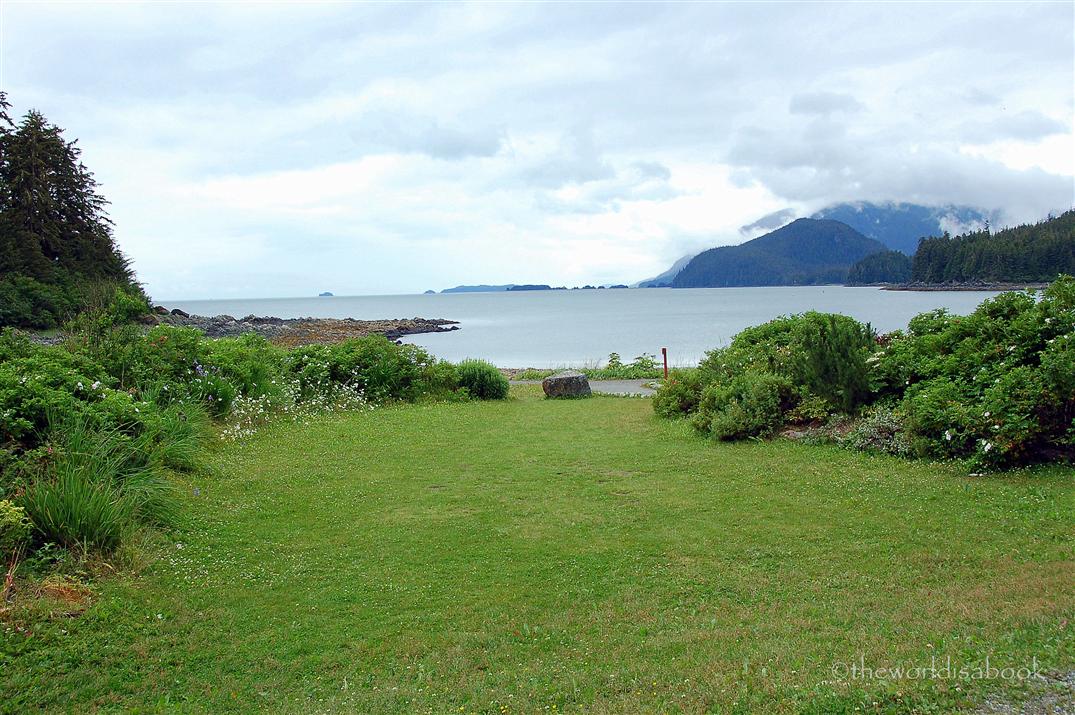 Don't miss the stone chapel among moss covered rocks and the trees that looks like it belongs in a fairy tale forest. The inside is fairly sparse and simple contributing to the overall ambience of the shrine. Keep walking towards the back where there are rocks looking out into the water and you may be rewarded with some wildlife sighting. It was a treat for all of us to see some salmon jump out from the water here.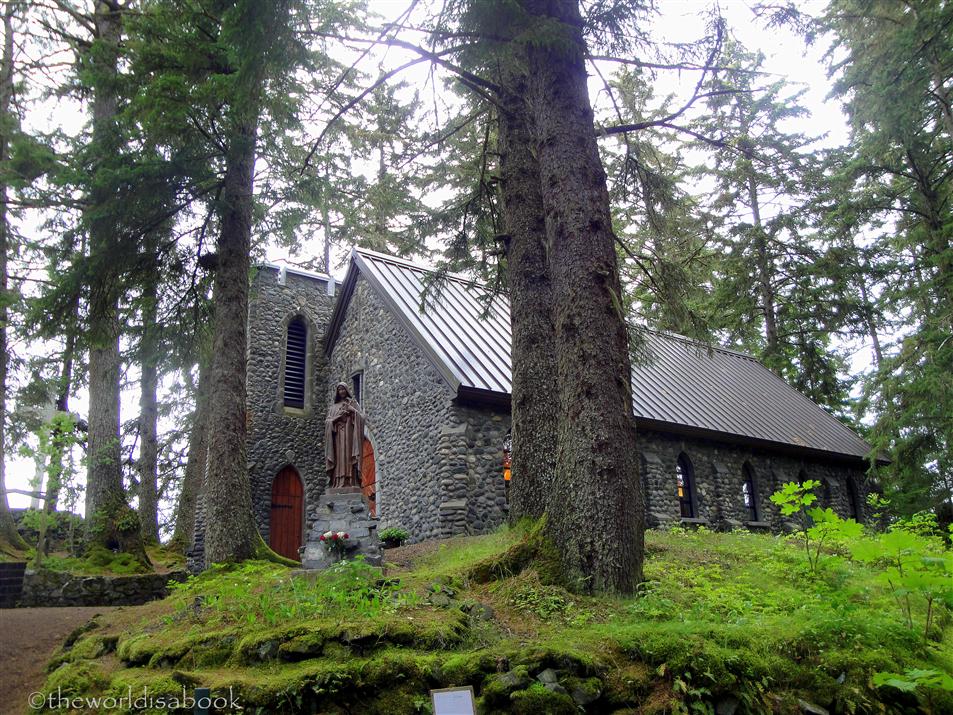 There were plenty of green spaces for kids to run around with trails to explore. But, my kids enjoyed the Merciful Love Labyrinth the most. This was a concentric ring that my kids treated as a maze. The labyrinth is made up of stones from the nearby beach built lovingly by volunteers.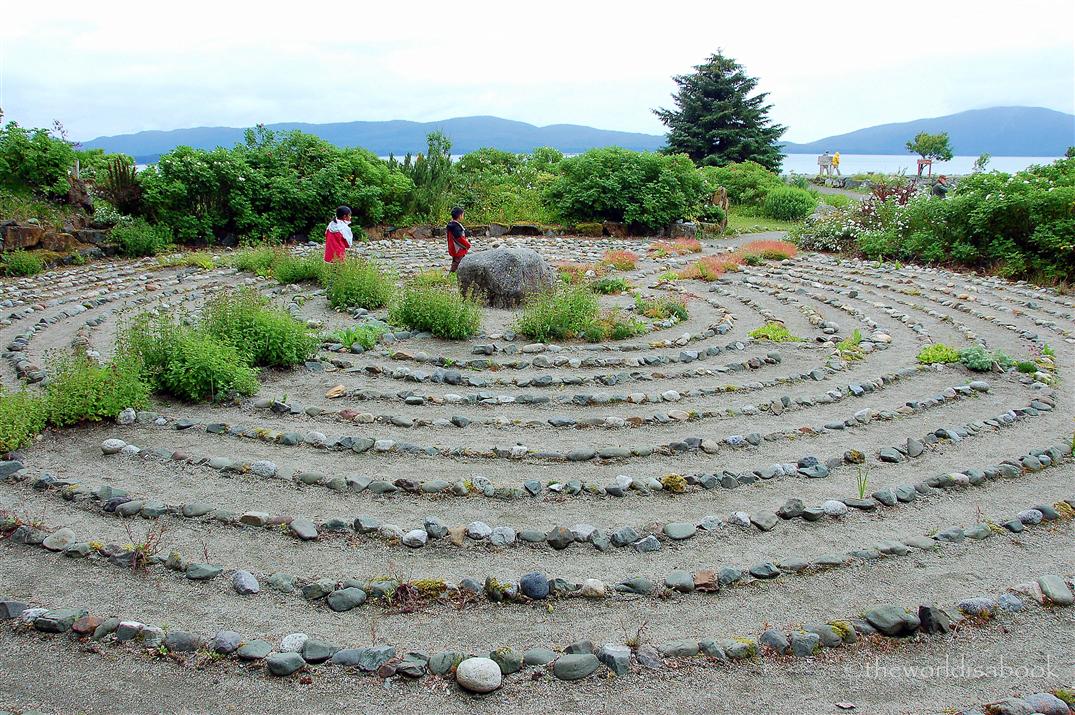 3. Hiking Trails
Juneau is blessed with 250 miles of hiking trails for all skill levels. Unfortunately, we didn't have enough time to go on these hikes other than the short one by the glacier. The fresh mountain air and beautiful scenery provide perfect backdrops for these hikes.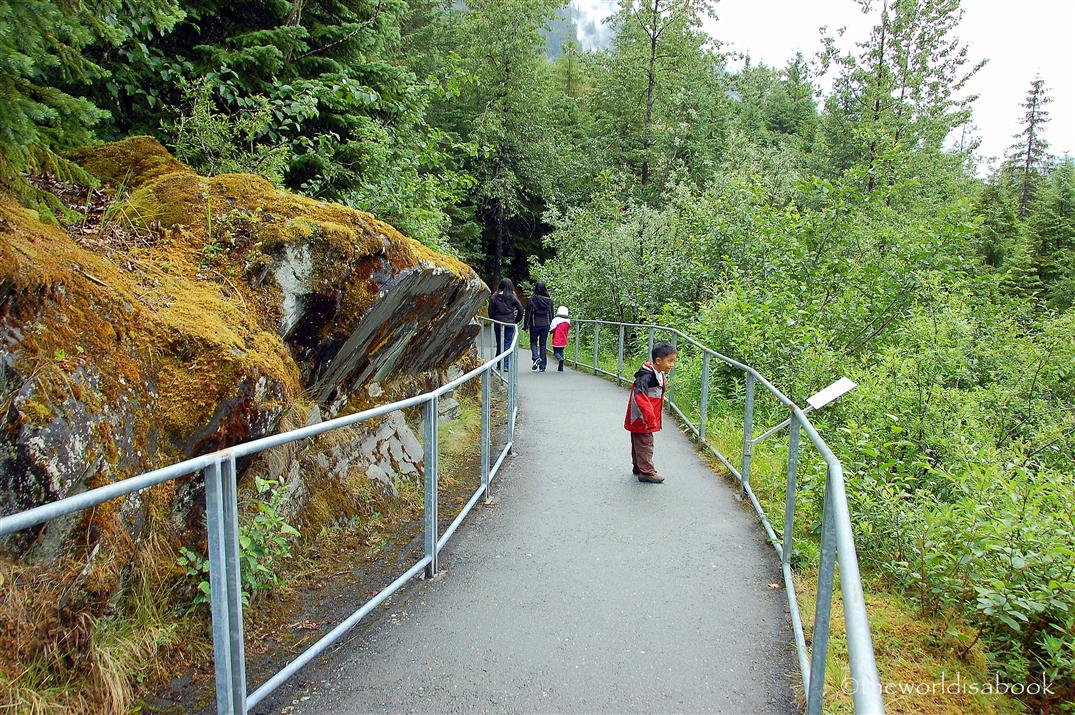 My friend drove us to a couple of her favorite hikes during the summer months.  One was Auke Lake Trail by the University of Alaska Southeast campus. With lake views and a trail among the woods, this is a prime wildlife spotting area for birds, fish and otters. For maps and information on the popular and historic Perseverance Trail, please visit their website. This guide on Juneau's Alaska Trails is also a great resource.
4. Sandy Beach in Douglas Island
We were surprised to find out that Juneau had a couple of beaches frequented by the locals. We visited Sandy Beach on Douglas Island. The beach was well-equipped with fire pits and picnic pavilions.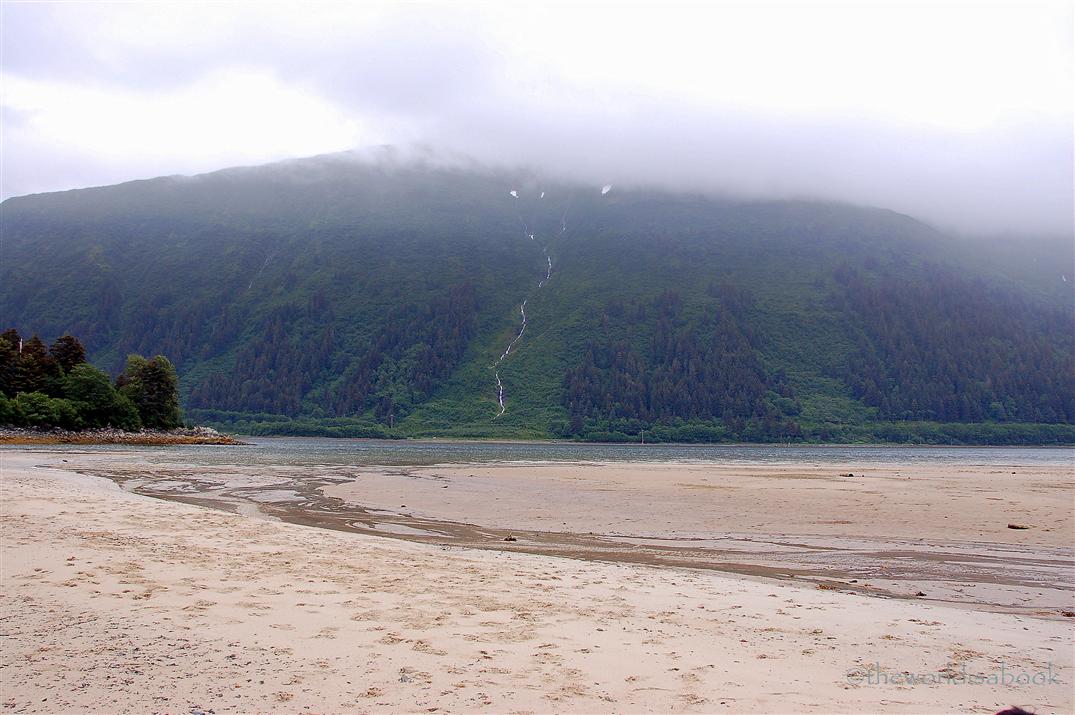 It was a great place to see the cruise ships pass by.  While we were here, we spotted a few bald eagles flying to their nests high above the trees.  It was a bit cloudy during our visit there but on a bright sunny day, I can see why this would be a popular area for families to enjoy, swim, have picnics or explore tide pools.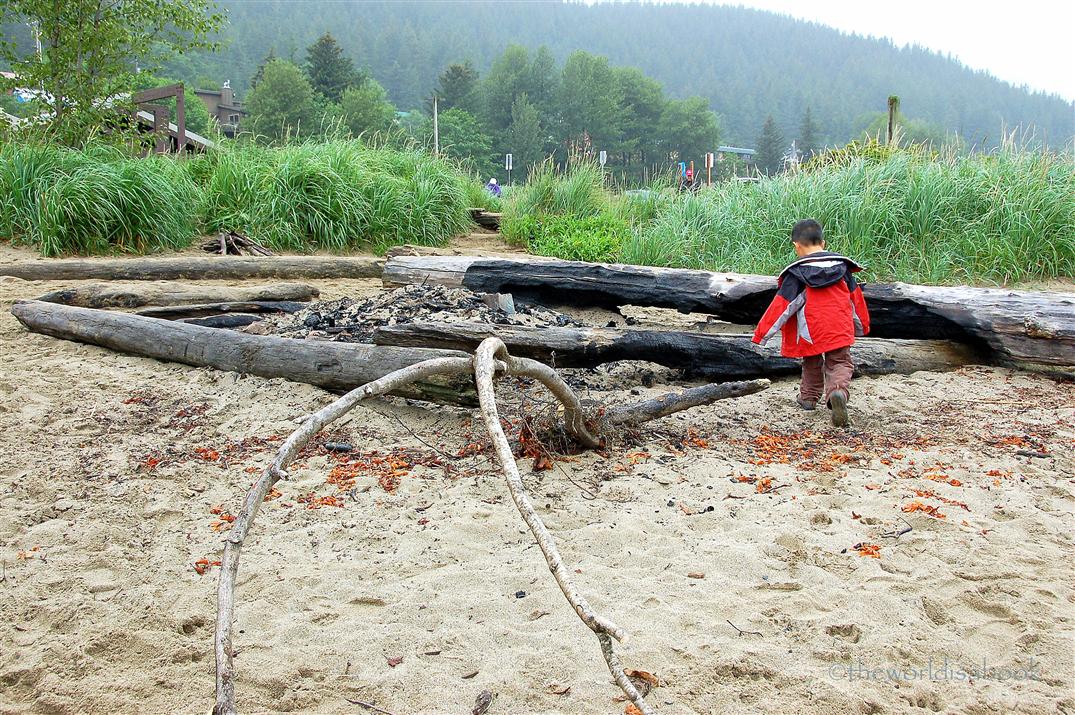 5. Downtown Walking Tour
Most of the tourists descend in the small downtown area. Go past the many jewelry stores and souvenir shops catering to the tourists and you'll see a town with a rich history from its gold mining years to its Tlingin Indian origins. Get a walking tour map from the visitor's bureau or use this downtown Juneau street tour map.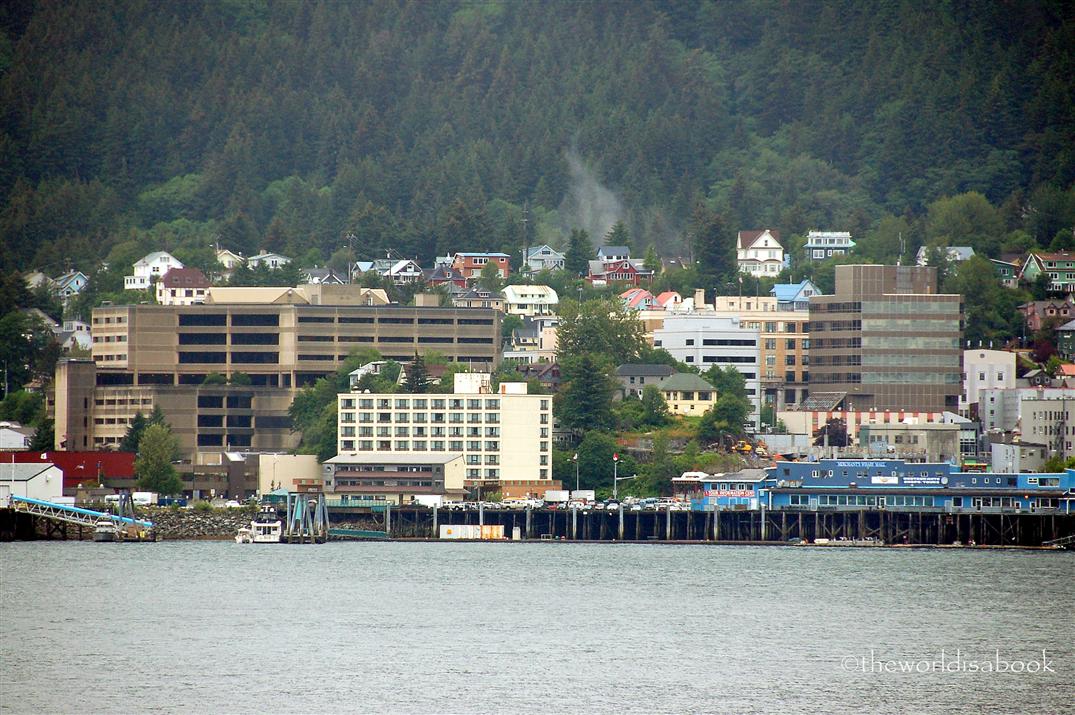 Sights include the beautiful St. Nicholas Russian Orthodox Church (one of the 500 most notable US buildings), the State Capitol which offers free tours during the summer and the Governor's House with a totem pole about the mosquito's origins outside its doors.
Juneau had 30 saloons in 1914 and one of the most frequented was Red Dog Saloon. While this party atmosphere may not be the best place for kids, the saloon actually has stuffed wildlife on the wall and Alaska memorabilia which could be interesting for some older kids. Of course, my kids were more entertained by the many large animal plushes and wood carvings outside many of the stores.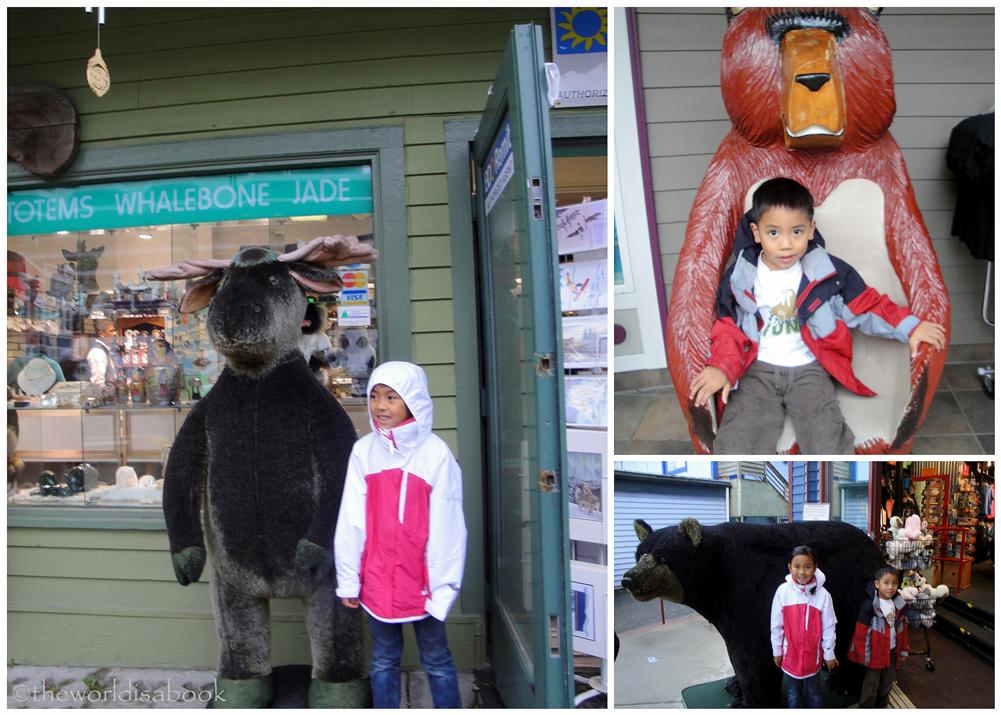 *Have you been to Juneau? What other free attractions would you like to add?
Related Posts:
This is a part of a series called Five Free Family Friday.  I hope this will grow into a collective guide of free family-friendly attractions of places all over the world.  If you'd like to contribute with the free attractions in your home city, I would love your guest posts.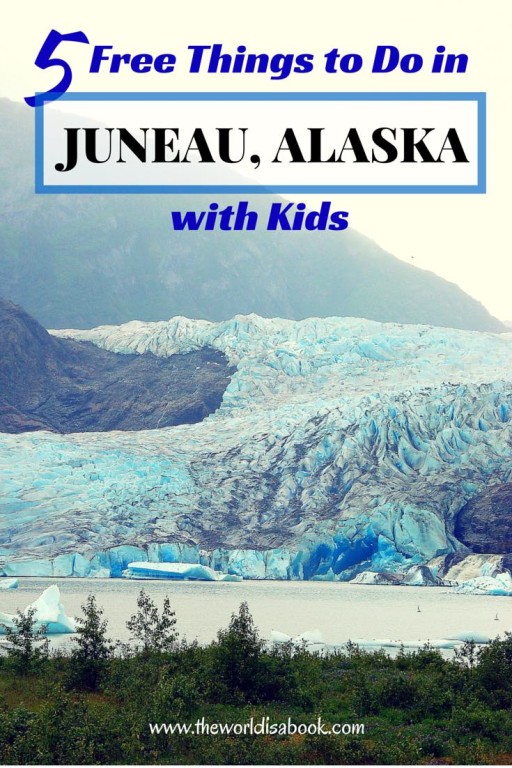 Check out these related posts: