5 Free Things to do in Seattle with Babies and Toddlers
A few weeks ago, five fun and free things to do in Seattle was featured here courtesy of Terumi from Emerald City Kids.  It is my pleasure once again to showcase Seattle in this series thanks to Keryn Means of Walking On Travels. It has been such a joy virtually meeting so many awesome moms around the world and Keryn is one of them who constantly amazes me with her sense of adventure and wanderlust as she travels the world with a baby and toddler in tow. Thanks for this great post, Keryn!
Nothing is better than outdoor spaces, nature, and a bit of art and culture thrown into your day. Fun comes in unexpected places; Seattle has plenty to offer families with young children, and some of the best stuff is free.
1. Cherry Blossoms on the Quad at the University of Washington
Nothing makes me happier than that first sign of spring in the city. Locals keep an eye on the UW Facebook page waiting to pick the perfect UW Cherry Blossom moment to pack a picnic, grab the kids, and find the perfect spot under the trees in the University of Washington's quad.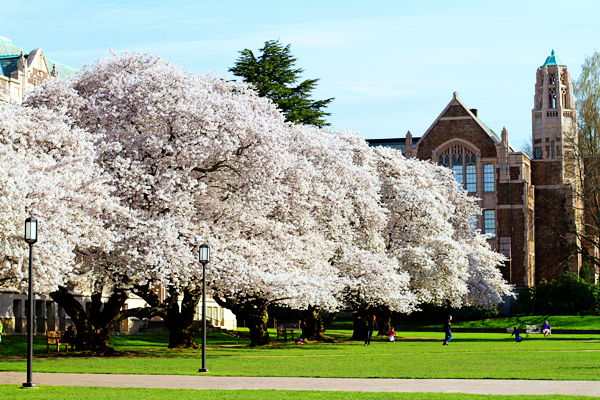 Weekdays are the best time to visit to avoid the crowds, but you will have to contend with students as they rush to and from classes. There are plenty of spots to set up camp and let your kids run. It is also the perfect place to get those yearly family photos taken with a natural backdrop that only last about 2 weeks.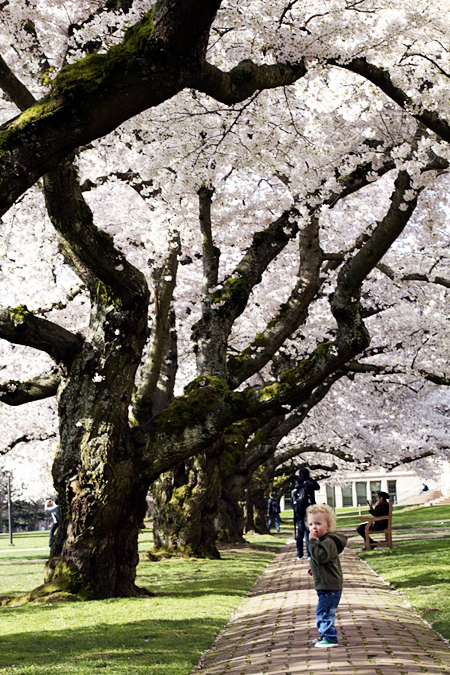 2. First Thursday
Some cities have "pay what you like nights," while others have First Friday. Here in Seattle we celebrate art around the city with First Thursday. Many of the art museums, including the Seattle Art Museum, are free to the public. Art galleries around Pioneer Square throw open their doors for their latest exhibits, many providing refreshments and a chance to meet the artist in person. This is the perfect time to visit a museum and dive into local arts with your kids without worrying about getting your monies worth out of the experience. If your kids meltdown, get bored, or you all lose interest you can simply move on.
3. Volunteer Park Conservatory
Seattle can be a tad gray and rainy in the winter months. I'm sure you have heard the rumors. Finding a spot to warm up and remember that spring is just around the corner can be hard unless you know where to look. Tucked inside Volunteer Park near the Asian Art Museum is the Volunteer Park Conservatory. This free to the public green house is warm year round and provides a cozy spot to sniff a few blooms, prick your finger on a cactus, and remind yourself that Seattle holds a bit of natural beauty year round.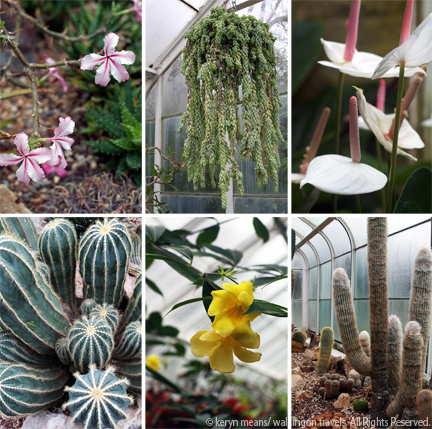 4. DragonFest in the International District
Summer brings all kinds of festivals to the Puget Sound region. If you are looking to expose your kids to the wonders of Asian food, along with music, costumes, and crafts then DragonFest should not be missed.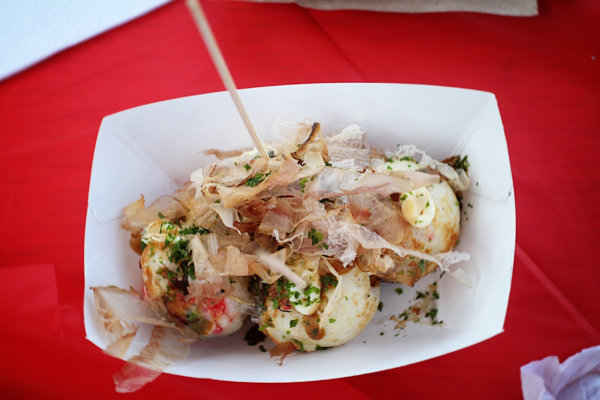 Grab a map and wander the streets of the I.D. popping into restaurants offering up cheap tasting menus filled with dumplings, fresh fish, and sweets. Eat as you walk to the main stage for performances by local singers, and dance troupes. You may even be invited to join in the fun and learn a few dance moves.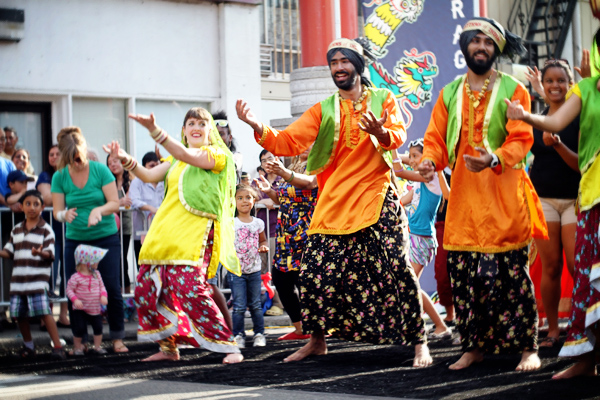 5. Kubota Garden
Winding pathways through this Japanese-inspired garden make it a huge hit for exploring with the toddler crowd. You will find waterfalls around secret corners, red bridges, stone bridges, and Japanese maples bursting with color spring through fall.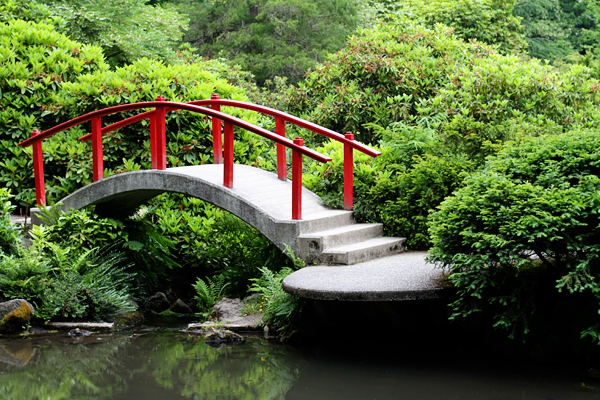 We love to pack a picnic, climb up to the top of the hill with a rushing river passing through and just listen to Mother Nature's song. The best part about Kubota garden is that it is free and it is located just on the south side of the city; our very own urban oasis to escape from the rush of the city.
Keryn Means is the founder of Walking on Travels, a site that gives hope to today's modern parent who doesn't want to stop their lives; they simply bring their kids along for the ride. You can find Keryn dragging her 2 boys around Seattle most days and traveling across the globe several times a year. Follow along on their adventures on Google+, Facebook and Twitter.
*Do you have other free Seattle attractions you would like to add?
This is a part of a series called Five Free Family Friday.  I hope this will grow into a collective guide of free family-friendly attractions of places all over the world.  If you'd like to contribute with the free attractions in your home city, I would love your guest posts so please email me.