The Smithsonian National Museum of Natural History
The Smithsonian Institution has 19 varied museums in Washington, DC. But, the National Museum of Natural History (NMNH) was someplace we could have spent days aimlessly wandering around. According to the museum's site, it is "dedicated to inspiring curiosity, discovery, and learning about the natural world". It opened in 1910 and has been considered one of the best and largest museums in the world.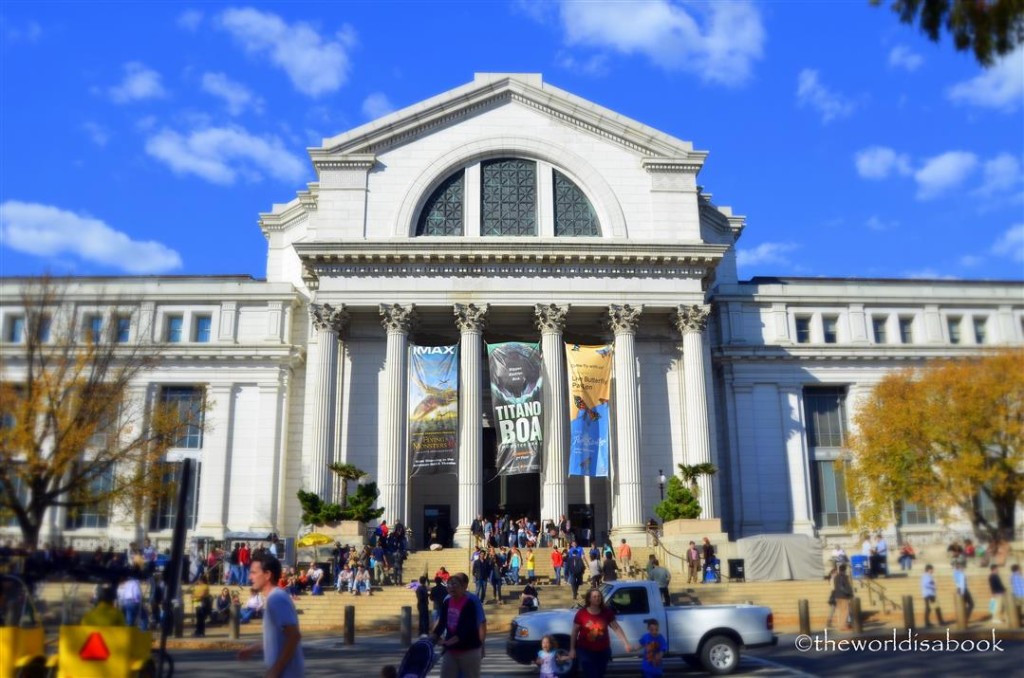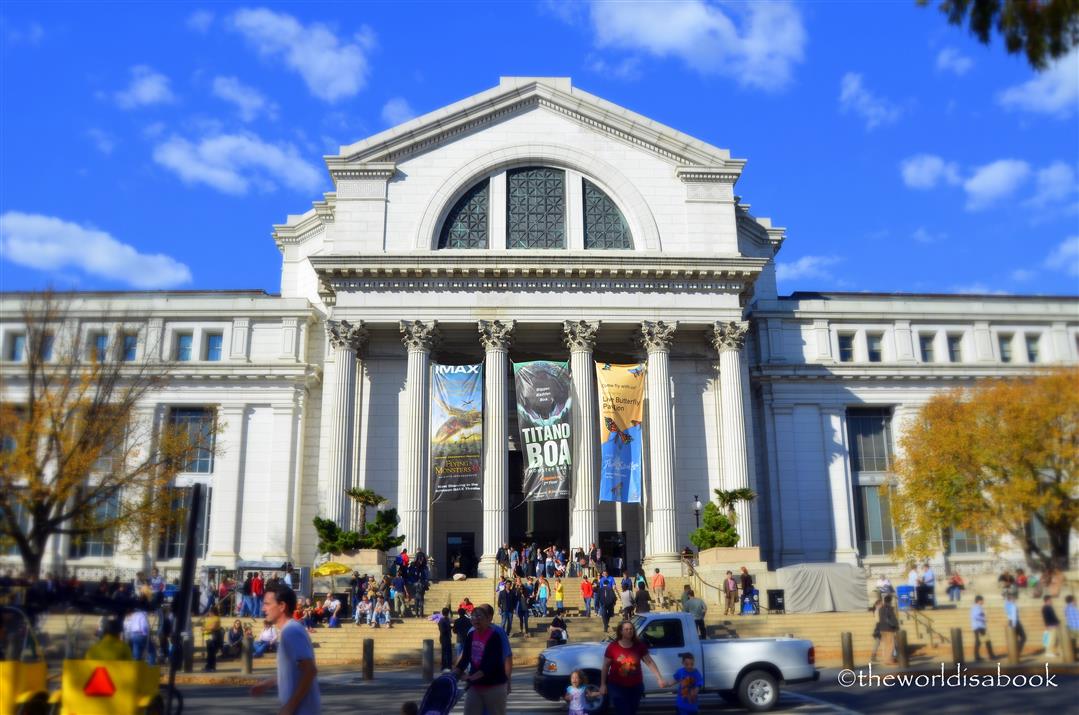 The museum's space is equal to the size of 18 American football fields. It has an astounding 126 million items in its collection which include specimens, photographs, fossils and artifacts. We spent a few hours here on a Sunday afternoon and only managed to visit a few areas. There were so many things to explore in the natural and cultural world under this impressive architecture.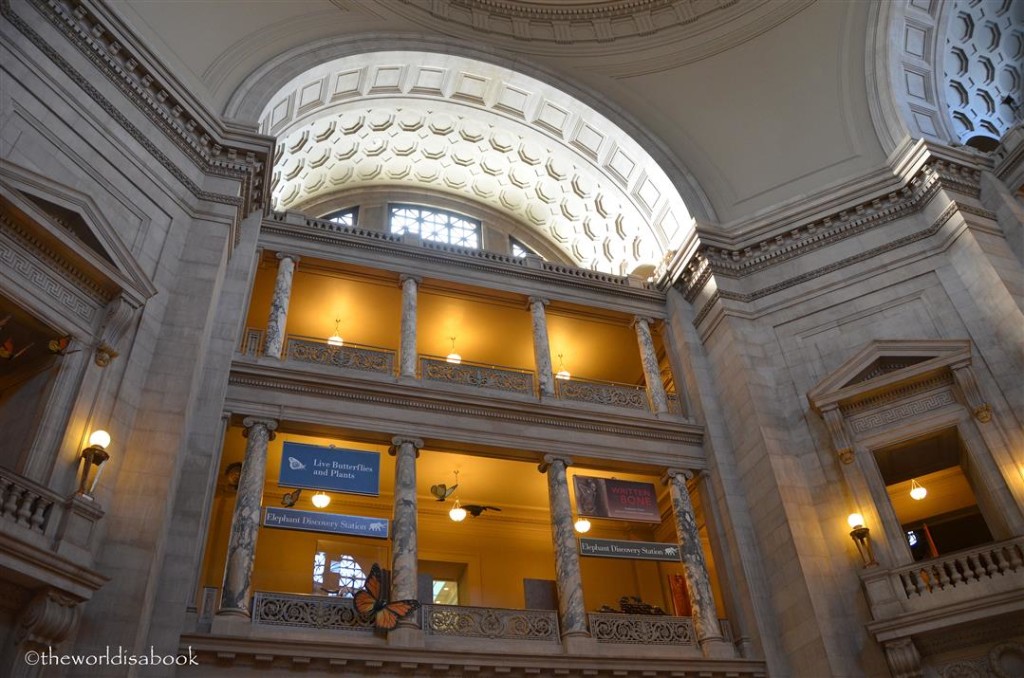 The giant stuffed elephant in the rotunda was an impressive sight. It was also a popular place for pictures and a wonderful welcome mascot.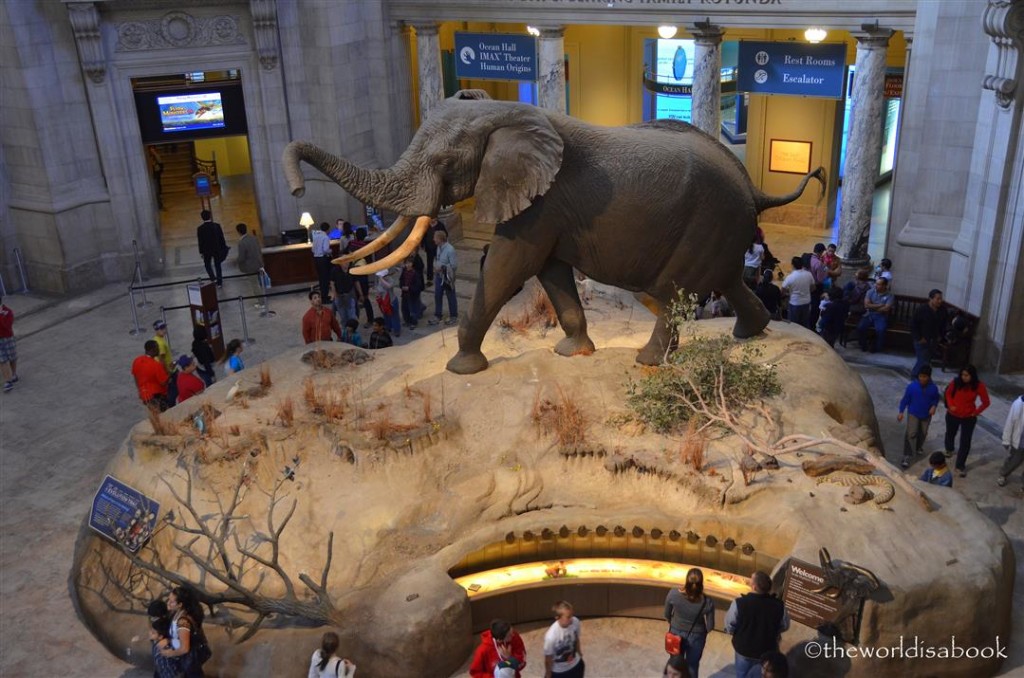 Being a big dinosaur buff, our seven-year-old son practically ran to the fossils and dinosaur exhibit. This area didn't disappoint with many reconstructed dinosaur bones. Dinosaurs of every shape and size were looking down at us which left my son in awe and speechless. There were so many different types of dinosaurs here and enough dinosaur information to last a lifetime.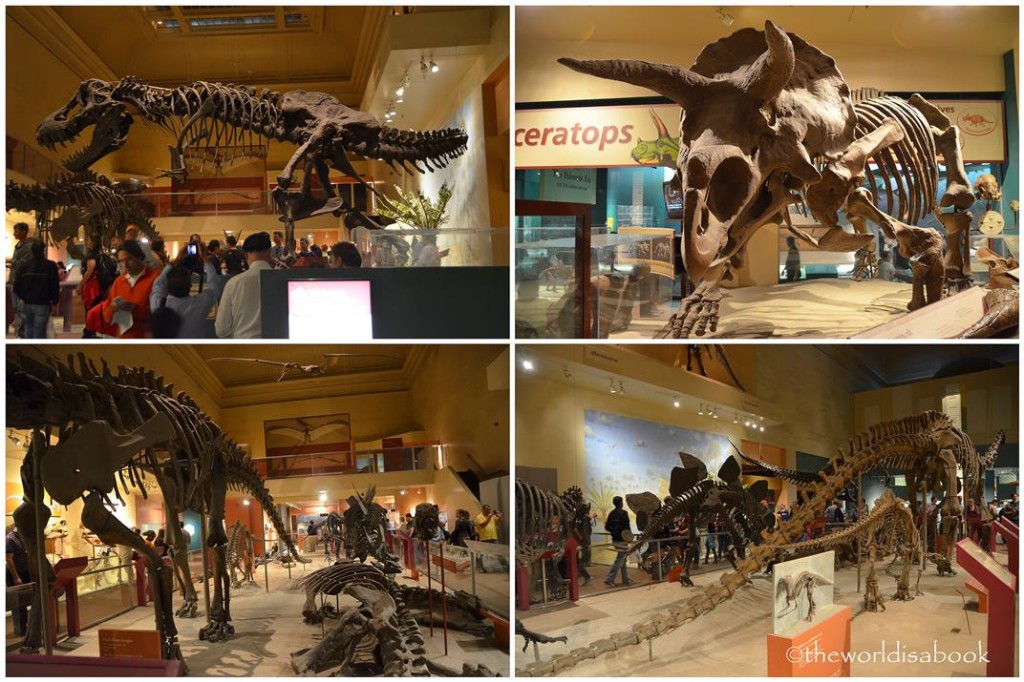 We've visited a few of these types of museums but this Smithsonian version was well laid out. Each exhibit was well lit and had such detailed information. It was fascinating even for some of us who weren't dinosaur enthusiasts. Needless to say, our dinosaur fan was so happy to be here  and took quite a few photos of his own to remember this visit.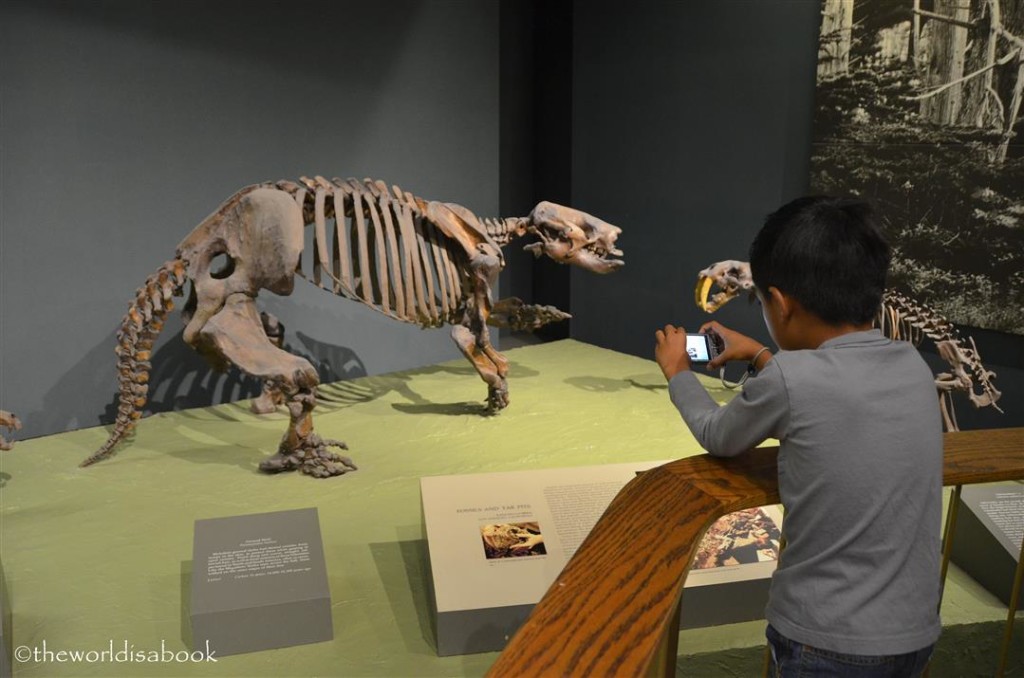 We found the Fossil Lab interesting. Workers were in a fish bowl type environment where visitors can see them cleaning up and preserving fossils. Unfortunately, they weren't working during our weekend visit. I'm not sure how much they can concentrate with the constant stream of guests watching them.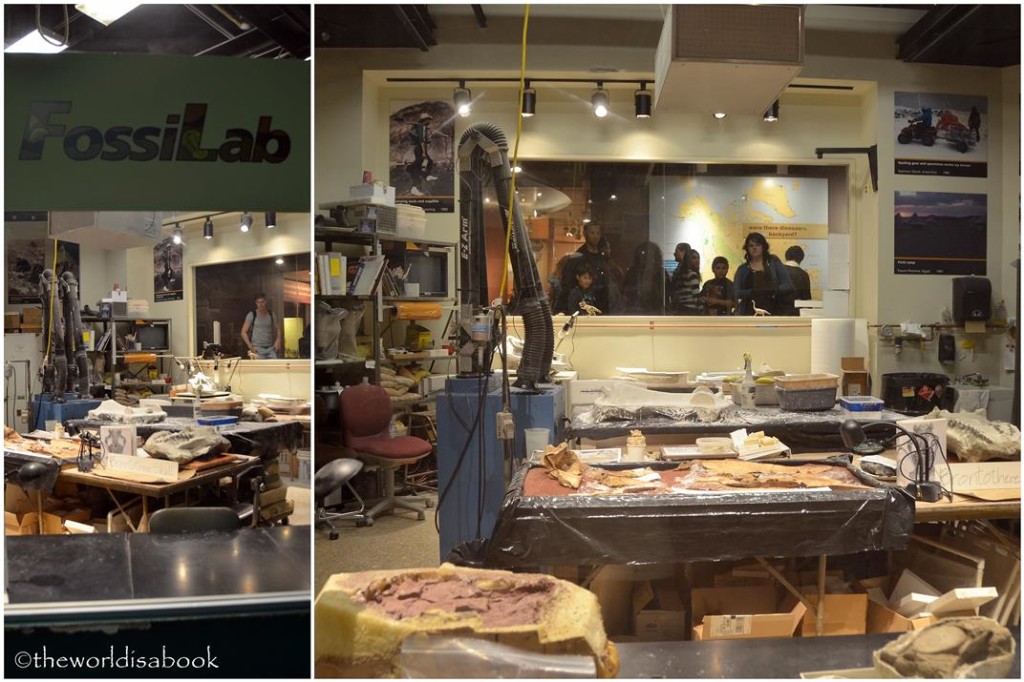 We briefly wandered into the Hall of Mammals which was a collection of taxidermied animals. Sure, they were either dead or fake but it was a very interesting way to present the animals. Some were behind glass cases while others were out in the open.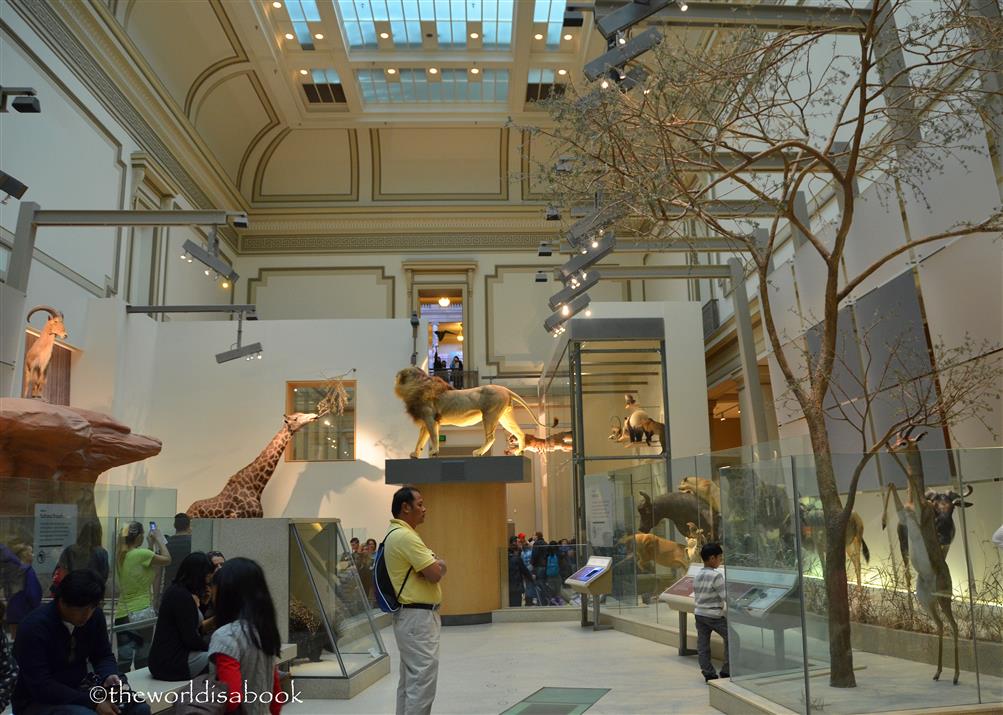 My daughter enjoyed this area while my son didn't care for the "zoo of dead animals". There were some interactive things but not enought to hold their attention. I guess if you can't make it to the National Zoo, this may be the next best thing.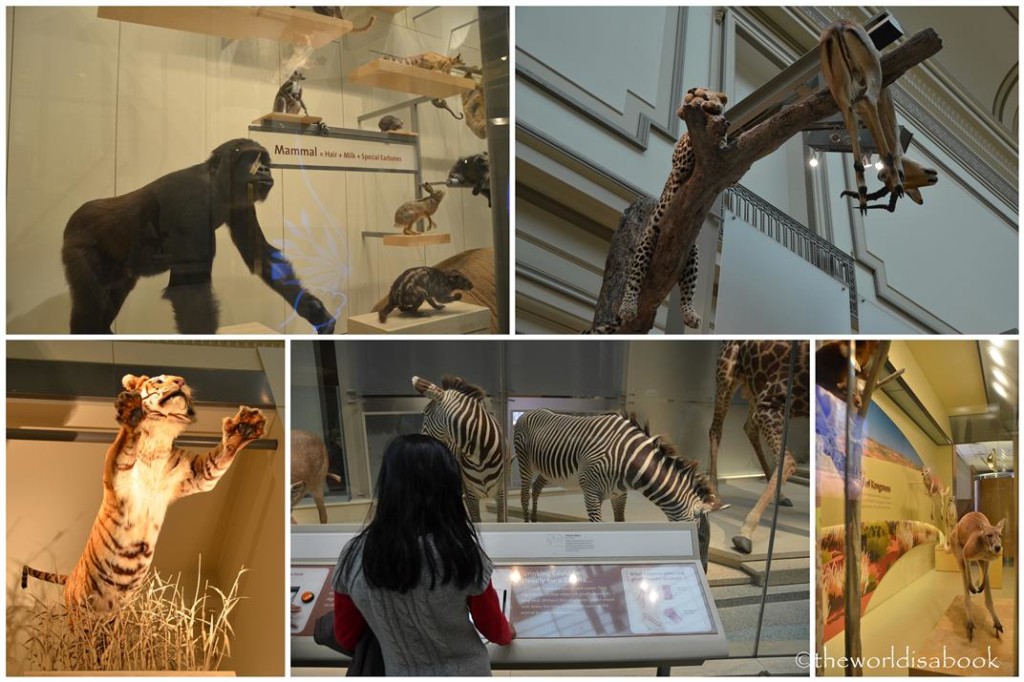 If you like bones and skeletons, they seemed to have a display for every animal.  The Egyptian mummies were also part of this exhibit. Apparently, we were too engrossed in that exhibit to take a single picture.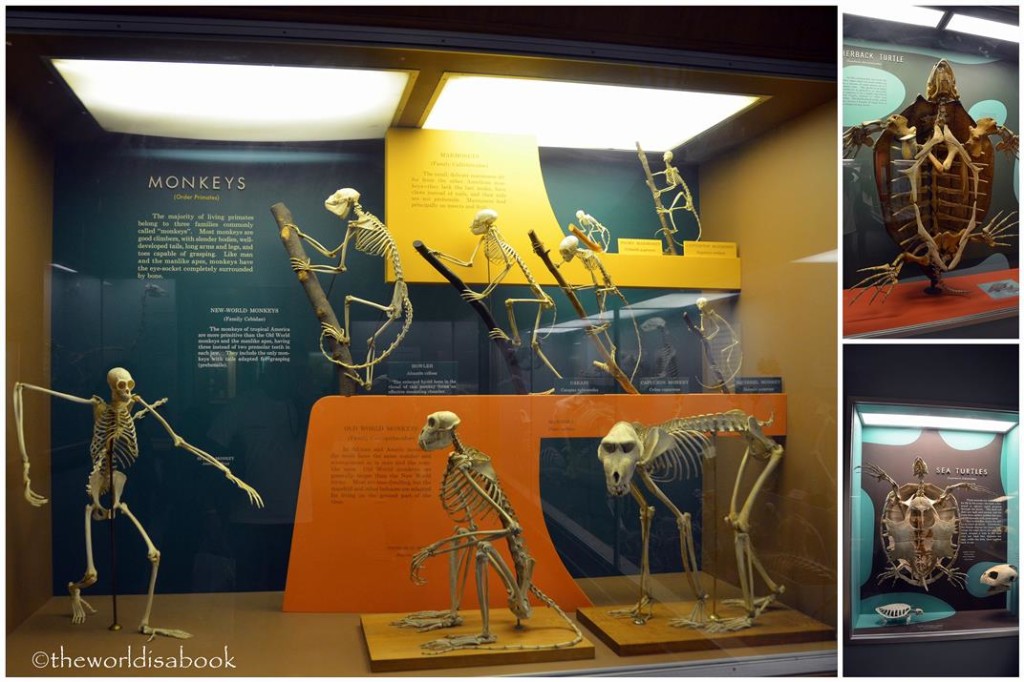 There were giant teeth exhibits too. We really liked that there were many interactive stations for the kids in the exhibits. It was a fun way to learn in this large scientific classroom.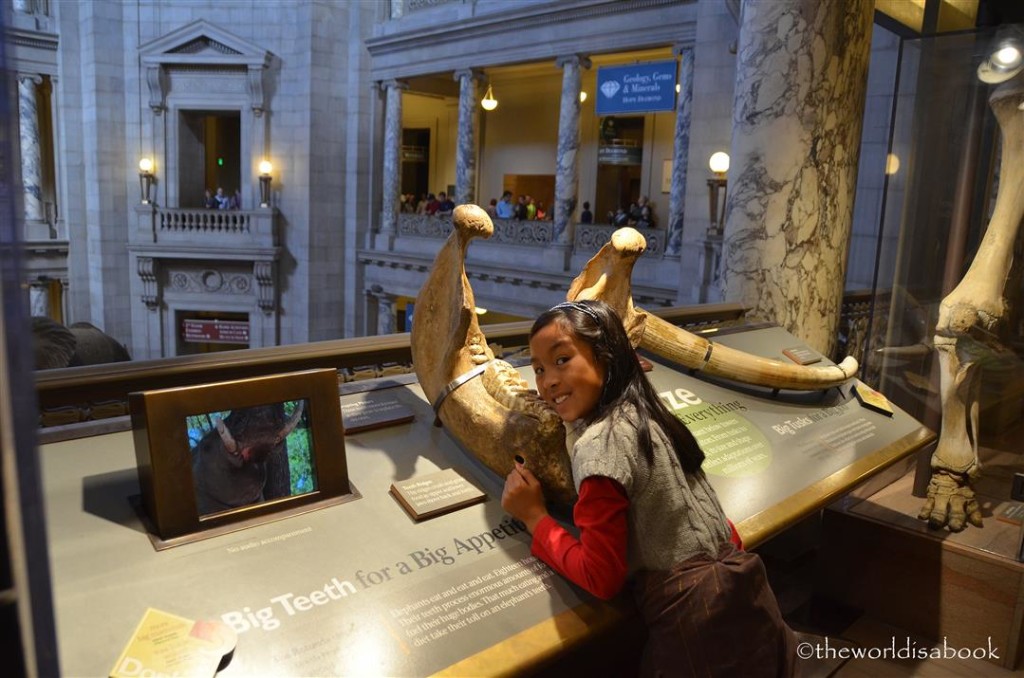 Another favorite area among kids was the Ocean Hall. There were skeletons of giant sea mammals hanging in the ceiling and plenty of sea creature exhibits. But, the most bizarre and interesting here was the giant squid immersed in liquid. It was a little creepy with its large eyes open looking at all the visitors. But, kids couldn't get enough of it.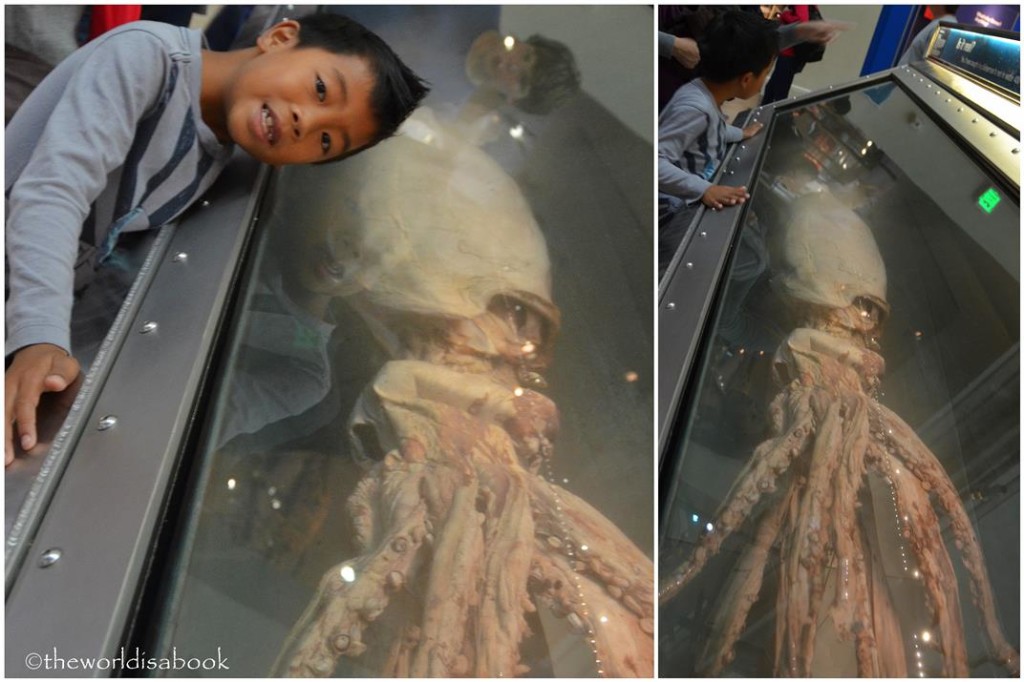 From the sea to the sky, this museum has got it covered. There was a whole section on the moon and meteorites too. We found this meteorite exhibit from Tucson, Arizona. It was actually two fragments of a single meteorite. One weighed 623 lbs (283 kg) and the other 1,370 lbs (621.5 kg).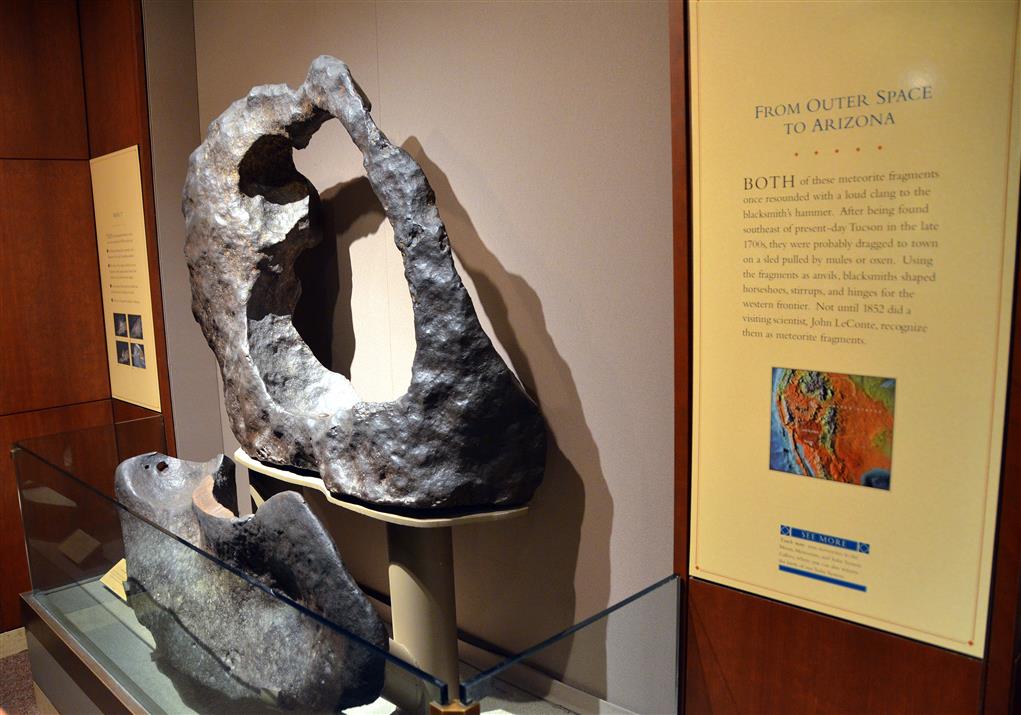 Last, but certainly not the least, my daughter and I found our favorite exhibit when we ventured into the gems and minerals area. We loved all the sparkly items here including the famous Hope Diamond. This diamond is considered the most visited museum object in the world.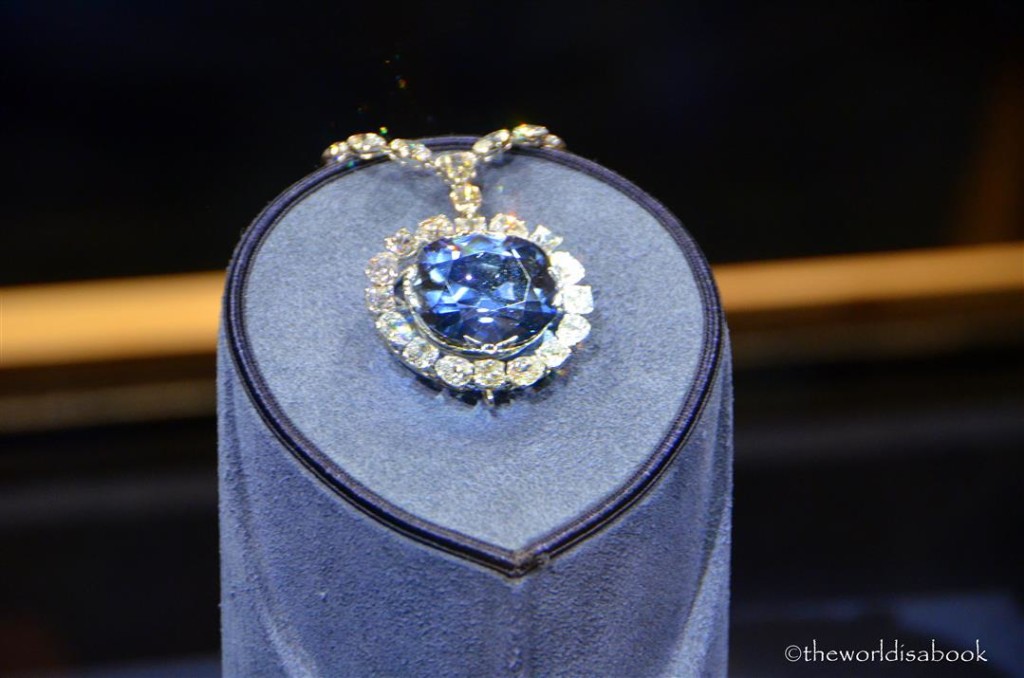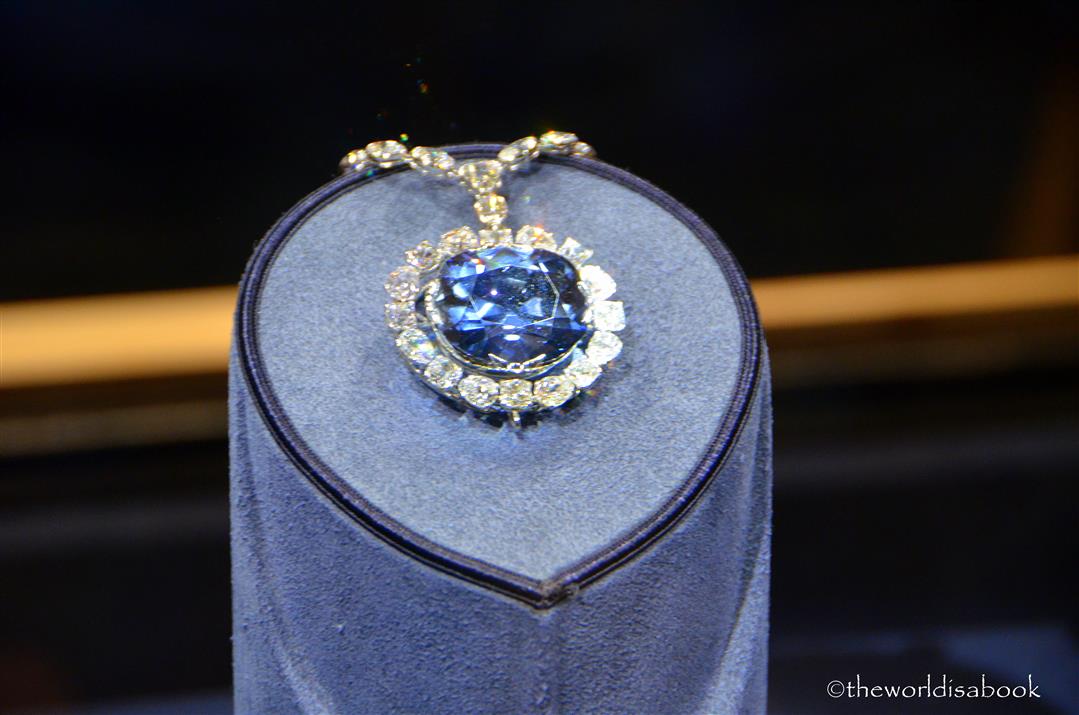 I admit I expected seeing a diamond the size of a golfball but instead saw a walnut-sized blue diamond surrounded by 16 white diamonds. Nonetheless, it was still impressive. The 45.52 carats dark- blue diamond was very rare and valuable known for its flawless clarity and rare deep blue color.
Another favorite among the females was this emerald and diamond necklace designed by the world famous jeweler, Cartier, This 168 carats from Columbia was a wedding gift from Clarence Mackay, an American financier, to his second wife. It was every bit as dazzling in person.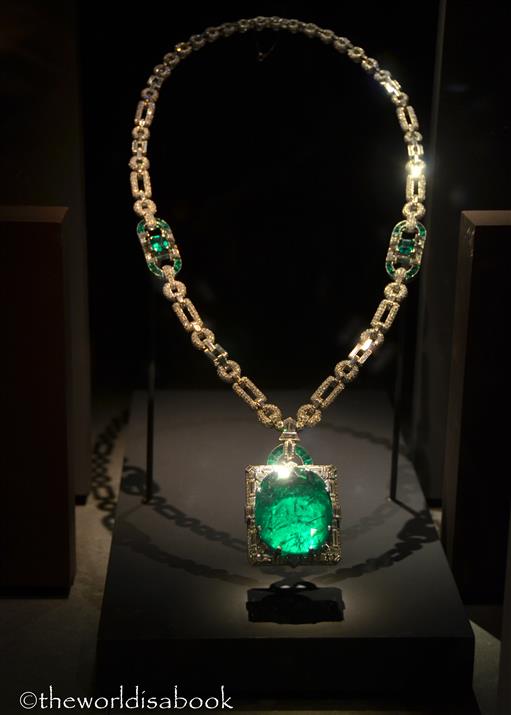 I found the minerals to be the most fascinating. I had never seen or heard of some of these minerals and they were all amazing to look at. We wish we had the chance to touch this actinolite. It looked like hair stuck on a rock.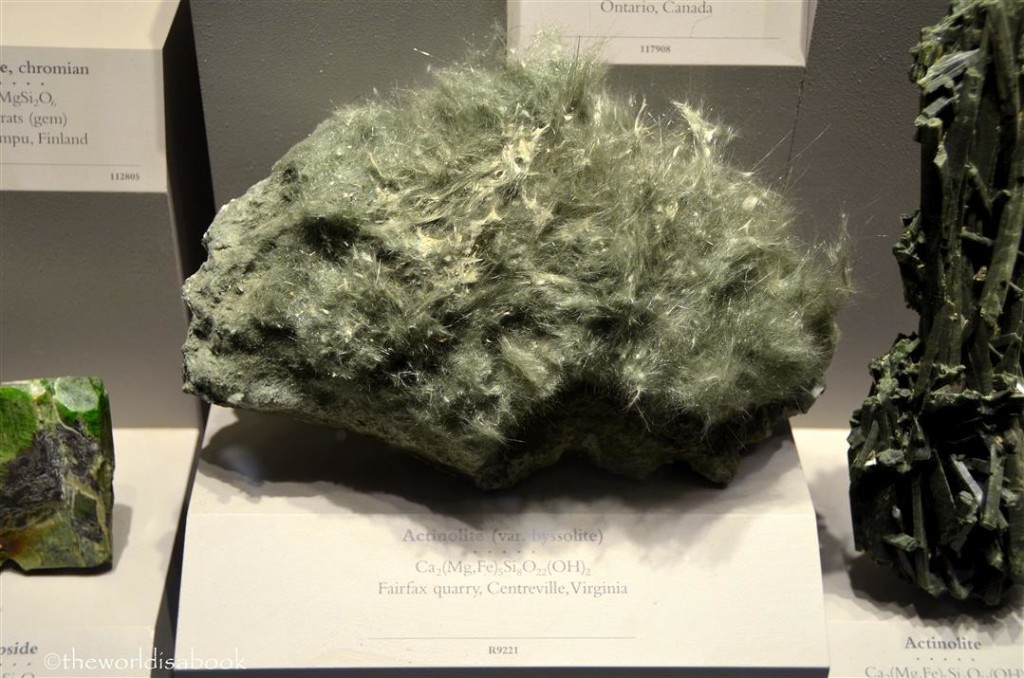 It was hard to believe how they originated from with the earth's surface and found all over the world. My daughter was fascinated with all these colors, shapes and formations.I would have gladly spent more time in the gems and minerals section just to see all the different varieties. There were a few that visitors could touch.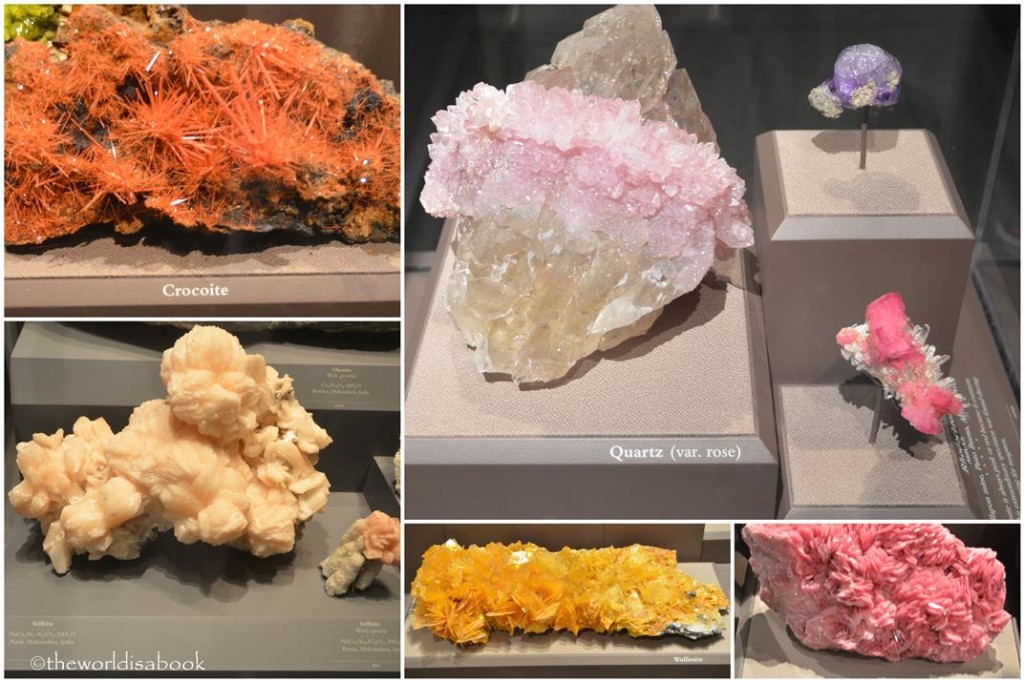 You never know what you'll find at the Natural History Museum. It had such an immense variety of exhibits here kids will never get bored. We loved that it catered to people of all ages and with diverse interests. There's a little bit of something for everyone here. This museum is a can't miss attraction and a great outing for the whole family while visiting the nation's capital.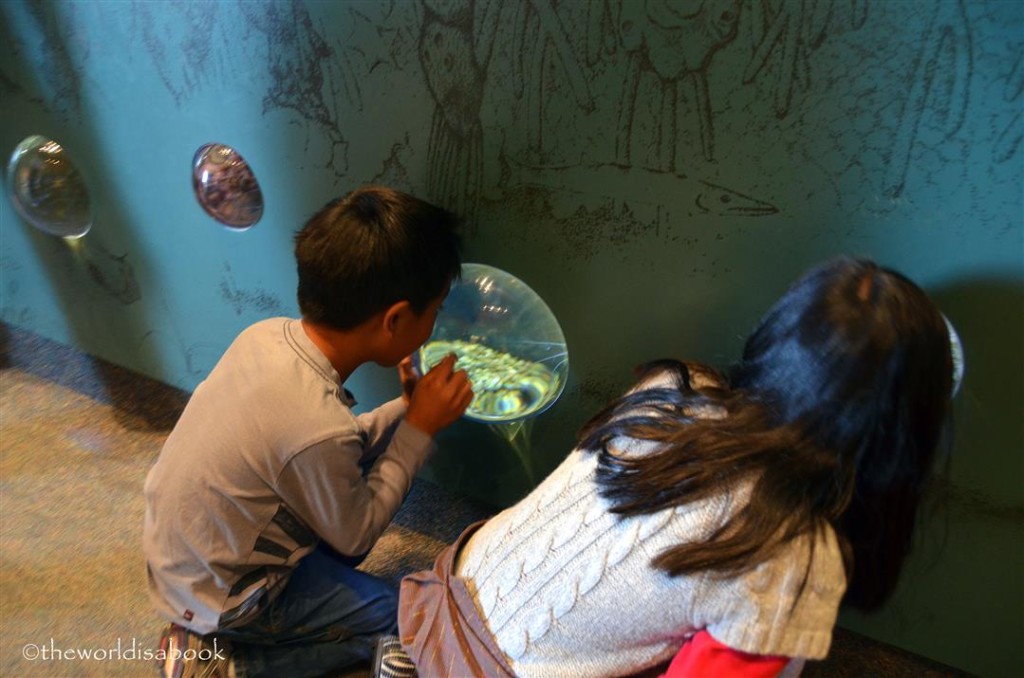 Visiting National Museum of Natural History Basics and Tips
Admission to the museum is FREE. It is open year round except Christmas Day.
Some exhibits have minimal fees like the Live Butterfly Pavilion.
Give the kids a camera. If there was ever a museum where the kids had so much fun with the camera, this was it.
There are a few gift shops, cafes, an IMAX theater to go into for breaks with the kids.
*Have you visited the Smithsonian National Museum of Natural History?
Related Posts:
Pin it for later!