Touring European Castles and Palaces
We just got back from a 16-day trip in Europe covering four countries which explains why this blog was silent for awhile. Yes, we were a bit ambitious and crazy with our plans. We saw a lot of attractions that I can't wait to share during our visit to Germany, Austria, the Czech Republic and England. We also saw quite a few castles and palaces on this trip. My husband and I always find their history, architecture and opulence interesting. For my kids, it's a fascinating look at the world of royalty and fairy tales. I'm previewing some of those royal homes this week, many of which will be written in detail later.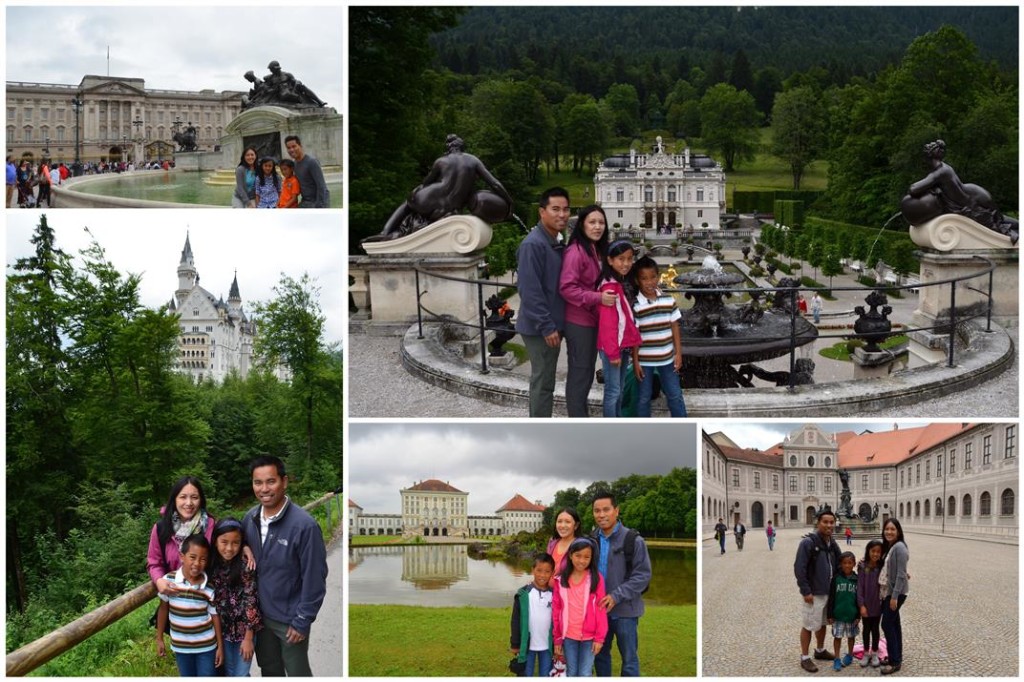 Bavaria Germany Castles
The first royal home we visited was just outside of Munich. Nymphenburg Palace, also known as Nymph's Castle, was initally built as a summer residence and became a favorite residence of the Bavarian royal family during the 1800s. The complex of various structures is now a museum including an interesting display of fancy horse carriages.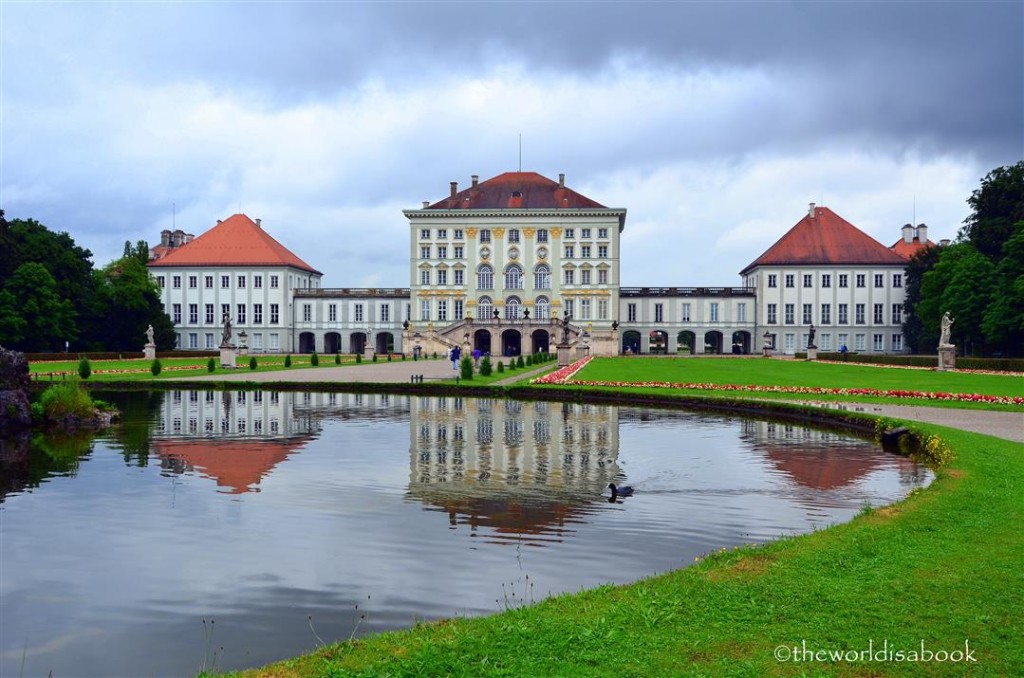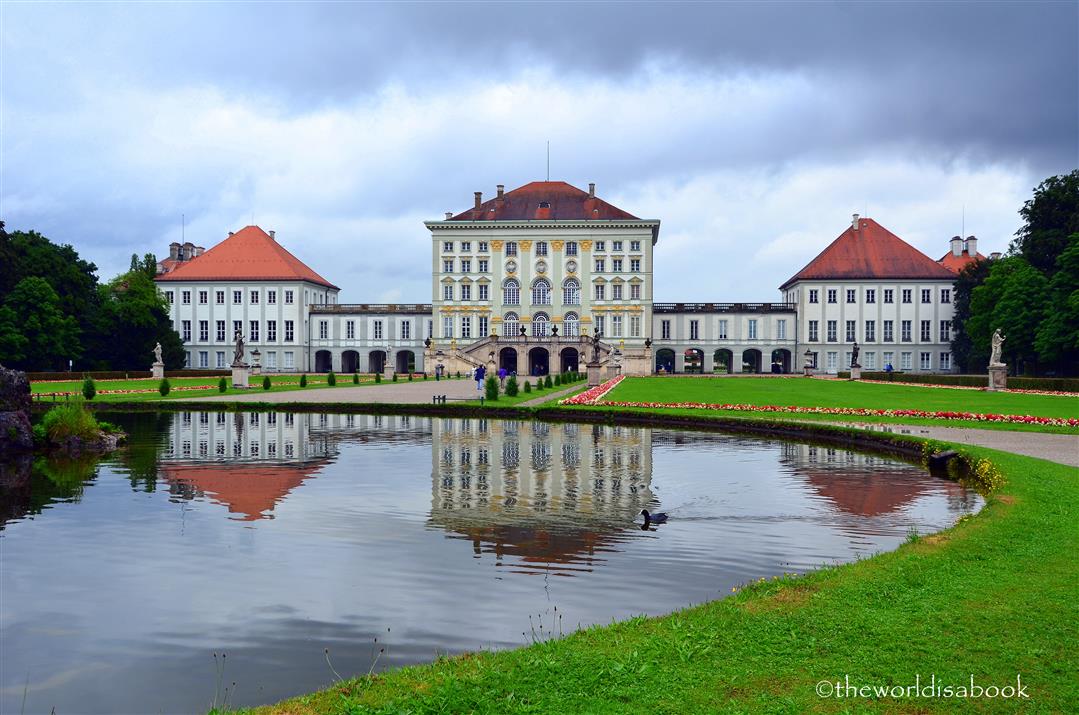 Its gardens were beautiful even with an overcast sky and a bit of rain – lined with Greek gods and rows of well manicured hedges. The Great Hall that greeted us was breathtaking in white and almost blinding.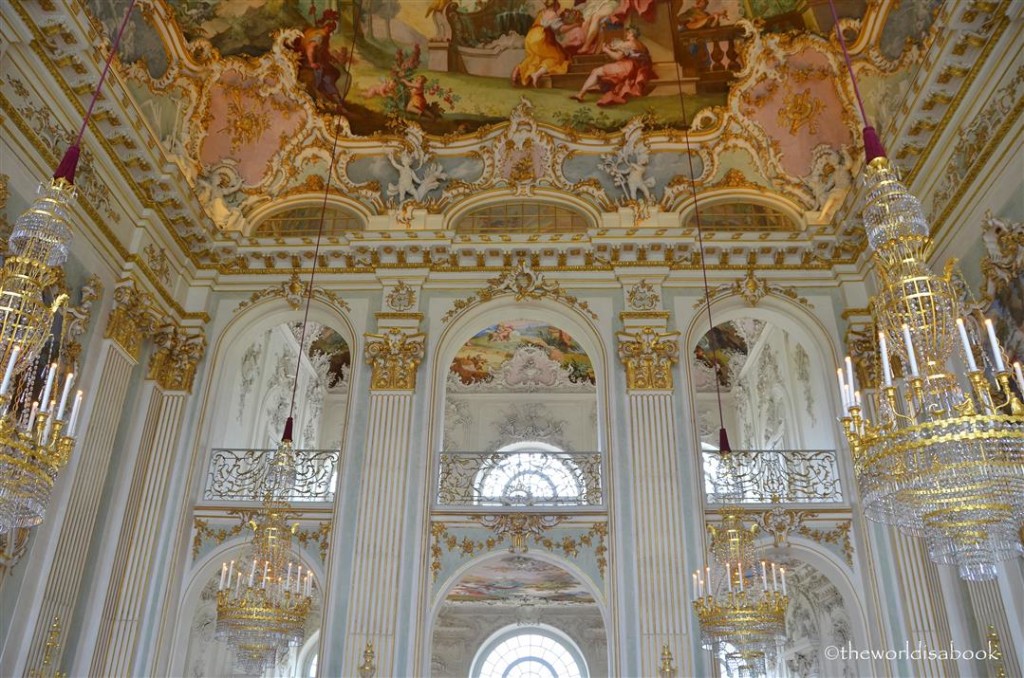 The Munich Residenz sits in the heart of the city. This ornate palace was the government seat and Bavarian royal residence from 1508 to 1918. Some of its interior was reconstructed after WWII damage and is now one of the largest museum complexes in the country. My daughter's favorite area here was the crown jewels displays that even my husband and son found interesting.
One of my favorite rooms was the Antiquarium which was the oldest room here. The 66 meter (217 feet) long room "is the largest and most lavish Renaissance interior north of the Alps". From its vaulted ceilings to painted walls, the room was also a banquet hall but was primarily built to display one of the duke's antique sculptures collection. I don't think I've ever seen so many sculpture busts in one room – with all eyes on you as you walk down.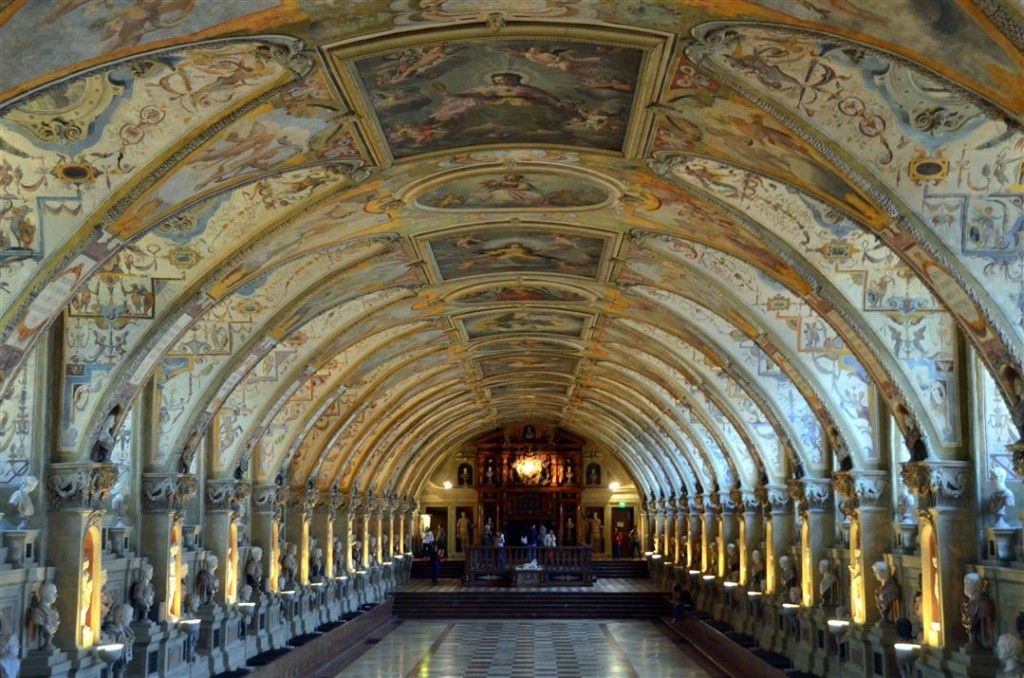 Of course, we couldn't visit Bavaria Germany without touring King Ludwig II's magnificent castles. King Ludwig II ruled for over 20 years before he was declared mentally unfit and died under mysterious circumstances. He built these castles in remote areas more as extravagant hideaways than as residences or for official functions. Unfortunately, no photography was allowed inside the castles. The interior areas can only be visited in guided tours too. They're all very popular with tour groups of all ages.
I admit the castle we were most excited to see was this fairy tale castle of Neuschwanstein (approximate pronunciation noy – SHVAN – shtine) perched on a hill surrounded by forests. I have wanted to visit Neuschwanstein since I was a little girl. This was also on my daughter's top travel list item. I don't know what took me so long to get here. It was crowded and touristy but glad we finally got to visit.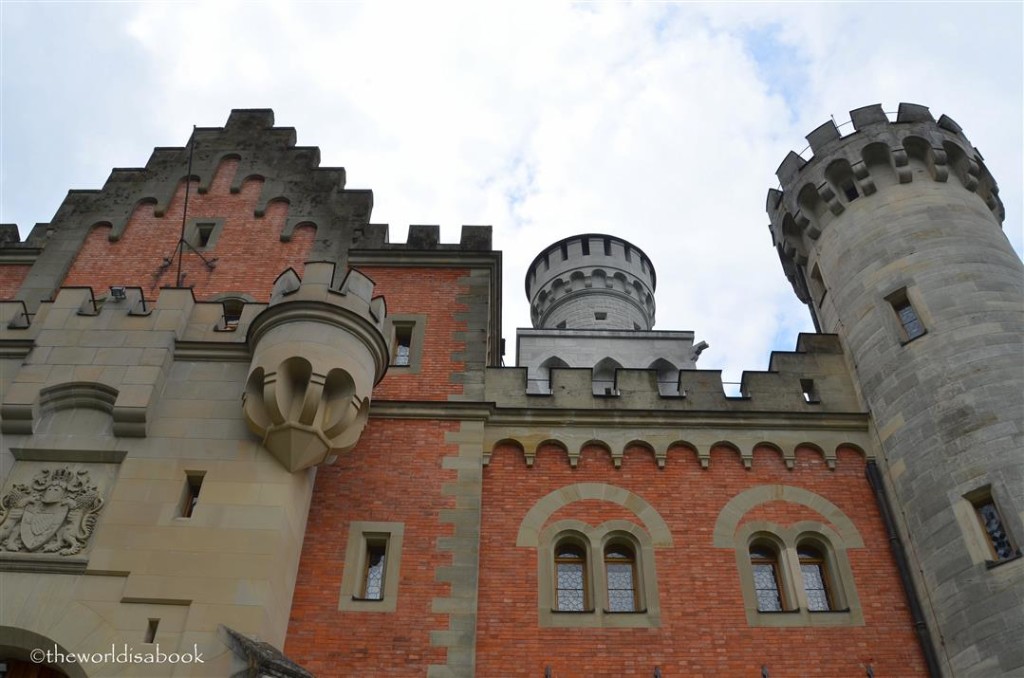 The surrounding area was absolutely gorgeous. Some rain clouds threatened our visit but the lakes, forests, green pastures and mountains were unforgettable sights as well.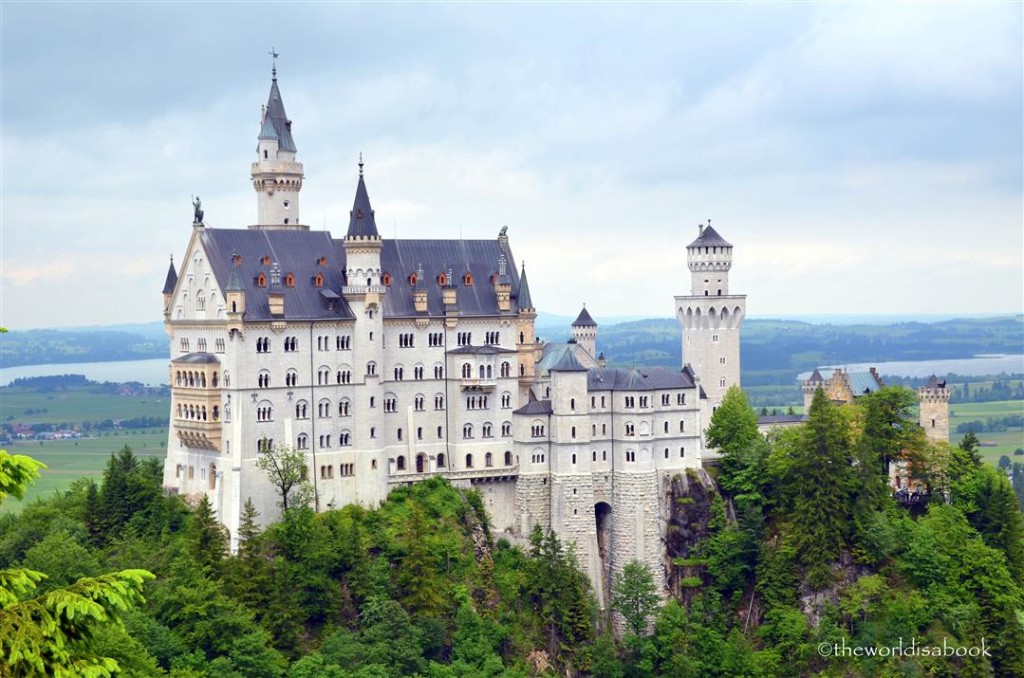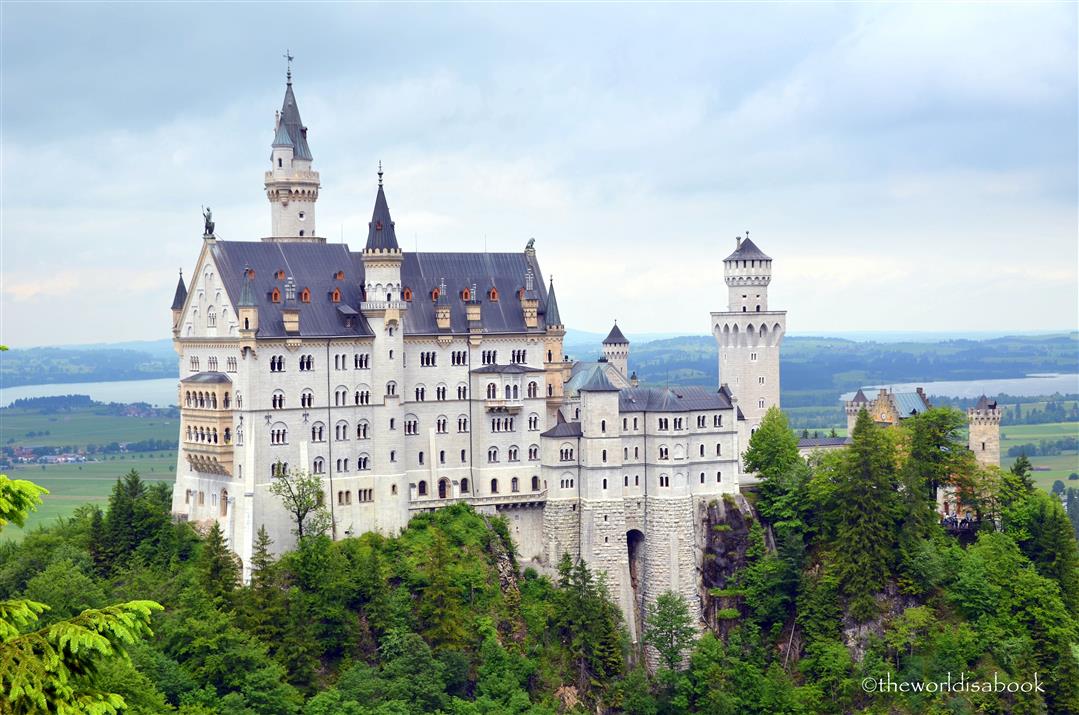 Castle Hohenschwangau (High Land of the Swans) was the summer and hunting residence of the Bavarian royal family and where King Ludwig II spent many summers. This was his parent's home and where Ludwig dreamt of building his fairytale castle nearby and that, he did. We decided not to do the guided castle tour satisfied with seeing its golden exterior and swan on top as its emblem. Neuschwanstein looming over it seemed to dwarf this castle.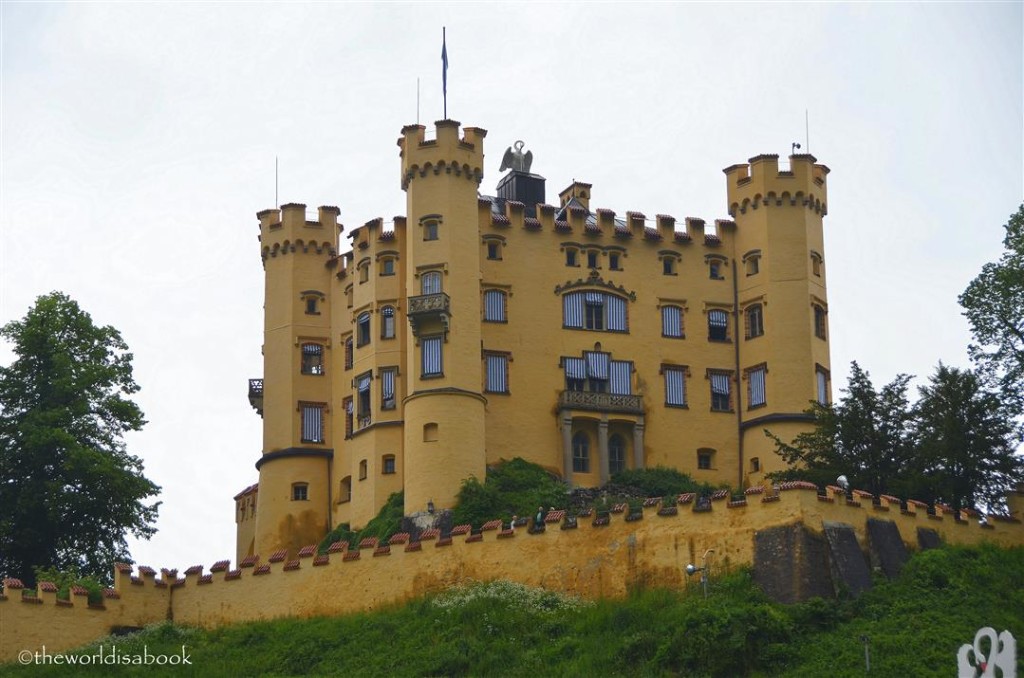 One of the best views of Hohenschwangau and its surrounding area was this one from a lookout point on the way to Neuschwanstein.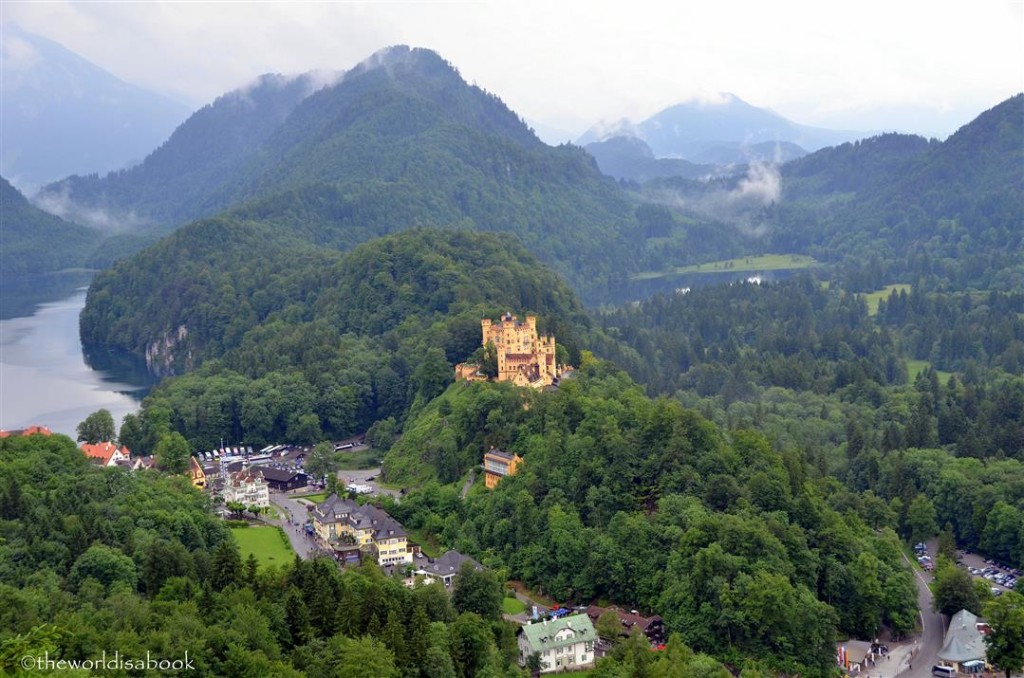 About an hour away was Linderhof Palace. We missed the interior tour of the castle but were greeted with one of the most lavish gardens. Linderhof didn't exude a fairy tale looking castle but more of a villa. We were actually surprised by its size. It was the only one Ludwig saw completed.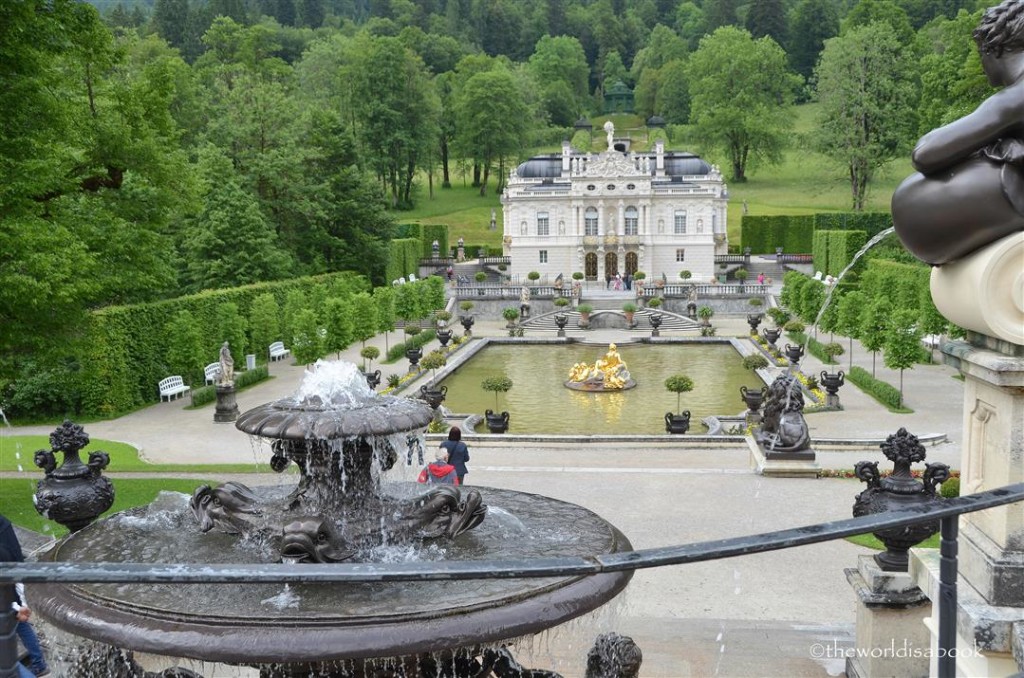 Though, the grounds were very spacious with many fountains and plenty of places for families to enjoy.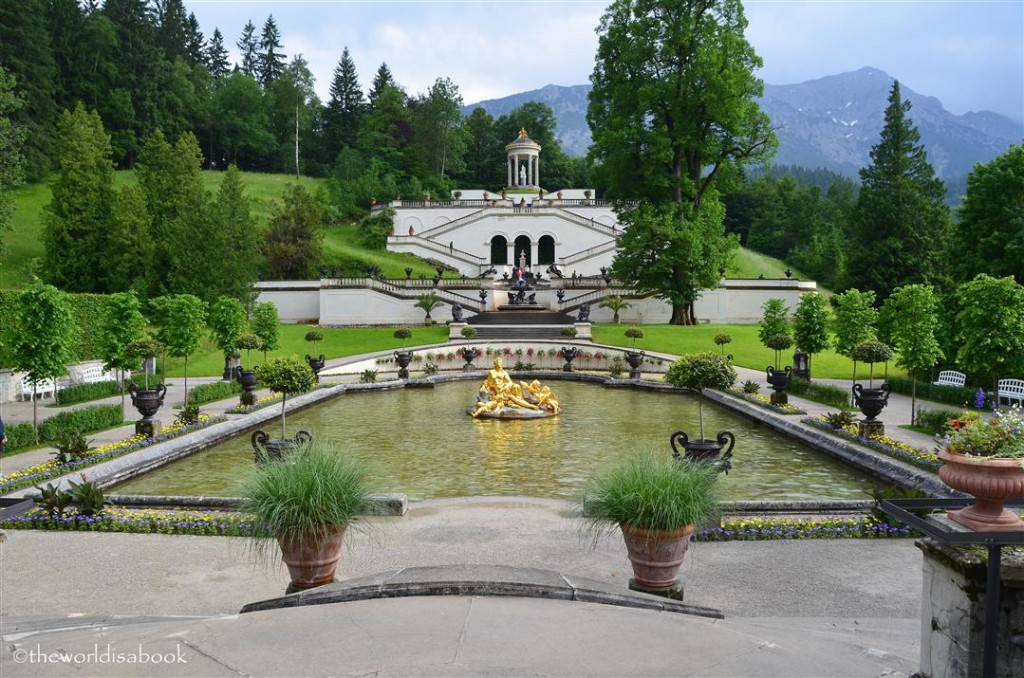 Thanks to a recommendation from Laurel from Monkeys and Mountains (who I had the pleasure of meeting in Munich) and a post by Cathy over at Traveling with Sweeney, we couldn't wait to visit the Royal Palace of Herrenchiemsee which was on an island. Sounds like a fantasy doesn't it? It didn't disappoint. The scenic ferry to the island along Chiemsee, which is Bavaria's largest lake,was beautiful too and made me wish I lived in the area.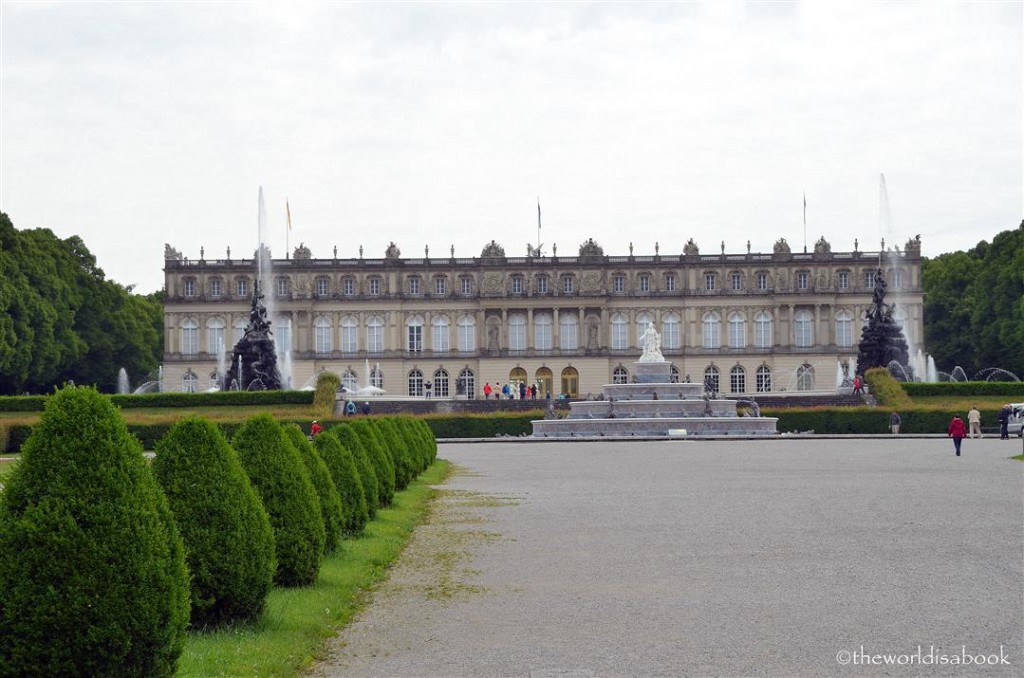 Ludwig built this as an ode to to one of his idols, the Sun King, Louis XIV of France, and the Palace of Versailles. The main facade was an exact replica of Versailles including a Latona fountain in the center and duplicates of the side fountains. The interiors were grand,opulent and over the top but some of the best we've seen. We thought it was interesting that Ludwig had ordered all Bavarian symbols removed from this palace.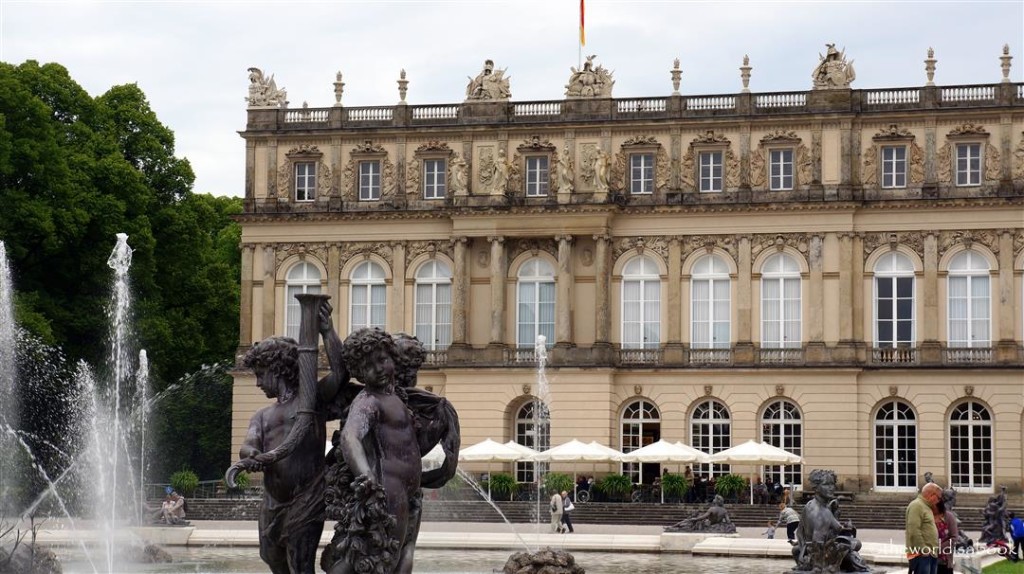 Salzburg, Austria
We went on a daytrip to Salzburg, Austria from Munich which was really a disservice since Salzburg was absolutely beautiful. As Sound of Music (the movie) fans, we wanted to see many of the outside scenes filmed in the movie and we did our own DIY tour. We stopped at Hellbrun Palace outside of Salzburg. There was a self-guided tour through 10 rooms which we managed to do quickly.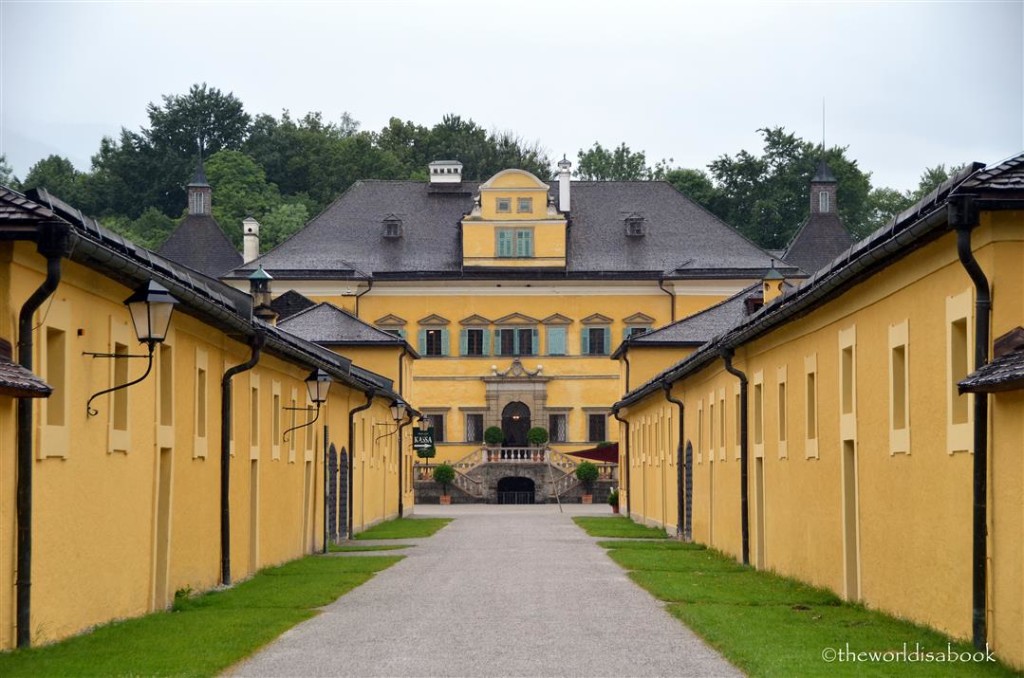 The palace is famous for its dancing fountains but also for the relocated location of the Sound of Music gazebo. Remember the scene of  "I am 16 going on 17..." with Liesl? My daughter tried her best twirl pose here.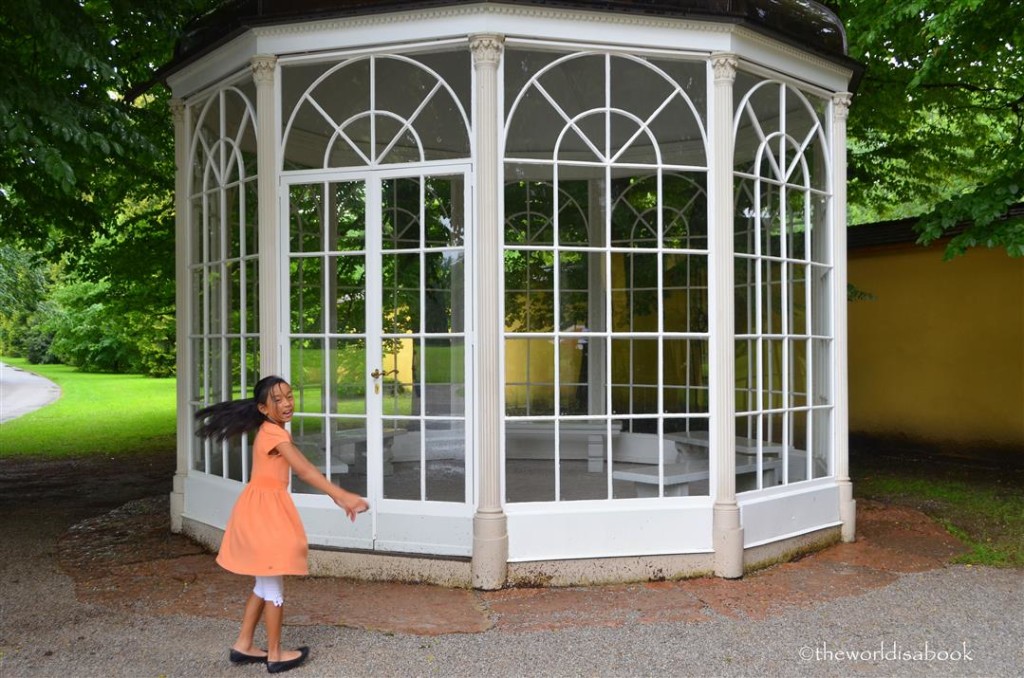 Leopoldskron Palace was used as the back facade of the Von Trapp residence in the Sound of Music. This was the same lake where they were rowing and fell in the movie. It is privately owned by an American educational institution, Salzburg Global Seminar, and open for private functions.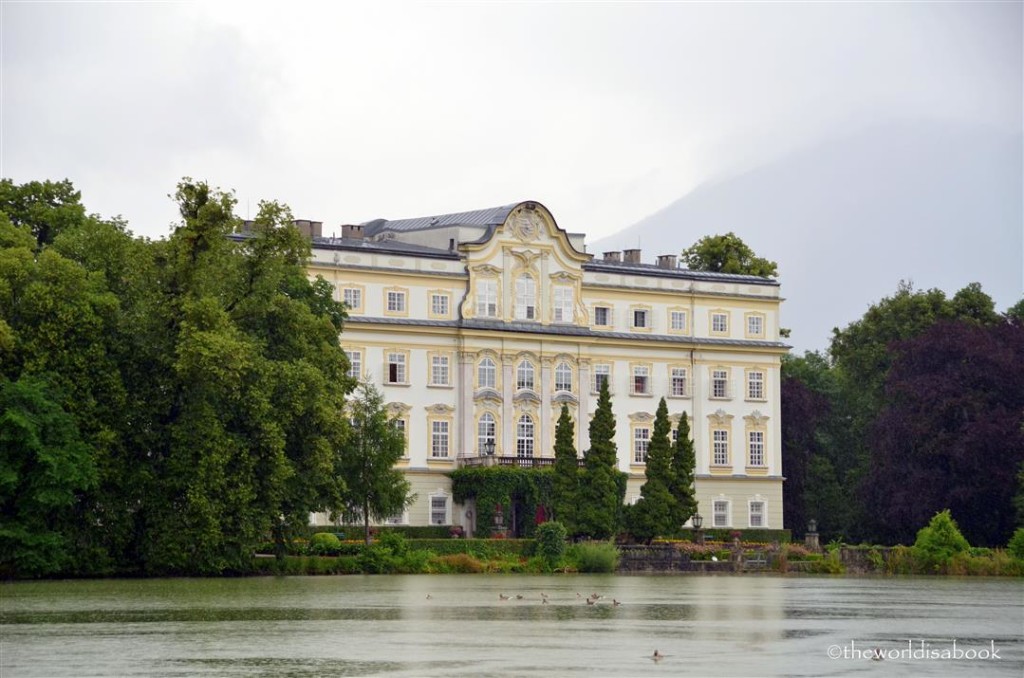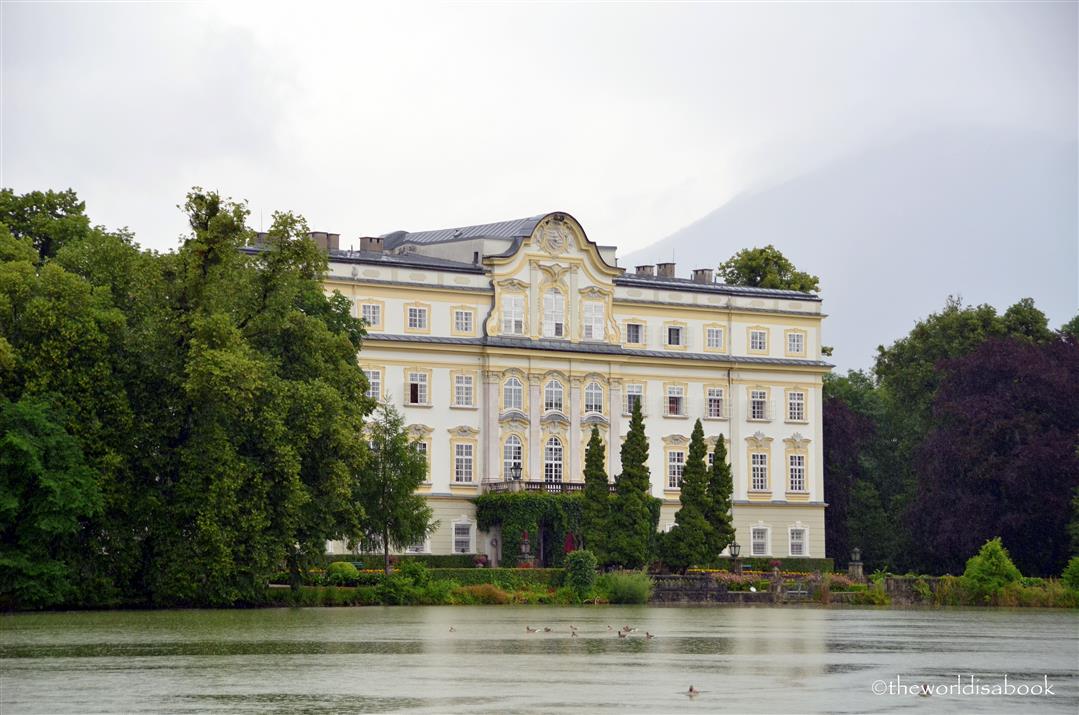 Prague, Czech Republic
After spending 6 days in Munich, we set off for Prague. Prague Castle looms over the city along with St. Vitus Cathedral. The Guinness Book of World Records cites Prague Castle as the "largest coherent castle complex in the world". It is a UNESCO World Heritage site with many buildings of various architectural styles now housing museums and exhibitions. The complex is like a small city which includes courtyards, churches, towers, gardens and royal residences. The President of the Czech Republic's office is located here.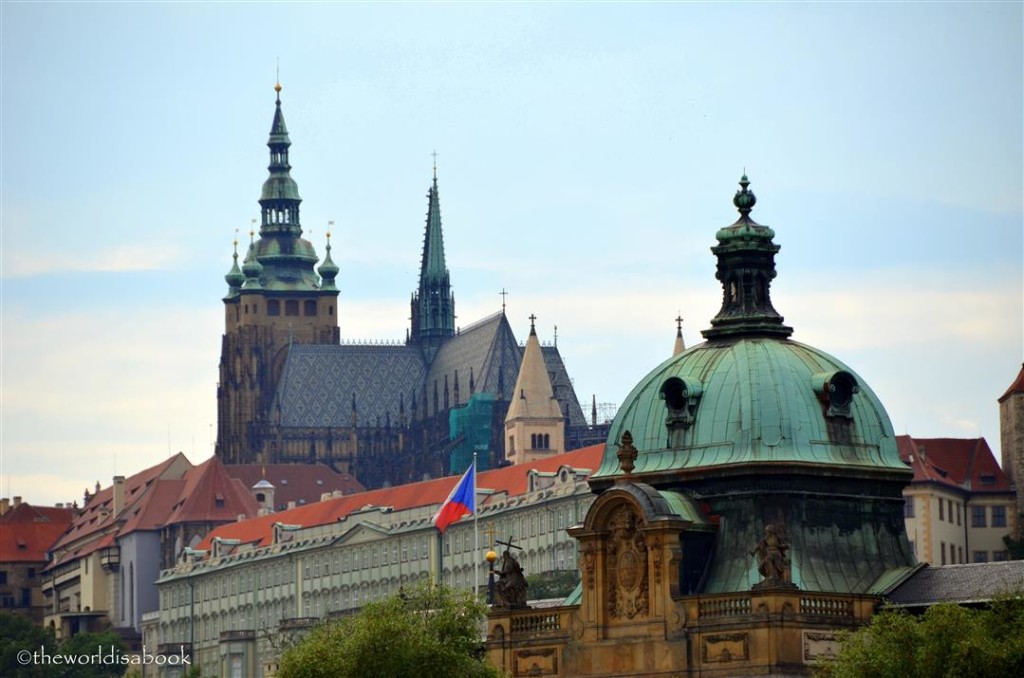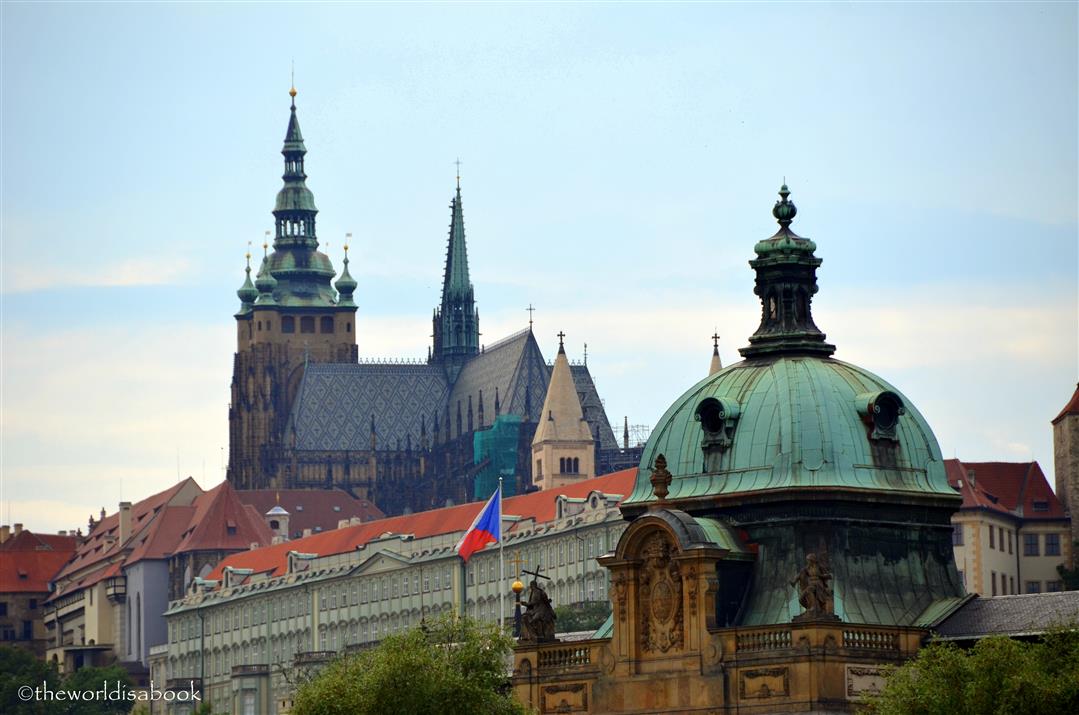 This was our view of one of the courtyards and buildings from high up the St. Vitus Cathedral's tower for a spectacular view of the city.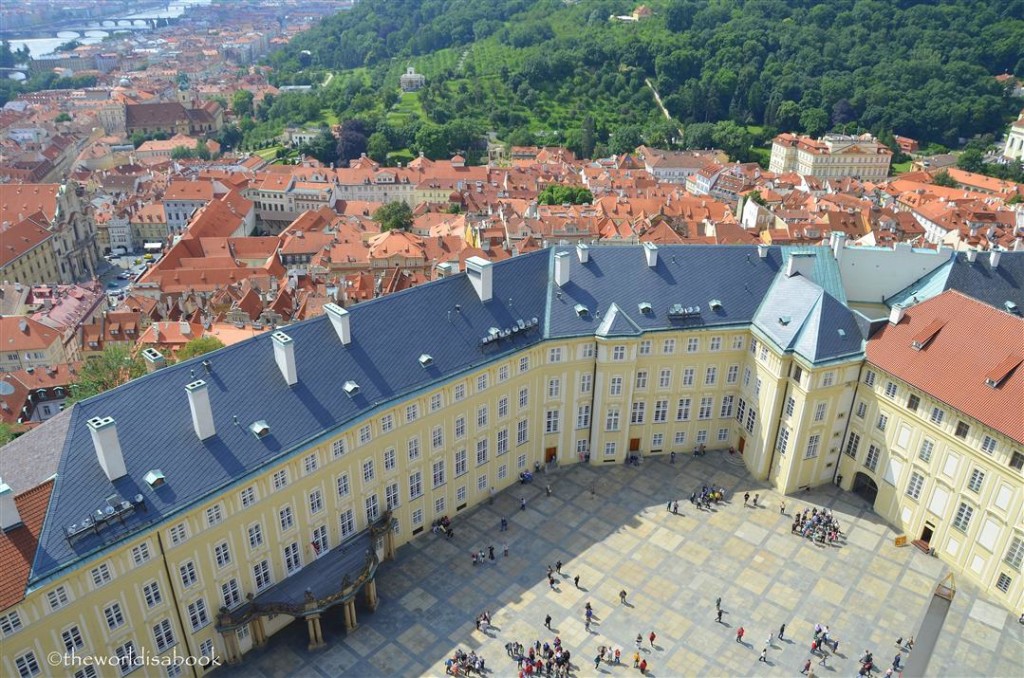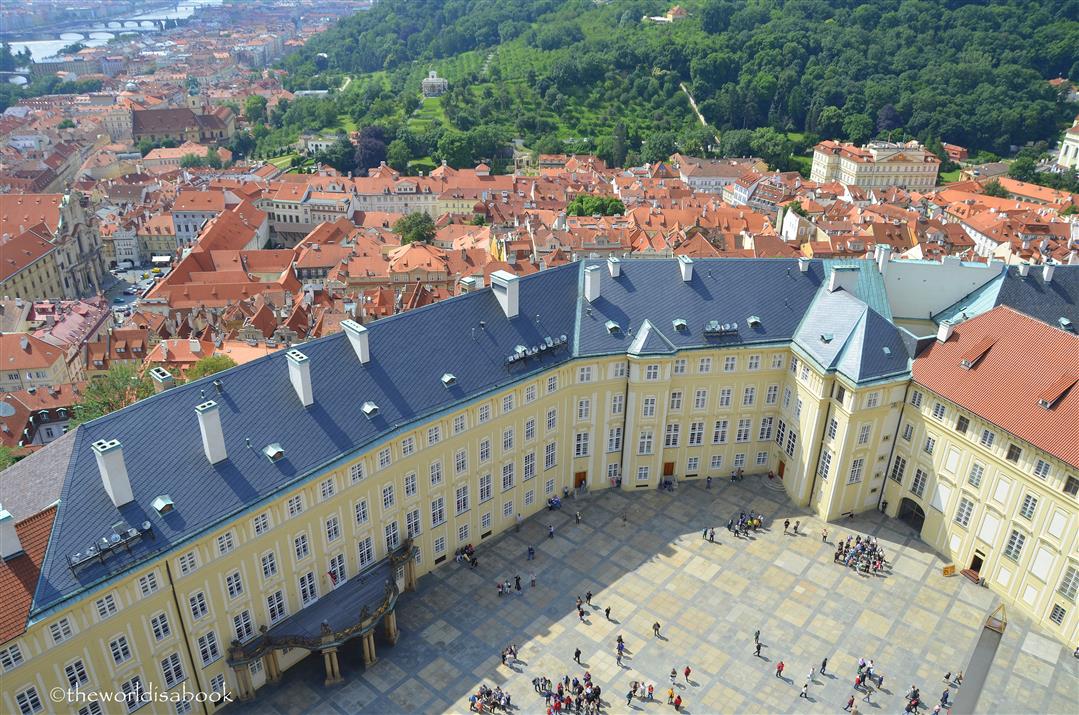 England, UK
After 4 days in Prague, we flew to London for the last leg of the trip. A visit to London wouldn't be complete without a stroll past Buckingham Palace. Tours inside the castle are offered when the queen is not in residence in August and September. We went here during the popular changing of the guard ceremony with all the bells and whistles of the band and a very, very large crowd.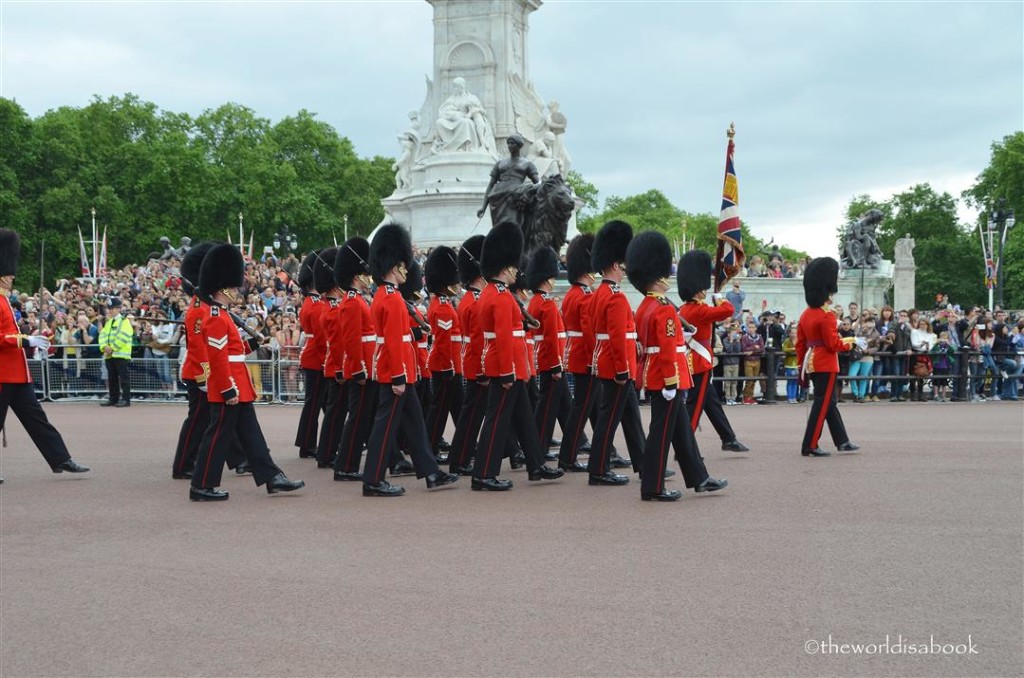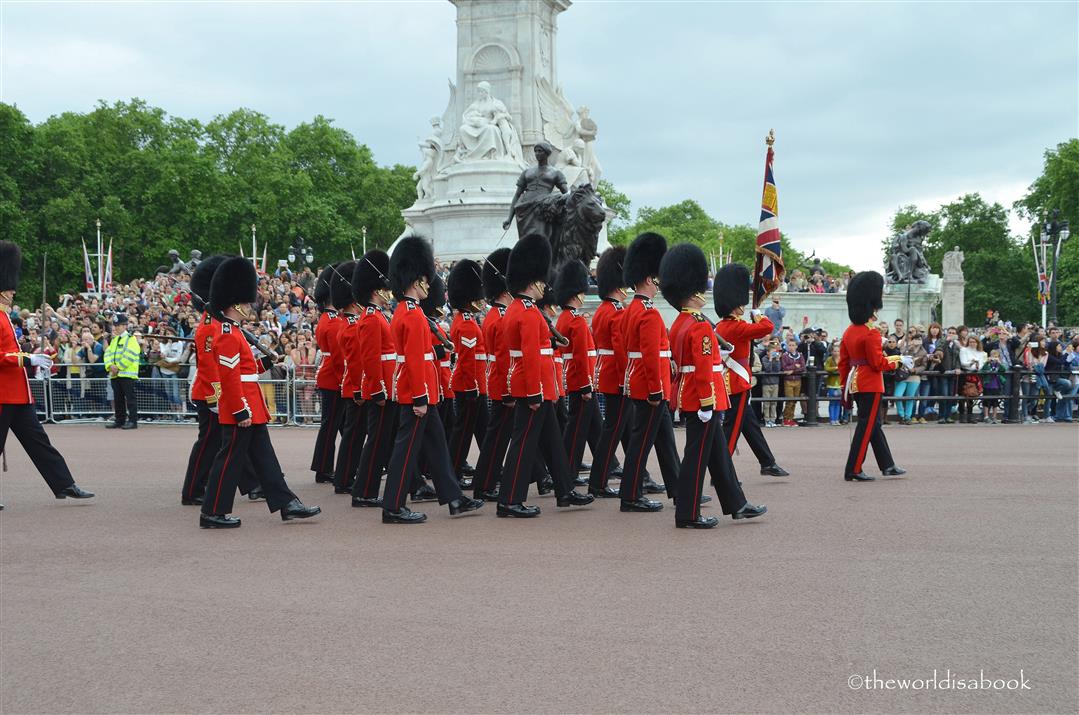 But, the kids enjoyed finally seeing where the Queen lived and for my daughter, where Prince William and Duchess Kate stood in the balcony to wave to the crowd after their wedding. It's the little things that make a tween's day.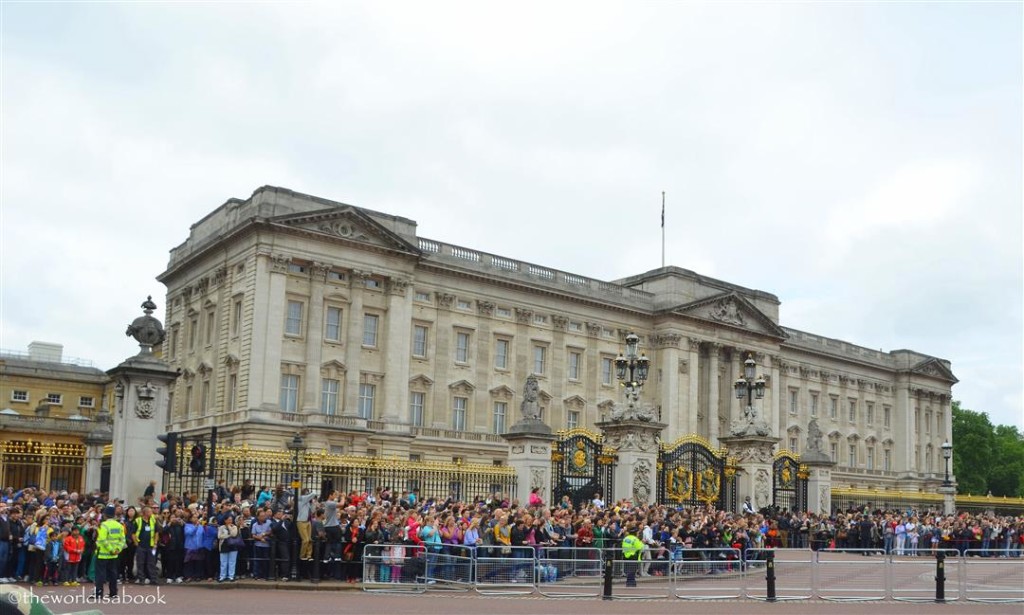 One of our day trips from London included a visit to Windsor Castle, which was about 20 miles (32 km) from London. According to its official site, Windsor Castle is "the oldest and largest occupied castle in the world and the Official Residence of Her Majesty The Queen" with almost 1000 years of history.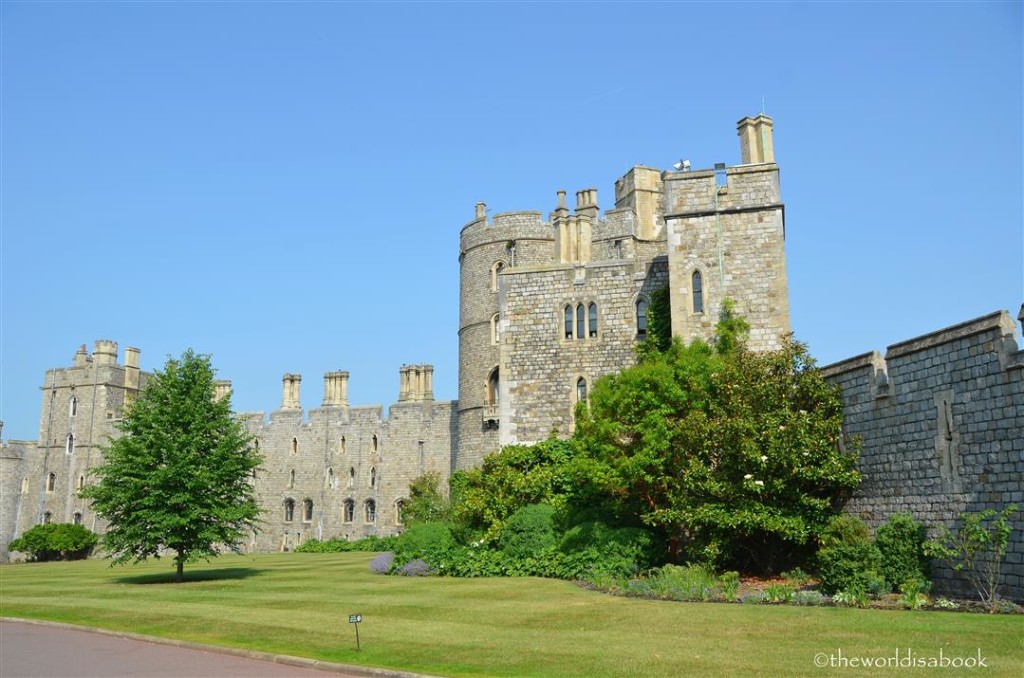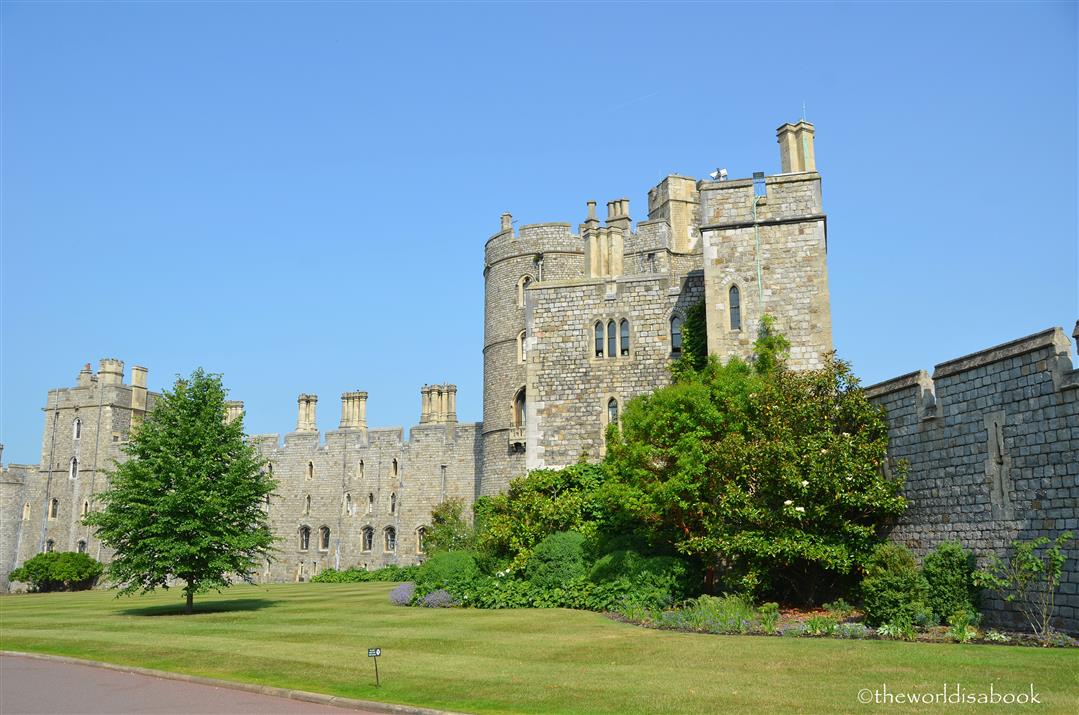 We loved the Queen Mary's dollhouse collection here, the St. George's Chapel (where 10 monarchs were buried) and elegant state rooms but once again, there was the no photography restriction.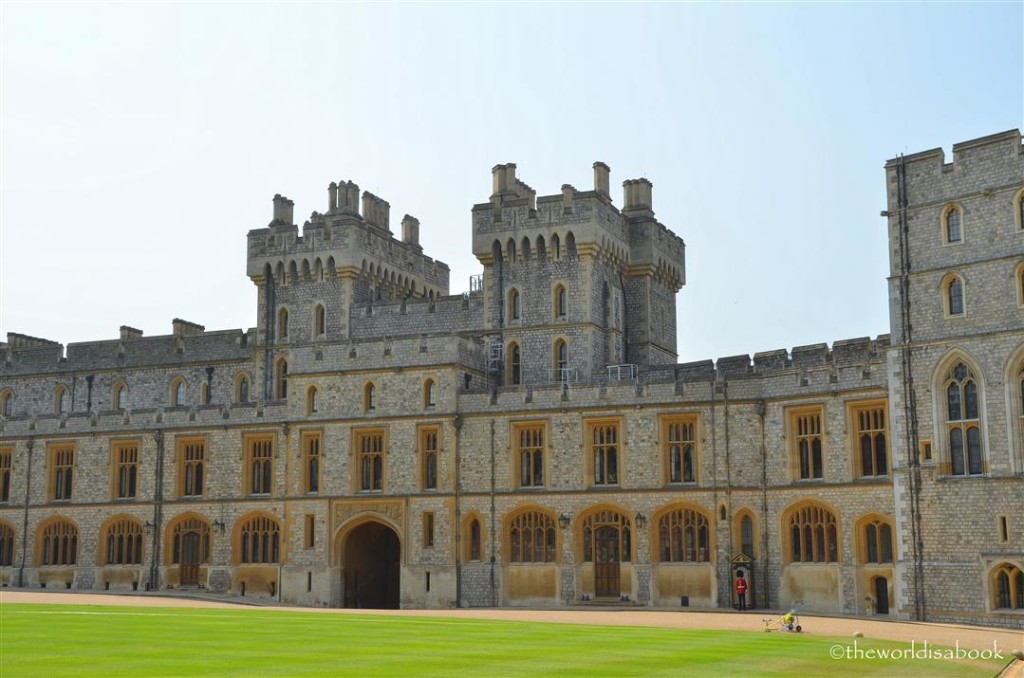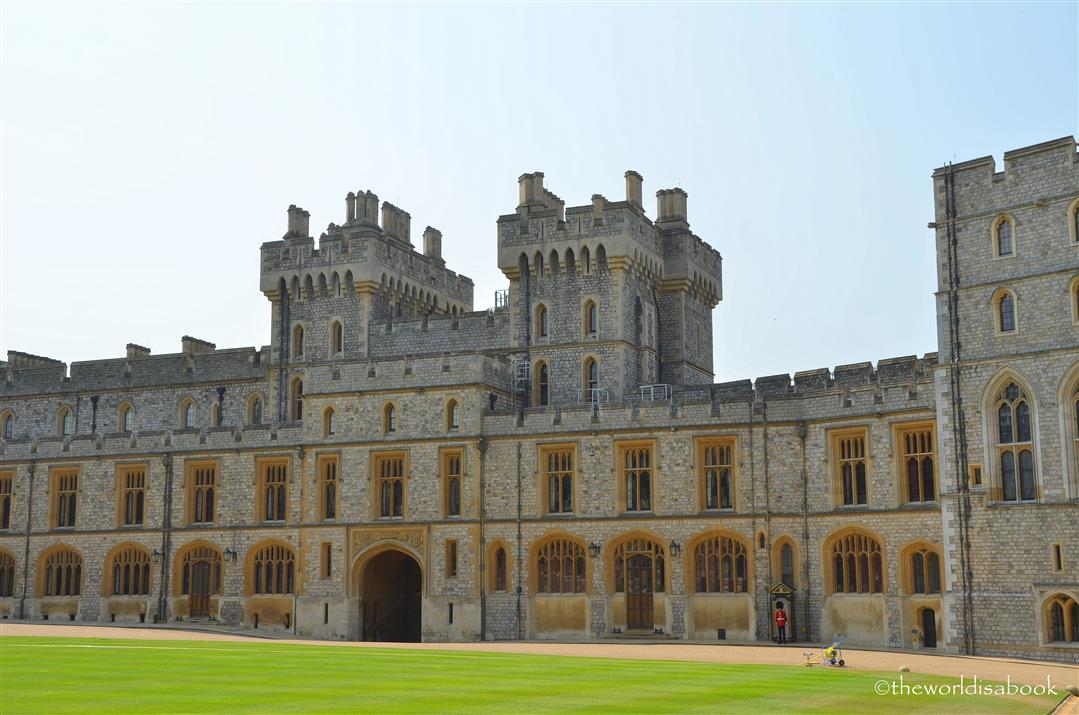 We had a better vantage point of the changing of the guards here. It wasn't as crowded as Buckingham but also came with the band to enhance the ceremony.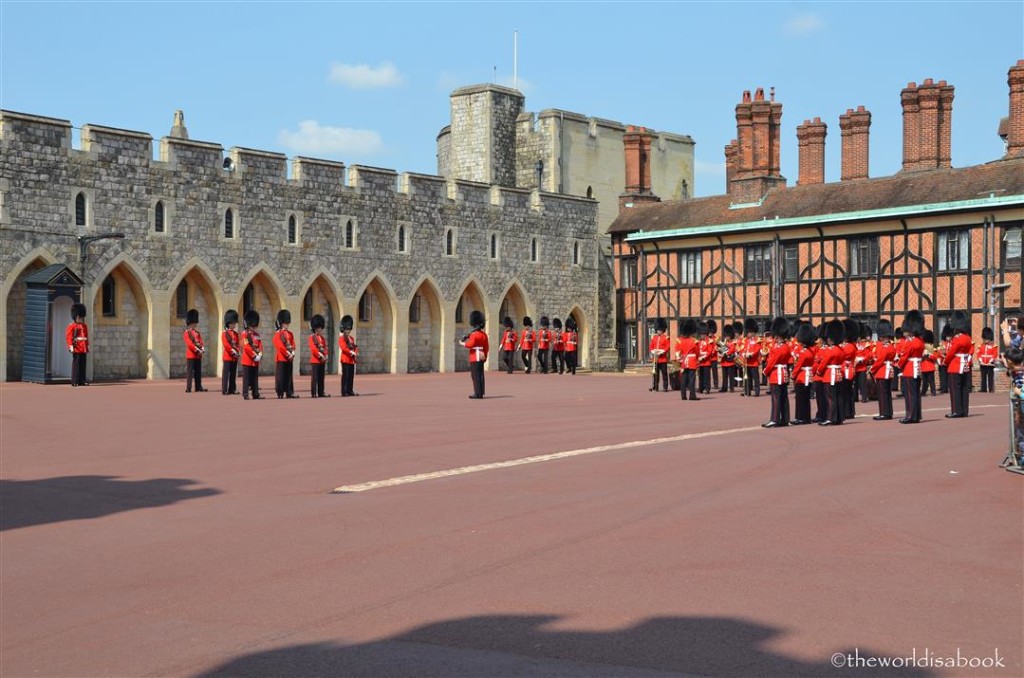 This was a whirlwind trip but we were glad we got to see the places that have long been on our travel wish list. There were many attractions we didn't get to see and wished we had more time to spend in some of them. It's just another reason to go back and visit more royal residences. Hope everyone is having a great summer (for those in this part of the world) so far.
Visiting European Castles and Palaces Tips:
If visiting Bavaria Germany, consider getting the 14-day ticket of the Bavarian Palace Department for free entry to over 40 sights including some of the German castles here. Single ticket (24 euro or $31 US) or Family/partner Ticket (40 euro or $52 US)
Check on the Salzburg Card, Prague City Card or the London Pass for savings to see any of these castles or palaces along with other attractions within the respective cities.
Visit them early in the day to avoid most of the tourists and tour buses especially during the summer.
*Have you visited these castles? Any favorite castles/palaces?
Check out these related posts: