Maui Upcountry with Kids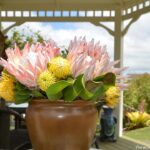 On the winding drive up to Haleakala National Park, we took a couple of detours and visited Ali'i Kula Lavender Farm and Surfing Goat Dairy Farm.  These two unique farms are set amidst the upcountry area of Maui on the Haleakala slopes a world away from the renowned Maui beaches and resorts.  We passed by ranches where cows and horses were out enjoying the sun, plenty of sugarcane fields and expansive farms.
Alii Kula Lavender Farm – Kula, Hawaii
The Alii Lavender farm was a beautiful, serene place unlike anywhere else with unbeatable views of the ocean and the Maui coastline. It was too bad the lavenders weren't in full bloom so we could have seen the full beauty of the plants and enjoyed the aroma throughout the farm .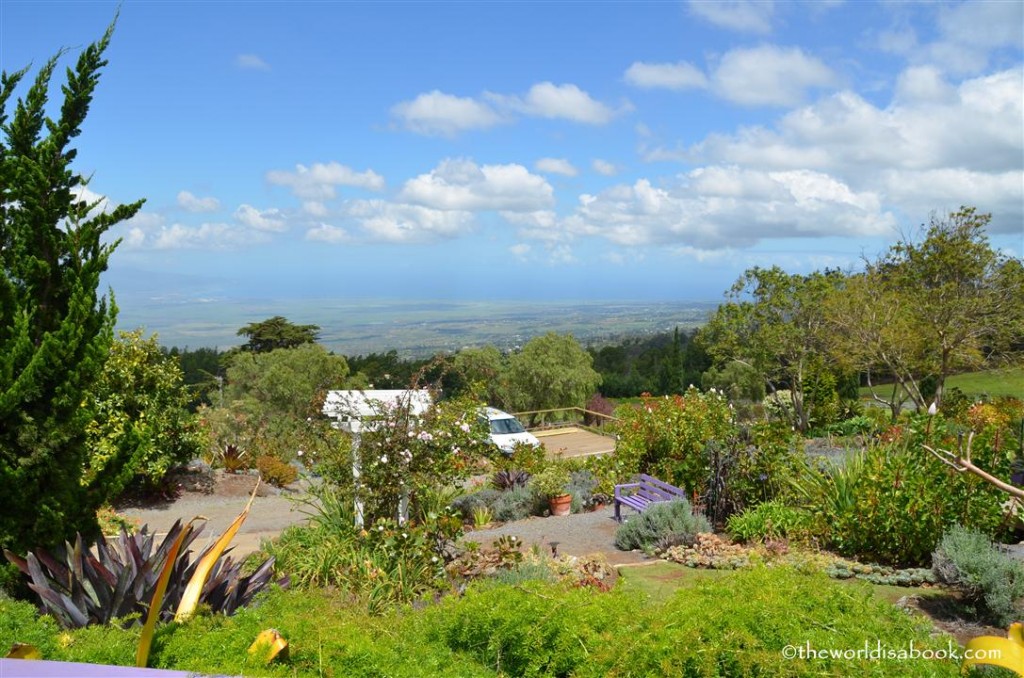 As we entered the gate, we were instantly transported into rolling green hills and neatly arranged lavender bushes everywhere.  We later found out there were about 55,000 lavender plants here with 45 different varieties.  It was a bit cooler here at an elevation of 4,000 feet.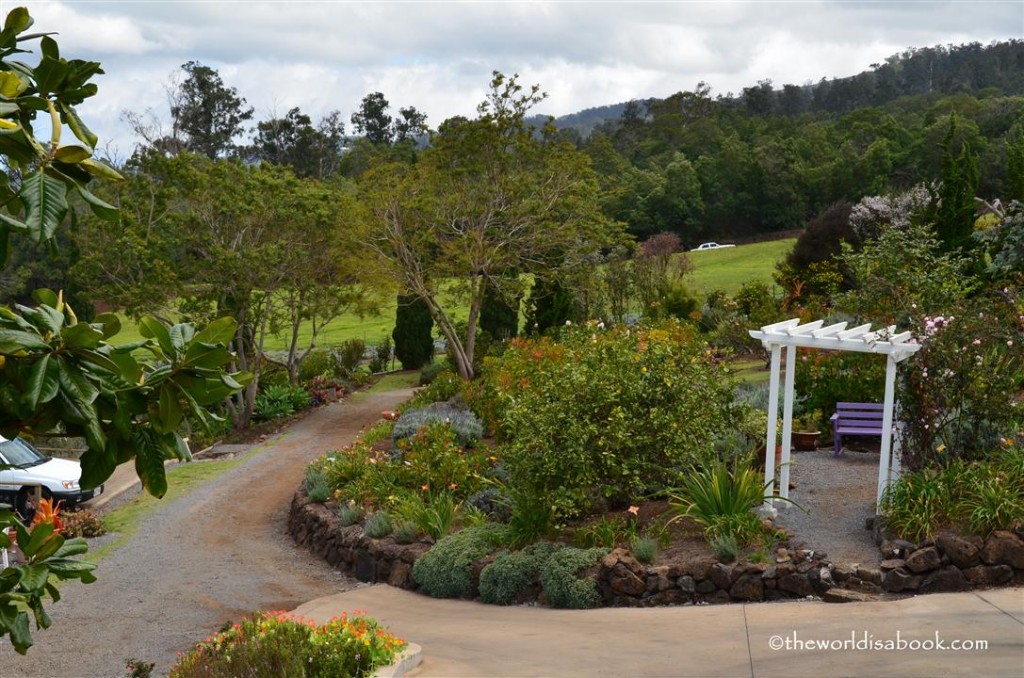 We were pleasantly surprised to find out they offered a children's activity called "Lavender Treasures". The object was to use a map to hunt for the treasures throughout the farm (i.e. windmill, secret garden, etc.) and use the rubber stamps near each location and stamp the ten squares on their map.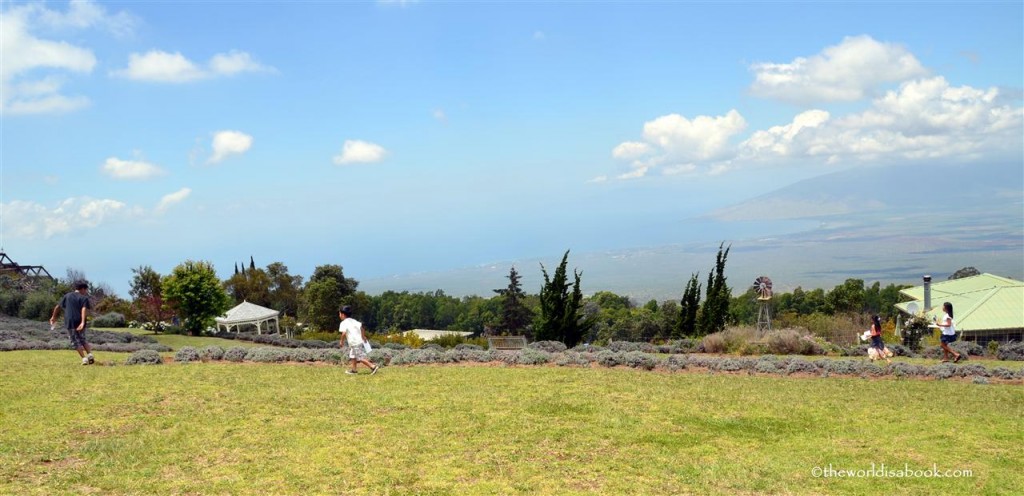 The four kids (ranging in ages 5-13) in our group excitedly took on this challenge and we didn't see them for awhile. We saw a few other children running around looking for their stamps too.  After completing the activity, the kids turned in their map to the staff where they were awarded with a lavender cookie as the treasure prize.  It was a great activity to keep the kids busy and explore the gardens.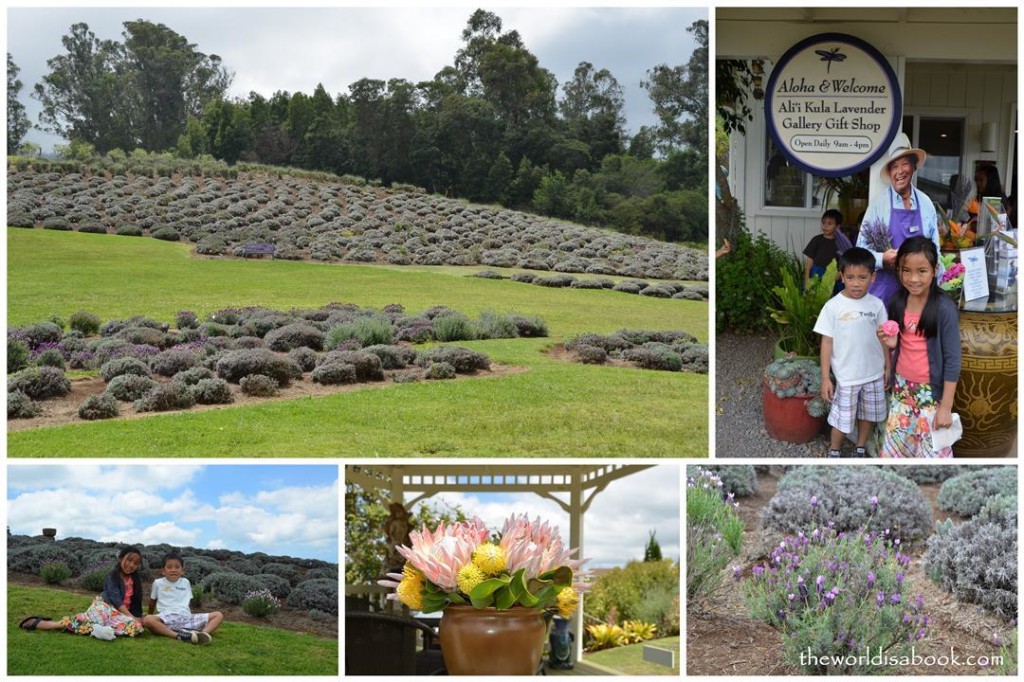 The gift shop had a terrace with some seating outside for admiring the scenic ocean views.  The all lavender gift shop sold various products ranging from lotion, soap to unique items such as lavender seasoning and jelly (with samples, of course).  The store sold some water and lavender infused coffee. My husband, the Starbucks addict, actually enjoyed the coffee. There were gardens, gazebos and benches strategically placed throughout for the best views and relaxation.
It was an idyllic place to take a nap as my husband did or just to meditate. He really was sleeping in the picture.  I felt like I needed to be doing some yoga poses in this setting of tranquility.  They truly lived up to their slogan of  'Relax, Rejuvenate, Renew'.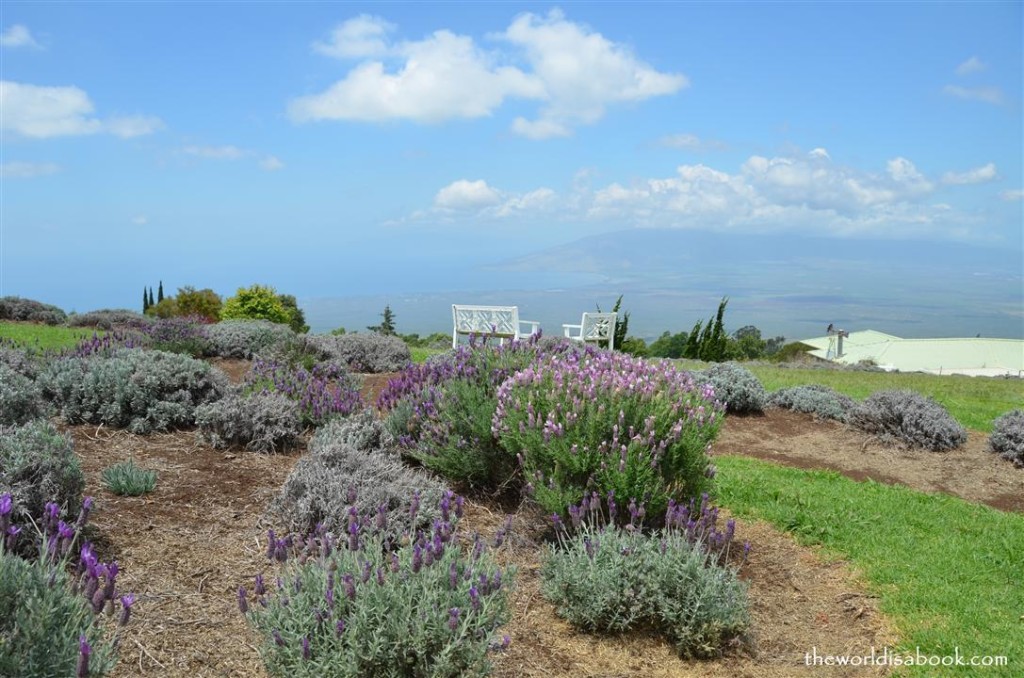 It also doubled as a botanical garden with a variety of other tropical plants and protea flowering trees.  Some of the flowers were used as decorations throughout the farm and were also sold in bouquets.  We saw the owner, Mr. Alii Chang, driving around in his golfcart and leading some visitors on a tour.  We were happy we got the chance to visit this hidden gem in the slopes of Haleakala.
Contact: 808.878.3004 Address: 1100 Waipoli Road Kula, HI
__________________________________________________________
Surfing Goat Dairy Farm – Kula, HI
We stopped by the Surfing Goat to show our city kids a real working goat farm.  The children in our group had fun petting and feeding the baby goats.  The adults in our group sampled a variety of goat cheese tasting.   Okay, so this was also one of the reasons we stopped by here.  It was sheer curiosity on what they could have done with goat cheese.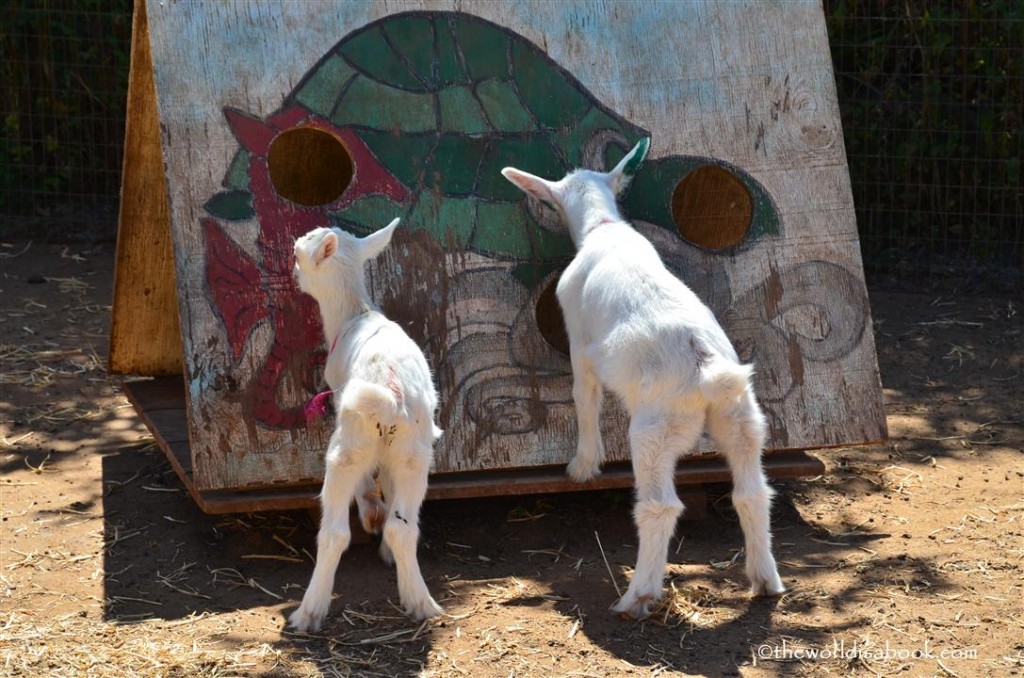 I didn't really know what to expect from their variety of goat cheese but we found some surprisingly good.  We tried the Alaskan Delight with a hint of salmon and Udderly Delicious among others but ended up buying their award-winning and the staff favorite French Dream with hints of herbs.  Truly delicious!
They produce award winning cheese with some of them served in some high-end restaurants in Maui. We had to try the goat cheesecake at $4 a slice.  We all devoured it and it was very good.  It was pretty light and not as rich as most cheesecakes.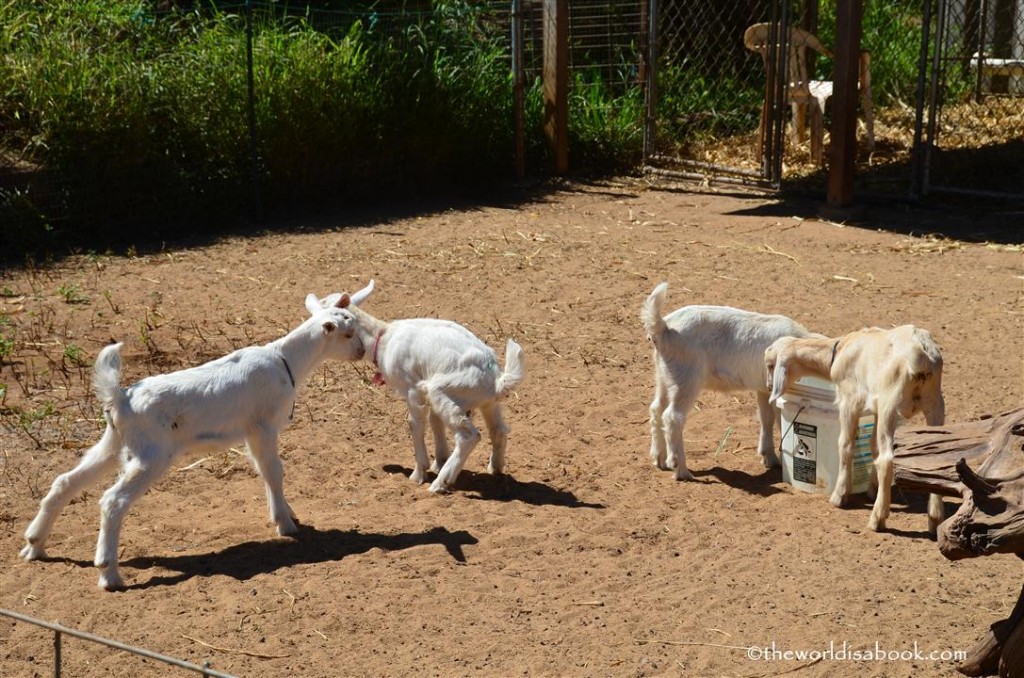 There was a public restroom where their goat milk soap was available for use.  It left our skin feeling so smooth and I now regret not buying them or trying out the goat cheese truffles. There was limited parking on a dirt lot.  Tours were available where they showed how their award winning goat cheese was made and also some activities including feeding, petting and milking goats. It was a quick detour that we all enjoyed.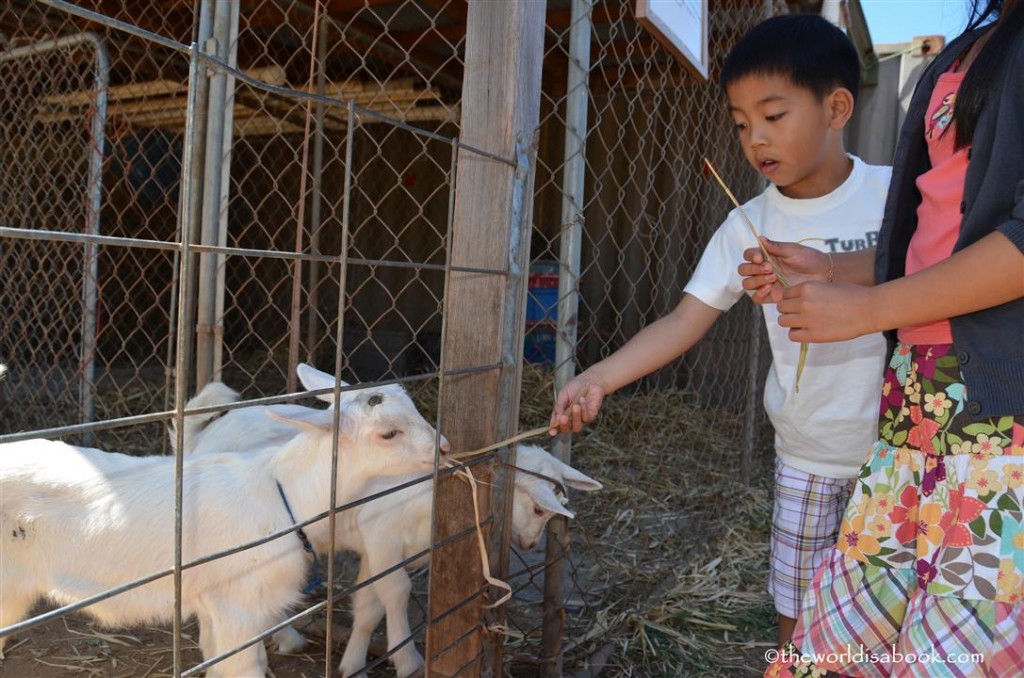 Website: http://www.surfinggoatdairy.com/
Contact: 808.878.2870   Address: 3651 Omaopio Road Kula, Hawaii
**For updates, please follow us on Twitter or the site's Facebook page .  Thanks!***
Related Links:
Check out these related posts: