5 Free Things to do in Los Angeles with Kids
Los Angeles has so much to offer families with world class museums, amusement parks and endless entertainment. We go to LA once a month due to its close proximity to our home and our ties to family and friends who live up there. The City of Angels has many diverse and iconic attractions but it's not the most bargain-friendly city for families to visit. But, with some planning, families can still have a wonderful travel experience here. These are our favorite free things to do in Los Angeles with kids.

1. The J. Paul Getty Museum's Getty Center Los Angeles
The Getty is one of our favorite art museums. This award-winning museum with an enviable hilltop location and stunning architecture is also very family-friendly. The five, modern buildings house an extensive collection of European drawings, sculptures, decorative arts, photographs and paintings. Don't miss Vincent Van Gogh's classic masterpiece, Irises. iPads are available at some exhibits to examine artifacts.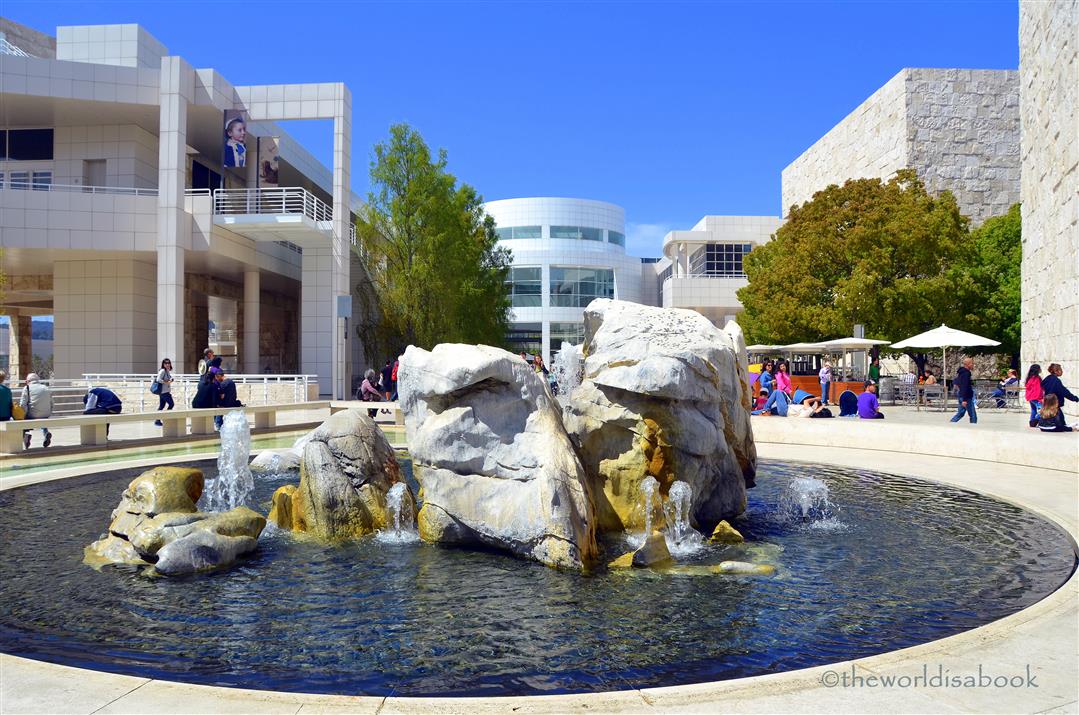 While the Family Room isn't very big, it's packed with five interactive areas for kids to make masks, put together a tube sculpture, lounge in a fancy bed or play with a mirror wall. The treasure-hunt wall with peepholes has art collection details and is a great way to engage kids with art. Get the Scavenger Hunt cards for kids to take around the museum to enhance their museum visit.

We love the Getty's 134,000-square-foot garden with over 500 plant varieties. It is a popular place for visitors to relax or have a picnic. Something is always in bloom here but don't miss a walk near the floating azaleas maze. Sign up for the free talks, tours and other programs, including one for families as soon as you get there due to limited spaces. Free iPod touch tours for a self-guided visit are also available at the information desk. While admission is free, parking is $15 per car or $10 after 5PM but well worth it. Kids will also love ride up on the tram to the museum.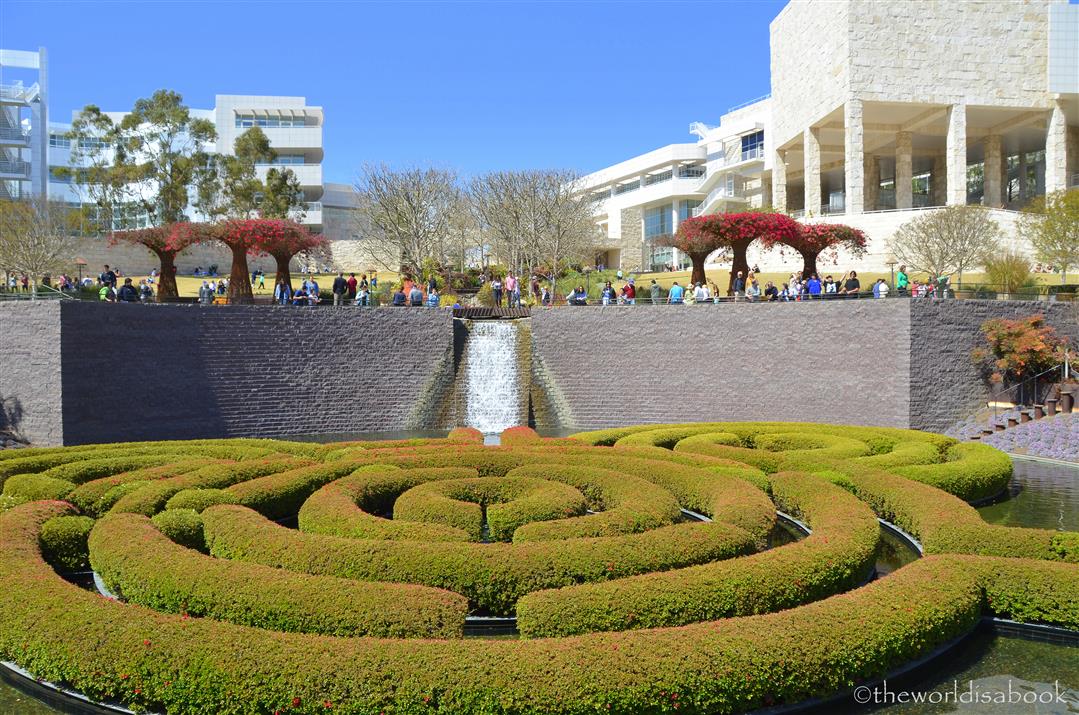 2. California Science Center
The West Coast's largest hands-on science center has a multitude of varied and interactive activities that can keep the whole family busy for days here. With exhibits focusing on the Ecosystem, Creative World, World of Life and Air/Space, I love all the educational aspects too. We always learn something new here.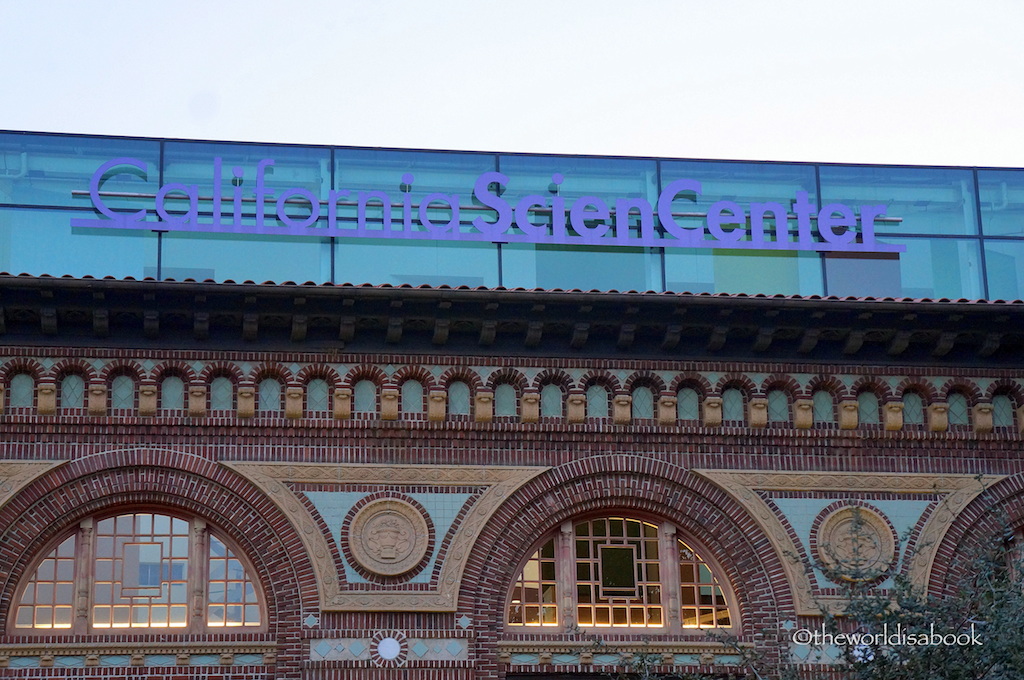 The Discovery Room is designed for kids 7 years old and under to learn more about the exhibits. My kids still like coming here. The Little Scientist Lab is a wonderful way to get younger kids interested in science. Don't miss the rocky shore and tidepool containers outside where kids can sometimes get a close encounter with marine life. My kids love the walk-through tunnel surrounded by a variety of sea creatures swimming around. The giant aquarium with a kelp forest is a big hit for everyone. Divers come out for some interactive sessions with the audience too.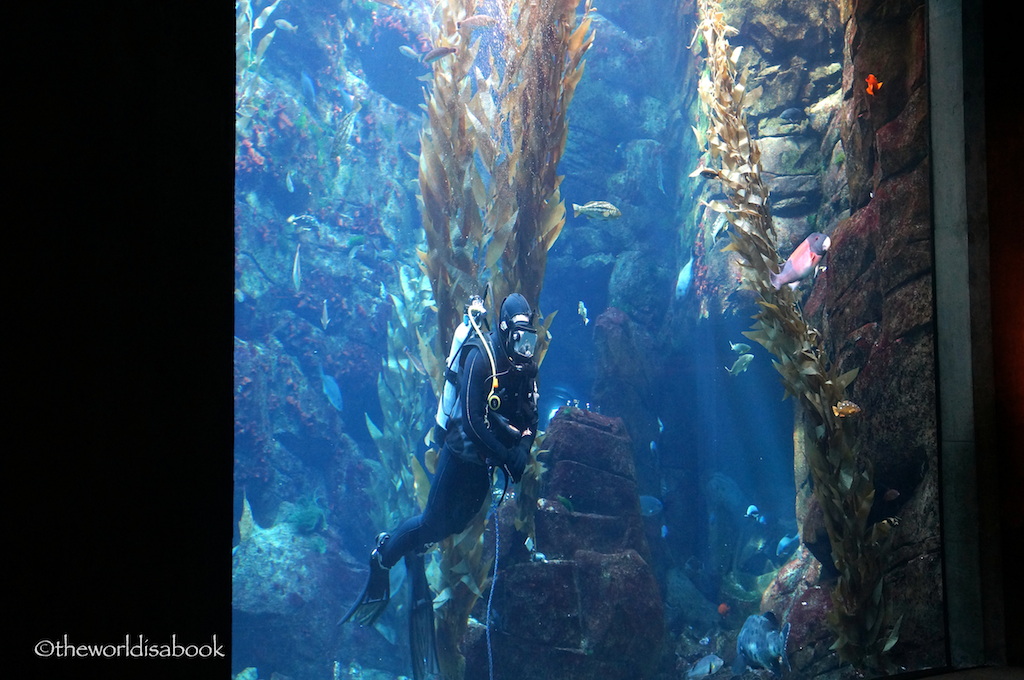 The newest exhibit here is the Space Shuttle Endeavor. For a minimal $2 reservation per person fee online, visitors are taken into exhibits on the history of the Endeavor, interesting film on how it was moved to here closing the streets of LA that took over 60 hours. Ever wondered how astronauts used the toilet or what they ate in space? You'll find out here. We love seeing the space shuttle up close and walking underneath it. It really is amazing what they were able to accomplish with the space program.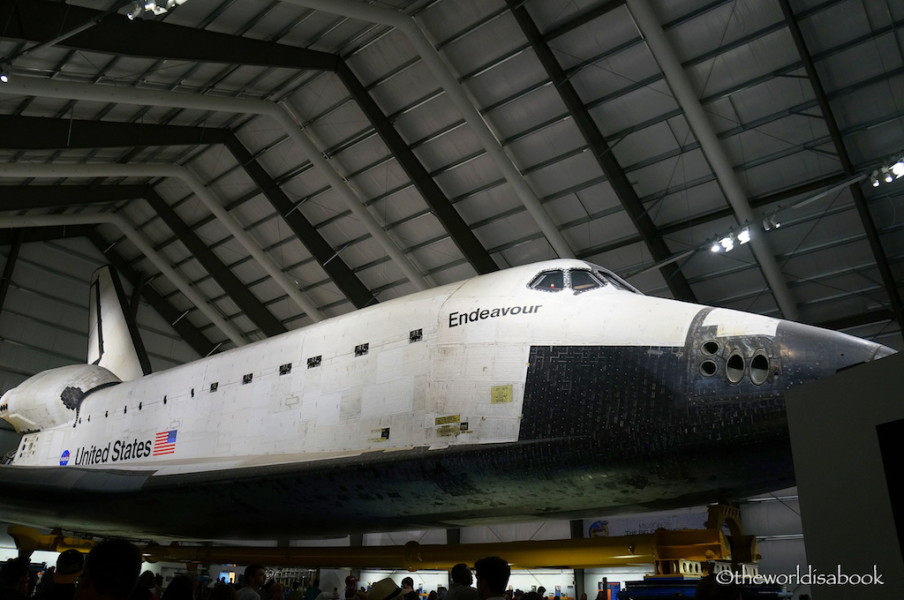 3. Beaches
I couldn't leave out the beaches that line the coast and make LA a fun beach destination. There are over twenty beaches in the region and open to many activities that range from tidepooling, surfing, windsurfing, beach volleyball or just playing in the sand. Some of these beaches also have boardwalks and piers perfect for strolling and biking. Don't miss the popular ones like Santa Monica Pier or Hermosa Pier.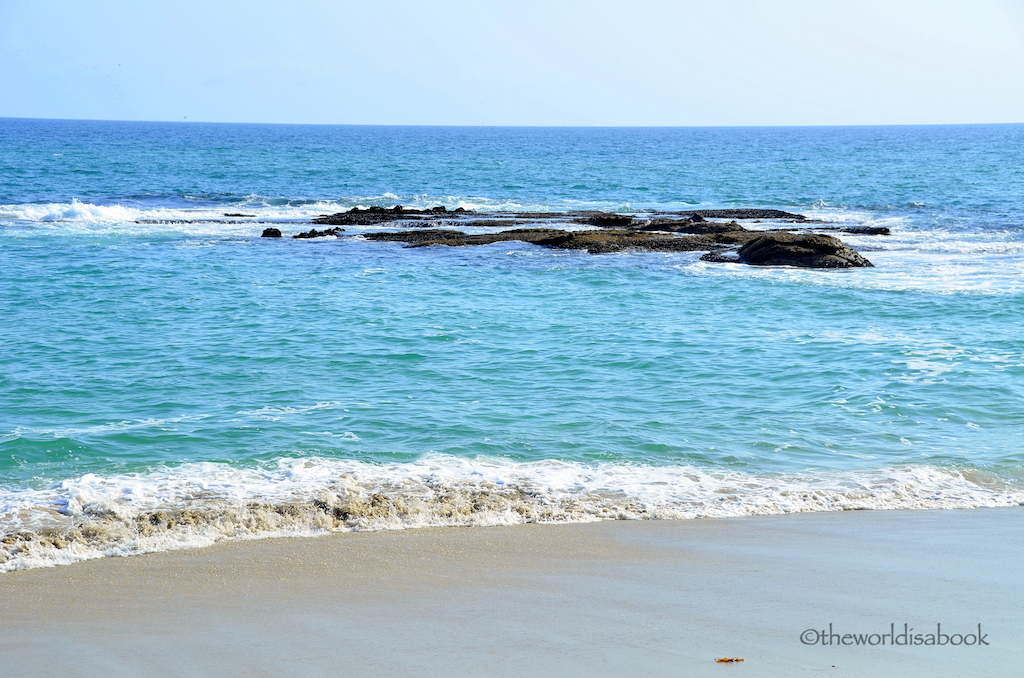 Many local favorites include Leo Carrillo State Park which offers nature walks, Will Rogers State Beach, Manhattan Beach, Malibu Surfrider Beach and of course, the famous and eccentric Venice Beach. We've never had a boring visit here. Strolling the Ocean Front Walk is like walking through a carnival of lively characters and entertainers. There are many cops patrolling this area so we've always felt safe. We also enjoy watching the daredevil skateboarders at the skatepark by the beach.
4. Griffith Park and Observatory
This large urban park is one of LA's gems. There are 53 miles of trails for hikers of all levels and plenty of open spaces for picnics and a day in the park. The LA Zoo, carousel rides, horseback riding, pony rides and museums among other things can all be found at this vast park. Check out the free Travel Town Museum with displays of historic steam trains and trolleys.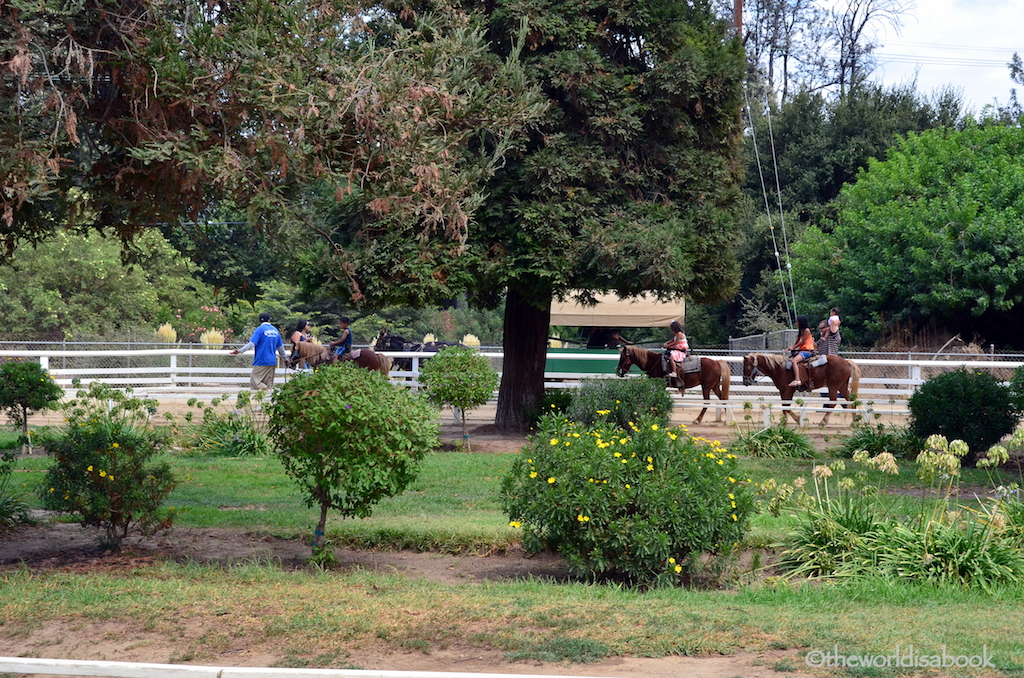 Though, the most popular attraction here is the Griffith Observatory. It is free to enter and browse through the observatory's exhibits. There are interactive exhibits for kids to learn all about astronomy like the 150-foot timeline of the universe, the Foucault Pendulum (demonstrates the Earth's rotation) and various telescopes to see the night sky or see sun spots.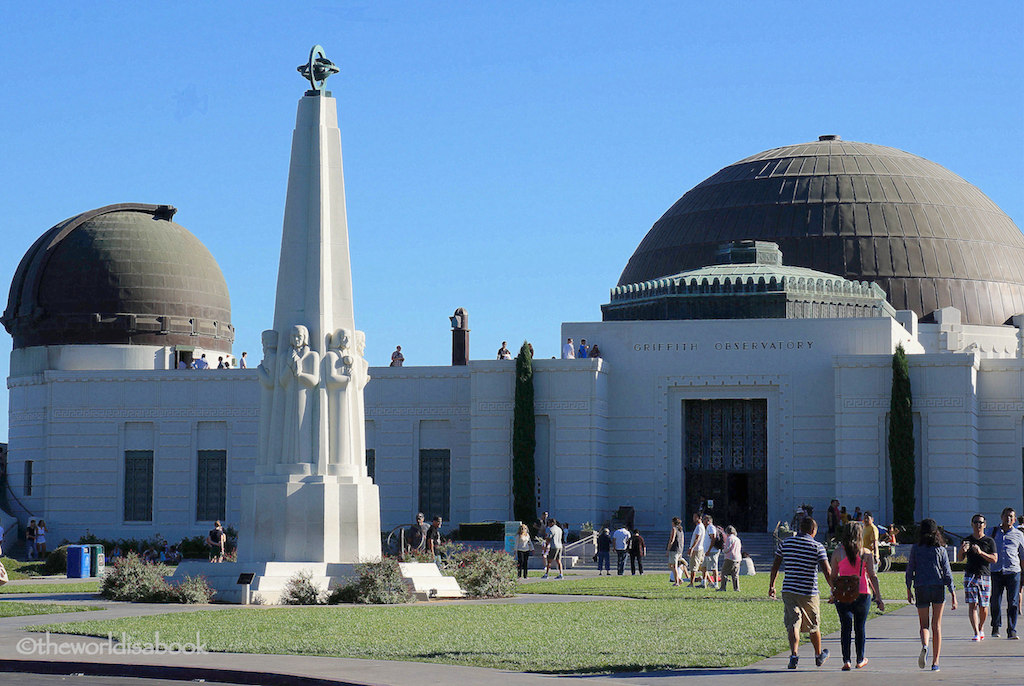 5. Explore Ethnic Neighborhoods
Let the kids travel the world without ever getting on the plane. Los Angeles is a very diverse area and one of our favorite things to do is explore the various ethnic neighborhoods. Stay around the downtown area and you can visit Little Tokyo, Chinatown, Koreatown and Olvera Street. Olvera Street has El Pueblo de Los Angeles Historic Monument which was the original site of the city's foundation.
Check the calendar of events on each area to hopefully see festivals and parades during your visit. My kids enjoy visiting the temples, seeing the merchandise and trying out food in these neighborhoods. It's a wonderful way to expose kids to other cultures and learn the variety of food, customs and languages.  It also provides great travel inspiration to visit the home countries.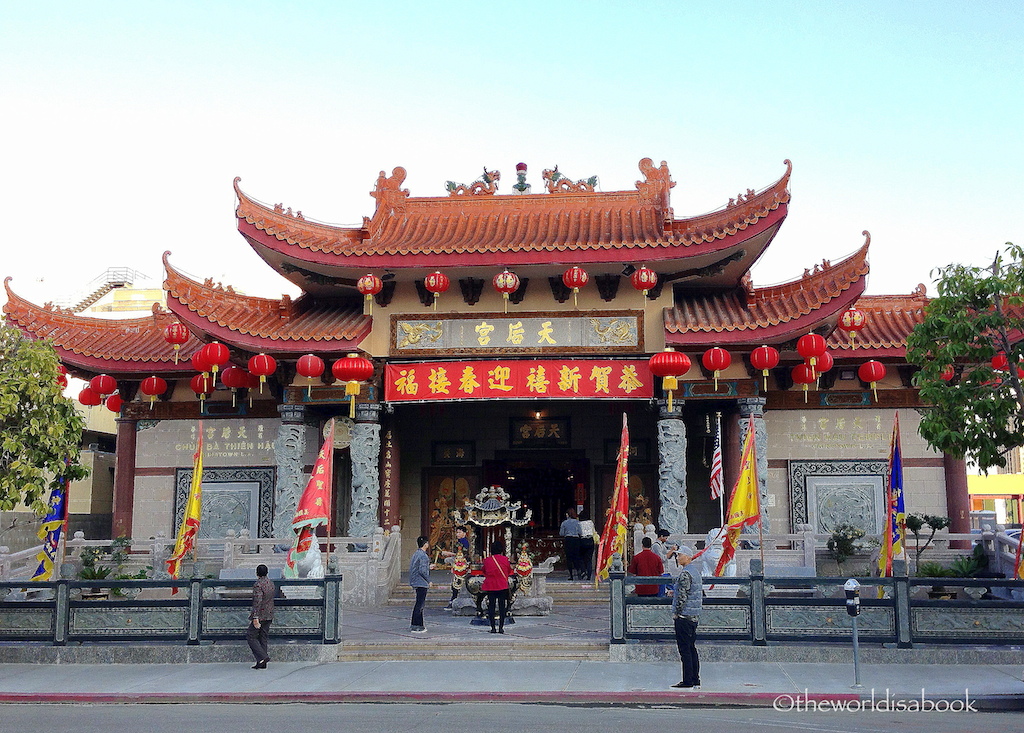 Honorable Mention
Free TV Show Tapings – It is possible to attend a taping and see the behind the scenes actions of some of your favorite  TV shows. They need to be r

eserved online in advance

.

Most have a minimum age of 18 years old but there are some available Disney Channel shows with a minimum age of 10 years old. Also

check this website

for more information to attend tapings or possibly be a game show participant.
Occasional Freebies
*Any other suggestions for free things to do in Los Angeles with kids? 
This is a part of a series called Five Free Family Friday which is a collective guide of free family-friendly attractions from places all over the world.  If you'd like to contribute with the free attractions in your home city, I would love your guest posts. Thanks!