Wandering through Wallenstein Palace Garden Prague
Prague is full of hidden alleys and charming walkways. We were in the Malá Strana or Lesser Quarter area strolling and came across a wall with an unmarked door and saw a a couple of other tourists walking in. Being the nosy tourists that we are, we entered and got more than we bargained for. Hidden behind the high walls, among a variety of buildings, we found a palace garden with fountains, statues and other unique features.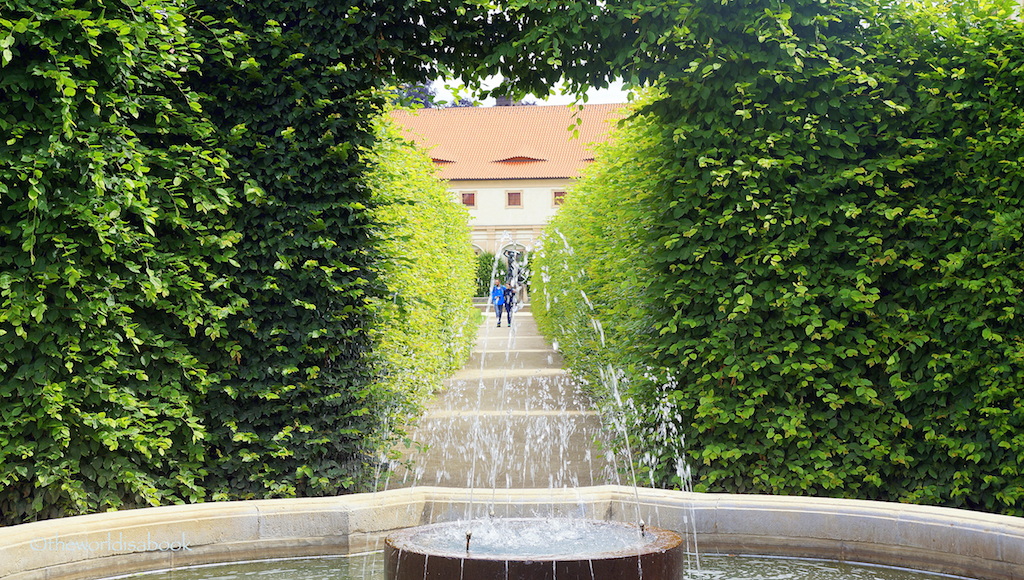 The Wallenstein Palace (Valdštejnský palác) was a Baroque palace that is now the seat of the Czech Republic's Senate. The palace is closed during the weekdays so we didn't get the chance to see it. Wallenstein Garden (Valdstejnska zahrada) was one of Prague's first palace gardens. The gardens and palace were built between 1623 and 1630 in an early Baroque style with many Italian influences.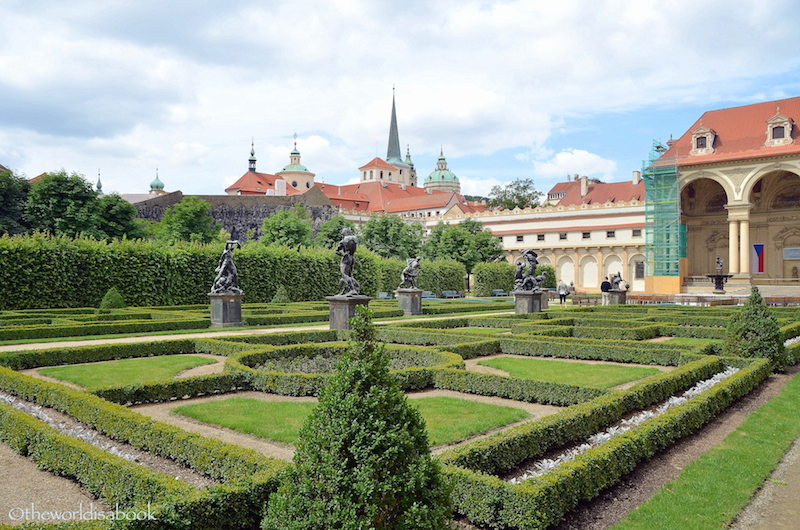 The palace was originally constructed by General Albrecht Vaclav Eusebius of Wallenstein, who was a rich Czech nobleman. This was meant to be his Prague residence. The palace became state property after World War II and converted into some of the fanciest government offices around.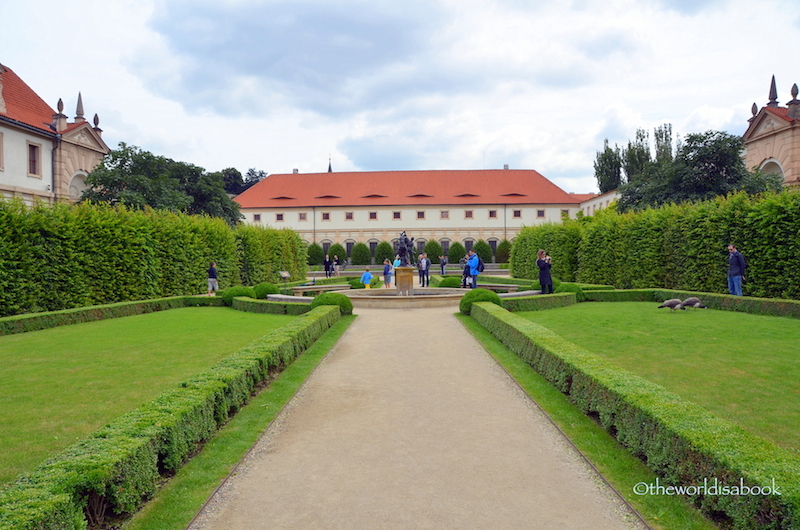 As soon as we entered the garden we were struck with its peacefulness, beauty and lack of crowds. It was hard to find any place not overrun with people during our summertime visit to Prague. My kids were just excited to see a large patch of greenery and wide open spaces to explore and run around.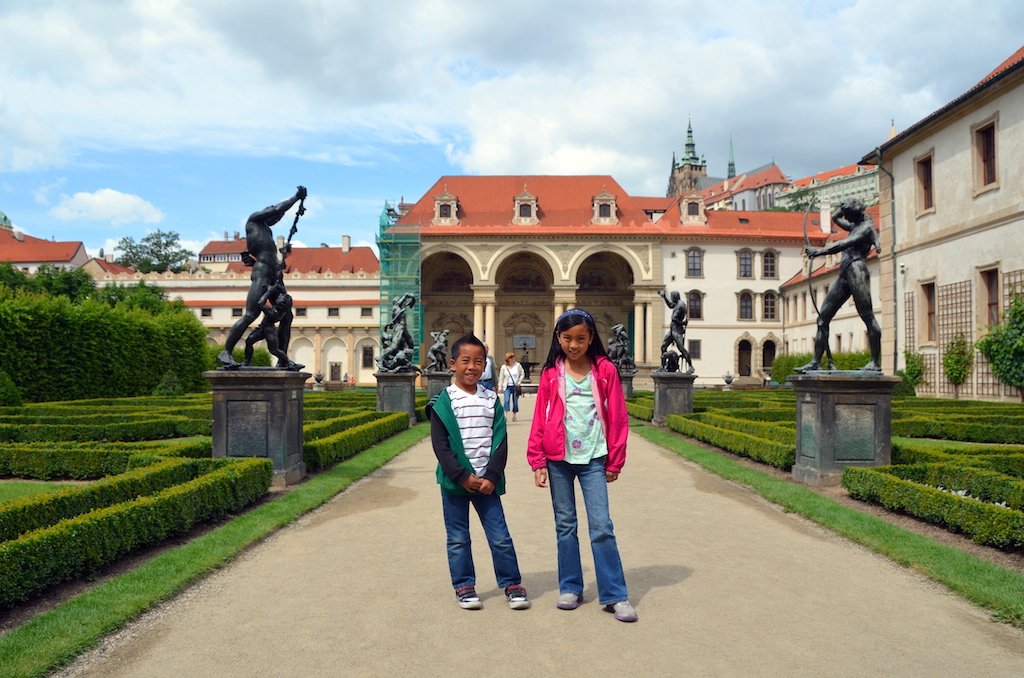 We were greeted with one of the resident peacocks here. There were a few of them roaming around. After reading more about this garden, there were supposed to be a couple of albino peacocks here too. Unfortunately, we didn't get to see them. There was also a fish pond with a small islet and statue of Hercules in the middle where kids can feed ducks.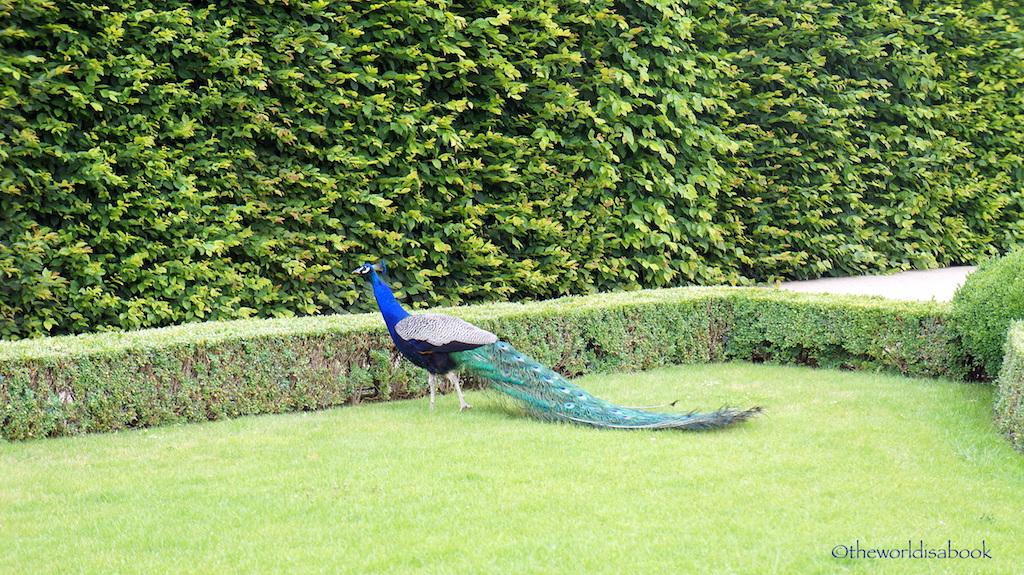 One part of the garden was a collection of bronze statues representing Greek mythological scenes and figures. These statues were actually replicas of Dutch sculptor, Adrian de Vries' work and were brought here in the early 1900s. The original statues were stolen by the Swedish army in 1648 as "war booty" during the Thirty Years War. The originals can be seen in Drootningholm Palace's garden in Sweden.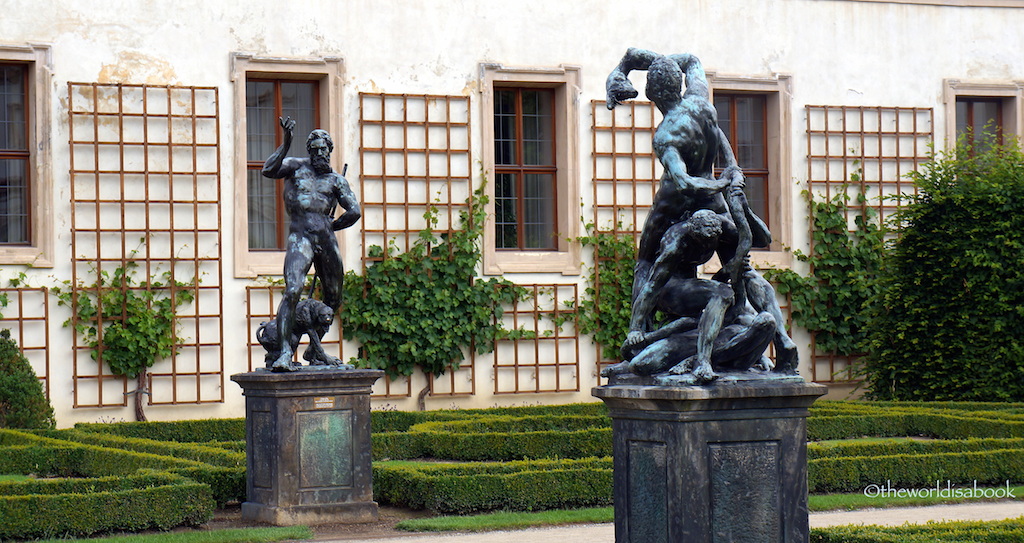 The well-manicured hedges and lawns were in the shadows of St. Vitus Cathedral and Prague Castle along with the red roofs and spires the city is known for. It was such a delight to sit on one of the benches and look up to see these buildings looming over us.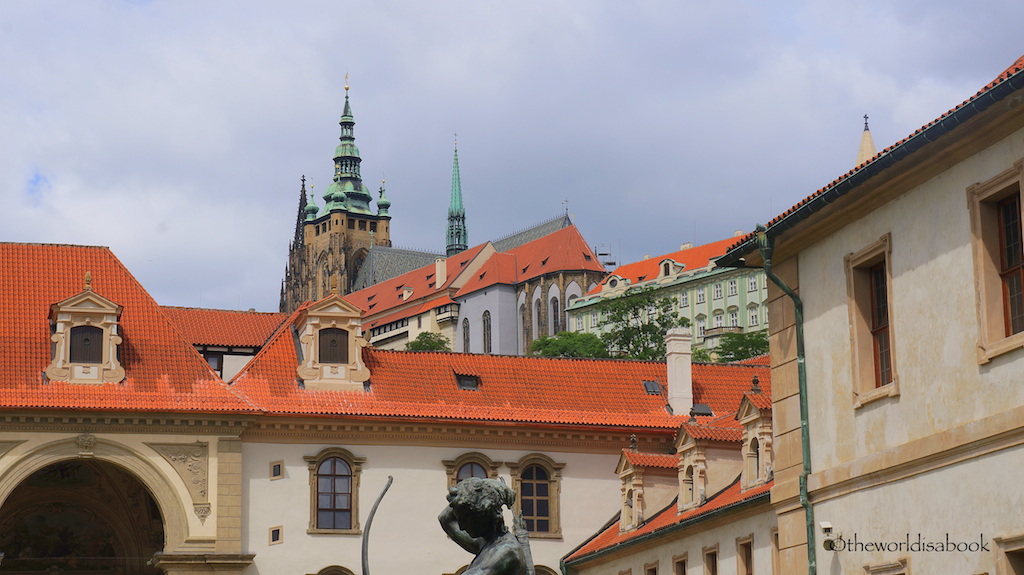 The centerpiece here is the garden pavilion or Sala Terrana. This three-arcade building was being renovated during our visit. As we walked closer, we saw the beautiful frescoes that adorned its ceiling and walls behind some netting.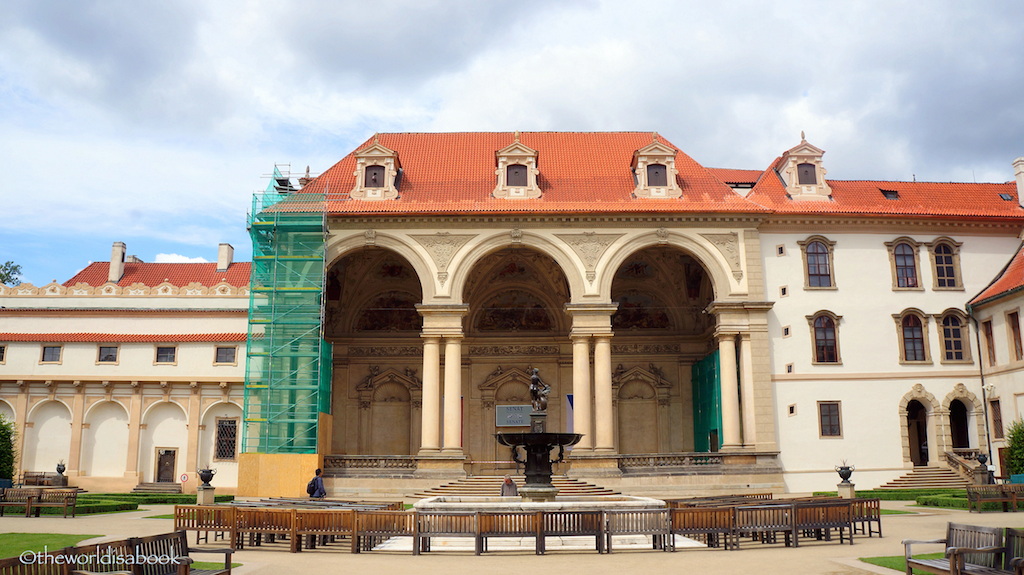 This was built in 1627 and has been maintained well. The frescoes were supposed to depict scenes from the Trojan War.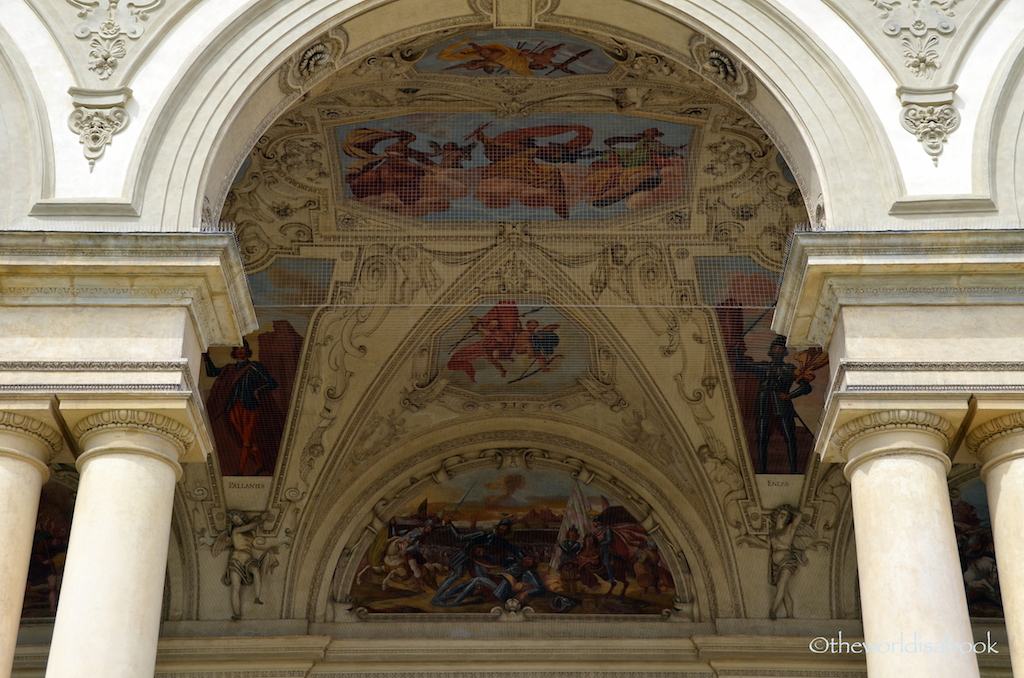 Sala Terrana was a popular venue for concerts and theater performances. I can just imagine how wonderful it would have been to attend a performance here.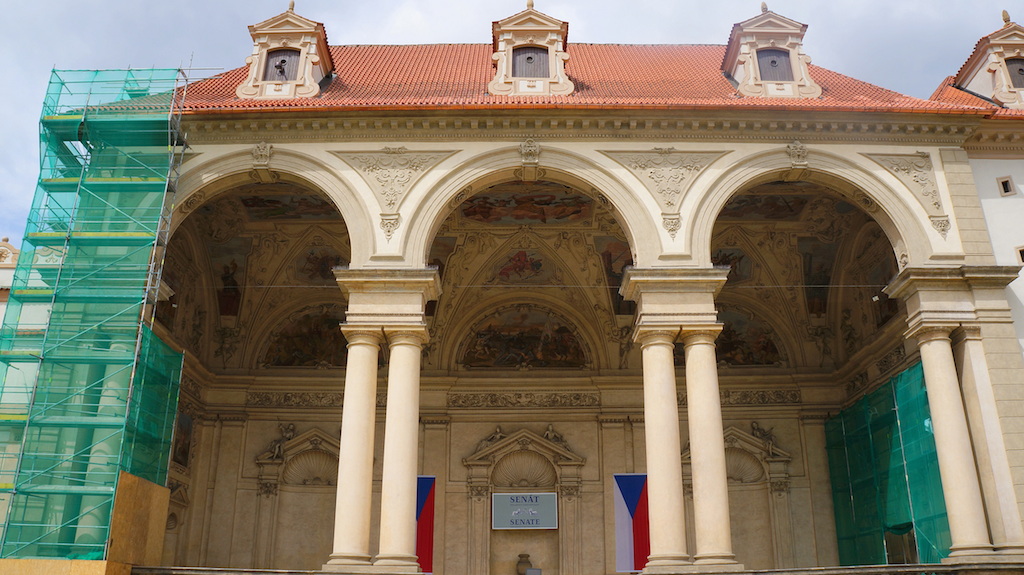 The many benches here made it an ideal place to relax, sit or read. Even with the nearby tram lines and neighboring roads, it was quiet and calm which added to our enjoyment.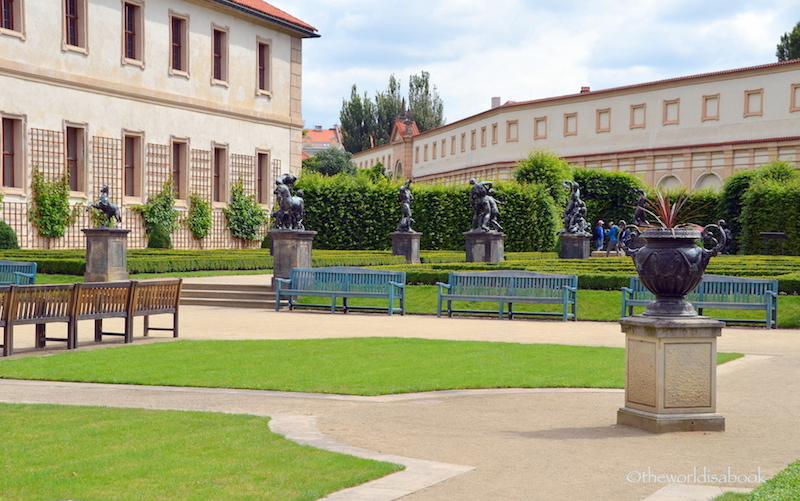 As my kids ran around, they were excited to find a unique and interesting wall called The Grotto or Dripstone Wall.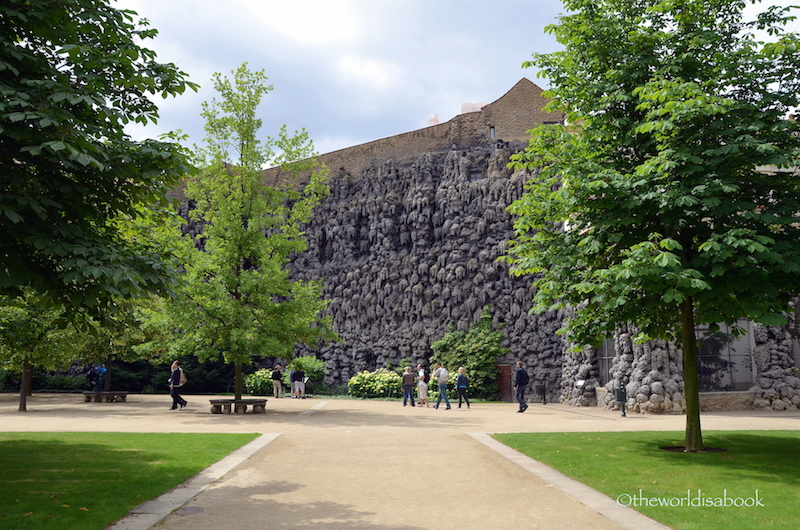 This gray wall was supposed to represent artificial stalactites found in a limestone cave. It was such a contrast to the rest of the garden and we've never seen anything quite like it.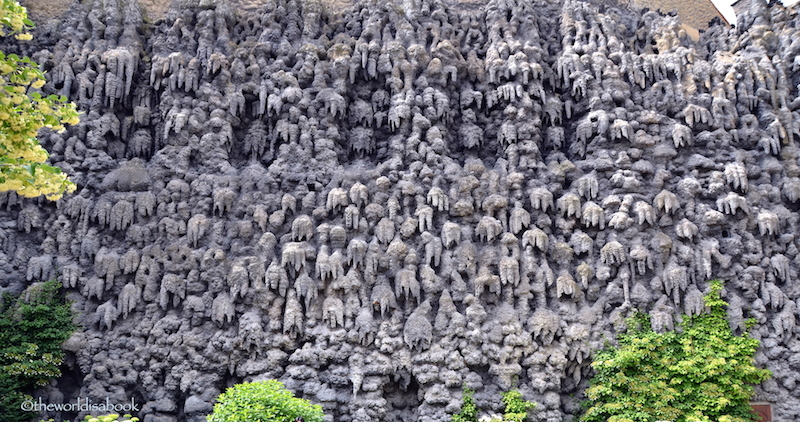 The sign indicated that there were images of grotesquely formed faces and animals hidden in the wall's recesses. I'm not sure what this wall's purpose was other than to entertain the visitors. My kids desperately looked but we couldn't find any images. Can you see any images?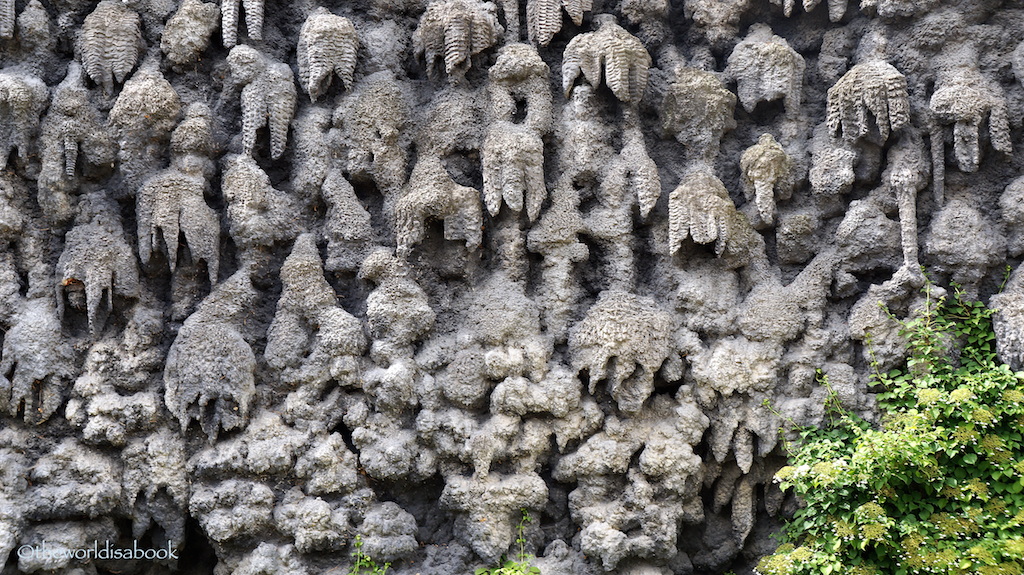 We heard strange hoots nearby and found an aviary next to the wall with some owls perched high on their cages. There weren't that many of them but enough to entertain the kids as they tried to get the owls' attention.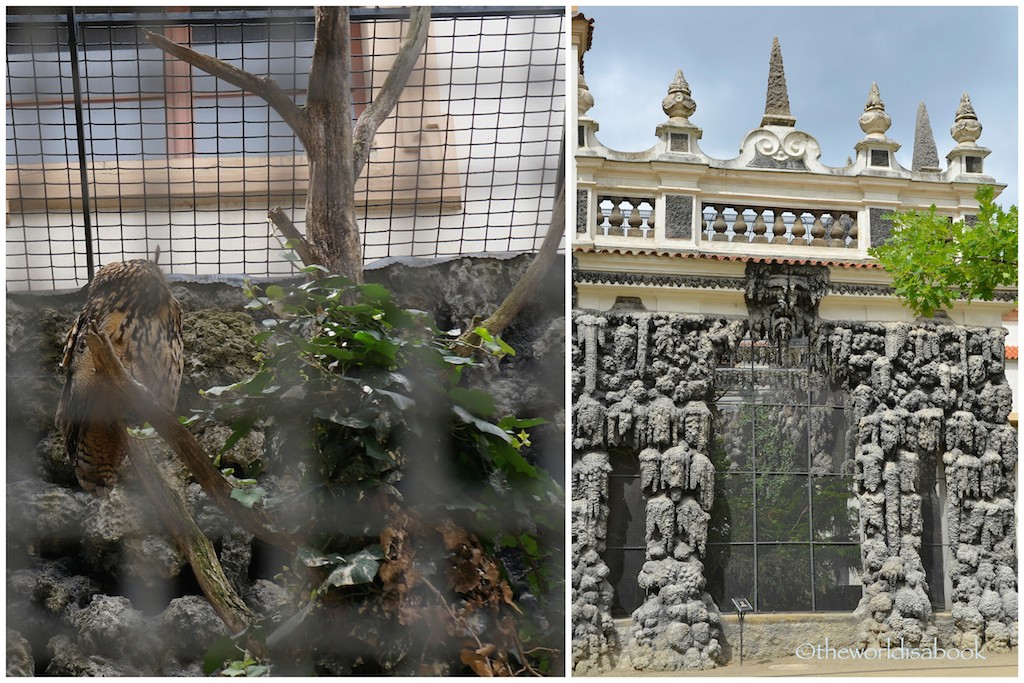 The garden was a lovely and peaceful retreat in the center of the city. It is the ideal place to rest and relax during sightseeing and escape Prague's crowds even for just a few moments. If you're in the area, don't miss a stop here. We really enjoyed our long, leisurely stroll through this garden despite finding it by accident. So, the next time you're visiting Prague or even any city, don't hesitate to open inconspicuous doors. You never know what surprises are in store for you.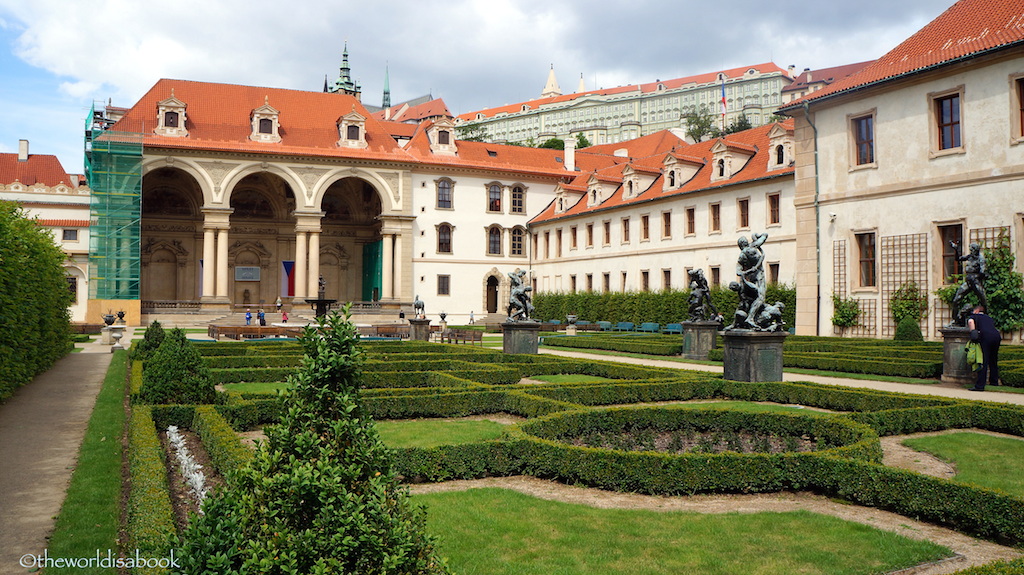 Tips for Visiting Wallenstein Palace Garden
The garden is open to the public daily from April to October.
Wallenstein Palace and its state rooms are open to visitors for free during the weekends.
Concerts held in Sala Terrena during the spring and summer are mostly free.
The garden is located behind the Malostranská Metro station.  Exit the station to your left after going up the escalators and turn immediately to your right. Two other entrances are from the first courtyard of Wallenstein Palace at Valdštejnské náměstí 17and halfway down Letenska street. This was a busy tram street and where we found the small door on the large wall.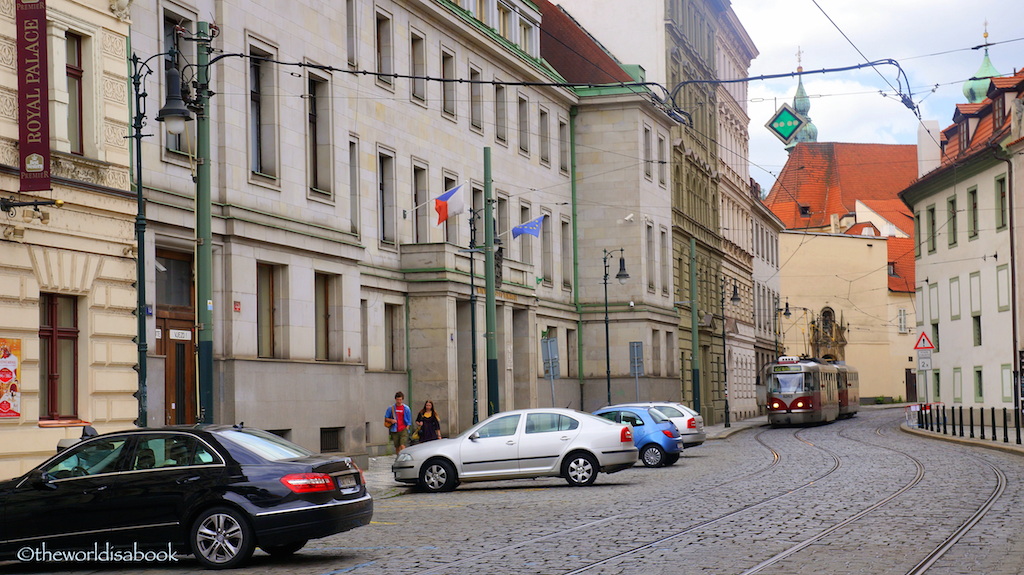 Have you been to this garden? What accidental discoveries have you made in your travels?
Pin it now, Read later!