Top 10+ Common Misconceptions about GUAM
Let's start with "Have you heard of Guam?" It's okay if you haven't because you're about to learn quite a bit about it. We're heading to this tiny Pacific island in a few weeks to visit friends and family. I wanted to give a little introduction on a place I called home from elementary school until I graduated high school.
Sadly, there isn't that much information on Guam out there. It's no wonder that my friends, family and I, who have moved out of Guam, have been asked some amusing, strange and head-scratching questions over the years. I'm happy to share some here. Hopefully, you can learn something along the way as I debunk some misconceptions.
Where is Guam?
This is the most common question many of us are asked. It's usually hard to find on a map. Sometimes, Guam shows up in a map depending on how good it is but it'll usually be a dot. Our general answer is "It's a small island in the Pacific Ocean". Some of us answer in terms of flight times to/from well-known places – about 3 to 4 hours from Japan and the Philippines, 5 hours from Cairns, Australia and 8 hours from Hawaii.
Guam is part of the Mariana Islands chain and is the largest and southernmost of these islands. It is 214 square miles (549 square km) – 30 miles long and 8 miles wide. Believe it or not, there were some places in Guam I actually haven't explored despite its small size.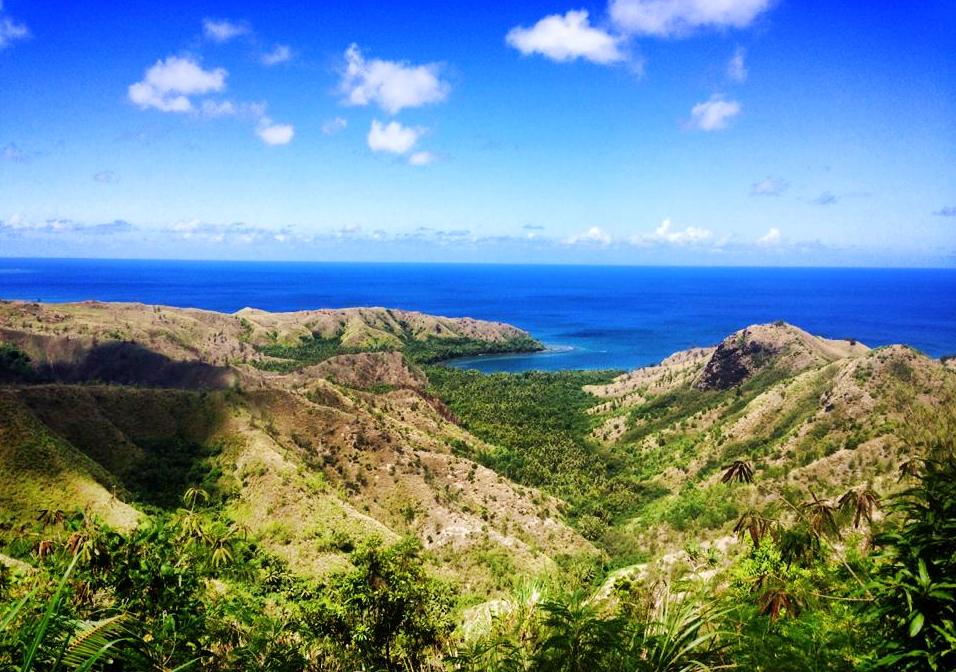 Ferdinand Magellan, a Portuguese explorer, discovered it on March 6, 1521. It was colonized by Spain, briefly occupied by the Japanese during World War II and became an unincorporated United States Territory in 1950. Although, we've also been mistaken for being a foreign country or for a shortened name of Guatemala. Geography has never been a strong suit for many people.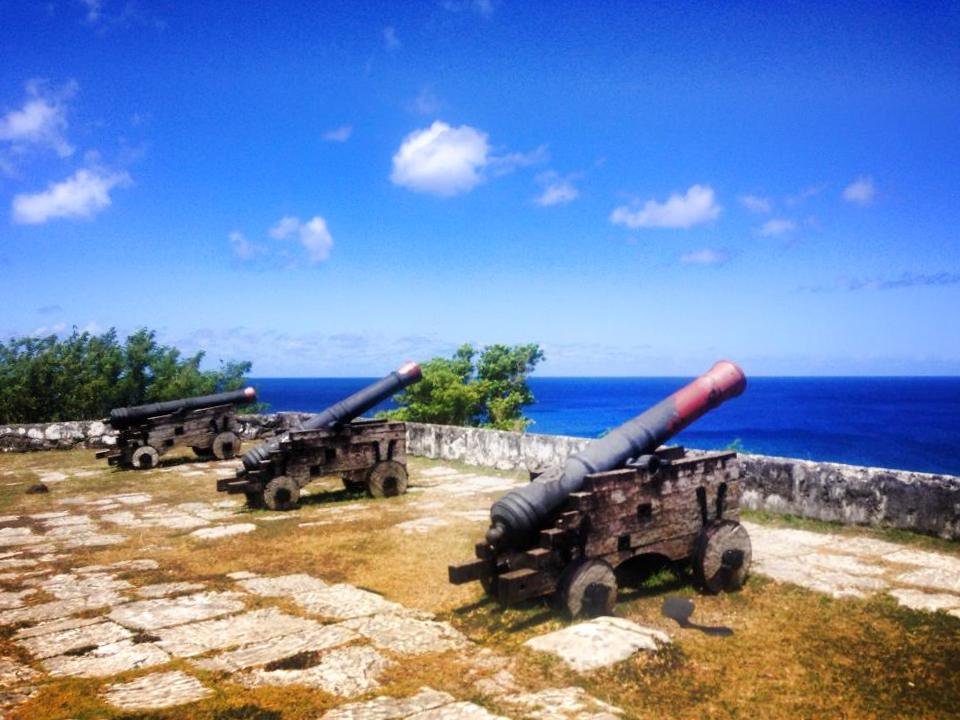 What are the people called? Are you Americans?
Contrary to some assumptions, we're not called Guamese, Guamian or Guamish. The island's indigenous people are called Chamorros who still make up about 37% of the current population. Over the years, Guamanian was used for long-time residents regardless of their ethnicity.
Guam is a melting pot of other cultures where 26% of the population is Filipinos, 11% is from the neighboring islands, other Asians and North Americans have made their homes here. Guam has several military installations on the island. So, there is always an influx of military families moving in and out of here. I grew up with a lot of military kids who I'm lucky to still be friends with.
Due to its geographic location and being the westernmost US territory, it has adopted the slogan of "Where America's Day Begins". As a US Territory and with a population of over 180,000, Guam residents are US citizens and yes, proudly claim to be Americans. We also use US dollars for our currency which answers another question we often got asked.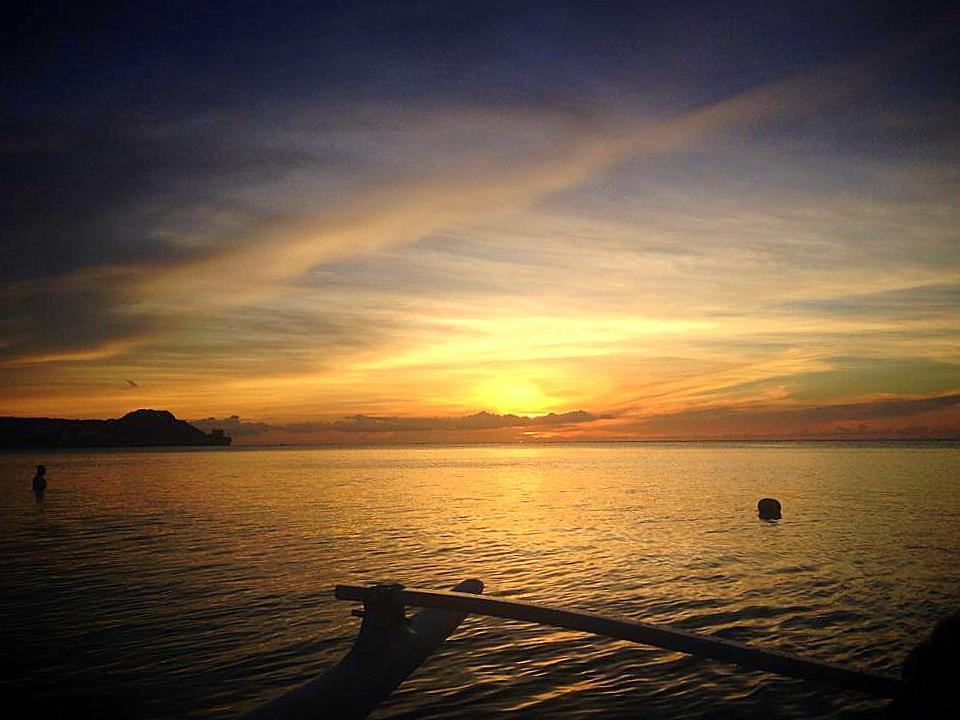 Do you speak English? Why don't you have an accent?
Yes, we do speak fluent English since it is our main language. Some of us may have a distinct accent but I'm pretty sure you can carry on a conversation with us. It still amazes me how people are surprised when they hear many of us speak. I'm not exactly sure if people expected us to have accents like our fellow islanders in the Caribbean. I've gotten quite a few "Your English is really good" comment over the years. I don't know if I should have taken that as some sort of compliment.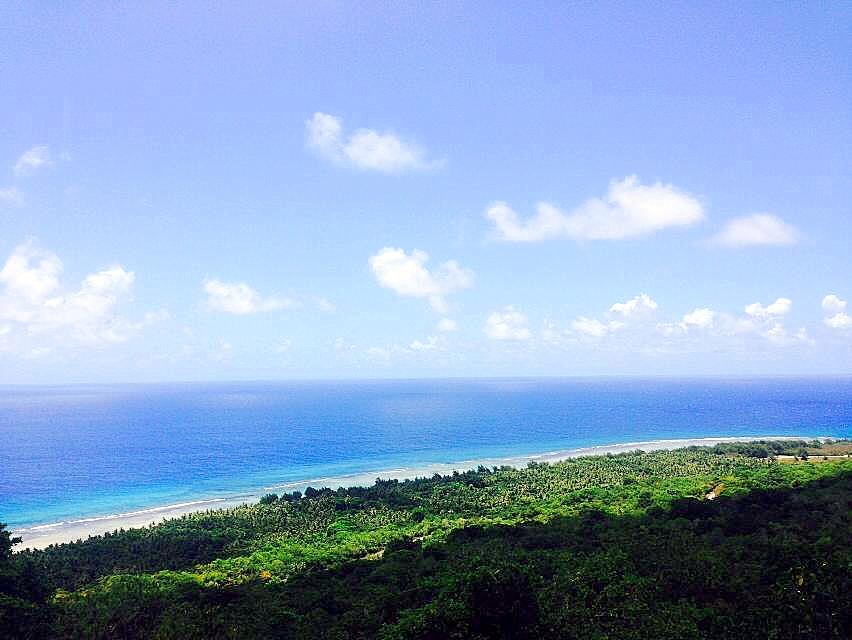 The word Chamorro encompasses the people, culture and language of Guam. The Chamorro language is unique and has some Spanish similarities. It was a subject in school along with Guam history we were required to take. Unfortunately, I can only remember a handful of words now.
Do you live in bamboo/grass huts?
Some who have heard of Guam have a perception of an underdeveloped island. Guam is divided into 19 villages headed by mayors. But, residents don't live in primitive or third world living conditions. My husband asked me how our houses looked and if our roads were paved when we first met almost 20 years ago when he learned I lived in a village. There is running water, toilets, electricity, etc. and residents don't live in huts. Most of the houses are made of concrete with modern amenities to withstand typhoons.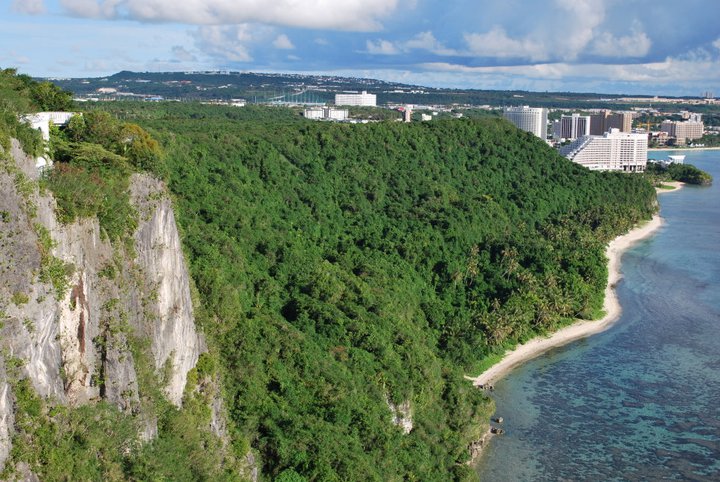 Speaking of typhoons, the whole island doesn't get wiped out when one passes by. Some friends have been asked this question. Guam has endured many typhoons that it is well prepared to handle this natural occurrence.
Are your roads paved? Do you have cars?
Living in villages may also imply traveling by dirt roads to get around. Guam roads are paved and made with a mixture of coral and oil though you may encounter more than your fair share of potholes.  I liked this touristy picture of my brother riding a carabao too much not to post. It's probably how some people think we travel around the island.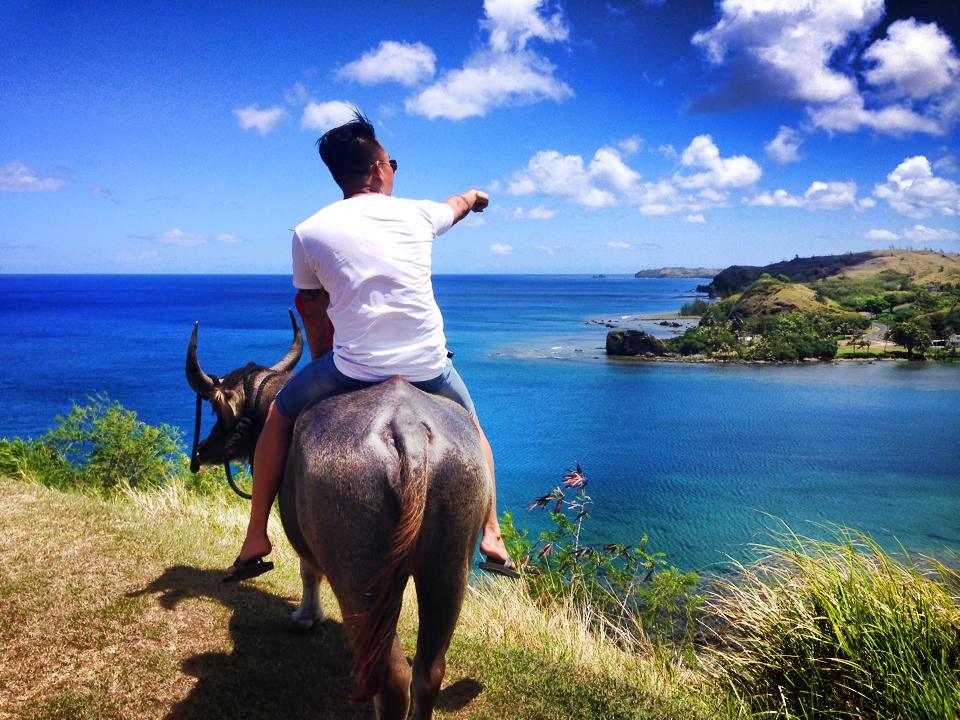 Water buffalos or carabaos are still used in some parts of Guam for farming. But, this isn't our mode of transportation. Guam residents love their cars since there really isn't any reliable public transportation. Our idea of a road trip growing up was going around the island and with stops –  it took just a few hours.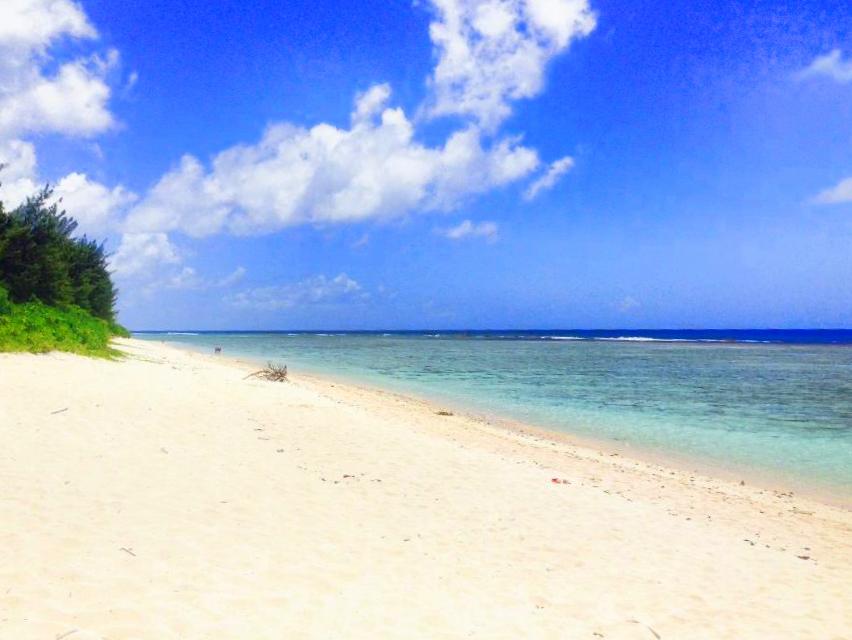 How did you get here?
One of my friends who lives in Southern California was asked this question. I'm glad I wasn't asked this because I would have been so tempted to answer with "by paddling a canoe and it took months to get here".
What food do you eat? Do you hunt your food? Are they cannibals?
While the native Chamorros hunted for their food, many people get their food from stores just like everyone else these days. Understandably, there's premium on imported goods. There are still people who hunt and fish but it's more for recreational purposes. The cannibal question was posed to my high school Physics teacher. I think we got mistaken for some other Pacific island who practiced cannibalism.
There has also been an increase of chain restaurants and fast food places in recent years on the island. Guam residents have an affinity for barbecued items. I will have a separate post dedicated to Guam's food later. Below is a local favorite plate of BBQ ribs, chicken kelaguen (marinated chicken salad type), red rice (soaked and cooked with achiote/annatto seeds) and the local version of empanada (island style chicken turnover).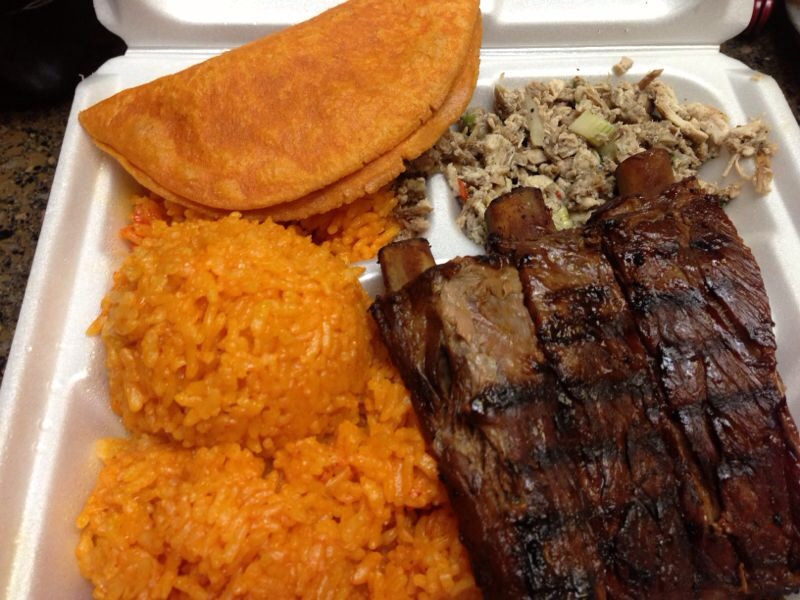 Do you wear/own a coconut bra and/or grass skirt?
I've been asked this a few times. There's more to the island girl image than a girl dressed as a hula dancer. We don't walk around with loin cloths, grass skirts and coconut bras. The locals wear regular clothes but tank tops and shorts are common considering its hot and humid weather. And to answer the question – No, I've never owned a coconut bra or a grass skirt.
Aren't there a lot of snakes on the island? Have you seen the brown tree snake?
There have been enough reports over the years of the overpopulation of Guam's brown tree snakes that people think the island is overrun with them. It's unfortunate that the mainstream media usually only reports about Guam's snake infestation and efforts to get rid of them like the famous tylenol-laden mice drop. These snakes caused the extinction of several of Guam's native bird and lizard species. Honestly, I think I only saw a handful of snakes while living there and it's not common to find them from inside the toilets or waiting to attack people at every corner.
What is there to do in Guam?
Surprisingly for a small island, there are a lot of activities to keep tourists and locals busy. There are plenty of water activities and beaches for playing and relaxing. It is popular for scuba diving sites and a cheap place to get diving certificates.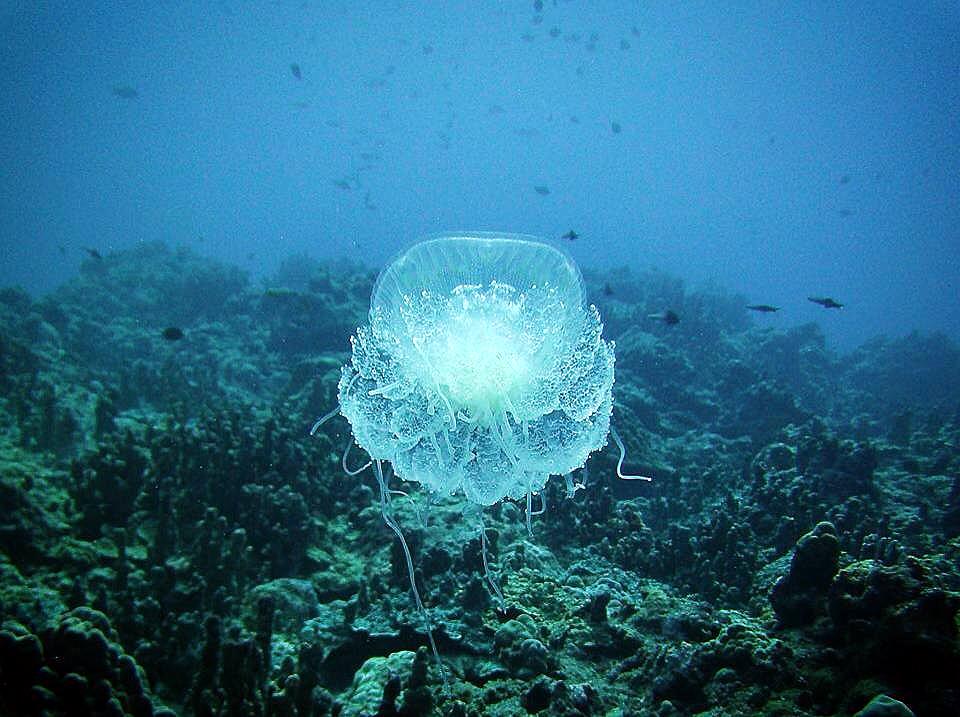 It also has plenty of golf courses with ocean views. Keep in mind that things may move a little slower due to the laid back island lifestyle.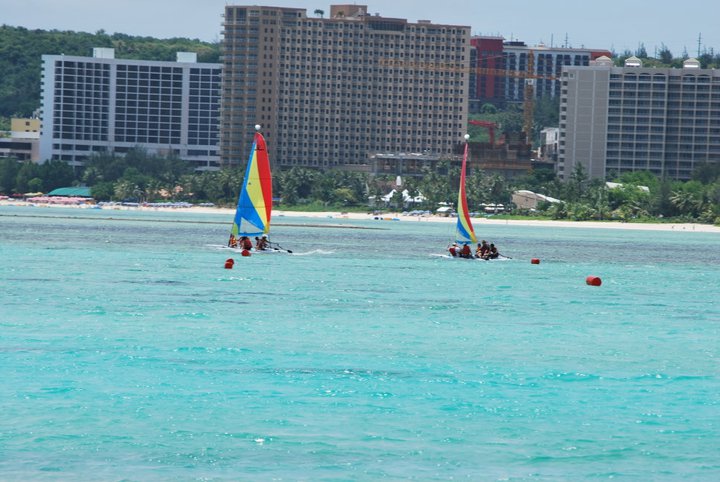 Guam's main industry is tourism. It is very popular with Japanese and Korean tourists but sadly, still a hidden gem to the rest of the world. The Tumon area is known as the hotel district that caters to the over a million annual tourists.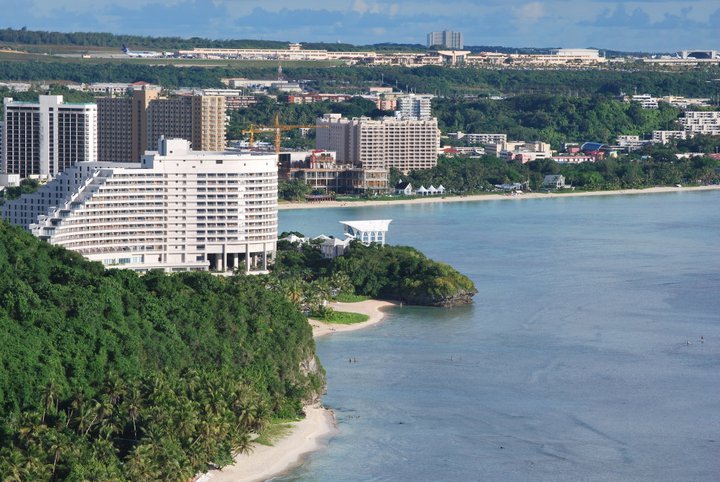 Guam also has some spectacular beaches, sunrises and sunsets – things I took for granted growing up.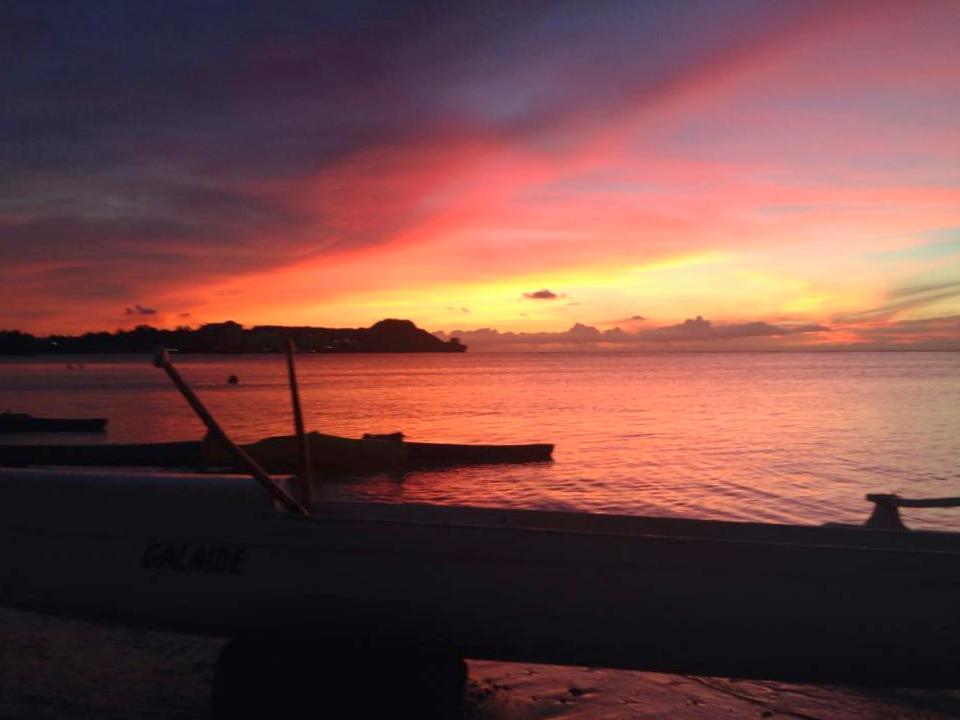 Here are some other interesting things about Guam:
There are plenty of high-end stores, duty free shops and a reasonable sized mall and outlet on the island but the Kmart store is the most popular shopping place and is considered a tourist destination. It is open 24 hours, 7 days a week and was once touted as the biggest Kmart in the world.
Despite being US citizens, the residents cannot vote for the President. There is a representative in the US Congress but is a non-voting delegate.
Roman Catholics make up about 85% of the population.
"Hafa adai" (HA-FA-DAY) is the island greeting. You'll hear it everywhere when on the island.
Guam has been labeled as the SPAM (salted pork with ham in a can) capital of the world. The people consume 16 cans per person per year according to this

TIME article

. It's been reported as the world's leading consumer per capita of SPAM.
Bonus: A funny bit on a US Congressman who thought Guam would capsize with the additional military presence on the island due to overpopulation.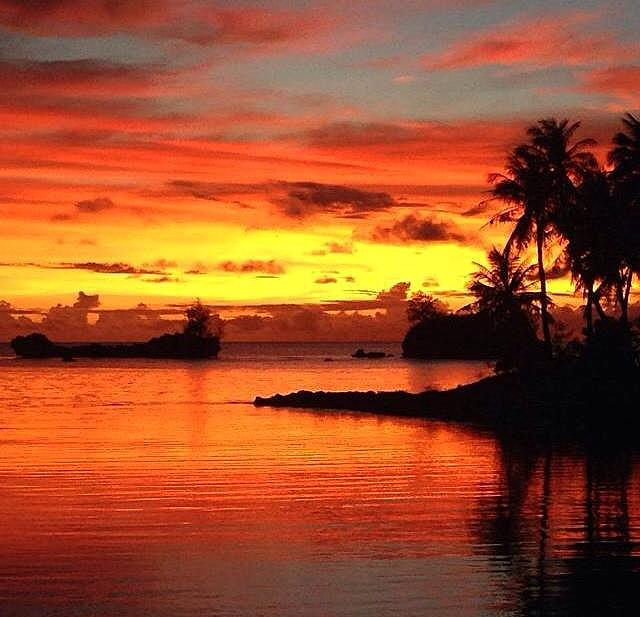 Since I haven't been back in awhile, I thank my brother and his iPhone, my best friend (Caroline) and Guam Visitor's Bureau for providing these photos. Stay tuned for more photos and posts after our visit and you'll learn more about Guam (probably more than you ever wanted to). Follow us on Instagram and Facebook for more photos.
UPDATE: We LOVED our visit back and I hope you enjoy these latest Guam posts so far. I will be writing a lot more during the months ahead.
If you're from Guam and want to belong to a great Facebook community, check out: https://www.facebook.com/GuamIsWhereIComeFrom/
Have you heard of or been to Guam? Any other misconceptions?
Check out these related posts: