Standing Among the Redwoods at Stout Grove Trail
Look up! That's pretty much what you'll be doing while exploring the majestic coastal redwoods, known as the world's tallest trees, at Redwood National & State Park. In honor of National Public Lands Day here in the USA on Sept 27, I wanted to share our experience at one of the best trails we explored during our trip to these parks last month.
Redwood National and State Parks in northern California is a combination of the National Park and three California State Parks (Jedediah Smith Redwoods, Del Norte County and Prairie Creek Redwoods). Almost half of the coast redwoods are located within this area. It doesn't only include the redwood trees but also protects 40 miles of coastline, prairies and woodlands. This park system is a UNESCO World Heritage Site and International Biosphere Reserve.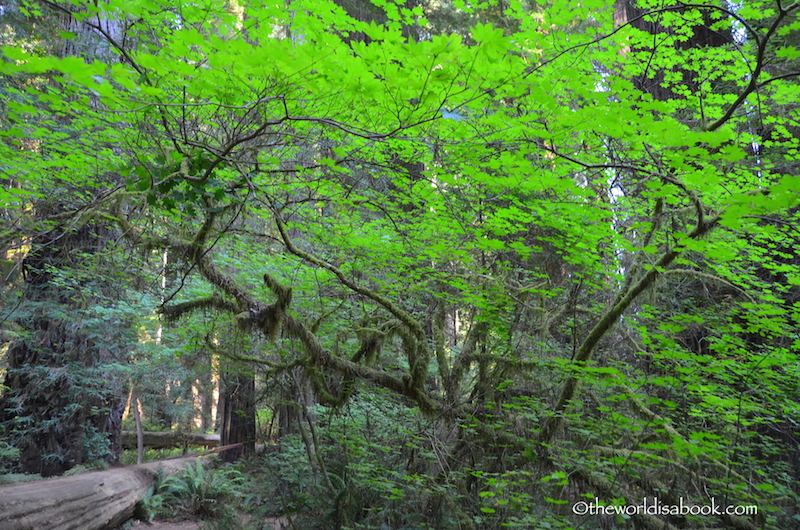 The first area we explored was Stout Memorial Grove Trail which was a fine example of an ancient coast redwood forest located inside the Jedediah Smith Redwoods State Park. This was highly recommended by one of the park rangers at the visitor's center and we could see why. We got here early around 10 AM and felt lucky that there were hardly any visitors during a summer weekend.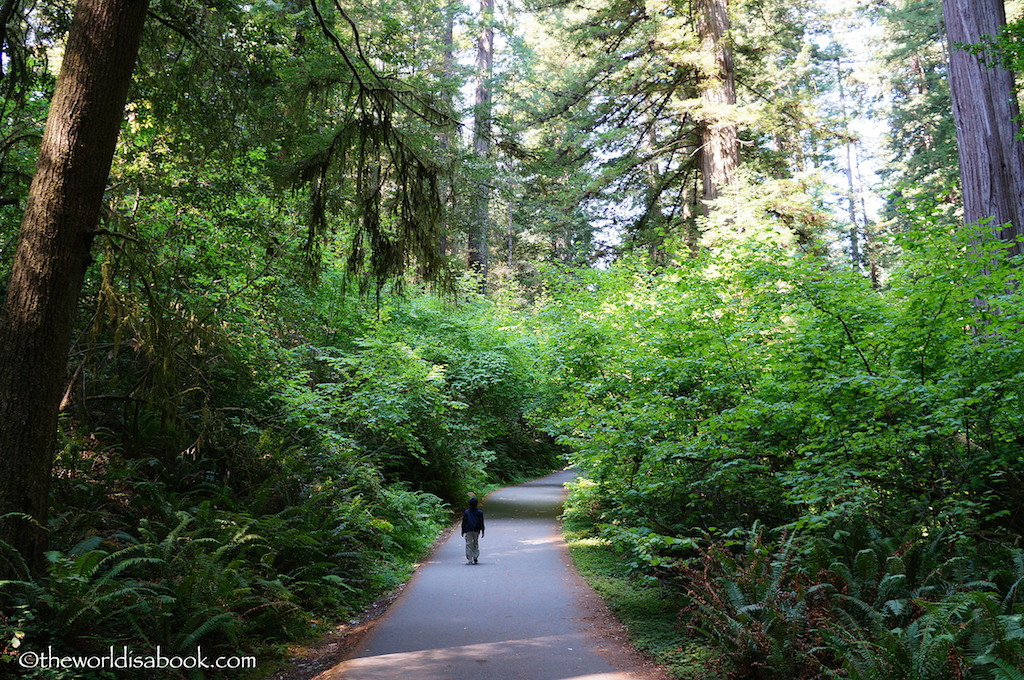 The path leading to the trail was flanked on both sides by so much lush vegetation. The short pathways opened into a collection of redwoods. Although these weren't the tallest, it was just as awe-inspiring especially with the sunbeams peeking in between the branches and foliage.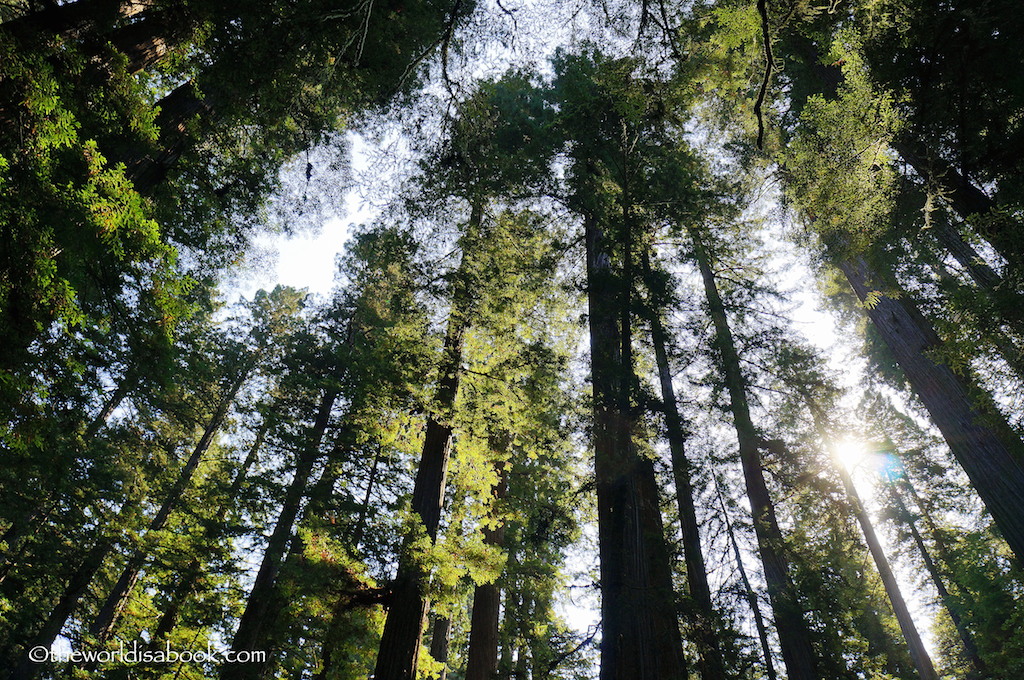 The trail was an easy, flat, half mile, loop that meandered around these amazing giant trees.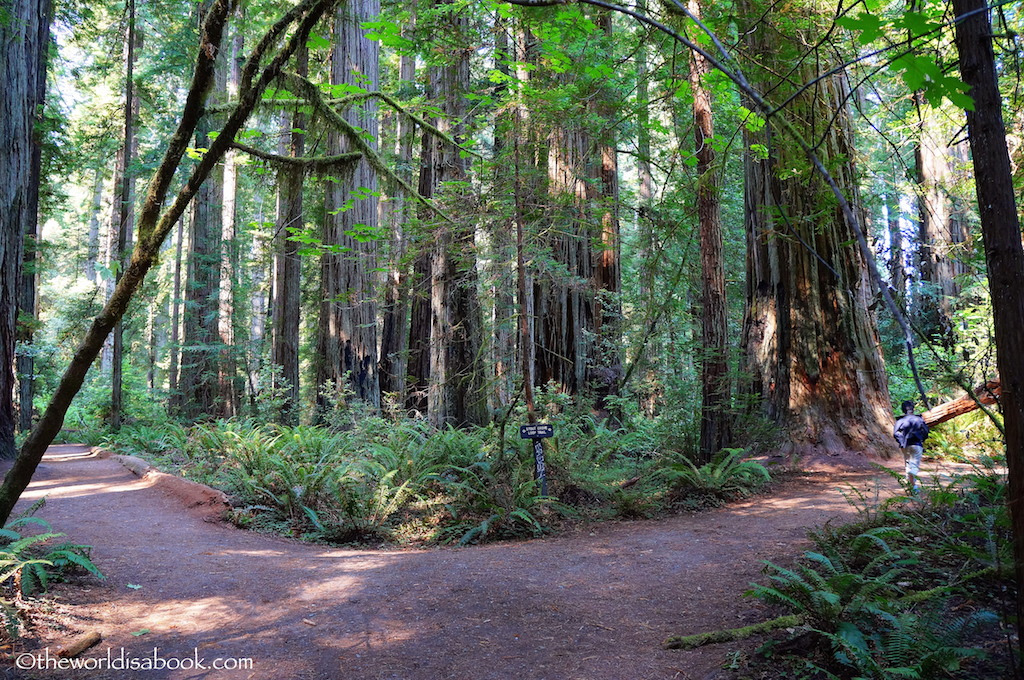 These redwoods average in height at about 300 feet (91 m)  and could live to about 2,000 years old. It was only among these trees and the giant sequoias at Sequoia National Park have I ever felt so infinitely small. The world's tallest tree is called the Hyperion and is 379.1 feet (115.6 m) tall which is about six stories taller than the Statue of Liberty. It is located in an undisclosed area in the Redwood National Park. The tallest tree in this trail is the Jedediah Smith and is 342 feet (104 m) tall. We somehow missed the signage for this so I'm not sure if we even got a picture of it.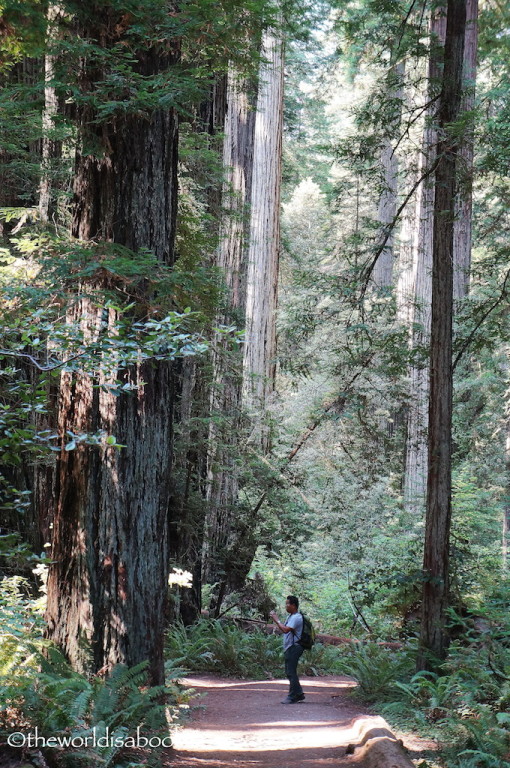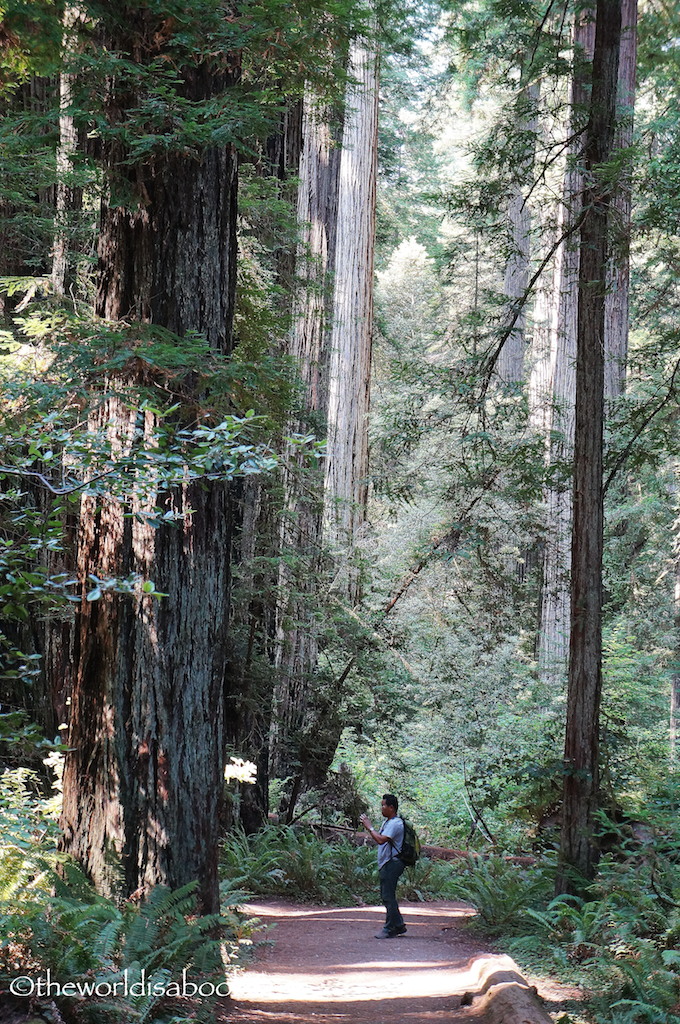 The Songs for Junior Rangers referred to the Redwoods as "Skyscraper Plants" and was a wonderful way to describe them. There was such a tranquil setting to this forest. I've read people describe this place as "cathedral-like" or "spiritual" and they were right. It felt like we were transported into another time and place in this ancient forest.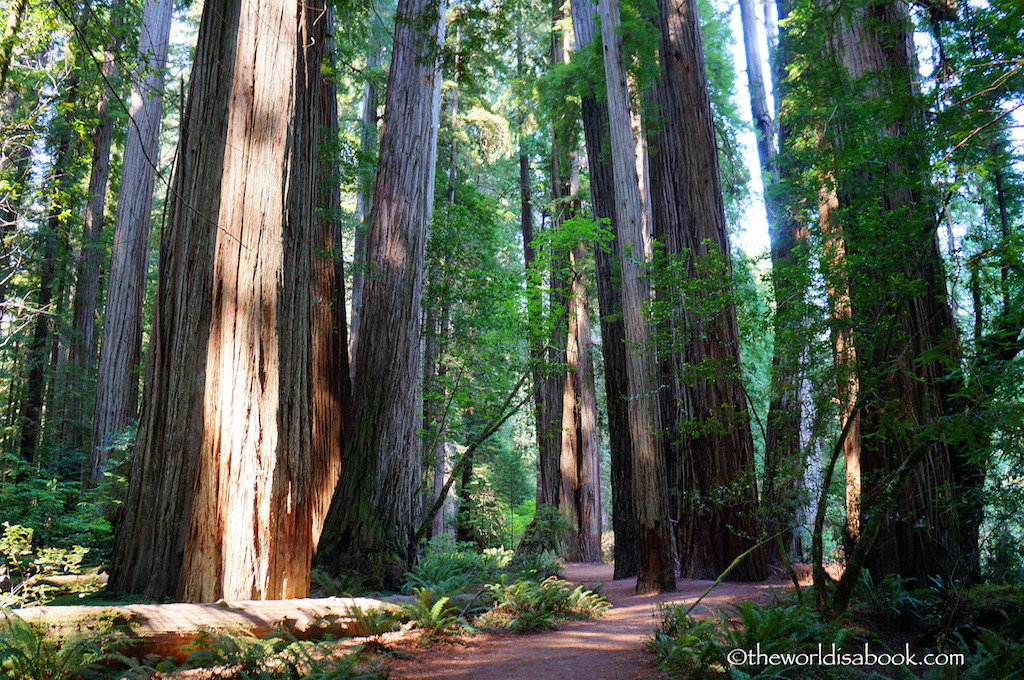 This was how I would have imagined this forest must have looked like thousands of years ago. Well, minus the pathways. They were so worth the neck strains to try and see the top of those trees. It was a bit challenging tying to capture their full size in photos.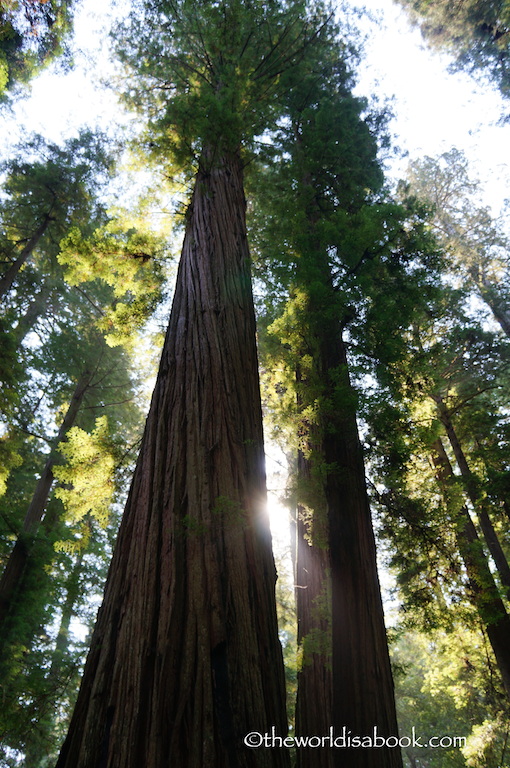 I know I may sound like a broken record sometimes when I say you have to see things in person to fully appreciate it. But, this really is one of those times just because of the redwood's sheer size. There are no words to fully capture the experience and beauty of looking up at these majestic trees.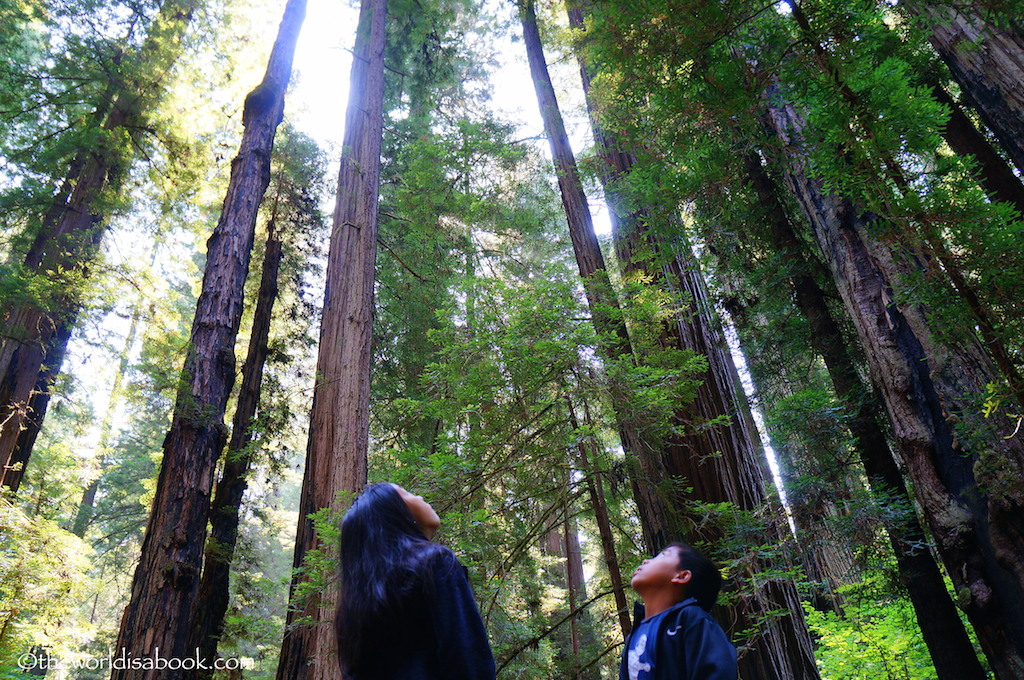 With hardly any distractions, no phone signals for us here (much to my husband's disappointment), it was easy to fully enjoy the beauty of this forest in solitude. Its primitive surroundings almost felt like something would jump out of the trees. As we walked around, I casually mentioned to my husband that this looked like the Ewok forest from Star Wars. As it turned out, Jedediah State Park was actually used as a film location for the Return of the Jedi in the Star Wars movies.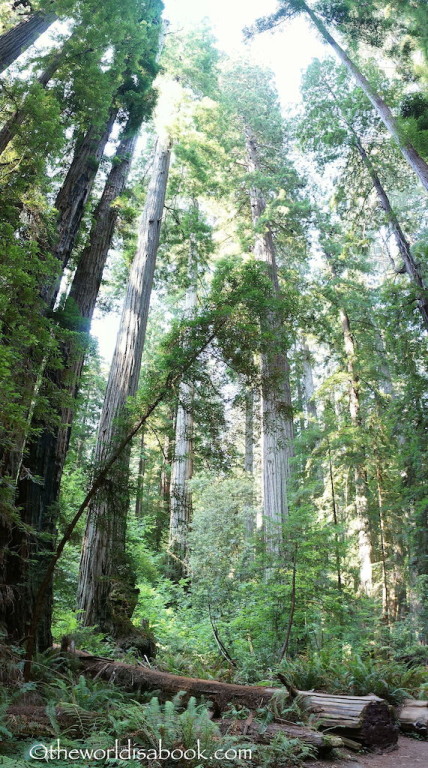 I found the fallen trees fascinating since we got to see a closer look at their massive root systems. Can you imagine the sounds that reverberated through this area when these massive trees fell?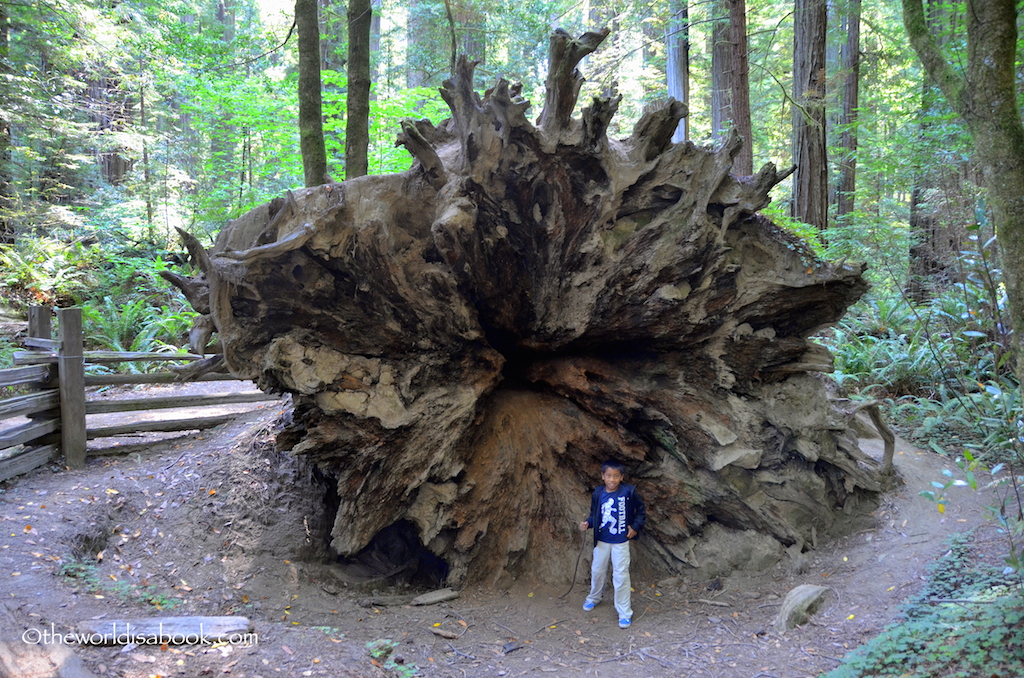 The ground beneath the redwoods was covered with pine needles and plants that almost looked like clovers but we found out were called redwood sorrel. My kids enjoyed going in the high sword ferns which was a pleasant surprise to find here.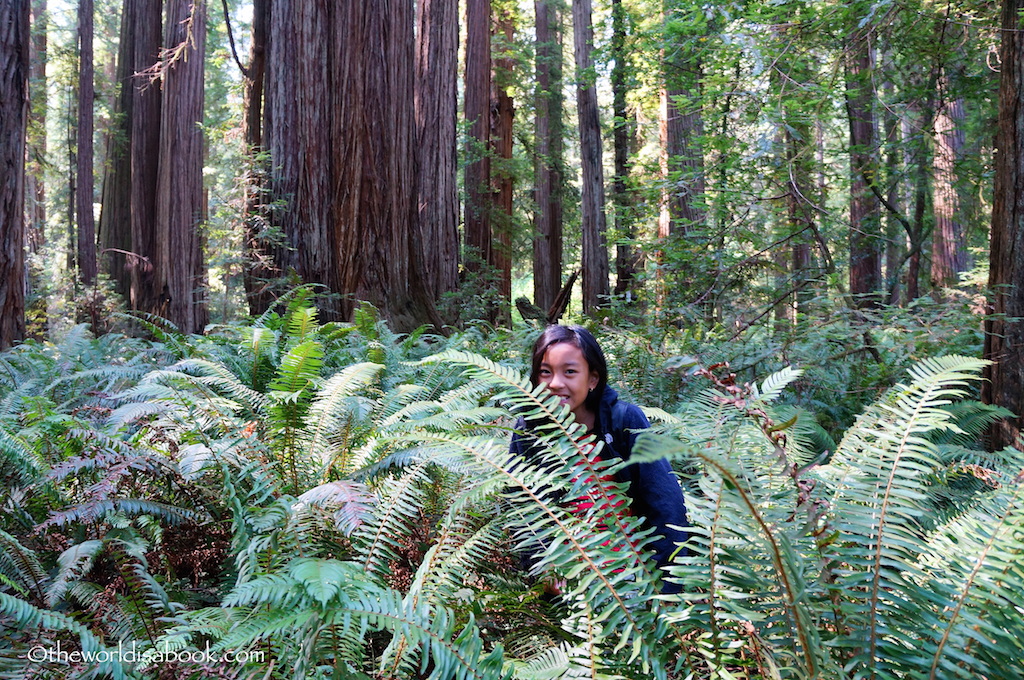 It was sad to see but also made me angry to find this vandalized tree. I can't believe how some people couldn't appreciate this ancient forest without leaving their mark. Unfortunately, this one can't be covered up by paint.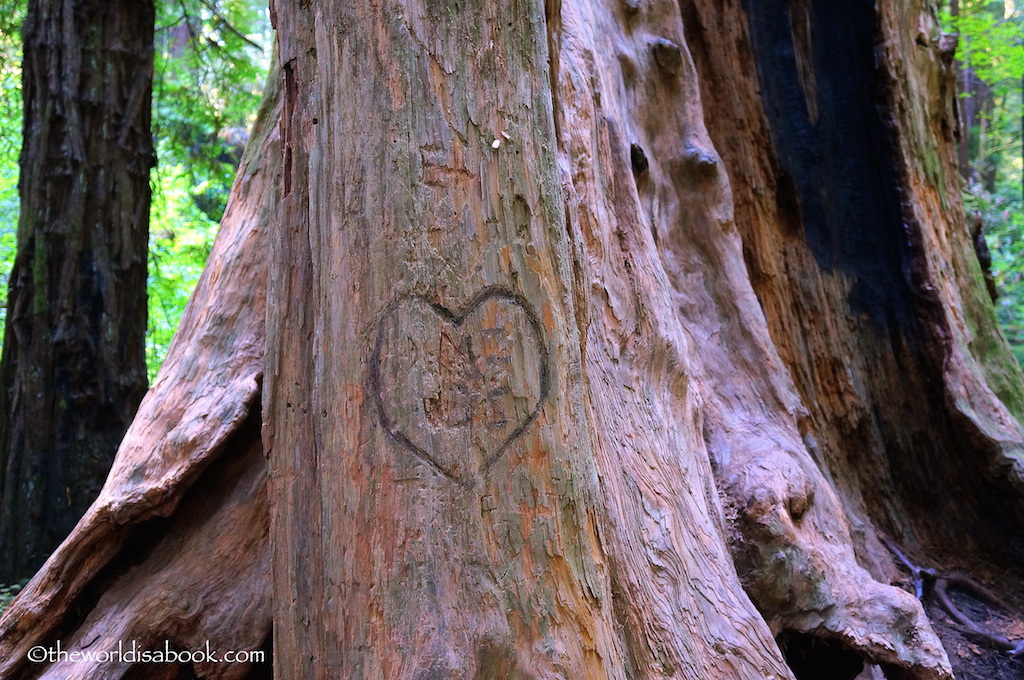 One of the great things about this trail is it also served as an outdoor playground. My kids loved exploring, balancing and climbing on the fallen redwoods.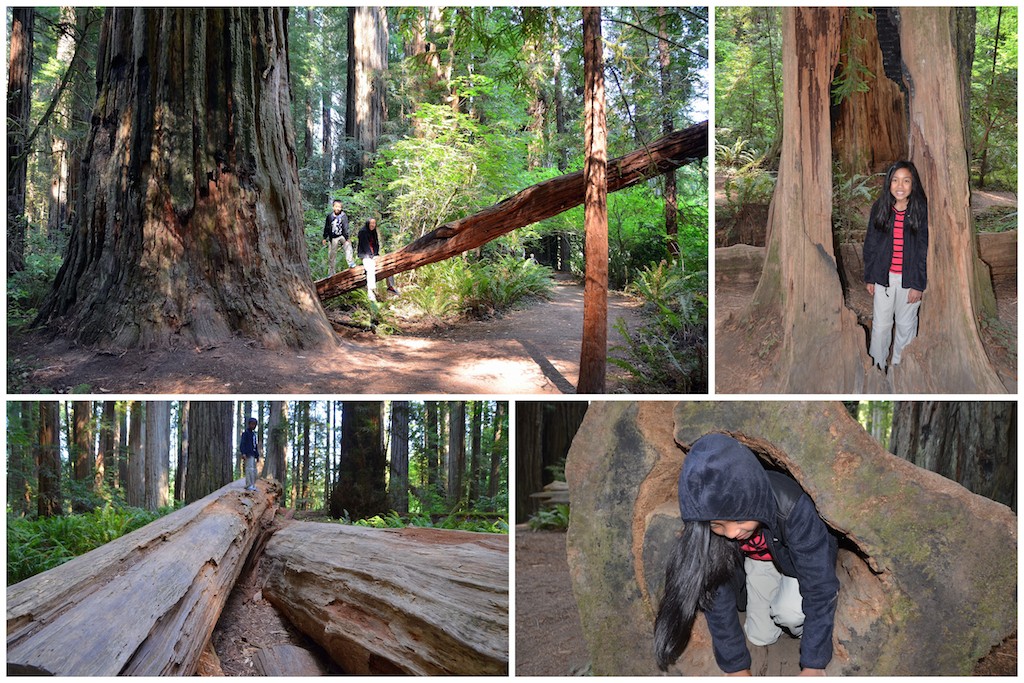 Kids could go inside the branches and see how it looked. They could crawl through and my son would have done this repeatedly if we didn't have to leave. They were perfect sizes for kids too.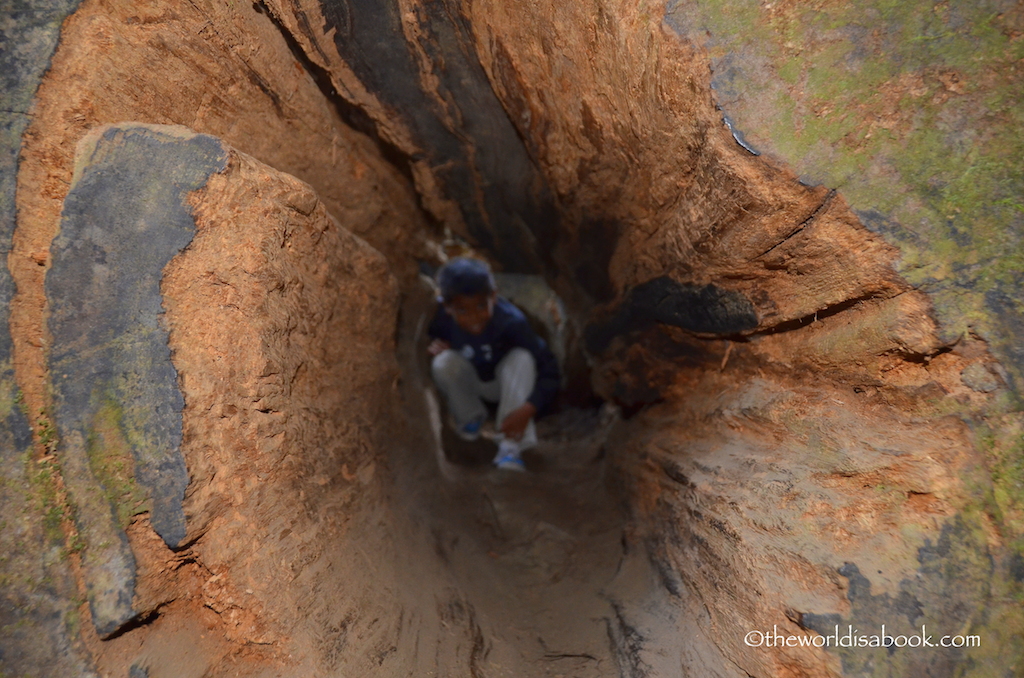 My kids also enjoyed looking for growths on the bark that looked like it could pass for a character from The Hobbitt movie. What do you think?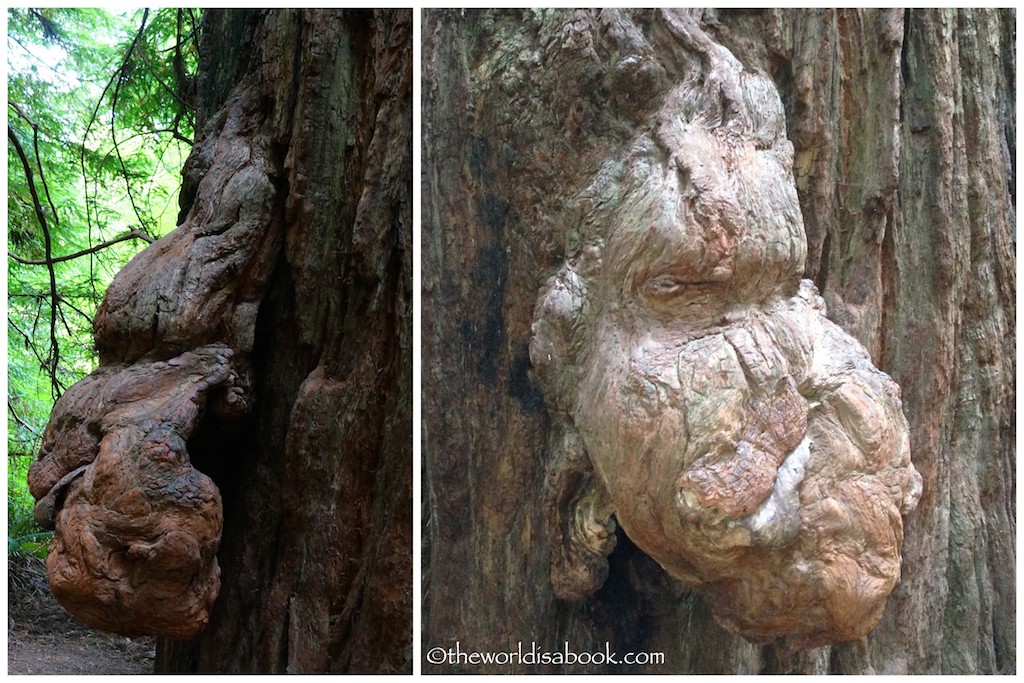 Stout Grove Trail was a perfect place for a quick stop and a wonderful introduction to the giant redwood trees for us. The trail is very accessible and was an easy walk for everyone no matter what age. Photos can't really do any justice to these trees so make this scenic trail one of your first stops when you explore these natural world wonders.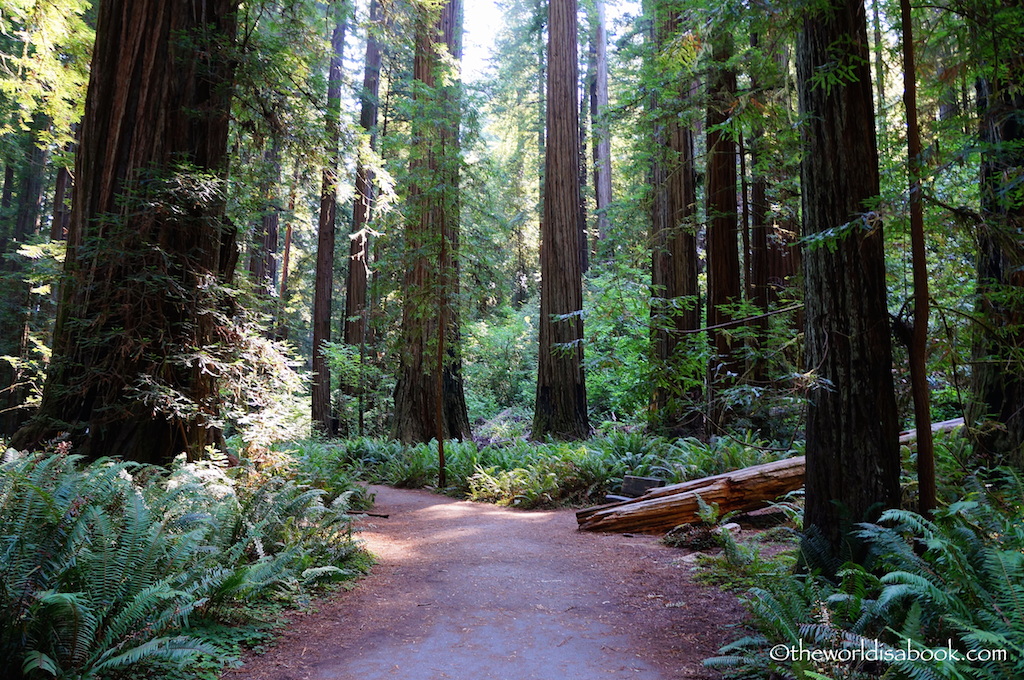 Visiting Stout Memorial Trail Tips and Basics
No entrance fee to Jedediah Smith Rewoods State Park or Stout Memorial Grove Trail.
Getting here: The easiest way to get here is by using Highway 199 and follow the signs a few miles from the town of Hiouchi. We took Howland Hill Road, which was a gravel road among the redwoods, to leave Stout Grove. Certain areas were very narrow and dusty and we wouldn't recommend using this route.
No vending machines or food vendors on this trail. So, bring snacks and water especially for the kids even if it is a short trail.
Use the restrooms at the nearest visitor's center – Hiouchi Information Center along Highway 199. There were no facilities here.
It was located at the crossroads of two rivers and there was also a trail that led down to the river.
Bring insect repellant. There were mosquitoes here so beware.
Have you visited the majestic coastal redwoods?
Check out these related posts: