Travelon Bags Review: 2 New Favorite Travel Companions
We just came back from a quick trip to Spain and Italy and I found my two new favorite travel companions in addition to my kids (of course). Luggages and travel bags are two of the most important travel accessories for many women. I had the opportunity to take along the 15" Underseat Luggage and Anti-Theft React™ Medium Crossbody bag from Travelon during our trip. See how they lived up to our action-packed itinerary.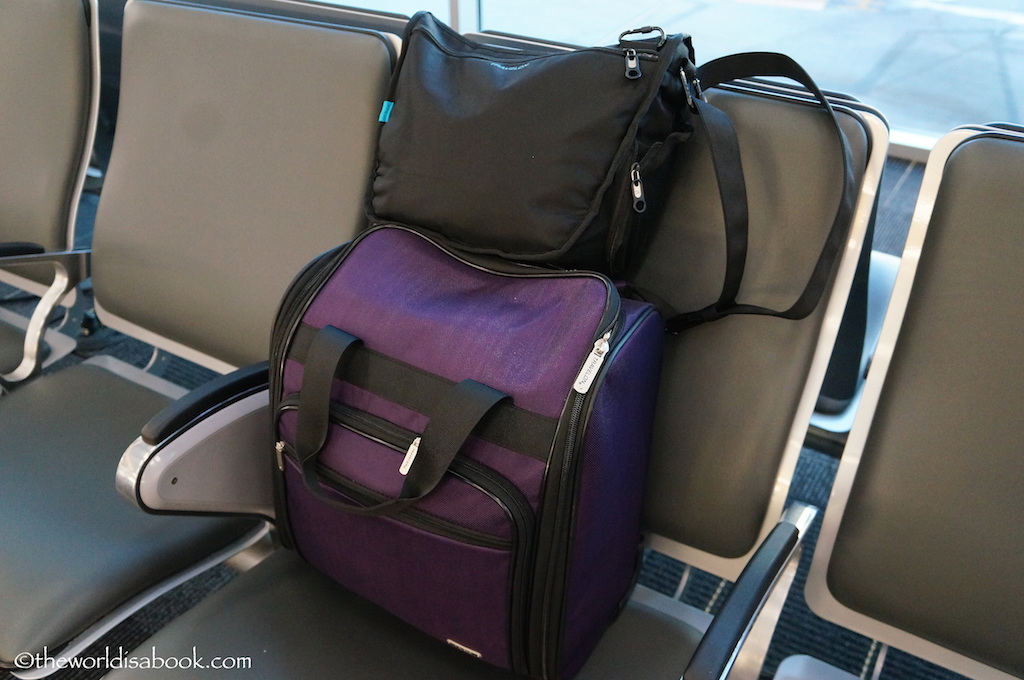 Travelon 15″ Underseat Luggage
Airlines all over the world are getting stricter with the overhead bin space and requiring smaller carry-on luggage sizes with passengers. Travelon's 15" Underseat Luggage
just might be the answer to these travel woes. We went on six different airplane types including European budget airline, RyanAir, which is notorious for its cramped spaces. This luggage fit on all overhead bins and was a perfect fit in that smaller overhead bin in the middle section of the larger planes.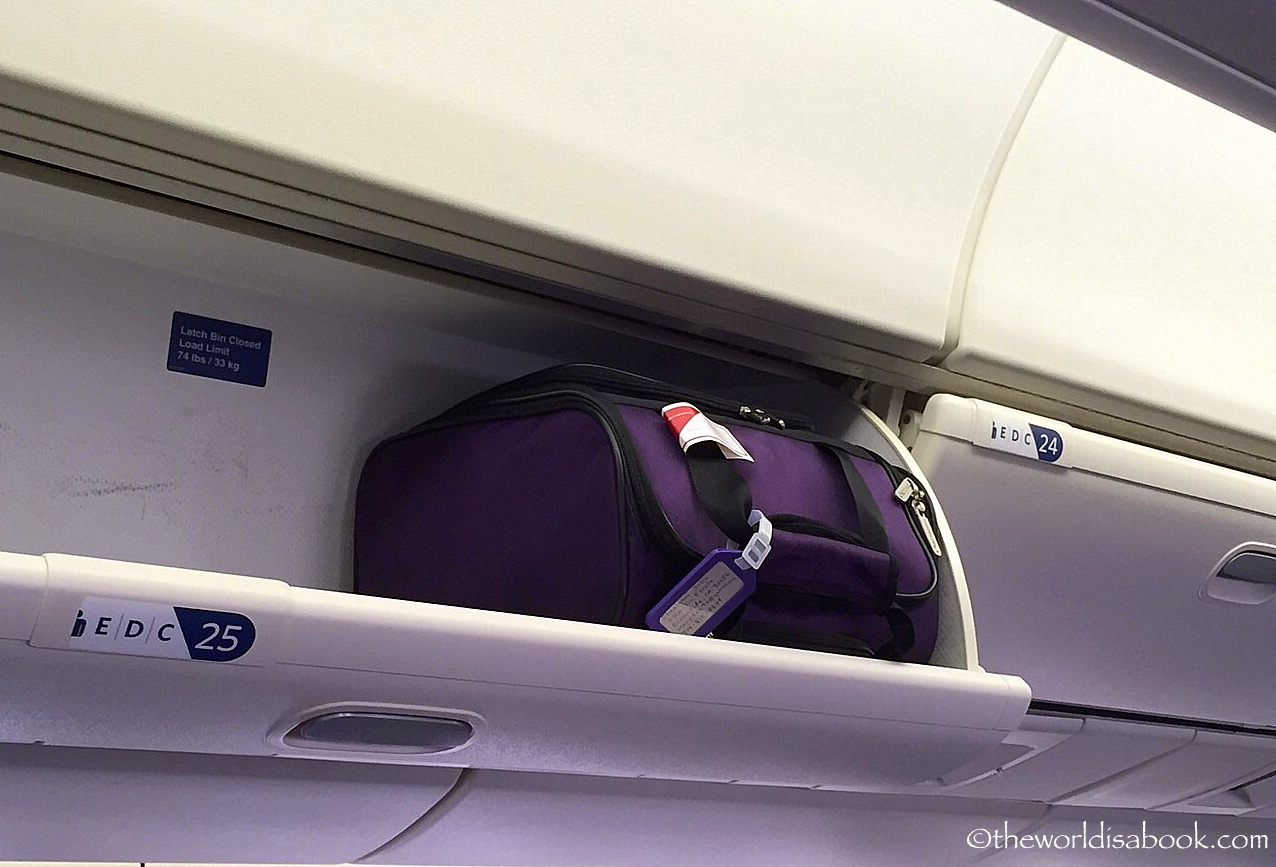 But, what I really love and as its name implies, is that it fit perfectly under a passenger's seat. Its sleek, curved shape leaves enough room for your feet and yes, even serve as a footrest. I was sitting next to my daughter so we still had plenty of room to stretch out with this at our feet. We only had one situation with a tight squeeze when we were on an older plane and the power outlet was also located under the seat.
Most European budget airlines limit the number of carry-on luggage due to overhead space and force passengers to gate check. There's a reason those Europeans passengers start lining up at the gate an hour before boarding despite having seat assignments. It was convenient and comforting to walk on the plane knowing I didn't have to worry about surrendering my luggage and having space for it onboard. Having it under the seat made it very convenient to reach essential items throughout the flight.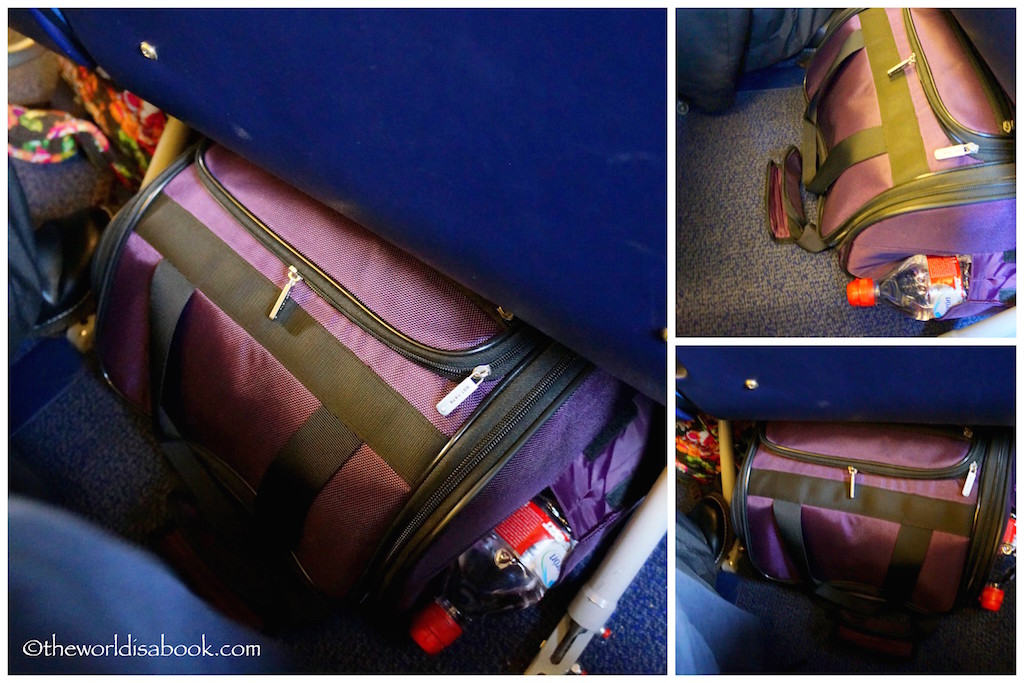 We also rode several trains in Italy with our luggage in tow. This bag fit effortlessly on the storage compartment above the seats. It was also small enough to go by the seat areas. This bag comes in three different colors and I loved this purple color.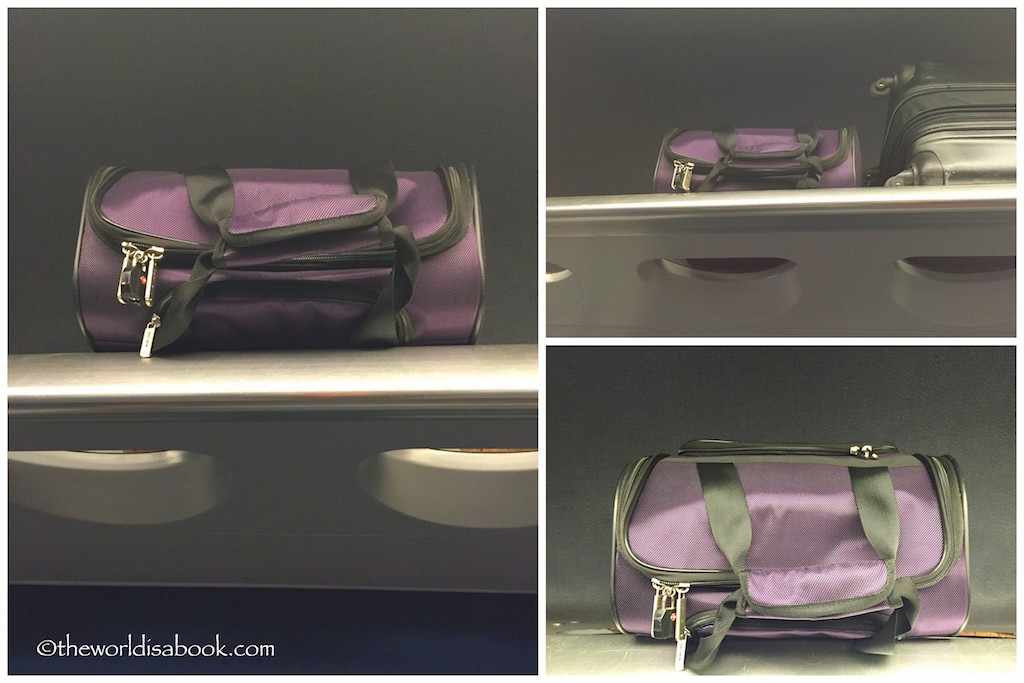 Despite its appearance, it was surprising to find this bag actually has a very roomy main compartment. We use a combination of packing cubes and space bags (the ones you roll the air out of) to organize and compress clothes when we travel. We were able to fit three packing cubes and a travel toiletries bag inside. Travelon also sells lightweight packing organizers that come in various colors. That's three people's set of clothes for at least three days!
The luggage has multiple pockets in the main compartment including a separate mesh and zippered plastic containers. It also has a zippered front section with multiple pockets ideal for iPad or tablet storage. I love the convenient and foldable water bottle (or umbrella) side compartment. This is now my new weekender bag.
It was lightweight with easy adjustable handles that my kids could easily roll it easily with its two wheels. My tween daughter actually loved this luggage and preferred pulling this compared to our regular hard case luggage. Since I'm not giving this luggage up, I may just have to get one for her. It actually does make for a wonderful luggage set for tweens and teens. Despite everything we packed inside, it was also very easy and light to carry using its handles.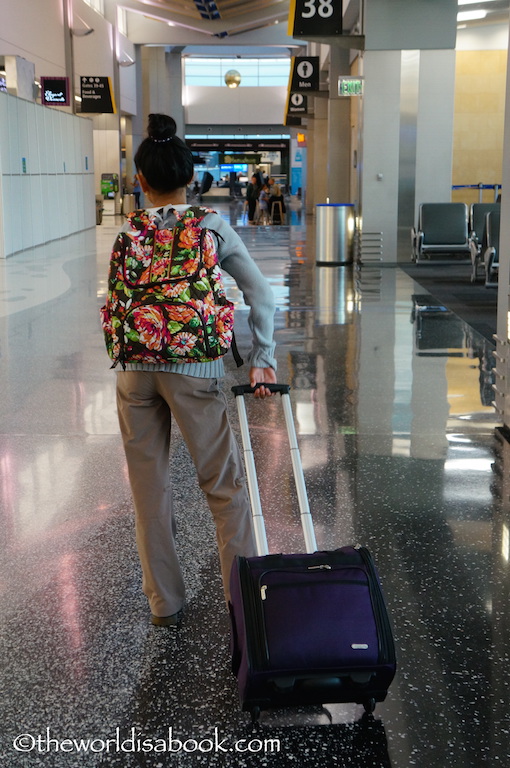 The only drawback for me was its possibility of getting wet when you're out in the rain. While it can be a great standalone bag, it also had a rear sleeve to slide on the handles and sit securely on a regular sized wheeled carryon luggage. This made it easier to carry when juggling multiple luggages or while holding kids' hands.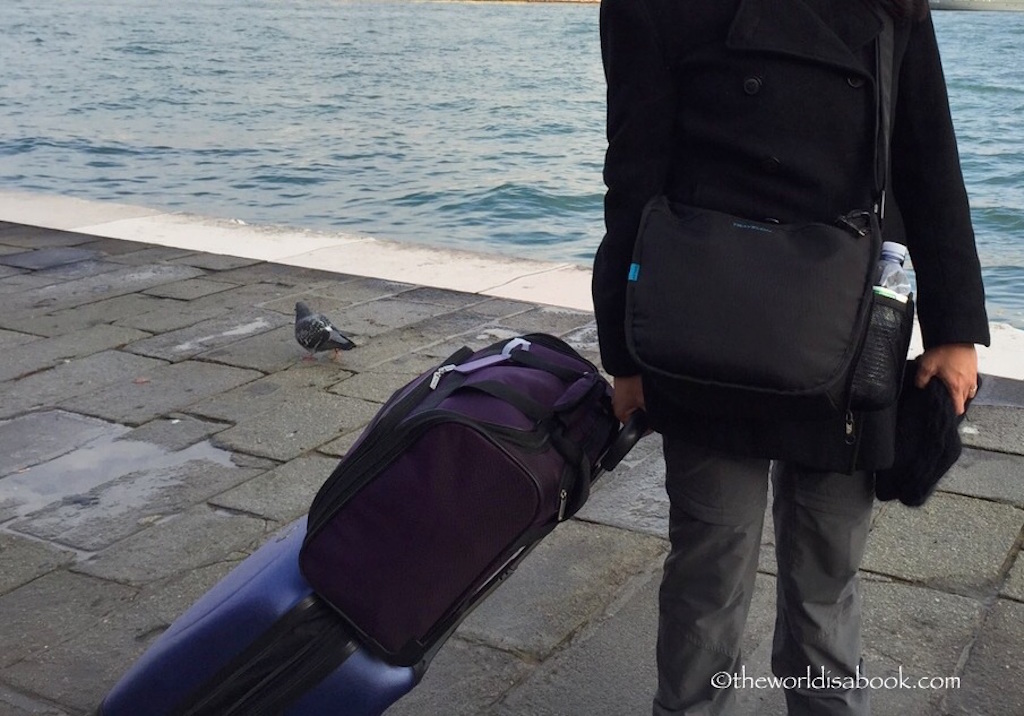 Anti-Theft React™ Medium Crossbody Bag
I have been traveling all over the world with a small messenger bag for years, which I was about ready to retire. Traveling bags with security features, waterproof capacity, with a lot of compartments that will keep me organized were my main requirements especially when traveling with kids. Luckily, my bag has gotten smaller as my kids have gotten older. The Travelon Anti-Theft React Medium Crossbody
never left my side throughout this trip.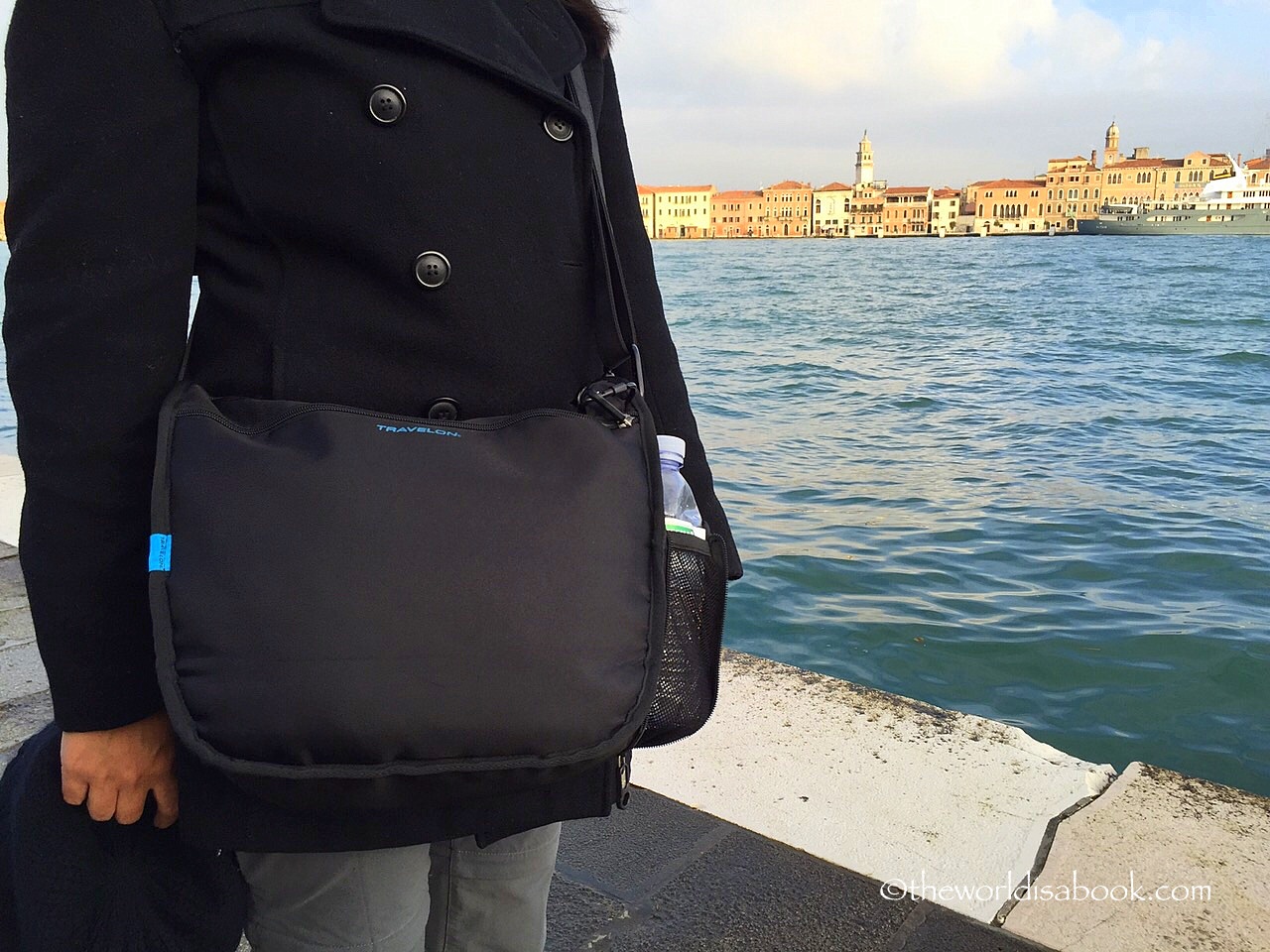 Unfortunately, Italy and Spain have quite a reputation as pickpocket central especially in crowded buses, trams and subways. With the security features this cross body bag had to offer, I felt completely safe and secure everywhere we went. Its cut-proof straps and slash-proof body panels are great theft deterrents. One of the outside panels also has a screw locking carabiner that requires a bit of effort to open for any pickpocketer.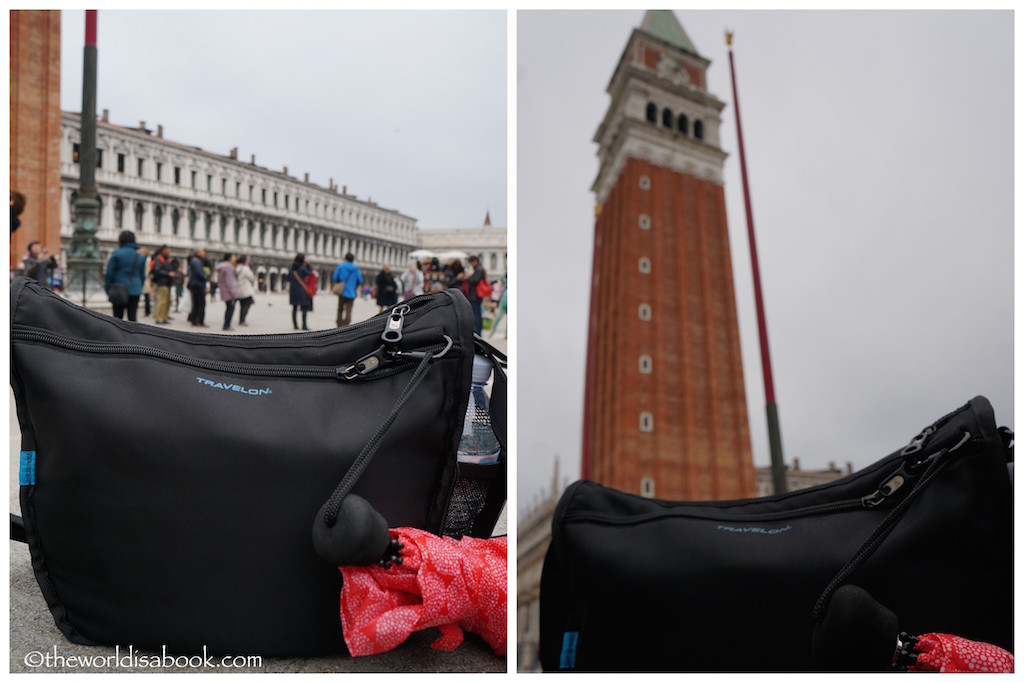 In today's digital world, thieves have resorted to using card readers to steal identities and personal information from the RFID (radio-frequency identification) chips on credit cards and passports. This bag has slots that have RFID blocking technology for added security.
My favorite security feature though is the locking carabiner that allowed the shoulder strap to wrap around a chair or table leg. Securing the bag was such a handy feature to have while dining and not worry about it being snatched. That's certainly better than putting the bag on my lap or wrapping it around my leg.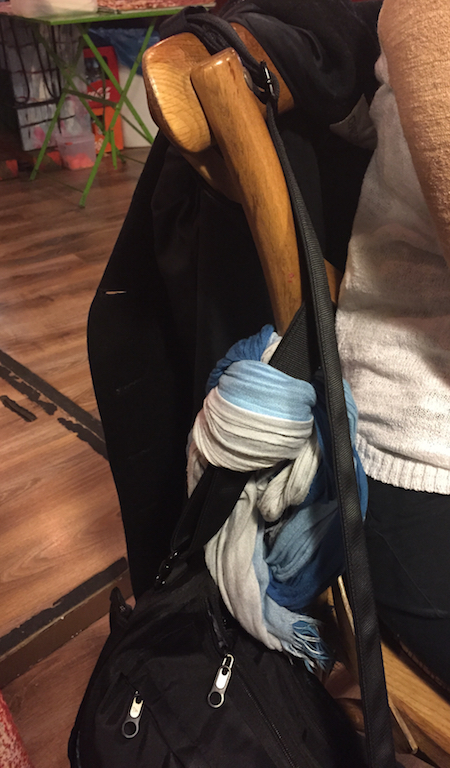 See this great video of all its security features.
If I have to carry around a bag with me, I want it to be attractive, stylish and contemporary looking and I was happy this bag met all that and more. It was helpful to have the water repellant fabric since we got rained on in Venice. The adjustable shoulder straps were comfortable and didn't give me any pains despite how heavy the bag became. There are two other brighter colors for the bag but I chose a classic black that didn't call too much attention.
I love that this bag has many compartments and pockets to keep me organized. The main section is big enough to hold essentials including a make-up organizer. Plus, there are also two outside sections for more storage including an iPad or tablet. It even has a tethered key clip with a small LED light. That light came in handy more times than I can remember and beats carrying a flashlight around. As a keeper of snacks, my kids appreciated how much this bag held so much. Another bonus feature for me was the side mesh pocket that held a water bottle or umbrella.
These Travelon Bags are designed well, durable and with great functionality and features:
Don't forget the packing cubes to stay organized and allow you to pack more. There are enough challenges to worry about when traveling and your gear shouldn't be one of them. These travel accessories will be globetrotting with me for many years.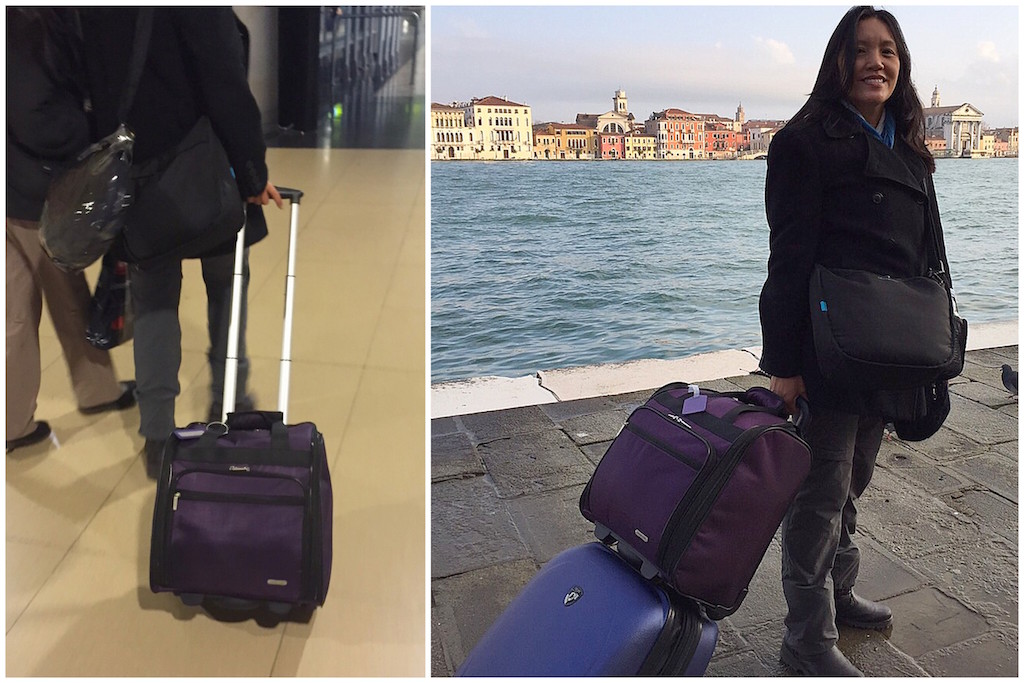 *Disclosure: Travelon graciously provided me these two items to review. However, all opinions on my wonderful experience with these bags are solely our own.
Do these bags' features appeal to you as it did to me? What are your favorite travel bags? 
The World Is A Book is a participant in the Amazon Services LLC Associates Program, an affiliate advertising program designed to provide a means for sites to earn advertising fees by advertising and linking to amazon.com.