Travel Highlights and Adventures of 2014
This is one of my favorite times of the year to go around the blogosphere to read everyone's travel highlights and catching up on missed posts and for inspiration. I usually do a year-end round up highlighting favorite cities or experiences. 2014 was our "epic" (in our books) year of travels and it was pretty hard to pick favorite visits and encounters. So, I decided to highlight destinations instead in hopes that it can be inspirational to someone else. Here's a stroll down memory lane and a look back on our 2014 adventures.
Tucson, Arizona
We started the year with a long weekend getaway to Tucson, Arizona to visit family, the Biosphere 2 and Saguaro National Park. The saguaro cacti is synonymous with this area's desert landscape and it was interesting to explore this cacti forest.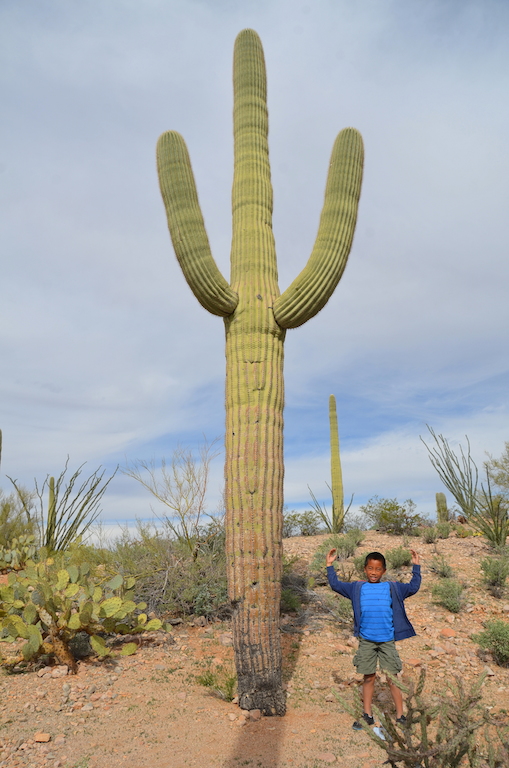 Brian Head, Utah
We have an annual ski trip to Brian Head Ski Resort in Utah in February. While the kids were in ski and snowboard school and my husband was enjoying the slopes, I decided to join a free snowshoe tour at the nearby Cedar Breaks National Monument that was led by a park ranger. It was winter wonderland with a red rock canyon backdrop and snow-covered alpine meadows. I survived the high elevation, cold and my first snowshoeing trip so I may try it again.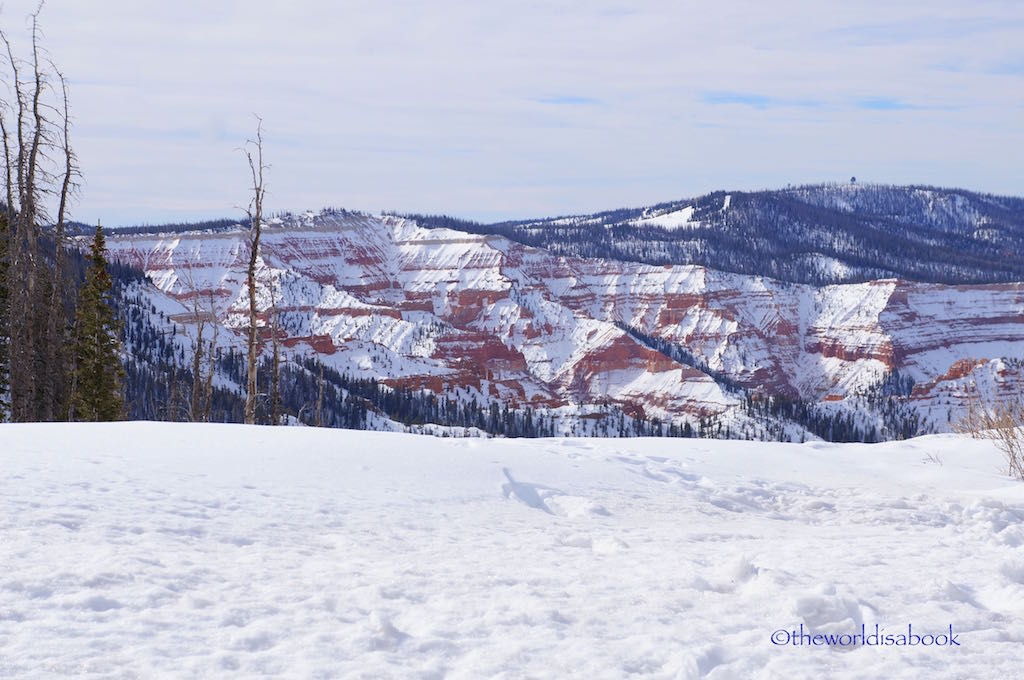 Lake Powell area, Arizona
Our Spring Break getaway was unlike most families envision – no beaches, Europe or amusement parks. We traveled to one of my dream destinations which was the incomparable Lower Antelope Canyon. This slot canyon with tan and orange sandstone walls created such a dramatic landscape of colors and patterns. It was one of the most astounding places we have ever visited and I can't recommend it enough.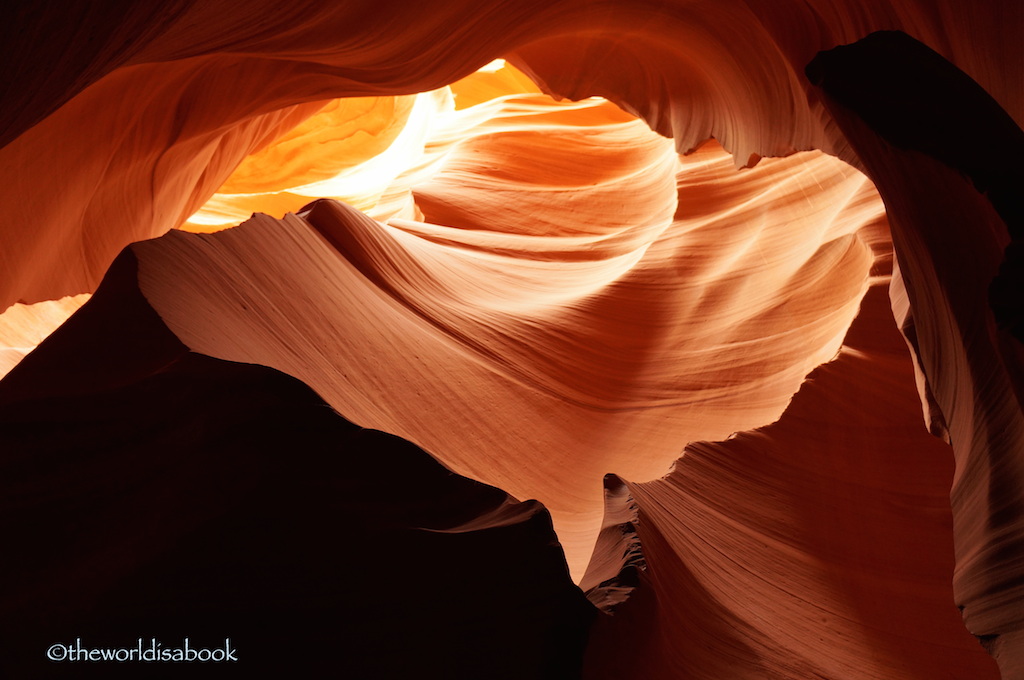 The nearby Horseshoe Bend was also a travel highlight and shouldn't be missed. It's a little unnerving to visit with kids in tow but it's all worth it to see the incredible views, sandstone cliffs and the Colorado River. Try to stay far away from the edge!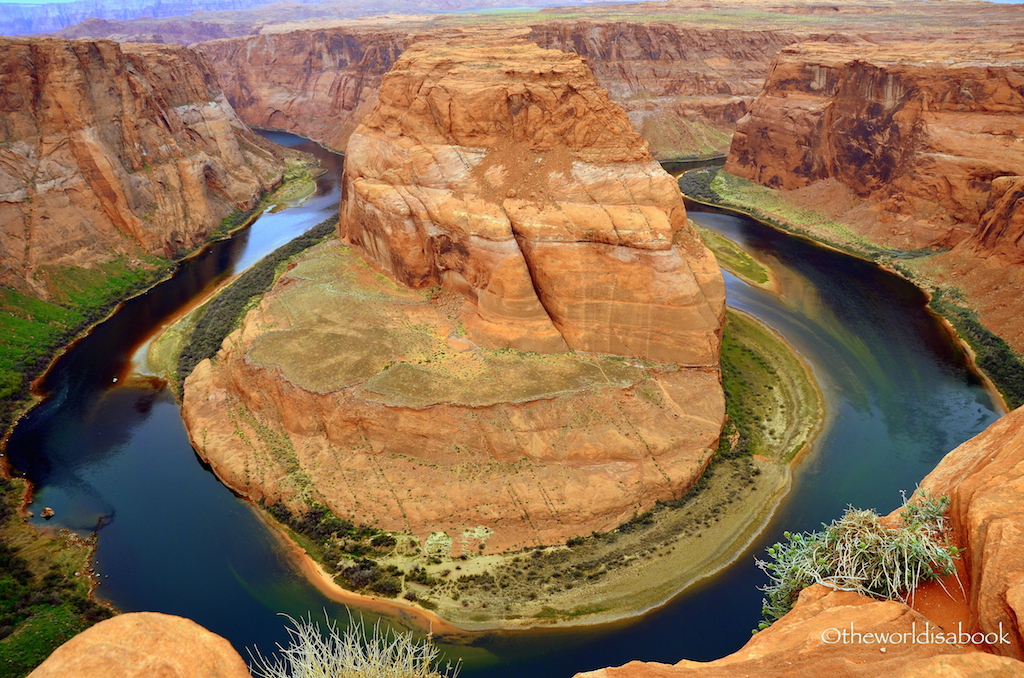 Las Vegas, Nevada
We visited Las Vegas three times this year mainly because it makes for an easy and fun weekend getaway from San Diego. But, it was a day trip into the Valley of Fire State Park in triple digit temperatures that was a highlight of our trips into Sin City.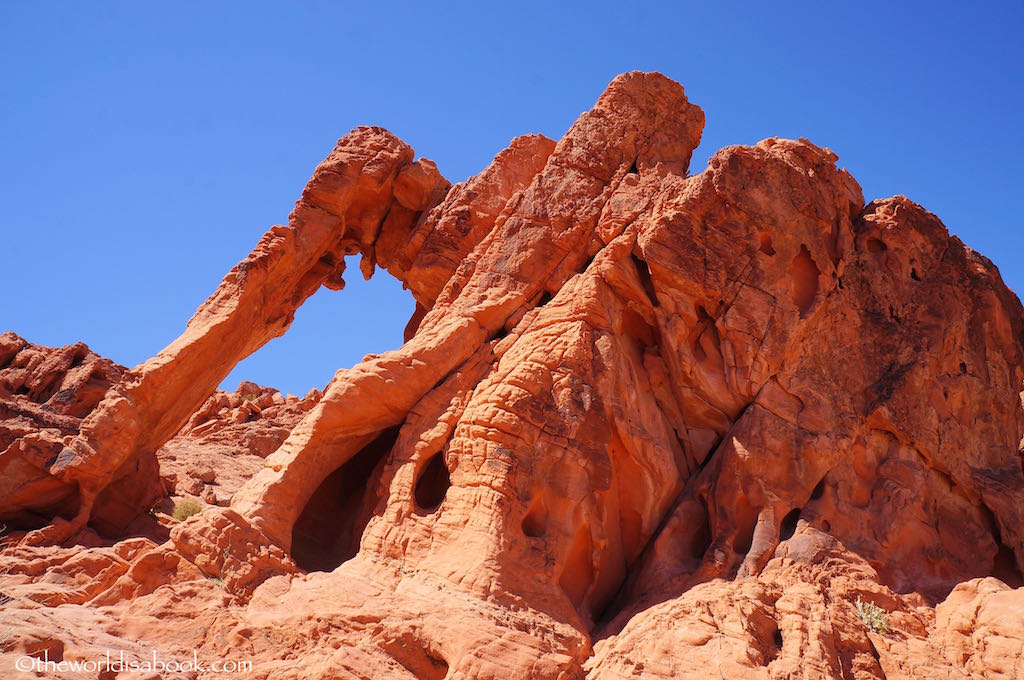 Australia (Brisbane and Cairns)
The first part of our Island Hopping trip around the Pacific last summer took us to the Land Down Under and beautiful Brisbane. The most unforgettable moments happened at Lone Pine Koala Sanctuary where we all got to cuddle a koala and feed kangaroos and wallabies. This experience is one of the top travel highlights for my kids.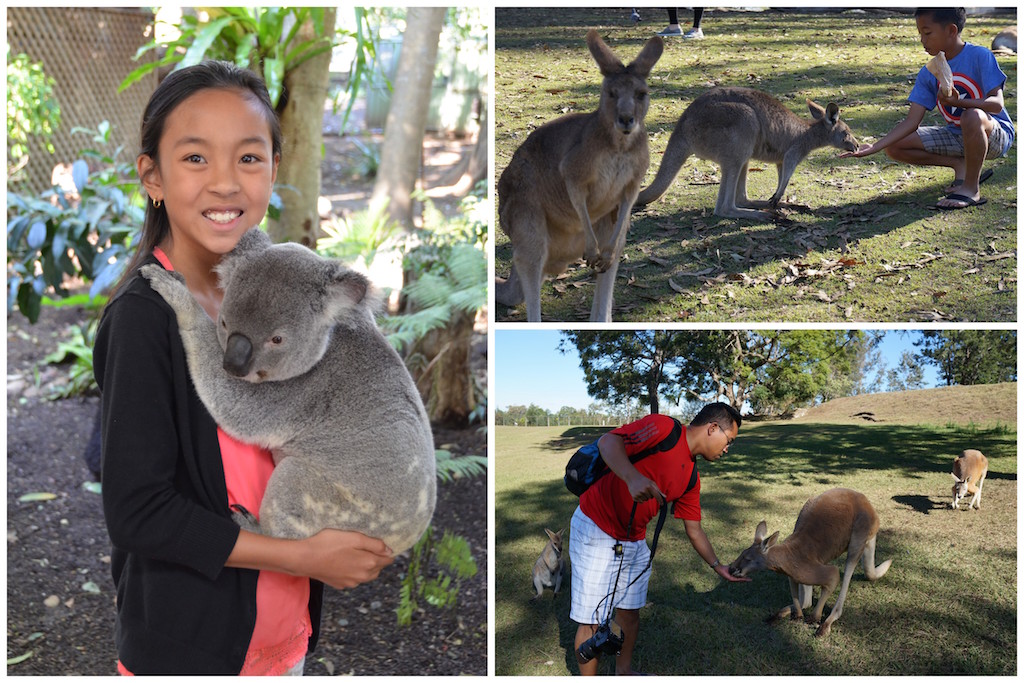 Cairns in tropical North Queensland gave us the opportunity to visit the Tjapukai Aboriginal Cultural Park to perfect our spear and boomerang throwing skills. We also got to ride over a tropical rainforest and a scenic ride down the mountain via a railway. But, the highlight here was a day trip to one of the Great Barrier Reef Islands. It's been on my husband's wish list to snorkel the Great Barrier Reef and he wasn't disappointed despite the cold waters.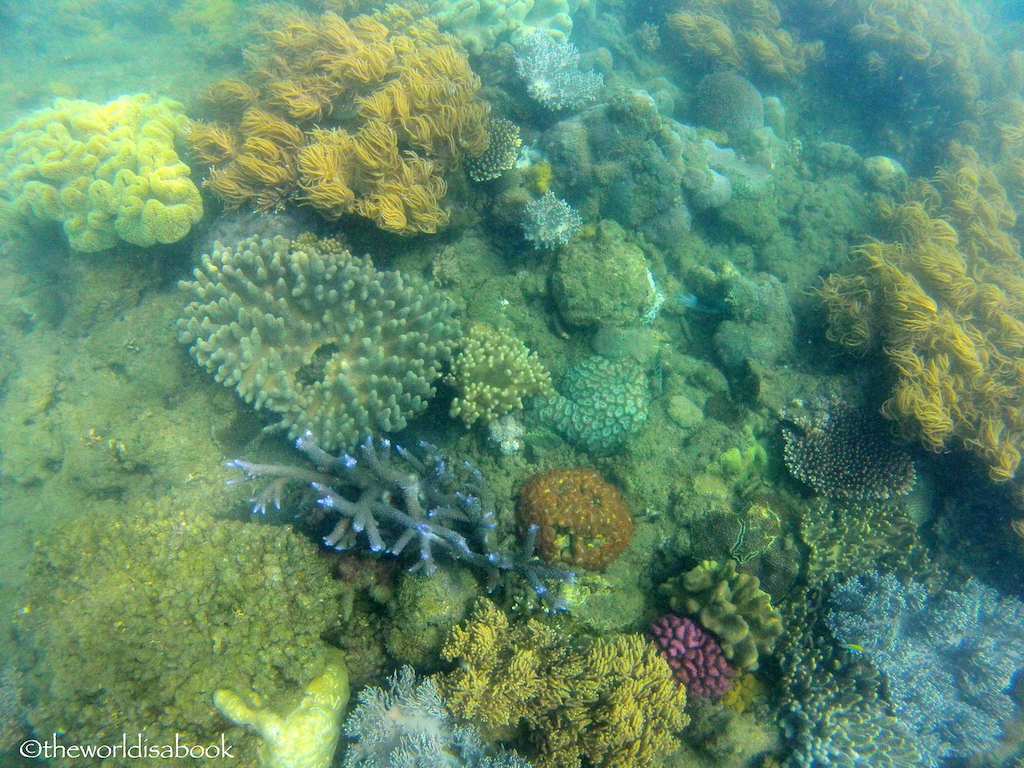 Japan (Nagoya and Kyoto)
Japan is one of our favorite countries and we were excited to go back even for a short visit. We had the chance to explore Nagoya and its impressive castle and even climb its observation deck.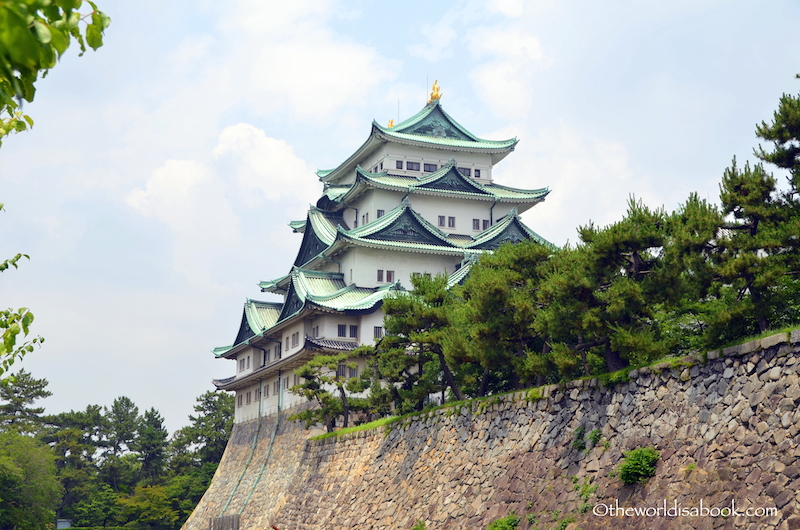 Kyoto was once Japan's ancient capital and boasts over 2,000 temples and shrines. We saw a few impressive ones including the Golden Pavilion, Kiyomizu-dera and a memorable hike through Fushimi Inari Shrine. We loved Kyoto and bookmarked it as a place we'd want to return to for an extended visit.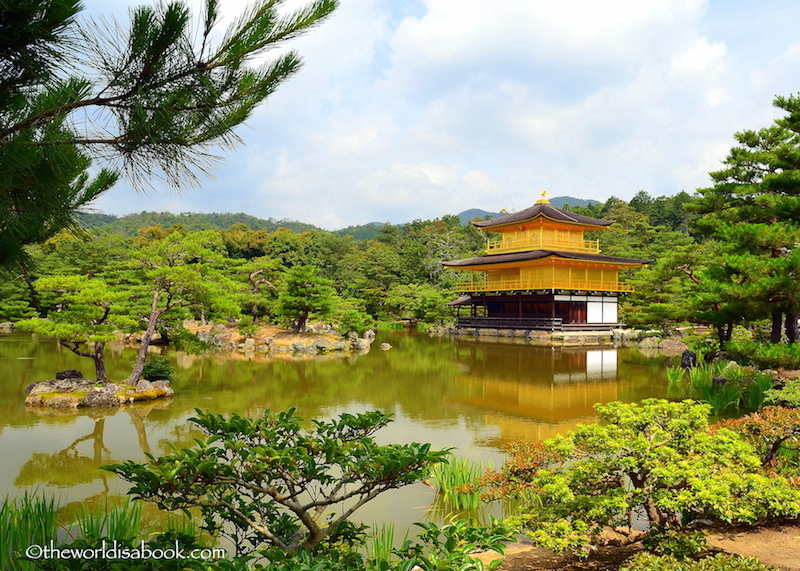 Guam
Of all the places we visited this year, going back to Guam, one of my childhood homes, with my family was the most special trip. The kids got to spend some time with Grandma and their cousins and I had the chance to reconnect with relatives and friends. It was fun to play tour guide and see the island through their varying perspectives.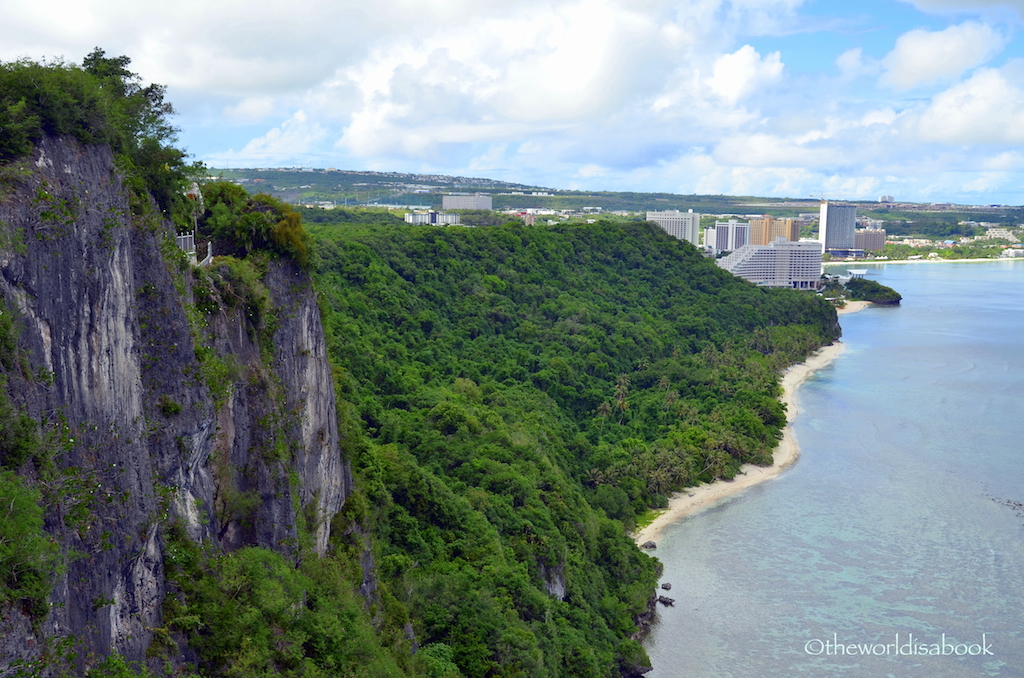 I also saw Guam from the viewpoint of a more mature adult. This trip made me appreciate the beauty of the island a whole lot more. I found myself stopping and taking many pictures of dramatic sunsets, charming island scenes and picturesque beaches. I barely have any pictures of these growing up and didn't realize just how much of it I took for granted.
Fiji
This island nation with over 300 islands was a tropical paradise and wish we had extended our trip for a few more days here. It was a whirlwind visit of cultural performances, sightseeing and lounging on an island. But, the highlight of our trip was the speedboat ride to one of Fiji's villages for lunch and interaction with the locals. It was a cherished experience that has made an impact on my kids. We highly recommend a visit to Fiji and you'll encounter some of the friendliest people in the world.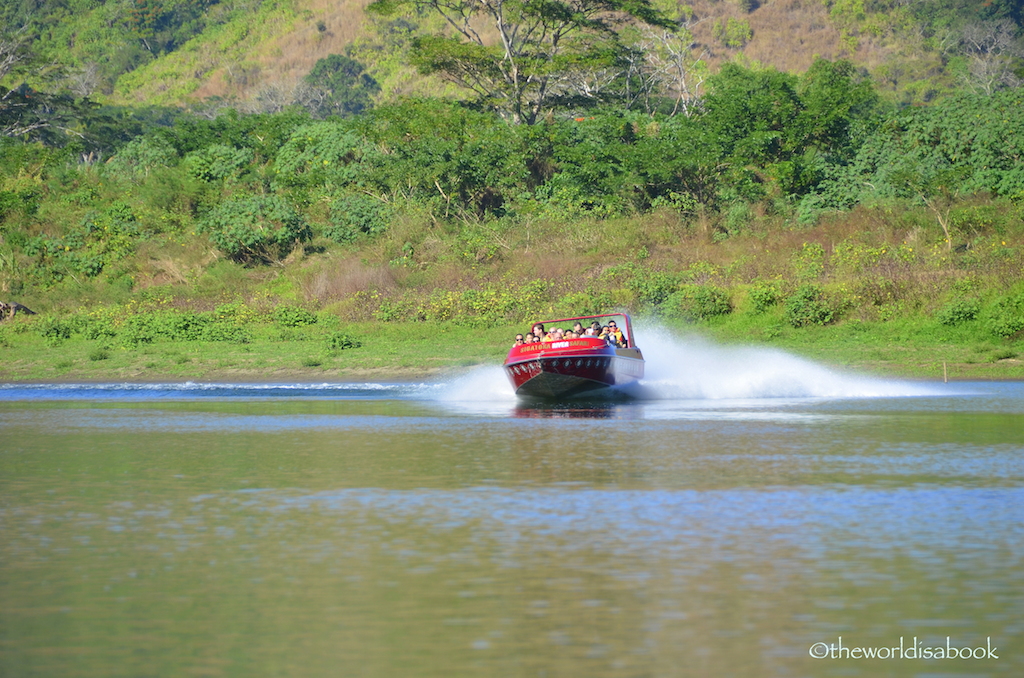 The Redwoods and Crater Lake National Park
We didn't visit as many National Parks as we hoped to this year but managed to squeeze in two before the kids started school in mid-August. The majestic coastal redwood trees, which are the tallest trees in the world, left us in awe at the Redwood National and State Parks in northern California. But, there's more to do here beyond the trees like Fern Canyon and the beaches.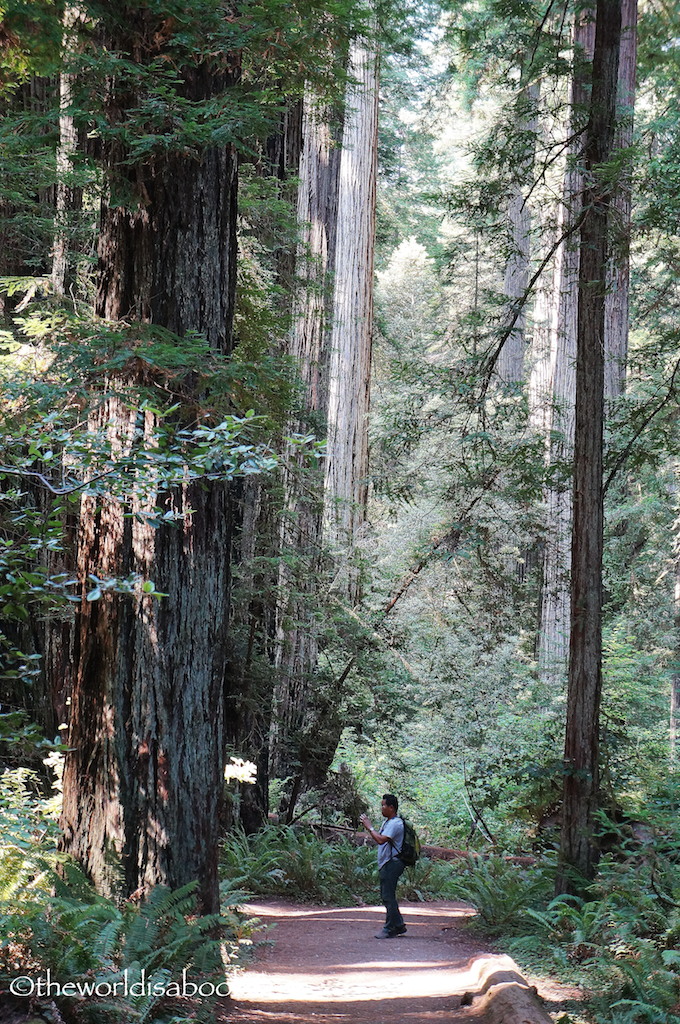 Oregon's Crater Lake National Park is America's deepest lake and was such a sight to behold with its unbelievably blue hue. We highly recommend visiting during the summer months for a chance to cruise on the lake and inside a dormant volcano or maybe even take a dip in it. It was cold but it was an unforgettable experience for the family.
Spain (Madrid and Toledo)
Thanksgiving in late November here in the USA meant my kids were off for a whole week. We decided to escape the holiday chaos and an airfare sale to Spain made this possible. Madrid has a special place in our family's travels since it was the first European city my kids visited five years ago. It was wonderful to revisit favorite places like Mercado de San Miguel and El Palacio Real. But, really the most memorable part for the kids was eating Spain's favorite treat of churros con chocolate again and watching them enjoy it. They're a delicious way to battle jet lag.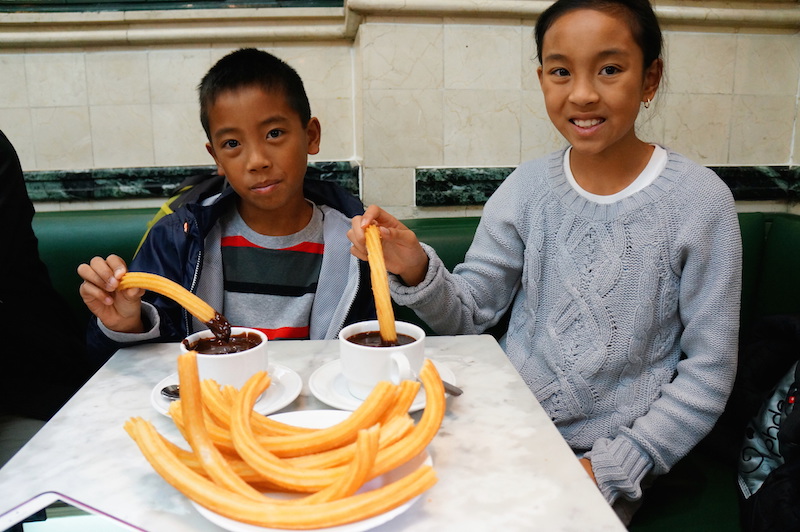 We were only in Madrid for a few days but also managed a day trip to Toledo – Spain's former capital. It's a UNESCO World Heritage site and only an hour train ride away. Muslims, Christians and Jews dominate this city's history and architecture. It was well preserved and beautifully situated on a hilltop. I'm looking forward to sharing our day there in a future post.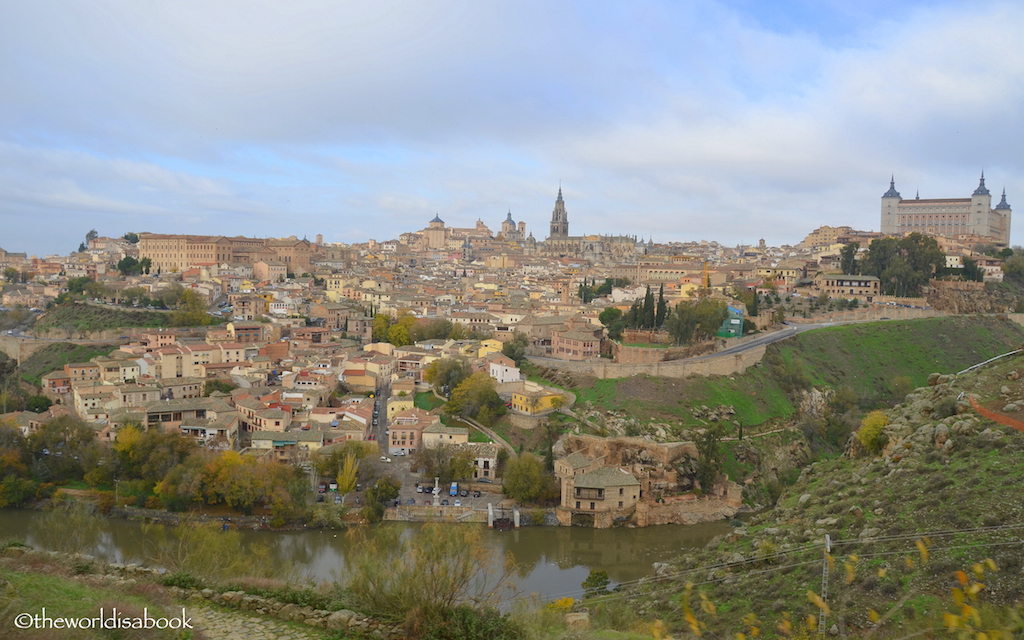 Italy (Pisa, Florence, Venice)
Since we were already in Europe and tend to turn simple trips into complicated ones, we decided to take the kids to Italy. This has been a country they have wanted to visit but has been put in a backburner. Number one on their list was eating pizza in Pisa. Their wishes came true and we have also added a few tacky tourist photos to the collection.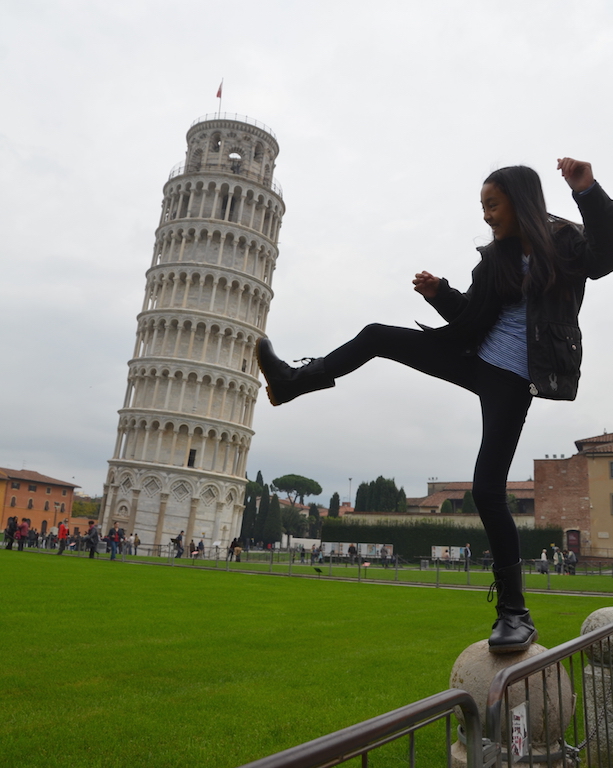 We've never been to Florence so we also decided to explore this Renaissance city. It's a marvelous city to walk around with such magnificent architecture and attractions. Of course, we couldn't leave the city without seeing its most famous resident – the David statue by Michelangelo. It left us in awe and we could certainly understand why this imposing masterpiece attracts so many visitors.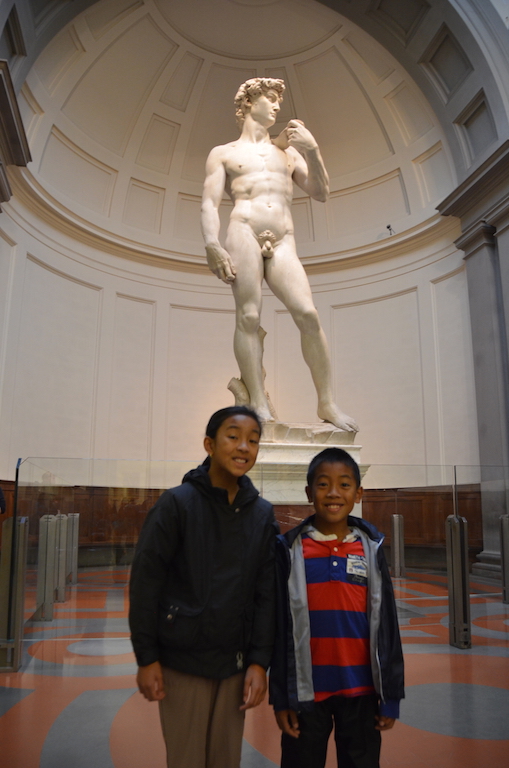 I have loved Venice since I first set foot on it four years ago with my husband on our anniversary trip. We were so glad to introduce it to the kids and they loved this unique city as much as we did. Our highlight here was finally riding a Venetian gondola through the quiet canals and it didn't disappoint.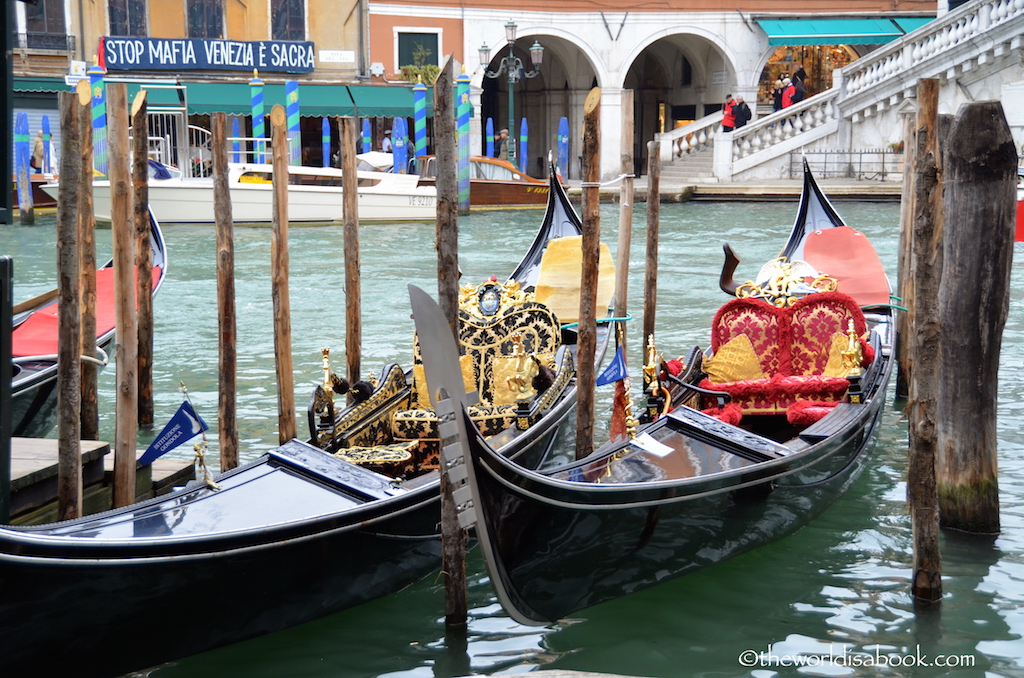 Canada
We just came back a couple of days ago from our last hurrah of 2014 – a holiday weekend in Vancouver and the world-renowned Whistler ski resort. Sure, we hit the slopes. But, this trip also involved zip lining through a temperate rainforest and between mountains and a wild snowmobile ride. It was a fitting end and highlight to an amazing year of travels. I think we did pretty well circling the globe for a family with two full-time working parents with a limited vacation time and two kids with many extracurricular activities. I'm happy to say they only missed a day of school.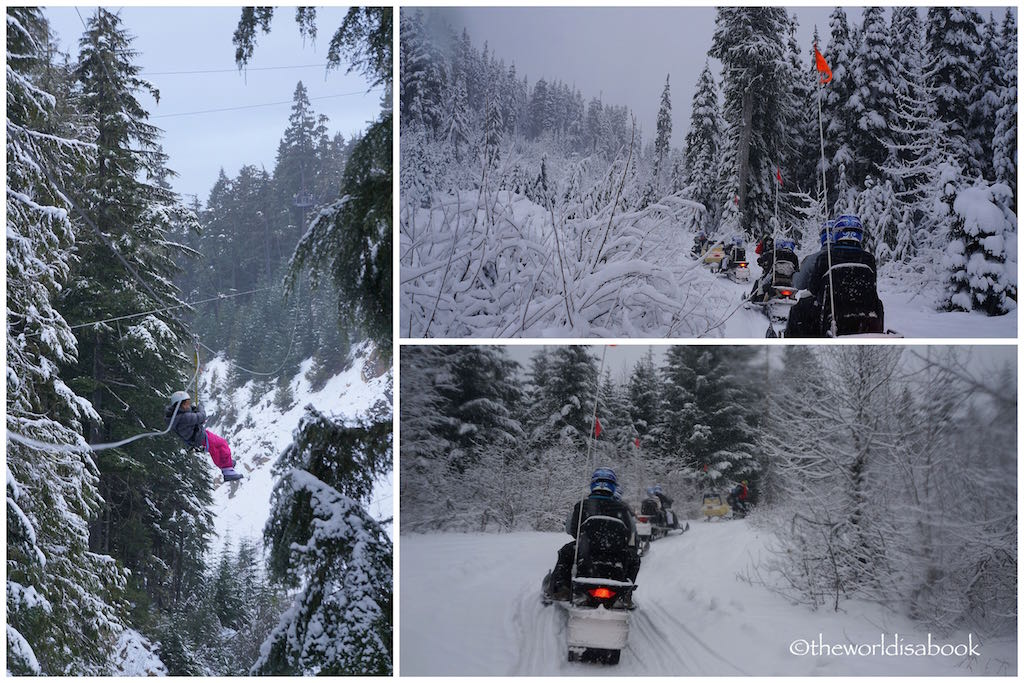 Our 2015 Plans
We are celebrating our 15th wedding anniversary in October and we're hoping to finally make it to that over-the-water-bungalow in French Polynesia and/or explore another continent. I have no reserved tickets yet so the year is still wide open and we have a long list of places to see.
Thank you for sharing 2014 with us. We really appreciate having you as a part of our traveling family and for all your support. We wish all of you a blessed and Happy New Year. Safe and healthy travels everyone!
What are your plans for 2015?