Photo Tour: Venice with Kids
Around this time last year, we were getting ready for our Thanksgiving break trip to Italy with a quick stop in Madrid. It was a wonderful and memorable trip that involved a lot of sightseeing and eating delicious Spanish and Italian food. Venice was a return trip for my husband and me but was a first visit for my kids. It became one of their favorite cities fast. Here are some of my favorite photos of the City of Canals to hopefully inspire you to visit or awaken some memories.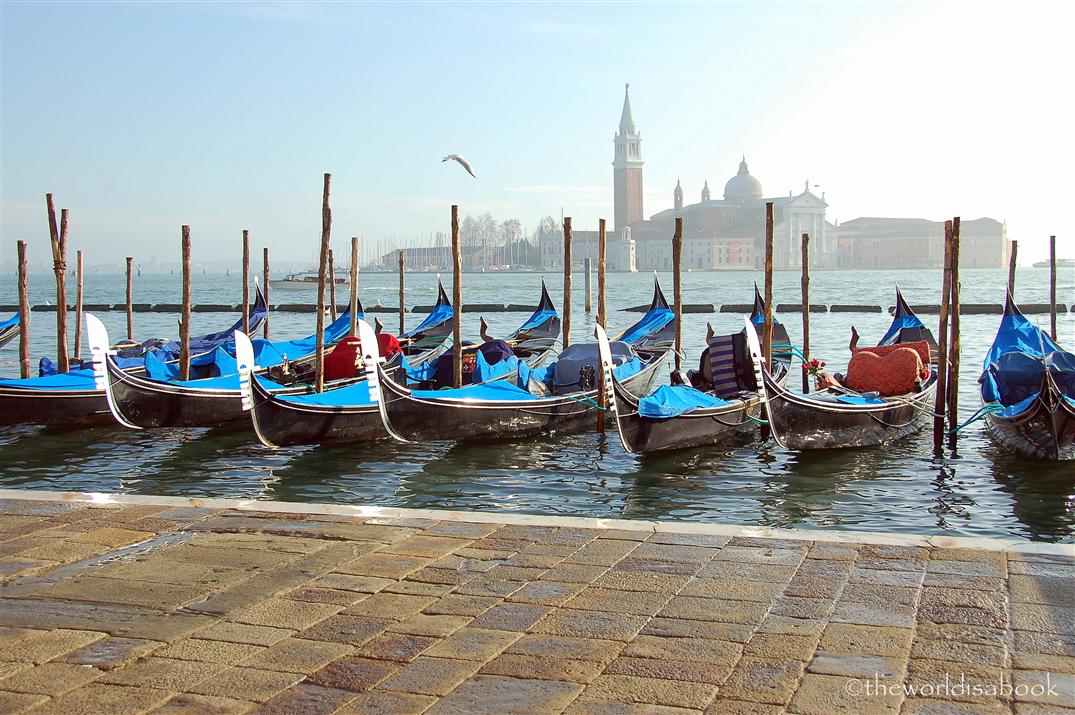 You may have heard it countless times but the best way to see Venice is to get lost. We were always pleasantly surprised what greeted us around the corner. St. Mark's Square or Piazza San Marco is the area that happens to draw the most tourists. We always started our walks from this famous square. The piazza has been here since the ninth century and evolved into a beautiful gathering place. It is one of the best places to rest and people watch.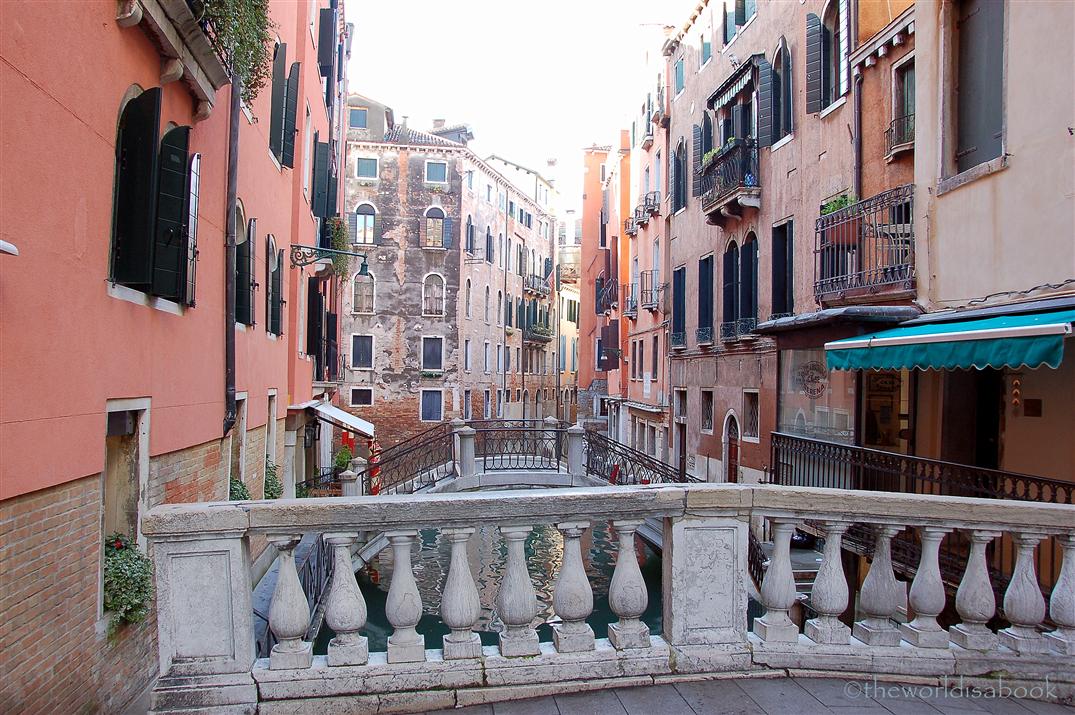 The buildings surrounding the square are called Procuratia. Most are Venetian government officials and offices. I would find working here too distracting but what a place to live. This large piazza has many restaurants and shops under its arcades that cater mainly to tourists. We've only bought gelato at a couple of places but have never eaten a meal here. They looked quite pricey so we've ventured beyond the square to find smaller restaurants. But, it's really hard to go wrong with Italian food here.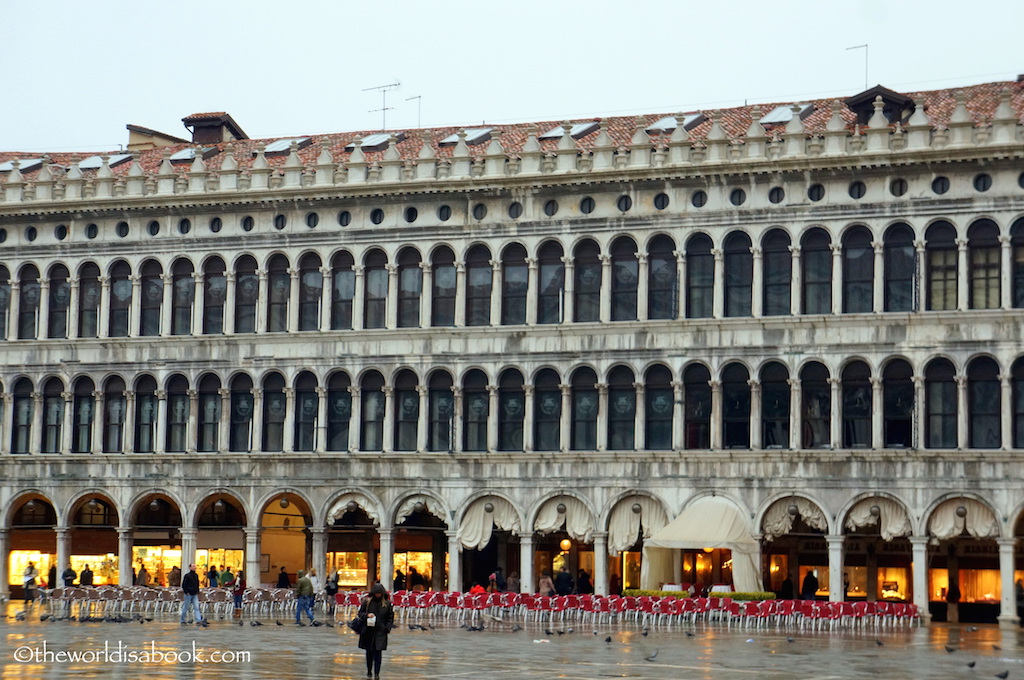 The piazza is not only a gathering place for people but also numerous pigeons. Pigeon food sellers were banned from the piazza since 2008 in an effort to curb the pigeon population that was harming the statues. But, we still found tourists feeding them and trying to get the pigeons to land on them. My kids looked on amusingly but rejected the idea for fear of getting pigeon droppings on them. These were some of the most well-fed and fattest pigeons we've ever seen. look at them closely here.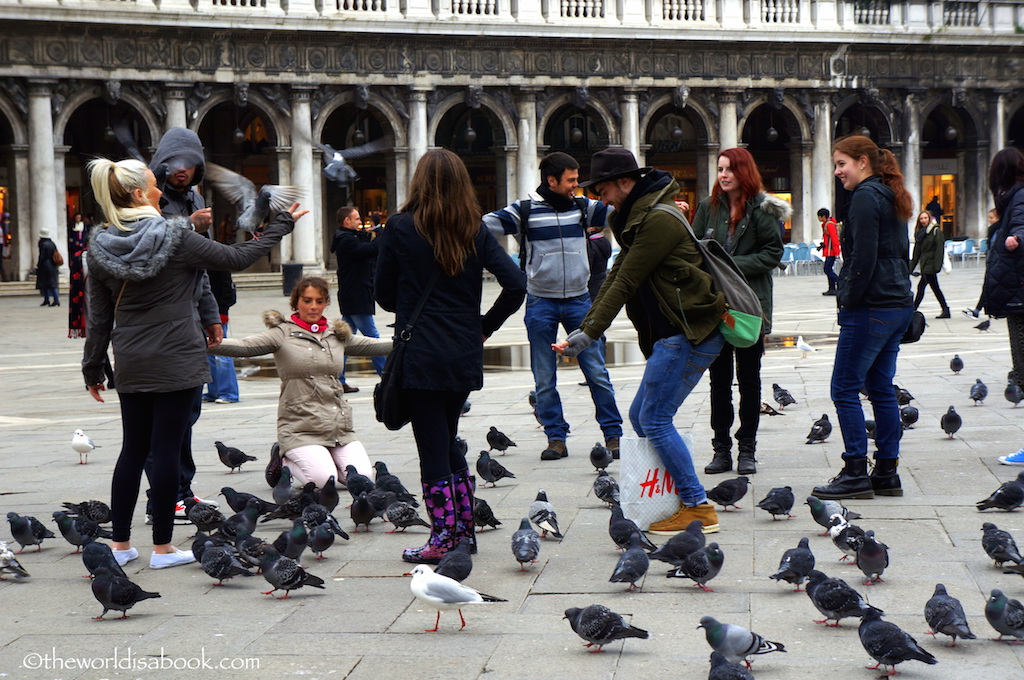 One of the most prominent symbols of the Venetian landscape is St. Mark's campanile or bell tower. There is an elevator that whisks guests to the top to admire the panoramic view of the city. We didn't get the chance to go up and just admired it from the outside. The original 12th century campanile collapsed in 1902. This campanile was actually a rebuilt one that was completed in 1912 and included an elevator as well as being structurally stronger than its predecessor.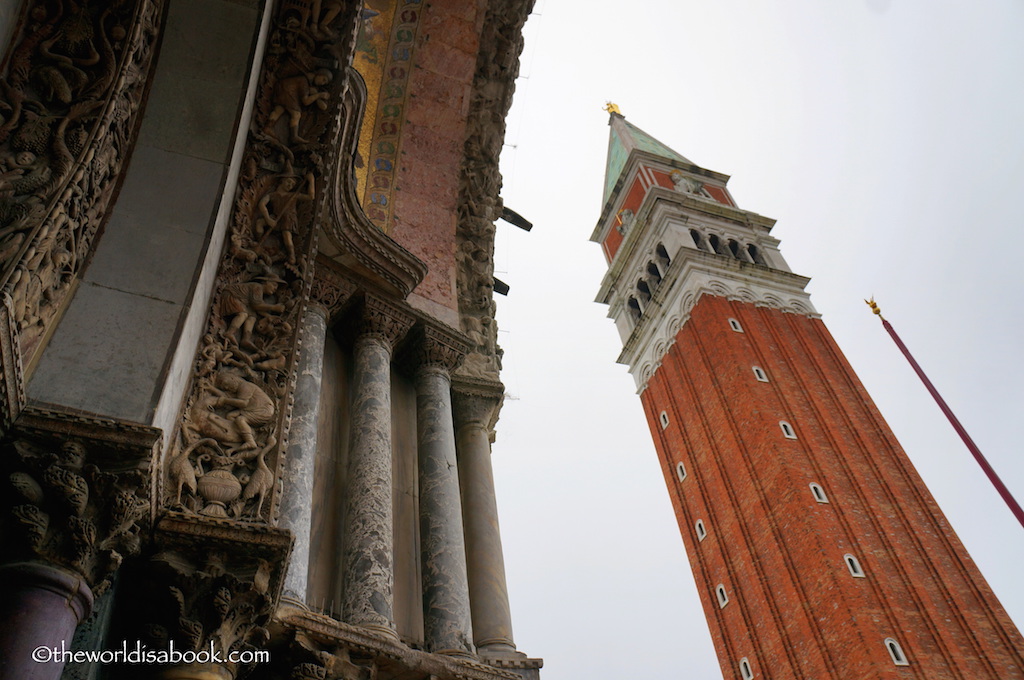 There are many churches around Venice but St Mark's Basilica or Basilica di San Marco is the most popular one to visit. It is a stunning centerpiece of Piazza San Marco and was finished around 1071. This great Byzantine architectural masterpiece was modeled partly after Istanbul's Hagia Sophia. The earlier structures in its present location were meant to house St. Mark the Evangelist's relics. It was believed that Venetian merchants took the saint's relics from their original location in Egypt in the 9th century.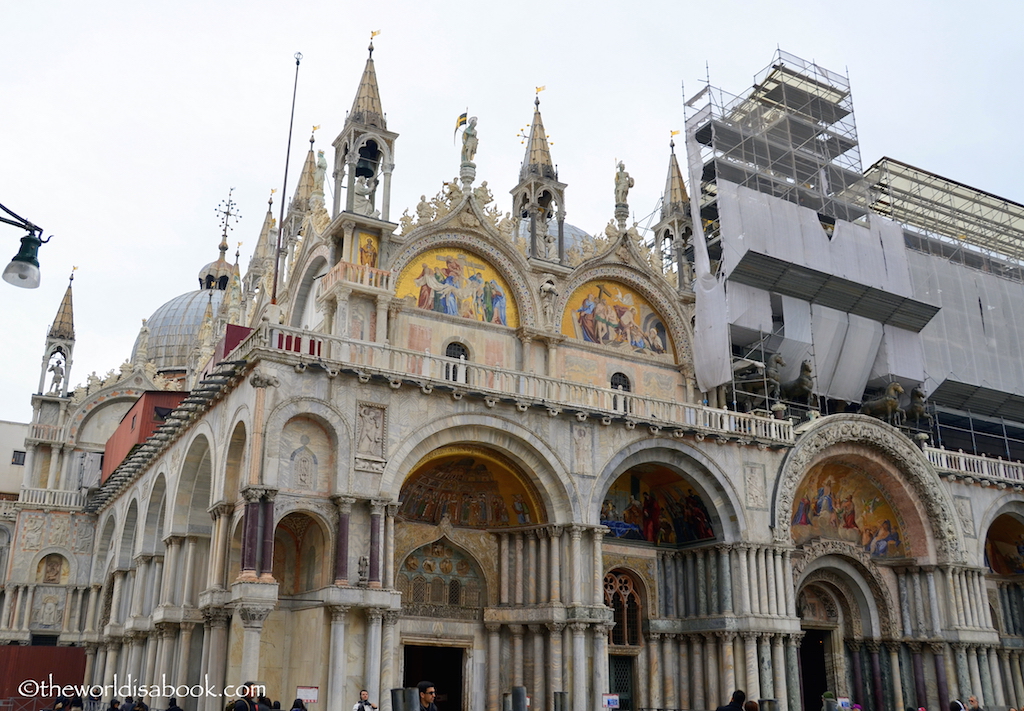 The Doge was Venice's elected ruler for life. This tradition lasted several centuries with some good and some questionable Doges throughout the city's history. The church is next to the Doge's Palace and was originally the Doge's chapel. It became a cathedral and the Archbishop of Venice's seat in the early 1800s. Four years after we visited and part of it was still covered in scaffolding. Hopefully, it'll be done during our next visit.
The colorful mosaics outside are incredible. They mostly represent scenes from Jesus' life and the details are amazing. Take some time to admire them. I wish we had some binoculars to see them a bit closer.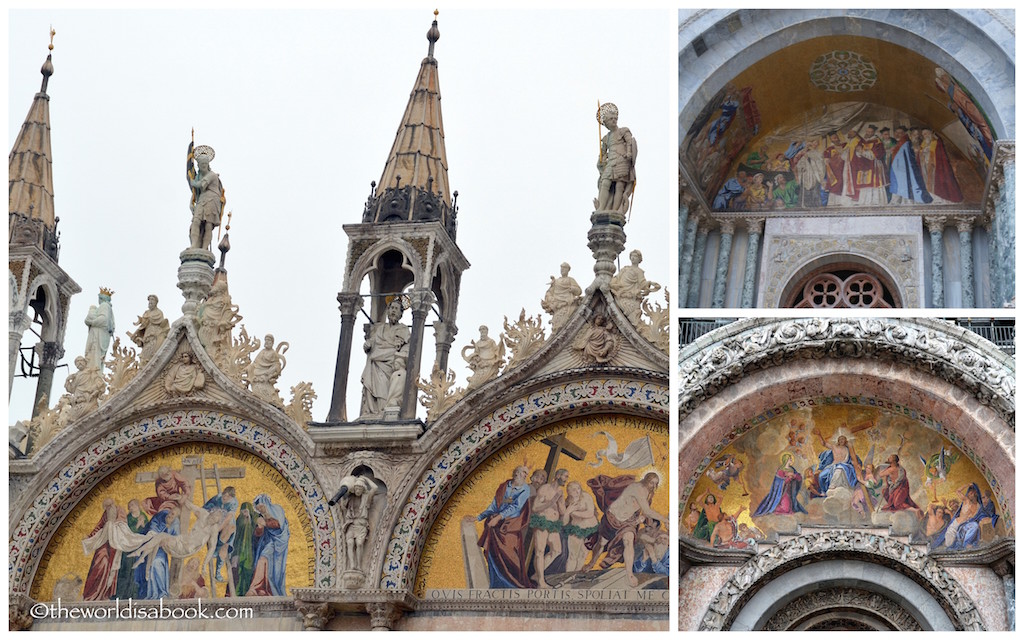 Don't miss going inside the cathedral. Admission is free but some areas like the Treasury charge admission. The gilded mosaics covering the walls and ceiling dating back to the 12th century were spectacular. No picture taking was allowed inside and there were people watching constantly to make sure this rule was followed. There was a small area on the left side right before the entrance (where photos were allowed) that showed a glimpse of the mosaics inside.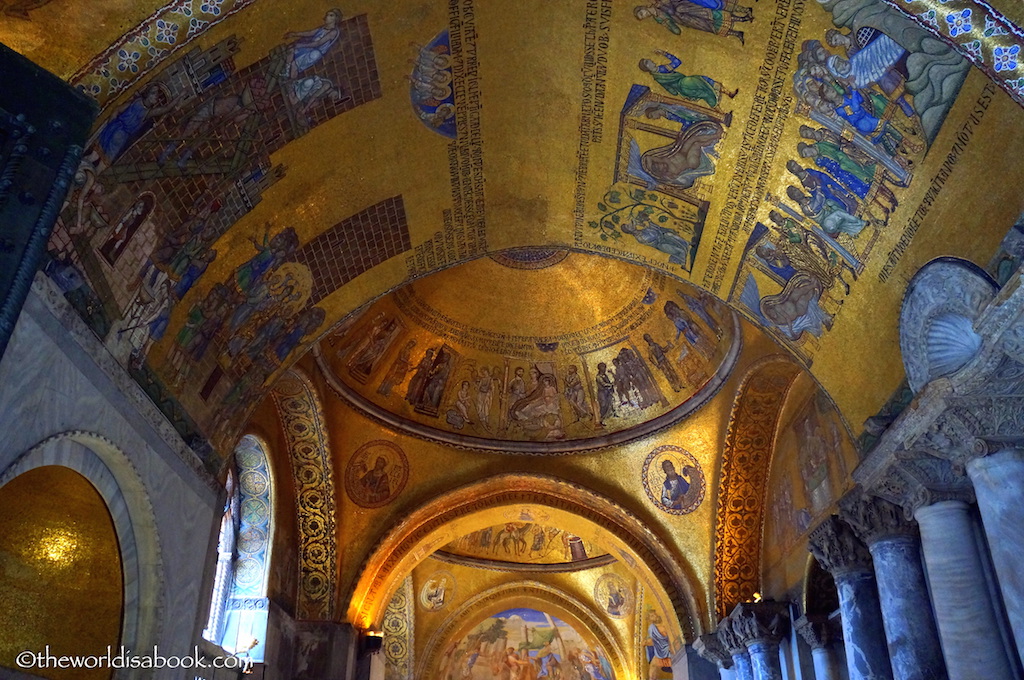 The Palazzo Ducale, or Doge's Palace was the government seat in which the Doge leaders presided and lived. The first palace was built here in the 9th century with many reconstructions after that. The present day palace can be traced back to the 14th century and is right next to the cathedral.They called its architectural style "Venetian Gothic". I love the exterior patterns and that it looks different from the rest of the buildings around the area. It's now a museum filled with some masterpieces from various Italian artists.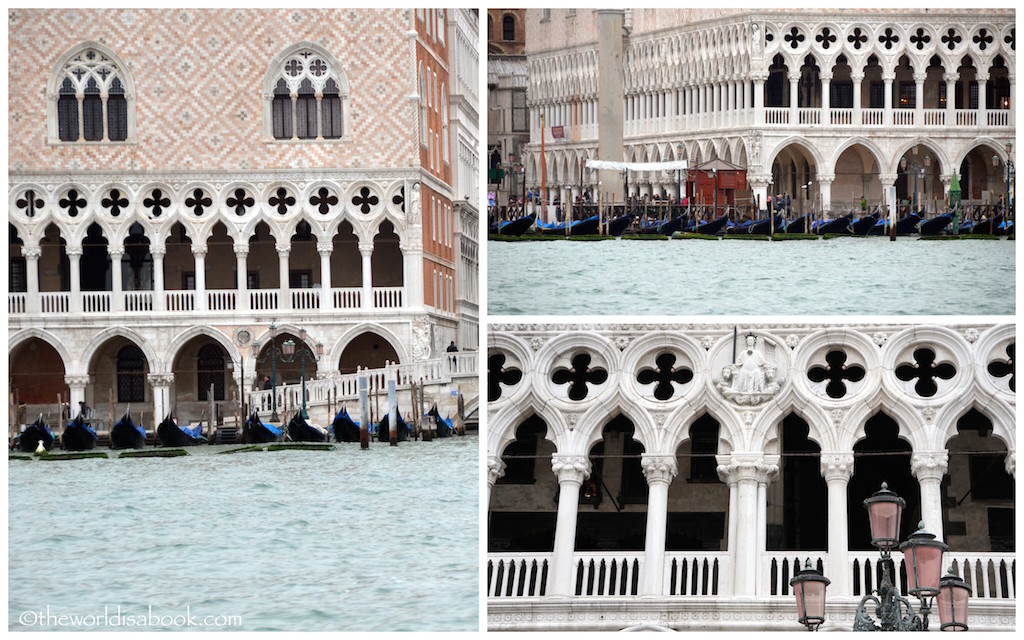 Walking around the corner from the Doge's Palace is the most unique bridge in Venice – the Bridge of Sighs or Ponte dei Sospiri. It was propped high above the canal, enclosed and only accessible from inside the Doge's Palace. This baroque style bridge made of white limestone was built in 1602 to link the palace to the prison. Since it was completely covered with narrow windows, it made for an efficient way to transport the prisoners without them being seen or prevent the public to hear any outcries from them as they are led away.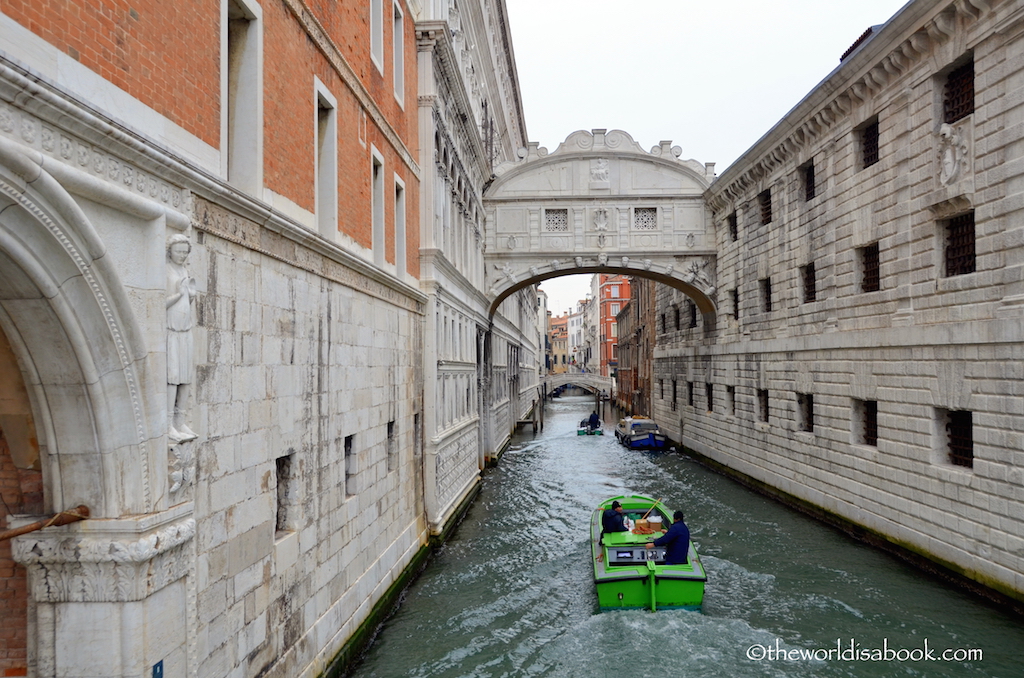 Legend says that it was called the Bridge of Sighs because as the prisoners were led to prison or to execution chambers, they would let out a sigh on their last glimpse of freedom and beautiful Venice from one of the small windows. Going inside the bridge is only accessible through the Secret Itineraries Tour. Some gondola ride routes pass underneath the bridge allowing visitors a closer look. Another local legend says that if lovers kiss while cruising underneath the bridge during sunset, they are granted eternal love. We never made it here during sunset to check just how many gondolas were under the bridge at that time.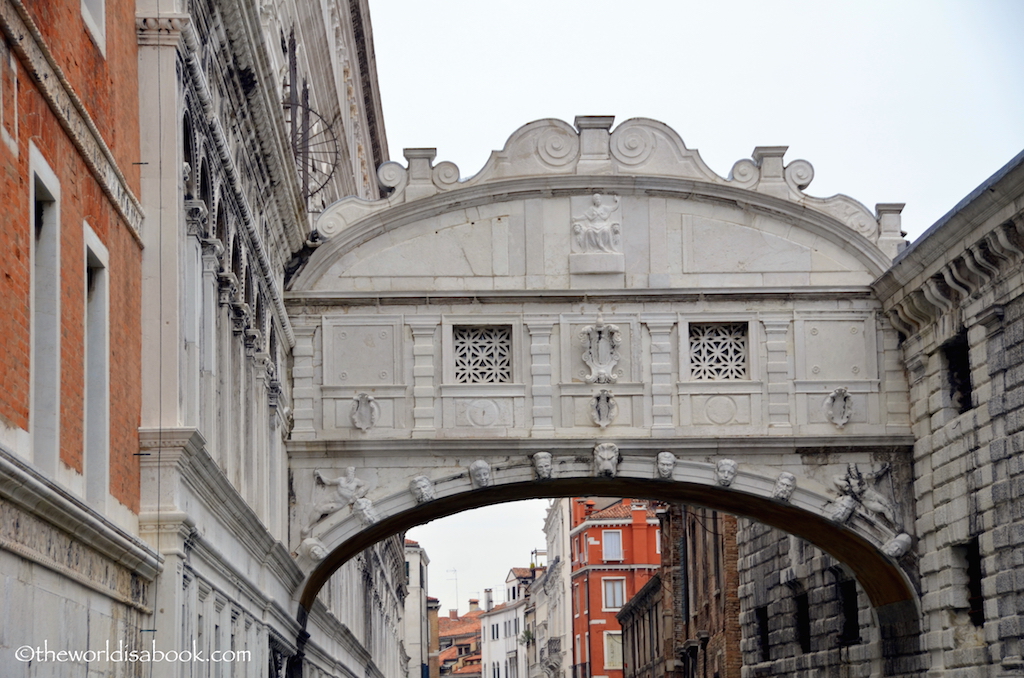 Lion images are everywhere in Venice. It's a great way to play "I Spy" with the kids. Looking for lions will keep them occupied while strolling the streets. The lion symbolized power and strength which were ideals the Venetians admired. The lion's images have shown up in statues, paintings and tapestries for centuries. The winged lion was also St. Mark's symbol who was considered Venice's patron saint.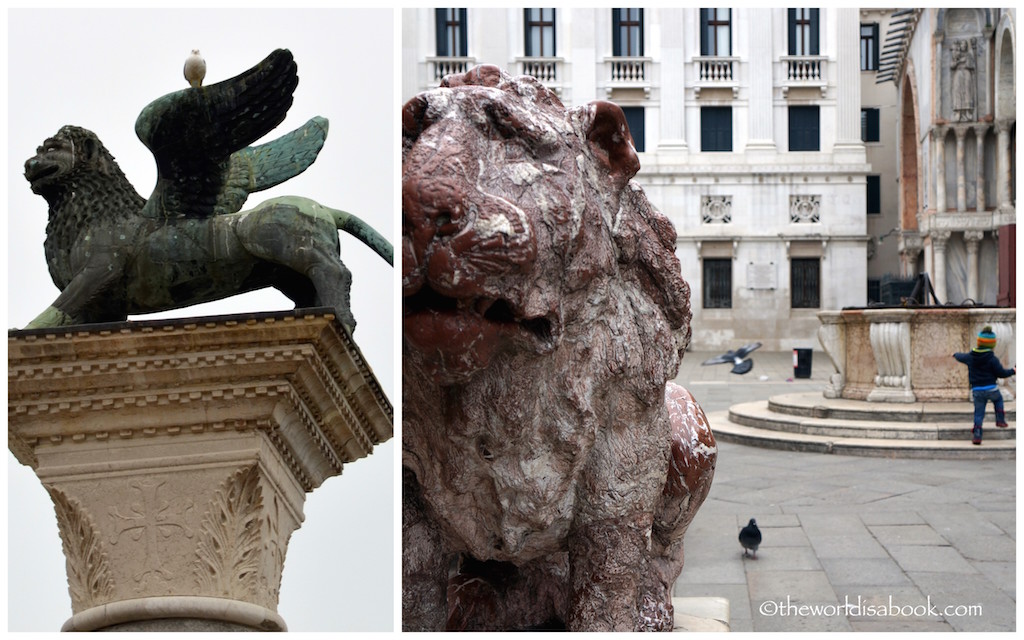 It's such a joy to window shop in Venice. The colors of the various glass decorations can brighten moods even on a rainy day here. Most of the glasses were made from the neighboring island of Murano. Tours are always available to the outlying islands and even the opportunity to watch the master glass blowers at some of the Murano factories. It's incredible to watch them transform an unassuming glass into a work of art.
My kids loved stopping at windows and watching the animated glass figurines. Some of the best souvenirs for kids are the glass animal sets and colorful glass candies.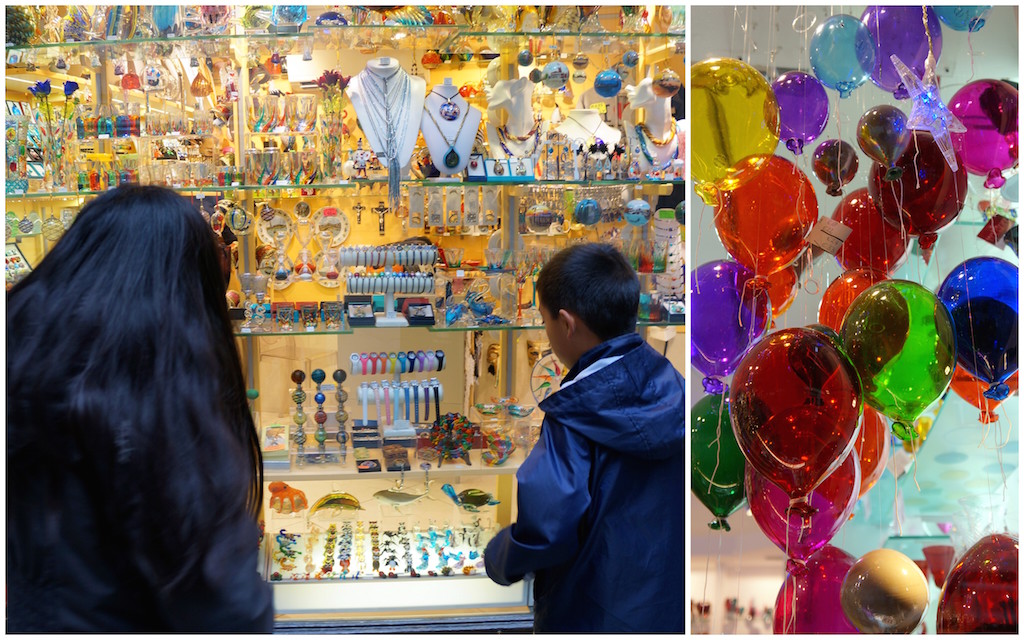 Masks are also everywhere around Venice. The Carnival is held annually from February to March. Everyone who attends wears masks. It was believed that people wore masks long ago to hide their hierarchical class. There isn't a souvenir shop around Venice today that doesn't sell masks including the cheap 'Made in China' versions. Some shops sell really extravagant and ones with elaborate designs. They make for wonderful souvenirs too.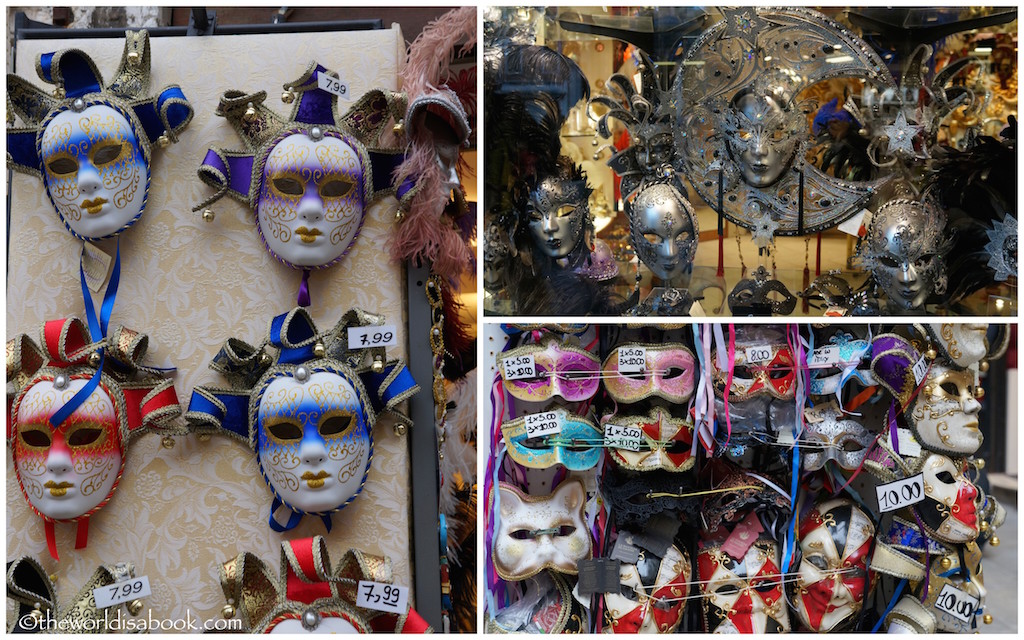 There are over 400 bridges around Venice but only four cross the Grand Canal. The Rialto Bridge happens to be the most famous and one of the city's most visited attractions. It spans at over 94 feet long and about 75 feet wide with a portion of it covered by a portico. This bridge was built in the 16th century with intentions to make room for shops. Various shops are still on the bridge and line the pathways leading to it.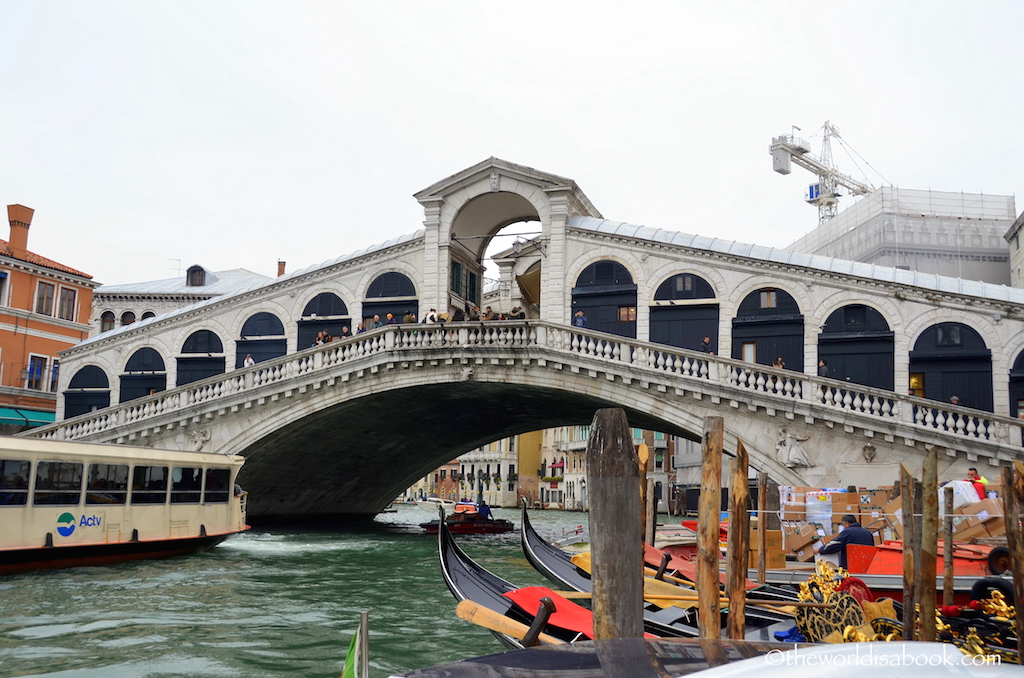 There are walkways on both sides for tourists to see all the action at the Grand Canal and take some iconic Venetian photos. I'm not sure how crowded this area is during the summer but it took us awhile to get some space to take some pictures including some family shots and this was in late Fall.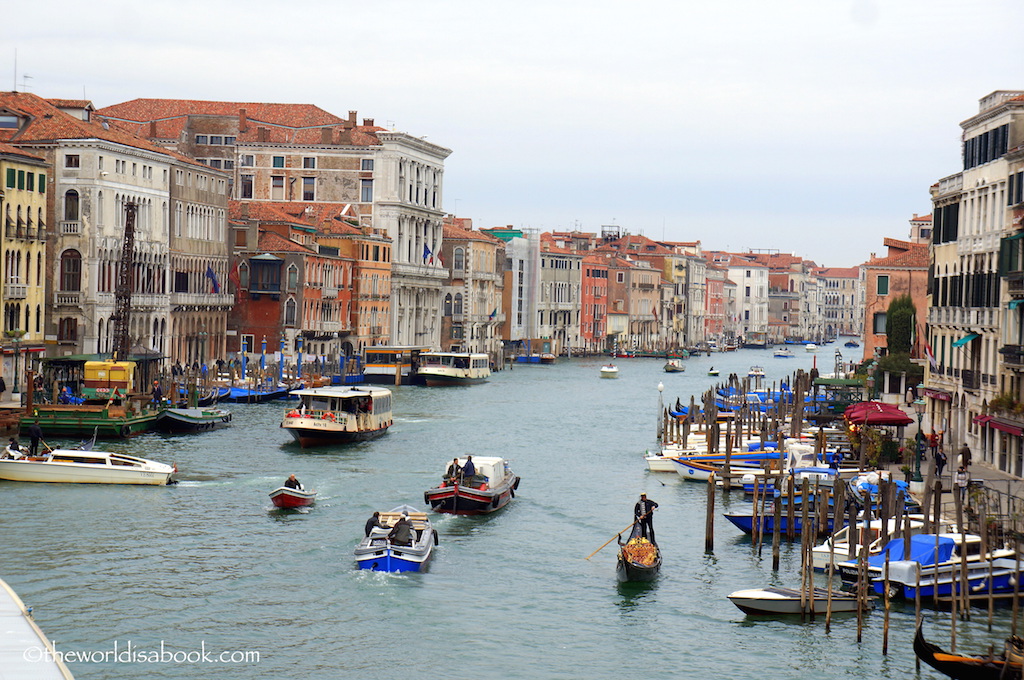 If you're going to be crossing the Rialto Bridge from the San Marco area, you may as well walk a bit further and head to the Rialto Market. This was where the locals shopped. This market has been at this same location for centuries. We enjoyed our visit here and saw some unique seafood, fruits and vegetables. It was a wonderful cultural experience.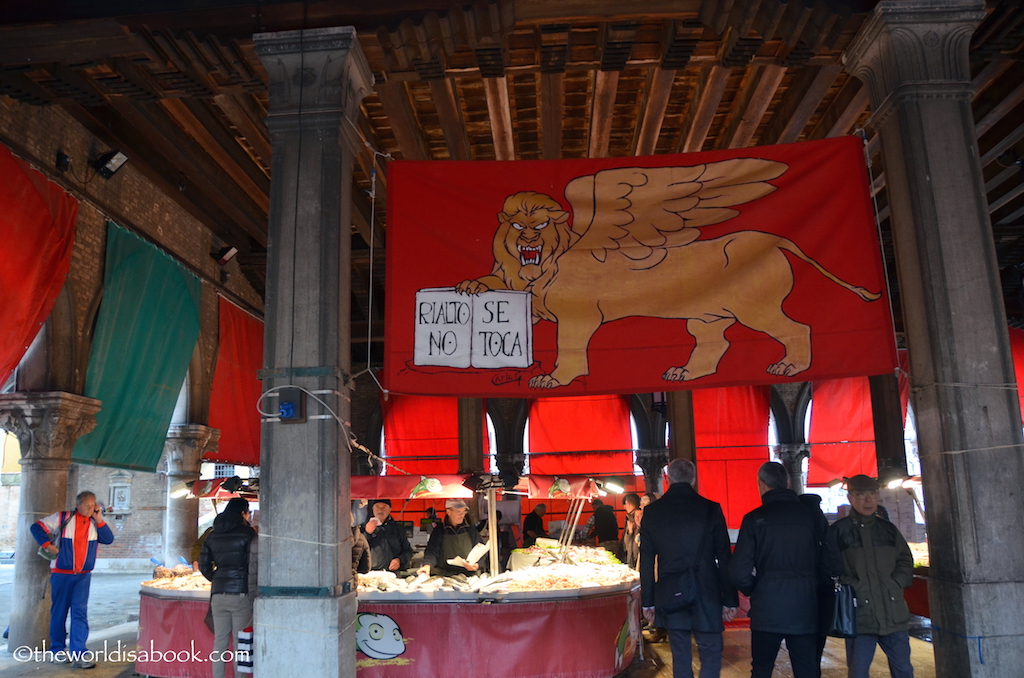 The gondolas are Venice's iconic symbols. They are about 400 of them throughout the city. Of course, we did our gondola ride as a family. Read about our gondola ride experience. Yes, it's touristy and pricey but you'll probably regret not doing this experience more than spending the money on it. Plus, it's a fantastic way to see some of Venice's back alleys and streets.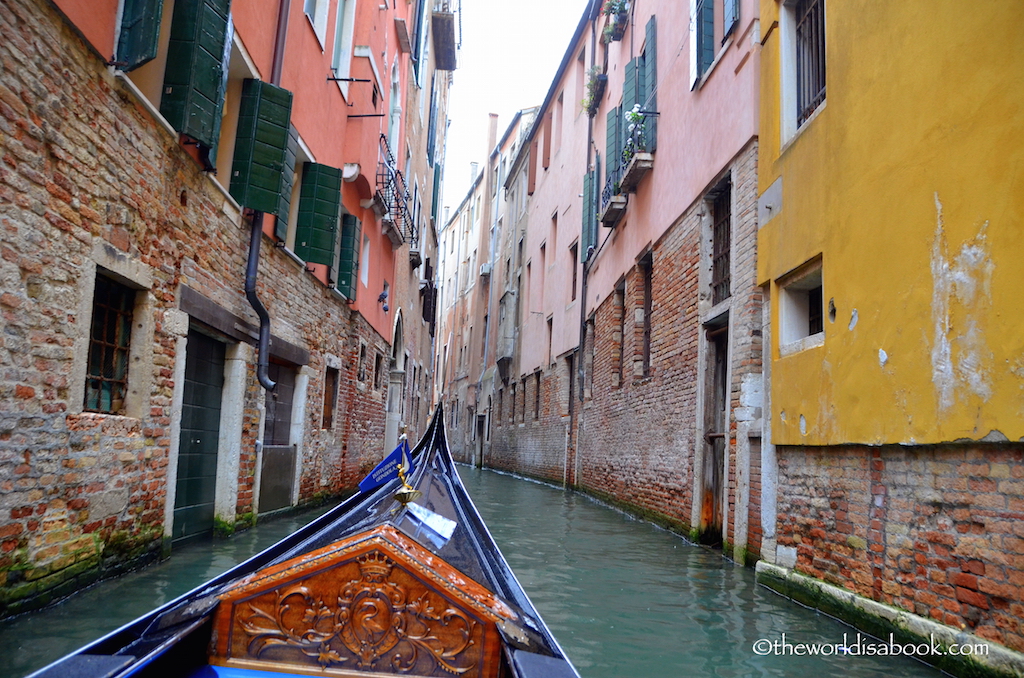 Looking through these pictures made me wish we were going back to Venice soon. We've only visited in late November and I'd love to see it during the warmer months. It's unlike any other city in the world and is so picturesque at every turn. There's something enchanting about Venice with its bridges, canals and historic buildings that look like they're floating on the lagoon.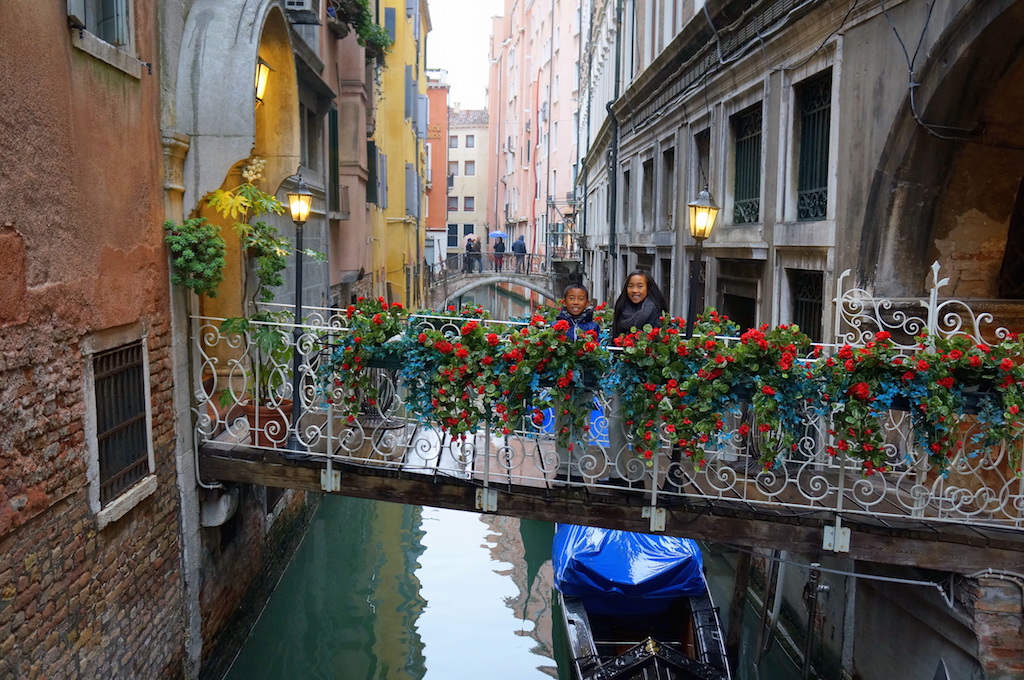 Tips on Visiting Venice with kids
If you're going to be staying in Venice for a few days, look into the Venezia Unica City Pass. It's customizable based on your itinerary or needs. The pass includes vaporetto rides (water bus), free admission to major museums and churches and other discounts. The Alilaguna boat service to/from the airport can also be included with added cost. Tickets can only be purchased online.
There is also a Tourist Travel Card for unlimited hop on/hop off on the vaporetto and buses. They range in duration from one to seven days. We've used these cards and they save time and money. We didn't have to line up to buy tickets each time we boarded. They're also valid for trips to the outlying islands of Murano, Burano and Torcello. Tickets can be purchased at the vaporetto stop ticket offices, onboard, Piazalle Roma (the bus station) ACTV office or tobacco shops with ACTV signs. Go to the ACTV website for the latest prices and ticket office listings.
*Have you visited Venice? Is it on your travel wish list?
Pin it for later!