5 Free Things to do in Brisbane, Australia with Kids
Brisbane or Brissy to the locals, is Australia's third largest city with plenty of attractions from climbing an iconic bridge to cuddle koalas. We also found Brisbane to be family-friendly city and easy to get around. The airfare to Australia from other parts of the world can set a family back so savings are always welcome especially with entertainment and attractions. Here are five free things to do in Brisbane with kids.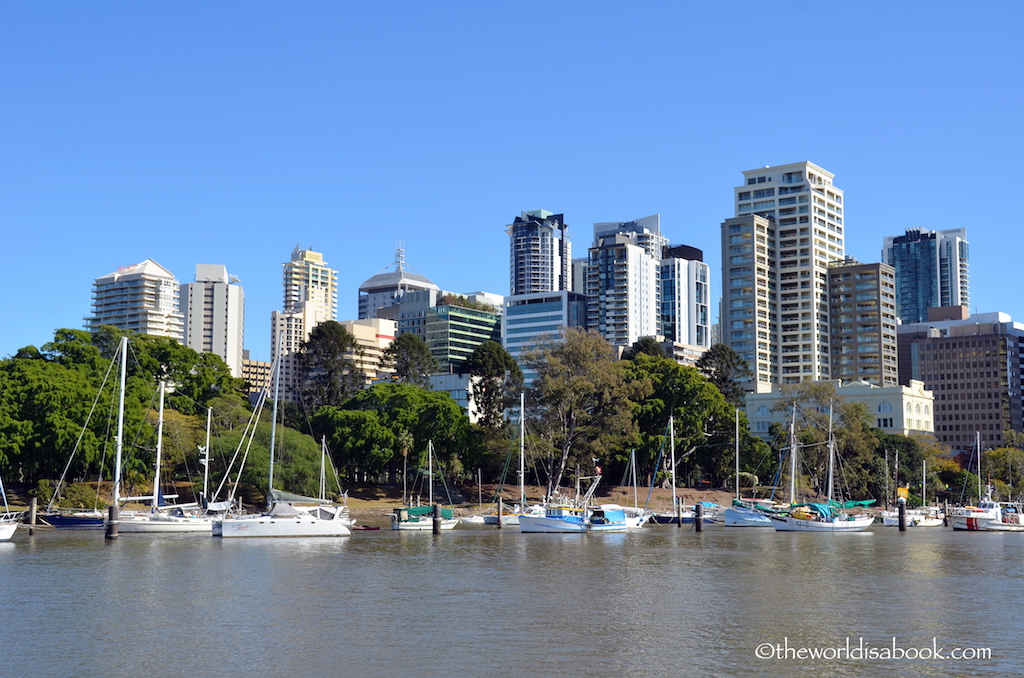 1. South Bank Parklands
This popular area, known as "Brisbane's Playground", is worth spending a few hours since it offers so much for visitors. The area is located across from the Central Business District along the Brisbane River. It has restaurants, playgrounds, shops and a beautiful promenade and considered a cultural hub. The Clem Jones Promenade along the river is a wonderful place for a stroll or people watch. Don't miss the Nepalese Peace Pagoda and a walk through the Arbour filled with flowers.
The highlight here for many people is the South Bank Pools and man made Streets Beach. There aren't many places you can relax on a beach in an urban setting. The pools had different areas for different age groups including many interactive water features. Brisbane is blessed with wonderful weather all year so this area was popular even during our winter visit.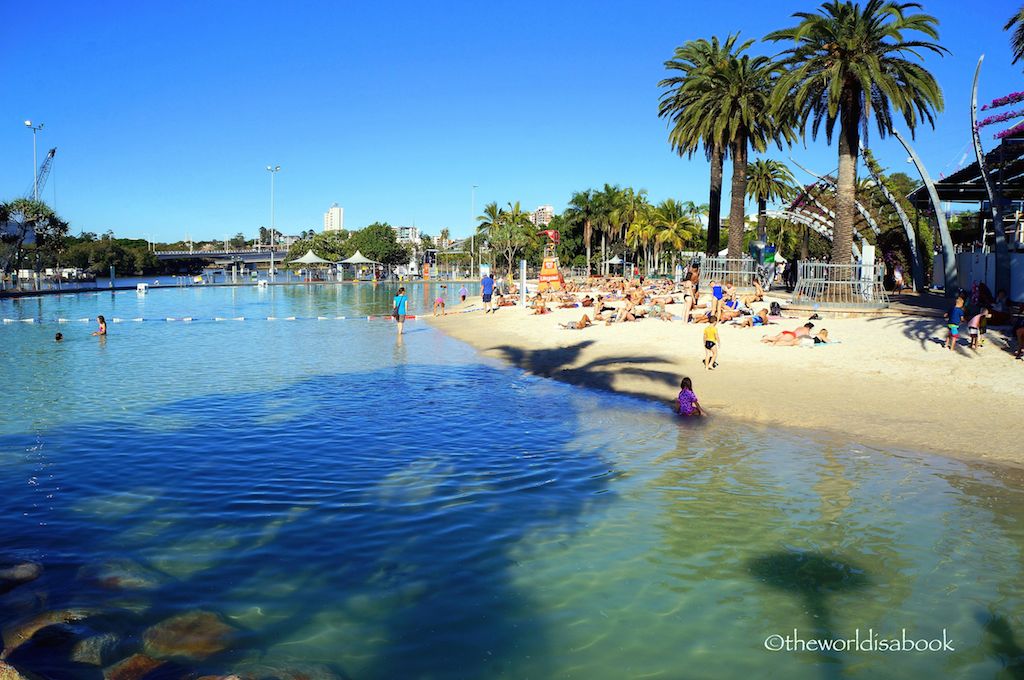 There are many green spaces for family picnics or for kids to run around. You may even spot a few of the Australian White Ibis walking around. The Southbank Market is here during the weekends for some fantastic selections of arts and crafts and street food. There are always events and even free concerts happening here so check their site before visiting. Read more about our day at the South Bank Parklands.
2. Go on City Hopper or City Loop
The City Hopper offers a wonderful service for both locals and tourists to see Brisbane from the water. The ferries run every 30 minutes daily from 6 AM to midnight. It cruises along the Brisbane River with multiple stops making it a great hop on, hop off transportation option to explore the city. It's also a wonderful way to see the city from the river for a different perspective. The entire loop takes about 45 minutes. Visit their website for the timetable and map.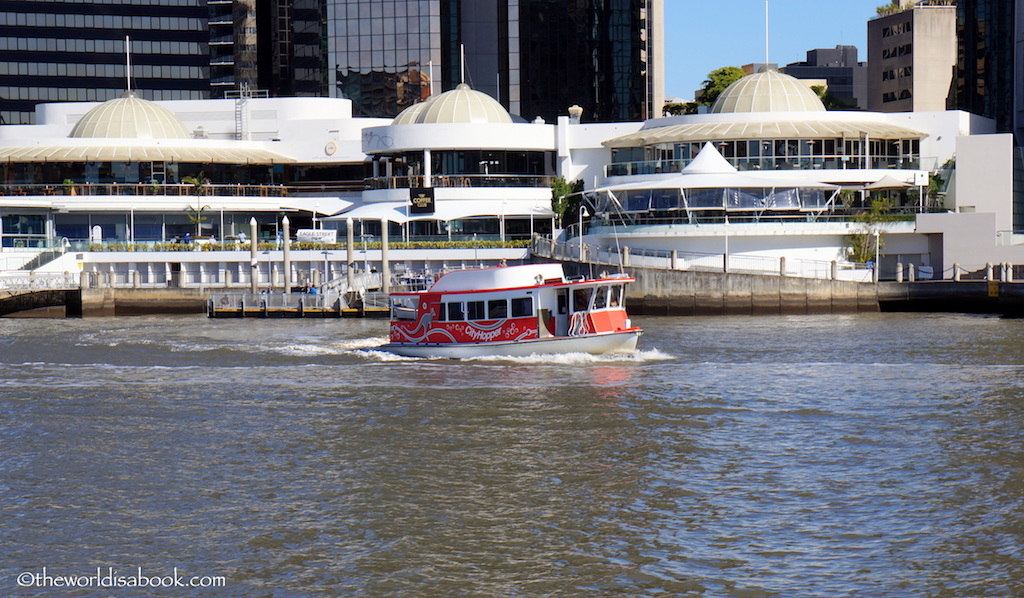 There is also a free City Loop and Spring Hill Loop bus services within the Central Business District and stops at many of Brisbane's attractions. You can catch the City Loop at red bus stops and the Spring Hill Loop at yellow bus stops. It's a fantastic way to see the city by also doing a hop on hop off along the route. We used this to save some time and to save our tired feet from sightseeing. See the timetable and routes on this Translink website.
3. Visit Botanical Gardens
Brisbane has hundreds of public parks but there are two green spaces that are also tourist attractions worth visiting. The City Botanical Garden is a beautiful oasis in the middle of the urban center. Located along the river for pleasant strolls, it has many attractions from a Bamboo Grove, well-maintained gardens, fountains and ornamental ponds. There's a large playground here too that my kids enjoyed. There are free, one-hour guided walks from Monday to Saturday between 11 AM to 1 PM led by Volunteer Guides.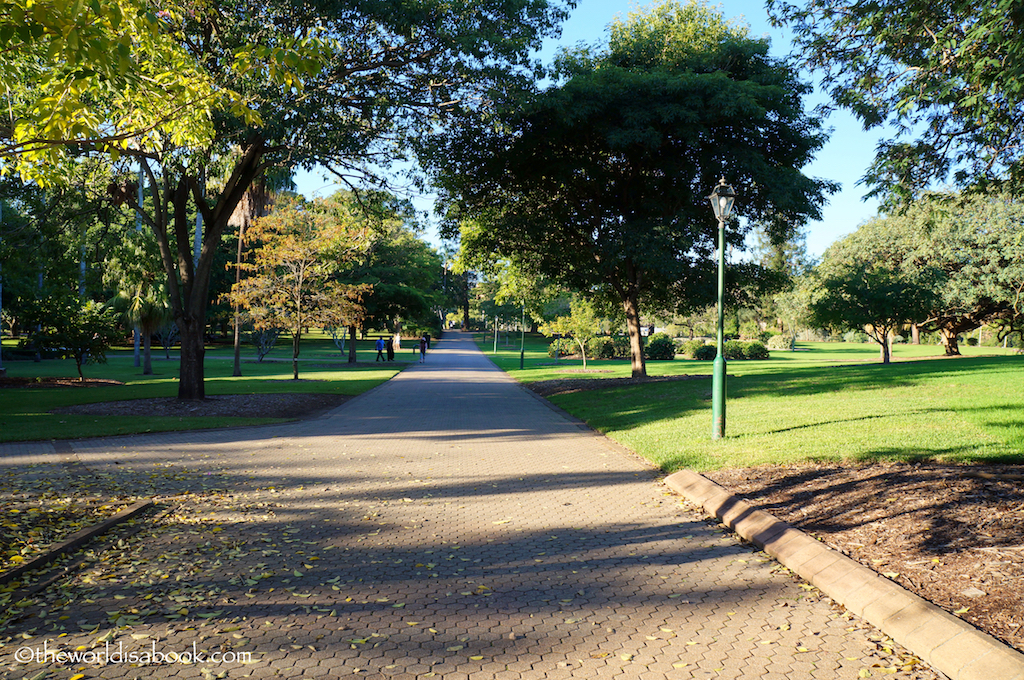 Brisbane Botanic Garden Mt. Coo-tha is located 4.3 miles (7 km) from downtown at the base of the city's tallest mountain. This is a large area, at 56 hectares, with plenty of flora and fauna to keep the whole family active and occupied. There is also a man made lake, several places for family picnics and a wonderful area for city views. The garden is divided into themed and geographic sections that include a fern area, bamboo grove, cacti, the popular Japanese Garden and the Tropical Display Dome.
Free, guided walks with volunteers are available from Monday to Saturday between 11 AM and 1 PM. There is also a free minibus tour at 10:30 AM from Monday to Friday. Don't miss the Hide 'n' Seek Children's Trail through the gardens. It's a great way for kids to learn and explore. The garden is accessible by car or public bus.
4. Visit Museums
We love visiting unique museums when traveling and even better when they're free. Kids can still learn while on vacation. The Queensland Museum offers plenty of interactive and fun exhibits for kids of all ages. There are five floors for kids to explore that include dinosaurs, fossils, life under the sea, play areas and
Don't miss Discover Queensland, which was all about the Australian state's culture, people, geography and wildlife. It's a great learning experience especially for tourists like us. The museum also offers various exhibitions and events throughout the year.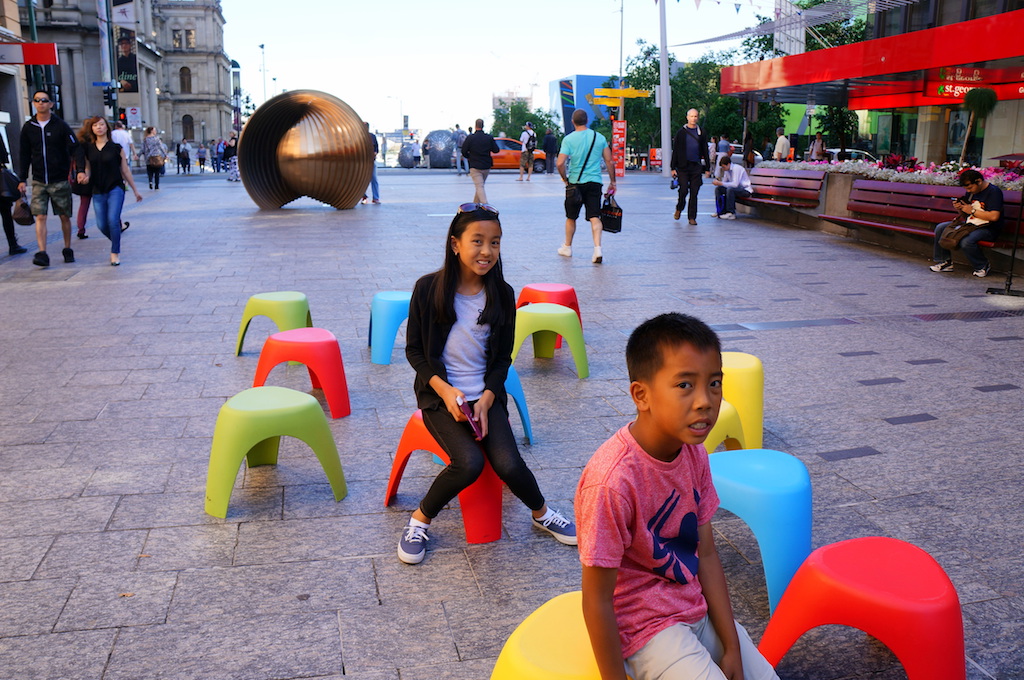 The Museum of Brisbane, as its name implies, showcases the "people, places and stories of Brisbane" through various exhibits and visual arts. It's a wonderful way to learn all about the city and its history. There are five exhibition spaces that include artifacts, paintings and sculptures. Guides are available for Museum Highlights Tour everyday from 1:00 to 1:45 PM. It is located on top of City Hall and easily accessible.
The Queensland Art Gallery is a showcase of Australian art through the ages from prints, photography, ceramics and textiles. It also has a Children's Art Centre with interactive exhibits and activities for young budding artists.
5. Hang out with a Brisbane Greeter
What better way to see and get to know the city than with a local? Brisbane Greeters is a free service for everyone to use even the locals who want some sort of staycation. These local greeters in their red outfits will guide and help locals and visitors explore Brisbane. There are two services available which are Greeter's Choice or Your Choice.
Greeter's Choice, as its name implies, gives control to the local who knows the ins and outs of the city as they take you to their favorite sites and attractions. Your Choice, of course, gives you full control of what and where you want to explore with the help of the greeter. Visitors can choose up to three interests. These Greets run between two to four hours. Several time slots are available between 9AM and 3PM. Book these Greets at least seven days in advance and can only be booked once. Choose your tour experience on the Visit Brisbane site.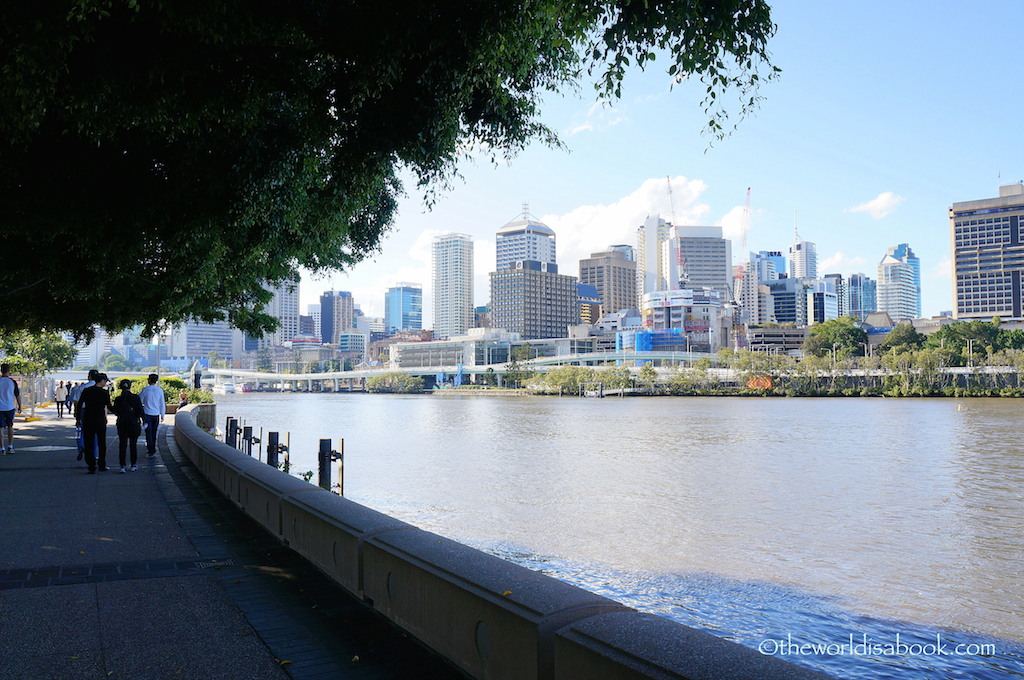 *Honorable Mention
Stroll down Queen Street Mall
We loved this area and I had to include it here. This is Australia's most popular pedestrian mall and Brisbane's shopping mecca and entertainment hub. There are over 700 retailers with several multi-storied shopping centers. My tween daughter and I were in shopping heaven when we visited. It also has a Farmer's Market and musical acts during weekend nights plus major events throughout the year.
*Any other suggestions for free things to do in Brisbane with kids? 
 This is a part of a series called Five Free Family Friday which is a collective guide of free family-friendly attractions from places all over the world.  If you'd like to contribute with the free attractions in your home city, I would love your guest posts. Thanks!
Did you know that you need a tourist visa in Australia if you're traveling from the USA or Canada? Get your Australia ETA (tourist visa) in a few steps with iVisa (it's an electronic process!).
Pin it for later!