Photos and Tips on 20 Favorite National Parks
Happy National Park Week here in the USA! We're continuing to celebrate some of our favorite places here and on the social media channels. We've visited these parks since the kids were toddlers. We've had some treasured memories and many adventures in these parks. I published a photo post celebrating the parks a couple of years ago. Here are 20 more photos, information and tips of our favorite parks and sites (new places added). We hope this inspires some of you to visit these beloved national treasures.
This small park near downtown San Diego has a scenic lookout with panoramic city skyline views and a glimpse into the Spanish explorers' lives who discovered this area.This park is close to home so we've visited often. There's also a lookout for whale watching from December to April. The Point Loma Lighthouse is a nice place to climb and which may or may not be haunted. My kids' favorite area is the tidepools with great ocean views and a whole world ready to be explored.
Tip: Visit during low tide, especially in late fall and winter, to see marine creatures the tidepools have uncovered.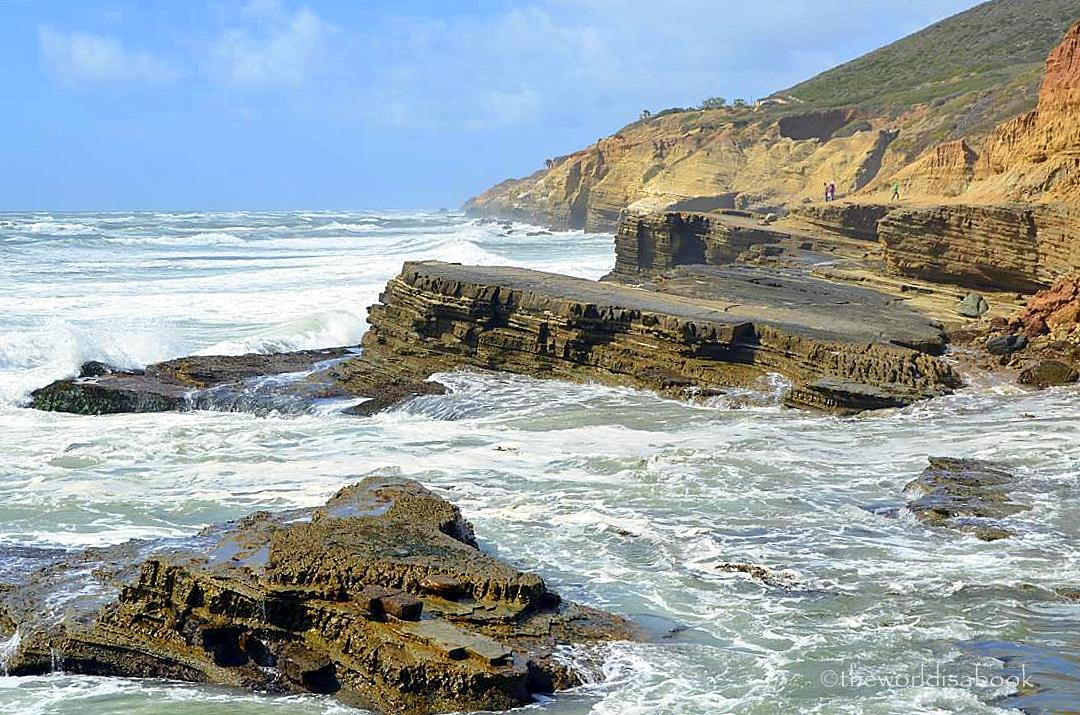 Central California's Yosemite National Park was my initial inspiration to visit the rest of the parks. The park is filled of granite cliffs, imposing waterfalls, valleys, colorful meadows, alpine lakes and giant trees. It's an outdoorsman heaven with about 800 miles of trails. There's even a ski resort inside the park.
Tip: Want to see the majestic Yosemite Falls? Visit during Spring with the peak around late May. Keep in mind that holiday weekends are very crowded.
Speaking of giant trees, the nearby Sequoia National Park is home to the largest trees on earth. These trees need to be seen in person to fully appreciate their size. The main attraction is the General Sherman Tree which is known as the world's largest living tree.
Tip: Don't just drive around. Go on the trails and hike among the giants. Visit adjacent Kings Canyon National park to see the deepest canyon if you have time.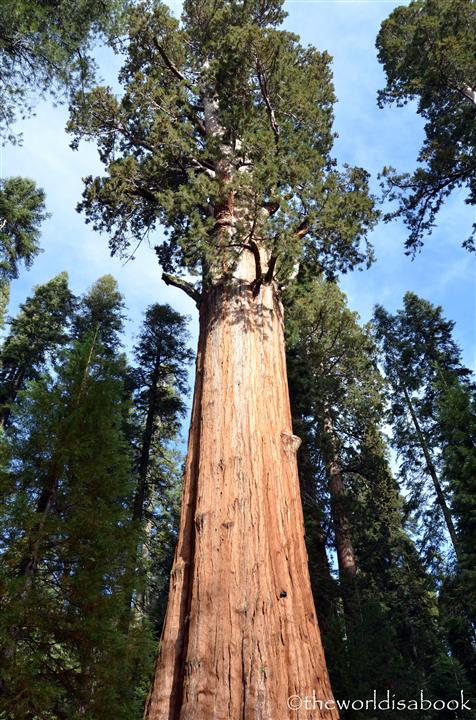 The desert landscape of this park near Palm Springs, California is filled with rows of Dr. Seuss-like trees and massive boulders. Joshua trees are actually giant yucca plants, part of the agave family, only found in this region. Many rock climbers frequent this park for its variety of large boulders. My kids love this place for the opportunities to scramble and climb on rocks too. There are 70 miles of hiking trails to explore the park.
Tip:Bring a lot of water, especially when hiking, since it is a desert park. Pack plenty of food since the park has no concessions.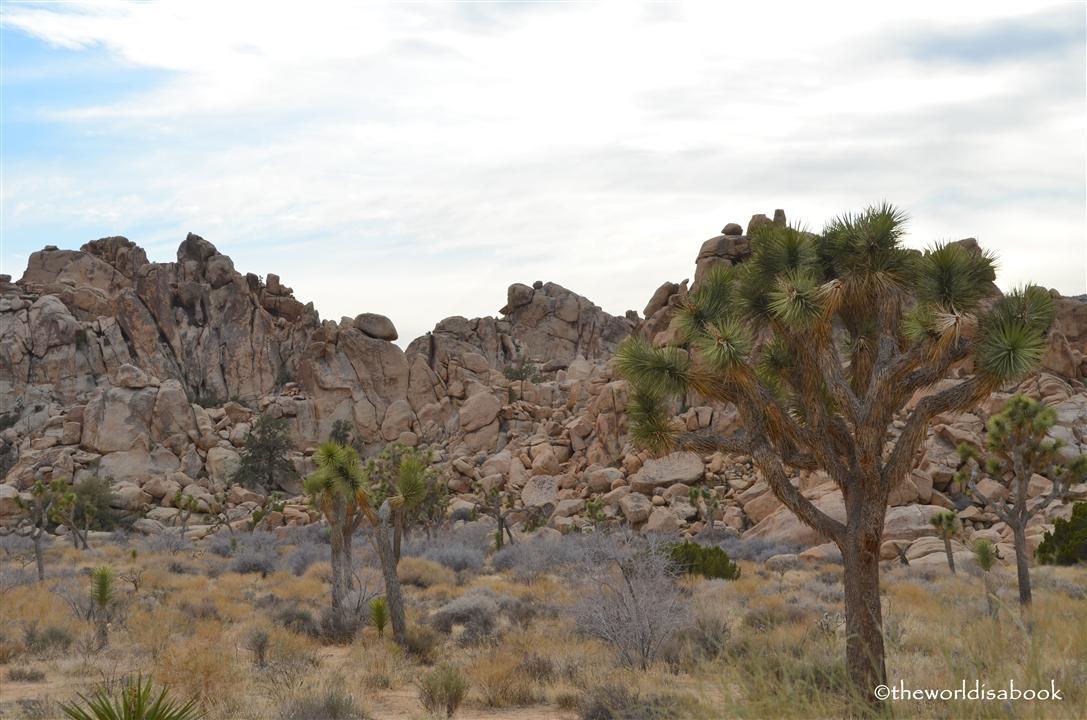 This park, located 120 miles from Las Vegas, is actually filled with unique attractions despite what its name implying a wasteland. It is actually the continental United States' largest national park along with it being the hottest, driest and lowest. The park offers sand dunes, colorful rock formations, canyons and yes, even colorful plants beyond the cacti. Don't miss Badwater Basin and its salt flats.
Tip: Visit between October to May when temperatures aren't in the triple digits.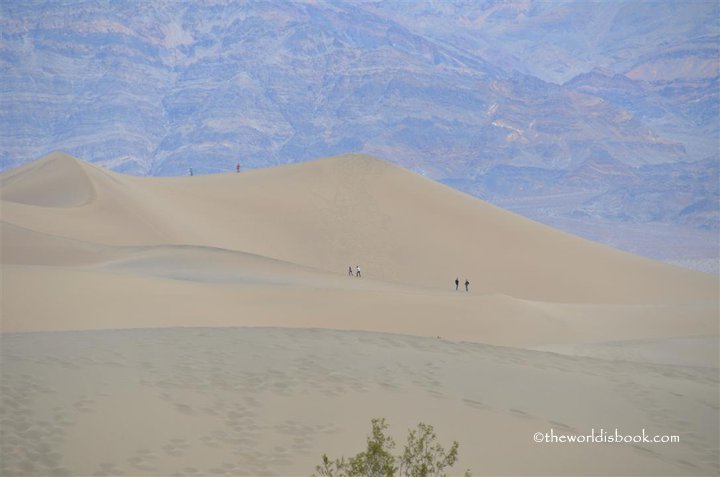 Redwoods National and State Parks
Home to the tallest trees on Earth, the incredible old-growth coastal redwood trees dominate this part of northern California. It is an indescribable feeling standing underneath these trees that are thousands of years old and grow up to 375 feet tall. But this national park and three California state parks are also home to woodlands, prairies and 40 miles of coastline. These parks have also been designated as a UNESCO World Heritage Site and an International Biosphere Reserve.
Tip: See the herds of Roosevelt elk by the beach near Fern Canyon at Prairie Creek Redwoods State Park.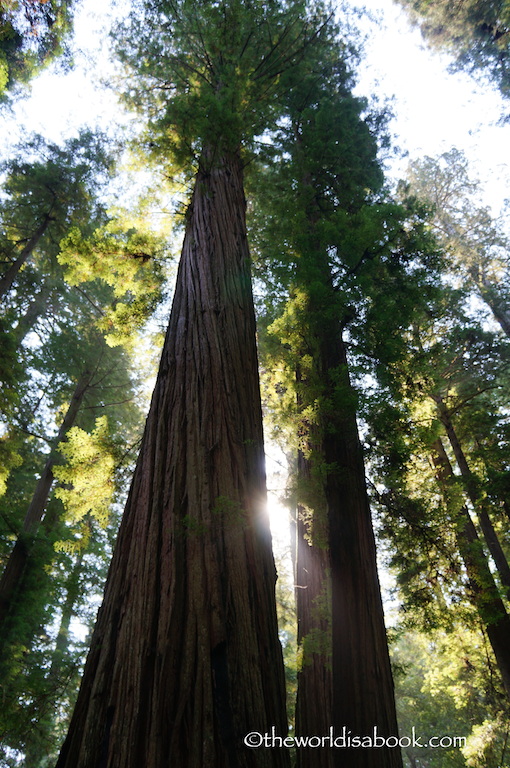 There are over 30 scenic lookouts along the 33-mile (53 km) Rim Drive that looked out into America's deepest lake. It was unbelievable how clear and picturesque this lake was. Formed by a volcanic eruption, it remains one of the cleanest bodies of water. The park has many scenic trails suitable for all ages and levels.
Tip: If visiting during the summer, reserve the seasonal cruise around the lake ASAP. This was a highlight for us. Also, hike the Cleetwood Cove Trail which is the safest and legal way to get to the shoreline.
America's first national park is an amazing collection of lakes, waterfalls, canyons, thermal pools and over 500 geysers and mud pots. It has the highest concentration of geothermal activity but also "teeming" with wildlife including buffalo that roam freely. It is such an incredible park and deserves every accolade. We absolutely love this unique park and can't wait to return.
Tip: Try to stay at the historic Old Faithful Lodge to be close to the most predictable geyser eruption. Borrow the Young Scientist Toolkit for the kids.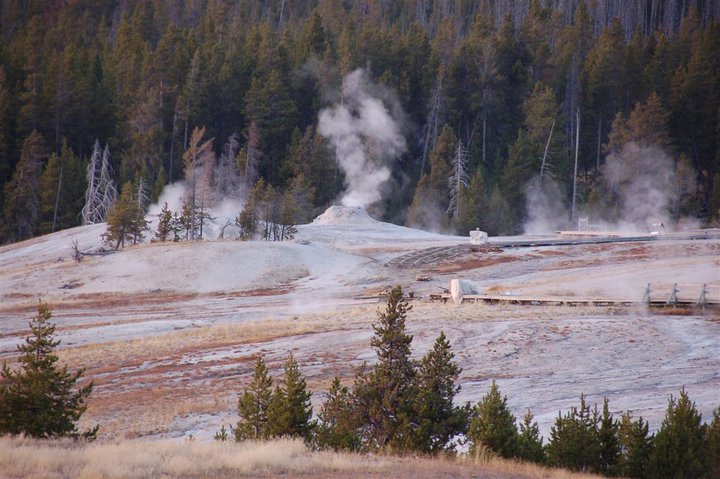 Yellowstone's neighbor is Grand Teton National Park with the rugged and majestic Teton Range looming 7,000 feet over the valley as its centerpiece. Snake River, blue lakes, streams and over 200 miles of trails make this a popular place for fishermen, hikers and photographers. Wildlife spotting is also easy with bison herds roaming freely and over 300 species of birds here.
Tip: Don't miss a stop at Oxbow Bend (see below) especially if visiting during the Autumn season.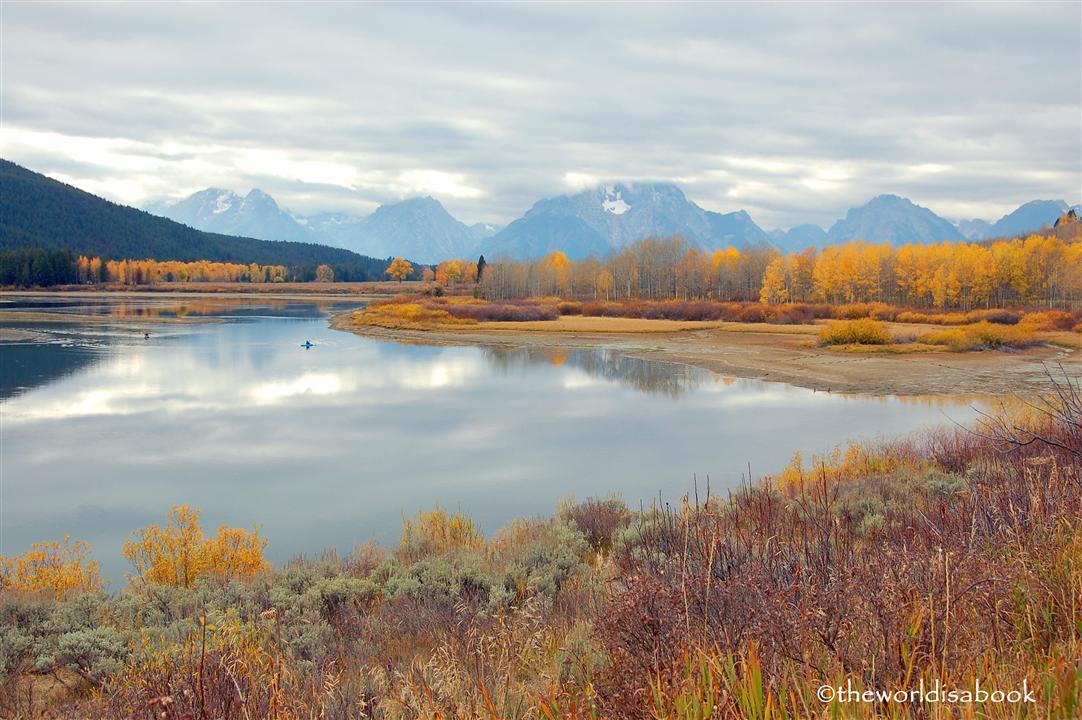 It's an equivalent of going down 70 stories to the underground marvel of Carlsbad Caverns. There are actually over 119 caves below. The temperature inside the cave is a constant 56F (13 C) so it's a great place to visit all year. These were so many incredibly large formations and chambers here that were created thousands of years ago. We highly recommend doing both of the self-guided routes (Big Room and Natural Entrance) if you have time.
Tip: Visit between May to October to witness thousands of bats emerge from the cave at sunset. Reserve ranger-guided tours in advance online recreation.gov. Bring flashlights to look at formations closely.

Utah's most visited park is a mecca for outdoor enthusiasts and hikers. It is a natural marvel of red rock canyons, monoliths and cliffs. Most of Zion's attractions are best viewed from below looking up at its towering sandstone cliffs with hues of red, orange and beige rocks. The scenic drive is one of the best we've driven. There are many trails for different levels but Riverside is the most popular.
Tip: Don't miss driving through the 1.1 mile Zion-Mount Carmel tunnel that was cut through sandstone.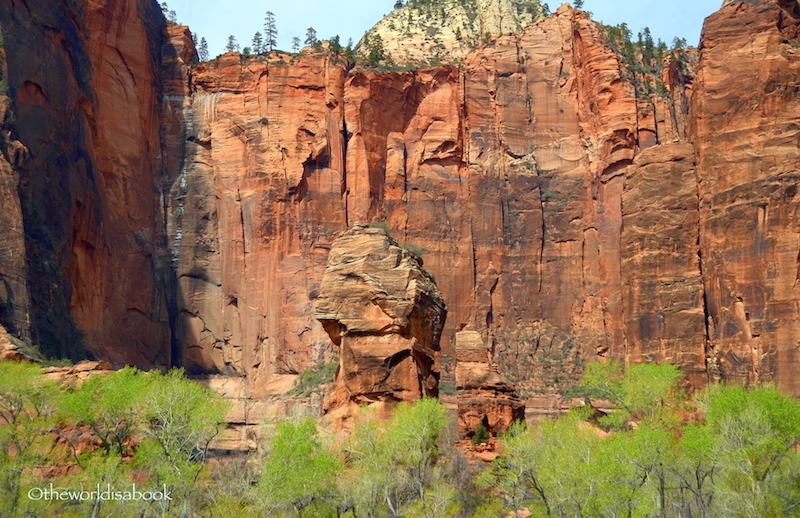 It's a hoodoo's world at this popular Utah park. Hoodos are the red and orange limestone rock formations that make up most of the park. This park also has the largest concentration of these unique formations in various shapes and sizes. The 37-mile (59.5 km) round-trip scenic loop has about 14 viewpoints.
Tip: Don't just go on the overlooks – get down for an up close encounter with the hoodoos by going on one of the park's eight hiking trails.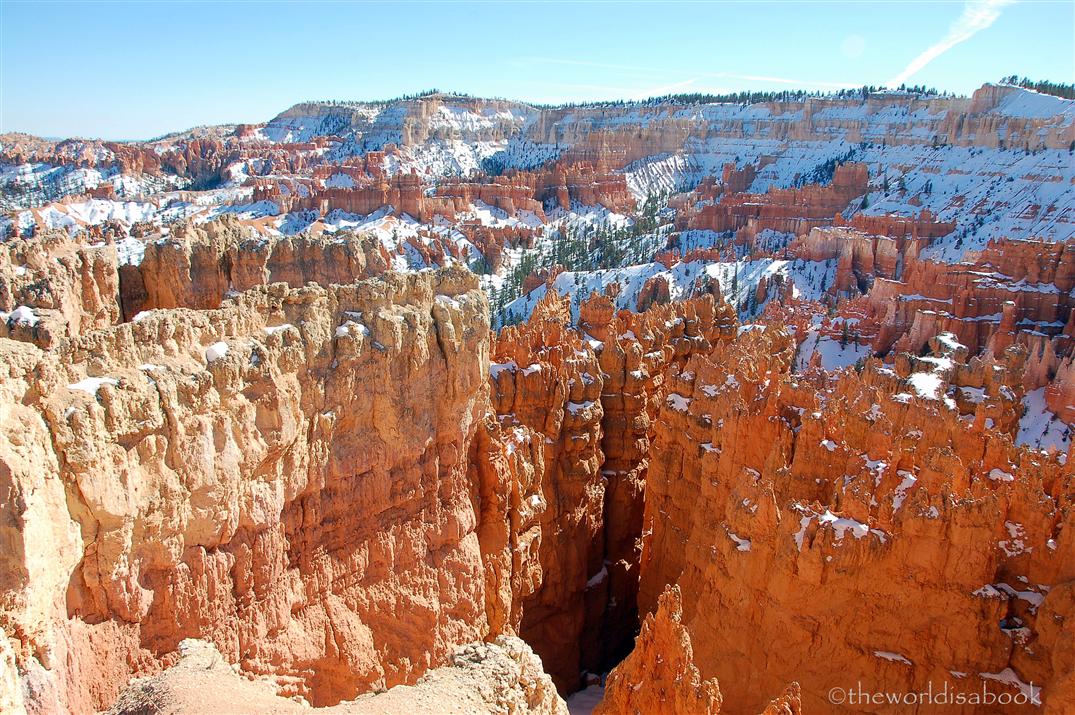 Arches National Park
Located from the outdoor paradise of Moab, Utah, the park has the highest concentration of sandstone arches with over 2,000 of them here. There are also various rock formations, spires and large monoliths especially along the 36-mile (58 km) roundtrip scenic road with many viewpoints. There are many trails along the way to see the arches up close.
Tip: Hike to Delicate Arch. It's worth the miles of walking and climbing effort to see the most famous arch here up close.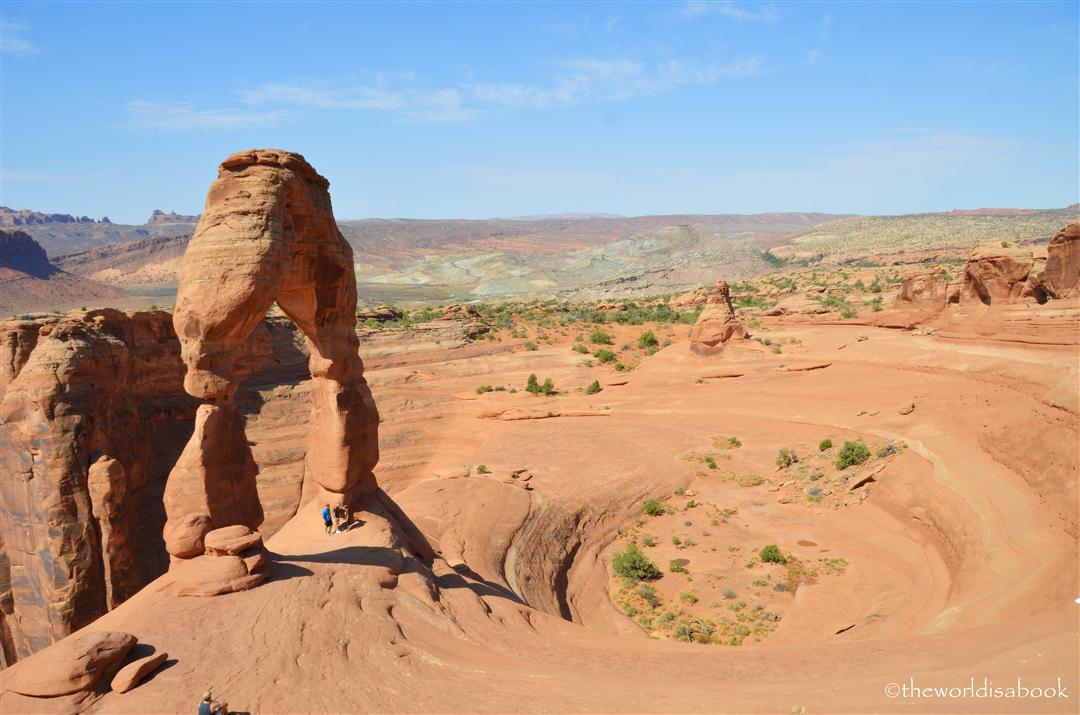 Grand Canyon National Park
It is so much more than a "big hole in the ground" in Arizona. Carved for thousands of years by the mighty Colorado River, the canyon is 18 miles (29 km) wide, 277 (446 km) river miles long and about a mile deep. The South Rim is the one most visited since it's open all year with the North Rim closed during winter. This natural wonder is beautiful beyond words. There are several hiking trails including some that go down to the canyon or one can choose to go down via mule rides.
Tip: For some stunning sunsets, go to Hermit's Rest Road and head to the viewpoint. A park ranger recommended this to us on one of our visits and it didn't disappoint.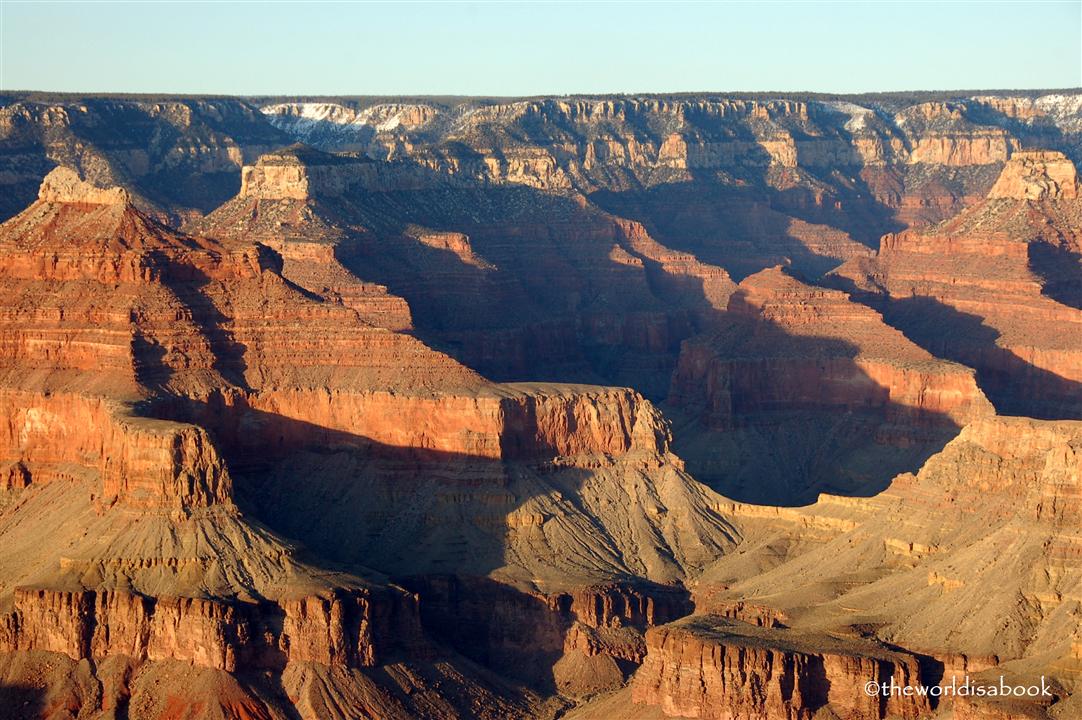 Mesa Verde in Colorado is an interesting park filled with so much history and considered a UNESCO World Heritage Site. It has about 5,000 "known" archaeological sites that include some of America's best preserved prehistoric cliff dwellings. The museum and dwellings gave a glimpse of how the ancestral people lived here. Think of it as a large outdoor museum. It was amazing to see how they built these structures tucked under cliff alcoves.
Tip: Book a tour to climb into the ruins and see up close how the natives lived. Go to the Visitor's center first to see which sites are open.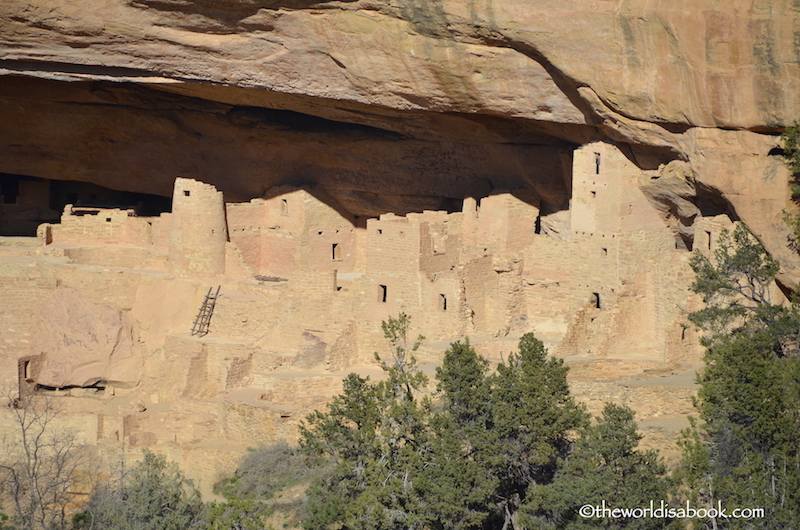 North America's tallest sand dunes can be found in the middle of Colorado and this unique park. My kids loved this giant sandbox. Medano Creek appears during the summer. In addition to the sand dunes, the park also has grasslands and forest for various other activities.
Tip: Rent specialized sandboards from the nearby town of Alamosa for an unforgettable time at the dunes. Use it like a snowboard or like a sled on sand.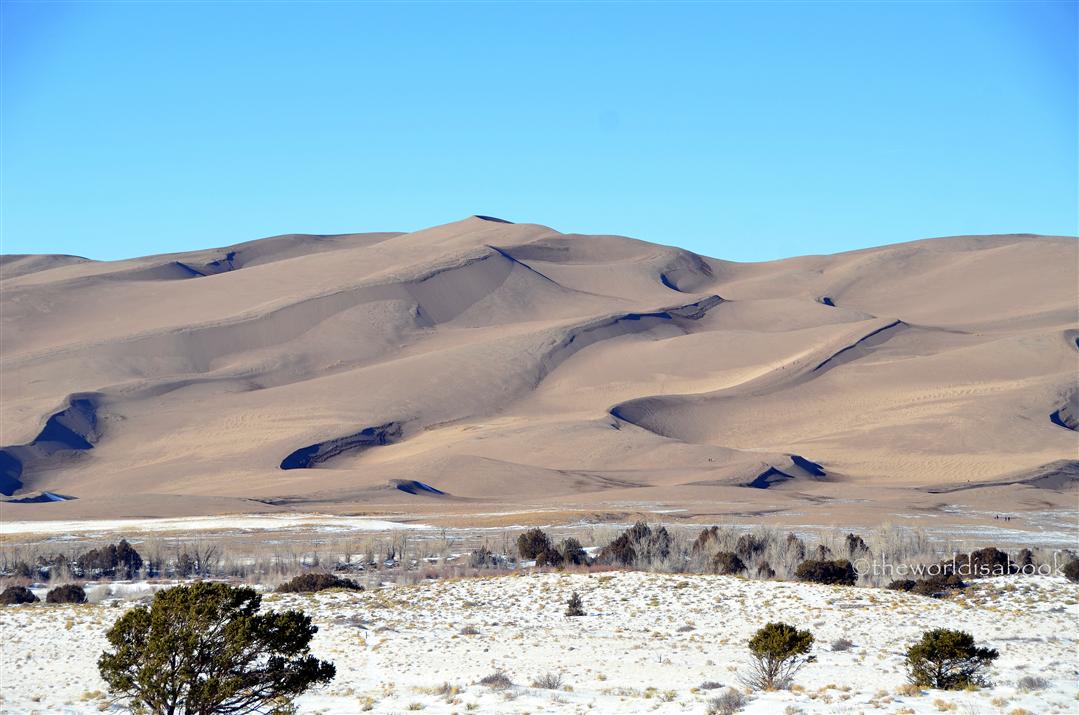 This remarkable statue has become the symbol of America, democracy and freedom. Visiting Lady Liberty is usually at the top of many people's must-see attractions. She really is a sight to behold. The copper statue along with Ellis Island is part of the National Park Service. These two islands are only accessible by using a ferry. Ranger-guided tours (about 30-45 minutes) are available daily.
Tips: It is strongly recommended that reservations are made way in advance to access the pedestal and especially Lady Liberty's crown. 
Boston National Historical Park
Visiting this urban historical park is one of the best ways to learn American History and its beginnings. The park includes many historical sites especially along the famed and historic 2.5 mile Freedom Trail in Boston. Sites like the Old South Meeting House where colonists met leading to the Boston Tea Party, Old State House, the Charleston Navy Yard and the USS Constitution which is the "world's oldest commissioned warship afloat".
Tip: Go on a paid Freedom Trail tour with a costumed guide or participate in a free tours and talks with the park rangers.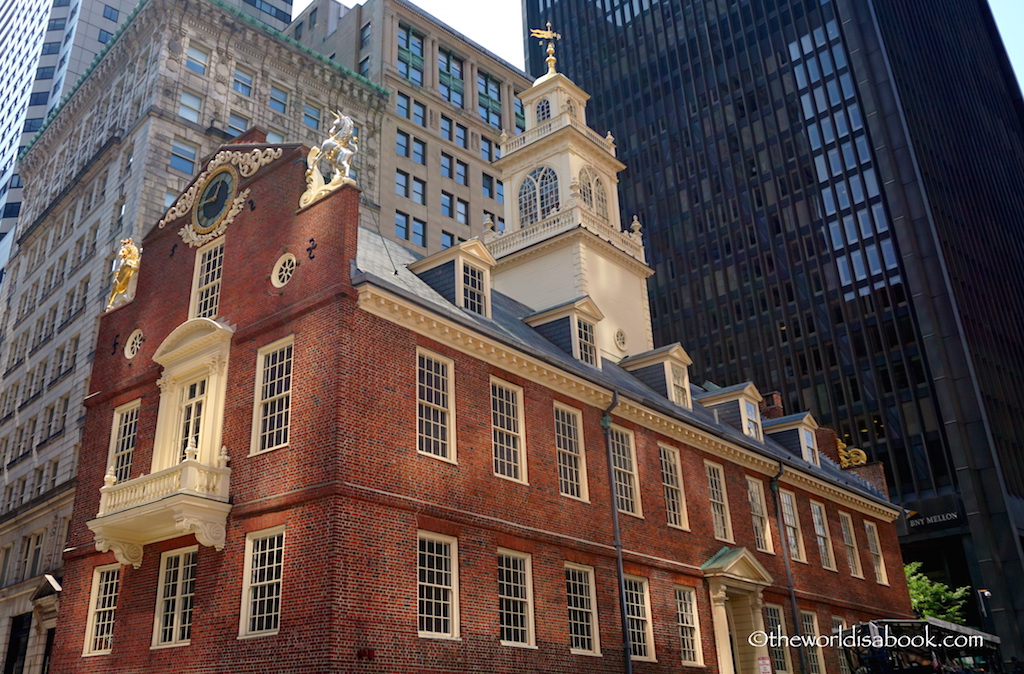 Known in Hawaiian as the "House of the Sun", Maui's only National Park and "dormant volcano" is the place to be to watch a sunrise or sunset. This is a great day trip away from the beaches and worth the drive along winding roads. The otherworldly landscape of the summit and crater is an incredible sight that almost looks like a painting.
Tip: Wear layers – it's cold at the top. Look for silversword plants that can only be found here.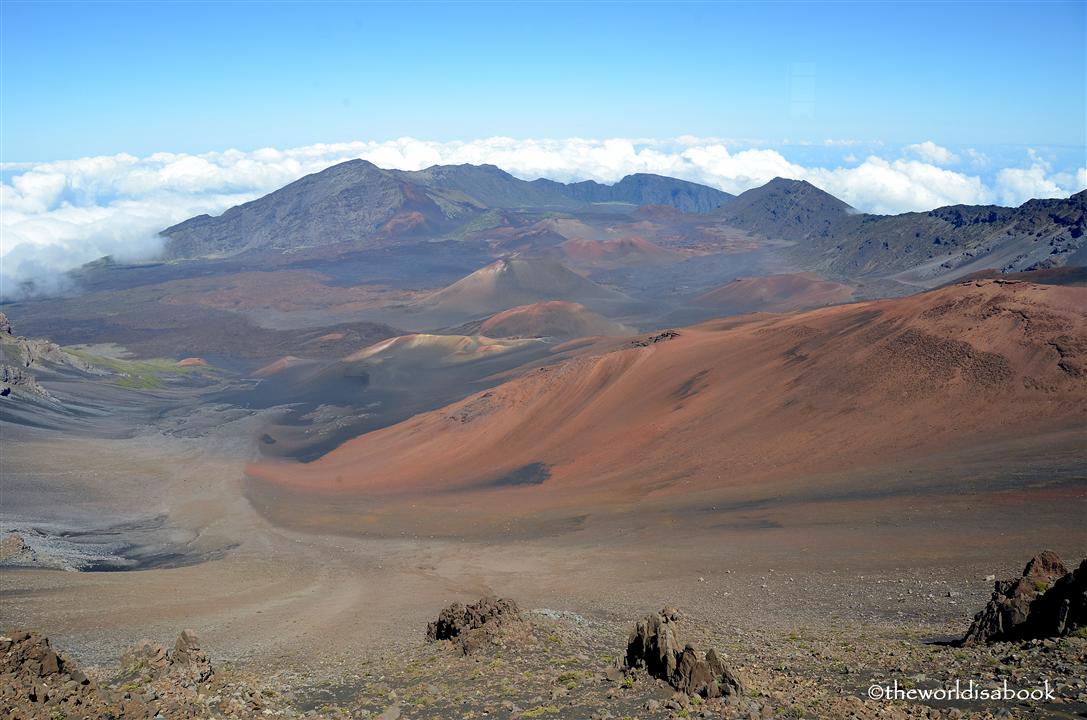 Glacier Bay National Park and Preserve
This UNESCO World Heritage Site is one of Alaska's gems and a large one at 3.3 million acres. One of the main words used to describe this magnificent area is WILD. Glacier Bay is filled with wildlife from bald eagles to whales to snow-capped peaks, lakes, rivers and miles of glaciers. The most popular way to visit is via cruise ship which was what we did twice. Our most memorable moments here were seeing whales and seeing glaciers calving or breaking off of ice chunks.
Tip: Bring binoculars. Warm up and bring jackets to see the glaciers.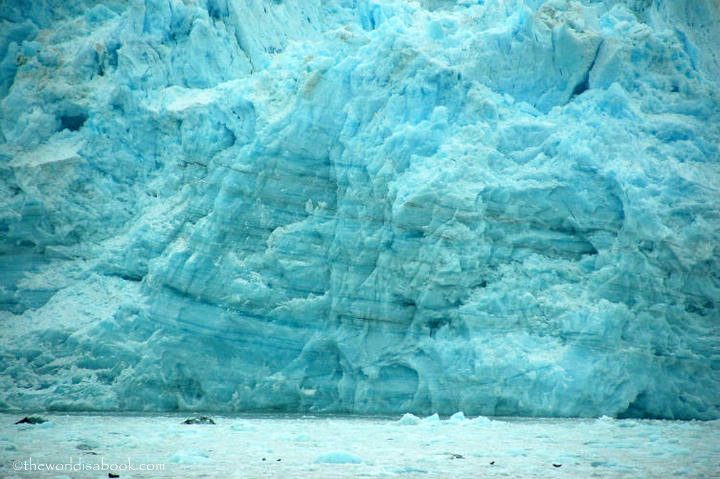 Tips for visiting the National Parks
Save Money! Only 133 of the 408 parks charge admission. There are several Fee Free days throughout the year. Get the $80 annual pass if visiting several parks. Every 4th grader and their companions in the same car receive free admission through the Every Kid In the Park program. Disabled and veterans get free lifetime admission. Senior Citizens (62 and over) can get lifetime admission for $10.
Encourage the kids to participate in the Junior Ranger Program. They complete activities about the parks, learn about conservation and earn collectible badges along with a small swearing in ceremony.
First place to head to when entering parks are the Visitor's Centers. They are a wealth of information and be sure to talk to the park rangers.
Read all about our other tips when visiting national parks with kids (or without too).
*Have you visited any of these National Parks?
Pin it for later!