6 Fantastic Reasons to Visit Estonia
Estonia evokes curiosity and allure. I still get puzzled looks when I tell people that we visited Tallinn, Estonia this past summer on a day trip from Helsinki. It gave us a great preview into the history, culture and traditions of this small Baltic country in Northern Europe. We loved our visit and can't wait to return for a longer time to fully explore Estonia. Meanwhile, here are some interesting and fantastic reasons to visit and put Estonia on your travel wish list.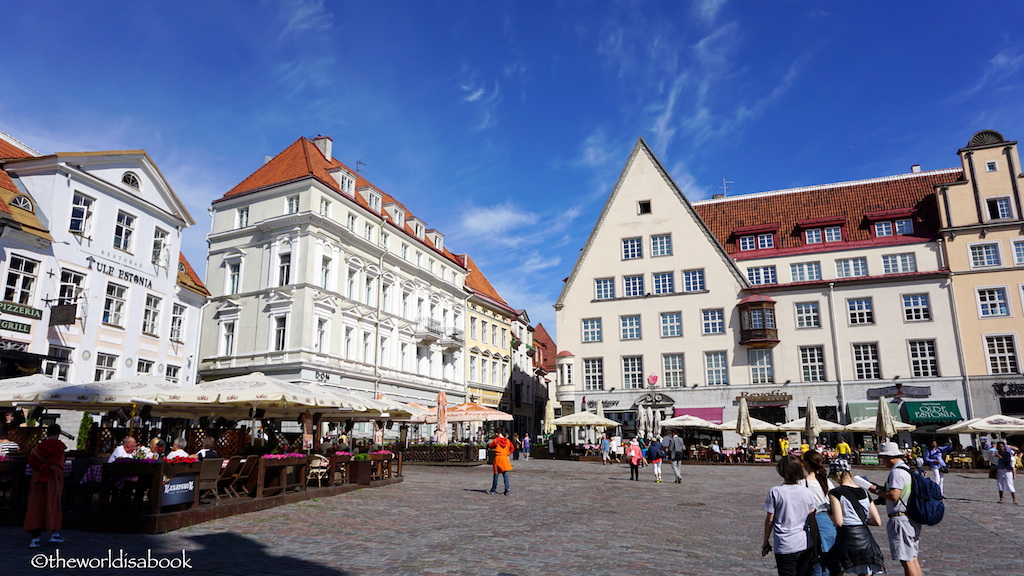 Interesting History
Estonia has a tumultuous and rich history. Foreign countries like Germany, Denmark, Sweden and most recently, the former Soviet Union mostly ruled it. It finally gained its independence in 1991 and became part of the European Union and NATO. They broke from almost 50 years of Soviet rule not through war but by singing traditional Estonian songs (a language they were forbidden to speak) nightly. This non-violent protest and amazing feat was called the Singing Revolution.
The multi-cultural history and influences can still be seen in various museums, churches, architecture and buildings. Estonia almost feels like walking through a living history museum. Places like Tallinn's Guild Hall, where we learned about 11,000 years of Estonian history, and Tartu's Estonian National museum shows its people's courage and perseverance to survive despite foreign rule and oppression.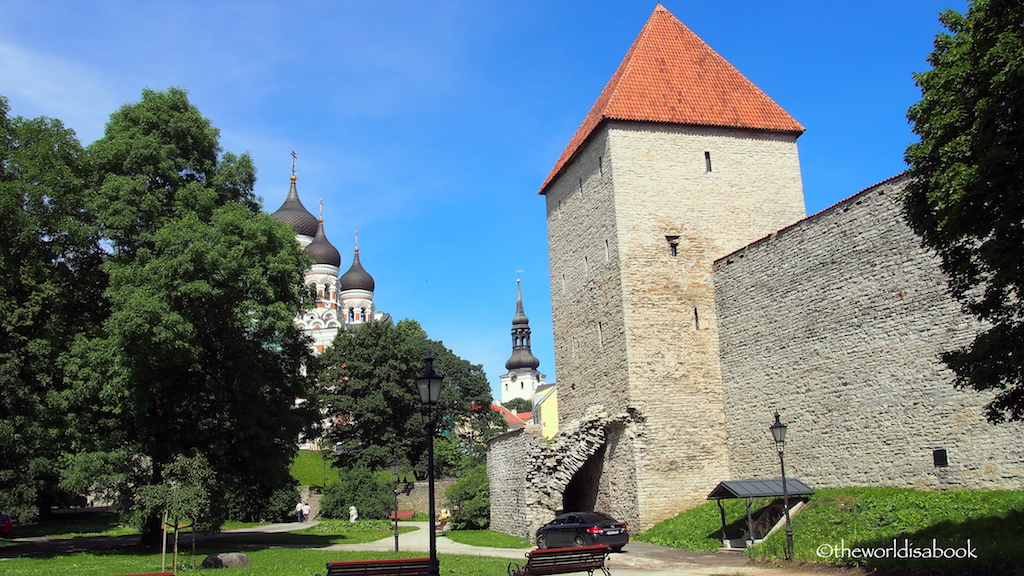 We explored Bastion tunnels built by Swedes, a Russian Orthodox Church and a Danish King's garden in Tallinn. If you're a history enthusiast, Estonia is a must visit. And if you're not, it's hard to ignore charming towns surrounded by city walls and towers and filled with cobblestone streets and well-preserved squares.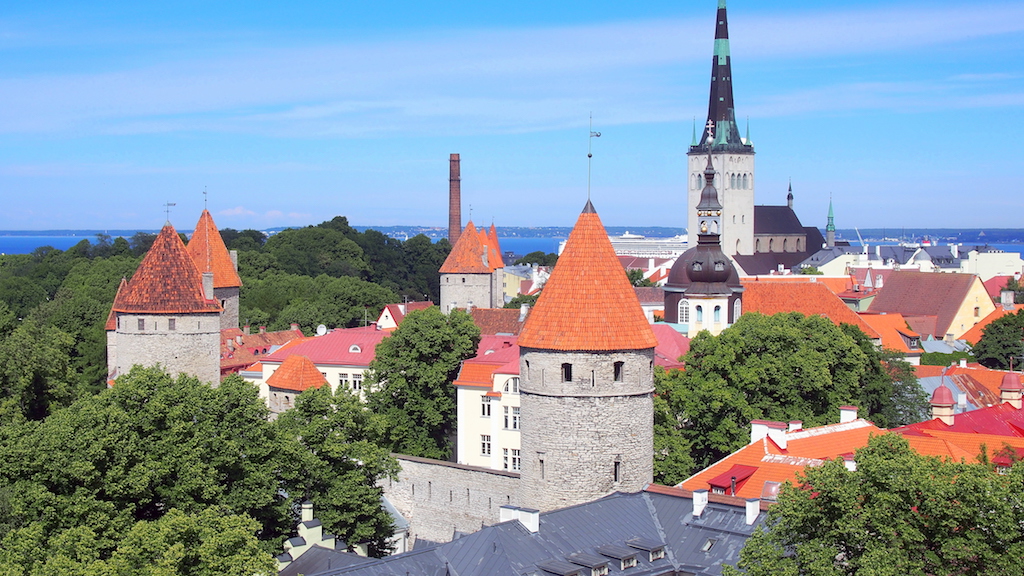 Natural Wonders
Estonia has over 2,000 islands waiting to be explored. They all offer something unique from castles and windmills to parks. Over half of the country is covered in forests. With all those trees, it's no wonder Estonia's air was voted the world's cleanest in 2011. There are five national parks, many nature reserves and protected areas all ideal for viewing spectacular scenery, hiking and wildlife watching.
A quarter of Estonia is covered in bogs (swamp-like ground whose soil is mainly of decayed vegetable matter) and marshes. Lahemaa and Soomaa National Parks are popular places for bog hiking using special bog shoes. This sounds like such a fun activity and one we'd love to do. Berry picking along the way is a bonus.
Though, mostly flat, it is also a land of waterfalls, rivers, over 1,400 lakes and a diverse flora and fauna that makes this a favorite area for nature lovers. It also has rugged coastline and white sandy beaches with a variety of water activities. Its location has made it one of the best bird-watching destinations in the world.
Multi-Cultural and Diversity
The Estonians fought hard to regain their national identity and preserve their language and culture. But, it's also hard to ignore the other cultures' influence. Tallinn is a great place to start since it was named the European Capital of Culture in 2011. We loved seeing the various Medieval period clothes and amazing tapestries at Tallinn's Town Hall and had a hard time selecting from its many museums.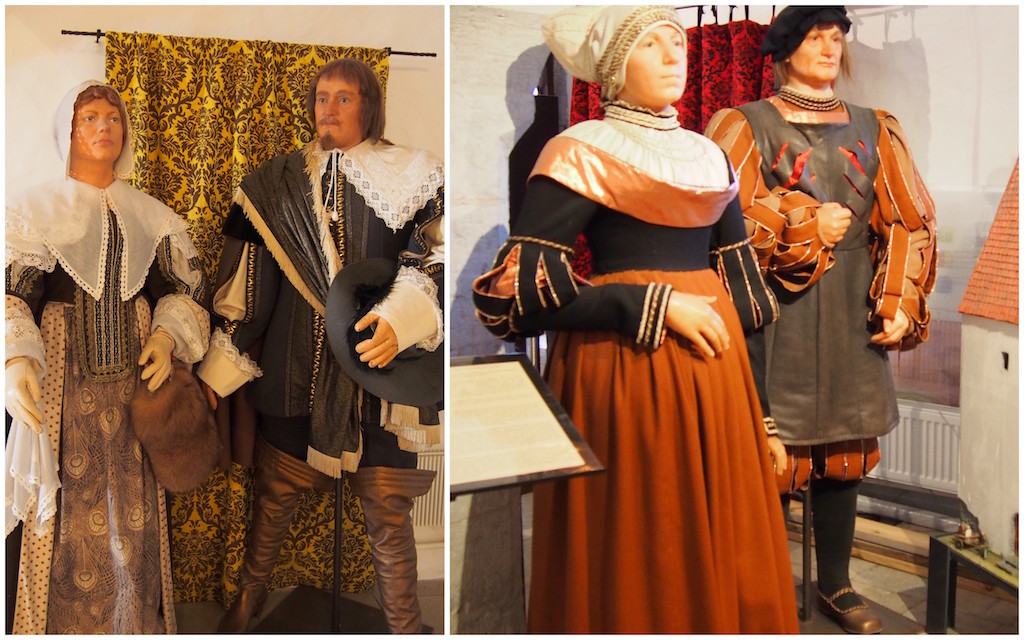 The islands and lesser-known cities also offer a varied culture and an authentic experience. One of the places I would love to visit is Kihnu Island. This UNESCO Living Heritage site transports visitors back to simpler times. Residents still speak their local dialect and wear hand-made, traditional clothing. Life is a bit slower here for its mostly farmers and fishermen residents and where door locks don't exist. Visit the Kihnu Museum to learn more about the local culture.
Narva is the third largest city and unique town at the Estonia-Russia border I'd like to visit. Over 80% of the population is Russian. It's experiencing everything Russian without leaving Estonia.
The Singing Revolution indicates how important music is to Estonia's culture. The national song outdoor festival occurs every five years where thousands of singers and dancers gather on Tallinn's coast. Estonia also has one of the largest folk song collections in the world.
The Food
We had no idea what Estonian food entailed but were pleasantly surprised. Pork and fish (usually smoked), with a staple of potatoes, cabbage and mushrooms, are quite common. Its vast forests produce fresh and organic items like berries, dill and honey plus various games like pheasant, elk and boar.
My husband and son ate elk stew as their first Estonian meal and enjoyed it. Located in the shadows of Tallinn's Town Hall is a candle-lit elk soup restaurant staffed by locals dressed in medieval garb. We had a delicious lunch in Tallinn with grilled meats, potatoes and some of the freshest vegetables. We also loved the dark rye bread.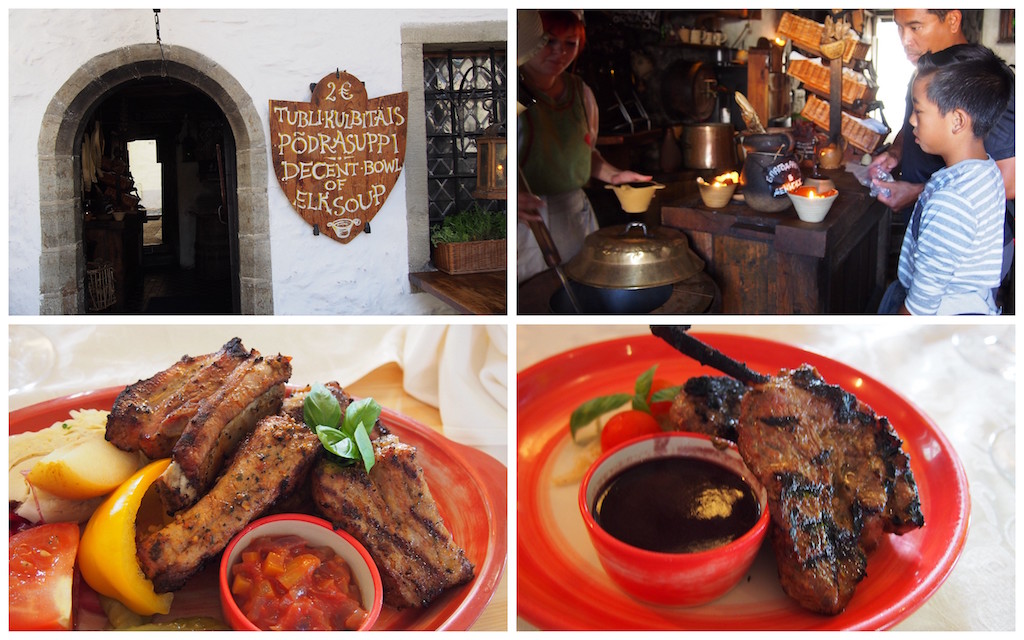 Estonia's national beverage is called Vana Tallinn. We saw this in a couple of stores and I now regret not buying it. This sweet and strong rum-based liqueur is believed to have some curing powers including cold prevention. If you have a sweet tooth like we do, don't leave Estonia without trying any of the Kalev chocolates. They were amazing!
Castles and Churches
We're huge fans of European churches and castles. Estonia has over 1,000 of the most impressive and beautiful castles and manors from different eras. If Tallinn's Alexander Nevsky Church and pink Toompea Castle are any indication of what else is out there, we can't wait to castle and church hop around Estonia and start with these three sites.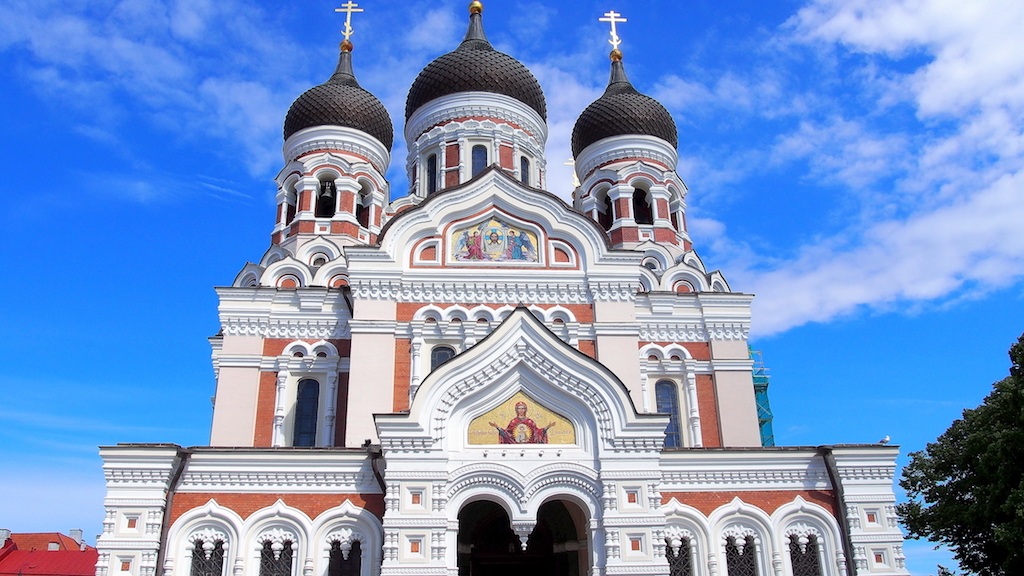 The 13th-century Haapsalu Castle is one of Estonia's best-preserved castle with a museum complex, watchtower and playground. Legend says that the White Lady ghost appears in the chapel during full moons in August.
Kuressaare castle was built in the 13th century and is the only intact medieval fort in the Baltics. It now houses the Saaremaa Museum on Estonia's largest island.
Rakvere Castle is a fortress originally built in the 14th century by the Danes and looks very family-friendly. My kids would love a day here for medieval experiences like archery, sword fighting, pottery making and coin minting.
Accessible and Uncrowded
Tallinn is one of the most accessible capital cities and a jumping point to other parts of Estonia. There are ferries from Helsinki and Stockholm daily and trains to/from Moscow and St. Petersburg. It's also a doable roadtrip with the other Baltic countries.
One of the great things about Estonia is it's still largely undiscovered. Despite being a major stop for the Baltic cruise ships and the day tripping crowds from Helsinki, Tallinn wasn't very crowded. We found ourselves alone in many charming alleys during the summer and with no lines at attractions. It was a stark contrast to many other European capitals we've visited yet has all the charm, culture and history but also affordable and very family-friendly. I can only imagine the solitude in its national parks. Many of us who have visited have been won over by Estonia and we know this gem of a secret won't last long before mass tourism comes.
*Have you visited Estonia or is it on your travel wish list?
This post is brought to you by Visit Estonia. 
Pin it for later!