5 Free Things to do in Cairns, Australia
Cairns, in Tropical North Queensland Australia, is known as the gateway to the Great Barrier Reef. The Land Down Under is an expensive place to get to for us living in the Northern Hemisphere. Free attractions and activities are always appreciated. We loved our short visit to Cairns and enjoyed its relaxed atmosphere. It offered many natural, educational and unique attractions and activities for the whole family. Here are five free things to do in Cairns with or without kids.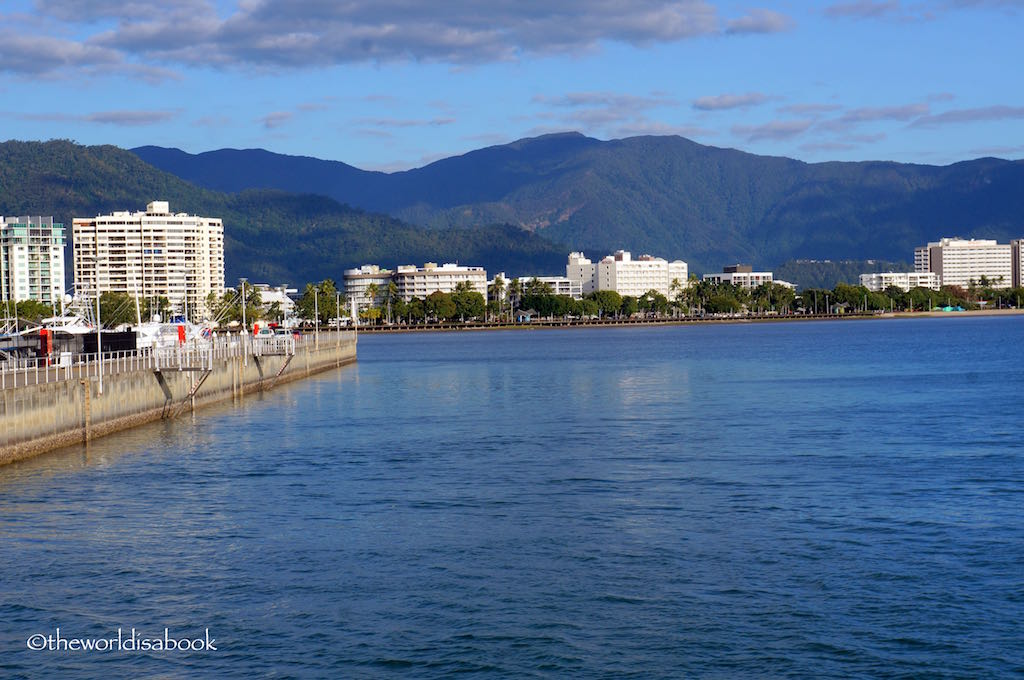 1. Cairns Esplanade and Swimming Lagoon
My kids' eyes lit up when they spotted this area in the middle of the city. This man-made, saltwater lagoon is large enough to hold over 1,000 swimmers on a given day. It's perfectly safe for kids with lifeguards carefully watching everyone. Water depth ranges from 32 inches to five feet. It's the ideal place to cool off and combat the tropical heat.
It's located along the shores of the Trinity Inlet and comes with some beautiful views. There are plenty of grassy spaces for sunbathing and picnics. Muddy's Playground is a short walk away and comes with water park features and plenty of equipment and activities to keep the little ones busy. This whole area is a wonderful place to hang out and relax whether you're a local or a tourist. There is also live music from local artists on most Sundays.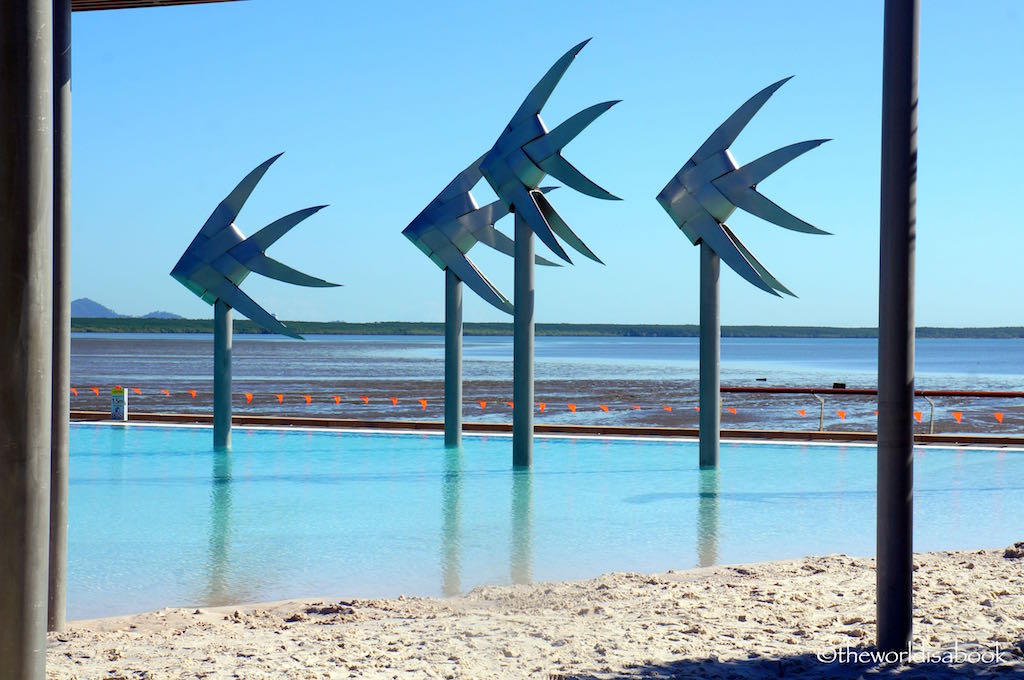 2. Nature Walks
Cairns is surrounded by natural beauty from rainforests to pristine beaches. It's only fitting to take some time to enjoy these through nature walks in various areas around the city. One of the most popular walks is the 0.9 miles (1.5 km) roundtrip trek through the Red Arrow track. This goes through Mt. Whitfield Conservation Park, a rainforest and eucalyptus trees and leads to a lookout over the city and water. If you're feeling a bit more adventurous, there is also 2.8 miles (4.5 km) Blue Arrow track with steeper climbs and a more rugged trail.
The Jack Barnes Bicentennial Mangrove Boardwalk allows visitors to learn more about tropical Australia's mangrove trees and its ecosystem. The elevated boardwalk leads through a canopy of trees. It's possible to spot some animals below depending on when you visit. There are plenty of interpretive and educational signs to learn more about these trees. It's located close to the airport but provided a quiet stroll.
Cairns Botanic Gardens offers plenty of tropical flora and walking trails divided into five distinct areas containing over 4,000 plant species. There is a rainforest boardwalk, swamp lands and bamboo areas and a lake with giant lily pads. The Freshwater Lake area provides picnic facilities and a playground for families. There are plenty of events, workshops and activities throughout the year to keep little nature enthusiasts and adults occupied during their visits.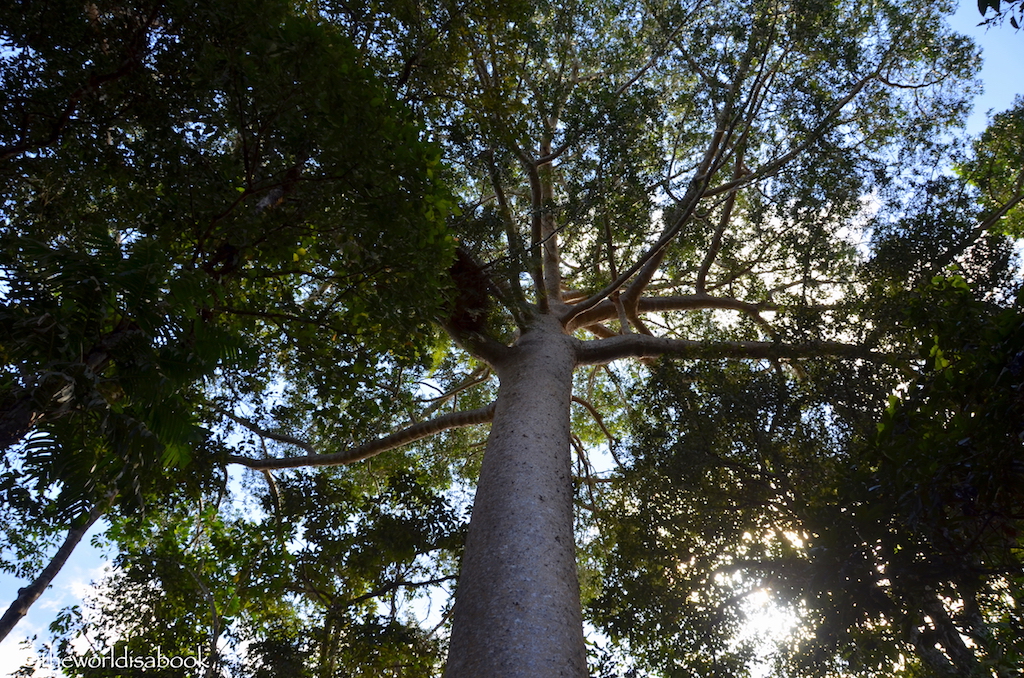 3. Beaches
Cairns enjoys plenty of sunshine and great weather. It's no surprise that most attractions and activities are focused on the waterfront. I wish we had more time to explore all of its beaches collectively known as the northern beaches that stretch for 16 miles (26 km). Some of the most popular ones are Trinity Beach and Palm Cove Beach. Both offer various restaurants and shops and a variety of water activities like kayaking, paddle-boarding, surfing and jet skiing. The beaches are safe for swimming and a stinger-proof enclosure is installed for safer swimming during their summer months.
We rented a car which we highly recommend doing even if it was driving on the "other" side. But, local bus service also makes its way to these beaches. These beaches are less than 30 minutes from the city center and make for great day trips to relax and enjoy the mostly warm tropical water.
4. Explore Markets
Markets are such a great way to experience a culture and meet the locals. You may end up leaving not empty handed but these three markets are definitely worth visiting
Rusty's Farmers Market is open Friday and Saturday 5AM – 6 PM and on Sunday 5 AM – 3 PM. It is an educational experience for kids to see local fruits and vegetables you won't find at home. Rambutan, anyone? It's also a great place to buy cheap fruits to snack on plus some provide samples.
Esplanade Markets is located near the lagoon and here on Saturdays. It's the ideal market for arts, crafts and souvenirs.
Night Markets are open every night after 4 PM. We loved all the activity here and went twice. It is located opposite from the lagoon. It's the best place to buy souvenirs and where we got all of ours for decent prices. My kids loved wandering around and looking at all the trinkets and unique Australian souvenirs that ranged from boomerangs to kangaroo jerky. This was also the place to get some cheap massages and food.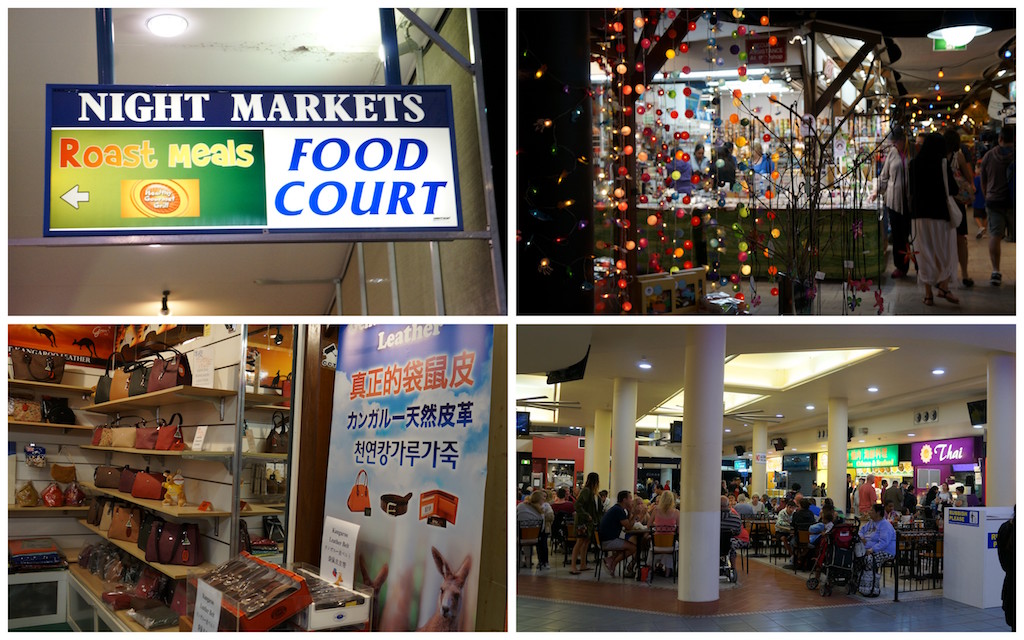 5. Kuranda Rainforest Village
Located 15.5 miles (25 km) from Cairns, we enjoyed our afternoon at Kuranda Rainforest Village. It was quite charming and picturesque. It was a wonderful place to walk around and explore the many unique shops and galleries. Kuranda also offers various attractions like the butterfly sanctuary, koala gardens and an aviary for a fee. The Heritage Markets are open everyday and great to shop or window shop for arts and crafts. My then tween daughter particularly enjoyed roaming around here. My kids really loved watching them make candy at the Kuranda Candy Kitchen.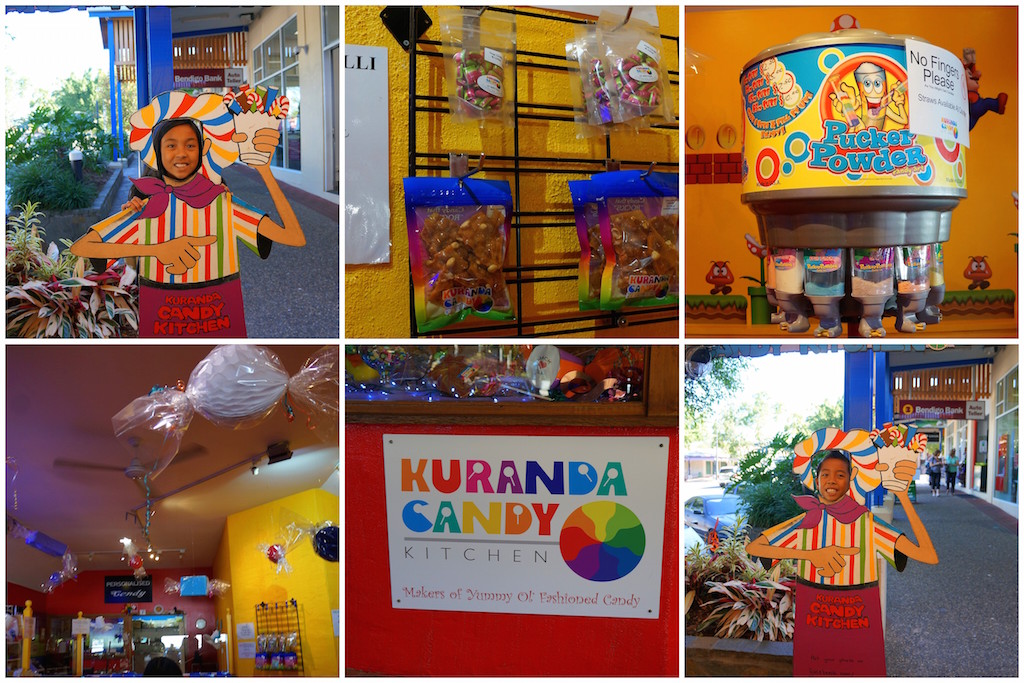 Kuranda is surrounded by natural beauty. Jum Rum Creek Walk is  1.9 miles (3 km) roundtrip walk through a thick rainforest on elevated boardwalks. The Rainforest Canopy Walk and Barron Falls Lookout is another raised boardwalk that goes through the rainforest and ends at the lookout for Barron Falls. We were here during their dry season but it looks spectacular during their wet season between December – February (their summer months).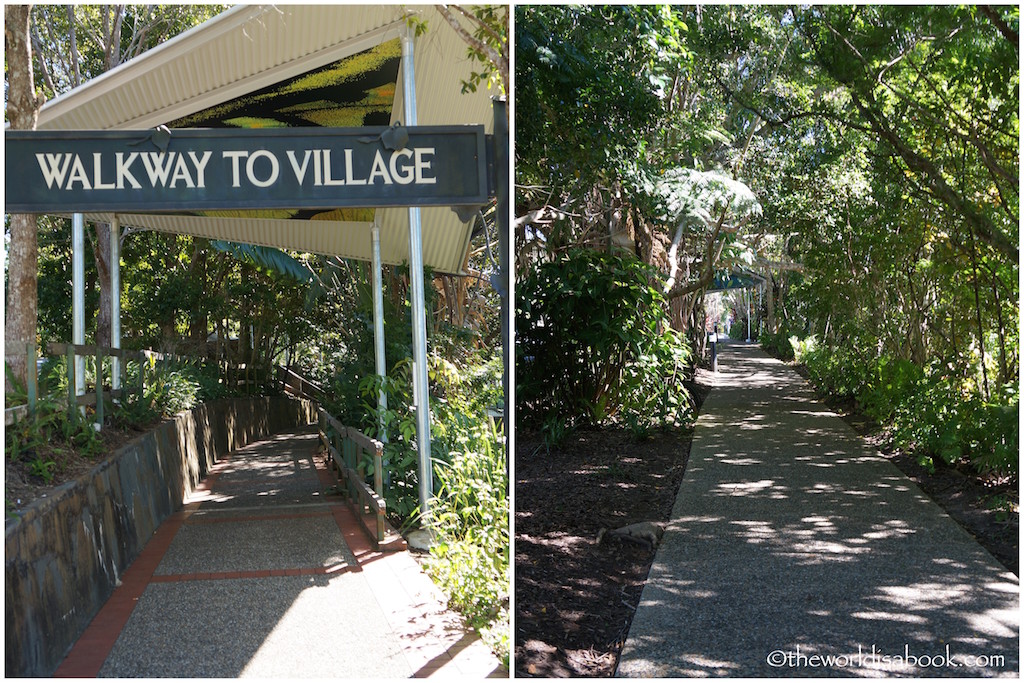 We arrived via the Skyrail Rainforest Cableway and left via the Scenic Railway. We highly recommend doing this route but it's also an easy drive or accessible through the bus services.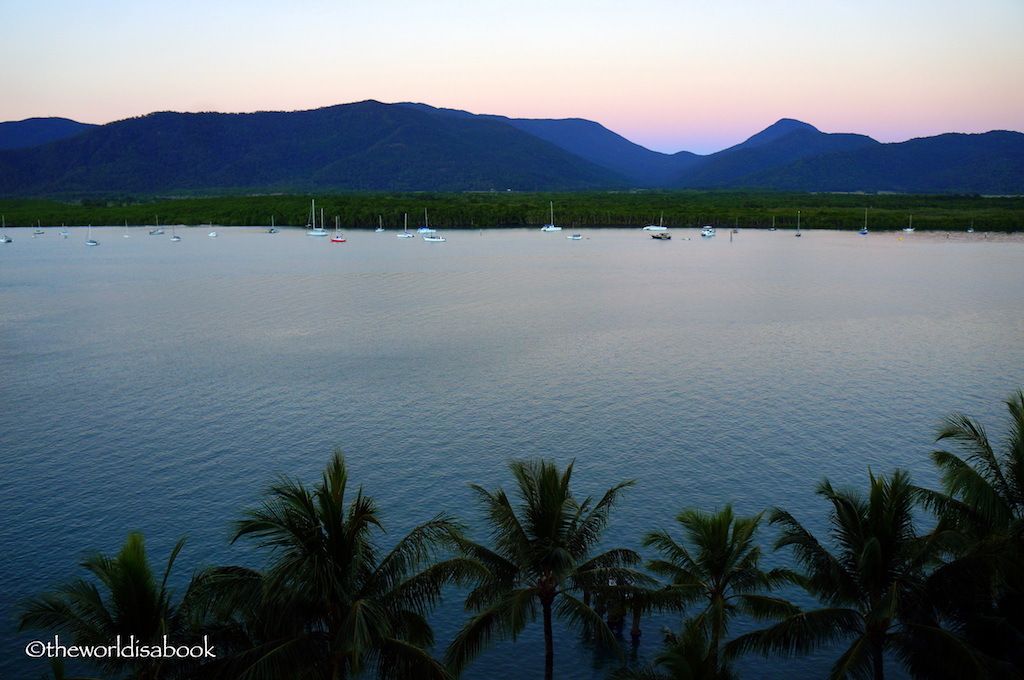 *Have you visited Cairns or is it on your travel wish list?
 This is a part of a series called Five Free Family Friday which is a collective guide of free family-friendly attractions from places all over the world.  If you'd like to contribute with the free attractions in your home city, I would love your guest posts. Thanks!
PIN IT FOR LATER!