15 Things to do in Bergen, Norway
Bergen sits on Norway's western coast and is the country's second biggest city but has a small town charm. It is filled with majestic scenery and unique attractions. This area is one of the most unforgettable and beautiful places we have visited during our many years of travel adventures. It has been designated a European City of Culture and a World Heritage City. Here are 15 things to do in Bergen with kids (or without too) that include our favorite ways to explore this city. See why you should put this city on your Scandinavia travel bucket list.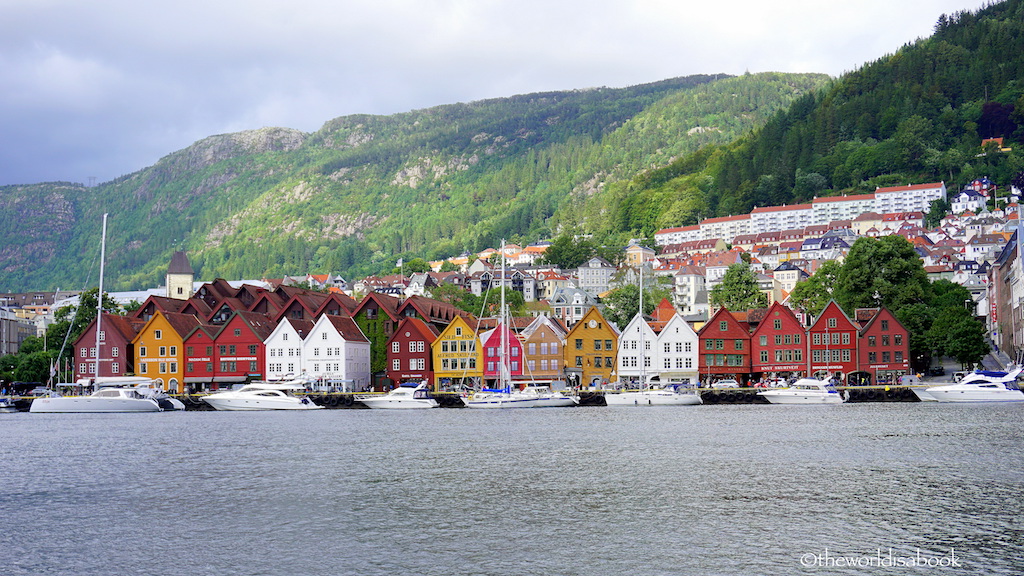 1. See the Fjords!
Bergen is known as the gateway to the fjords of Norway. Many cruise ships dock here on many fjord sailings or leave from here. If Bergen is your base, there are cruises to nearby fjords that range from two hours to a whole day. We really enjoyed our almost four hour cruise to Mostraumen through the Osterfjord with Roedne Cruises. Our catamaran ride was a clean, spacious vessel with a great sun deck to enjoy the scenery.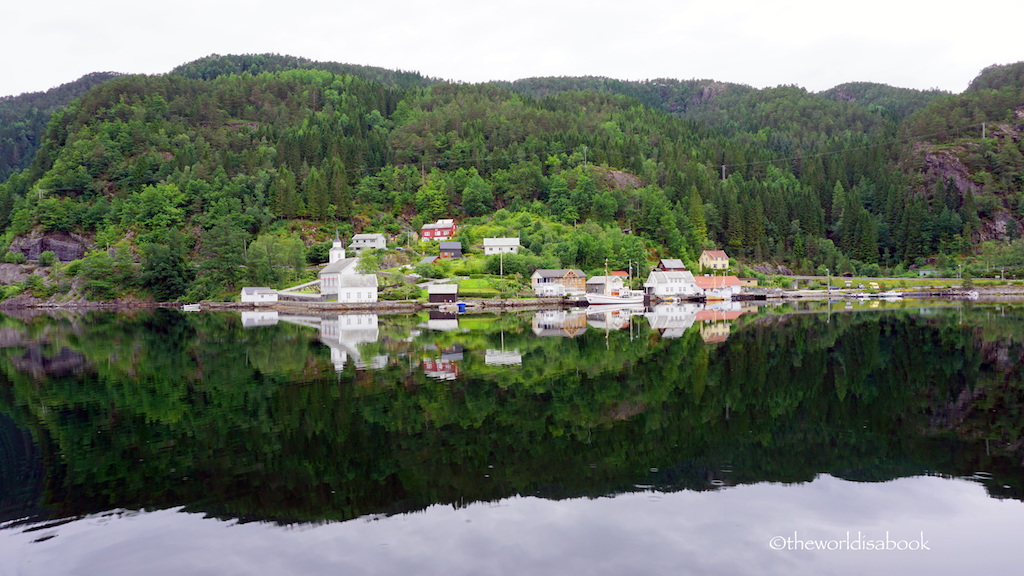 There was some narration and music as we sailed past Bergen's neighborhoods and districts. We loved seeing the incredible landscapes of mountains, cascading waterfalls, verdant valleys and remote villages by the water. Sailing on the Osterfjord gave us a taste of the much bigger Norwegian fjords. The highlight of this cruise for us was sailing quite close to Heskjedal waterfall. The crew gathered buckets of water from it and we all got a taste of the fresh alpine water.
If you don't have enough time and really want to see the fjords, this is a great cruise to do. Read more about our half day fjord cruise here.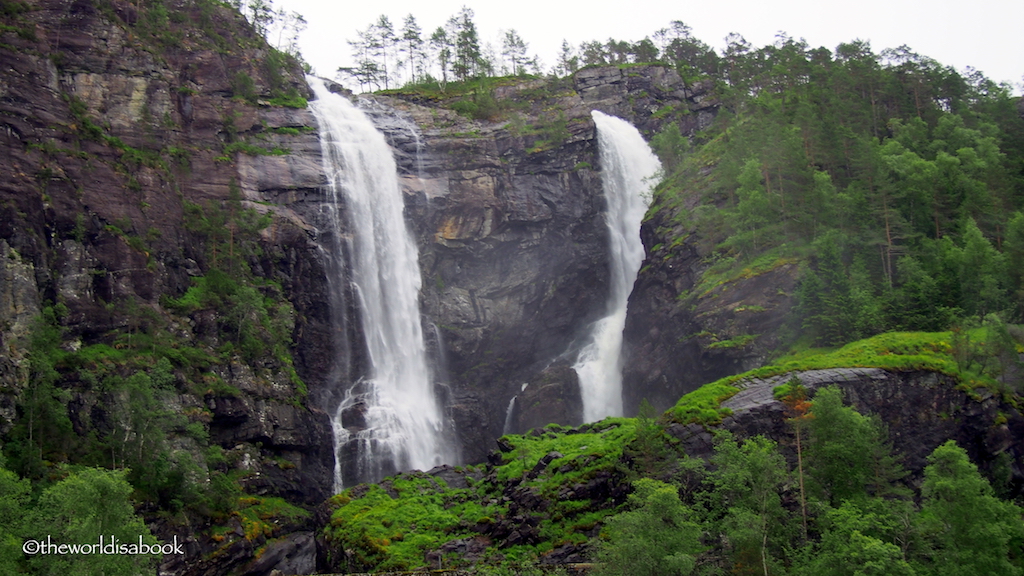 2. City Sightseeing Hop-on Hop-Off Tour
One of the best ways to get an overview of Bergen is through this sightseeing tour via the bus. This was one of the first things we did which gave us an idea of places we wanted to explore further and also gave us the layout of the city as an orientation. There was an onboard commentary guide as we passed by several major attractions around the city.
There were 13 stops where visitors can hop on or hop off. The stops provided various opportunities for further exploration at your own pace. You can also do the 45-minute loop of the sightseeing tour which was what we did in the end.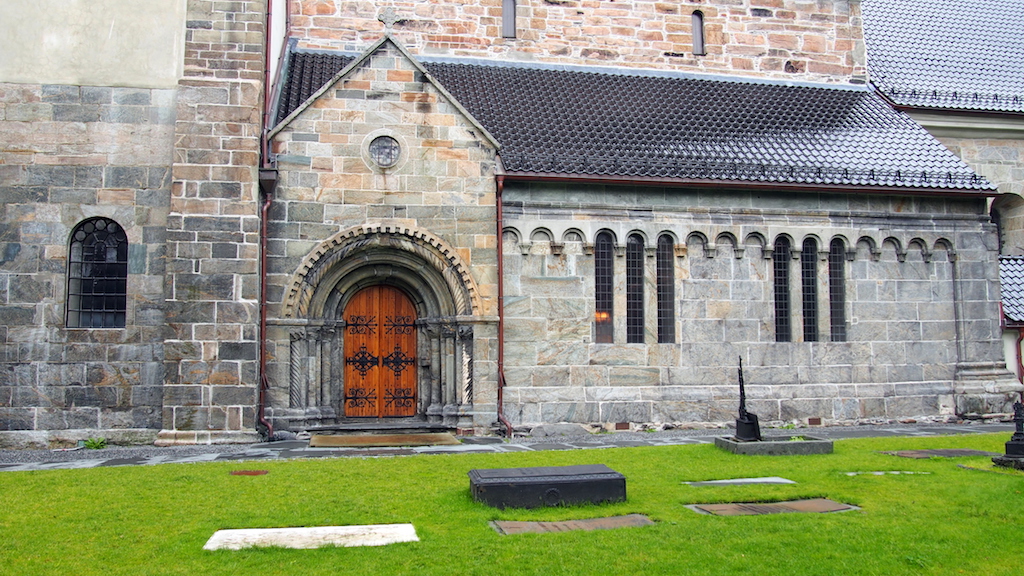 3. Explore Bryggen
Every picture of Bergen I saw while researching for this trip showed this row of colorful, wooden gabled buildings. Bergen was once an international trade center when the German Hanseatic League powerhouse set up their offices here from the 14th to 16th century. The city suffered a massive fire in 1702 and destroyed this old wharf area. This area was rebuilt and have been part of the waterfront landscape for years and are on the UNESCO World Heritage List.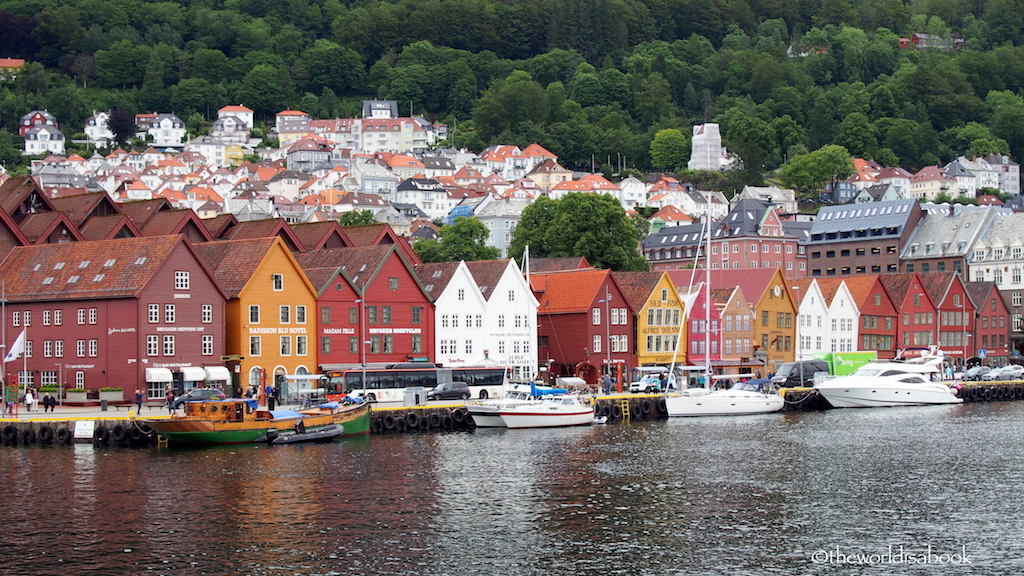 The narrow passageways were great places to stroll through and we never knew what pleasant surprises greeted us at the end. In addition to shops, there were also several galleries, craft stores and cafes within the area. There were plenty of tables and chairs outside to enjoy the waterfront area or to rest after all the exploring.
4. See Bergen from Above
Seven mountains surround Bergen so it is fitting that going up to see panoramic views of the city would be a top attraction. We visited two of the mountains to see Bergen from above. Mount Floyen was easily accessible from the waterfront and the most visited mountain. A quick 5-8 minute ride on the funicular to the top was rewarded with amazing views of the city and the harbor. The resident goats up here were a bonus to watch. There's even a playground for the kids, a café and Floeien Folrestaurant.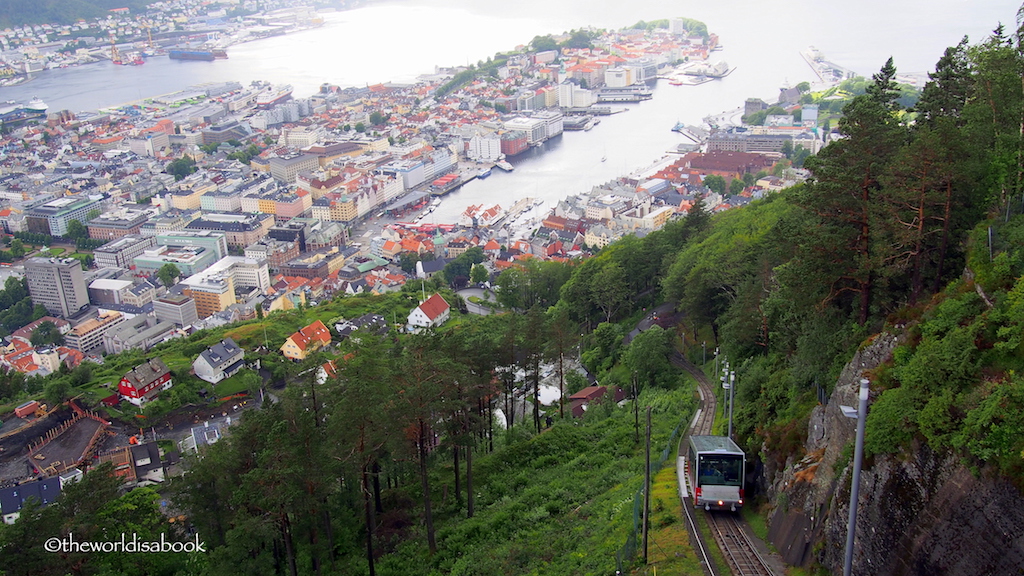 The other mountain we explored was Mount Ulriken which was the highest of the mountains. The adventure begins on the blue double decker bus from the fish market. Be sure to get the top front seats! The 7-minute journey on the cable cars took us to some stunning panoramic views of Bergen. It was a bit less crowded here but offered several activities at the top. Don't miss the sky:skrapen restaurant with the best views to eat. There was an obstacle course to try (free) and an opportunity to zip line Norway's fastest line for a fee. There were also resident sheep to observe here.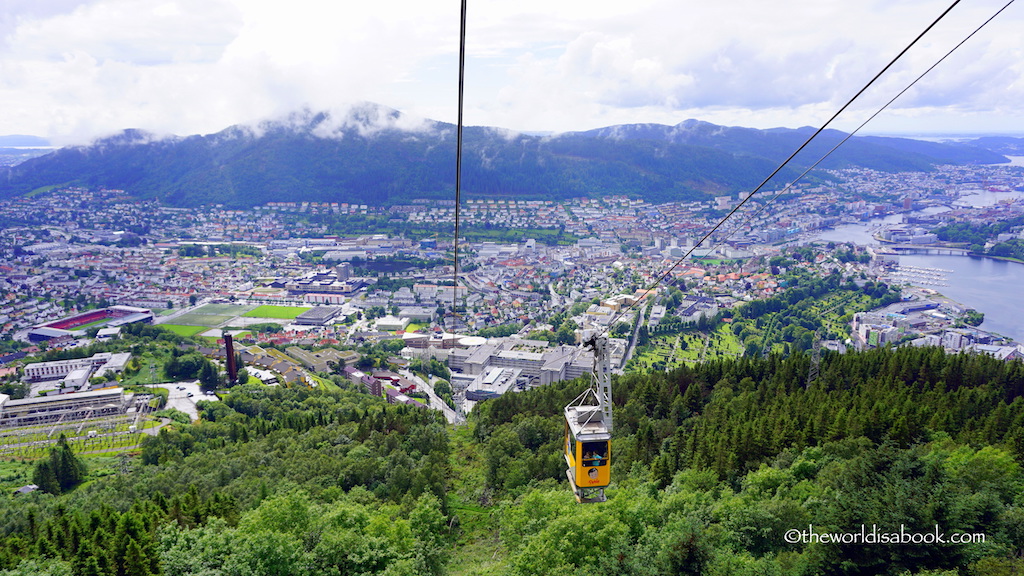 If you can do the two mountains, then we recommend doing both since the views and experiences were different. If you're short on time and only have to pick one, then do Mount Floyen.
5. Visit the Museums
It rains an average of 231 days in Bergen. Though, this doesn't stop many people from doing all the other outdoor attractions. But, if you need to have some indoor time, Bergen has many great museums to visit. Here are some popular ones:
Hanseatic Museum – Located in one of Bryggen's old trade houses, this museum showcases how the Hanseatic League German merchants lived and worked in this area. The museum was opened in 1872. It was an interesting look at history and the lives of these merchants including a glimpse at some of their rooms.
Fisheries Museum – This unique museum offers visitors the chance to  learn all about the .ocean, preserving it, the fishing industry and life of a Norwegian fisherman through various exhibits. There's even a chance to catch a fish in a tank. Guided tours and family activities are offered. Families can rent kayaks and row boats or go on guided kayak tours from here.
KODE – This museum encompasses a mixture of "craft, art, design and music" and is one of Scandinavia's largest museum of its kind. There are over 50,000 objects in its collection that include paintings, sculptures furniture and music instruments among other things. They are scattered around four museum buildings in Bergen and at two composers' homes including Norway's famous composer, Edvard Grieg. Children under 16 are free.
VilVite: Bergen Science Centre – Who says the kids can't learn while on vacation? This wonderful attraction is a gem where practically all the exhibits are hands on and interactive. It's a wonderful place where the whole family can learn about technology and the natural sciences together. Science shows and 3D animated films are offered during the weekends.
6. Do the Norway in a Nutshell "tour"
If you can only do one day trip from Bergen, we highly recommend doing the Norway in a Nutshell tour. While they now have guided tours, this is actually a journey through some of western Norway's most scenic places in a coordinated public transportation through trains, ferry and bus. We did a whole day trip that spanned 12 hours.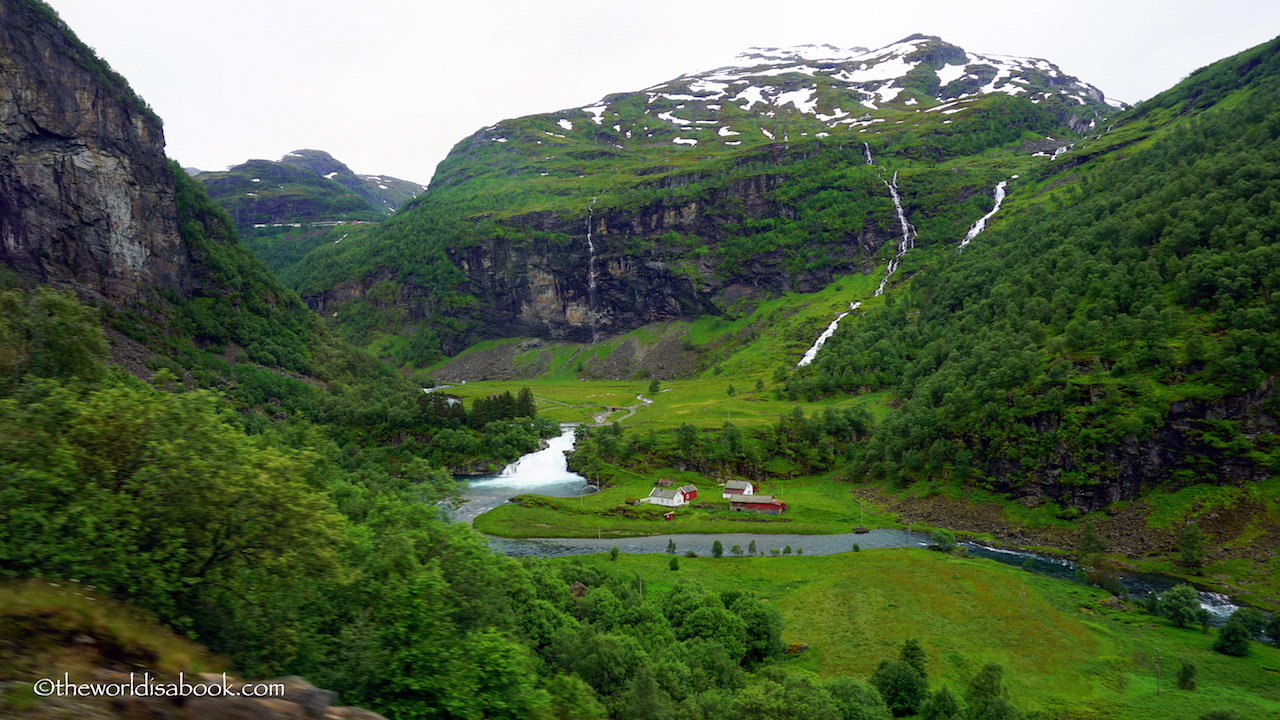 It's also possible to do portions of the itinerary on separate days like a day trip to Voss (Norway's adventure capital) via train. This was one of our best sightseeing trips ever. We've never seen so many waterfalls in one day. The Flam Railway alone is considered one of the most scenic in the world.
See our adventure and tips of our DIY Norway in a Nutshell tour roundtrip from Bergen.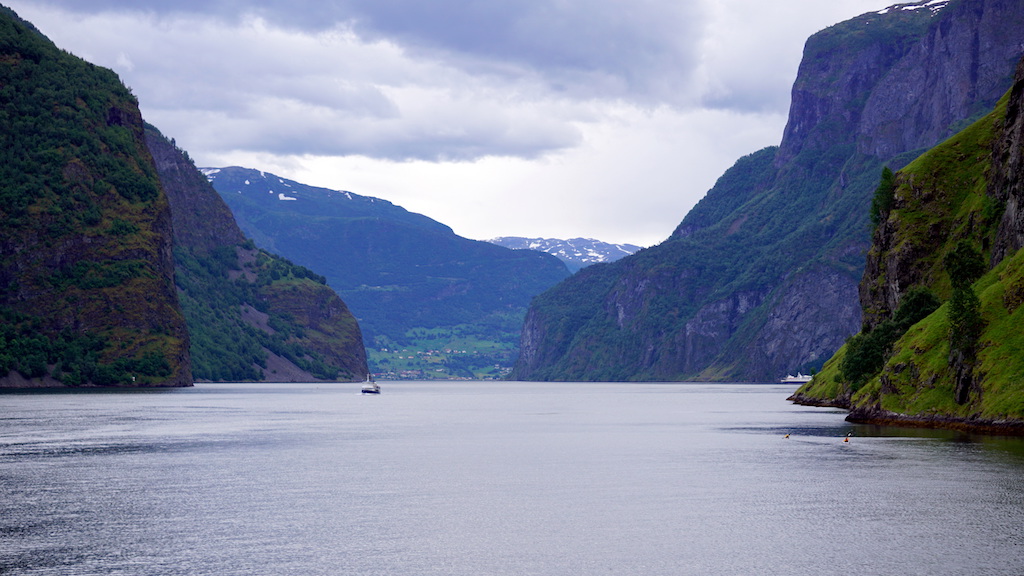 5. Visit the Fish Market
The Fisketorget or Fish market has been a favorite meeting place for locals, tourists an merchants since the 1200s. Do not come hungry when passing by here. This was a hub of activity during our summer visit. We love seafood so we ended up eating here multiple times though a bit pricey but all very delicious. The kids loved seeing all the local giant crabs and lobsters here. This was also a great place to find some food souvenirs, flowers, fruits and vegetables. Try their local berries! The locals are friendly and we loved chatting with them.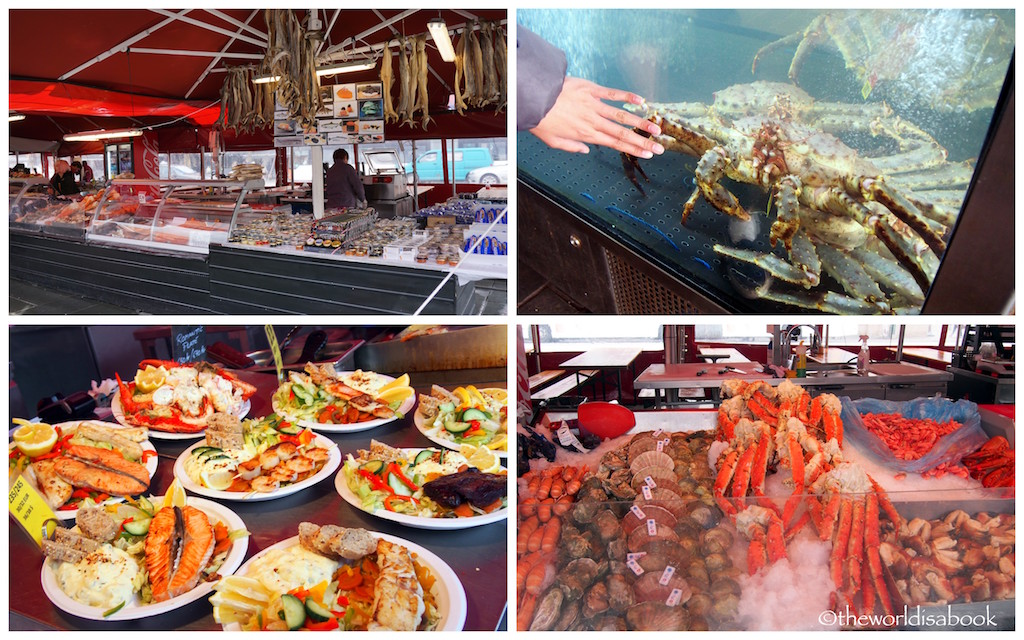 8. Bergen Aquarium
This local gem has been a family favorite since the 1960s. Like many cities by the water, the Bergen Aquarium is a wonderful place to see and learn about the marine animals that live in the Norwegian Coast in over 50 various aquariums. It also has one of the largest invertebrates and fish collection in Europe. Don't miss the outdoor pools to say hello to the seals, sea lions and penguins. There are several times during the day to watch the staff feed the fish, penguins and seals.
Visitors can also relax and watch shows like the sea lions showing off. There are sea lions, crocodiles, lizards and snakes here too. Children also have an opportunity to touch some creatures like koi fish and starfish at the touch pool. This was a small yet well-designed and well-maintained aquarium that will entertain the younger kids.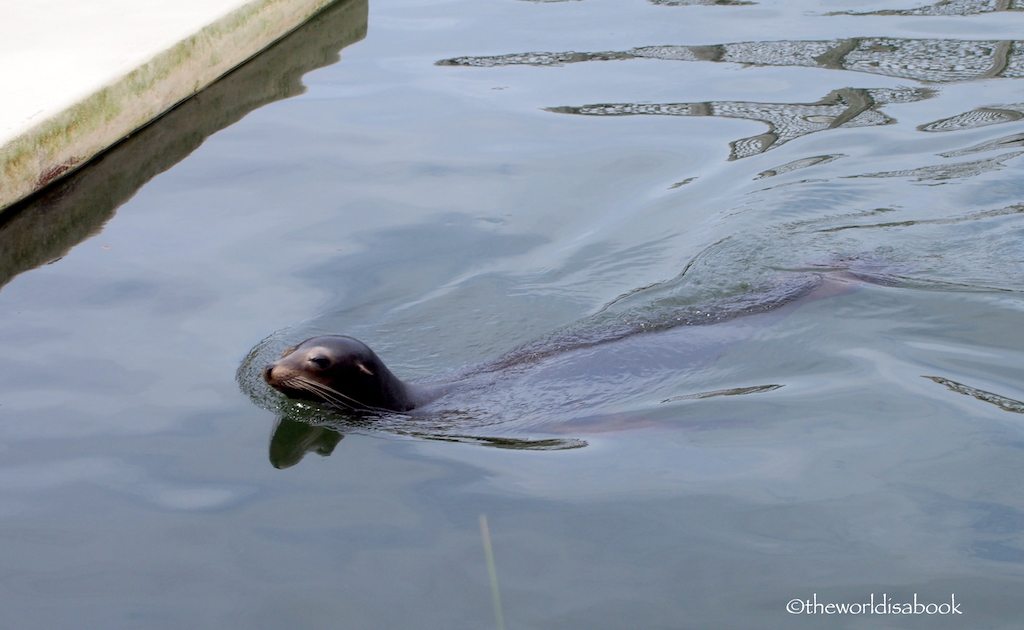 9. Magic Ice Bar Bergen
Touring a bar that requires wearing a jacket and gloves may not sound as appealing at first thought but the Magic Ice Bar is an attraction worth a stop. This is winter wonderland all year where super talented ice carvers make their mark and transform the bar into an ice sculpture showroom. Walk around and see the amazing ice carvings. Most ice sculptures and ice art were based on or inspired by Norwegian painter Edvard Munch's work which includes "The Scream". Visitors gets a welcome drink in an ice glass (of course). Tables and chairs were also made of ice. Kids are welcome too and are discounted 50% off the admission price to have a really "cool" experience.
10. Explore Bergenhus Fortress and Rosenkrantz Tower
The Bergenhus Fortress (Festning) is one of Norway's best preserved fortresses. The fortress is free to enter and wander around. There is a fee to enter the museums. Several outdoor concerts are held here annually. King Haaako's Hall is the only remaining part of what was once the royal palace. This stone building was a former banquet hall and is considered Norway's "largest medieval secular building". This has wonderful green spaces for the family to take breaks while sightseeing.
The other remaining building left in this fortress is the nearby Rosenkrantz Tower. This 16th century tower was used as a defensive tower and at one time, a king's residence. It was like stepping back in time to learn about Bergen's history as we wandered up the tower. My kids also liked that it felt like being on a maze and an adventure here with a lot of dark and narrow stairs. Don't miss the creepy basement area once used as a dungeon. The views from the top of the tower of Bergen and the harbor were great.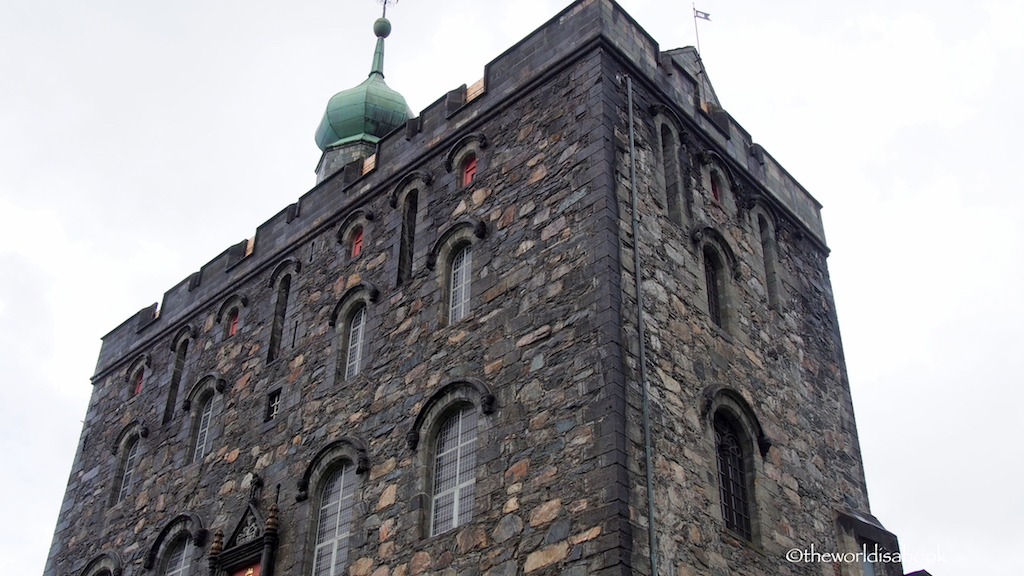 11. See the Fantoft Stave Church
One of the things I wanted to see in Norway was its unique stave churches. I love its wooden architecture style and were built without the use of any nail. Stave churches were common in Norway especially during the Viking period but there are only about 30 left. We took a tram ride from Bergen and did a bit of an uphill hike to find this church.
It was in the middle of a wooded area and enclosed by a fence. Its interior wasn't very big but do take some time to walk around and observe the intricate details. The dragon inclusions were believed to keep evil spirits away. The church looked like it was painted black but was actually from the tar used to preserve the wood.
The original church that was built in the 12th century and moved here in the 1880s was unfortunately destroyed by fire. This was a reconstruction though we never would have guessed. The crucifix on the altar was salvaged from the fires. I loved the dragon carvings on the pews inside. Touring the church interior is open between May and September.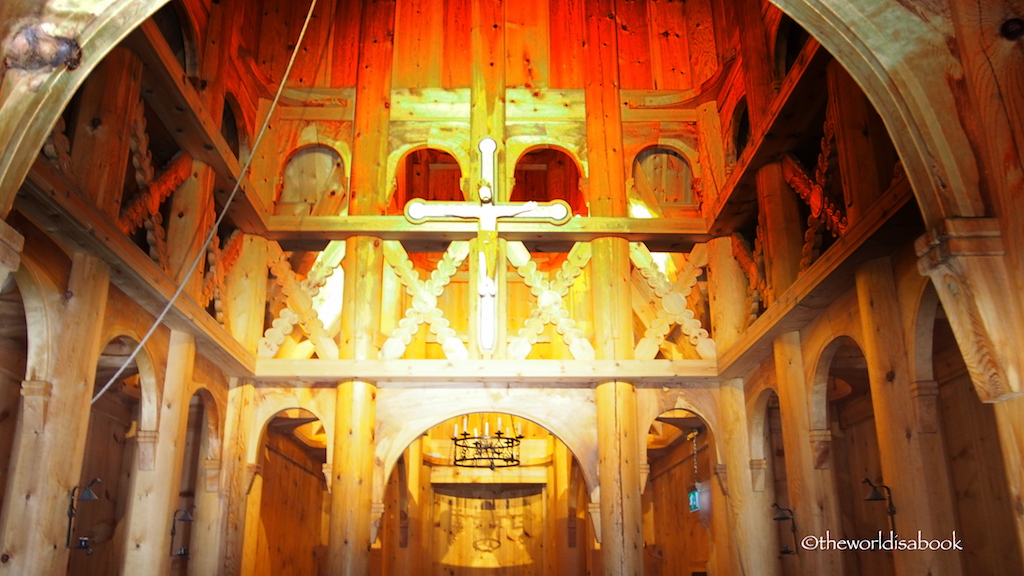 12. Hunt for Trolls
Trolls are a part of Norse mythology and folklore. My kids are fascinated with them and even more so after watching Disney's Frozen movie. There are many statues of varied sizes all over the city. Keep your eyes open for them. There's even a store full of trolls and makes for a fun walk through and shopping experience in the Bryggen area. My kids didn't hesitate to pose with each troll. They really liked the giant troll sculpture by the playground on top of Mt. Floyen.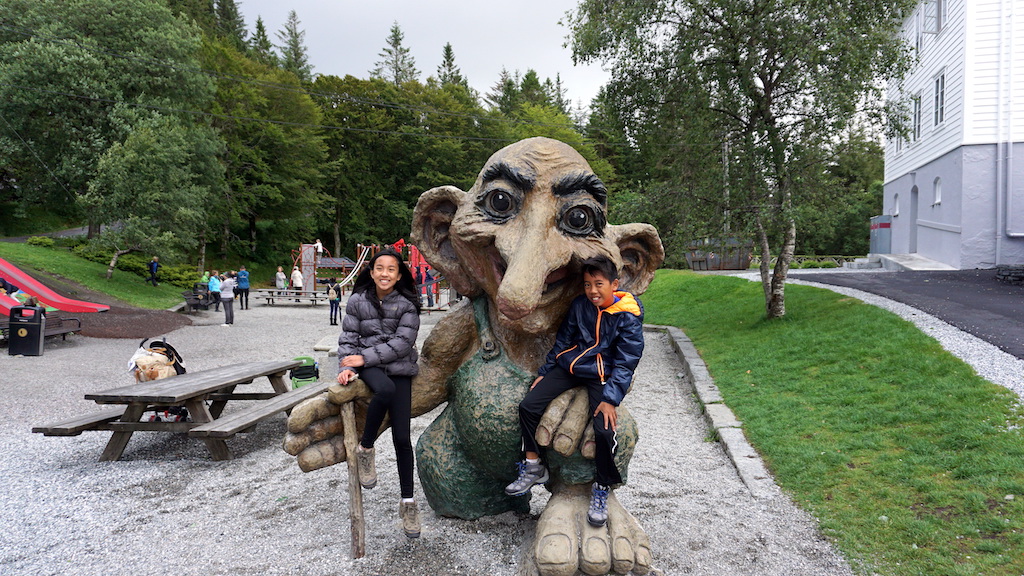 13. Stroll Byparken and other parks
This centrally located park was particularly beautiful with all the blooming flower beds during our summer stroll. There were plenty of green spaces and the large lake (Lille Lungegaardsvannet) with swans and ducks. It's a fantastic place for a picnic especially on a sunny day. It's a great place for some photo ops with the mountains in the background.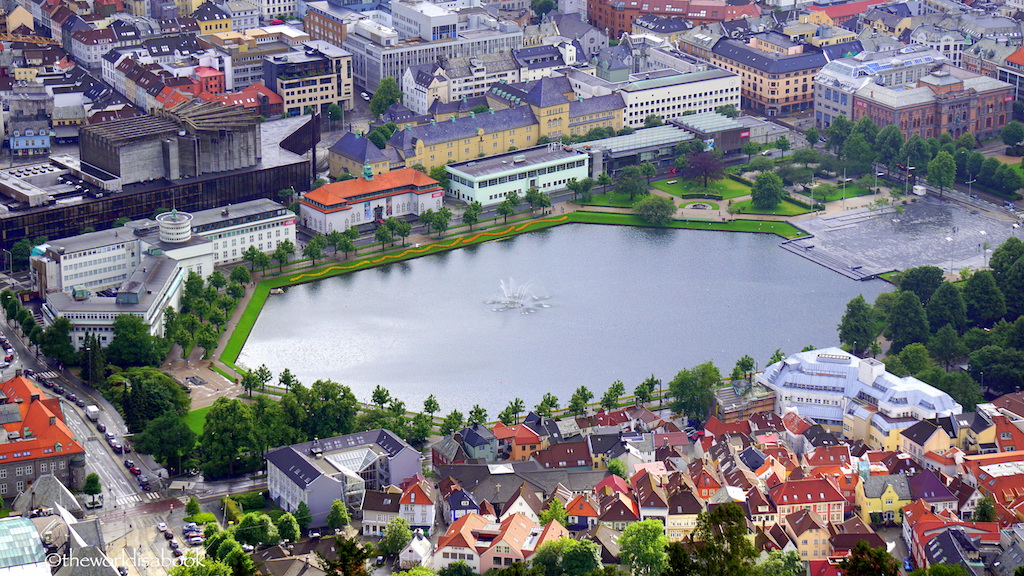 We loved the gazebo here and it was a favorite photo spot.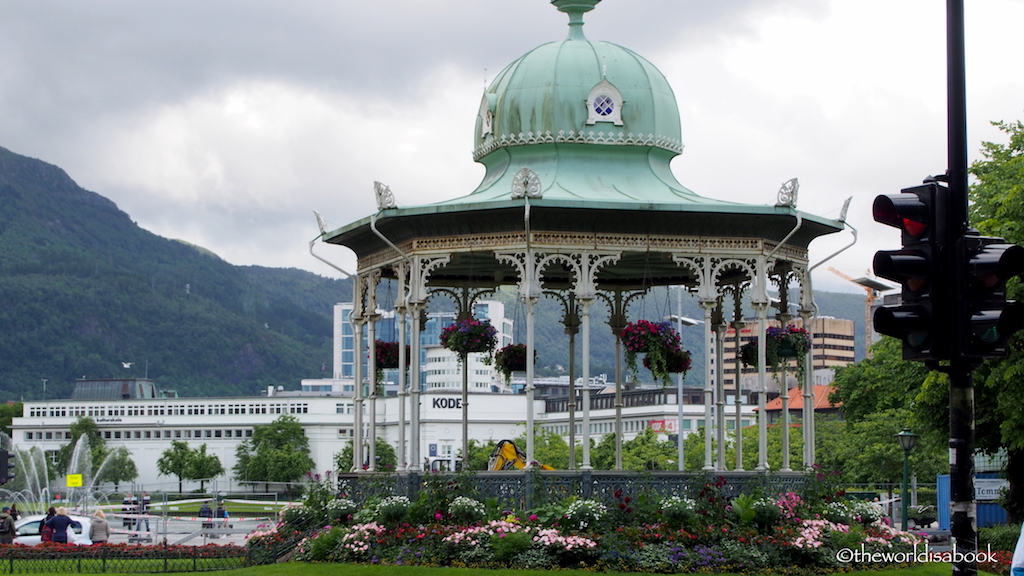 14. Kayak in the Fjords
We saw many people kayaking on many areas of the fjords during our trips. We didn't get the chance to do this but this would definitely be at near the top of our things to do on a return trip to Bergen. The fjord's calm waters and amazing scenery would make this an ideal excursion to experience the fjords from another perspective. There are also some parts of the fjords that are narrower and only accessible by smaller boats and kayaks. Several guided tours leave from Bergen.
15. Take a Hike
With all of Bergen's green spaces and surrounding mountains, it was no surprise to find many hiking trails around the city and adjacent areas. The two popular mountains also have various walks and hikes at their summit and surrounding areas. Mt. Floyen has Floyvarden which is great for smaller kids and exploring the Troll Forest (with hand carved troll sculptures) as you make your way down from the mountain.
One of the most popular hikes was across Vidden that connected its two most popular mountains, Mount Ulriken and Moutn Floyen that takes about 4-5 hours. We didn't have enough time to do this but seeing the trails from both mountains, I'm sure this trail is quite scenic. Hiking is also available on the other five mountains and if one is up for it, there is actually a seven mountain hike that equates to 21.75 miles.
Tips for Visiting Bergen
Get the Bergen Card. Travel for free on public transportation in the city and get free or discounted admission to museums and attractions. You can get the card online.
Bring an umbrella or light rain jacket. You never really know when it'll rain in Bergen.
Take some time to just walk around and get lost. The city center isn't very big but clean and walkable.
*Have you visited Bergen or is it on your travel wish list?
Where to Stay
Scandic Bergen City

 – We enjoyed our stay at this hotel. We ended up in a family room with a full kitchen and it was so spacious. The hotel is in a great location and within a 10-15 minute walk to most attractions. Breakfast was included and it was a good spread.
Scandic Strand 

– 

This hotel had a great location and within steps from the Fish Market and other attractions and located right by the harbor. Kids under 13 years stay free and receive a welcome gift upon check-in.

Radisson Blu Royal Hotel

 

– If you want the most convenient location to most attractions, this hotel was perfectly situated in Bryggen at Bergen's historic and colorful wharf area. Free access to fitness center and sauna. Breakfast buffet had plenty of offerings and the hotel offers free wifi.
Flights/Vacation Packages
Compare airlines, dates and prices all in one place with Vayama
Pin it for later!