Top Family Travel Experiences in 2017
As another year came to a close, it's that time in the travel blogging world where we all fondly look at the memories and experiences from the past year. 2017 was filled with island visits, adventures in new countries, knocking off travel bucket lists and return to old favorites like Paris and Venice for us.
Our weekends are dwindling as my kids have gotten older and busy with school, extracurricular activities and sports. It has also cut into our holidays and summer vacation time. It's a constant reminder that time is fleeting and we need to cherish each memory and vacation.
For now, here are 17 experiences and adventures our family enjoyed this year. Details of our adventures are shown in links but some of the blog posts will be written soon. We hope this gives you some inspiration and ideas for your future travels.
1. Exploring Volcanoes National Park
This revisit (10 years later) to the unique Hawaiian national park was long overdue. My kids were toddlers during our last visit. Volcanoes National Park, located in the Big Island aka Hawaii, is the best place to see two active volcanoes in action.
It was incredible to see volcanic gas coming out of the caldera and go next to steam vent on Crater Rim Drive. We also enjoyed walking through the Thurston Lava Tube.
Though, our favorite part was driving on the 38 mile (61 km) roundtrip Chain of Craters Road. It was wonderful to see the landscape change from a tropical rainforest to lava fields and pit craters. The drive ended on the coastline for beautiful ocean views and seeing the precarious Holei Sea Arch.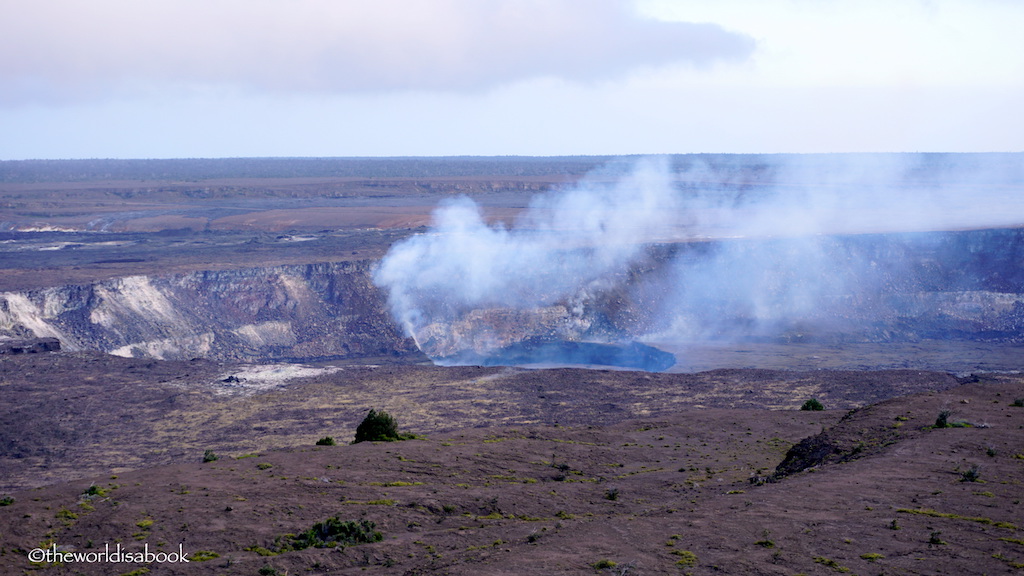 2. Tandem Zip lining in Whistler
We spent part of the kids' Spring Break in Whistler, British Columbia, Canada for some skiing and snowboarding. But, one of of our most memorable adventures was doing a tandem zip line over snow-covered trees. We've zip lined over winter wonderland in Whistler before. But, this was a first doing a side-by-side zip line. The kids loved racing with each other.
Superfly Tandem Zip line took great care of us, ensured our safety and having fun as its priorities. There were only four lines but the walks between platforms were quite scenic. We were lucky enough to be here on a sunny day. We highly recommend doing this activity as a break from the slopes.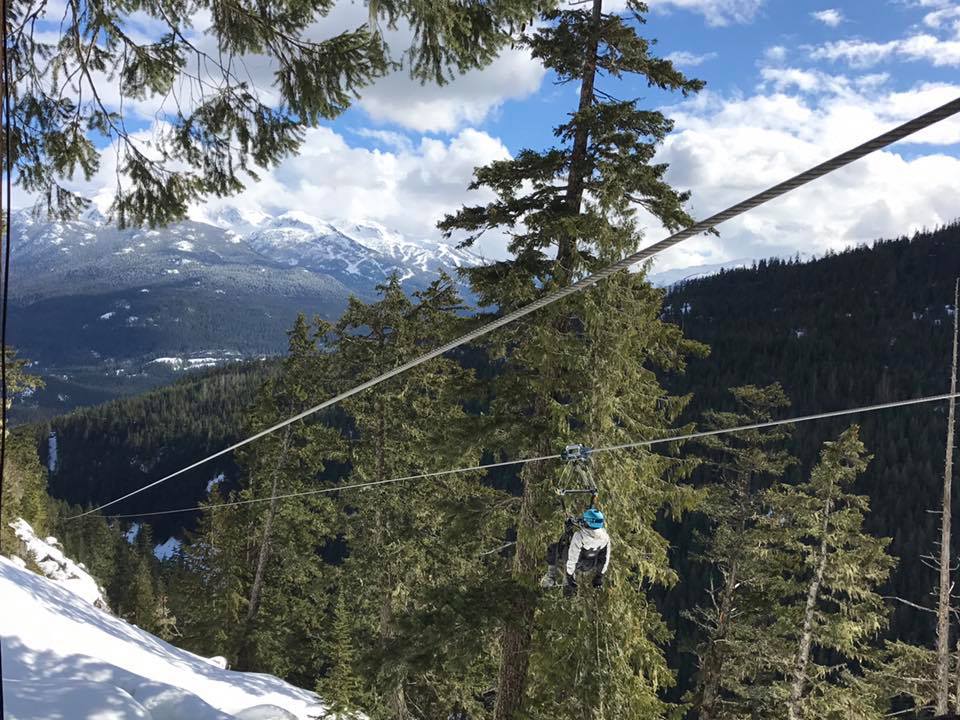 3. Going up the Eiffel Tower (finally)
Seeing the Eiffel Tower in Paris is a number one priority for most visitors but many never make it to the top. It took us three trips to Paris finally make it up the Eiffel Tower. Even with reserving it months in advance, we couldn't get our desired time of as close to dusk as possible during the summer.
There were long lines on the elevators during our June visit but once we reached the summit, it was all worth it. The panoramic views were amazing. It was also fun to see some familiar sights from above. Book your tickets way in advance to get your desired day and time.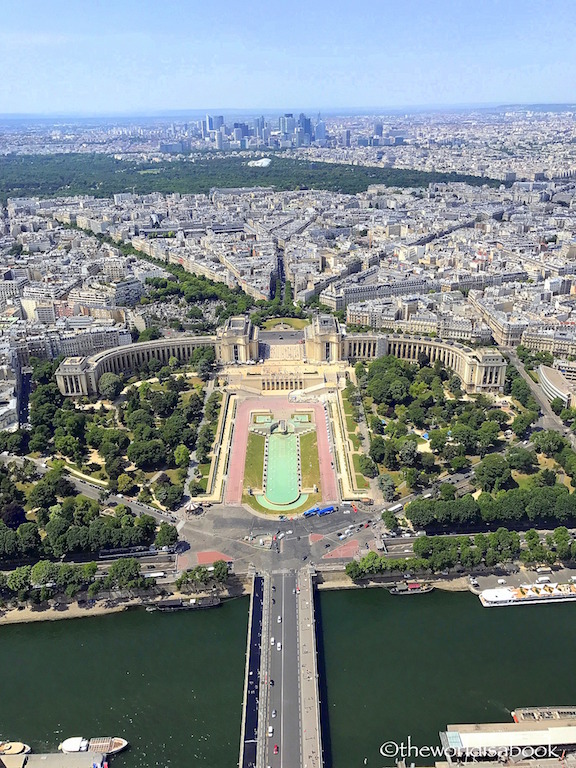 4. Biking around Versailles
The Palace of Versailles, a few miles from Paris, had also eluded us during our visits. We finally made it to Europe's largest chateau but did it in style. Our Fat Tire Tours adventure allowed us to explore this massive royal residence with a knowledgeable guide and a less tiring way through bikes. The tour ended on our own exploring the interior of the palace and its adjacent gardens.
We loved that this tour included a picnic lunch along the Grand Canal banks. This included a stop at the local markets to stock up. We loved this tour and was one of our favorites this year. It was a fantastic way to tour the palace and its grounds and cover more ground than other tours. Reserve this tour online early.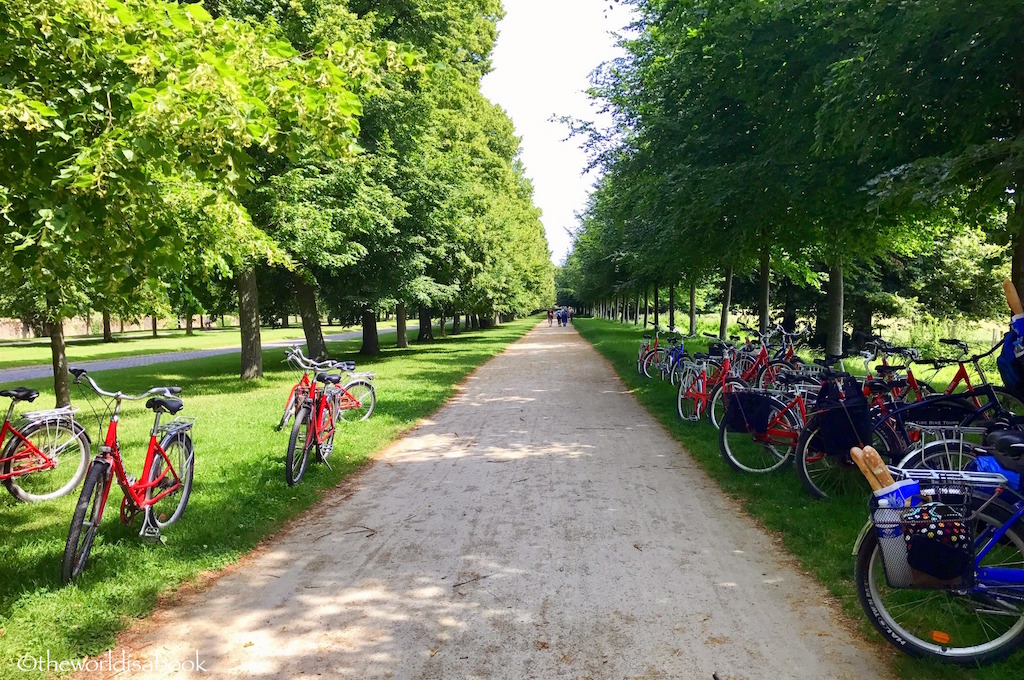 5. Visiting Fairytale Villages in France
Colmar, Eguisheim and Riquewihr looked like fairytale and storybook villages come to life. Located on the Alsace (pronounced Al-sazz) region of France near the border of Germany and Switzerland, this area was filled with hillsides covered with verdant vineyards and charming villages. It was a picturesque area with castle ruins and was part of the Alsace wine route.
The medieval towns were filled with well-preserved, colorful, half-timbered buildings that lined cobblestone streets. The architecture, history culture and cuisine are classic Alsatian which is an interesting blend of French and German. It was easy to see why these were named "Most Beautiful Village in France" over the years.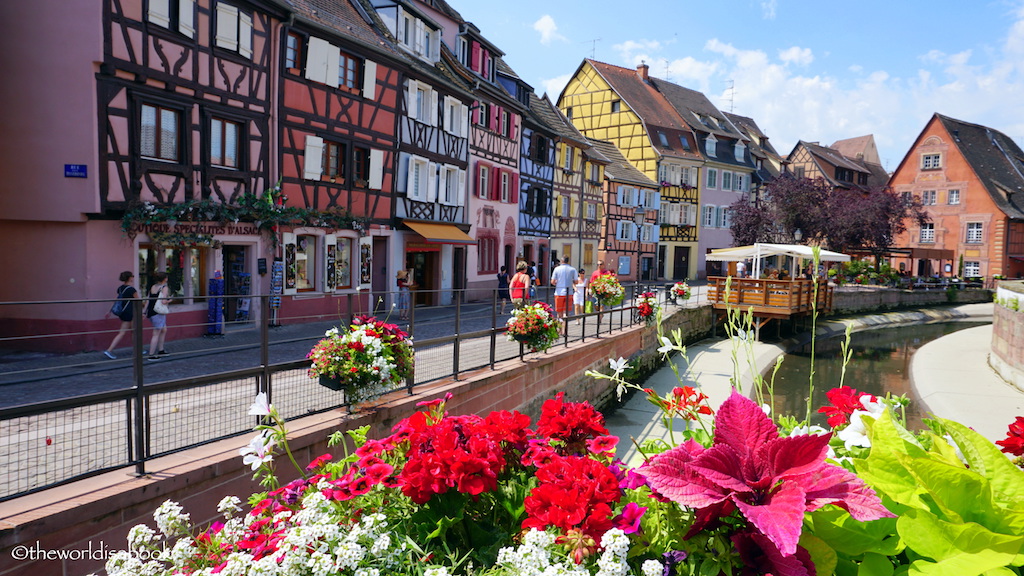 6. Time Traveling at Heidelberg Castle
It wouldn't be a European summer vacation for us without a castle visit. I have a fascination with castles and palaces and its history. But, Heidelberg Castle in Germany was far from its glory days of grandeur. This was considered one of the world's most famous palace ruin which made it even more interesting.
Only the Freidrich Building was reconstructed and could still be visited for a guided tour. The things we'll remember most about this castle were its apothecary museum, visiting its impressive views of the city from the terrace and seeing the "World's Largest Wine Barrel" or Heidelberg Tun.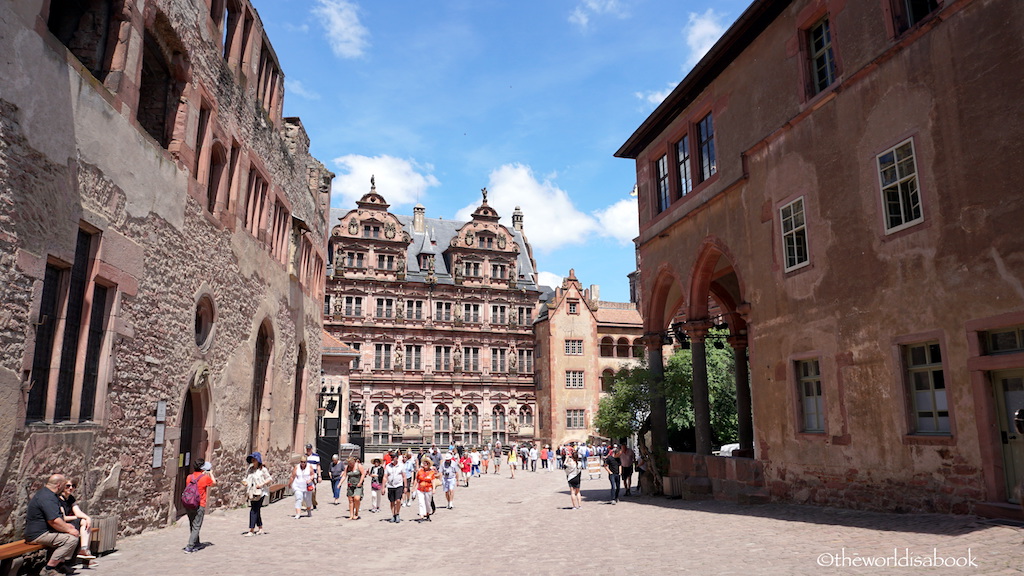 7. River Cruising on the Rhine
Cruising a small portion of the Rhine river in Germany fulfilled a travel wish list. It wasn't very long since it was part of the circuit or ring tour in the town of Rudesheim am Rhein. But, it inspired me to seriously look at those cruises that follow the Rhine through verdant valleys dotted with vineyards and castle ruins.
The Upper Middle Rhine Valley was so picturesque. It was a fun day to explore small towns through a network of transportation options that included gondolas, chairlifts and the cruise.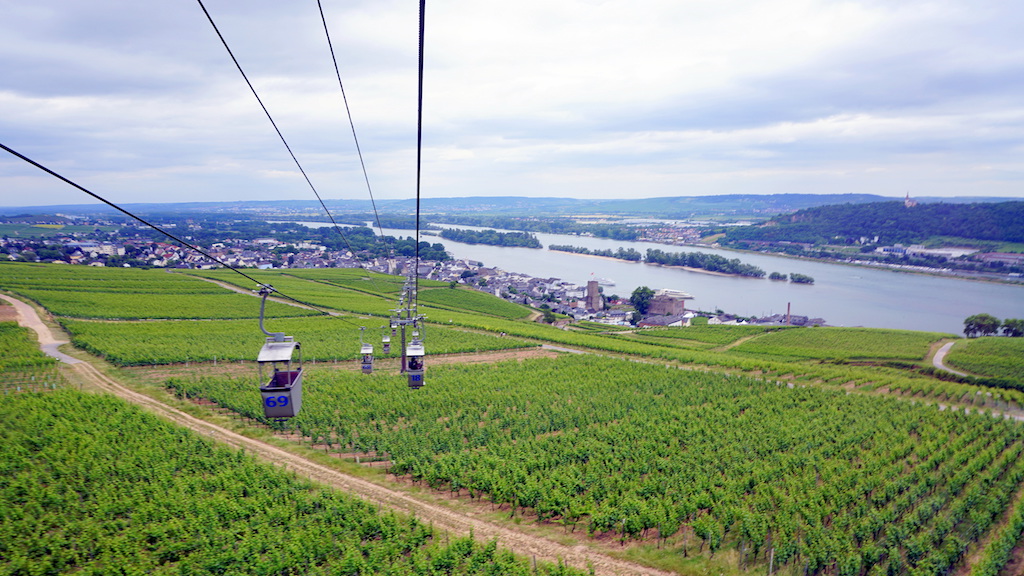 8. Doing Rides in Europa Park
If you've ever visited Walt Disney World's EPCOT and its world showcase and wished this would be even cooler if it had rides. Well, Germany's popular Europa Park will fulfill that wish. My kids have rated this as their second favorite theme park after Tokyo DisneySea.
The park has 13 different lands or European countries and has over 100 rides including 13 rollercoasters. We loved walking across the different countries with almost authentic looking attractions and tasting the delicious food. This was such a family-friendly park with reasonable prices and minus the Disney crowds.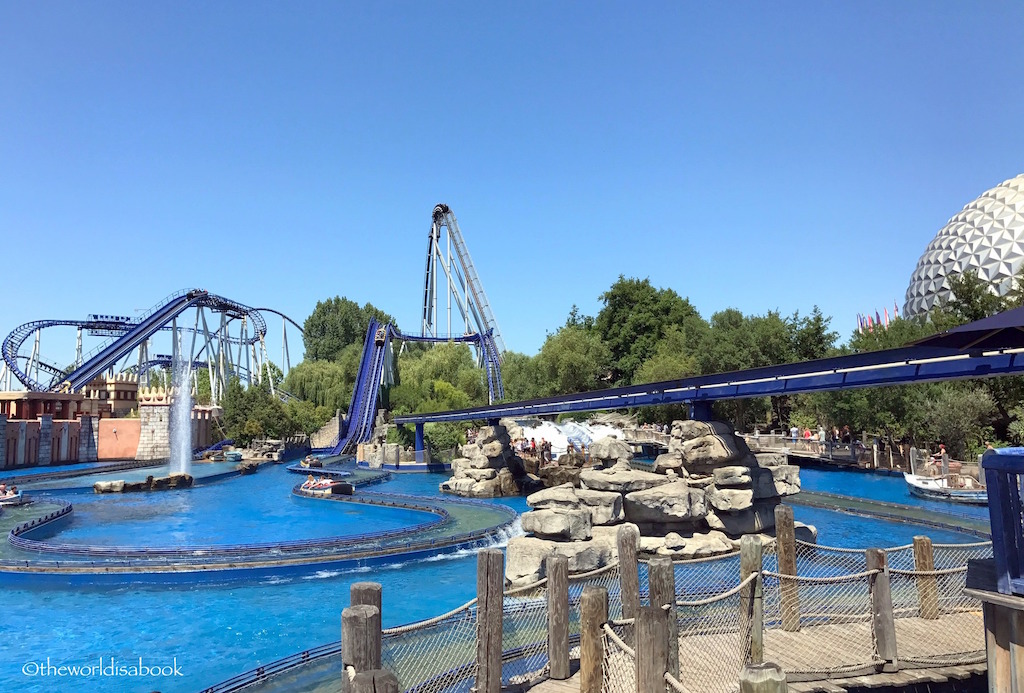 9. Exploring Luxembourg City
We don't hesitate to two country day trips in Europe and we were so happy for the opportunity to explore the Gibraltar of the North – Luxembourg City. This capital city also known as the Gibraltar of the North was clean, sophisticated and filled with interesting history including a fortress and miles of tunnels. We enjoyed our guided tour around the city via the Petrusse Express tourist train.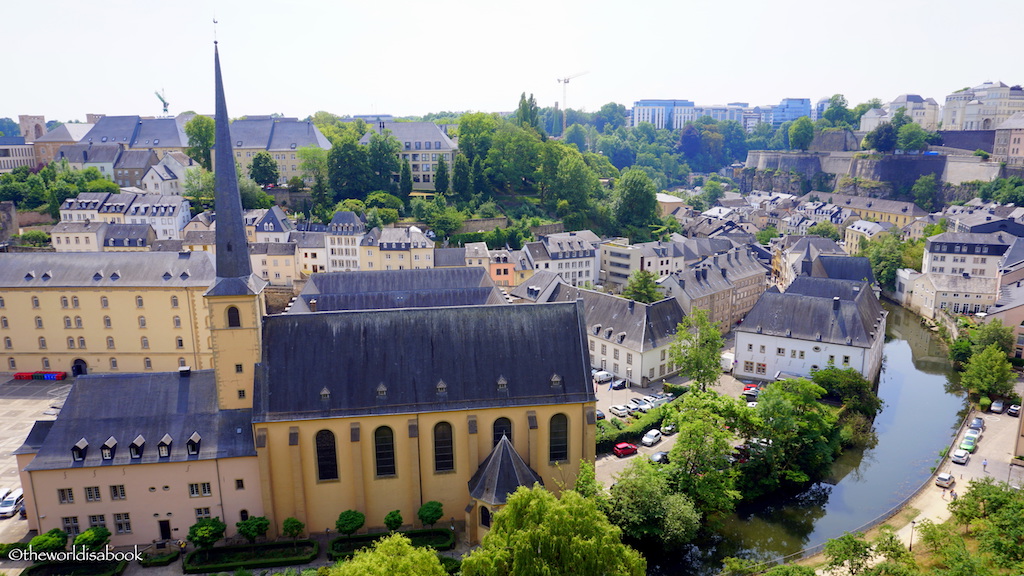 10. Revisiting Venice
We've visited Venice twice in late November. Visiting in late June was a totally different experience. It was hot, humid and so crowded. But, one of my favorite cities still exuded its charm and magic as we meandered along its bridges and canals late at night and early morning.
It was fun to get lost again in this beautiful city and hanging out at St. Mark's Square. We enjoyed watching the gondolas glide along the canal underneath our apartment window and where the kids enjoyed saying hi to passengers. We loved exploring the Rialto Market again and of course, eating all the delicious Italian food. Plus, eating gelato in the summer tastes so much better than the freezing cold.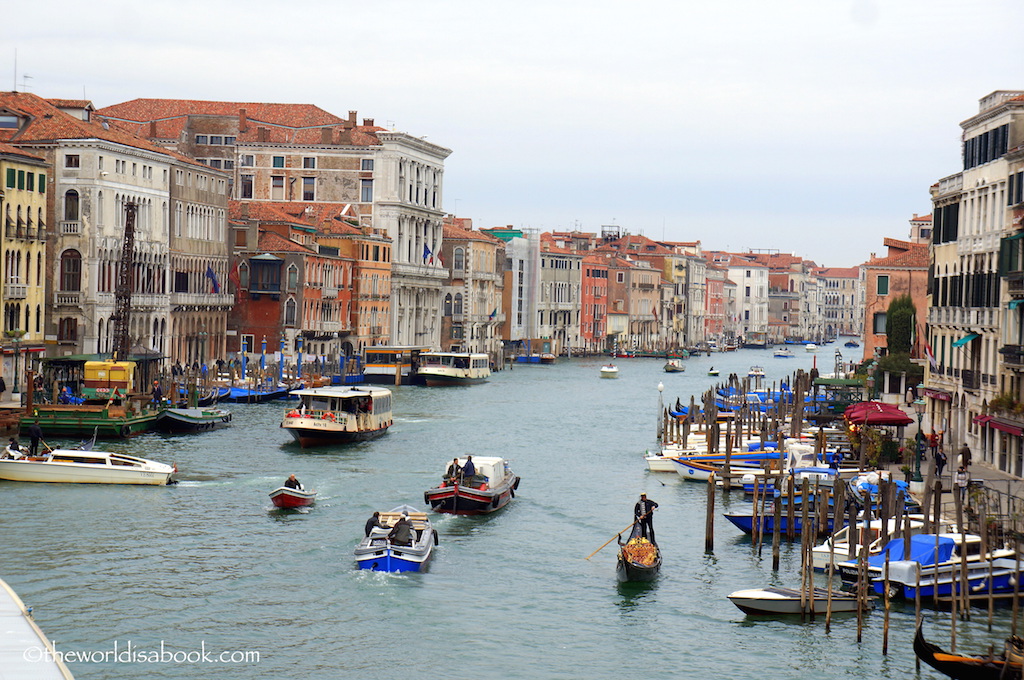 11. Standing on Juliet's Balcony in Verona
Most of us were forced to read Rome and Juliet in schools and even my teen daughter nowadays was no exception. Considering Verona or the City of Love was an easy day trip from Venice, we couldn't pass up a visit.
We found so much more to this city including its beautiful piazzas, the historic arena and great shopping. But, our most memorable moment was standing on the world-famous balcony in Juliet's house. It was amusing to watch all the activity below in the courtyard as tourists flocked to rub the Juliet statue breast for luck in love.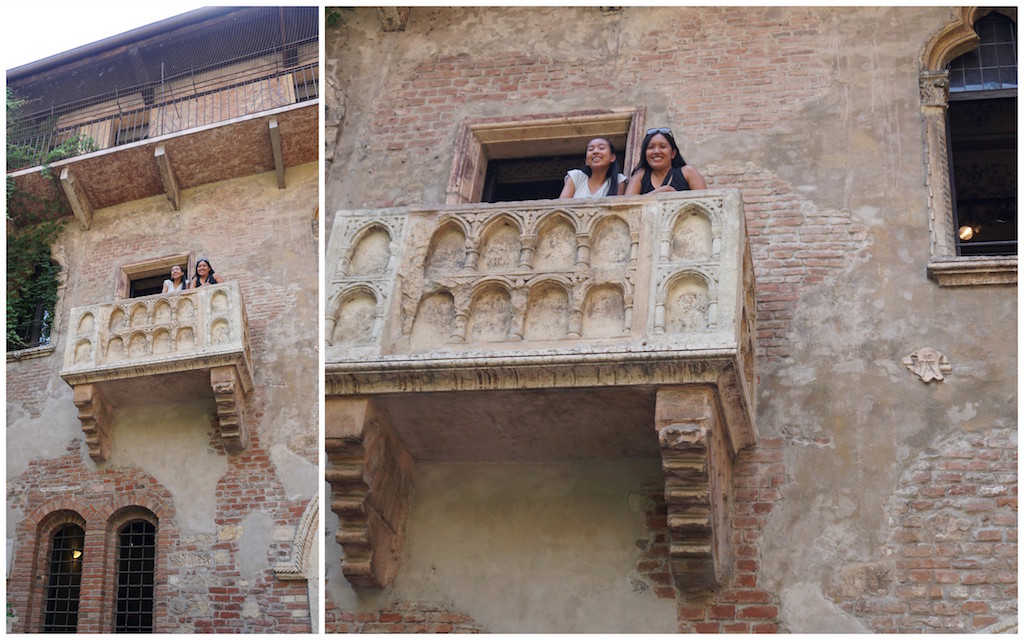 12. Cruising the Mediterranean
We've been on several cruises around the Caribbean, Bermuda, Mexico and Alaska over the years. It was a favorite way to travel when the kids were younger. It took years to convince my husband to try out a Mediterranean itinerary. He felt it wasn't the best way to see some of these cities and islands. But, the right price and itinerary finally convinced him.
Our MSC cruise left out of Venice with stops in Croatia (Split and Dubrovnik) and Greece (Santorini and Mykonos) and Ancona, Italy. It was interesting to see the differences with having a majority of the passengers mainly Spaniards and Italians compared to Americans and Canadians on our previous cruises. For the most part, the cruise provided great food and entertainment. Though, the dancers were a bit more risqué with their costumes than we were used to seeing in cruise shows.
We had a really great itinerary and it provided a fantastic way to preview places we have longed to see for a long time. We would love to return to Santorini and island hop around Croatia on extended visits.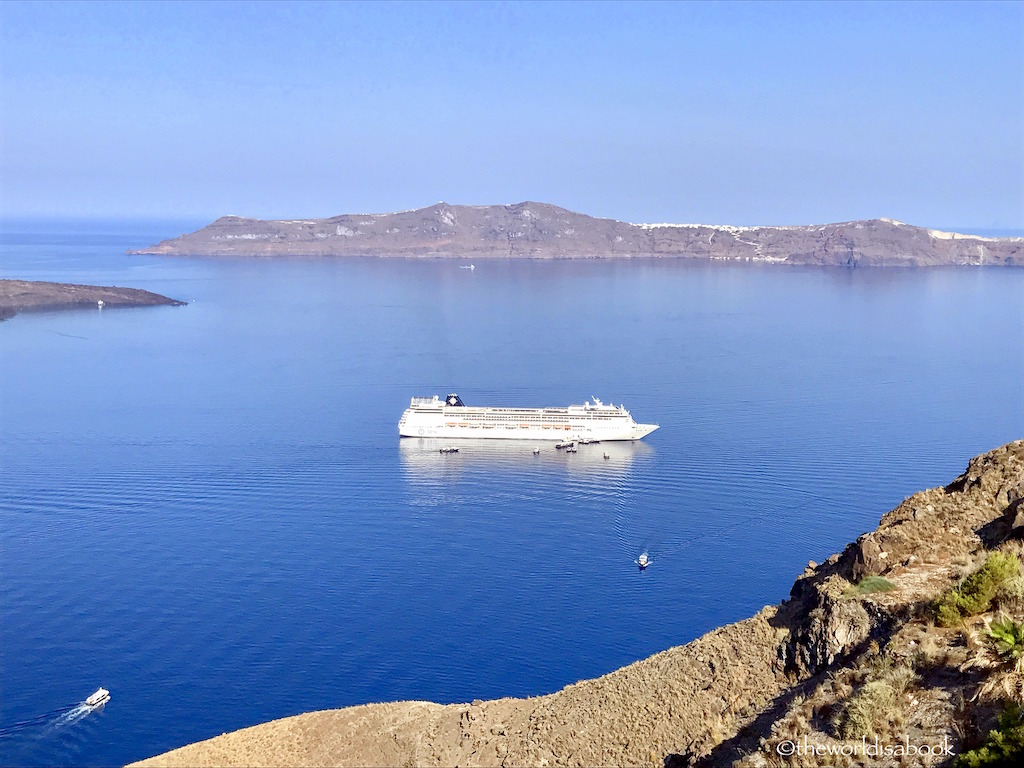 13. Savoring Santorini
One of the reasons we decided on our particular Mediterranean cruise was because it stopped in Santorini Greece. I have wanted to visit this beautiful island for ages. Despite only docking there for half the day, we were content with this brief stop than never having seen or experience it at all. Life is short, after all.
Santorini did not disappoint. Pictures of the charming villages of Fira and Oia don't do it any justice. Scenes of the blue domed churches on top of white washed buildings looking out into the blue waters were incredible. And who can resist walking on marble sidewalks? It was so fitting to eat a delicious Greek lunch seaside. More details coming soon.
14. Discovering Dubrovnik
Croatia has been an up and coming traveler hotspot in recent years along with Iceland. Known as the 'Pearl of the Adriatic', Dubrovnik has also recently been thrust into the spotlight for being a filming location for popular movies and TV shows. We only had a day here and the one place that really made me want to miss going back on that cruise ship.
Its Old Town was surrounded by ancient city walls and the beautiful Adriatic Sea. As big fans of the popular TV show, we did the Game of Thrones tour, of course. We had a wonderful guide who showed us where scenes were filmed but also gave us an insight into Dubrovnik's culture and history. My kids didn't know anything about the show but enjoyed this tour.
We loved walking on the cobblestoned streets of the Old Town where lanterns were used for signage and wish we had time to walk the city walls. There are many reasons it's a popular cruise ship stop and a film location. It was absolutely beautiful despite the crowds and heat during our visit. The locals were friendly, prices were reasonable and we had one of our best meals of fresh seafood and Dalmatian cuisine along a small alley. We can't wait to return soon.
15. Sailing the Kualoa Ranch Ocean Voyage
We spent the last long weekend of summer by visiting family and friends in the Hawaiian island of Oahu. We've visited several times so more time was spent lounging by the pool and the beach instead of sightseeing. It's something we rarely do which made me a bit restless.
So, we booked an Ocean Voyage catamaran tour from Kualoa Ranch. This private nature preserve is the site of many film and TV locations. Our sailing was relaxing and the best way to see the jagged mountains. There is no bad day while you're out in the Hawaiian waters. We also got lucky and spotted several honu or green sea turtles.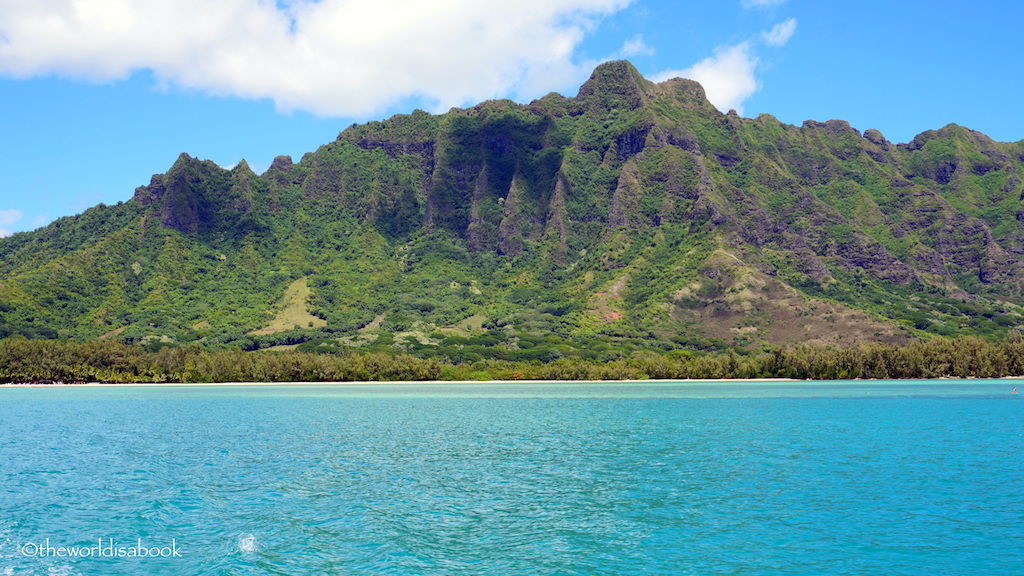 16. Exploring Machu Picchu
This year was a milestone for fulfilling travel wishes that have lingered in my bucket list for awhile. Near the top has always been Machu Picchu. My daughter and I jumped at the opportunity to go on a girl's trip with friends last November and had an unforgettable trip.
We didn't do the multi-day hike but instead got there the easier and more comfortable way via a scenic train ride. Machu Picchu was everything we hoped it would be and more. What an incredible and magical place. The scenery was breathtaking and it was a bonus to be photo bombed by the resident llamas.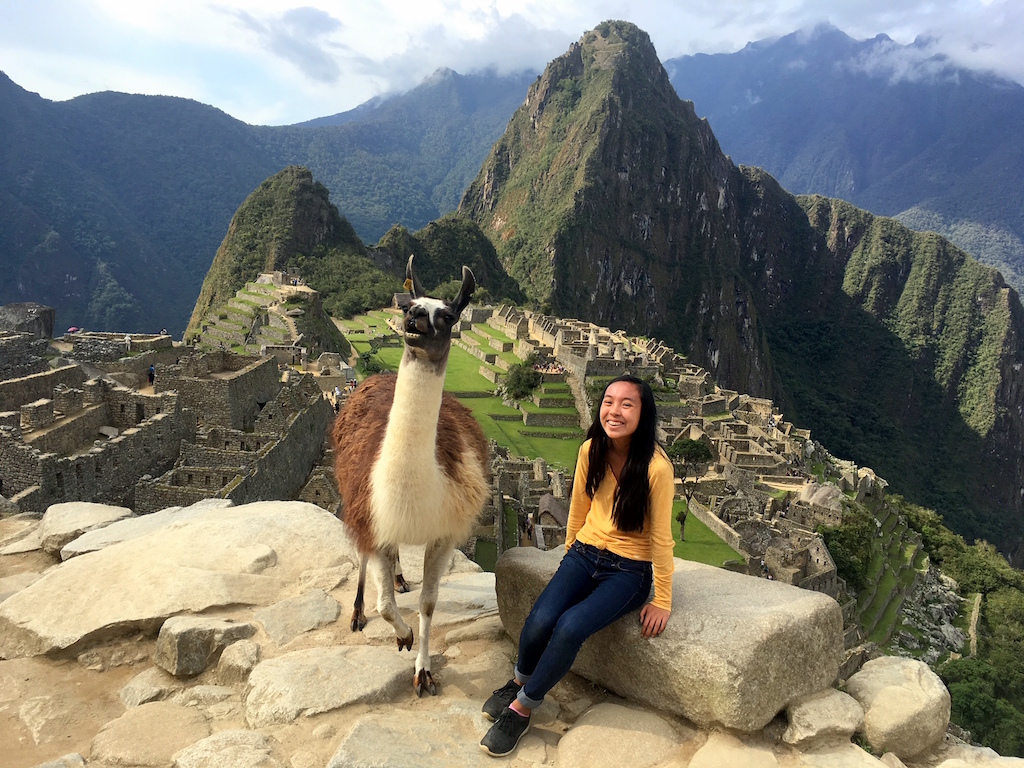 17. Touring the Sacred Valley in Peru
There is more to Peru than Machu Picchu and the Sacred Valley region was an area worth exploring. We loved the small towns like Ollantaytambo, Urubamaba and Pisac for its interesting Inca ruins and colorful markets. There aren't many places where you can interact with alpacas and llamas and visit a salt mine all in one week.
We both fell in love with Peru's landscape, culture and people. I can't wait to share more of our adventures in upcoming blog posts. See our one-week Peru itinerary.
We wish all of you good health, happiness, prosperity and plenty of adventures in 2018. Thank you to all of you who have supported this blog through the years with your interactions, comments and social media shares and for being a part of our traveling family. Maybe one day our paths will cross.
If you're new here, I hope you bookmark this site for help with your travel plans and see what we're up to in 2018. We only have travel to the Hawaiian island of Kauai next week booked so the rest of the year is still blank pages.
*Where was your favorite 2017 destination? What are your 2018 plans?
Pin it for later!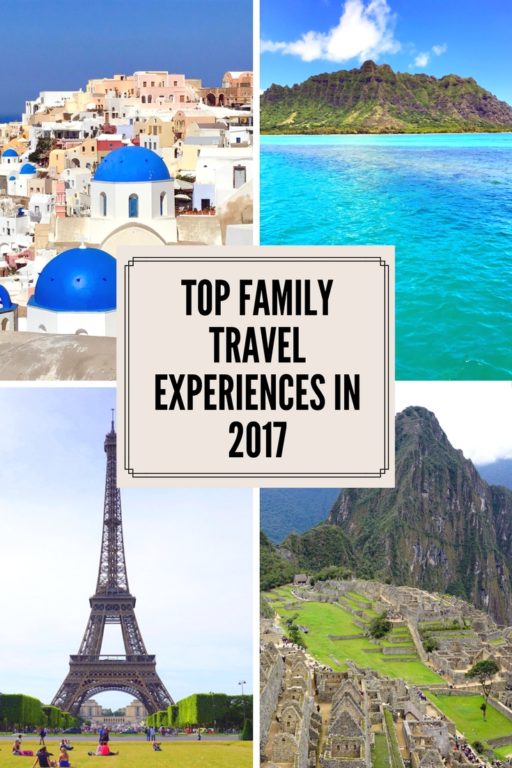 This post is part of Travel Photo Thursday at Budget Travelers Sandbox , Weekend Wanderlust Travel Blog Party, The Weekly Postcard at Travel Notes and Beyond .  Do some armchair traveling and please visit the sites for other travelers' wonderful photos and posts.