Modern Tokyo with kids
While many flock to Tokyo to get a glimpse of the old Japan, there are plenty of modern attractions and districts for the family and some actually kid-friendly.  However, some of the best things about these areas are the people watching and the shopping.
Tokyo Tower – This is the tallest self-supporting steel tower in the world and is a broadcasting tower. When the kids first saw this they dubbed it as the Orange Eiffel Tower. It really wasn't as attractive as the Eiffel Tower but this was a popular tourist destination judging by all the tour buses that were parked underneath it.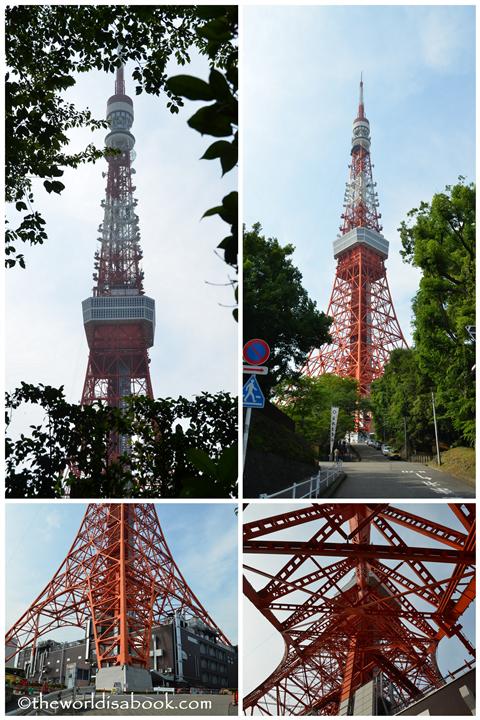 We entered on the second floor passing the parking lot since we were coming from Zojoji Temple. This was a shopping area which had a food court (McDonalds, Pizza Place, Curry Place, Udon) and a lot of stores. There was a whole area selling packaged food and pastries.
If you need to get some Tokyo/Japan souvenirs, there was no shortage of stalls here which pretty much sold the same things. There were only a few of them that accepted credit cards though.   There observatory floors to get a sweeping view of Tokyo. Since it was hazy the day we visited, we passed on the observation decks.
Shibuya – The main reasons we went here was to see the very busy Shibuya crossing which was definitely a sight to behold and to do some shopping. The best way to see the hive of activity was to go up to the second level of Starbucks.
It was amazing how everyone seemed to be on a stand still and when the little green man comes on the pedestrian light, everyone came alive and moved orderly through the crosswalk in all directions. Unfortunately, we were told no picture taking after taking a couple of pictures.
There were many stores here including a multi-level Forever 21 and Shibuya 109. We went into 109 for curiosity's sake and our kids needed the bathroom. Each level also had multiple store fronts selling the latest teenage or under 20 fashion set to very loud music. We didn't find anything for kids or adult-appropriate here and felt so out of place.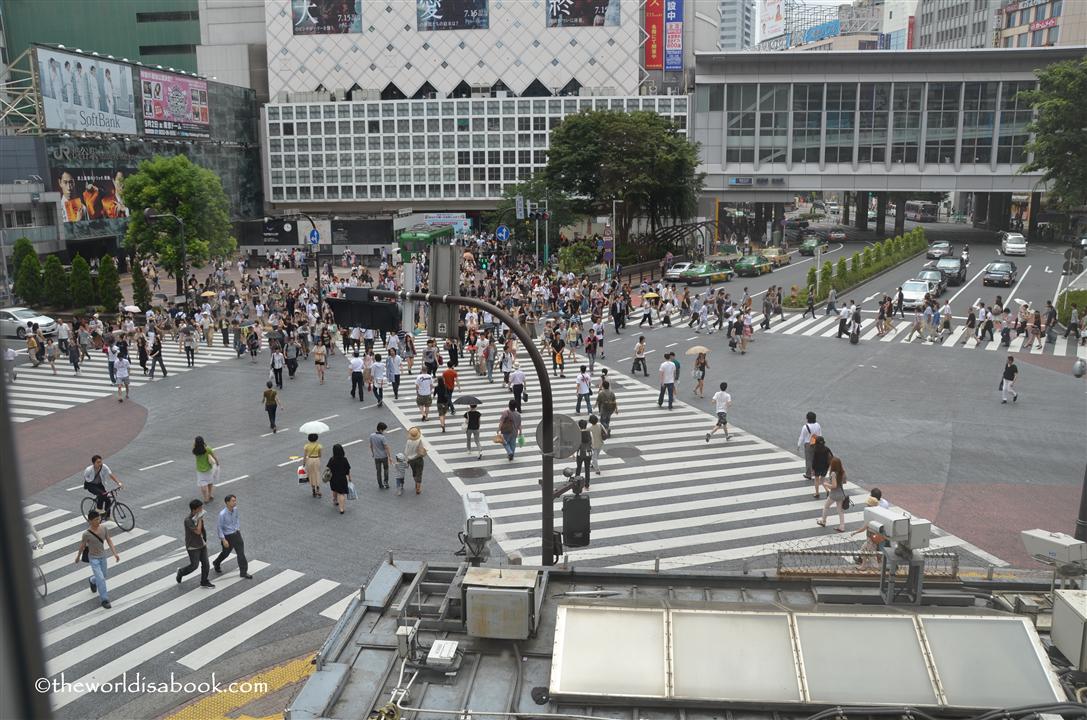 Tokyo Skytree – This structure will be opening in Spring 2012 and will become the tallest tower in the world.   It will no doubt be one of Tokyo's major attractions. You can't miss this imposing structure on the Tokyo skyline from the observation towers and in the Asakusa area.
Tokyo Municipal Government Building Observatory – Tokyo's city hall also has two observation towers that were free to visit. The panoramic views even on a hazy day we were there still impressive and will surely keep the kids' attention. See our visit to the observatory here.
Akihabara – This district is famous for all the electronic shops and gadgets. It was a techno geek's paradise. There were also plenty of manga and anime shops here. Since we weren't fans and our kids weren't into it yet, we didn't walk into any of the shops. We did get stuck at the Yodibashi store for more than an hour.
This was one of the reasons we visited this district.  It was 9+ stories of electronics, gadgets, etc. Think Best Buy and Fry's Electronics (big electronics store mainly in the US West Coast) supersized. For my hubby, this was electronic paradise. Luckily, they had a toy department to entertain the kids.  It was a bit overwhelming for me and the kids here despite some of the cool gadgets only found in Japan.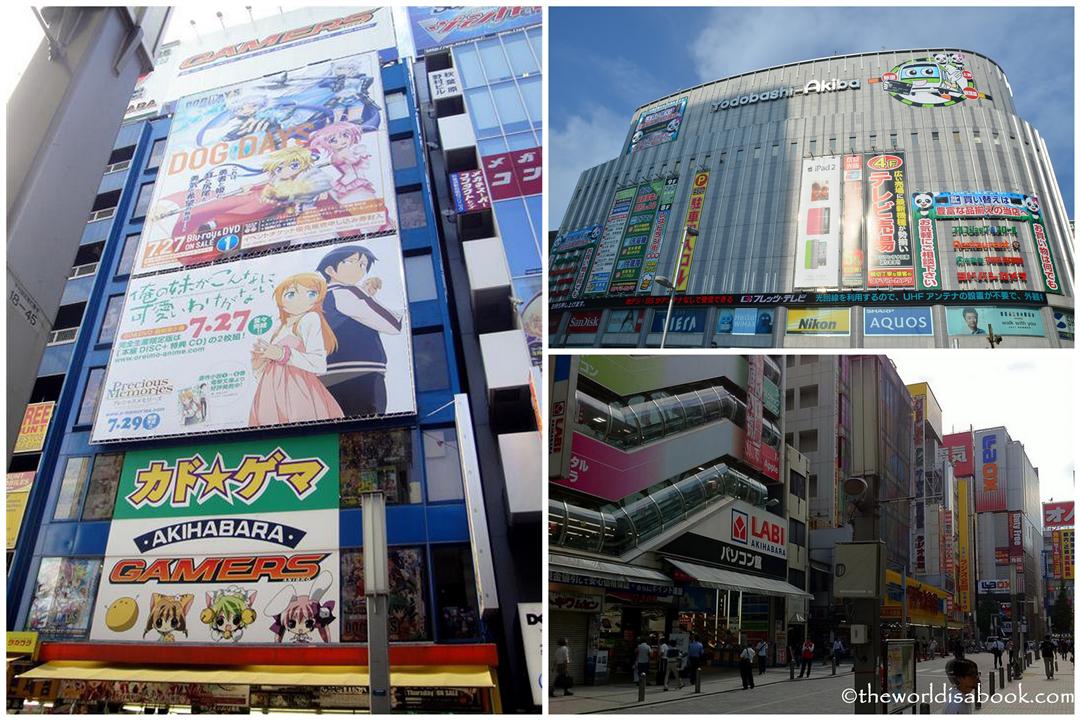 Something very noticeable around the area were plenty of young women dressed as French maids, skimpy school uniforms or like Sailor Moon from my childhood cartoon days standing by their respective cafes to entice people to come in. With kids in tow, we didn't get asked or offered flyers.  Our kids did ask us why they were dressed that particular way and we simply told they were doing 'pretend-play'.  Luckily, that was enough to satisfy their curiosity.
Harajuku – We came here on a Sunday morning before heading to the Meiji shrine nearby.   Surprisingly, we didn't see many teenagers dressed up in costumes which this area was pretty well known for. We entered the very busy Takeshita Dori (Takeshita Street). This got very crowded and at certain areas was very hard to walk through.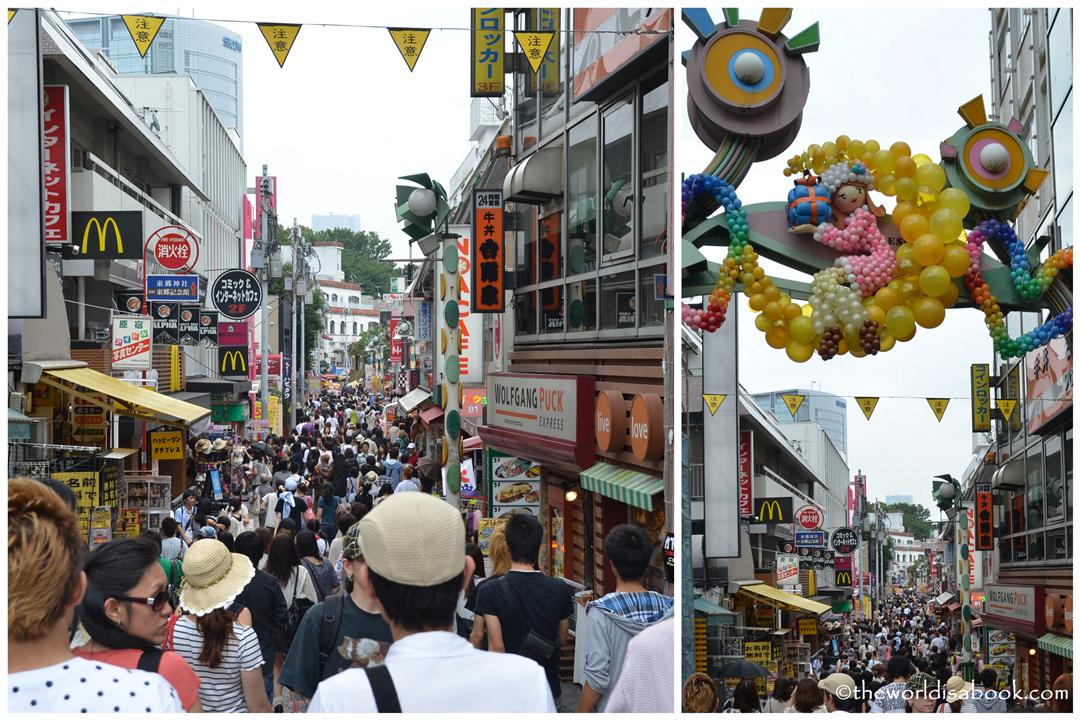 There were so many different types of stores here, mainly clothing stores catering to teens and surprisingly a whole lot of crepe shops. There was also a 2 story Daiso store which was the 100 yen store or their equivalent of a dollar store. This was the best 100 yen store we went to in Tokyo. They had such great items here and was a wonderful place to stock up on water, drinks and one of a kind Japanese snacks.  The actual item prices were 105 yen (about $1.31).
Ginza – This district was synonymous with Tokyo shopping – blocks and blocks of huge department stores. This was my shopping paradise.  There was also a multi-level Sony store. We stopped by to check out a lot of their products that were only available in Japan. They have a state of the art theater that entertained our kids and was a great place to relax.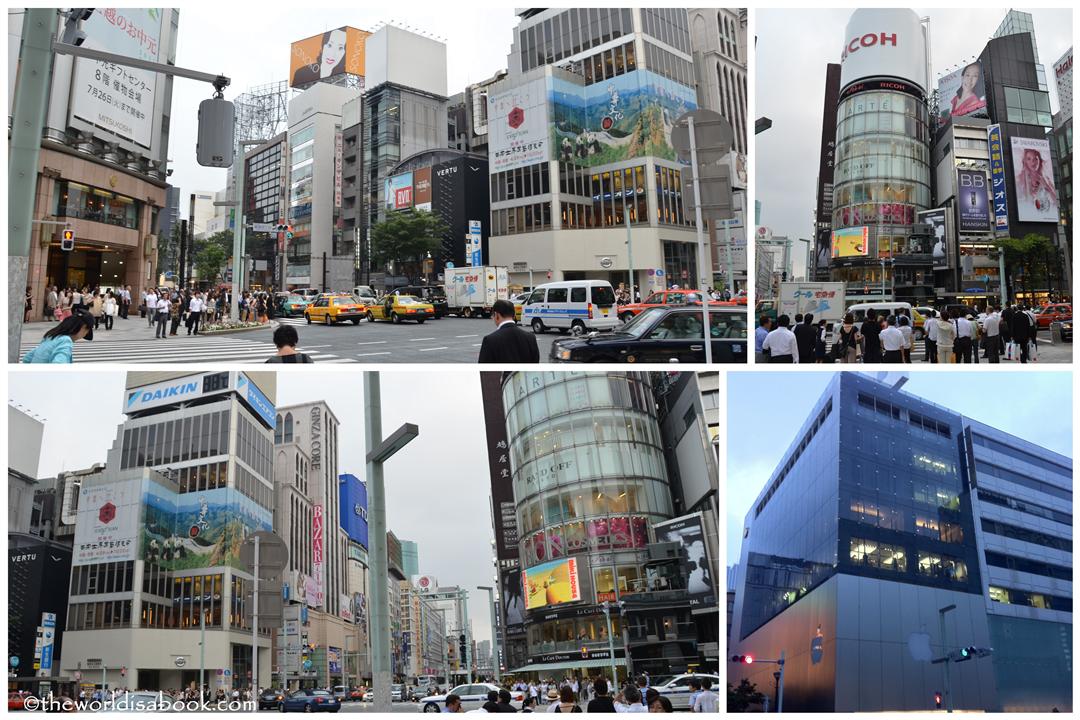 I found a great childrens clothes shop here called Motherways. Prices were pretty reasonable and comparable to GAP and Gymboree. The best items were the kimono pajamas they sold here.  They weren't the softest fabrics but they were adorable at 1,600 yen (about $20).  There were also matching wooden slippers (geta) available.
We stopped by the big 5 level Apple store while in Ginza. We stayed here longer than necessary to take advantage of their free wi-fi.  The first 2 two floors looked just like any other Apple store back home. We found out the top floors were used for training and the third level was some sort of theater. Since we're big Apple product users, our kids were more than happy to stay here and play with the products.
Related Posts:
Check out these related posts: