Exploring Pennypickle's Workshop at Temecula Children's Museum
In the middle of Old Town Temecula, a city known for its wineries in North San Diego County, lies a unique  children's museum certain to entertain the whole family.  This is Professor Phineas T. Pennypickle's (try saying that 5 times) house along with his mouse friend,  Beaker.  He is a PHd, scientist, time traveler and inventor.  The whole 7,500 square feet house or converted workshop is filled with interesting gadgets and his wacky inventions.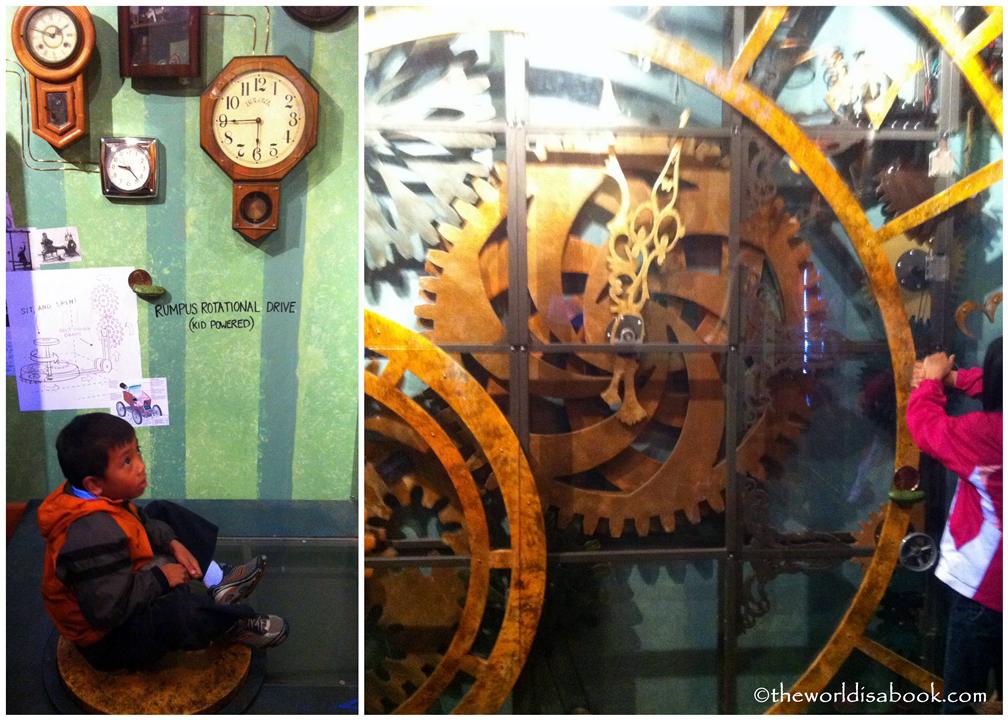 The museum is only open during two-hour session increments throughout the day to ensure short wait times and limit the crowds.  The entrance opens into a gift shop which had a good selection of educational toys.  I loved their little lab coats. A staff member gave us a welcome speech before the small gate was open where the kids, much to their delight, were informed they were in charge of showing their parents around.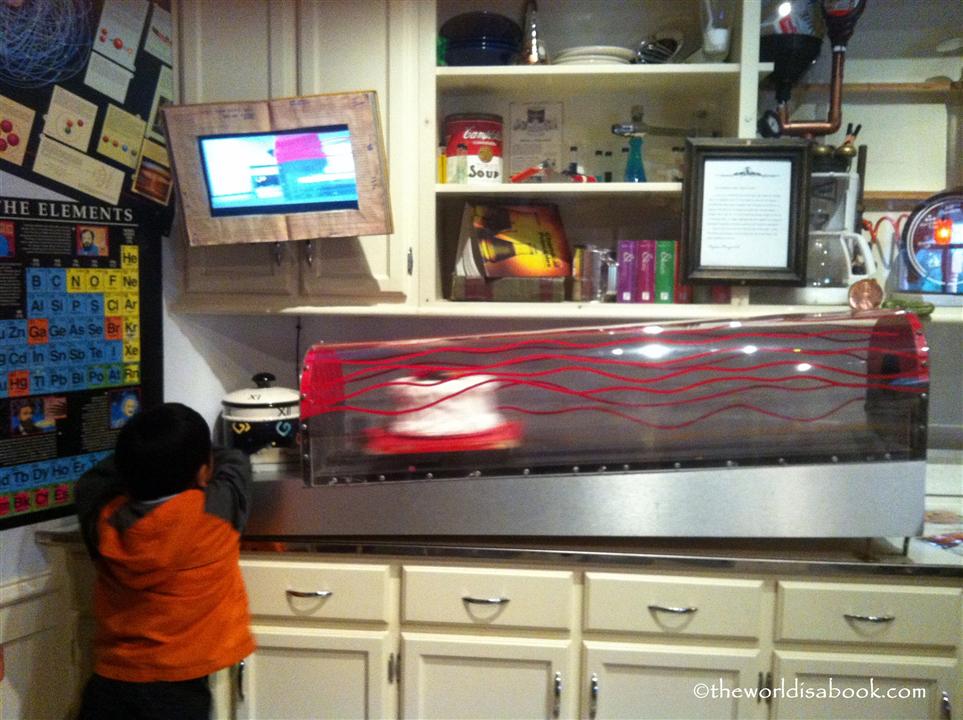 The ten rooms in the house each had a different theme to explore. Room themes were Chemistry & Physics, Time & Travel, Music, Play, Perception & Illusion, Water Resources, Power Electricity and Dynamic Earth. The first room we saw was the library/Time & Travel with many bug and butterfly displays on the wall and a time traveling machine in the middle of the room.  Visitors can actually sit on the chair and it does a whole light up sequence as you go through a time travel simulation on the TV screen.
There was a doorway through the fireplace that led to a dark maze like room with glow-in-the-dark paintings all over. We went here twice since my son enjoyed looking at everything so much.  Tip for next time – make the kids wear all sorts of Glow in the Dark clothes and accessories.   That's a tip from my son who really wished he had worn his and wondered why I didn't bring his shirt.
There was a surprise waiting for us in each room even the bathroom.  The museum had so many interactive exhibits that kids were running from one place to another not sure which one to try out first.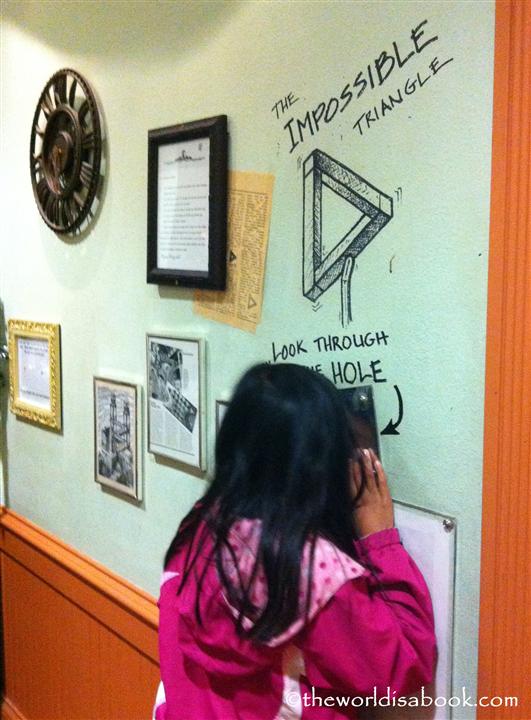 Every wall and nook or cranny was filled with something for kids to explore, touch, try out and learn something from whether it was art, music or science.  The staff even bring out ostrich eggs and tortoise shells for kids to touch and hold.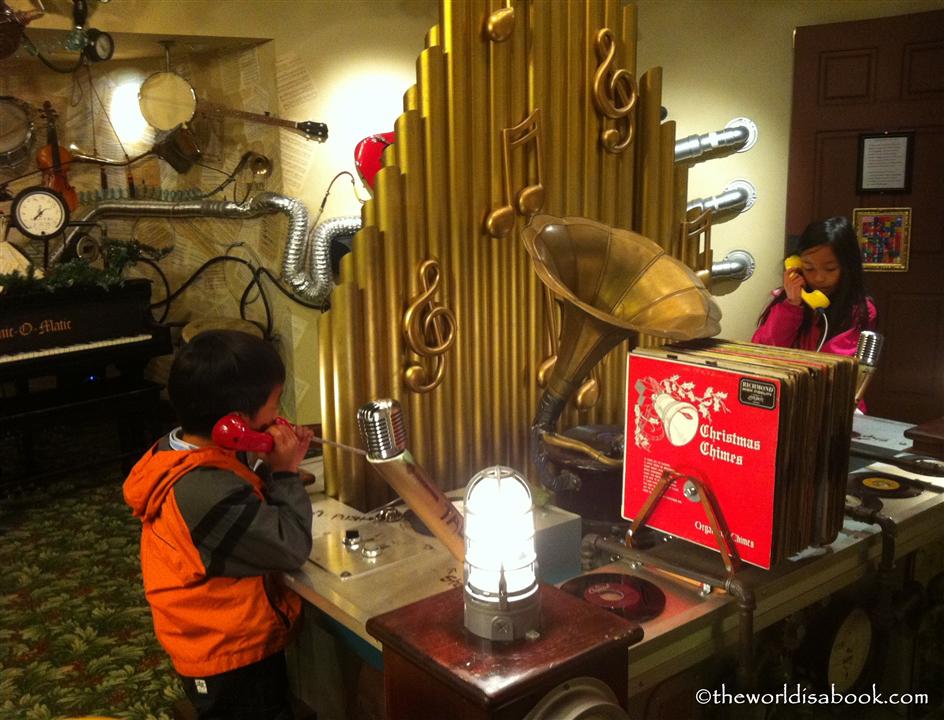 My kids favorite was an experiment to help understand how an airplane can stay up in the air without falling.  It involved using an air pump to see a ball rise in the air from a cone mechanism.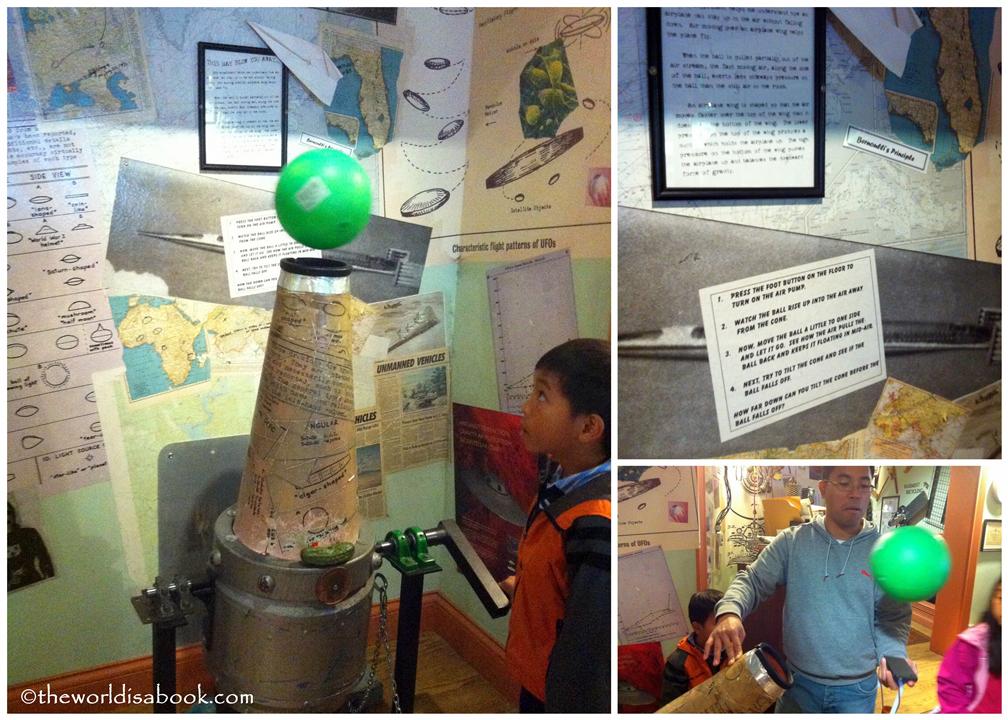 For more fun at the museum, scavenger hunts were also available for all visitors.  Yes, adults can participate too.  This was a wonderful activity that engaged everyone.  We saw teenagers and adults happily hunting for clues.  We did ours after we explored the whole museum so we were able to go back and see things we missed. Prizes were little trinkets ranging from small rings to silly bands.
One Friday a month is  designated as Kids Only where parents can drop kids off for about $10 per child for 2 hours.  This is such a great idea and a welcome treat and value for parents who need date nights (like yours truly).  Family activities are also available on other Friday nights.  Activities have ranged from Lego Building Contest, Harry Potter Science, Bubbleology, Slimy Science and Graham Cracker Construction among other things.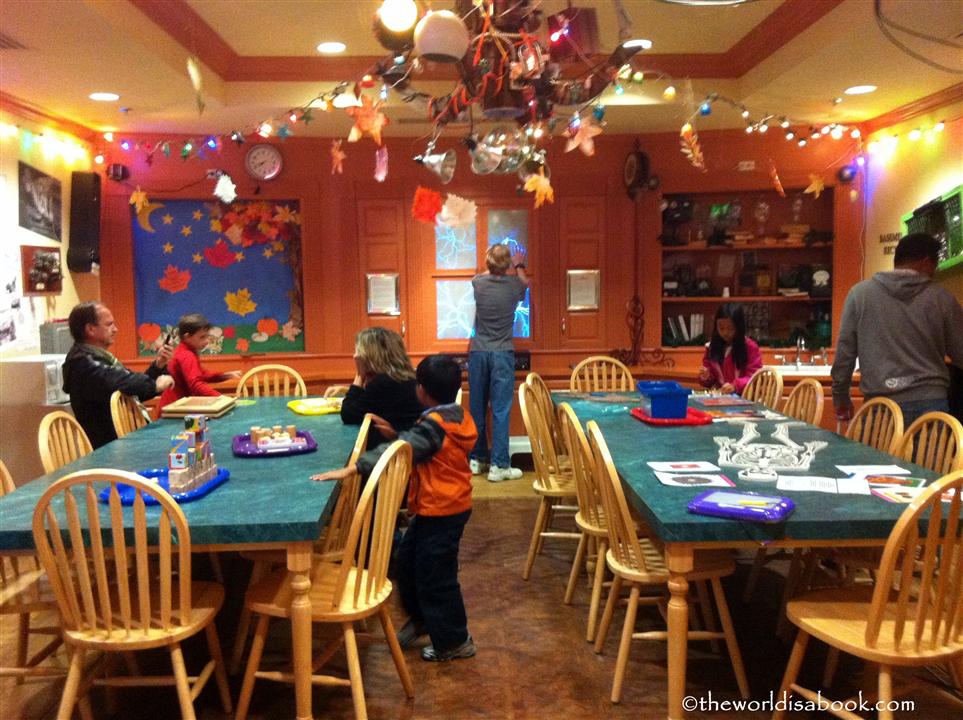 It was educational, fun, interactive and a great value for the whole family.  It really does live up to its slogan of "Discover Science Through Play" as you explore the eccentric and whimsical world of Professor Pennypickle.  It's not easy to find activities for the whole  family that cost less than $20.  Visit this hidden treasure and find out why it was voted 'Best Museum in San Diego' by Nickledeon magazine.
Address: 42081 Main Street, Old Town Temecula Phone: 951.308.6376
http://www.pennypickles.org
Note: Please excuse the pictures.  They were taken using an Iphone and a shaky hand.  We forgot the camera during our visit.