Comic Strip Wall Art in Brussels
It seems as if previews and posters of the Adventures of Tintin movie have been everywhere these past few weeks.  But, who is Tintin exactly? He is a globetrotting cartoon reporter solving mysteries with his dog, Snowy. Tintin is beloved in many countries and is featured in a 3D movie by Steven Spielberg that opened this week in the USA.  It looks pretty amazing and we can't wait to see it.  We were in Brussels a couple of years ago and learned all about Tintin's origins there and the city's love of cartoons.
Brussels has been dubbed as the comic strip capital of the world.  Those iconic Smurfs came from here too. The Belgian Comic Strip Center is one of its top attractions and a Comic Strip Festival is held every year.  As we walked around Brussels, we easily spotted some of the 30+ large wall murals of comic strip characters incorporated into the buildings.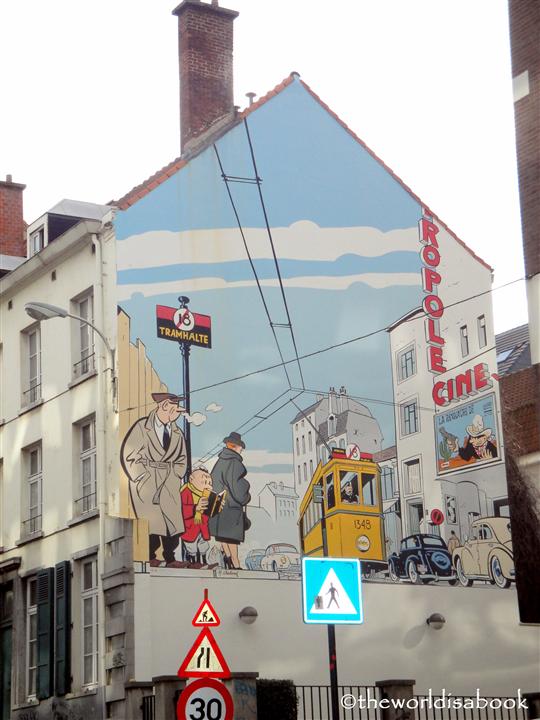 Although, we had no idea who the characters were, the murals were fascinating, colorful and so detail oriented.
It was such a fun way to explore the city since we never knew what greeted us at the next corner.  Comic strip trail maps were available at the Visitor's Center at the Grand Place (Brussels main square) for a walking tour.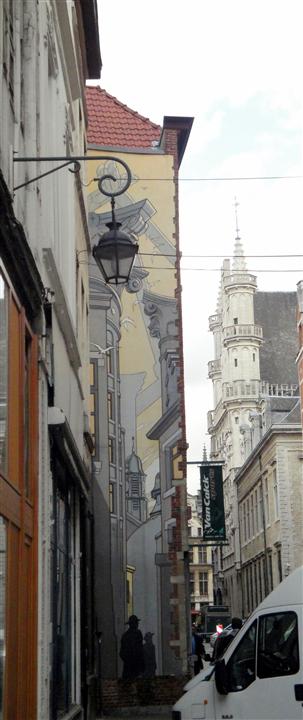 Needless to say, our kids absolutely enjoyed seeing these cartoons covering the sides of the buildings. We were able to locate a few of the murals before the sugar high we were on from sampling Belgian chocolates wore off.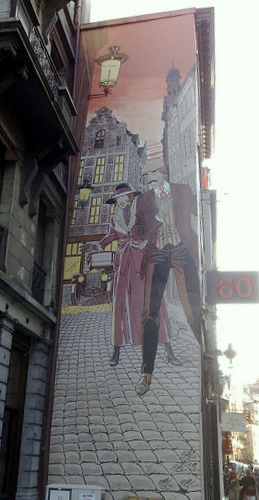 Of course, there was a Tintin mural a few stories high.
Then, there's my husband's personal favorite mural.
Here are a couple of interesting murals we wished we saw but will gladly mark on our map to hunt for on our return visit.
___________________________________
Have you done the Comic Strip Trail in Brussels?  Are you a Tintin fan? 
**For updates, please follow us on Twitter or 'LIKE' our Facebook page .  Thanks!**
Related Posts: