Our First Week of Adventures in 2012
We decided, as a family, to try new adventures in 2012 and venture outside our comfort zones.  So, we started the first week of the year on a cruise ship that sailed to the Western Caribbean and did activities we've never done on the ports of call we were visiting.   Since I'm still in a bit of a vacation mode and staring at piles of laundry, here are some highlights (for now) of how we spent our first week of the year.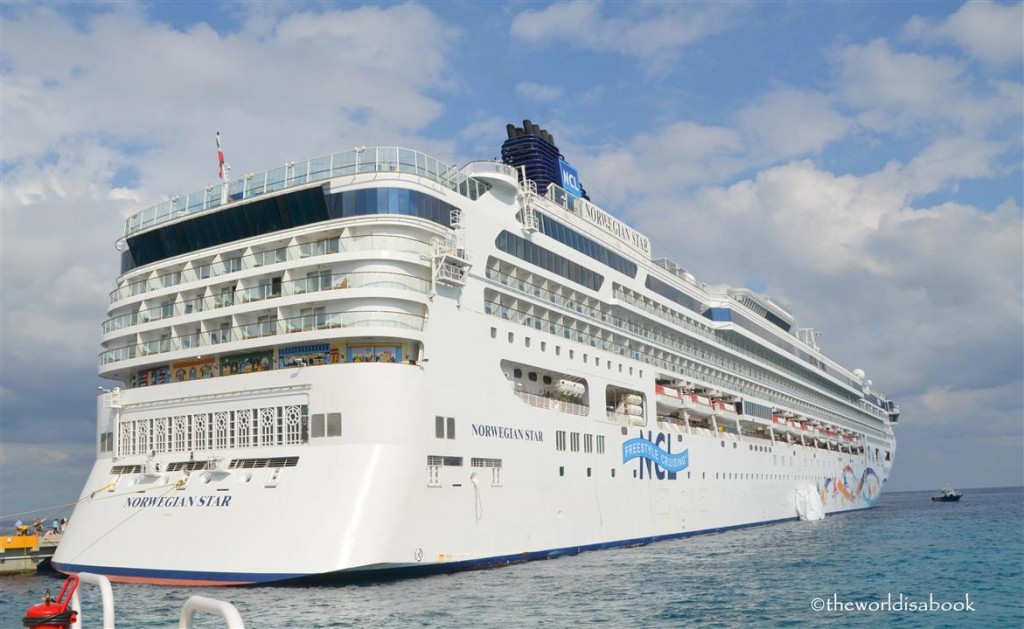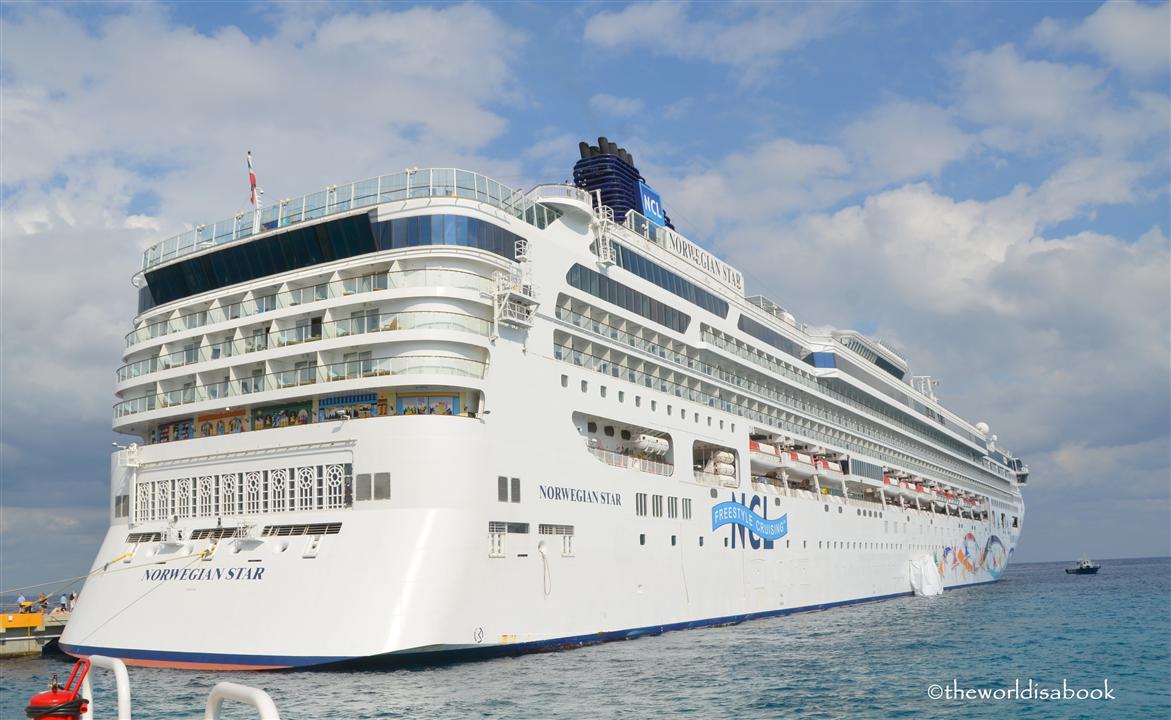 Our first cruise port was Roatan in Honduras.  We did some zip lining on 12 lines (the longest at over 500 feet) between tree platforms over jungles and scenic valleys.
We were all zip line first-timers so it was pretty exciting.  We all came out unscathed and eager to do this again.  The guides taught my daughter to zip line upside down and she did this on half of the course.
There was a monkey interactive exhibit next to the zip line in Roatan where the kids were able to feed and pet the capuchin monkeys native to this region. Fortunately, no child or animal was harmed during this visit.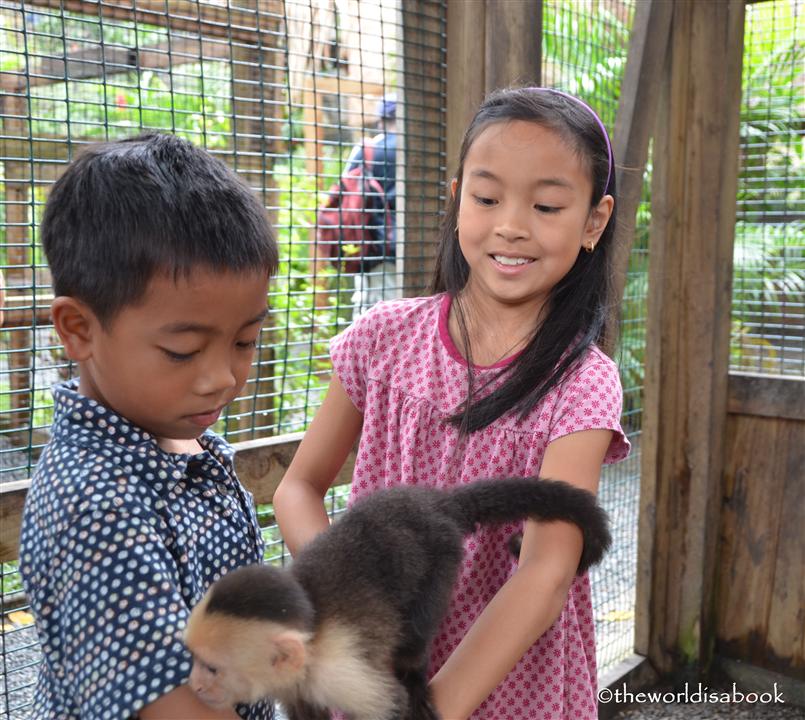 Our next stop was Belize where the biggest attraction and activity was cave and river tubing.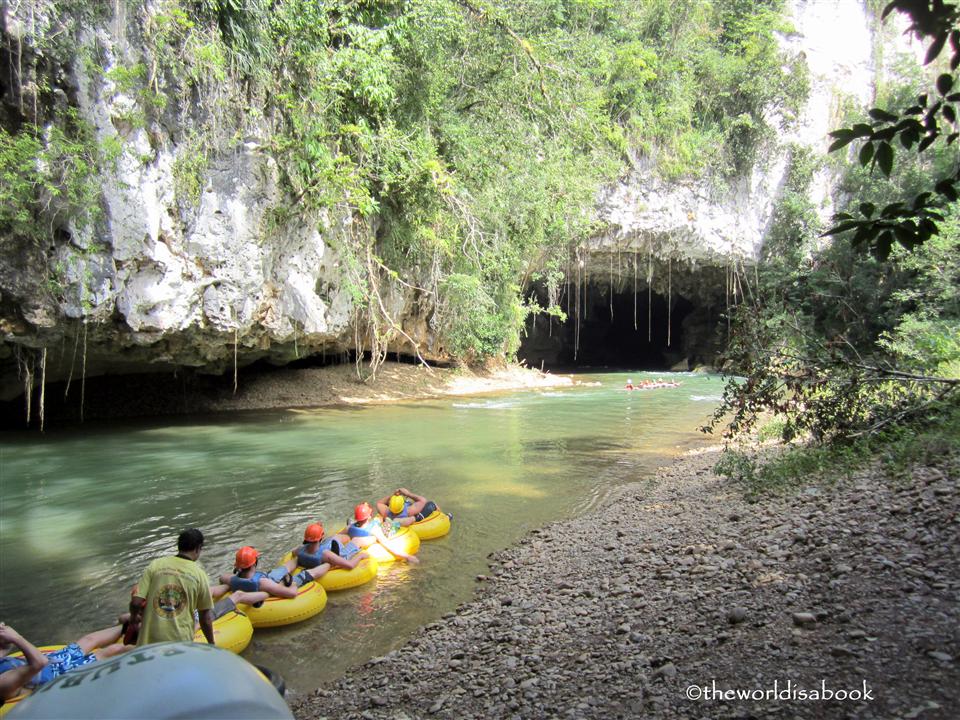 This was our favorite excursion as we leisurely explored the underwater cave system once used by the Mayans floating on our inflatable tubes.
In Costa Maya, we decided to be among the record number of tourists expected in Mexico this year planning to visit the Mayan ruins with all the 2012 doomsday talk.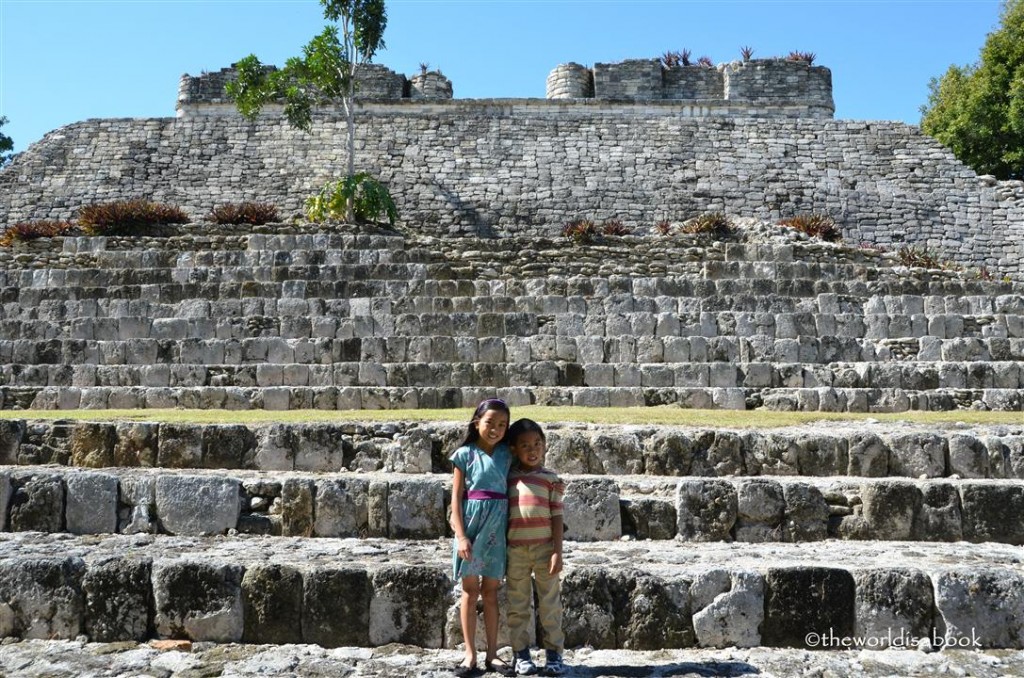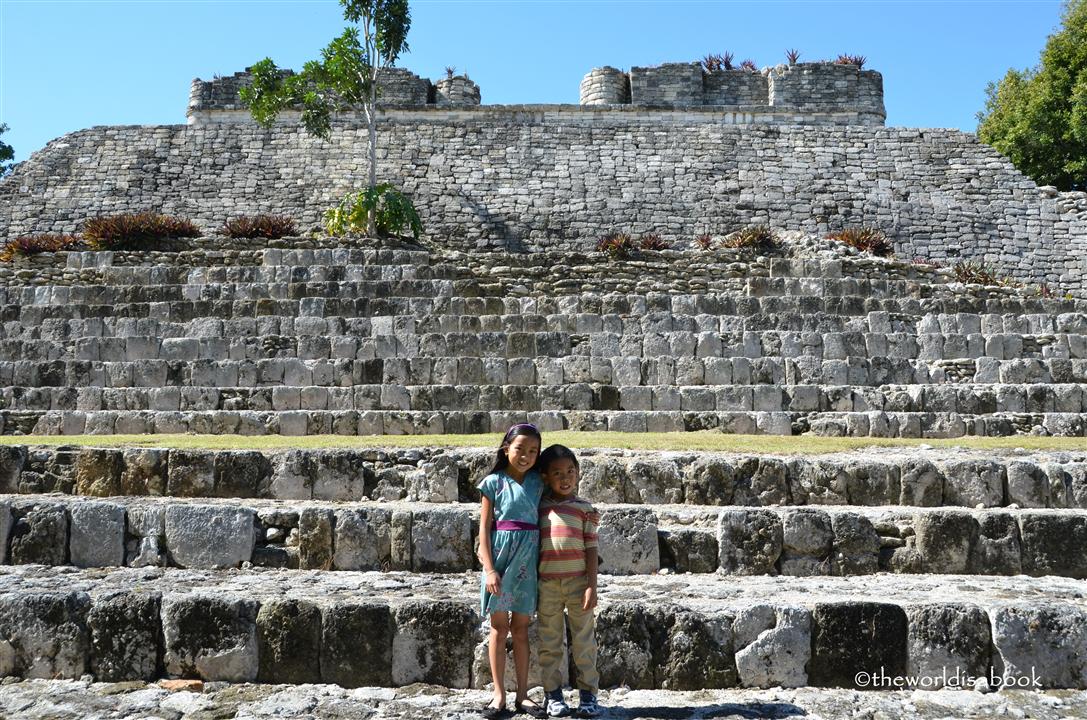 We chose the Kohunlich Mayan ruins which featured the Temple of the Masks built around 500 AD and was such a fascinating place.  It was definitely worth the long 4-hour roundtrip tour bus ride to get there.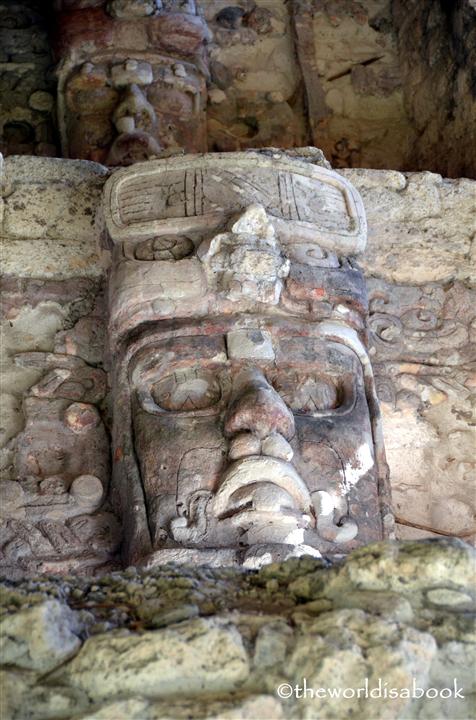 We explored the crystal clear, underwater world of Cozumel, which was our last port, by snorkeling – a first for the kids.  They loved it so much and obviously, didn't want to leave.
Although, this tranquil and tropical setting did make it a bit difficult to go back to the ship and to reality.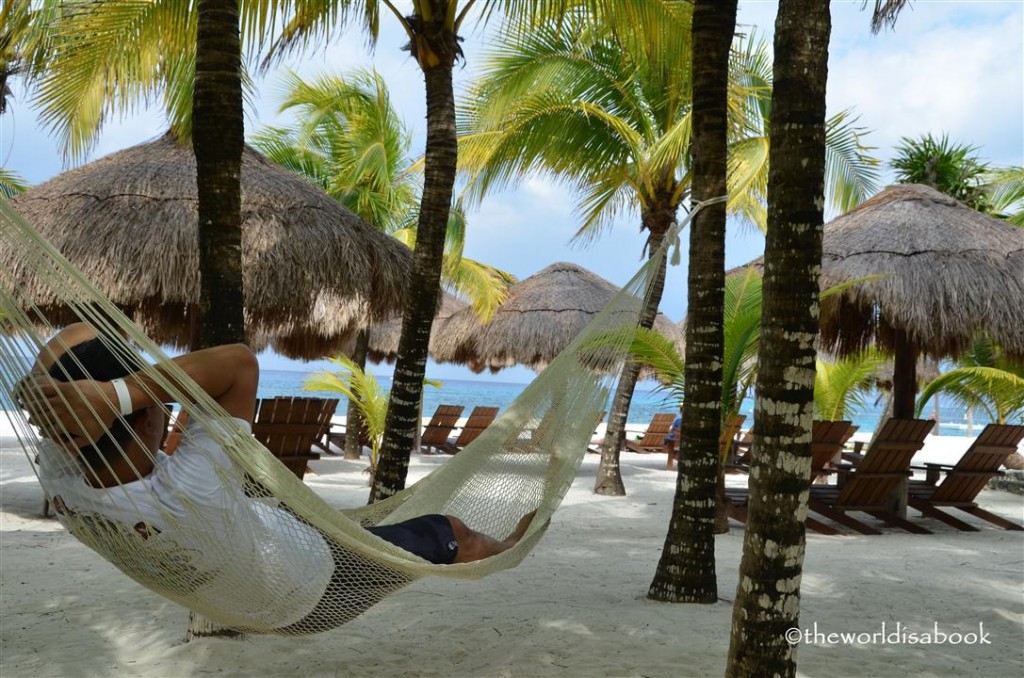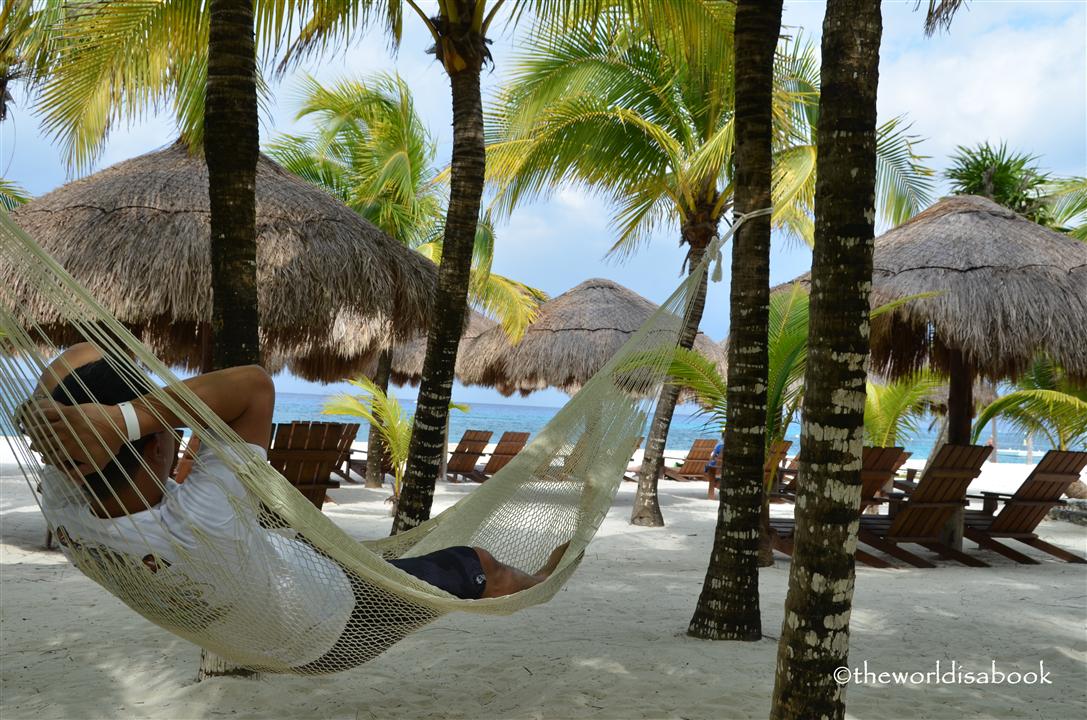 We ended our trip by visiting The Wizarding World of Harry Potter in Orlando after the cruise which was a wonderful way to end a magical week.
The drawback is that now we've set the bar pretty high for the rest of the year.  Any suggestions?  We hope the New Year has treated all of you well so far.  What adventures are you planning in 2012?
**For updates, please follow us on Twitter or 'LIKE' our Facebook page .  Thanks!**
Check out these related posts: