Visiting Joshua Tree National Park with kids
"I speak for the trees" from Dr. Seuss'  The Lorax is a favorite quote used in Joshua Tree National Park's publications.  Having visited it recently with our kids, we can certainly understand why. The trees looked very Seuss-like — odd and quirky. This unique national park is located 140 miles east of Los Angeles and about 35 miles from Palm Springs. It also happens to be the closest national park to our home but we never got around to visiting until recently which was really a shame.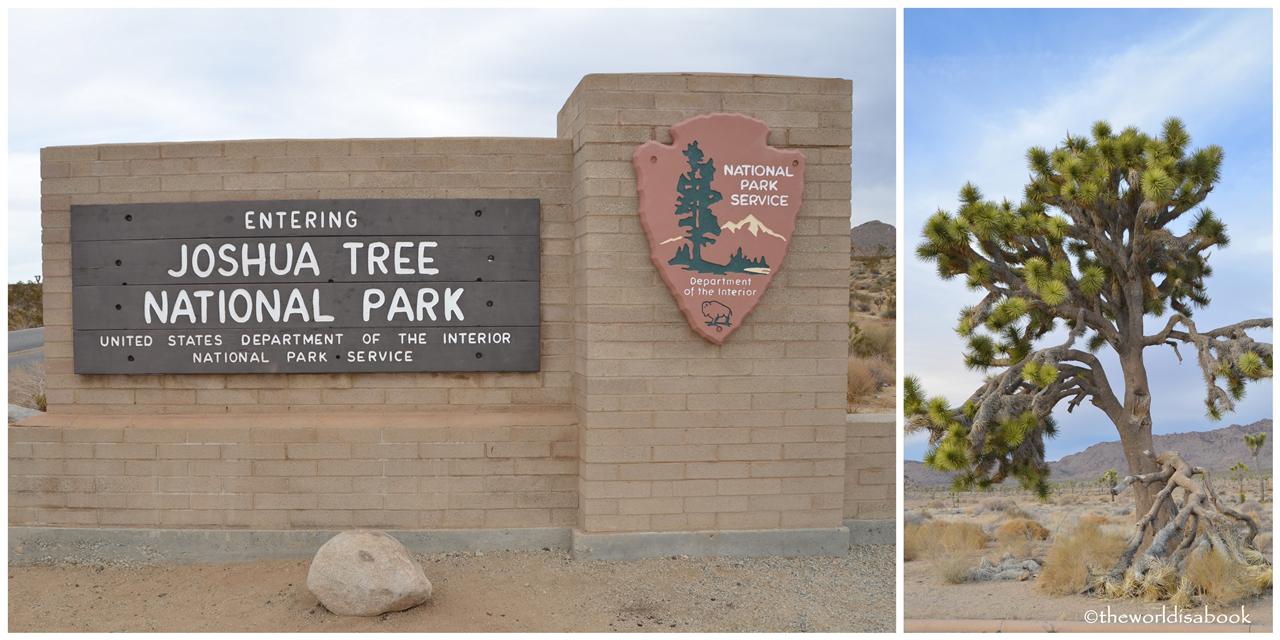 So, what is a Joshua Tree?  It's not exactly a tree but a distinctive giant yucca plant — native only to the Mojave desert of California, Nevada, Utah and Arizona. This plant grows in an elevation of 2,000 to 6,000 feet and is part of the agave family.  The Native Americans who lived here used every part of the tree in their daily lives from shelter to food to clothing.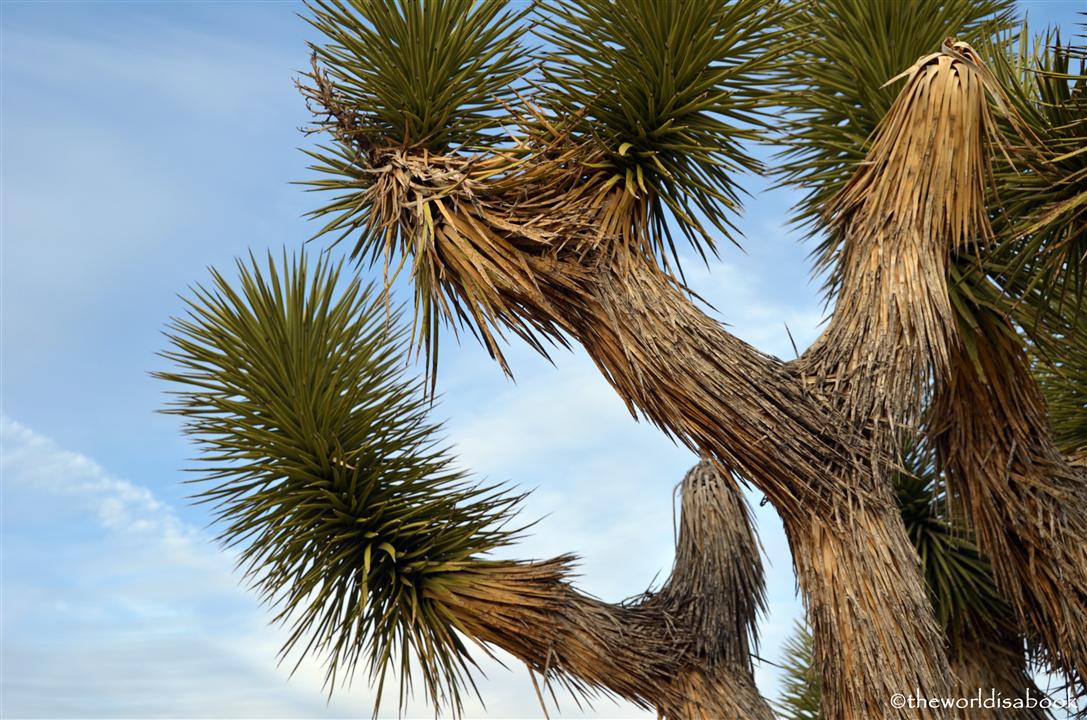 Like snowflakes, each tree and its number of branches and spiked leaves are unique to each other.  It was said that Mormon pioneers named it "Joshua" tree after it reminded them of the prophet Joshua waving at them, arms raised toward the promised land.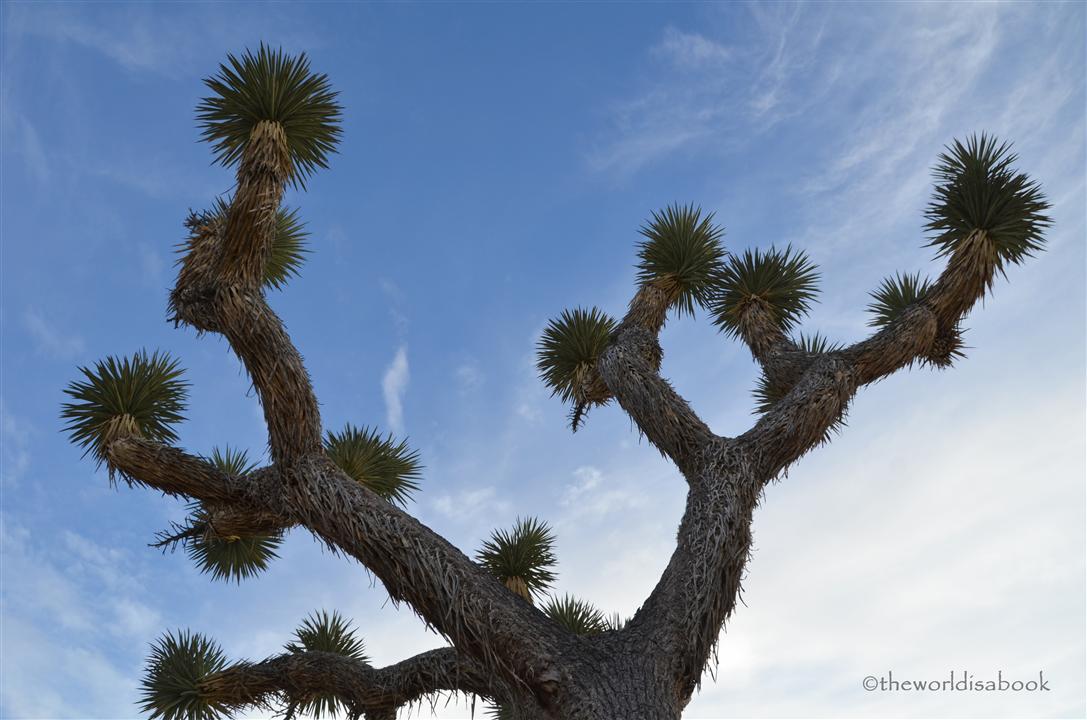 We entered through the West entrance on Twenty-Nine Palms Highway.  The visitor's center was a great stop for maps and the Junior Ranger guide. What makes this park unique were the staggering number of boulders and groves of Joshua Trees.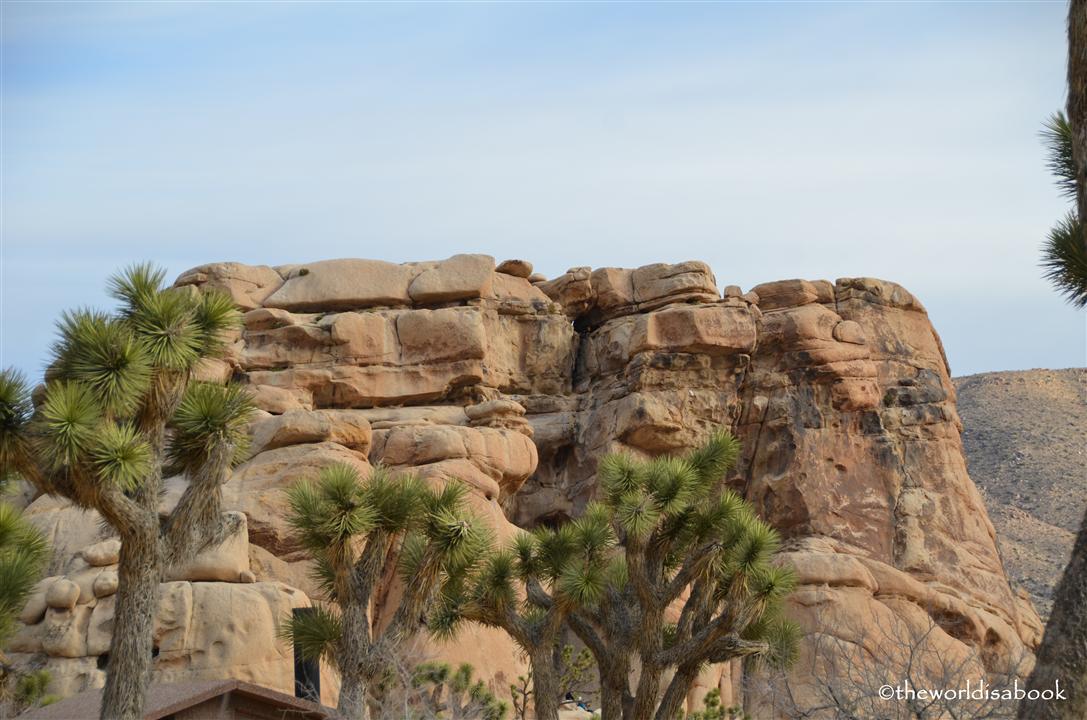 We've seen these trees along Interstate 15 on frequent drives to Las Vegas but have never seen them up close.  While not the most attractive plants, I actually found them quite interesting.  They're certainly unlike any "tree" out there.  I found the trees with a large number of branches and spiked leaves to be the most appealing.  Seeing rows and rows of them amidst the desert landscape produced an amazing scenery found nowhere else in the world.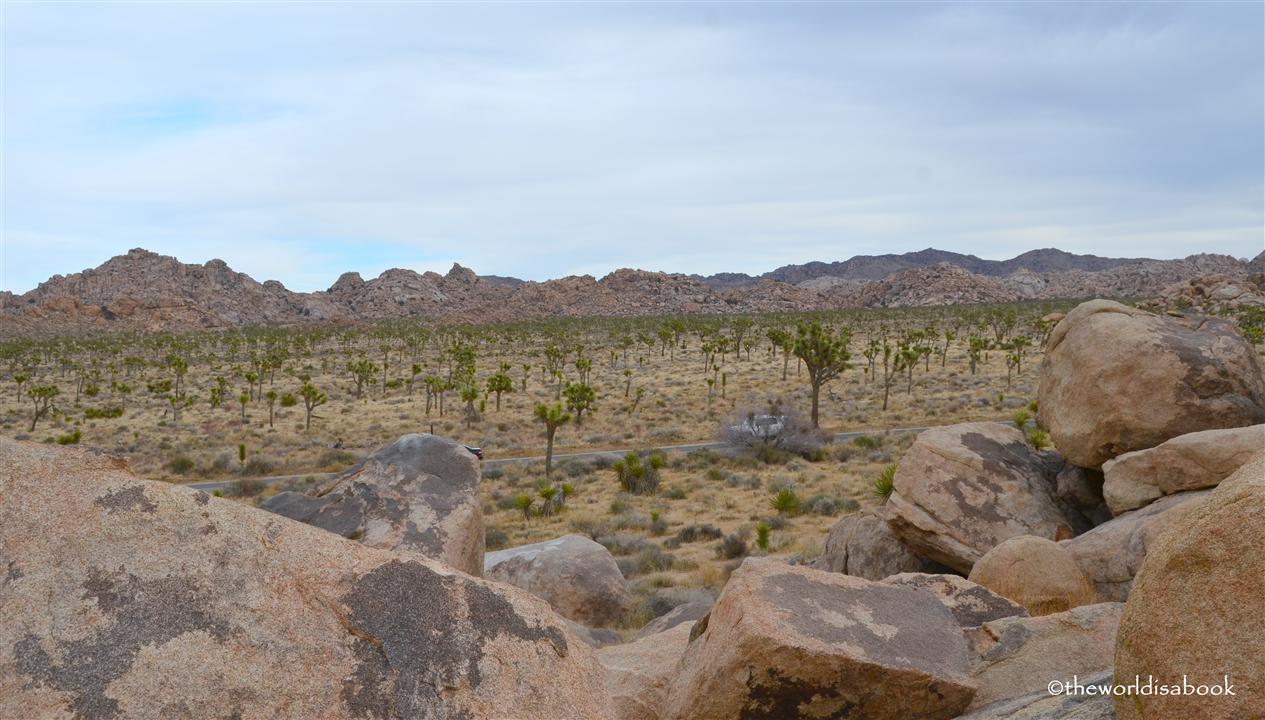 The Boulders
We couldn't miss the huge stacks of rocks and boulders upon entering the park.  Some of the boulders looked very neatly arranged.  There's a science to these rock piles and I can't even begin to explain it.  So, for those interested in how these rocks were stacked by the forces of nature, please visit this site.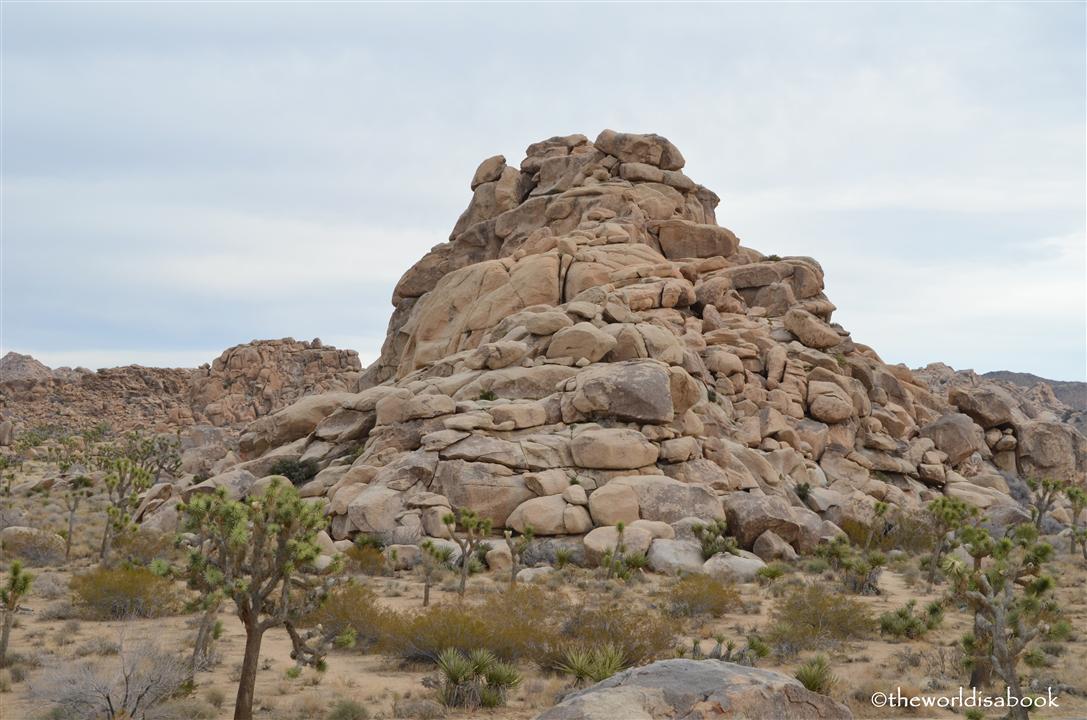 These boulders were very popular with rock climbers.  We saw plenty of them scaling the rock faces.  Most of them were in groups and it looked like a lot of fun.  Hubby and kids definitely wanted to join them and looked on enviously.
The best thing about these rock piles when traveling with kids here?  They were great places for climbing.   My kids were so excited to climb these huge rocks.  There were actually small trails between the rocks to follow to get to some of the landings and platforms at a higher level.  Definitely one of the best natural playgrounds around.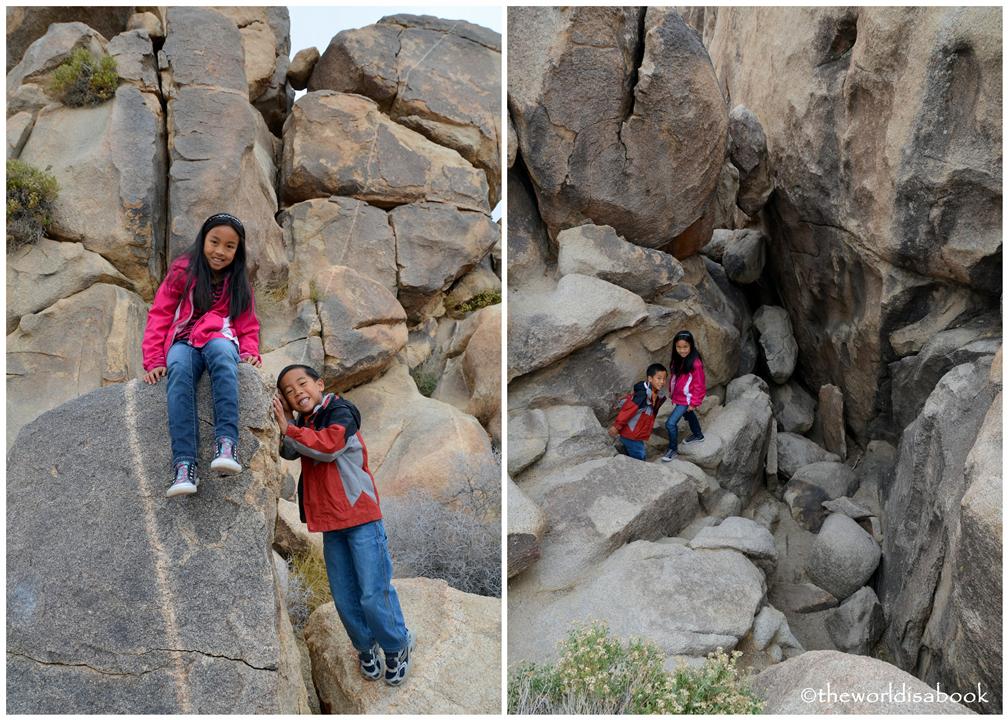 Despite its look of a smooth surface from afar, these rocks were actually pretty rough to touch and hold on to.  But, that didn't stop my little rock climbers from finding the nearest crevices to crawl and climb to get to a particular rock.  While my protective mama mode went on overdrive with visions of falling, I finally learned to trust in their skills.  Next time, we're bringing helmets just in case.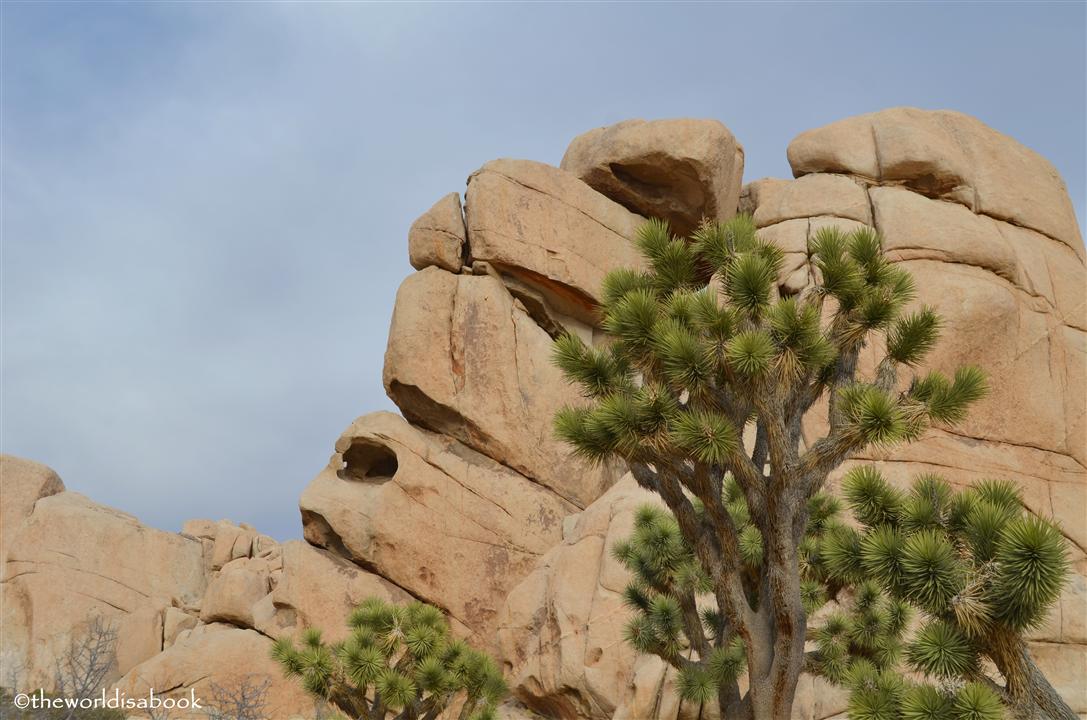 The other great thing about these boulders with kids?  Once they reached a flat area and found a nice place to sit, their imaginations took over.  A simple question of — what do you see on that rock formation — stimulated their little brains into overdrive.  My kids had a great time imagining animals and objects with the rock formations.  It makes the hikes go a bit faster too.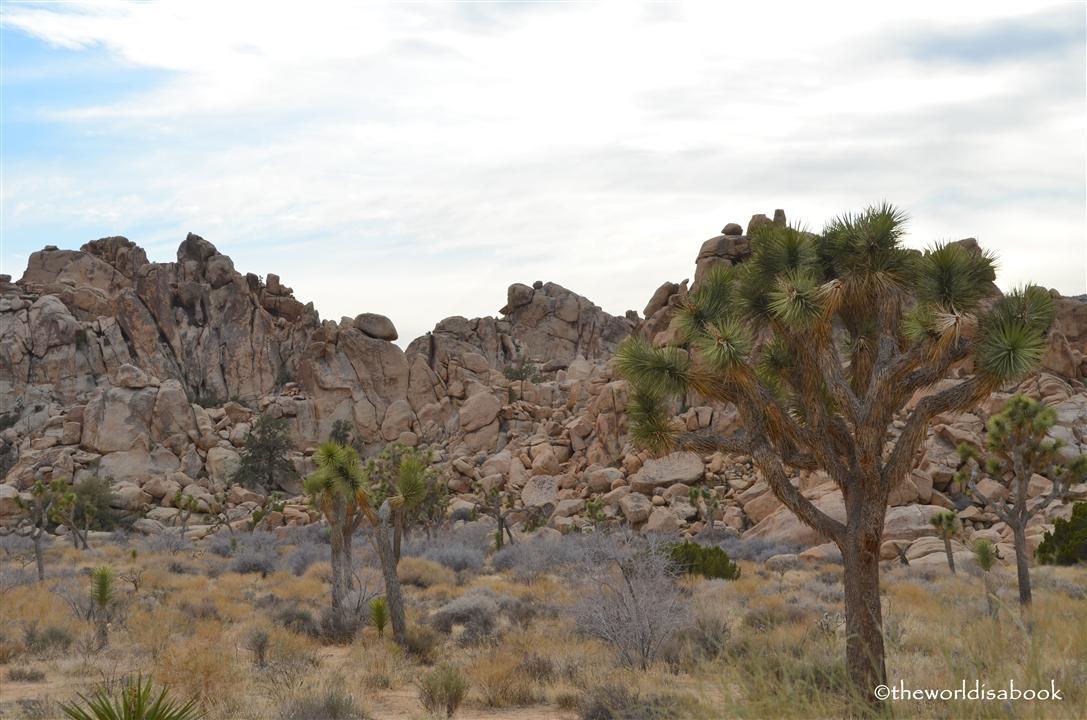 Nature and hiking trails were plentiful here with 70 miles of it at different levels.  There is only one main road for driving so as long as one stays on this road it's hard to get lost.  Unfortunately, we only did one short trail which took .5 mile round trip due to our limited time. I swear we'd be much more prepared next time.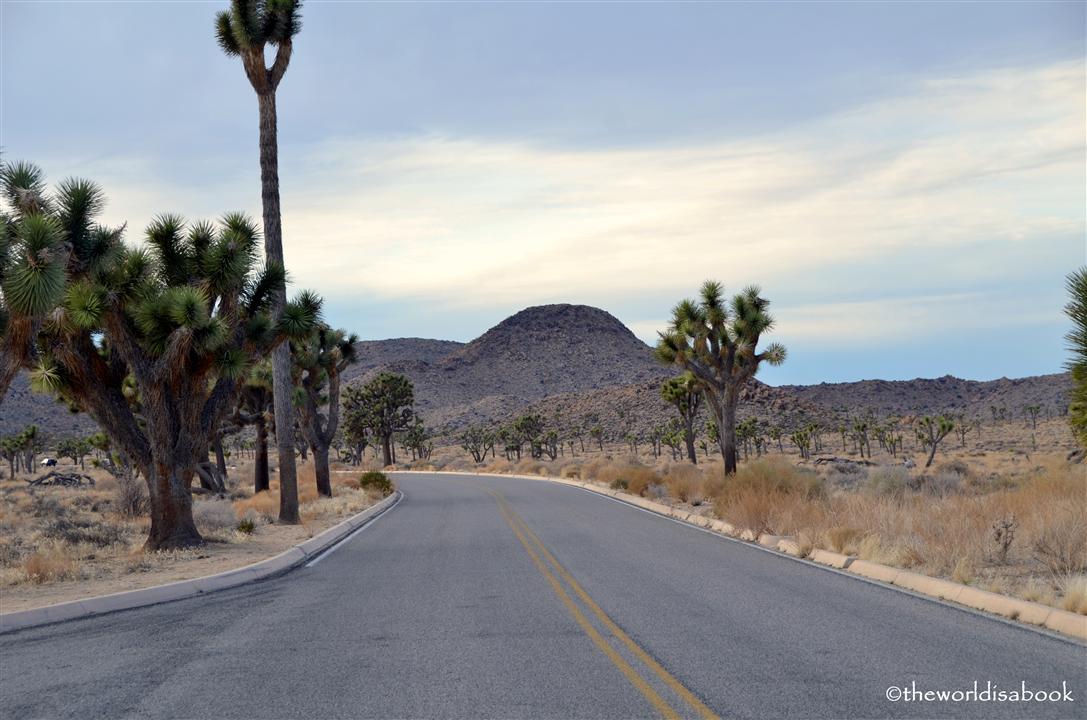 Desert animals are supposed to be fairly common around here such as lizards, scorpions, jackrabbits and roadrunners.  We managed to see a coyote near a campsite.  Luckily, we were in the car and it ran off as soon as the car inched forward.   A brief glimpse but one of the highlights for the kids.
Junior Rangers
We picked up the Junior Ranger booklet from the visitor's center.  Compared to other parks, this was a more compact booklet but very colorful and with a lot of activities and pictures.  Here is the breakdown on the age-specific activities:    Ages 4-7 (Lizards); Ages 8-10 (Roadrunners); Ages 11-14 (Coyotes)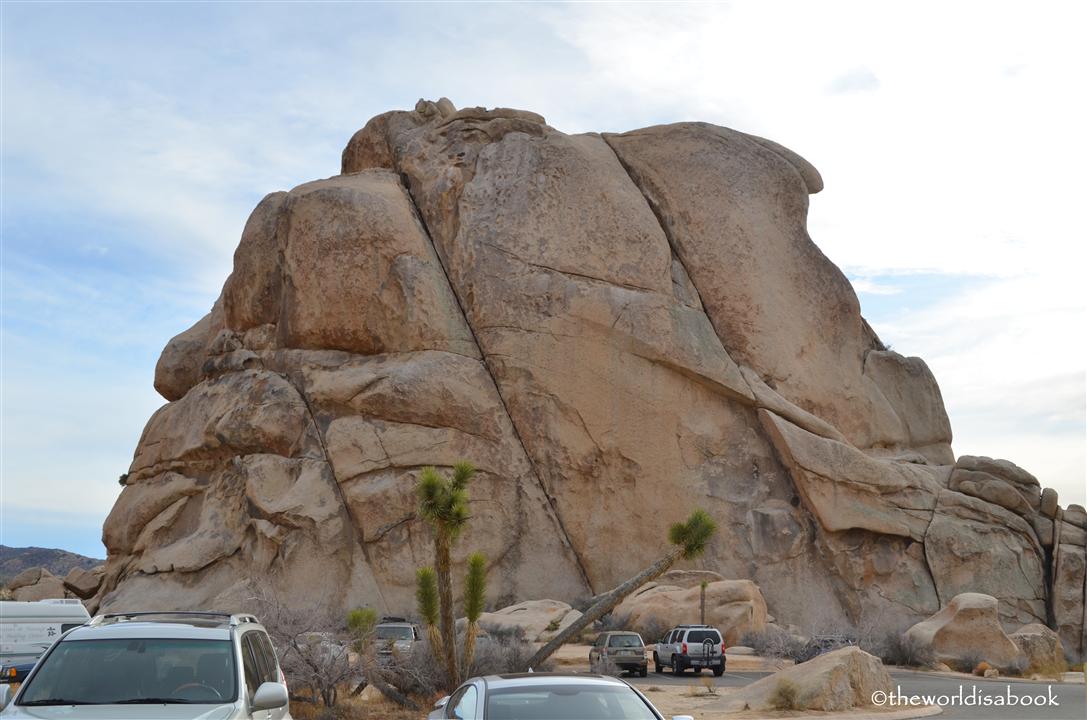 The kids do the labeled age-specific activities on the booklets.  For the younger set, these included a scavenger hunt bingo of items found, pretending to be a lizard and record observations using the senses and drawing their favorite boulder.
The roadrunner activities were a bit more challenging with the kids checking off different types of rocks seen and writing poems using the each letter of DESERT.  The older groups had activities which included answering sentence clues and an earth friendly checklist of things they can do to save the environment.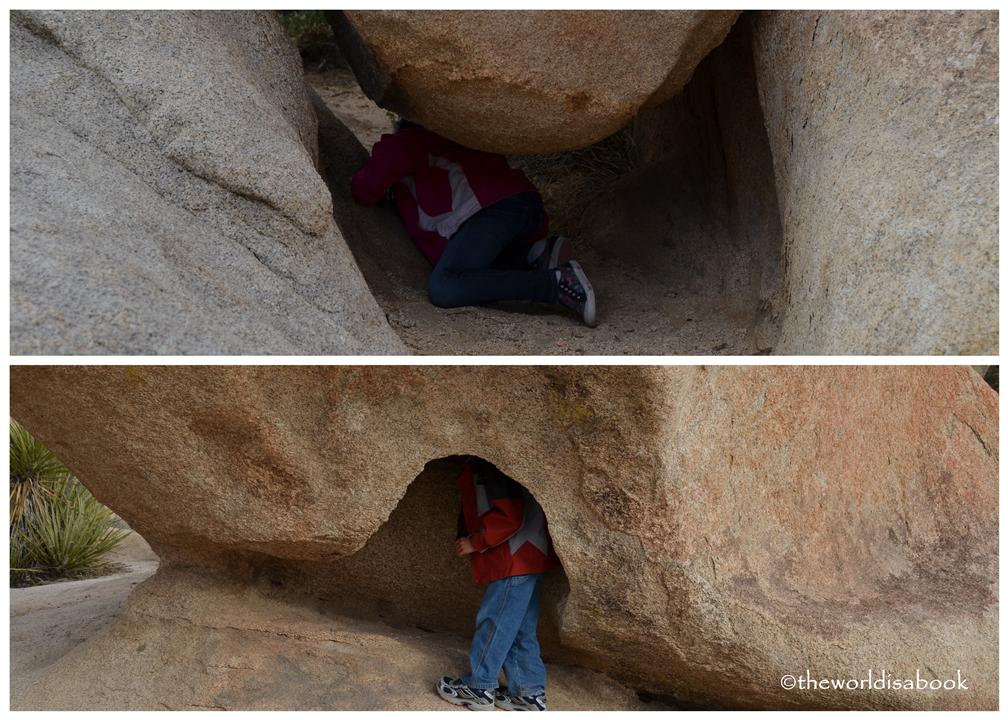 All children must complete five activity pages which included things like checking off plants and animals they have seen and finding a quiet spot to draw or write about what they see around the park.  They must also attend a ranger program or visit an exhibit to earn their Junior Ranger badges.
We already plan on returning here during the Spring to see the desert wildflowers in bloom.  The Joshua trees also produce blossoming flowers.  We were only here for a few hours and we didn't even cover a quarter of the park.  So, a return visit is definitely a must and knowing it's not that far of a drive, we may have just found our new favorite place for hiking.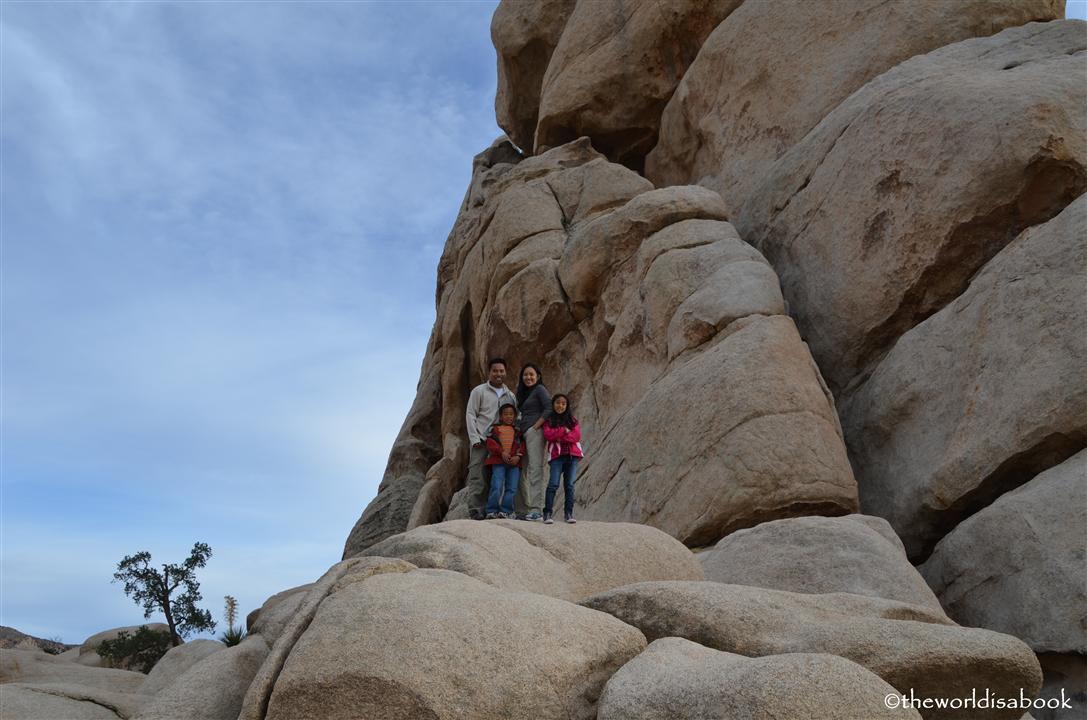 Tips for visiting Joshua Tree National Park with kids 
Bring lots of water.  This is a desert park despite what it looks like in these pictures.  Dehydration comes easily in this environment.  Summer can be very intensely hot.  The park recommends two gallons per person when hiking or biking.
Pack Food (lots of it). Bring plenty of snacks, sandwiches, etc.  There are no stores or vending machines within the park but there were plenty of spots along some of the boulder piles for a family picnic.
Oh Ranger! Park Finder Mobile app – Use this free app available for the iPhone or iPod Touch which is an invaluable source of  information for activities at many national and state parks.
Visit the Visitor Center at any of the entrances for maps and trail information and conditions.  The West entrance also had a little cafe which is the last place to get any sort of food before heading into the park.  Ranger-led programs are also available during most weekends.
Get the Junior Ranger packet for fun and educational activities for the kids and to keep them entertained during the drive.  The kids get rewarded too after completing the activities.
Gas Up!  There are no gas stations within the park so be sure your tank is full when driving through.
Wear Layers.  It was a pleasant sunny afternoon during our visit but progressively got colder.   Summer would be a different matter as it is a bit cooler in the morning and gets extremely hot throughout the day.
*Have you visited Joshua Tree National Park?
Pint it for later!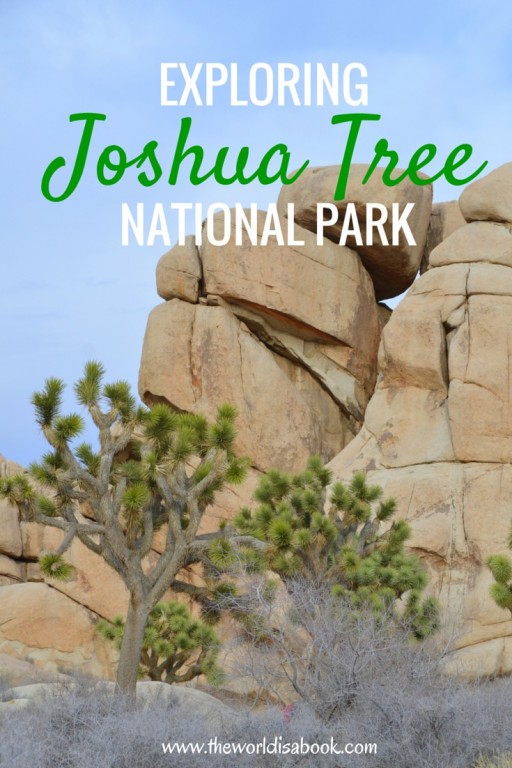 Check out these related posts: