Strolling Balboa Park in San Diego
San Diego is famous for its beaches, zoos and theme parks but a visit to beautiful Balboa Park should also be among its top attractions. This expansive 1,200 acre park is the country's largest "urban cultural park".  Filled with family and cultural activities, the park has 15 museums, a few theaters, pavilions, varied gardens and the world famous San Diego Zoo.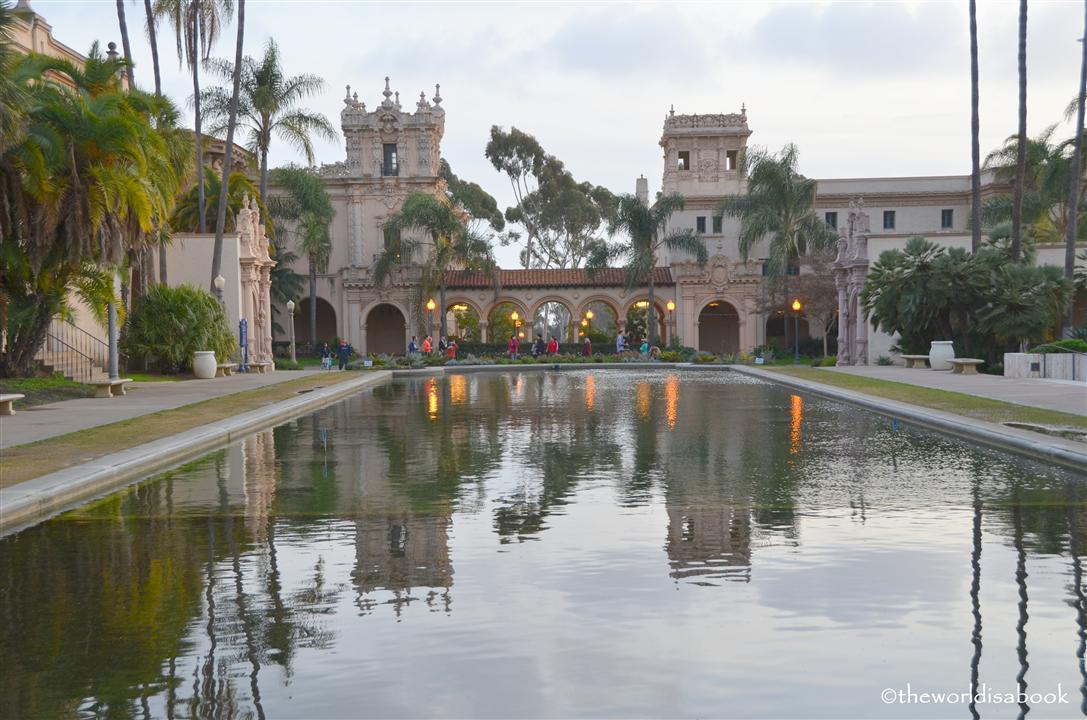 This particular afternoon wasn't spent on museums though but a leisurely walk to enjoy some of the architecture, plazas and well-maintained gardens.  Our kids were also ready to explore the outdoors after being stuck indoors from a morning downpour.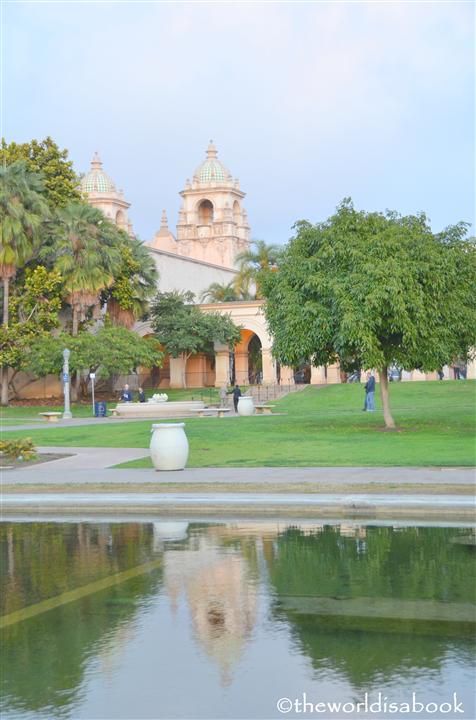 A stroll through the promenade and a path never taken before led us to some interesting discoveries and sceneries.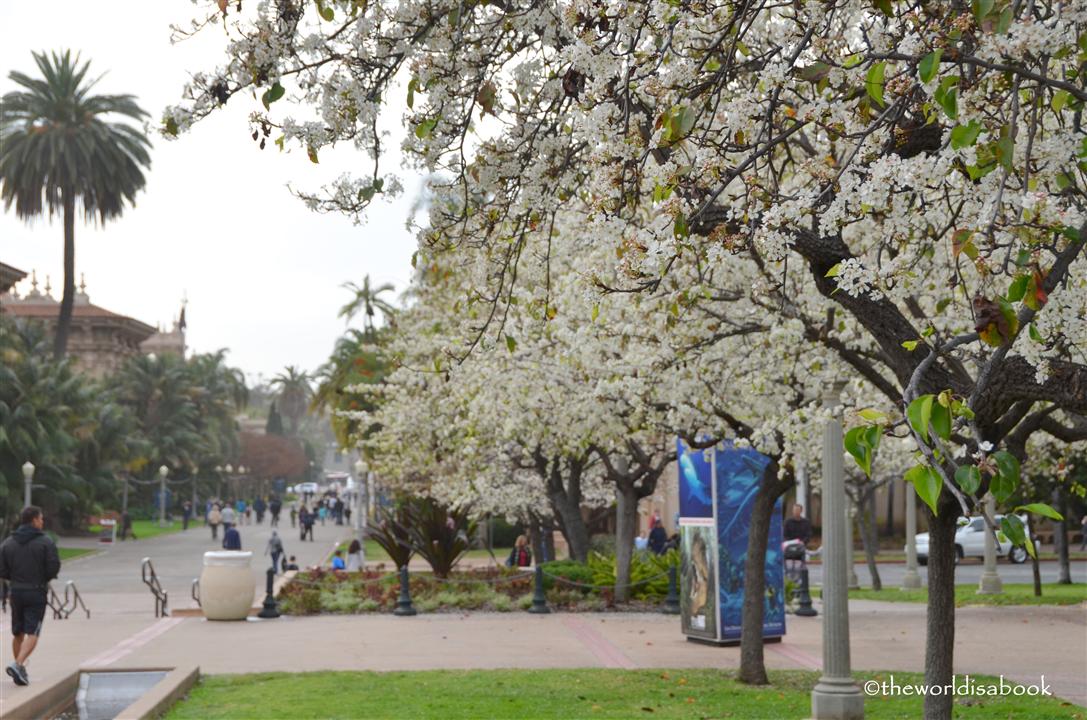 One of the reasons I love coming here is to walk around and admire the many ornate buildings that almost make me feel like I'm in Spain.  One of my favorites is the Casa del Prado Theater and its adjacent buildings simply known as the Casa.
These are historic reconstructions of buildings from the 1915 Pan American Exposition that was held here.  Some almost looked like old churches in Europe.
The Spanish Colonial architecture is evident in many of the museum buildings.  I'm sure there's some fascinating information on those statues that adorn the buildings but I haven't found that information yet.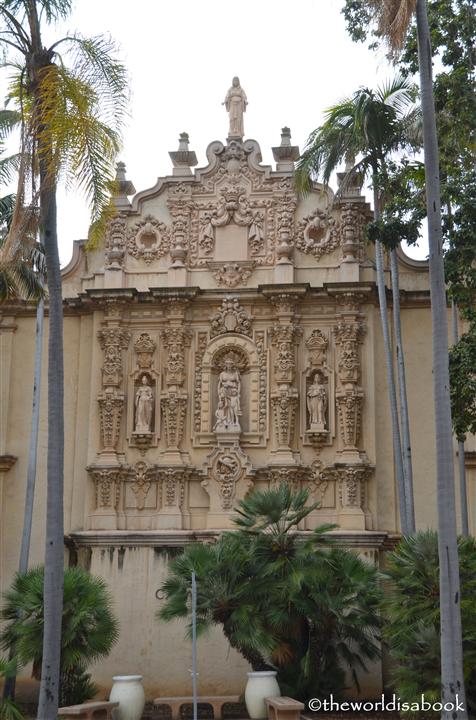 There aren't many parks that can claim it has a shopper's paradise for unique home accessories within it.  The Spanish Village Art Center is a haven for all types of artists, painters and sculptors.  The red-tiled roof structures house 37 working studios and over 200 artists.  There are always artists working in their studios so it's a great place to watch them.
The quaint shops were such a delight to wander through. It was almost closing time which is why this place looks deserted.   I love the colorful pathways and wide open spaces that are so inviting.  My kids enjoyed playing their version of colored hopscotch here.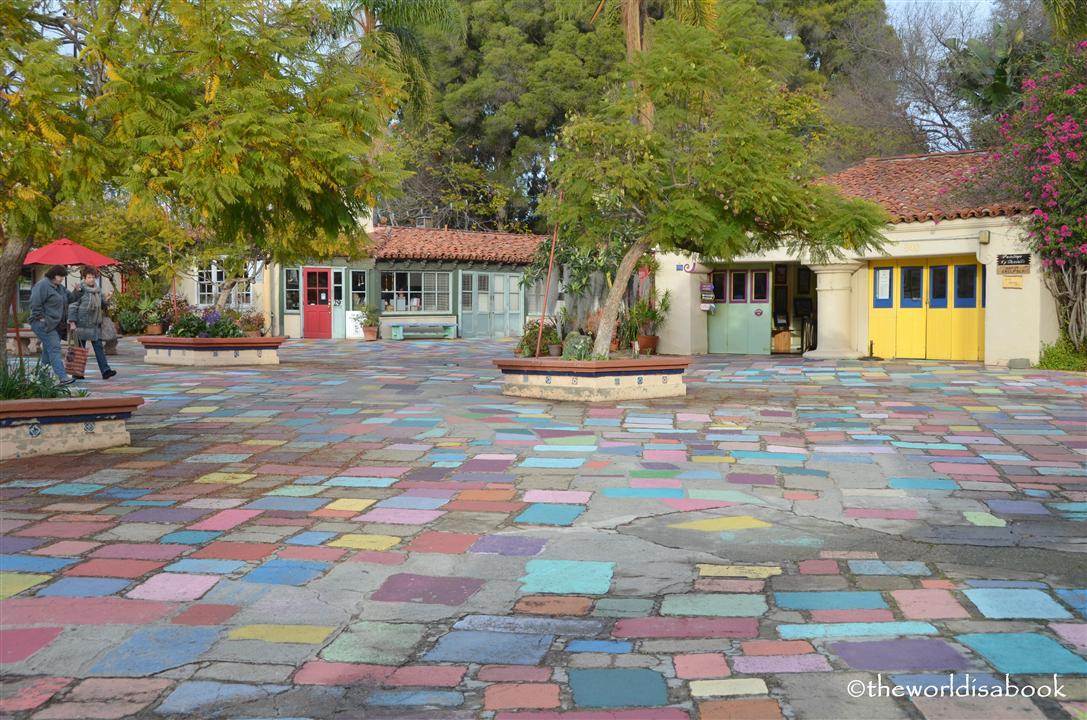 There is also always something interesting to see along the pathways.  For instance, we found one of the residents friendly and photo ready.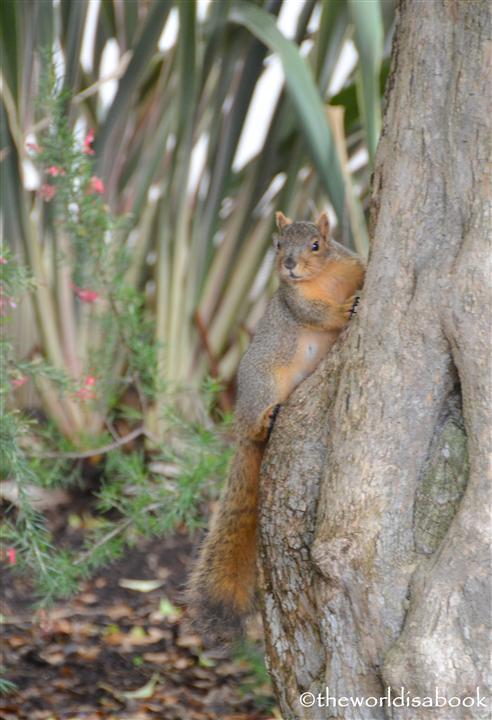 Perhaps the park's symbol and most photographed attraction is the Botanical Building with the "Laguna de las Flores" (Lake of the Flowers) or commonly known as the lily ponds.  Both were built for the 1915 Panama-California Exposition.
The Botanical Building is one of the largest wood lath structures in the world.  This 250-foot long and 60-foot tall structure contains more than 2,100 permanent plants ranging from orchids to palms. Unfortunately, it closed by the time we got there.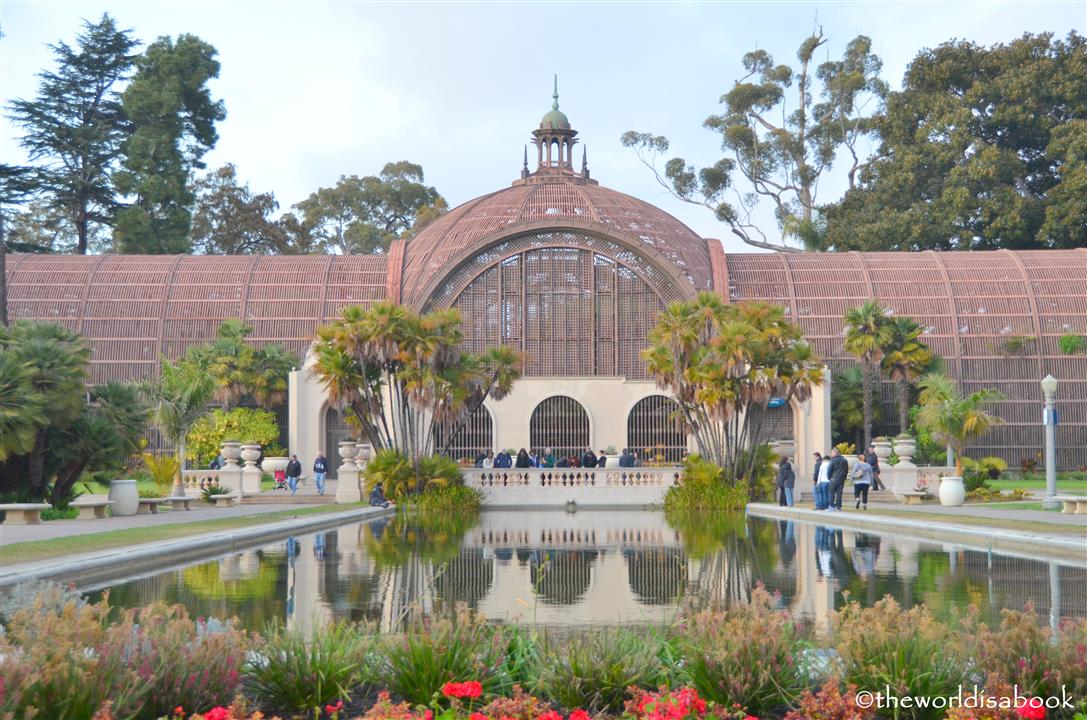 As dusk approached, all the buildings began to radiate an orange glow that almost looked like a hundred candles were suddenly lit.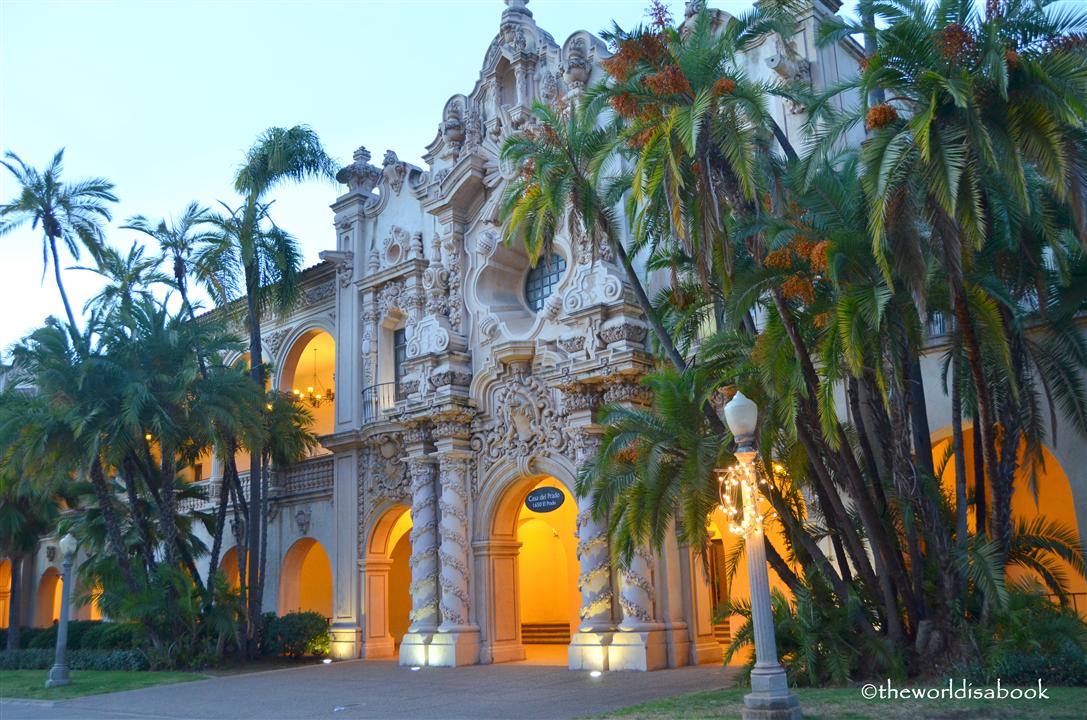 This is the other side of the Casa del Prado building that housed the Botanical Garden Foundation and Floral Association – quite possibly one of the prettiest places for non-profit centers.  This is almost the same facade as the Prado theater.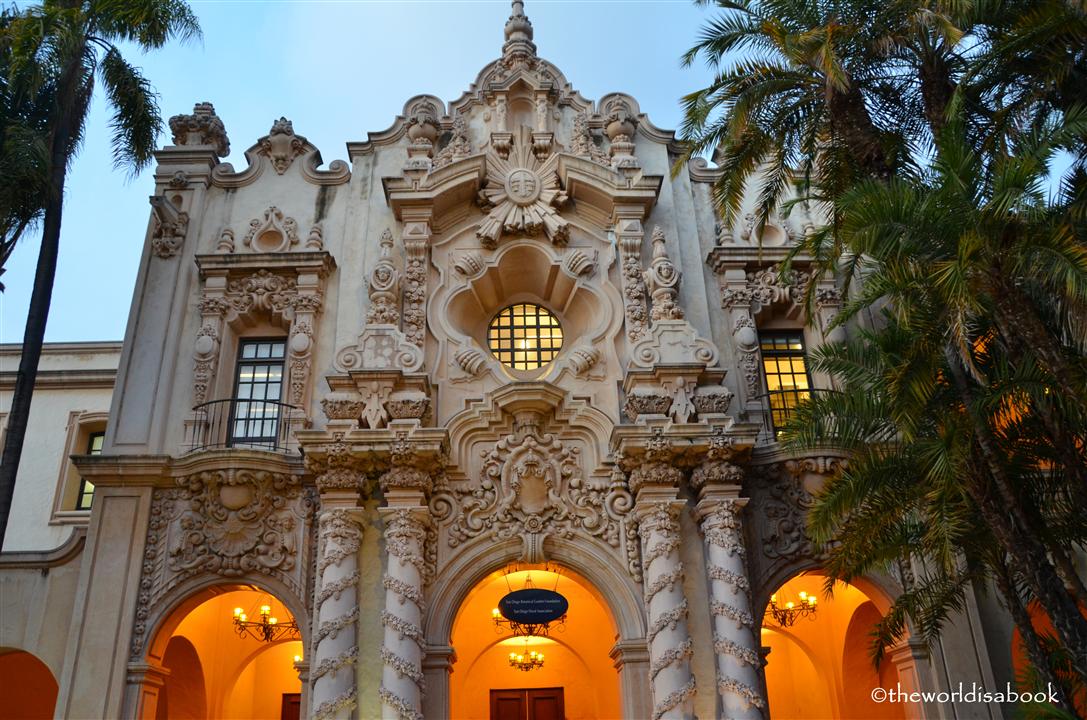 Another favorite – the Railroad Museum and Museum of Photographic Arts building was also illuminated with warm colors which gave it that old-world charm and appearance.
The great thing about living here is that we will never get tired of exploring this wonderful park.  We've lived in San Diego for over a decade and have not explored all of Balboa Park's museums and everything it has to offer.   These pictures are just a sample of the south side of the park. This is one of our favorite places and one of the top attractions for both locals and visitors who have spent some time here.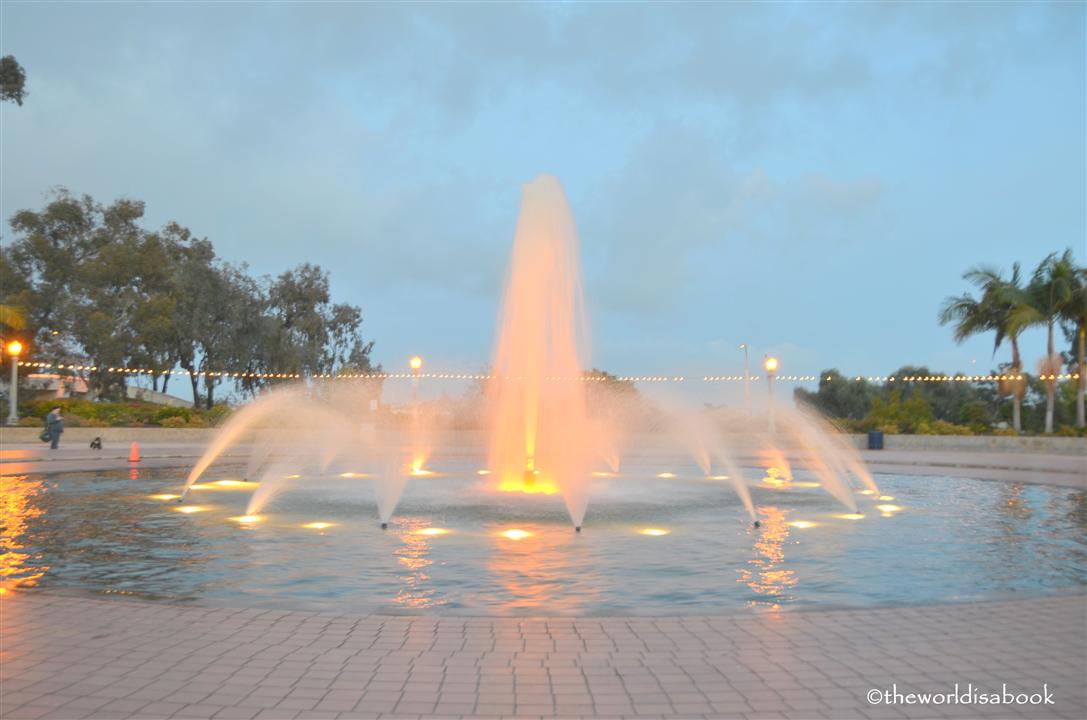 *Have you taken a stroll through Balboa Park?  Is there someplace in your hometown similar to Balboa Park you'd like to share?
Where to Stay in San Diego
For the Bucket List:
Downtown Area and within a few minutes of Balboa Park
Vacation Packages
Attractions
Pin it for later!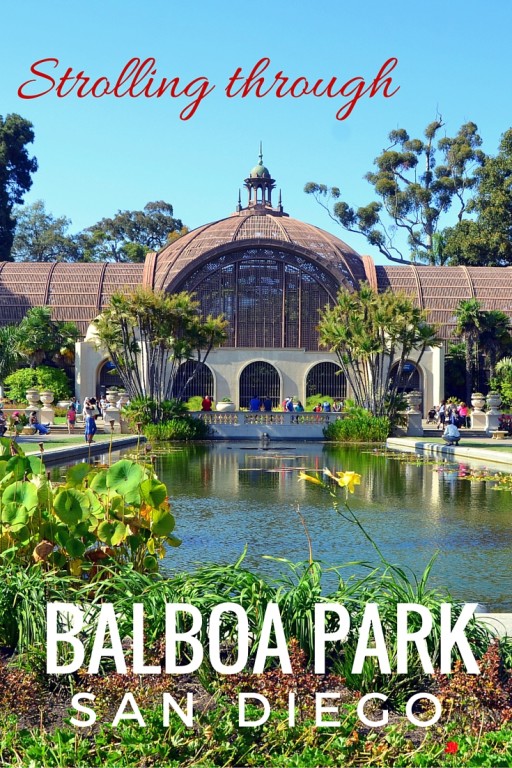 *There are affiliate links in this post to help support this website.