Puerto Rico with Kids: A Stop in El Morro
One of Puerto Rico's most visited and recommended attractions is the Spanish-era fort of Castillo San Felipe del Morro also known as El Morro.  Named after the Spanish word for the headland or promontory where it's situated and in honor of Spain's King Philip II, it was definitely worth a visit.  We were at the fort a couple of years ago on a brief stop after a tour of Old San Juan and before starting a cruise.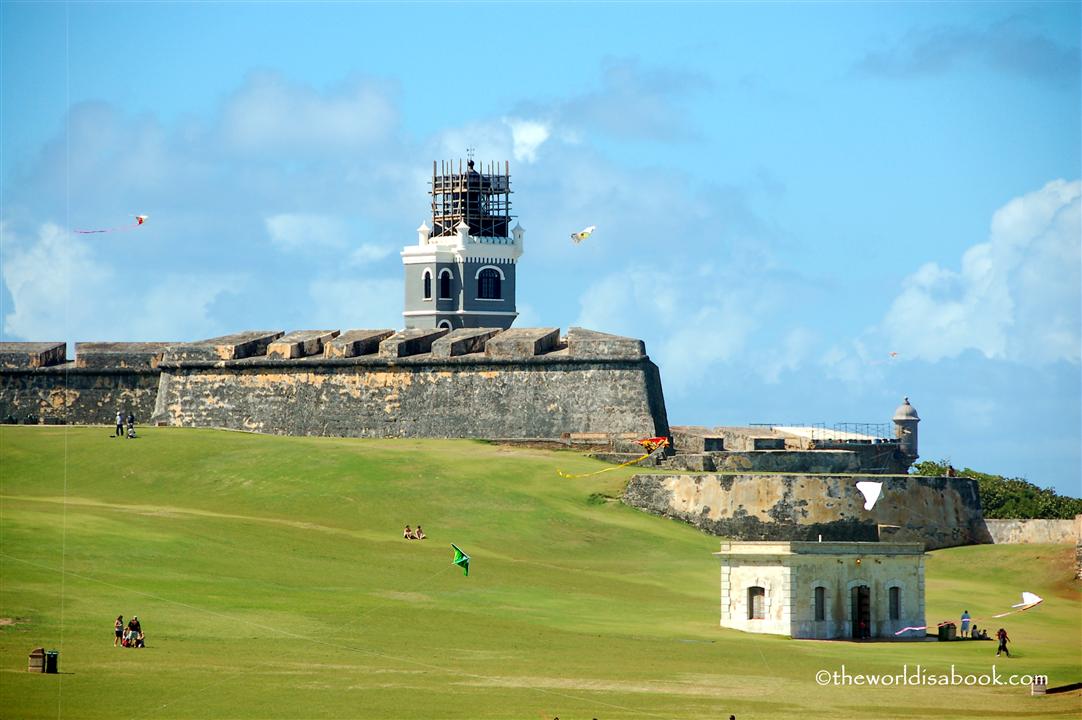 This fortress was built to protect the city of San Juan and its harbor from sea attacks.  Constructed in 1539, it ended up being six stories tall with 140 ft (42 meters) of high walls.  El Morro is both a a World Heritage Site and a San Juan National Historic Site.  During our visit, the gray lighthouse on top of the fort was under construction.  This was used as a guide to the entrance of San Juan's port.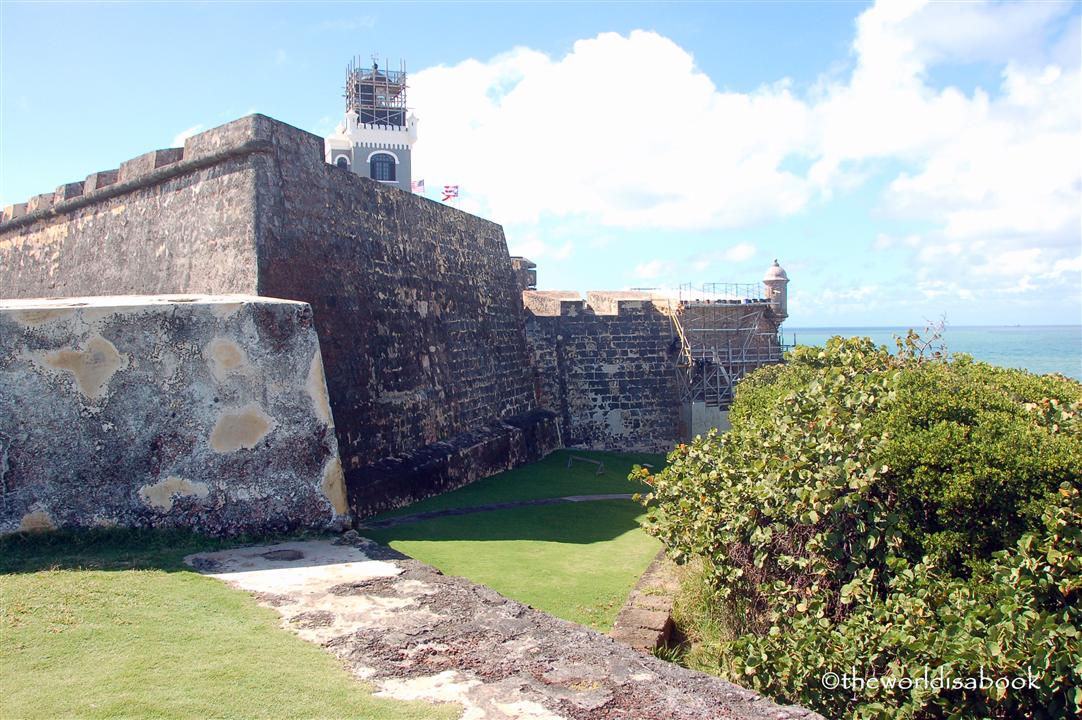 We couldn't believe the size of the large green field on both sides of the fort.  On a beautiful Saturday afternoon, it was very popular for picnicking, sunbathing and flying kites.  Considering the number of people there, it never felt crowded and was surprisingly very clean.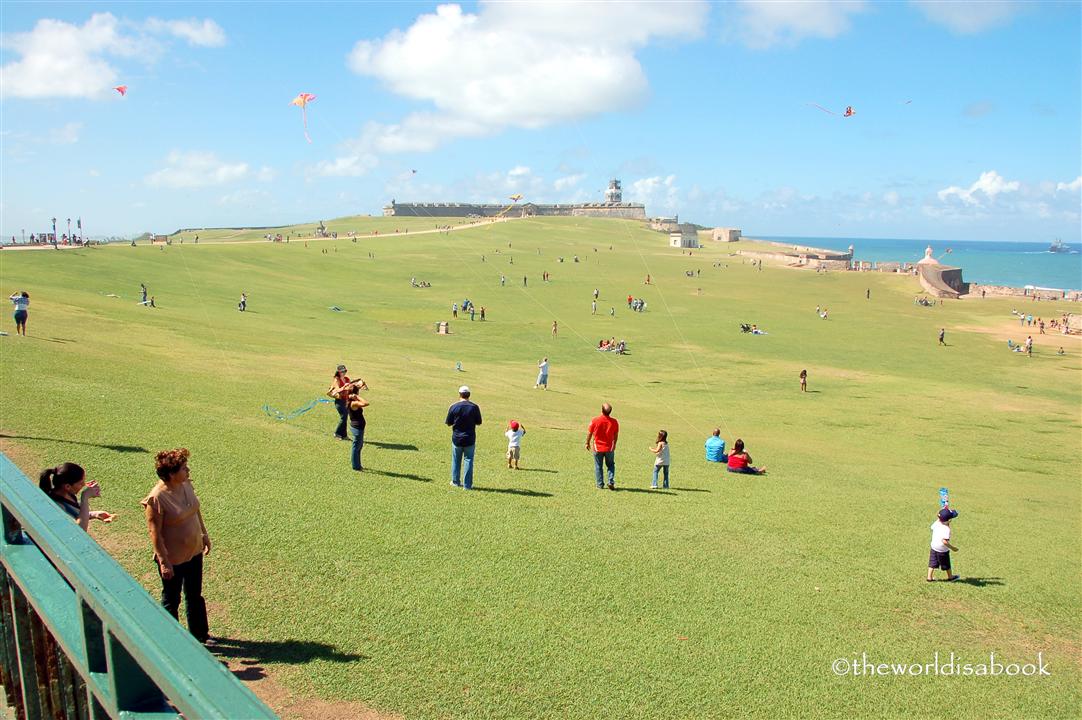 Kite flying was a favorite pastime among kids and was a wonderful family bonding activity.  We found a few abandoned ones which kept my kids pretty busy.  Many vendors were outside selling kites too.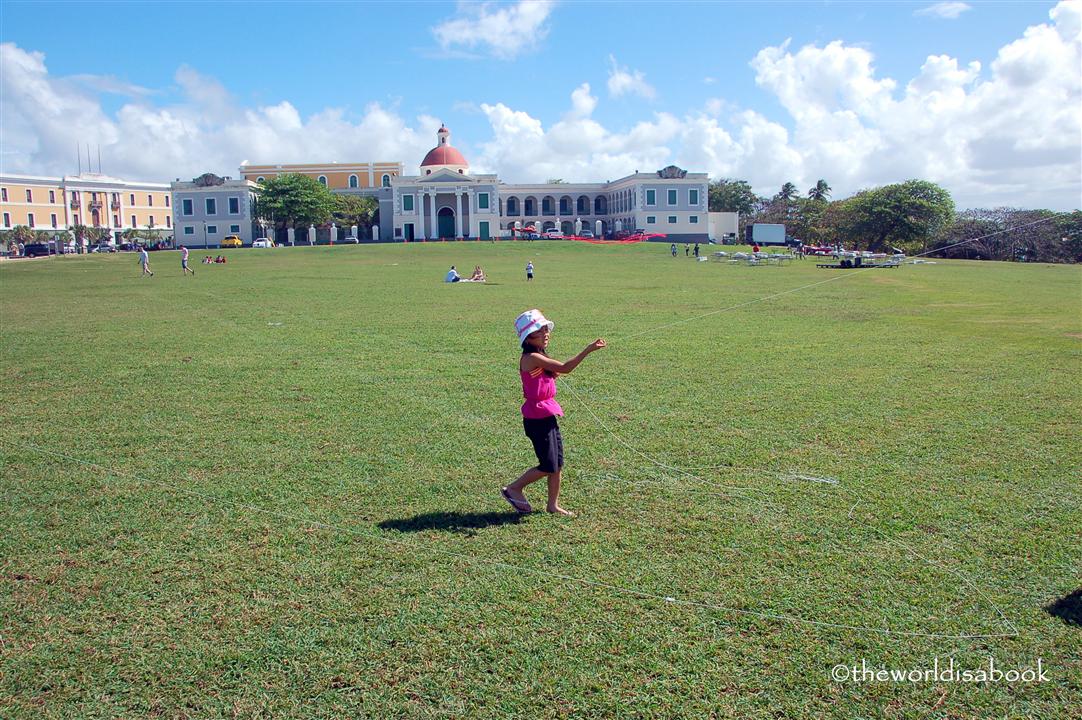 We didn't get to explore the fort because it was late in the day and our kids didn't want to leave the "big playground".  Apparently,  cannons, dungeons and tunnels were not as exciting as rolling and tumbling in the grass again and again.  We saw quite a few kids and adults doing this too.  Where else can you find this much well maintained grass with small dips and hills perfect for this activity?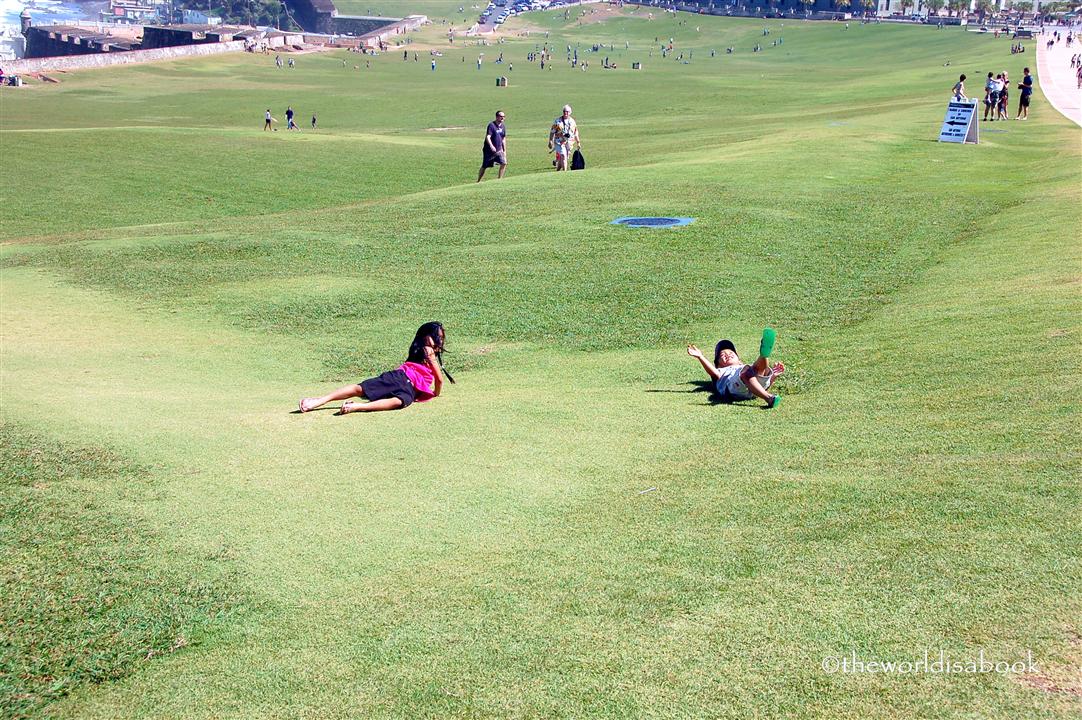 The fort walls and structures provided plenty of spaces for exploring and playing hide and seek as well.  Around the fort's outer walls were circular, domed structures that jutted out into the ocean.  These were known as sentry boxes or garitas and have become this island nation's cultural symbol.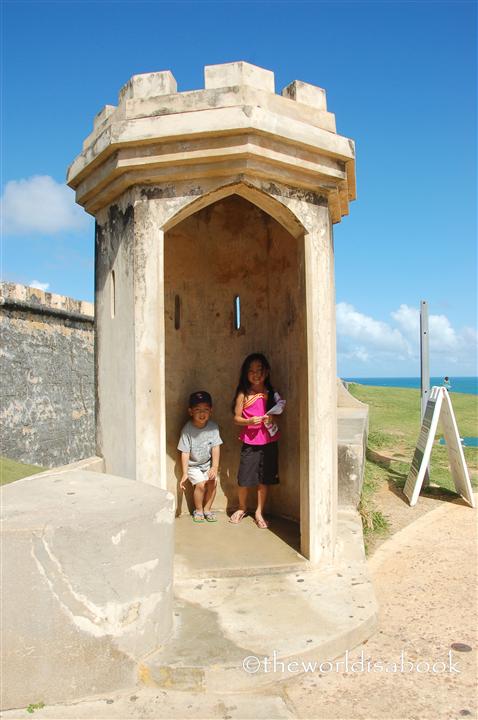 One of the best things about this place was enjoying the scenic views of the nearby San Cristobal Fort, San Juan Cemetery and San Juan Bay.  This was one of my favorite Puerto Rico sceneries.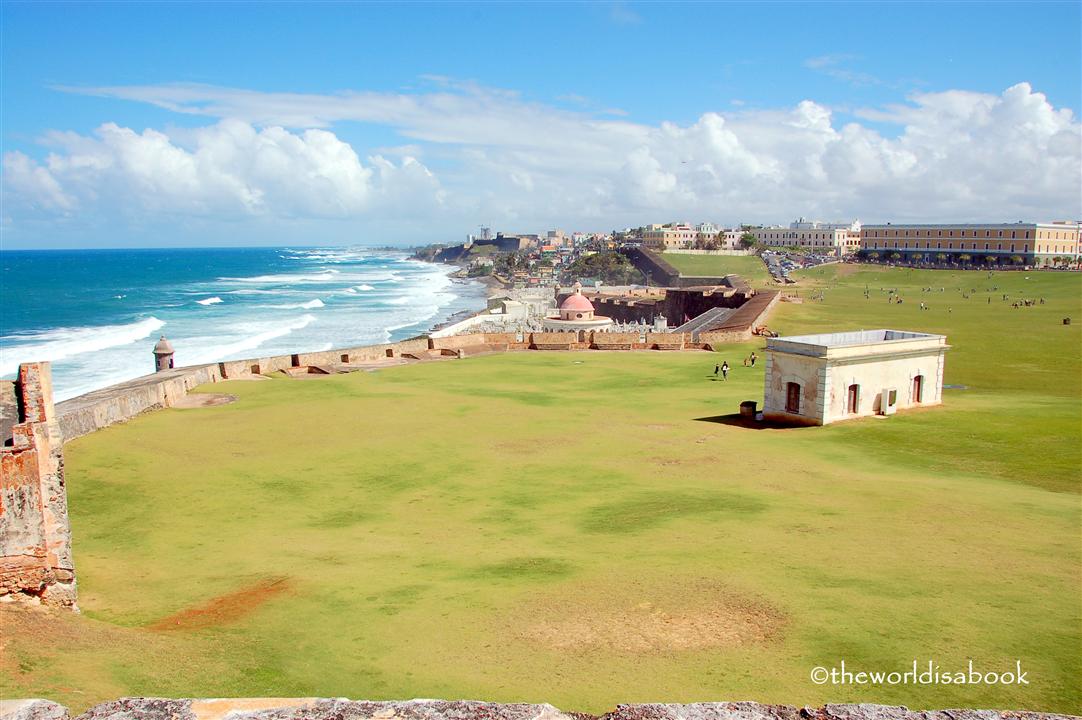 There was definitely no lack of space to sit and admire this fantastic view.  Despite all the activity around, there was such a peacefulness to sitting here with the sounds of the waves crashing in the background.  All I needed was a hammock and it would have been perfect.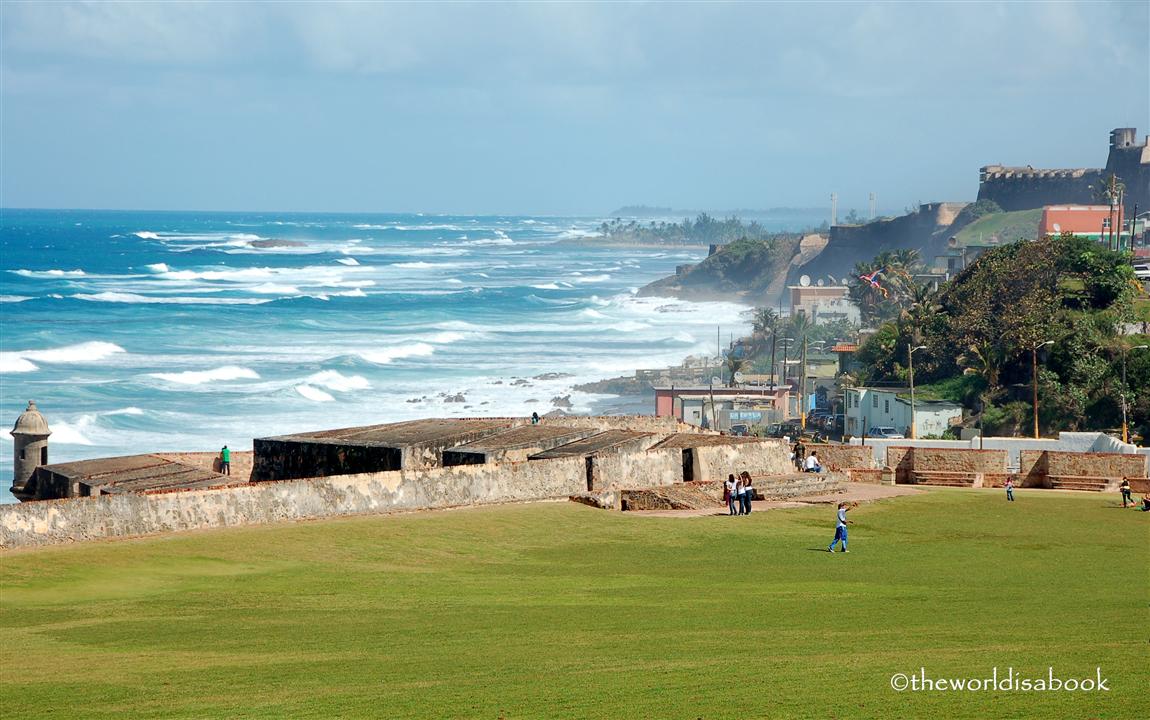 One sight you can't miss outside the walls was a picturesque cemetary.  San Juan Cemetary is known for its elaborate tombstones and as a final resting place for Puerto Rico's most distinguished citizens.  It was originally planned only for war veterans of the colonial era.  The reddish dome of the circular chapel in the cemetary, dedicated to St. Mary Magdalene, prominently stands out among the landscape.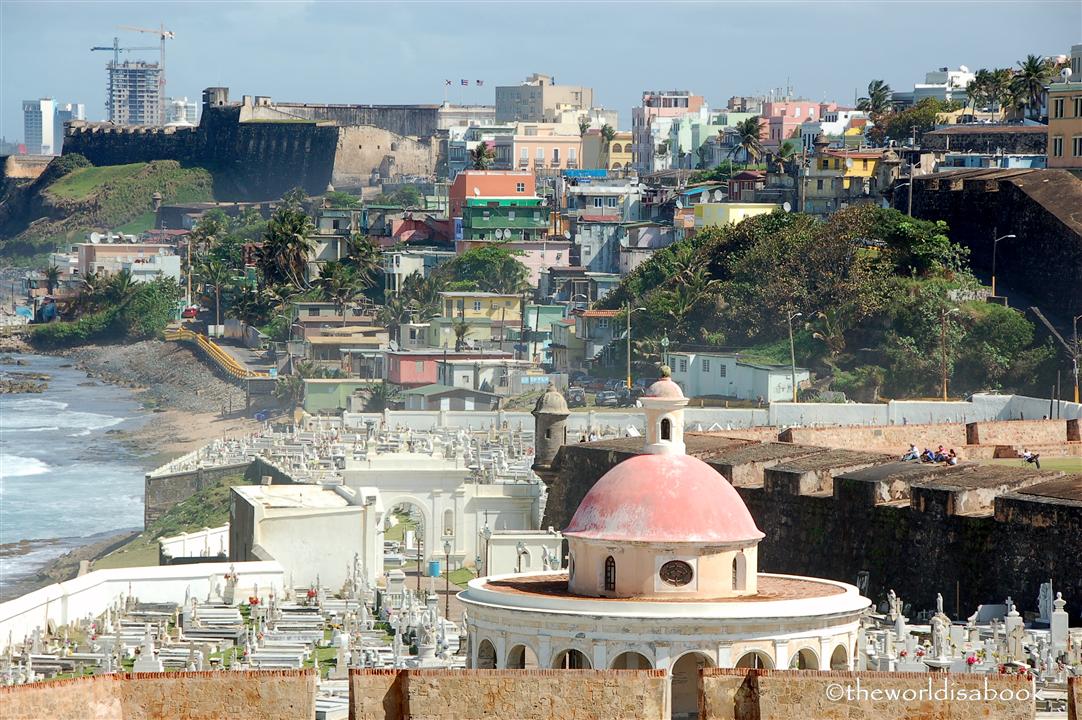 While I would have loved to visit the fort inside and explored the exhibits, it wasn't meant to be on this trip.  It's been mentally added to places we need to revisit.  It's quite clear why this was a favorite place for both residents and tourists.  There was so much to see and do that it needs and deserves to be more than a pit stop.
Have you visited and explored El Morro's grounds and fort?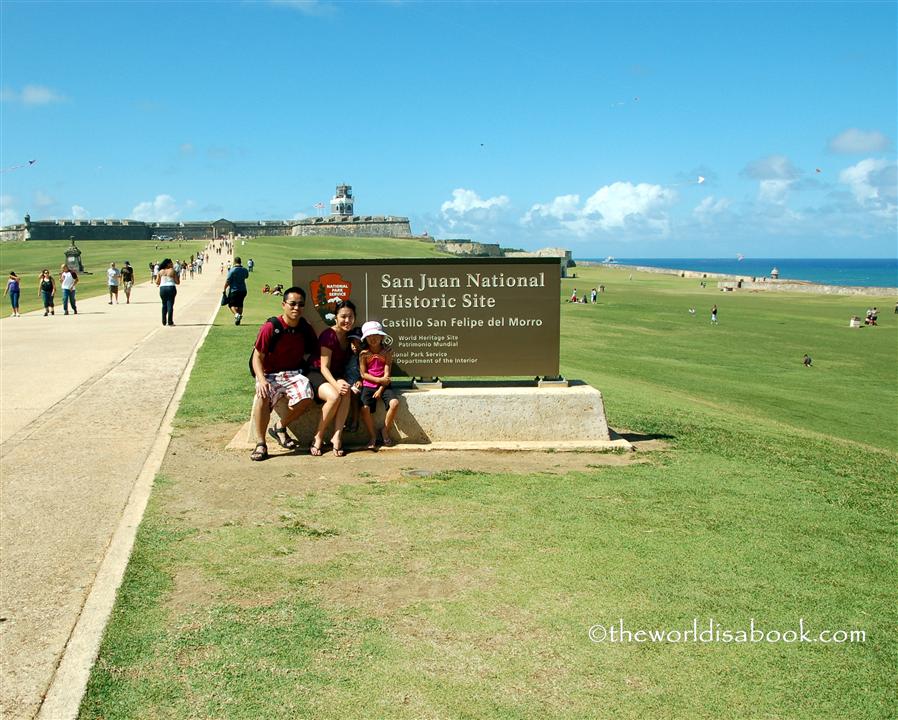 Pin it for later!