Roatan with kids: Monkey Business
During our Caribbean cruise last January, one of our ports was Roatan, Honduras.  Pouring rain greeted us but we eagerly anticipated our zip line adventure with the kids.  We specifically booked Victor Bodden tours for their high volume of positive reviews from previous cruisers on the zip line and having a monkey exhibit on the grounds.
I don't know which was more exciting for my kids – interacting with the monkeys or zip lining.  We ended up visiting the monkeys after surviving our zip line adventure.  The monkey exhibit was a unique, interactive experience to be up close and personal with the playful, white-faced capuchin monkeys.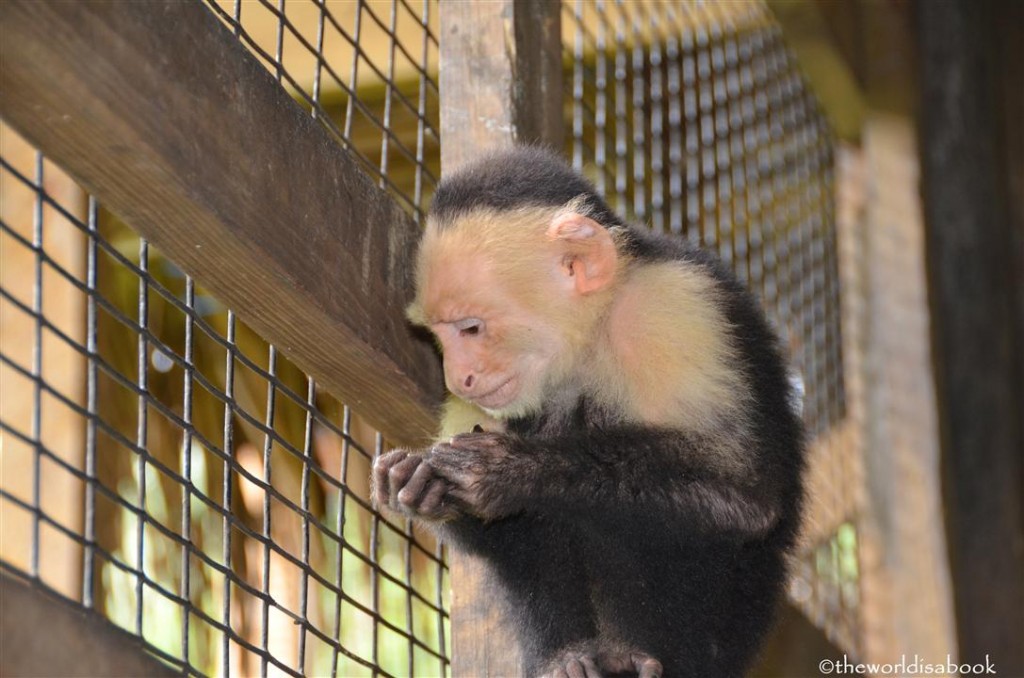 Touring Victor's Monkey Busines was free and with unlimited access because we booked the zip line with them.  Trip Advisor named this one of the "Top 10 places to monkey around".  We were assigned a tour guide as we explored the various cages which also included birds and other animals.
This first close-up encounter with unpredictable animals made me very nervous of letting the kids step inside the monkey cage.  We were with another family with two teenage girls who were as anxious as my kids. The guide assured us the monkeys were safe (with monthly shots and everything) but also warned us not to do any sudden movements like swatting them away.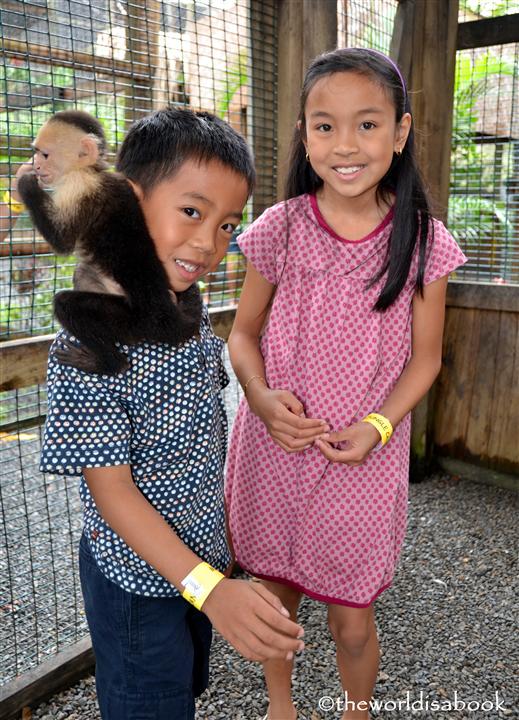 After making sure the kids knew the rules, my husband and the kids stepped inside cautiously.  The monkeys instantly jumped to the nearest arm or shoulder to rest once they saw their visitors.  It took the kids a bit by surprise but thankfully, they kept still.  These monkeys were inherently curious and loved peeking into pockets and opening backpacks.  They were nifty little pickpocketers.  The guide fed the monkeys sunflower seeds which they eagerly took.  It was interesting to watch them crack the seeds fast and with little effort.  It was such a human like trait.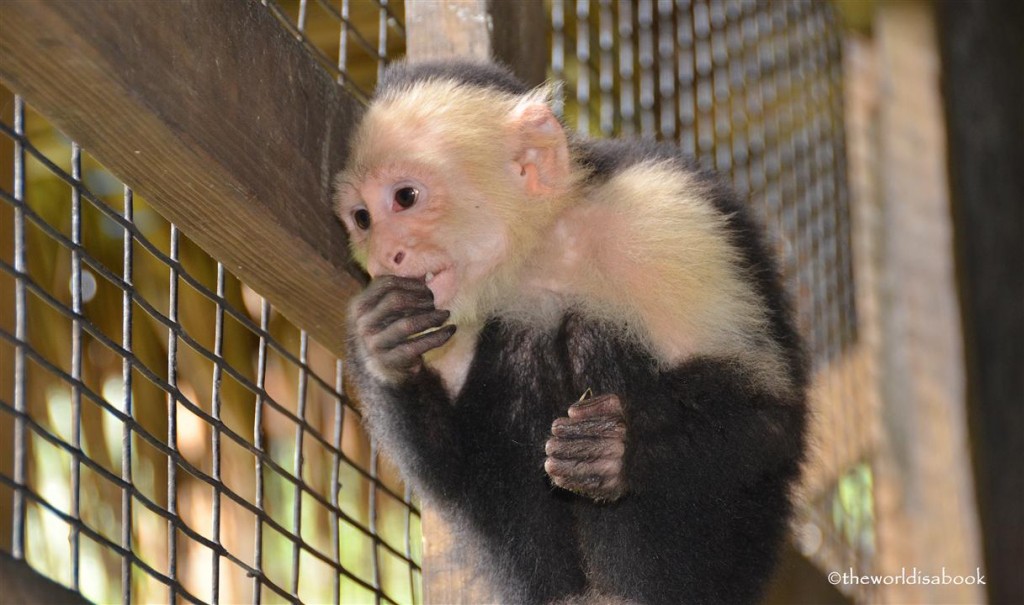 Our kids were delighted to have these monkeys climb all over them   Of course, the mom in me was secretly praying the monkeys don't bite or scratch them.  Surprisingly, the monkeys were quite docile and must be used to all these people since this was a popular tourist attraction.  It was all about playing it cool and not showing any aggression.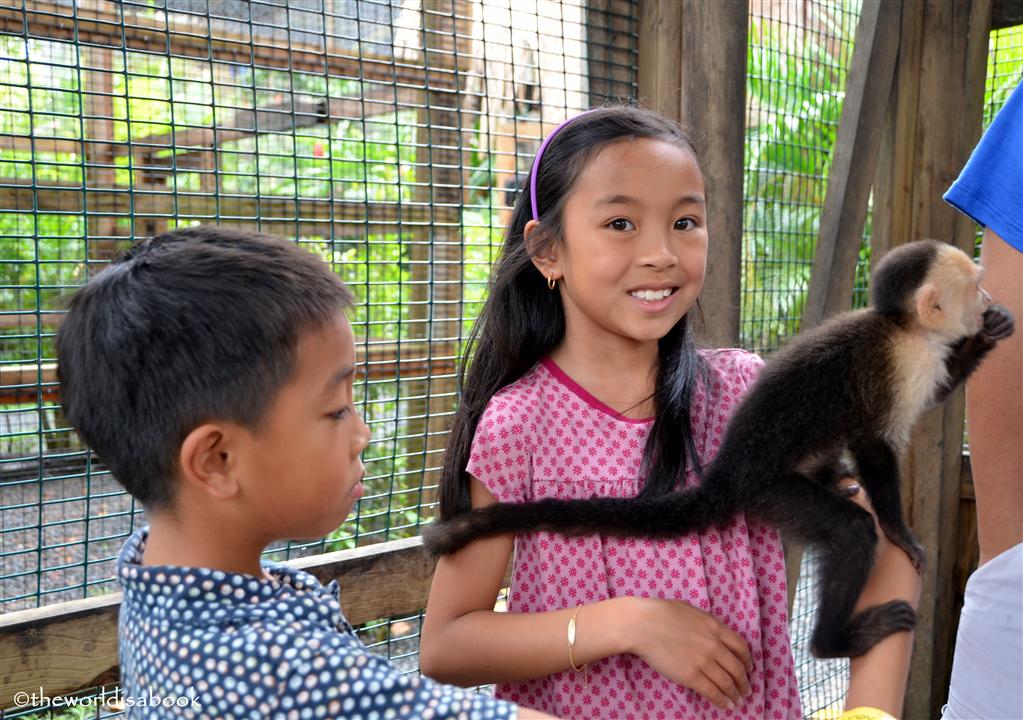 Where was I all this time?  I chose to stay outside and let my kids and husband enjoy this adventure.  I'm not too fond of animals climbing all over me which stemmed from bad childhood incidents.  My kids find this quirk quite amusing.  But, I did enjoy watching them having a blast while I felt safe and content outside.  I was totally fine missing these photo ops.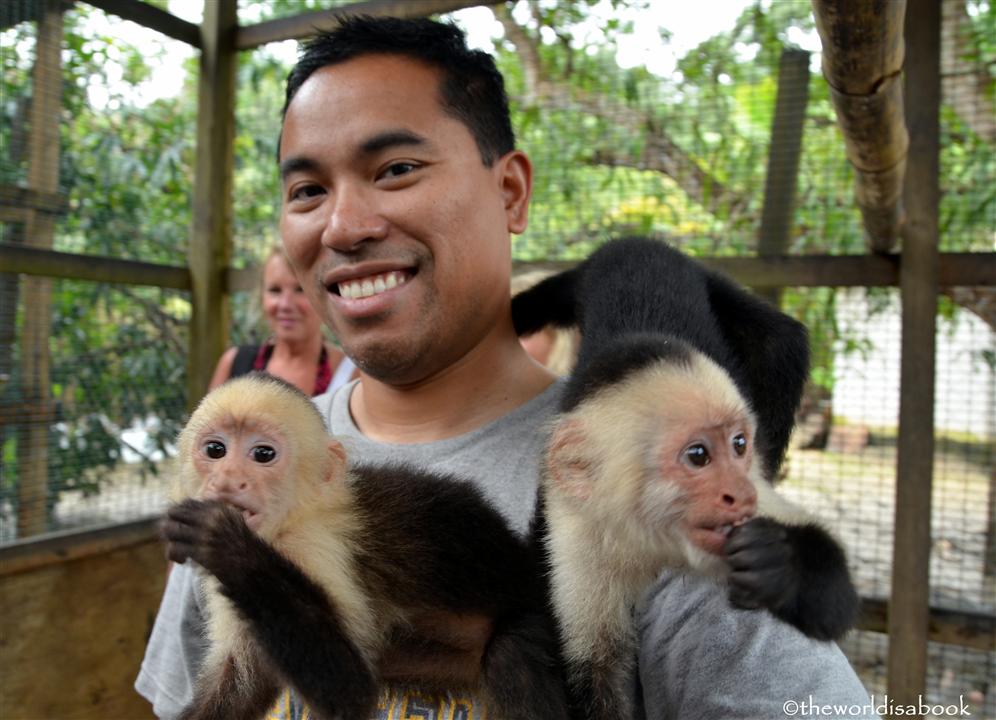 After having spent some time with the monkeys and plenty of photo ops, we were also treated to exhibits of toucans, scarlet macaws, parakeets and deer. It seemed like an odd assortment of animals.  The kids took great pleasure in feeding the deer – the closest they've ever been to one.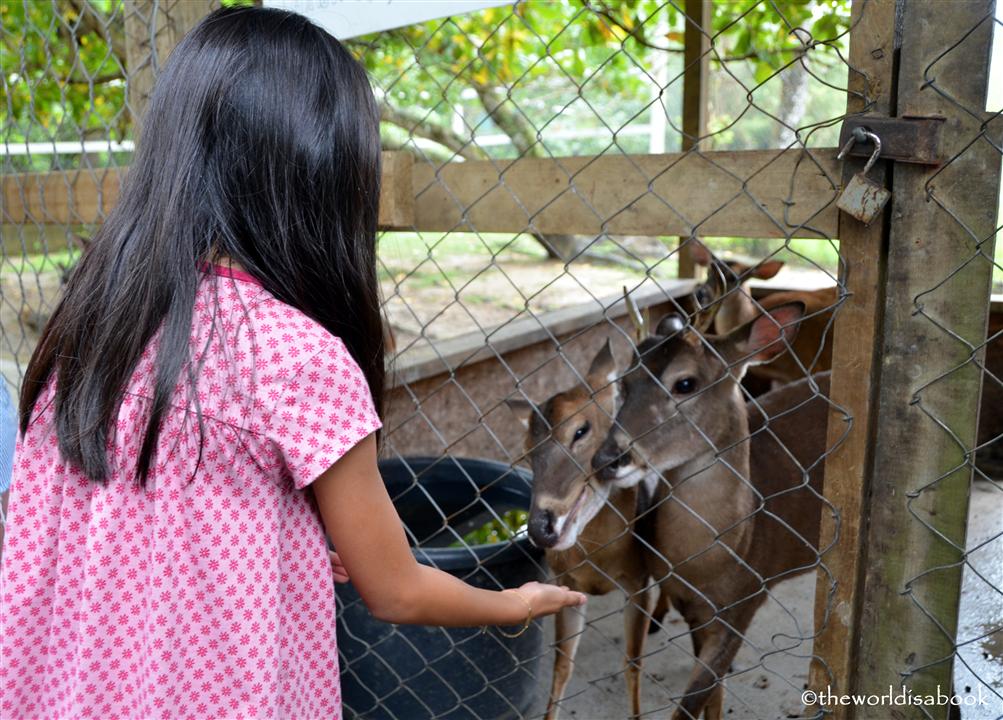 The bird cages were quite popular too.  The macaws, parrots and toucans, with their vibrant feathers, were just beautiful to look at.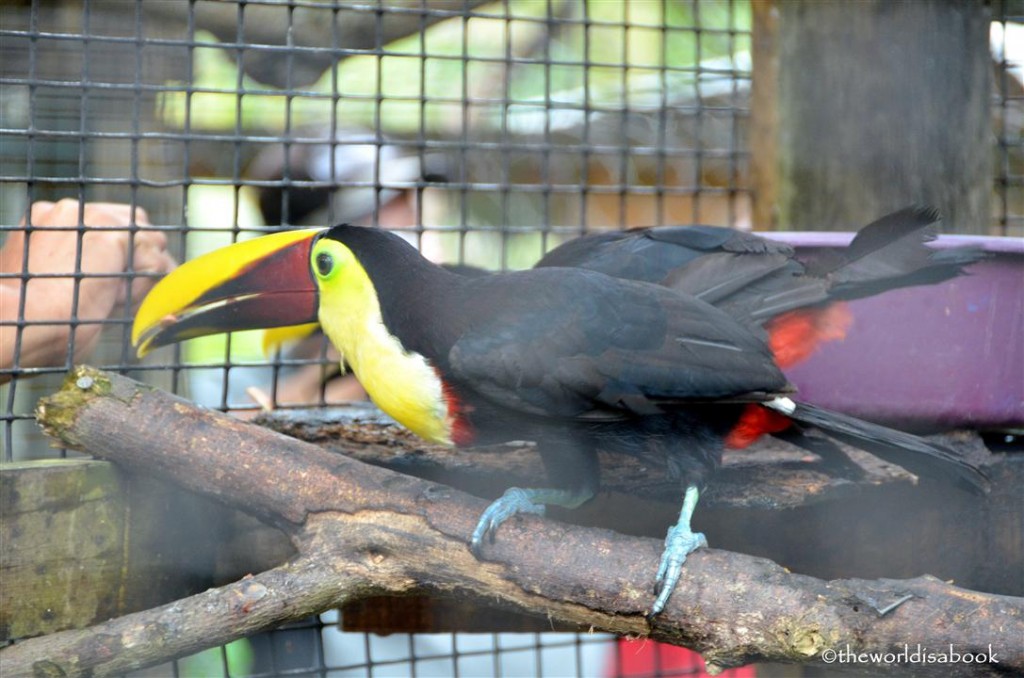 —
Many of the smaller birds were trained to land on your fingers to grab the food.  We weren't particularly fond of some of these birds with pecking issues though.  All that time in the cages, we were also very conscious of bird droppings after having a close call.  It's just not a good look or smell.  Our guide did a great job ensuring the kids interacted well with all the animals.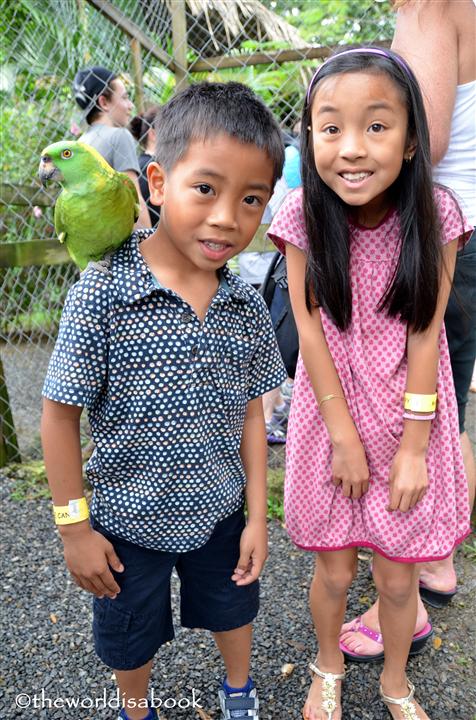 Despite the somewhat gloomy weather in Roatan and not making it to the beach due to rain, we had a wonderful and fun time on the island.  The kids remember their animal encounters fondly and still love looking at their pictures with the monkeys.  For a cruise excursion, a visit with the monkeys was definitely one of the highlights for those traveling to Roatan with kids.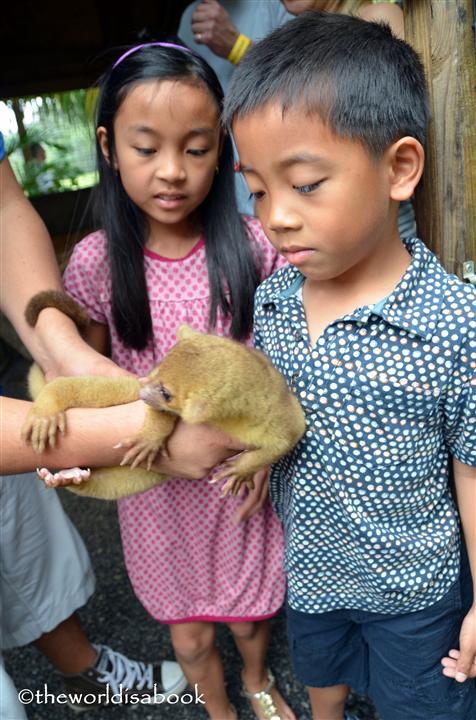 *Have you been to this monkey exhibit in Roatan?  Have you interacted with monkeys in places like this?