Spring at the Los Angeles Arboretum
The first week of Spring is finally here and for many, a welcome relief.  Gardens definitely come to mind when we want to see the beauty of the season.  We recently visited the Los Angeles County Arboretum and Botanic Garden with the kids to attend a "Going Green" fair.  Living in Southern California, we don't usually see a significant change between seasons with plants but the arboretum showed us a dazzling display of color and blooms during our brief visit.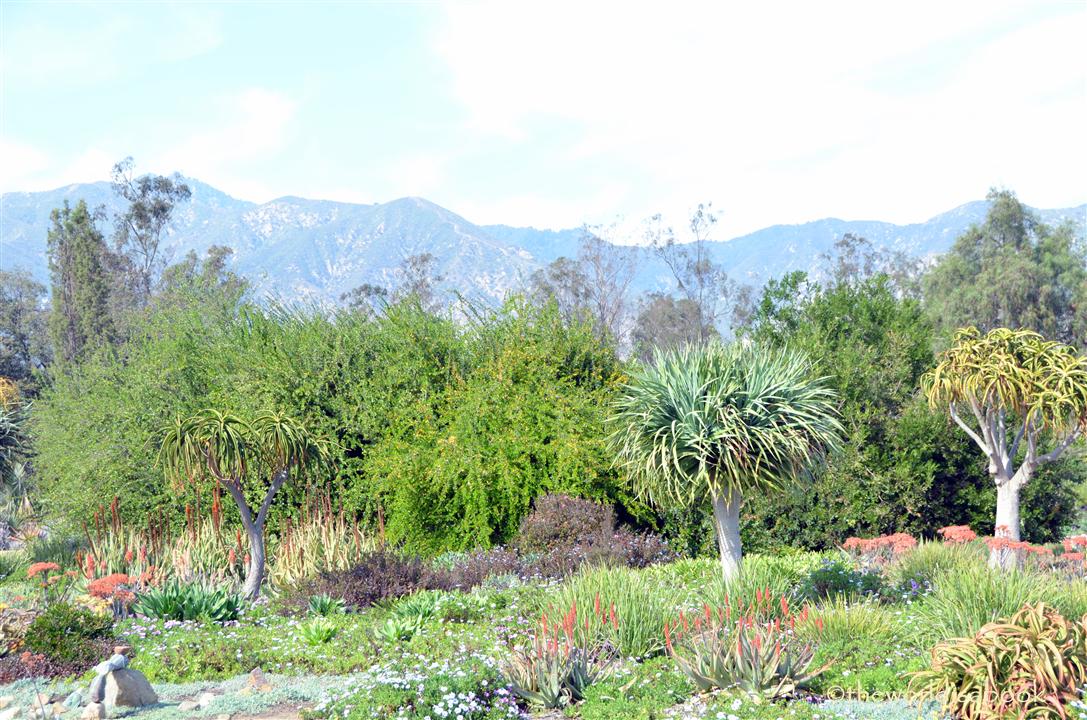 You can tell Spring is in the air when we were greeted at the entrance with this stunning tree in bloom – completely covered with pinkish flowers.  The Pink trumpet tree from South America was a magnificent display that made my pink and purple loving daughter squeal with joy.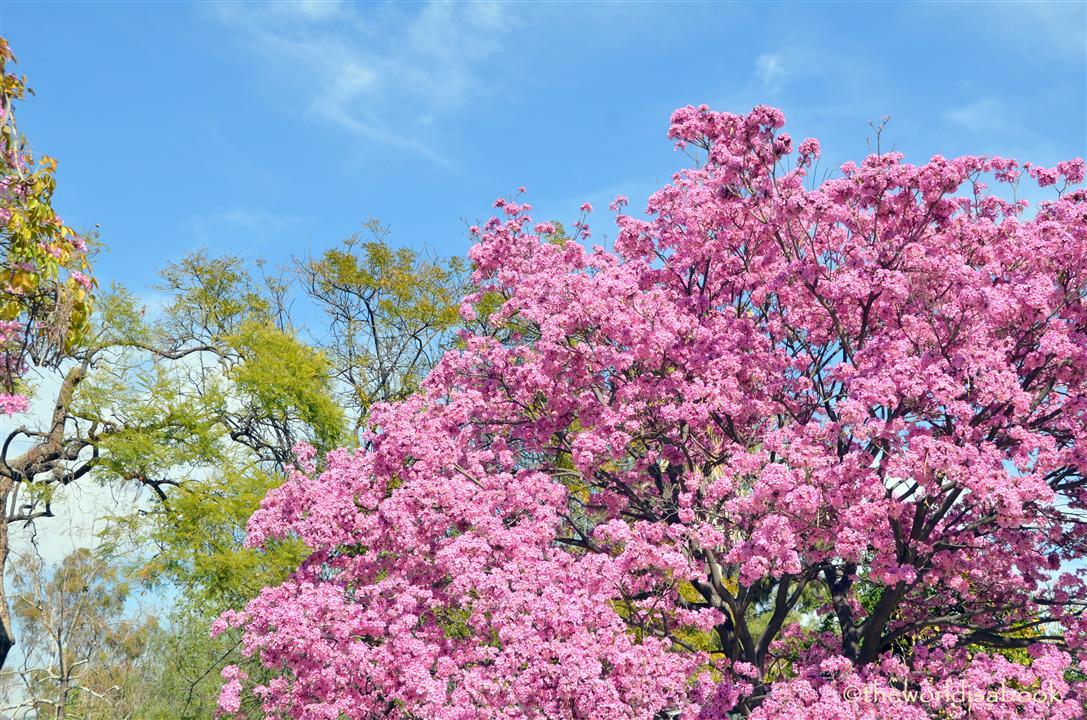 It was definitely captivating and made many visitors clamor for their cameras to capture the vibrant flowers.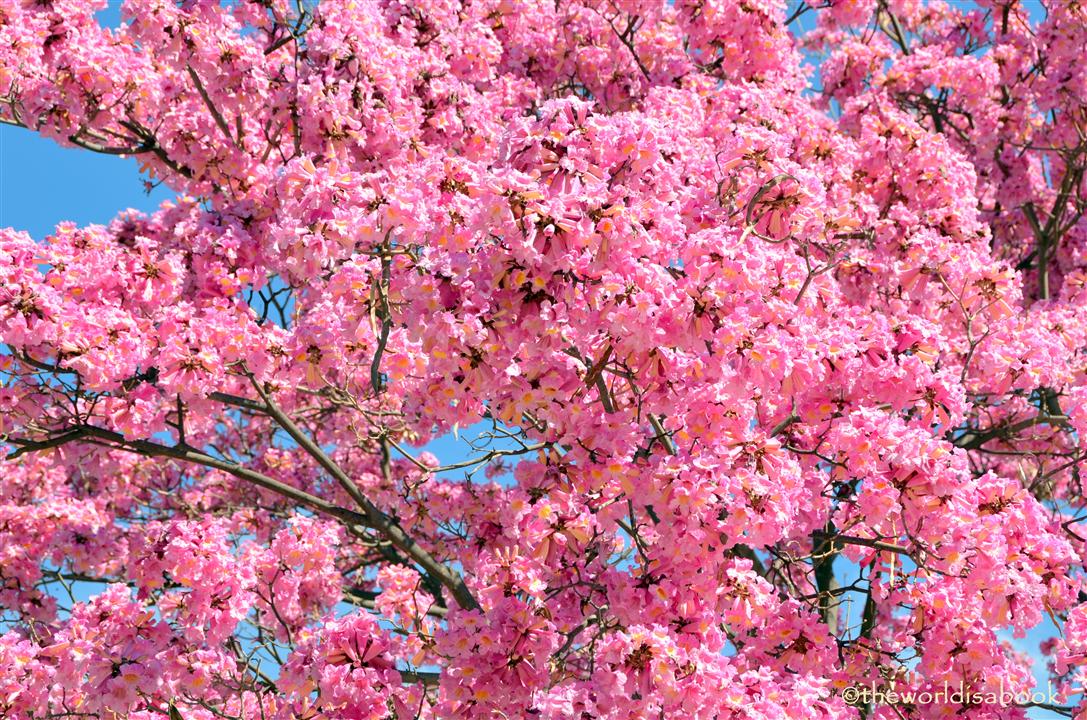 The garden has an extensive plant collection scattered over six lands from specific places (Africa, Australia, Americas, etc.)  which include some rare and endangered species.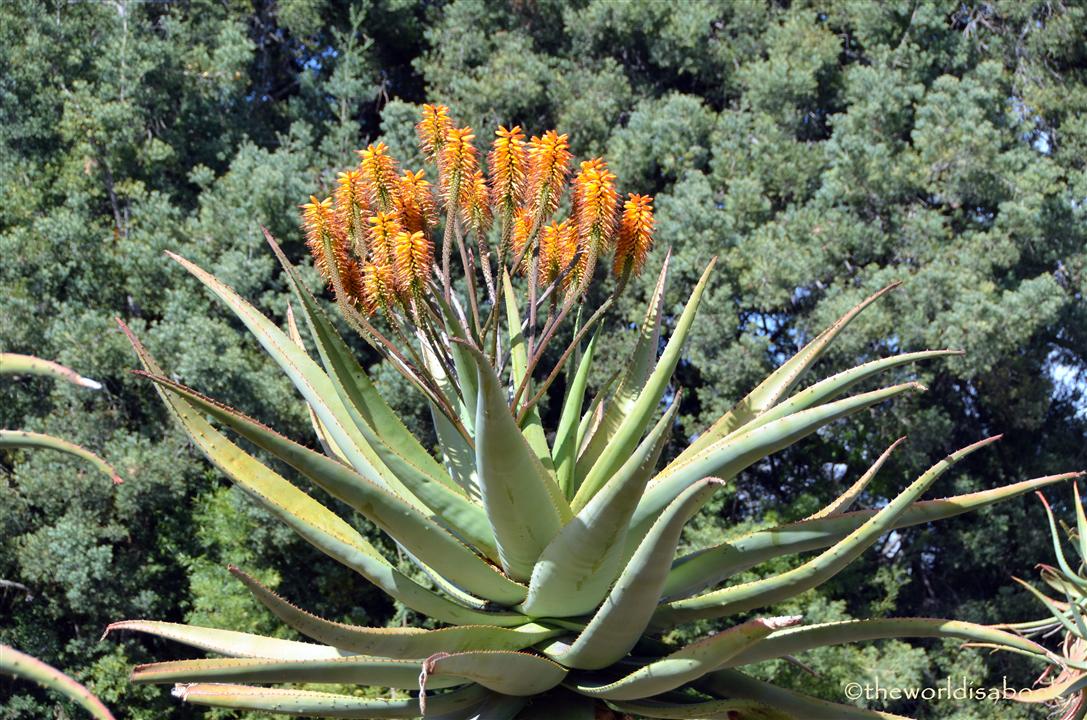 Our leisurely stroll took us through desert plants in bloom and flowering fruits.  Unfortunately, we didn't get a chance to see the various greenhouses of orchids and succulents this time.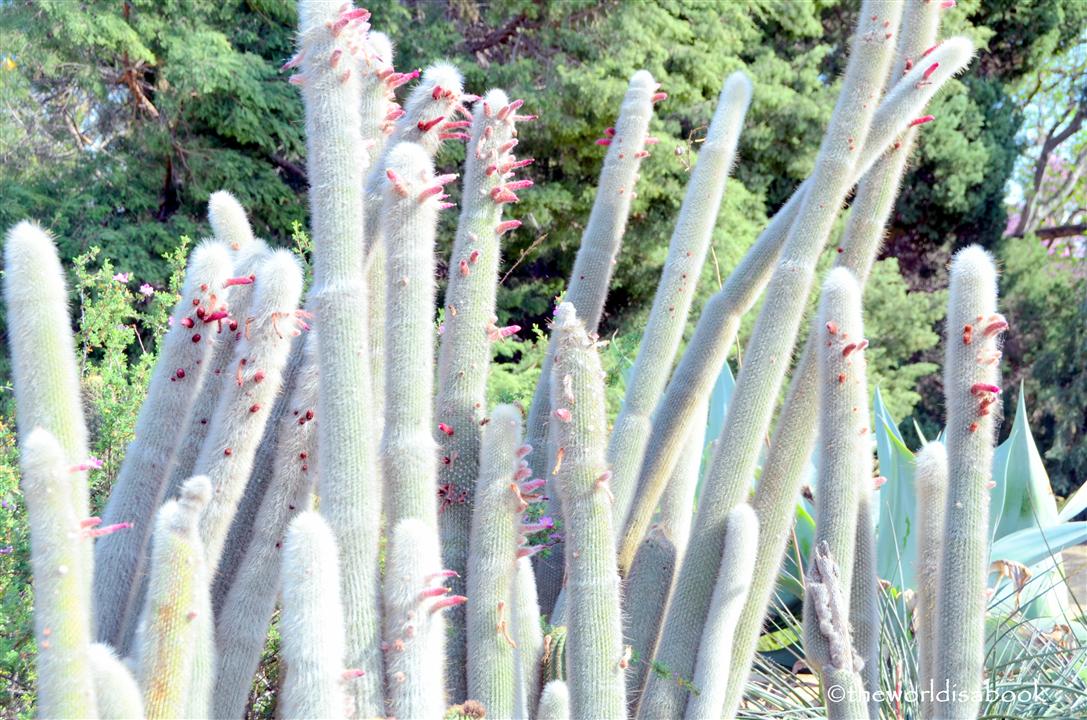 The nearly three miles of paved and dirt pathways meander through the park's lands with the San Gabriel mountains in the backdrop.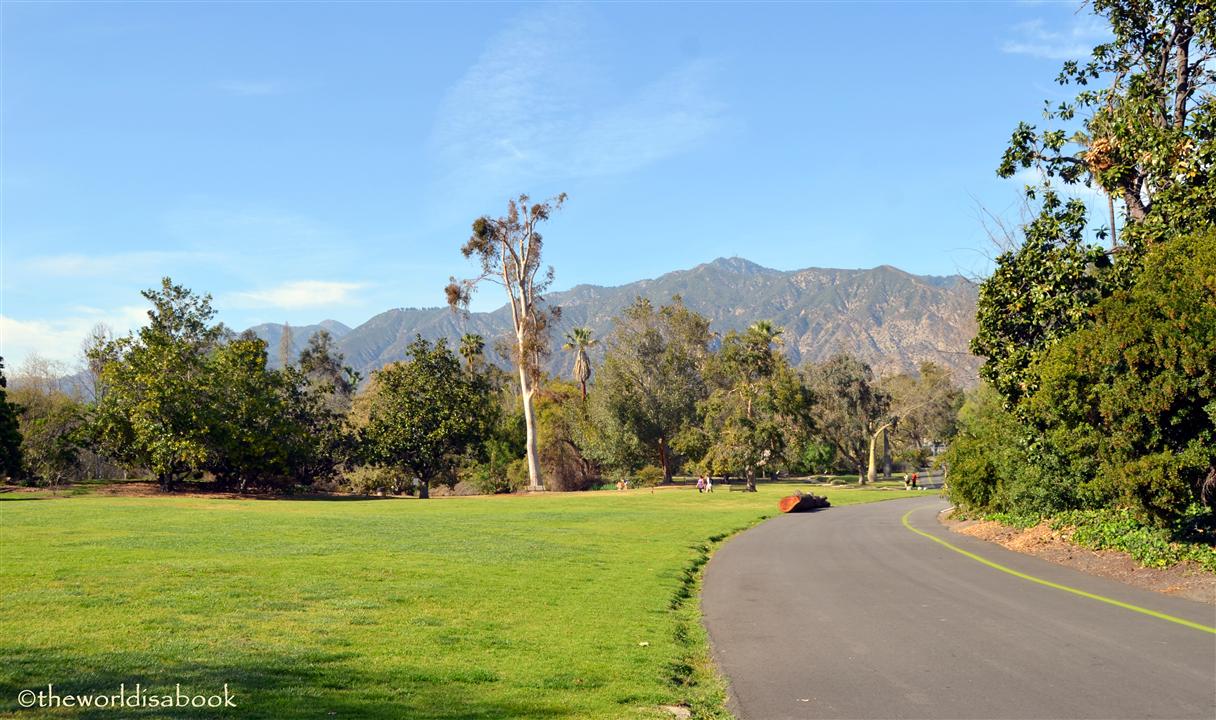 One of the arboretum's well-known residents are the numerous peafowls (peacocks and peahens) wandering around. These animals were introduced here in the late 1800s and have flourished since then along with other migratory birds in the area. They add to the colorful and unique atmosphere of the park.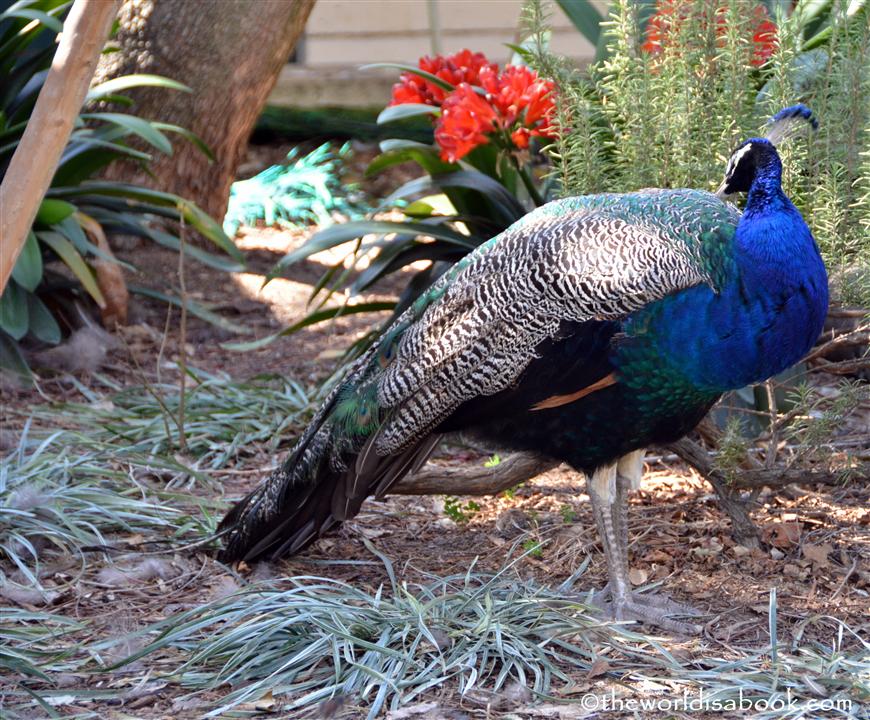 It was a treat to the senses with the plants and flowers showing off their vibrant colors, the sounds of birds chirping everywhere and various flowering scents radiating from almost every corner. 
Of course, my daughter made it a point to smell as many flowers and blooms as she could.  This one was the flowering nectarine with a sweet scent to it.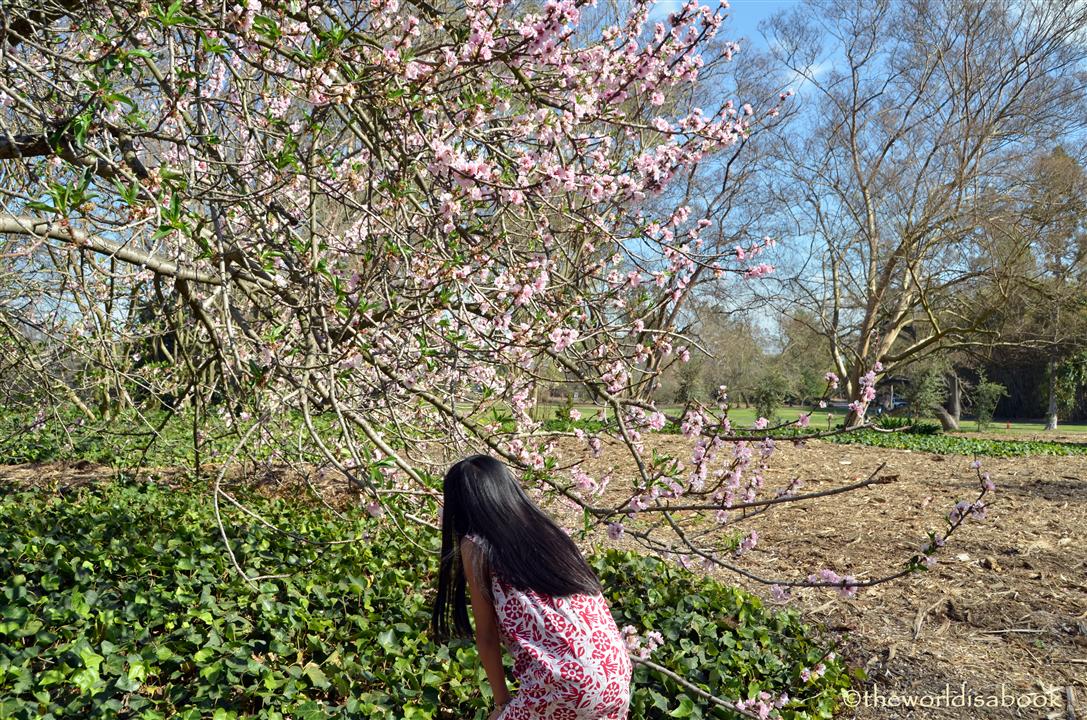 I've forgotten how beautiful and peaceful this place was which greeted us with a wonderful surprise at each turn.  There aren't many places in Los Angeles that can make you feel like it is a world away from the metropolis of traffic.
The 127-acre garden is also a historical site. This area was first established as an agricultural outpost of a nearby Spanish mission and was known as Rancho Santa Anita.  Its most influential owner was "Lucky" Baldwin, a Yankee capitalist, who bought it for $200,000 in 1875 and changed its name to Baldwin Ranch.  The state and county bought 111 acres in 1947 to create this arboretum.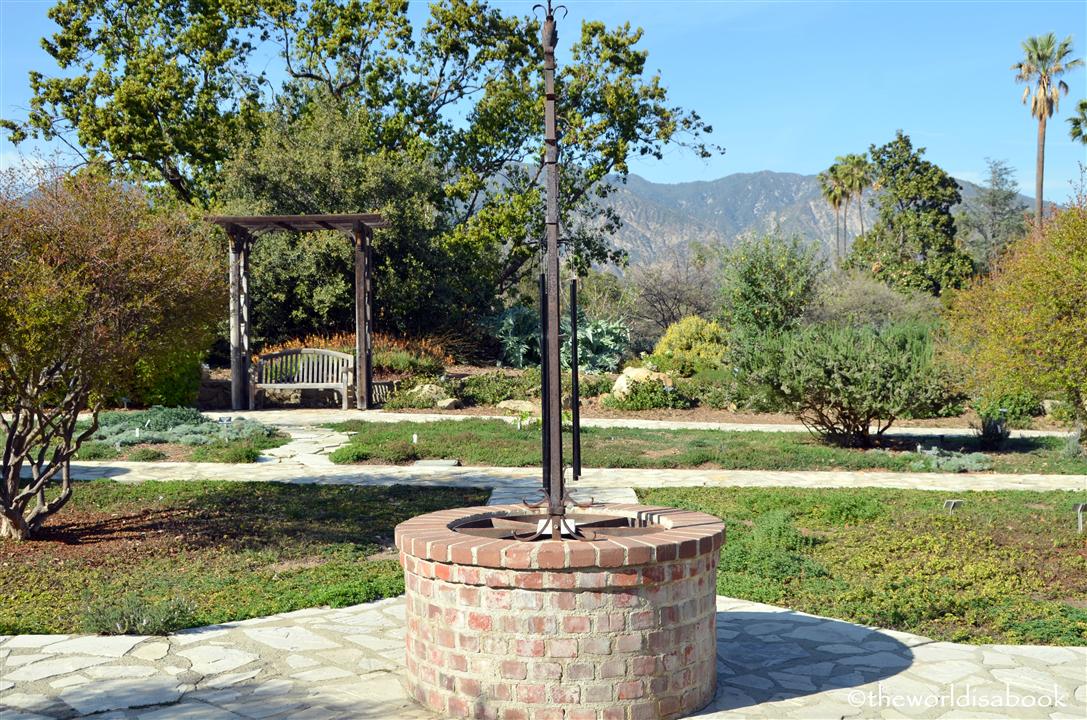 The four acre Baldwin Lake sits at the center of the arboretum full of birds, turtles and fish creating that serene oasis perfect for naps and picnics.
The arboretum has been a site for many film locations for TV and movies due to its proximity to Hollywood.  A few of the Tarzan movies have been filmed here. Though, the most notable would be the Victorian Queen Anne's Cottage by the lake featured in the opening credits of the popular 80's series, Fantasy Island.  It was Mr. Roarke's home where Tatoo climbed to ring the bell.  It always brings back memories having loved this show when I was little.
The cottage is also a part of the National Register of Historic Places.  It was built in 1885-86 as a guest house known as Baldwin cottage and later re-named Queen Anne for its architectural style.
We stumbled upon the Coach Barn which used to house private carriages and the coachman's quarters. It is also listed in the National Register of Historic Places. What may be the fanciest barn I've seen, this Victorian inspired structure certainly had a very ornate exterior.
It wouldn't be Southern California without a small citrus grove which smelled heavenly.  We actually saw people picking oranges and eating them so I guess it's part of the admission fee.  We didn't try them so I can't tell you if they were sweet.  Maybe, next time.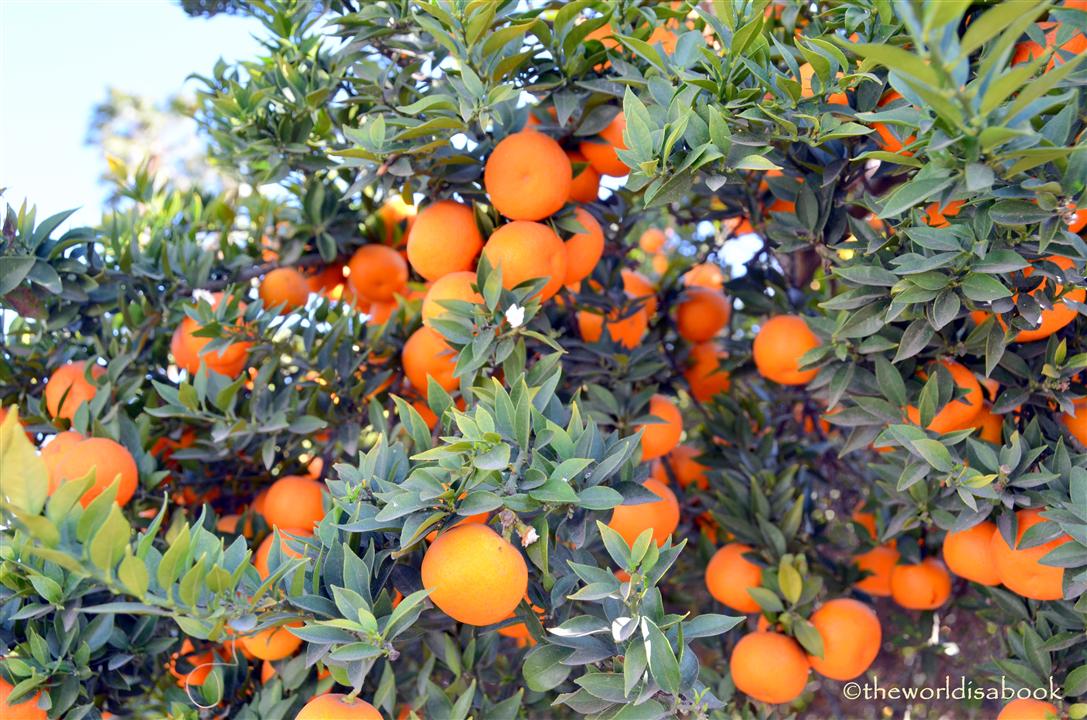 Even though the roses weren't in full bloom at the Rose Garden, it wasn't hard to see why this was a popular place for wedding ceremonies during the summer.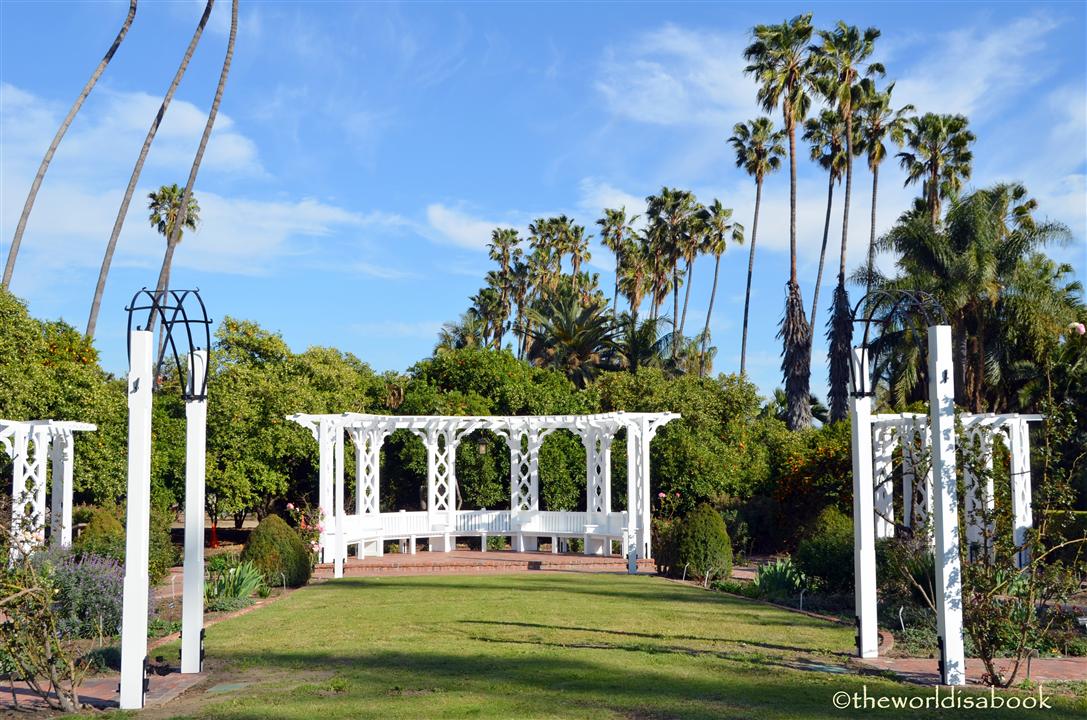 The central pool and fountain is a place where many people were drawn to, especially kids, to watch the resident ducks and geese.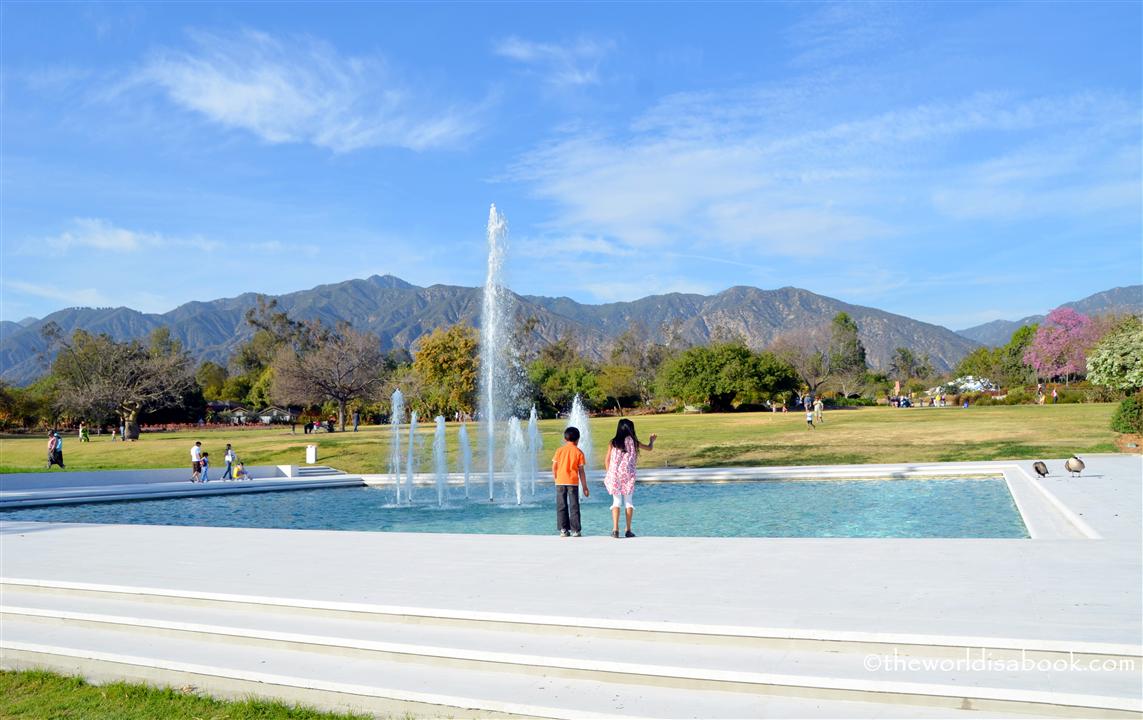 Often overshadowed by other attractions around the Los Angeles region, the arboretum is such an enjoyable place to visit and relax.  We were only here for a few hours but will definitely return since we now have annual memberships to the American Horticultural Society's Reciprocal Admission Program. This offers free admission to a network of gardens all over the USA, Canada, the Cayman Islands and the US Virgin Islands – a great deal when traveling.  I guess you'll be seeing more botanic garden posts in the future here.  Happy Spring!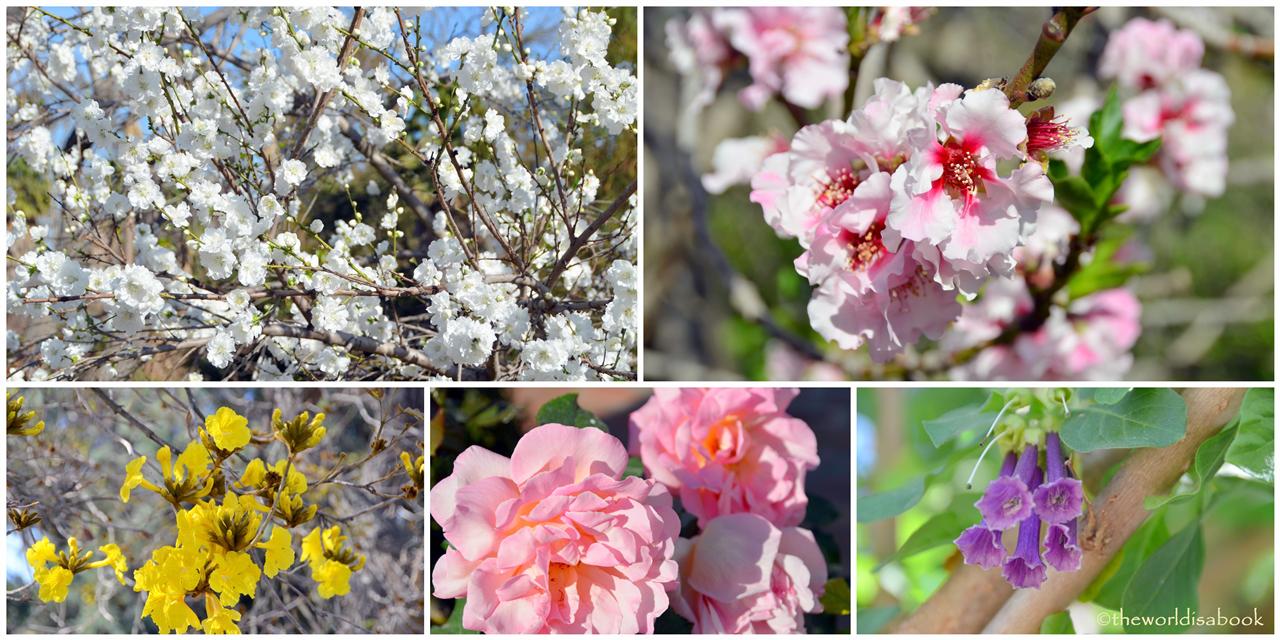 Los Angeles Arboretum Basics:
Address: 301 N. Baldwin Ave Arcadia, CA 91007
Hours: 9 AM – 5 PM Daily
Website: www.arboretum.org
Admission: $8 – Adults; $3 – Children (5-12); $6 – Seniors ; CASH Only
A one hour tram tour is available for an extra $4.
*What is your favorite Springtime activity or garden to visit? Have you enjoyed the Spring blooms yet?