Touring Aruba: Cacti and Beaches
Aruba is one of the ABC Islands in the Southern Caribbean along with Bonaire and Curacao.  It is one of four countries under the Kingdom of the Netherlands.  We were there a couple of years ago on a cruise port stop.  Our plan was to spend time at one of their beaches and do an island tour not having much beach time during this intensive five port cruise itinerary.  Its distinct rugged, arid landscape of cacti and beaches made us curious and look forward to our day in port.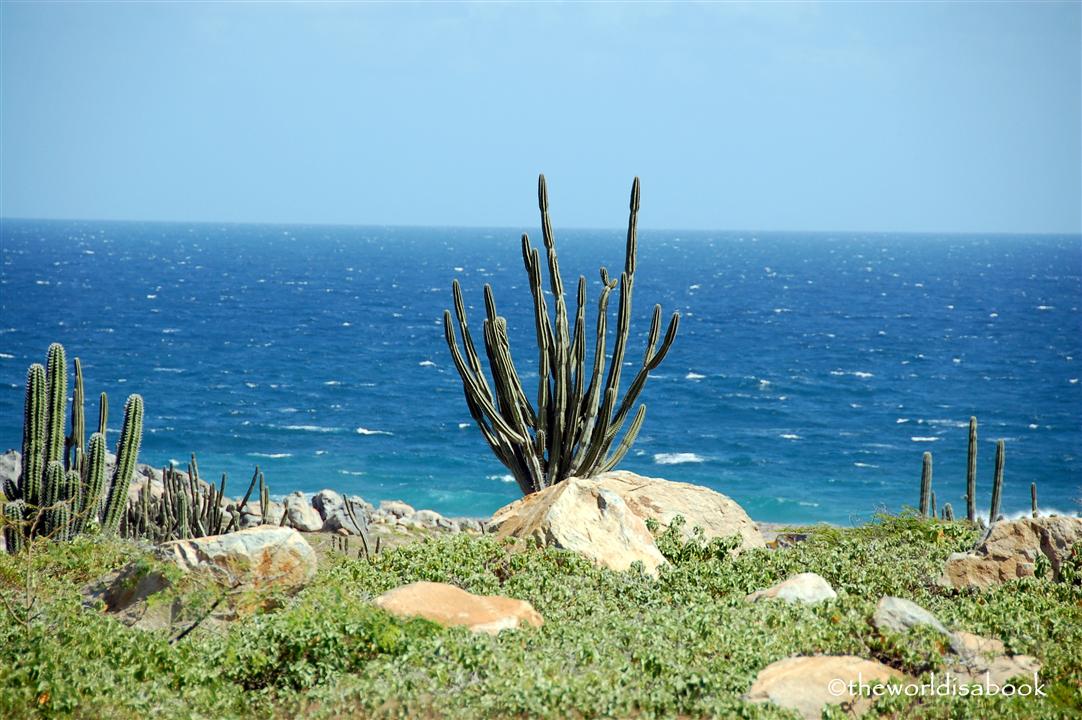 We found a tour bus outside the port that was going to take us to the western part of the island and then drop us off at one of the beaches.  Our great deal meant having to ride on a remodeled school bus covered in interesting graffiti.  It was definitely the most colorful tour bus we've been on.  The upside was we'd easily spot ours among the bland looking tourist buses at each attraction.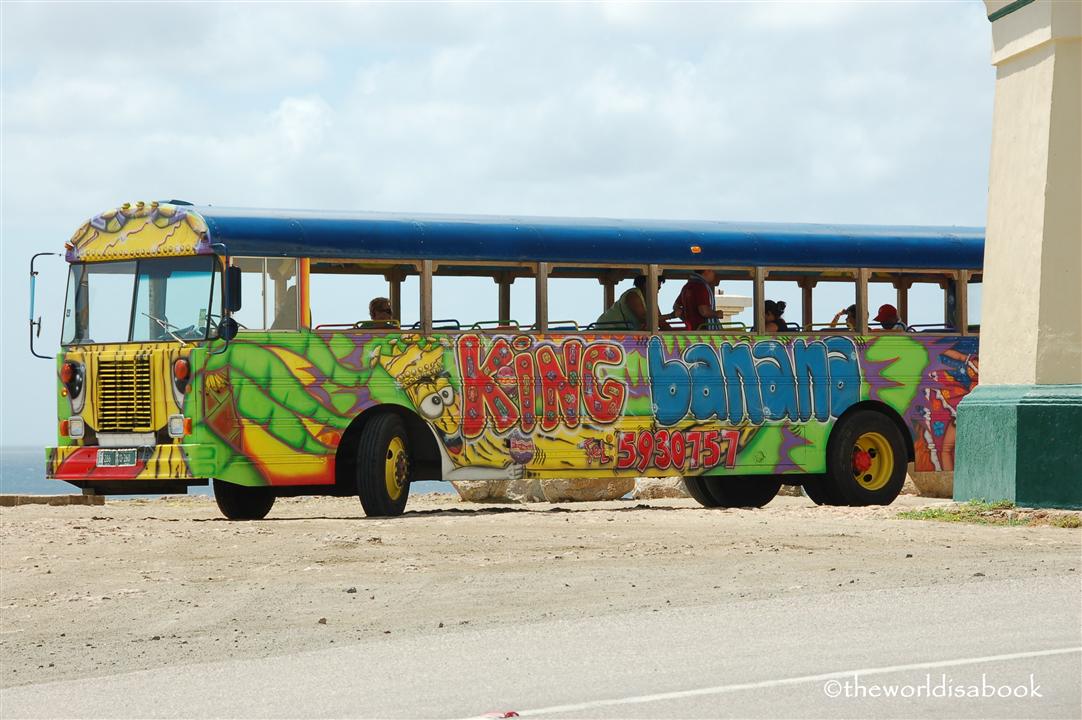 Not to be outdone, the bus interior was just as colorful and decorated with the island's attractions throughout the ceiling.  You can't help but smile and shake your head upon seeing all of this.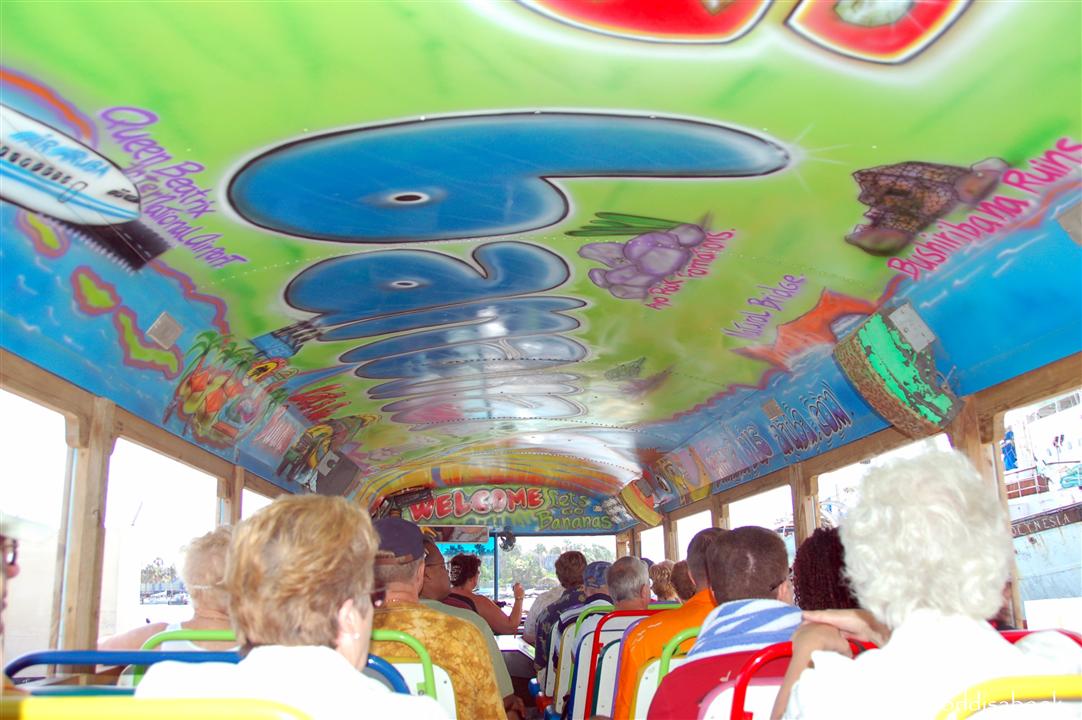 Passing by its capital city of Oranjestad, this Seaport mall building is similar to the ornate and colorful Dutch architecture found throughout the city.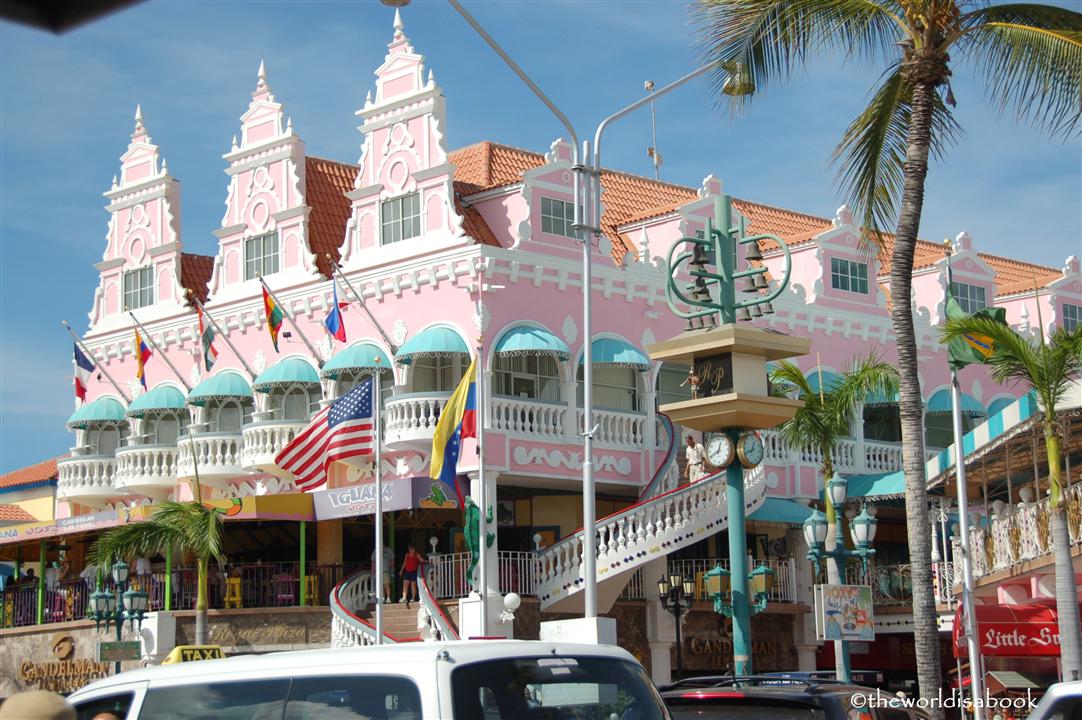 Our kids were entertained with these quirky roadside "attractions" along the way.  It looked like Aruba had a fascination with large animals on rooftops.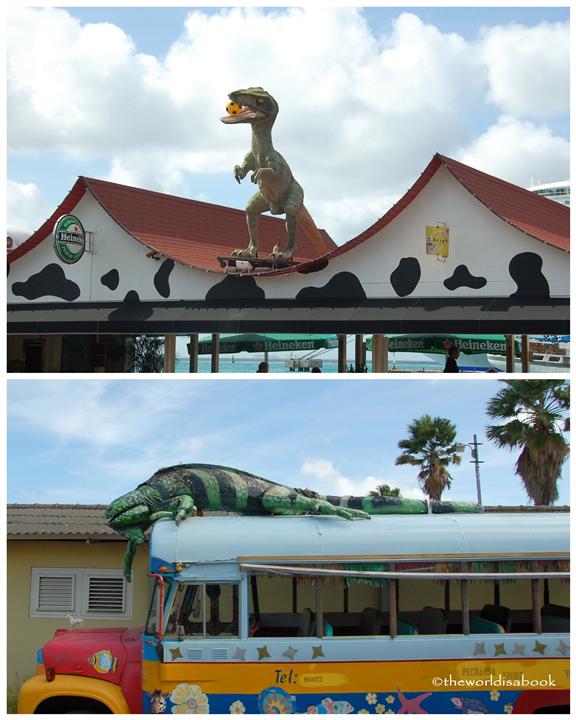 Most of their houses were pretty colorful too.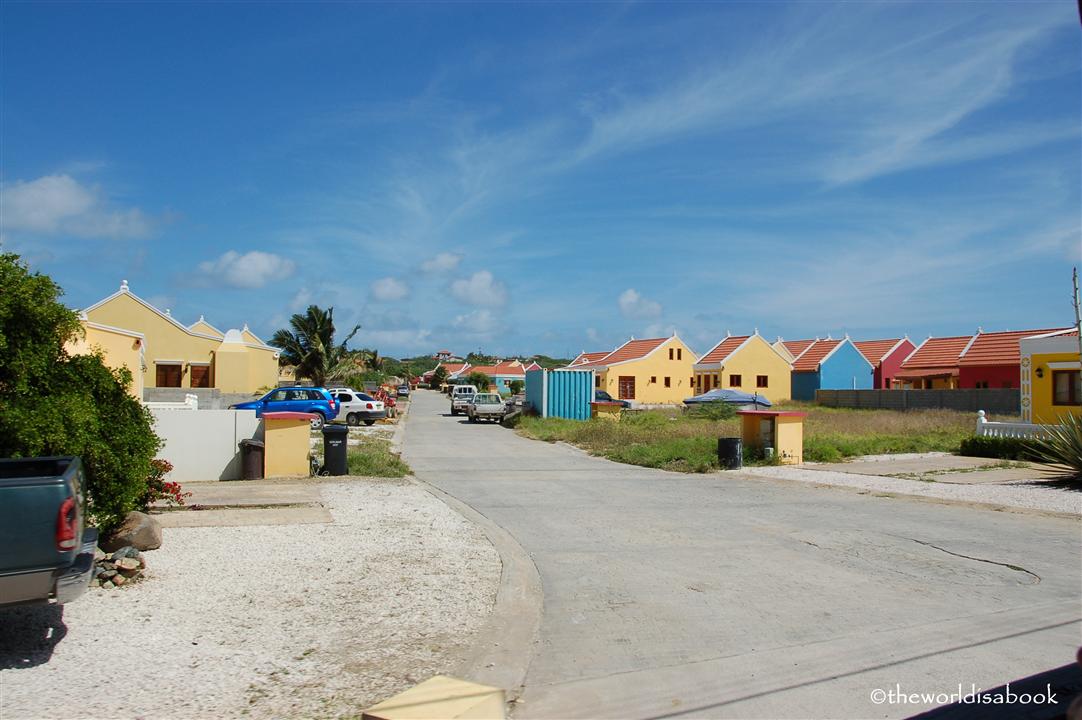 Located at the center of the island, the Casibari Rock Formation was our first stop.  It was a cluster of large, wind-carved boulders rising amidst the landscape.   We followed the lone narrow staircase with steep steps and tunnels to the top often waiting for others to get down.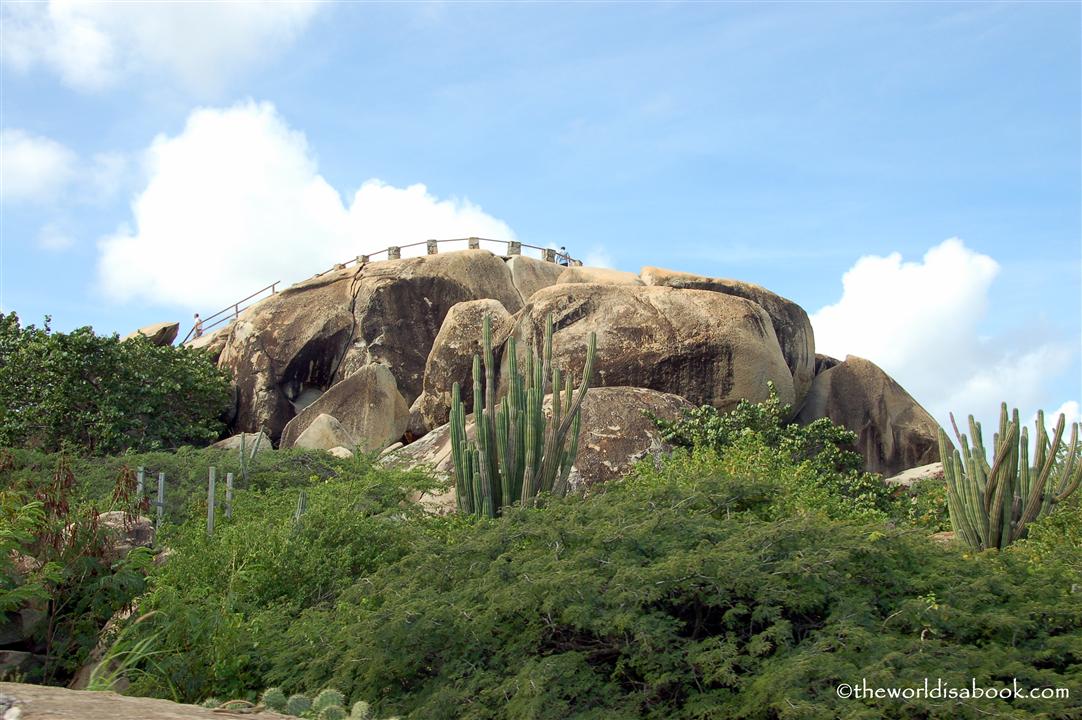 We were greeted at the top with panoramic views of the island and a wonderful view of Mount Hooiberg known as the Haystack.   The one thing that caught my eye quickly was the amount of varied cacti surrounding us.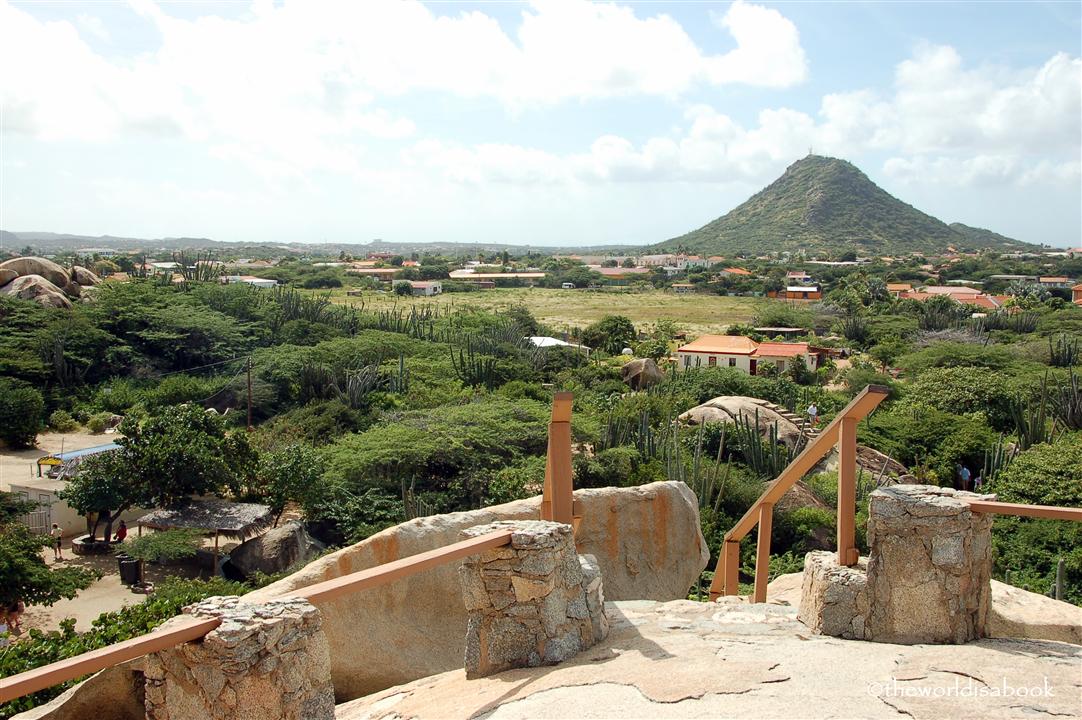 Our next stop was the quaint Alto Vista Chapel which was located on the site of Aruba's first Catholic church founded by a Spanish missionary in 1750.   Built in 1952, this yellow chapel was a popular tourist attraction for its location and serenity where services are still offered once a week.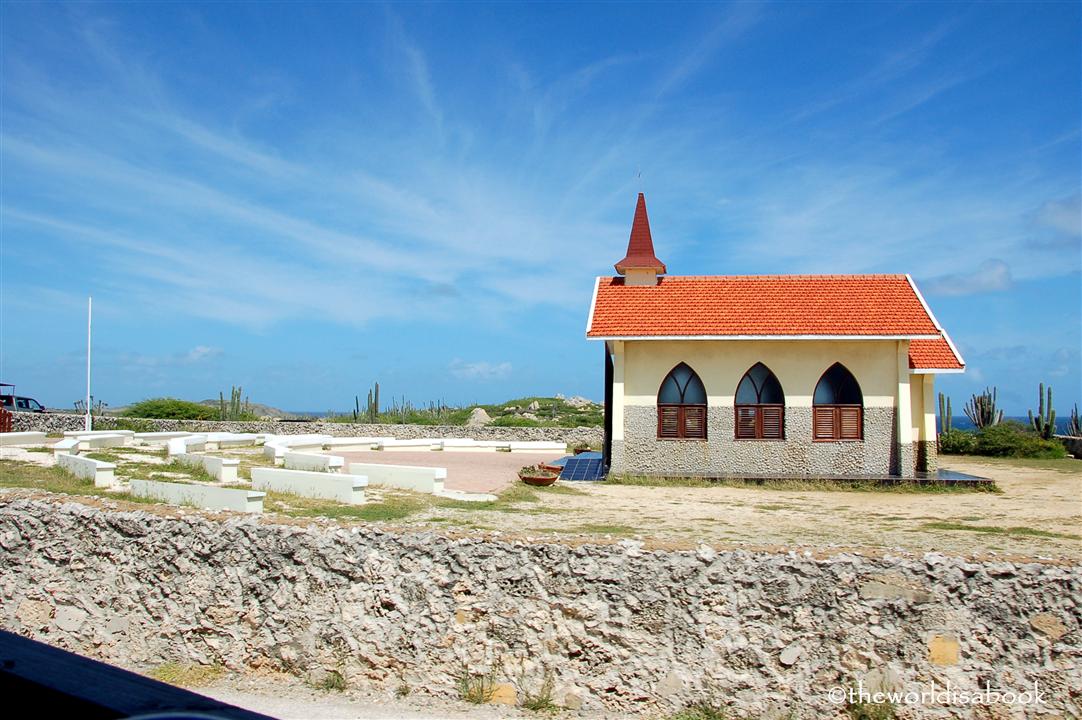 The chapel's interior is very small and intimate with a simple altar and some wooden pews enclosed in yellow walls.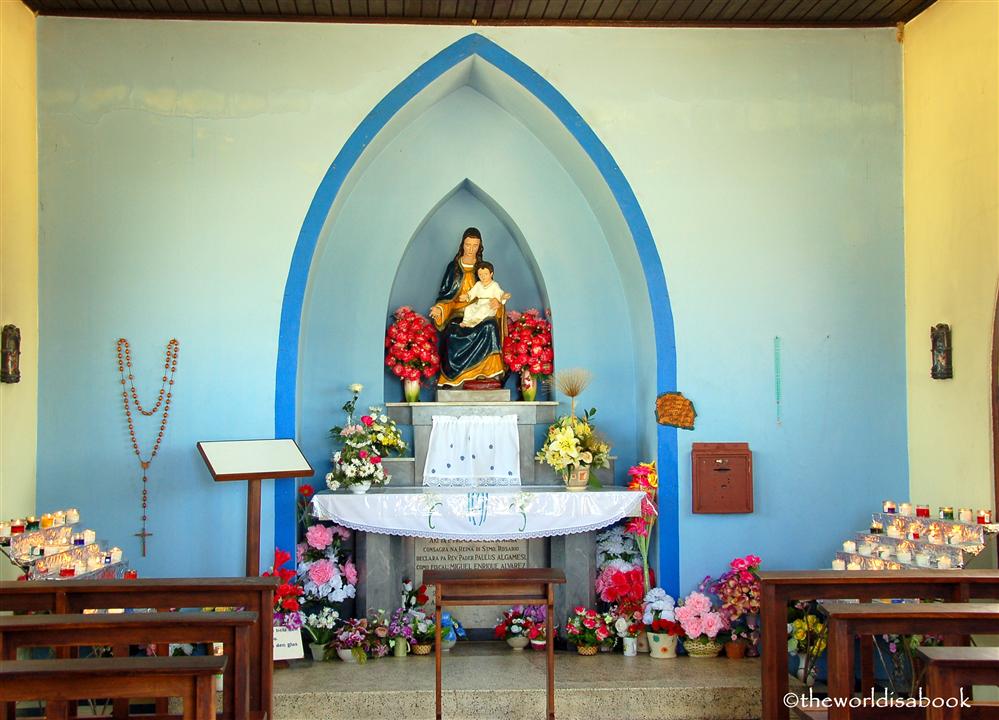 No matter what faith you may believe in, there is no denying the tranquility felt against the crashing waves and the scenic ocean in the background.
The California Lighthouse is one of the island's famous landmarks and was our last attraction stop.  The stone lighthouse was named for a US ship – the SS California – that sunk off Aruba's coast in the early 1900s.  Unfortunately, it was closed during our visit.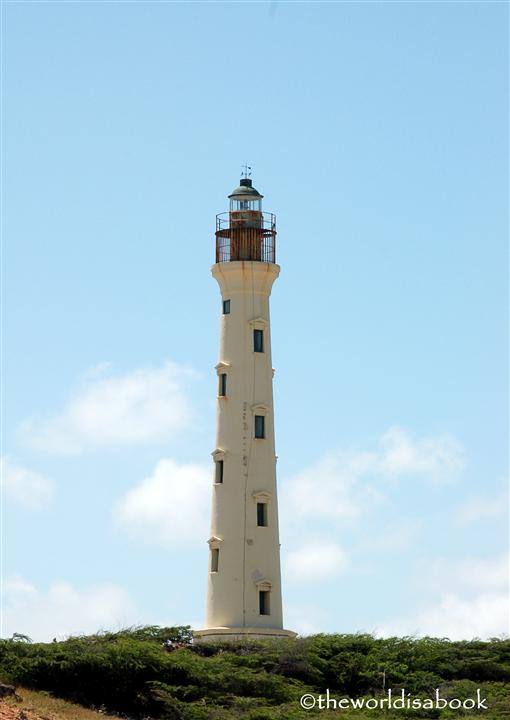 But, one of the best things about being in this area was the view of what Aruba is famous for – its beaches and resorts – with the ever present cacti on the foreground.  It was certainly a unique and different scenery to get used to – cacti, palm trees, shrubs and beaches together.
We were dropped off at Palm Beach where we spent a few hours enjoying the white sand and warm turquoise water and returned to the port via their efficient city bus.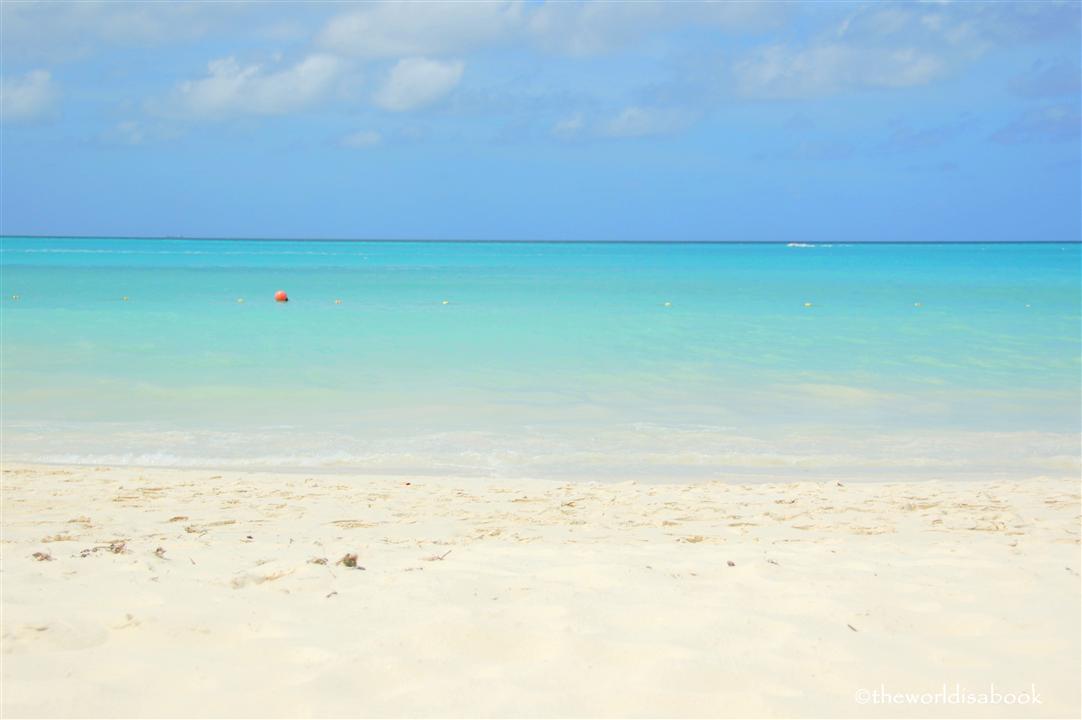 Their beaches surely did not disappoint and it was so apparent why this was such a popular island for vacationers.  Another advantage is its location under the Caribbean hurricane belt resulting to great year round weather.
Needless to say, our family enjoyed our time here and would love to return to this beautiful island for an extended period.  Aruba's tourism slogan is "one happy island" and it definitely lives up to it.
*Have you been to the happy island of Aruba?  What are your favorite island destinations?
Pin it for later!