My Travel Seven Super Shots
I am taking part in Hostelbookers 7 Super Shots photo post game that has been making its way around the blogosphere.  The premise was to choose seven favorite photos fitting pre-defined categories.  Then, nominate other bloggers.  Hence, the game of tag ensues.
I loved the idea of this post.  Sounds simple enough, right?  But, for a couple who loves taking pictures it was a bit of a challenge to only choose seven and to try to fit them into the provided categories.  Although as I looked through countless pictures, it gave me a chance to reminisce and be reminded that my kids are growing up too fast.
A Photo that… takes my breath away
There have been many sights over the years that left me speechless and Niagara Falls is one of them.  But, this picture was the one that had the most collective gasp in awe because it was taken aboard the Maid of the Mist tour.  We heard all the WOWs from passengers on board as we neared the waterfalls.  This tour really captured the majestic and breathtaking beauty of the falls up close and from below.  The power and immensity of Niagara was too remarkable beyond words.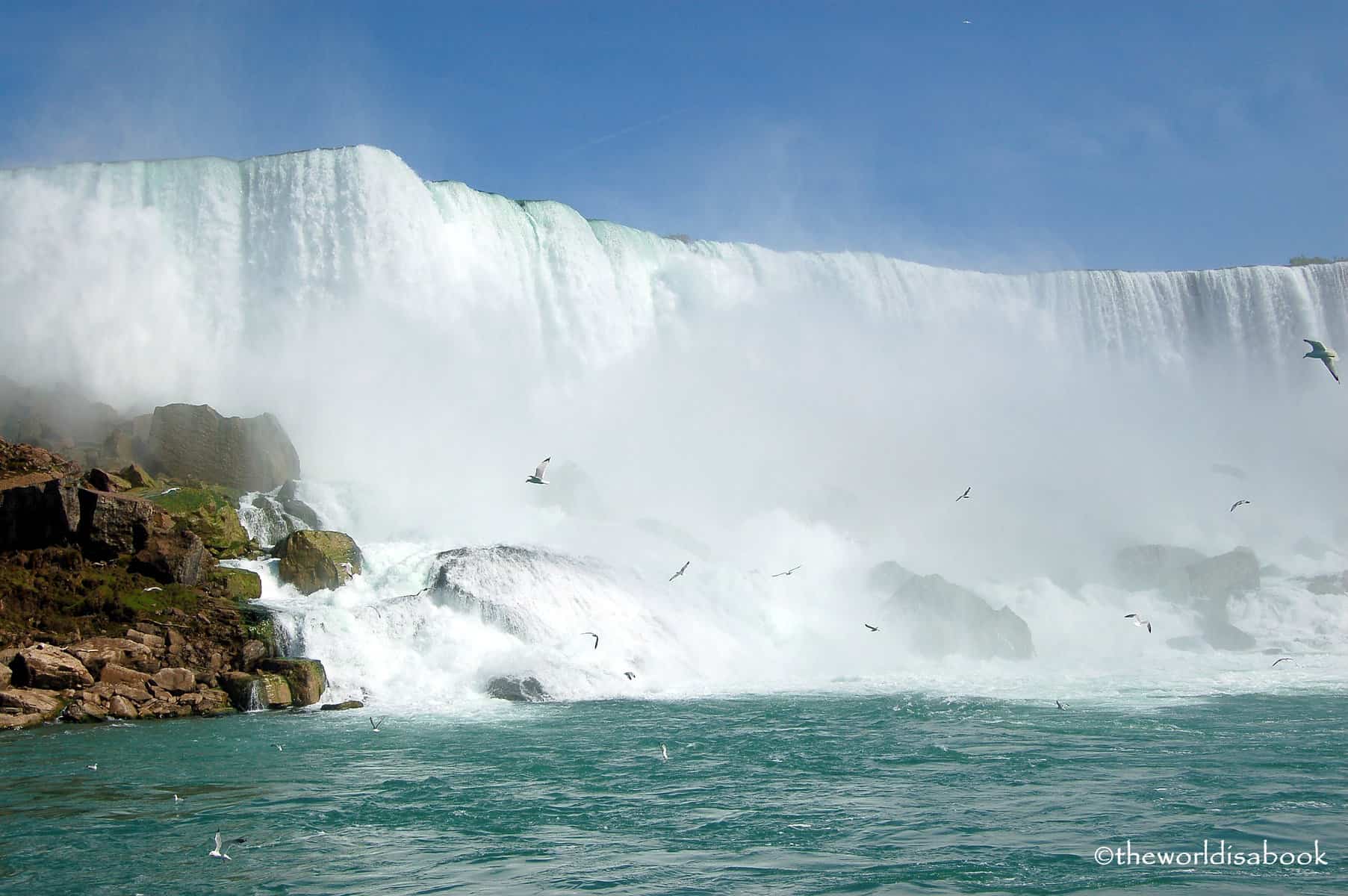 A Photo that… makes me dream
I think this picture is a perfect representation of sailing off into the sunset.  Don't most of us dream of it in one way or another?  One of the best places to watch a sunset is at Kaanapali Beach in Maui where this was taken.  I could only imagine how those cruise passengers aboard the ship were marveling at this sunset.  Cruising has been a big part of our family travels and we always look forward to the next one and dream of the exotic destinations it will take us.  It's easy for me to look at this picture and dream of travels, beaches and this beautiful sunset.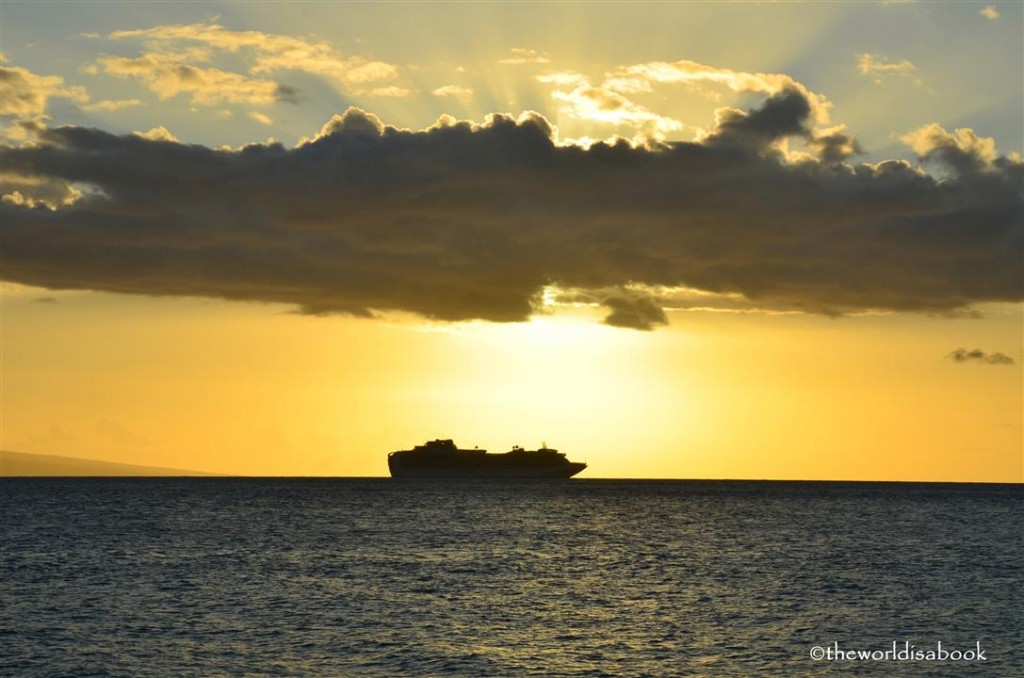 A Photo that… makes me think
This is one of my favorite pictures so I wanted to somehow put it in one of the categories.  This was taken on the colorful Italian island of Burano, near Venice, where the houses and buildings were painted in various pastels.  One of my first thoughts as we were walking around this charming island was if there was a significance to choosing a particular house color.  I know this sounds really superficial but I was curious at that time.  Did the owners pick their favorite colors?  Did they get someone's leftover paint?  What did the husbands really think of staying at a bright pink or purple house?  I have since found out that the locals need to petition the government for re-painting and are given a set of colors to choose from based on their location.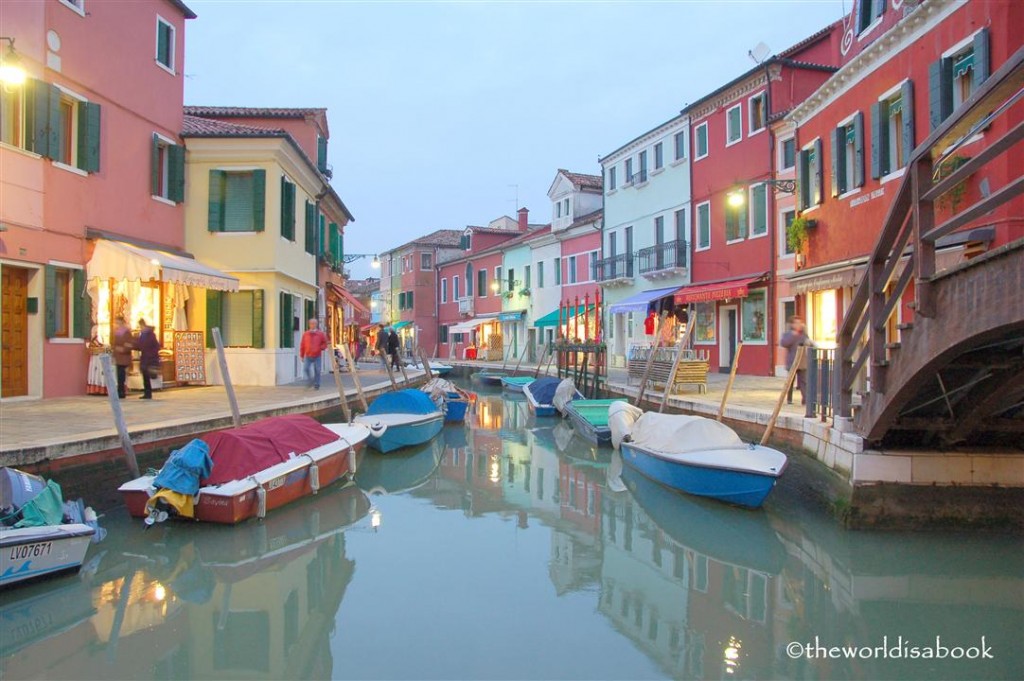 A Photo that… makes me laugh or smile
This was a particularly hard one since there are many pictures of my kids that just melt my heart and make me smile.  Instead, I chose the one that got a bit of a laugh from family and friends when it was posted on Facebook.  Despite what this picture may look like, my son came out unharmed from this action shot.  The plan was for the two of them to do sidekicks together in front of the Grand Teton National Park sign in Wyoming.  Well, my then five-year old couldn't quite control his body from the stepping block and his came out as a straight kick.  My husband has an inexplicable desire to do these jumping shots and channel his inner Bruce Lee at various National Park signs.  Thank goodness, he's a bit more restrained in crowded tourist attractions.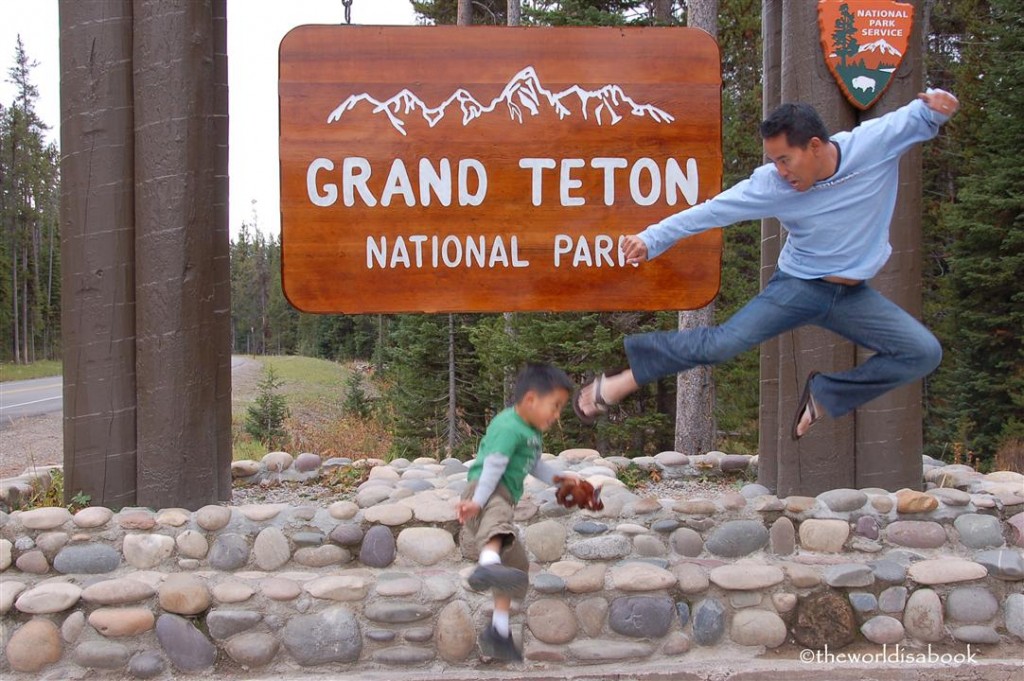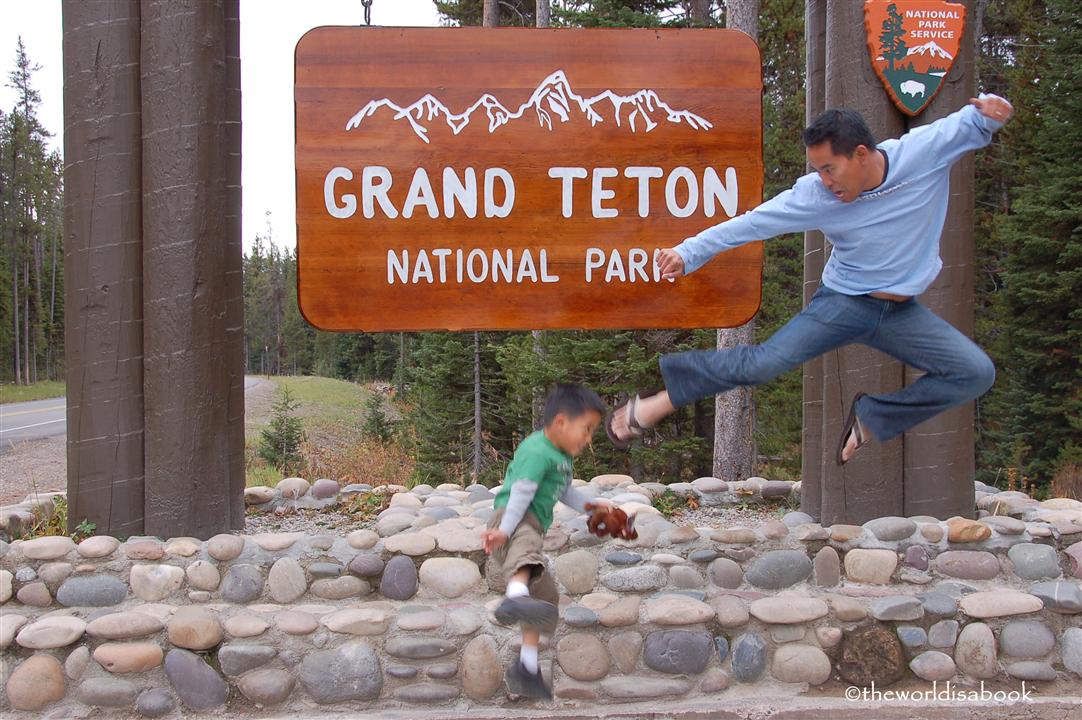 A Photo that… makes my mouth water
One of the foods I looked forward to eating during our trip to Brussels was Belgian waffles.  We found the nearest waffle place after getting off the subway and ordered away.  The sights and smells of these waffles with a wide selection of made to order toppings made me savor every bite.  I could have eaten these throughout the day.  They were warm, crispy and perfectly seasoned.  There were many window displays with so many mouth watering options tempting us at every corner.  The smell was so enticing and wafted through some of Brussels' streets.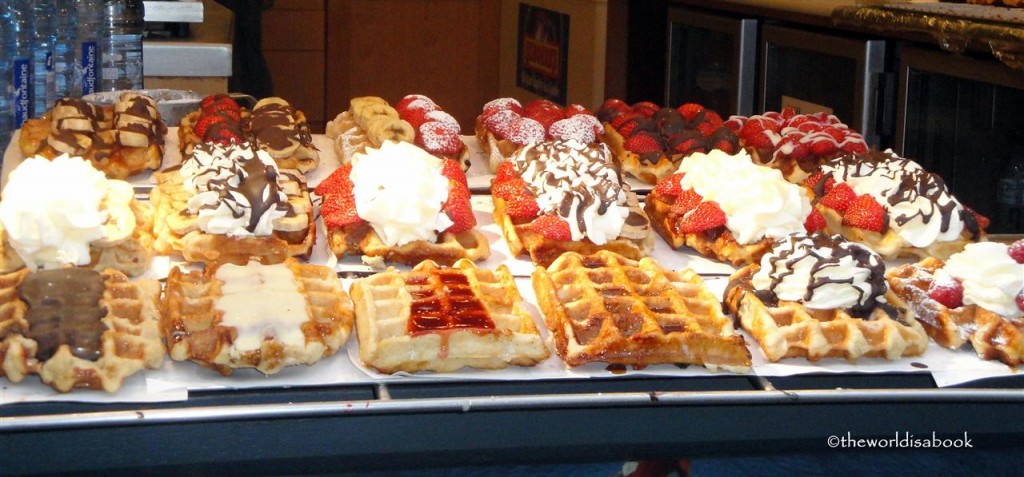 A Photo that… tells a story
We've visited a few ruins during our travels but the Kohunlich Mayan ruins in Mexico left so much untold story.  Maybe because it was deep in the remote jungles that many people don't regularly visit or the fact that only a third of this area has been excavated made it so mystical.  These ruins told a story of a civilization, believed to be a regional trading center, that prospered between 300-1200 AD.   Its main attraction was the Temple of the Masks.  The meanings of these well preserved masks have been interpreted in so many ways but all believed to be a tribute to the Maya Sun God.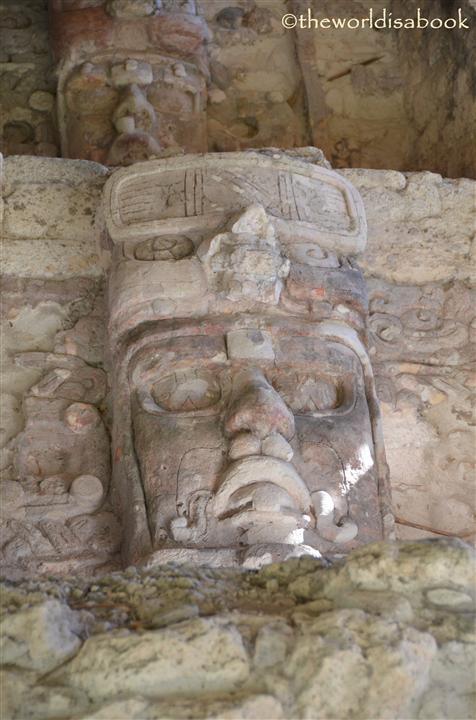 A Photo that… I'm most proud of (aka my worthy of National Geographic shot)
This was another difficult category.  After all, National Geographic is a challenging brand to associate any pictures with.  After a long, winding drive up to the Haleakala National Park in Maui, we were greeted with this spectacular view of the crater.  Like a painting rising above the clouds, its unique landscape was so incredible.   It was like staring at a scenery from another planet.  There aren't many pictures I would enlarge and hang inside my house but this would definitely be one of them.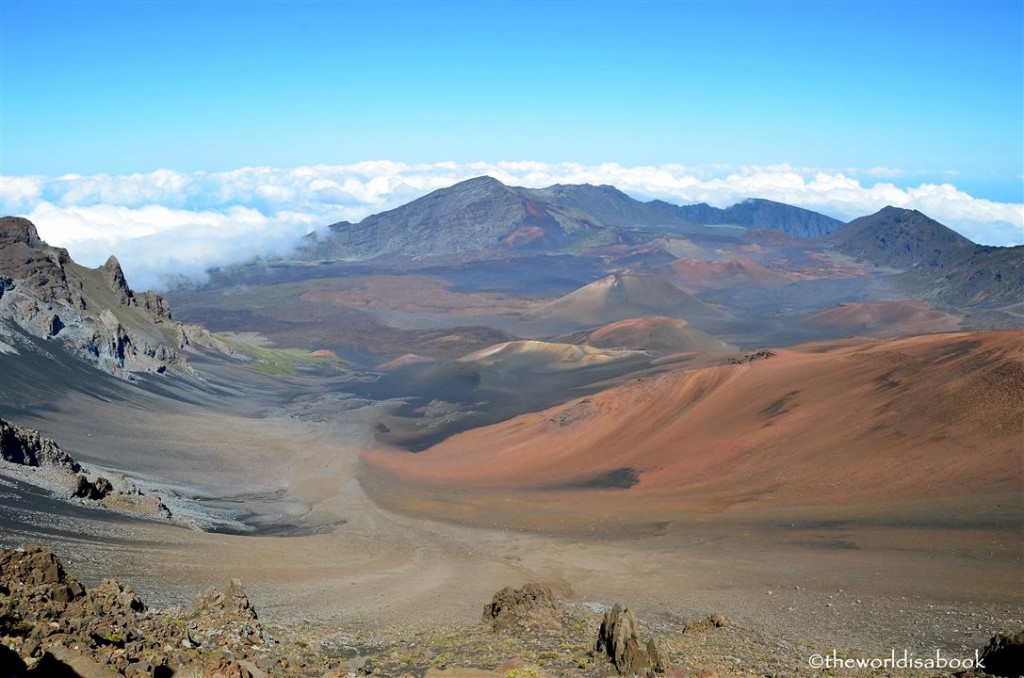 *Which picture is your favorite?  Any similar shots like these?
Check out these related posts: