Tips for Visiting National Parks with Kids
America's National Park system of almost 400 parks, monuments, lakeshores is visited by millions of visitors annually.  They are our country's treasures which must be preserved for our children.  In honor of National Park Week and as a companion to the post from last week of reasons to visit National Parks with the kids, here are some tips for visiting National Parks with kids. Little things that can make the visit more fun and educational for the whole family.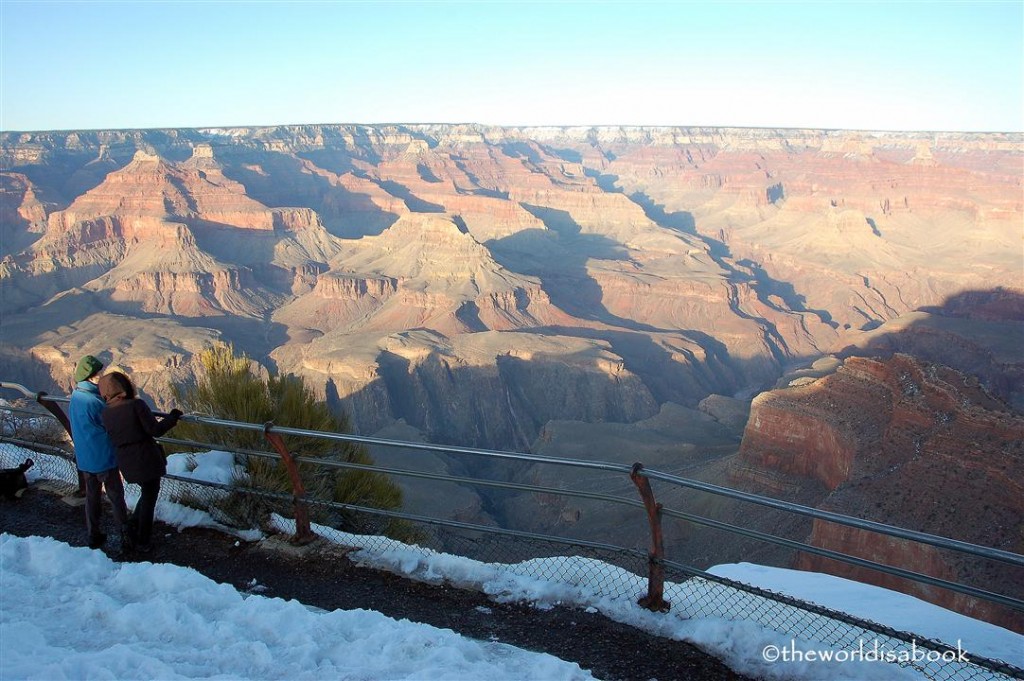 Planning the Trip
Some of these parks are so huge they require quite a bit of planning when visiting.  Get the family familiar with the park you're visiting and get the kids involved.  Show them the attractions they will see and ask which ones they're looking forward to seeing in real life.   We've acknowledged the fact that we can't visit a place all in one day even small ones like Cabrillo National Monument.  Take your time.  If you can't see all of the attractions, it's just another good reason to go back and explore some more.
Visit the

National Park Service website

 f

or

detailed information on each park.  This site is an invaluable resource of information.
Download the free

Oh Ranger! Park Finder Mobile

app.  It's only available for the iPhone, iPad and iPod Touch which lists available activities for all of America's federal and state parks.
Download the free National Geographic's National Parks  (for iPhone, iPad or iPod only)  which just came out this week. It offers information on 20 National Parks including lodging, weather, activities, maps , attractions with GPS coordinates and stunning photos.
If you're going to one of the six featured parks, watch the PBS series by Ken Burns (The National Parks: America's Best Idea)
Collect passport stamps.  The Kids' Passport to Your National Parks stamp series is a fantastic keepsake.  They can collect stamps from the parks and have a field journal.
Curb the cost.  Consider the $80 Annual pass if planning to see more than four parks in a year.  For adults over the age of 62, a lifetime admission is only $10.  So, keep that in mind when traveling with the grandparents in the car.
What to Bring
Pack A LOT of food.  Avoid the "We're hungry" whines and ensure there are plenty of food and snacks to feed the kids.  There can be long drives between attractions with no signs of vending machines or stores.   The limited places you'll find, understandably, have huge markups.  The great thing about packing is the scenic picnic spots overlooking canyons, meadows and rivers.
Bring drinks/water.  Liquids are also essential during these long drives, when hiking or biking and especially during the summer months.  Many parks recommend a gallon a day per person or two gallons when hiking.  Please keep in mind that disposable water bottle sales have recently been banned at the Grand Canyon but they have installed water filling stations.
Get Restroom essentials.  Many of the restrooms in National Parks are not the modern conveniences we're used to.  They're pretty much big outhouses or portable toilets.  I always pack toilet seat covers, toilet paper and hand sanitizers.  Baby wipes are great for cleaning up and cooling off during hot days.
Camera Ready.  Give the kids an old camera or a disposable one during the visits.  You'll never know what they'll see from their level and perspective.  It's a proud moment when they see their pictures on screen or in print.  These pictures can also go on travel journals or scrapbooks if they keep one.  My 9-year-old daughter took this photo at Joshua Tree National Park.
Binoculars for the kids. These are perfect for spotting birds and wildlife or for a close-up of the waterfalls and canyons.  My kids love using theirs during the drives or while sitting at meadows and have spotted some pretty interesting things from afar.
Sunscreen and bug spray, anyone?  Some of these parks are at higher elevations so sunscreen is essential.  Always stay on the safe side and wear insect repellant.
Wear Layers.  It's always a good idea to dress in layers including hooded rain jackets.  You never know what surprises Mother Nature has in store for you.  It even rained during our visit to Death Valley on a pleasant day in May last year.  Don't forget the hat and sunglasses too.
At the Park
Go to the Visitors Center.  One of the first places to go at each park is the visitors centers usually located near the entrance. Talk to the rangers and get recommendations and ask for current trail and weather conditions.  Many centers have movies and exhibits to enhance the park experience.  Maps, trail guides and recent animal sighting boards are always available.  Sign up for ranger led activities – campfire walks, nature walks, stargazing.   Let the kids ask the Park Rangers questions.  We have yet to meet a Park Ranger who didn't enjoy interacting with kids.
Grab a Junior Ranger Packet.  While at the center, ask for these activity packets for the kids to engage them during their visit. While I like to think of the parks mostly as outdoor classrooms, my kids think of them as field trips where history and science come to life.  These packets help them learn more about the parks doing age-appropriate activities with the underlying message of Explore Learn Protect.  After completing the activities, be sure to turn it in for the Junior Ranger patch or badge. My kids love collecting these and reciting the pledge with the rangers.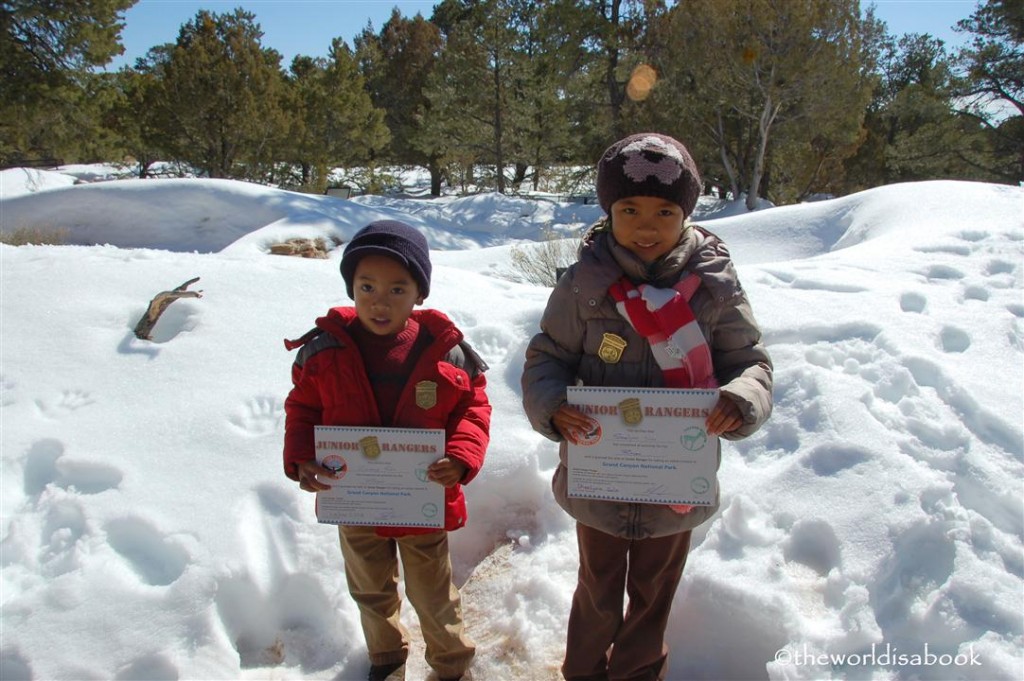 Follow the Leader. Let the kids take the lead at the trails.  Slow down and take the time to smell the flowers, breathe in the fresh air and take in the awe-inspiring beauty Mother Nature has provided.  Do a nature scavenger hunt with the kids.
Break the Trips.  We've made sure to include enough rest stops during the drives.  No matter how much they're used to road trips, my kids still get restless during these long drives.  Luckily, many National Parks created plenty of scenic lookout points and picnic areas along rivers to stretch their legs and get out of the car.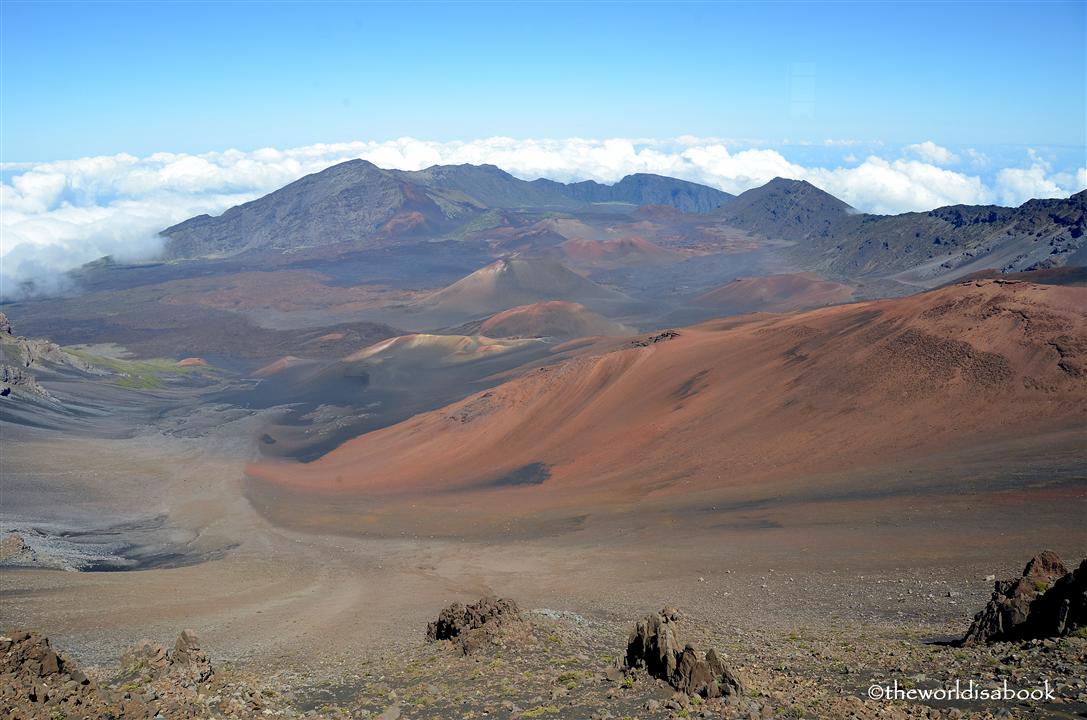 Gas up! Before going in to the parks, be sure your gas tank is full.  Gas stations are either non-existent or very expensive or few and far between.

Go Shopping!  Visit the stores and get a small souvenir i.e. magnets, puzzles, book about the park, beanie baby.  All proceeds go back to the park which helps this very much underfunded agency.
Share A Ride.  Many National Parks provide free, eco-friendly park shuttle buses, usually during the summer, with convenient stops at major attractions. These were put in place to reduce traffic and pollution and to enhance the overall park experience.
Stay Ahead of the Crowd
These attractions can get particularly crowded especially during the summer but with some planning and timing, an enjoyable experience is still possible.
Visit During Low Season.  With school in session, it's usually unavoidable to visit during the summer when everyone else is there.  But Fall holidays and Spring breaks also make it ideal times to explore the parks.  Weekdays may not always be feasible but during breaks, they make a big difference.  Even Winter is a wonderful and magical place to visit for some parks.  My kids just went skiing at Badger Pass in Yosemite last month during part of their Spring Break.  It was supposed to be a group class and they ended up being the only two in class with an uncrowded mountain and wide open spaces perfect for kids trying to master skiing.
Buy in Advance. If it requires a ticket to get to a place, i.e. ferries to someplace like the Statue of Liberty, Channel Islands NP,  reserve online in advance to skip the lines.
Stay in the Park. To save time and for more convenience in visiting attractions, try to stay within the park.  There are various lodging options available for the family.  Reserve popular lodging and campsites at popular places months in advance especially if traveling during the summer.
For our final tip, I'll leave you with this picture my husband took at Sequoia National Park last November using his zoom lens.  Cars were stopped on the main road and everyone was taking pictures of a black bear on the hill from afar.  But, there was one "gutsy" (for a lack of a nicer word right now) man who climbed the hill and felt the need to see the bear up close.  So, here he is a few yards from a bear taking a picture of it with his IPhone.  I'm sure he forgot that bears are wild animals.  Lesson and tip for the kids – Don't be this "gutsy" guy.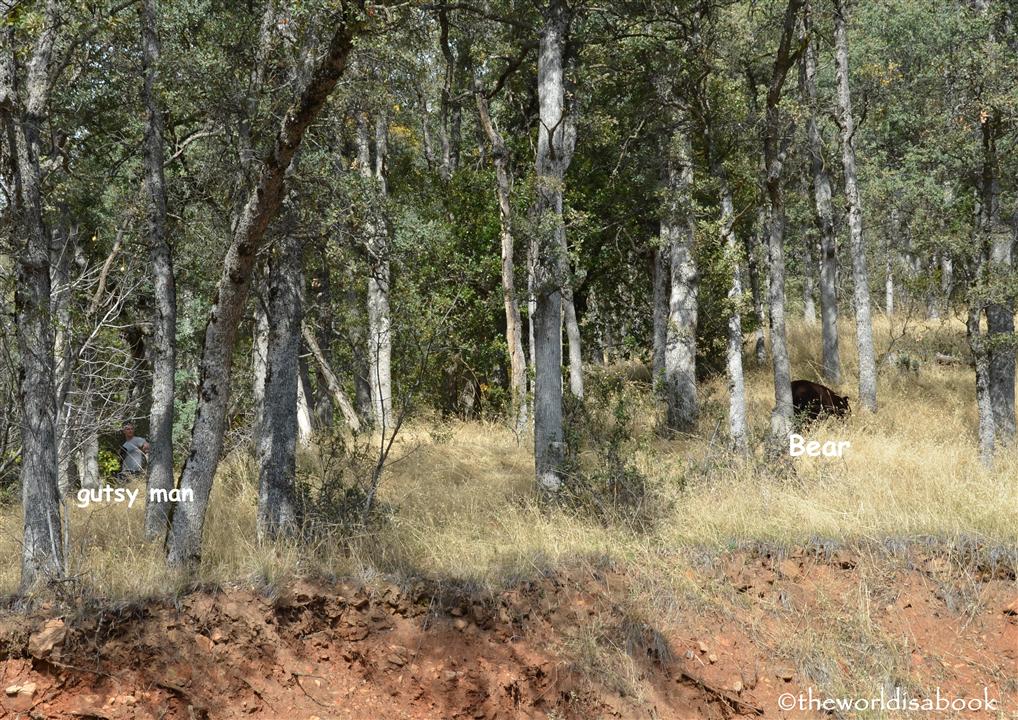 No matter which park you may be visiting this year, I hope that you and your family enjoy and have a wonderful time.
*Do you have any tips for visiting National Parks with kids you would like to add or share?
Related Posts: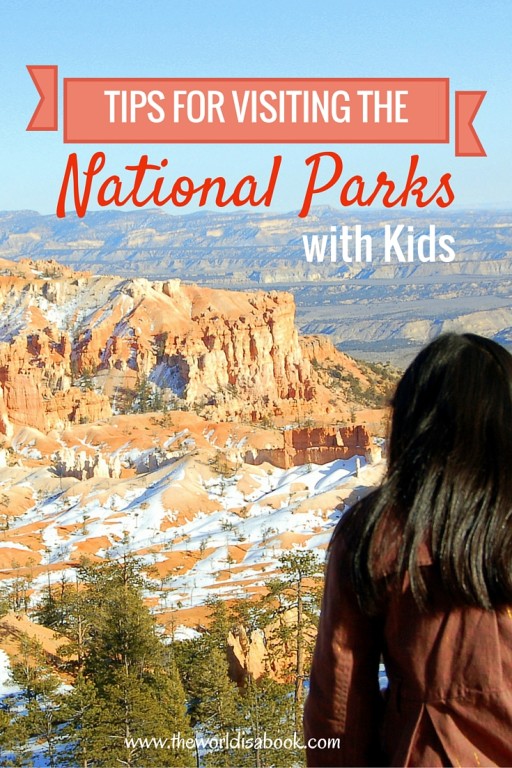 Check out these related posts: