Wandering the Alcazar of Segovia with kids
When we were in Madrid a couple of years ago, we only had time for one day trip outside the city.  We chose the idyllic, walled city of Segovia, a UNESCO World Heritage site, with narrow cobblestone streets, magnificent architecture and a majestic castle on a hill.  Looking like it came straight out of a fairy tale book, it was breathtaking.  This castle had a drawbridge, a tower, turrets and spires – major wish list items for castle sightseeing with kids.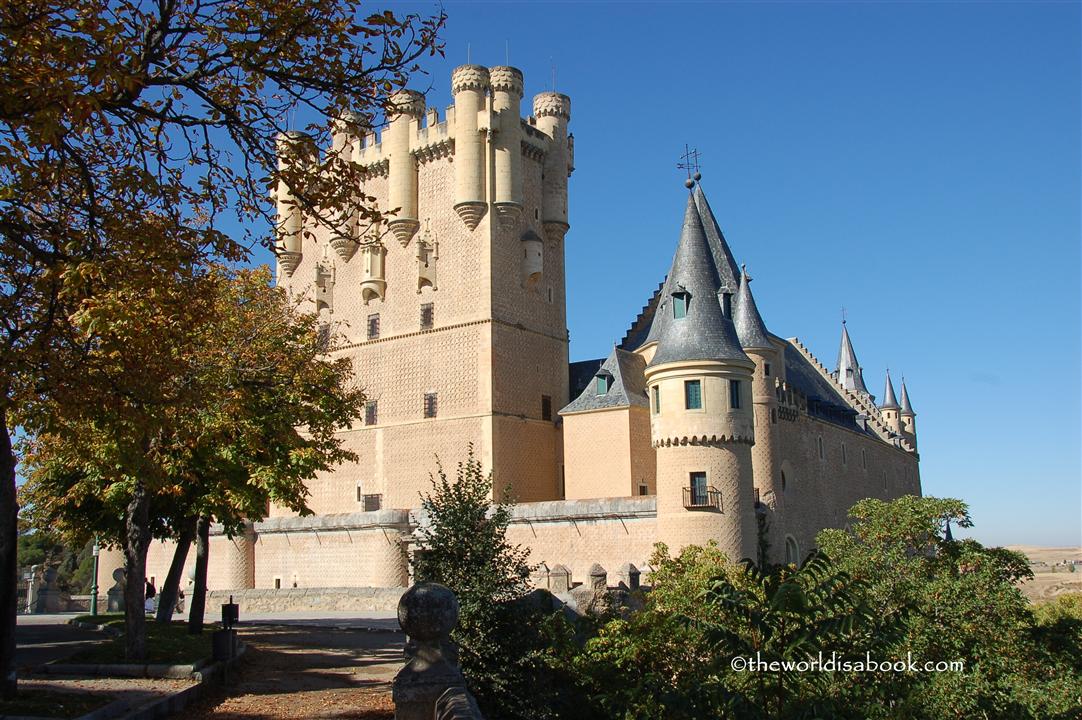 The Alcazar (Arabic word for royal residence) was originally built in the 12th century by King Alfonso VIII on an old fortress site.  It is prominently perched on top of a huge bedrock and visible for miles.  It served as a residence for many Spanish royalties who added their personal touches to the castle construction over the years.  King Ferdinand and Queen Isabella (the same ones who authorized Columbus' expedition) were married here.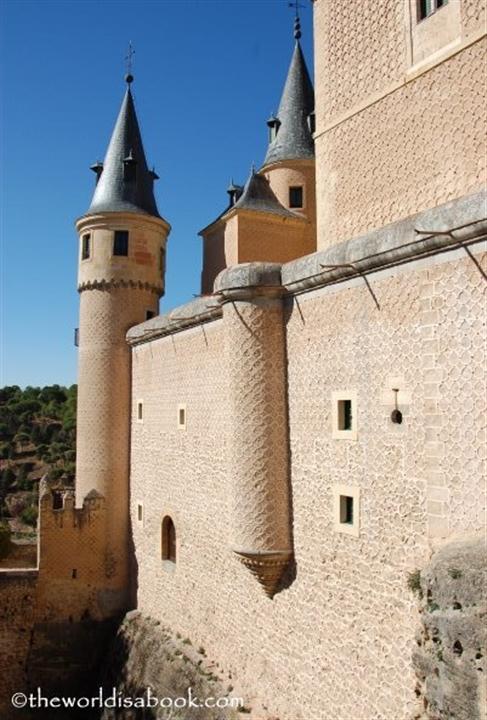 When much of the royal family moved to Madrid, the castle served as a state prison until the mid-1700s.  The Royal School of Artillery was housed here until most of the original structure was destroyed by fire in 1862.  Everything was rebuilt to its original state in 1882.  It became a military academy until the mid-20th century but now largely used as a museum.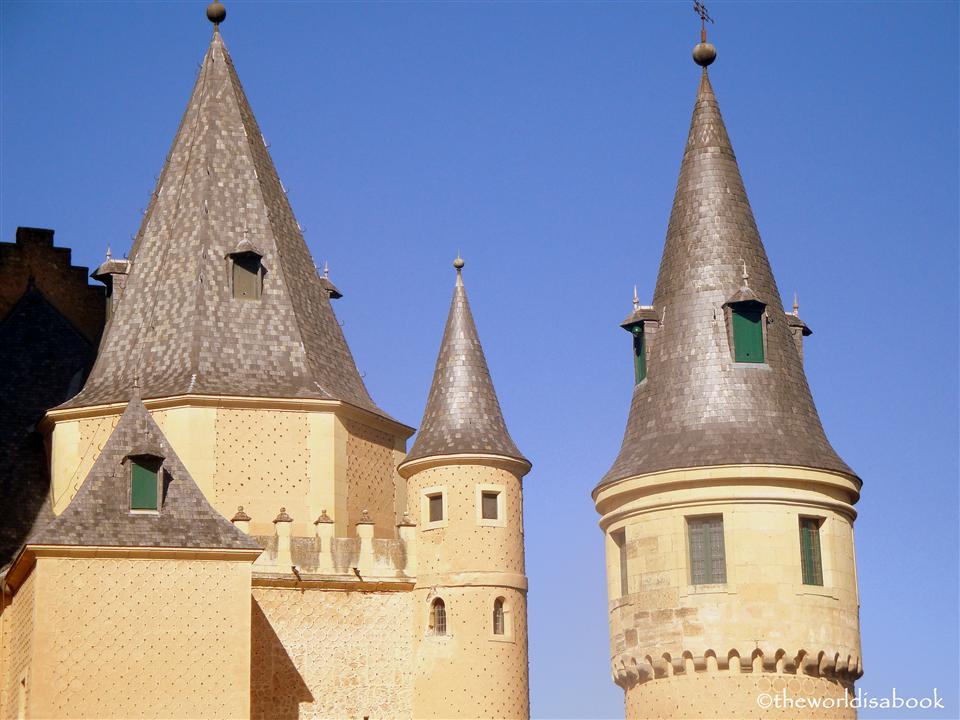 We went in through the drawbridge and looked down to see what used to be a defensive moat with not much water left.  We were all so excited to enter our very first Spanish castle.  I admit I wished I lived in a castle like this when I was young so visiting this was almost a dream come true.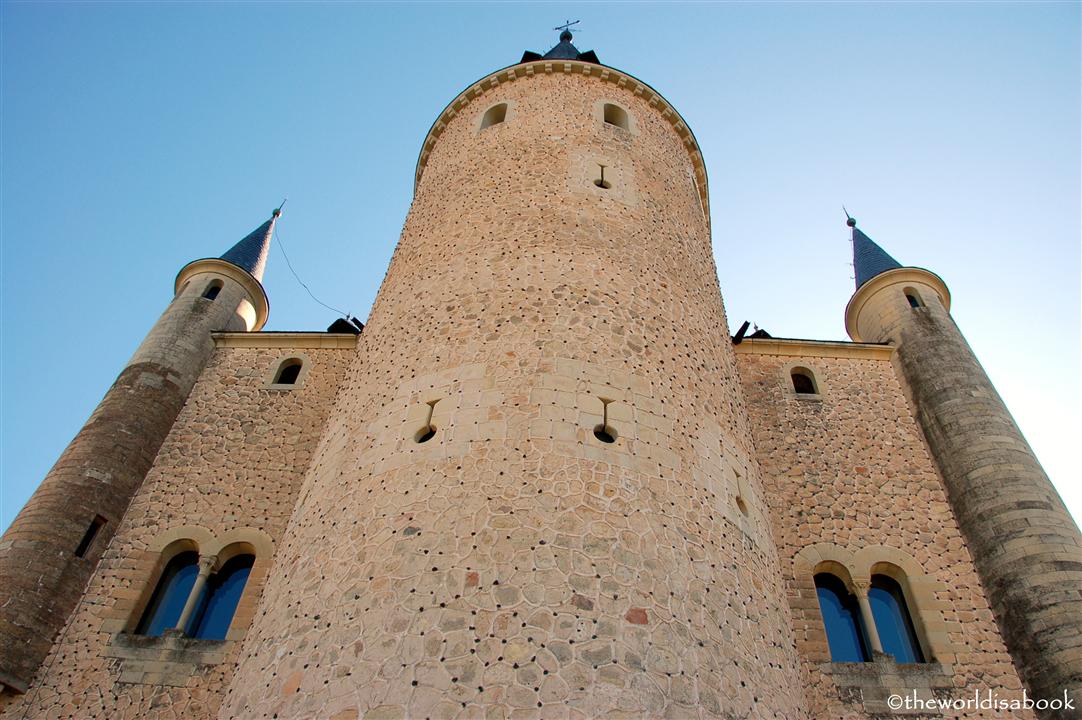 In contrast to Madrid's Royal Palace, we were allowed to take as many pictures as we wanted here.  The highlight for my kids was the room full of armory and knights of different sizes including one on a horse in full regalia.  It was interesting to see the horses also had their own armor.  They picked their favorite knights to pose with and ran excitedly from one to the other. Their only rule here was "No Touching".  Of course, we caught our then four-year-old son sneaking in some strokes at a couple of armors.  I guess there was just too much temptation with all the shiny objects.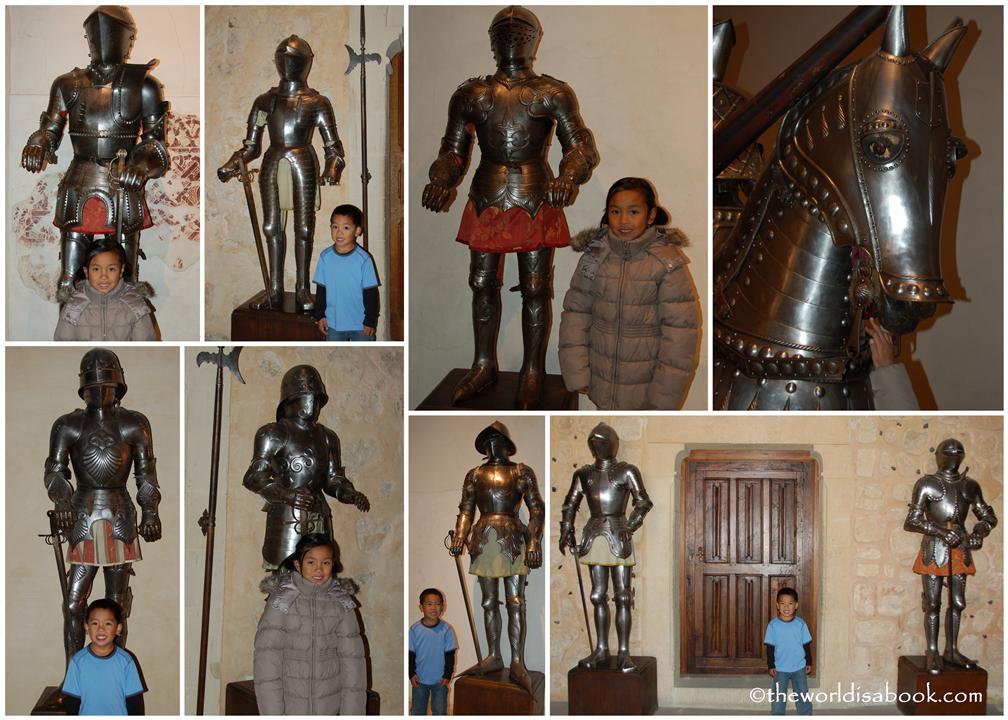 If that collection wasn't enough, there was another room near the tower with more armors, weapons, cannons, swords and shields. It was so interesting to see all the weapons and inventions used during that time.  It makes one wonder how they kept everything so shiny.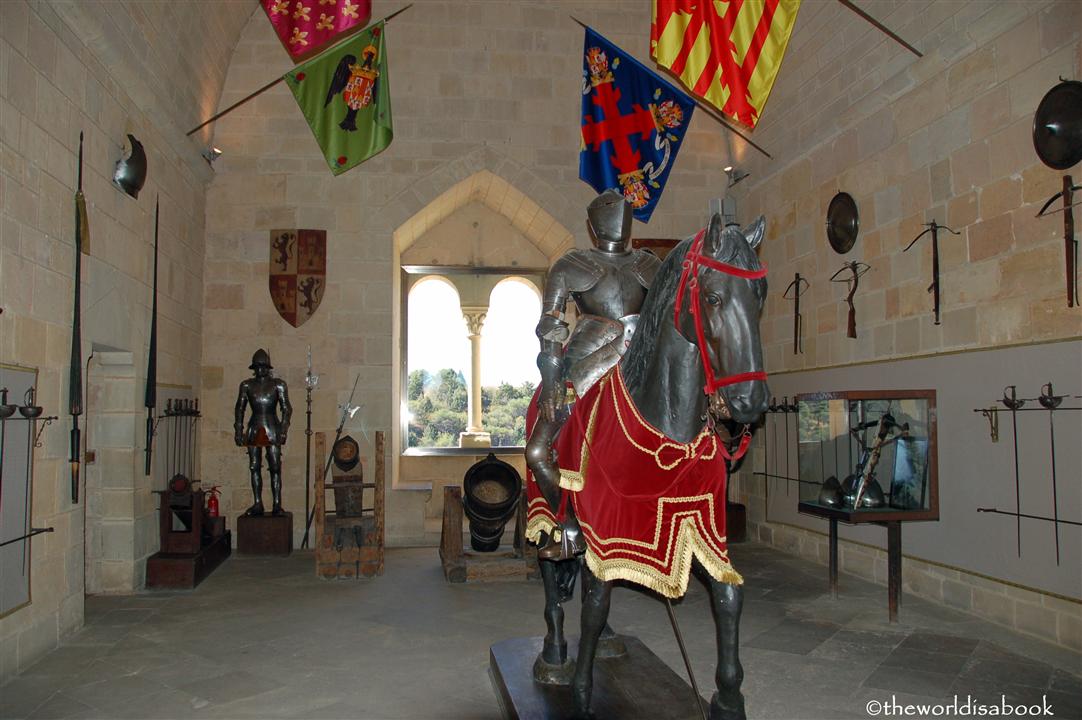 We didn't do a tour and just wandered around the castle. It was so fascinating to walk through the halls of Spanish royalty.  The Hall of Monarchs is a long room with 52 beautifully "carved gilded portraits" of Spanish kings and queens towards the ceiling.  It was dazzling in a pattern of gold hexagons and added to the castle's ambience.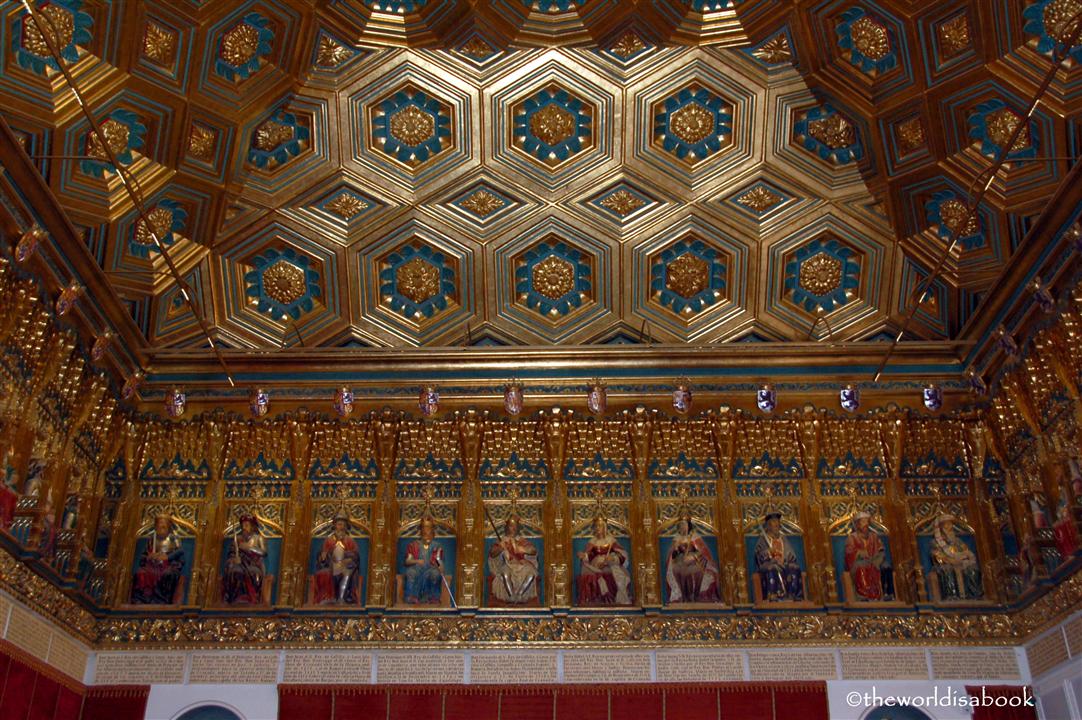 The throne room was not as opulent as I expected.  The thrones, under a velvet canopy, were a bit simple and didn't look very comfortable to sit on for long periods of time.  The Catholic Monarchs coat of arms is displayed behind it with the inscription of "Tanto Monta" (rough translation of  "As much as the one is worth, so much is the other") a prenuptial agreement between Ferdinand and Isabella.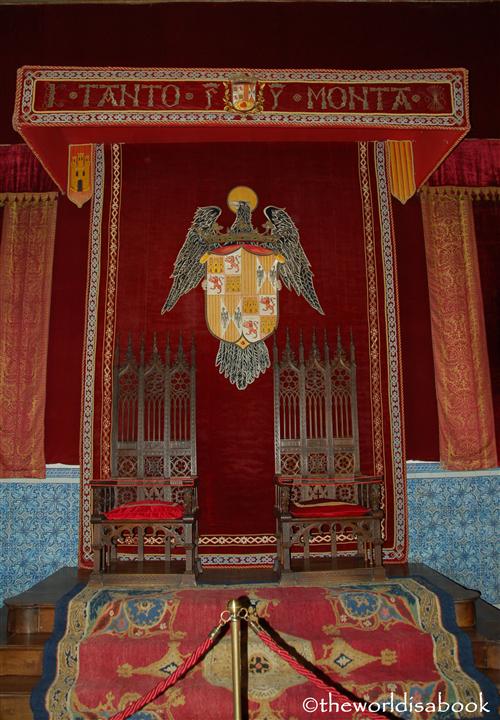 The highlight here was definitely the ceiling once again.  There were hints of gold and red and was very impressive with intricate workmanship.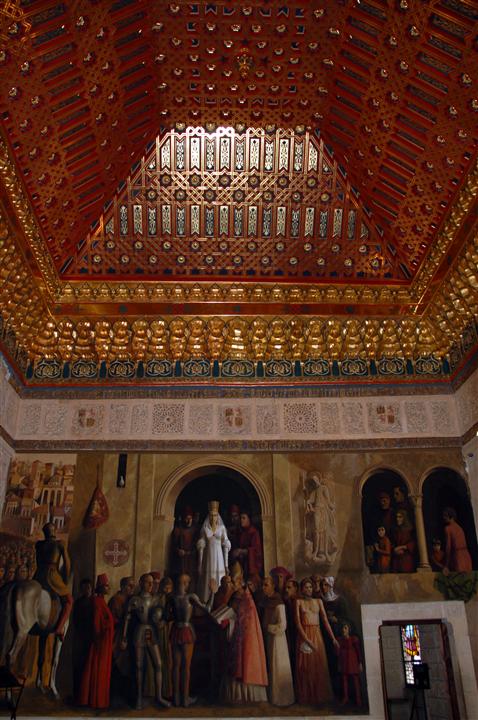 Apparently, the Spanish royalty had an affinity towards elaborate ceiling decorations.  It was amazing and worth the neck strain I got from admiring the details.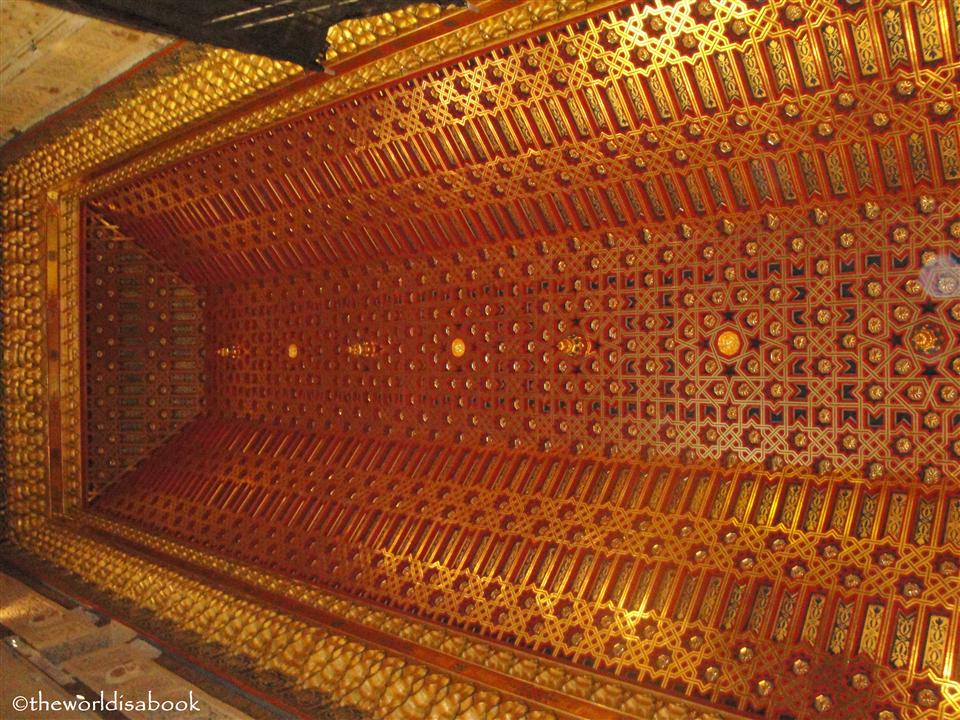 Tucked away was the castle chapel with an extraordinary gold altar piece covering almost the entire wall.  It consisted of 17 panels of New Testament biblical scenes and a sculpture of St. Barbara in the middle.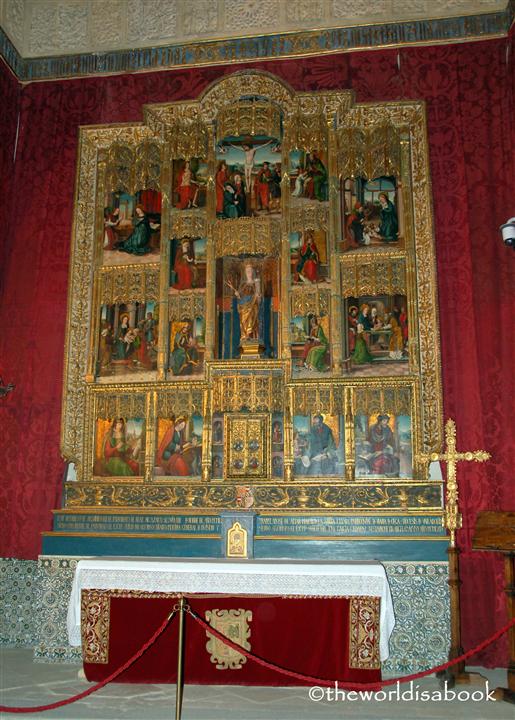 We even visited a princess' bedroom with its canopied bed decorated in red and gold velvet fabric much to my daughter's delight. It wasn't as fancy as we expected or as ornately decorated but had some wonderful tapestries on the wall.  The bed was surprisingly a little small for royalty.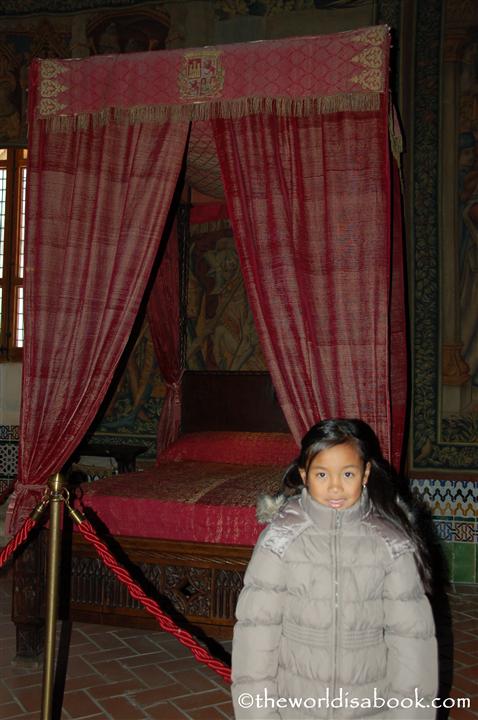 There was a courtyard in the middle of the castle with ivy clinging to some areas of the walls, a fountain and plenty of seating areas.  It seemed like  the perfect place to enjoy a nice night out.  In the meantime, my kids were happy they found a place to play tag.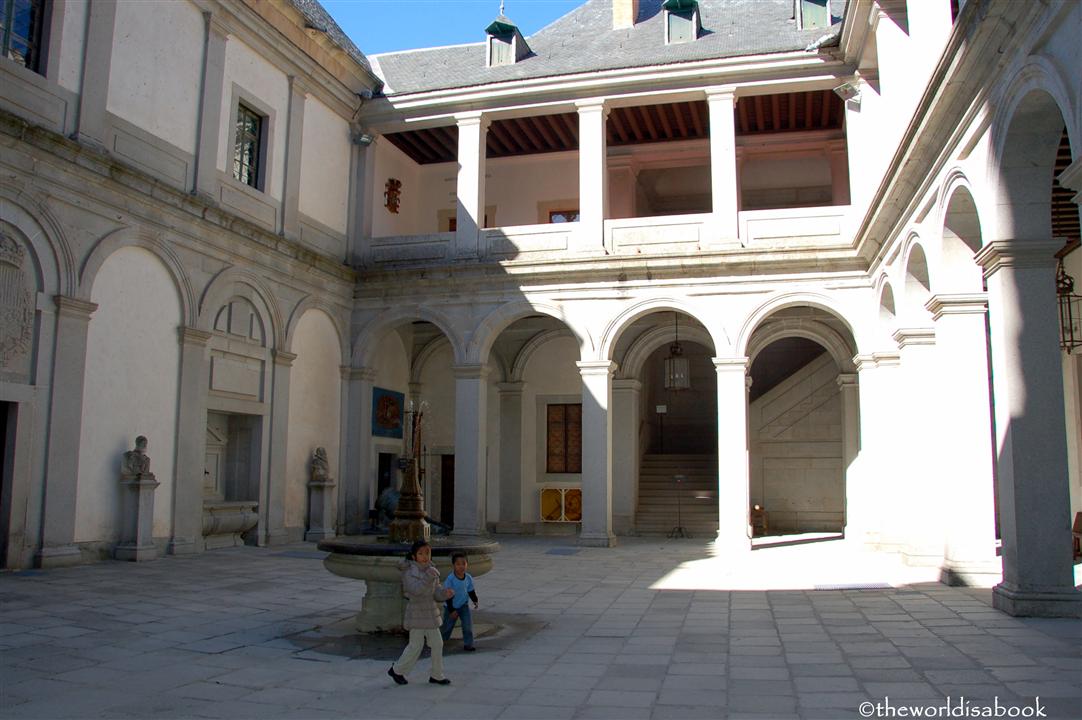 Many of the windows offered grand views of the surrounding hills and countryside.  How wonderful it must be for the townspeople to wake up everyday and see this splendid castle outside their window.
The Tower of Juan II was also accessible (additional fee) for more panoramic views of the town.  The bars on the tower windows represented its history as a state prison .  Unfortunately, we didn't get the chance to go up the tower.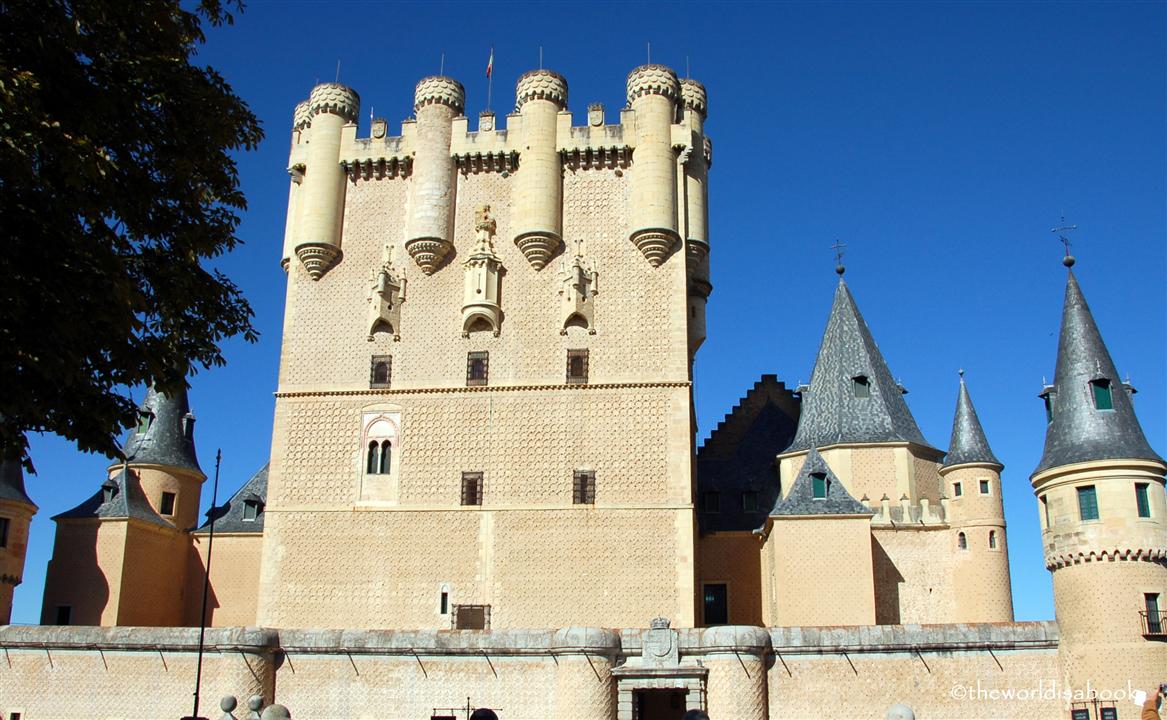 Looking down we also saw a perfectly groomed maze on the side area much like the ones shown on movies.  It wasn't open to the public during our visit.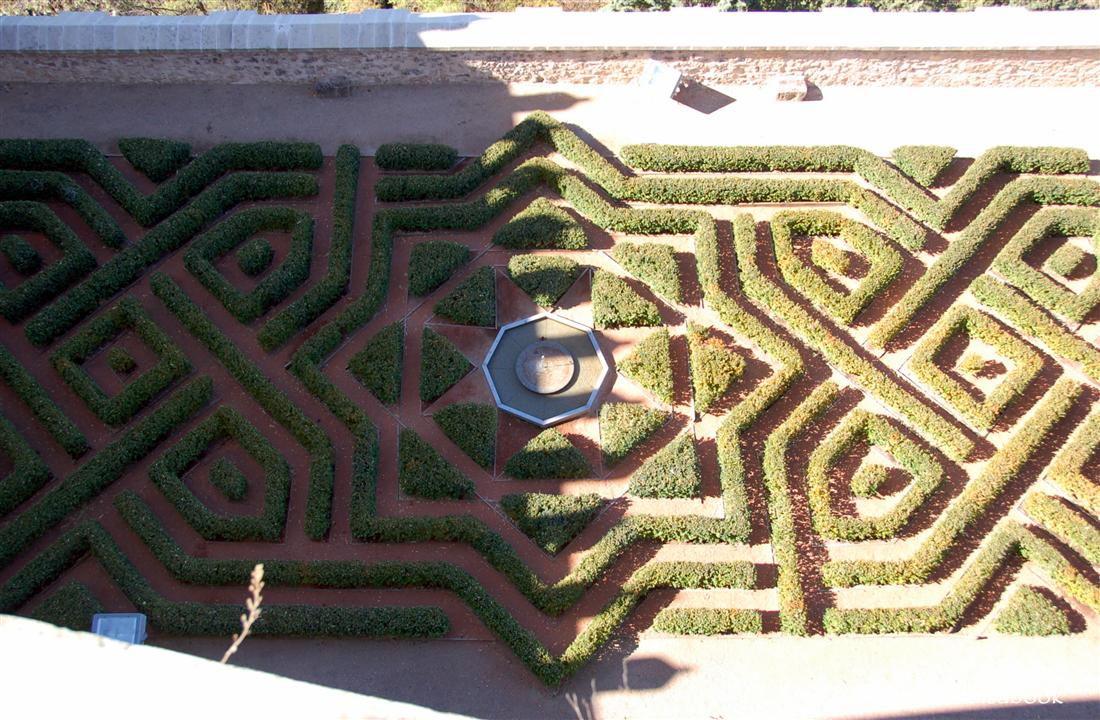 The one hour train ride from Madrid to visit this castle and the delightful town of Segovia was definitely worth it.  The Alcazar exceeded my expectations and brought me back to childhood dreams of fairy tale castles.   Most of all, it was an enchanting place brought to life for our little princess and knight.
*Have you visited the Alcazar of Segovia or another Spanish castle?  Any favorite castles you've visited in your travels?
Related Post:
 Pin it for later!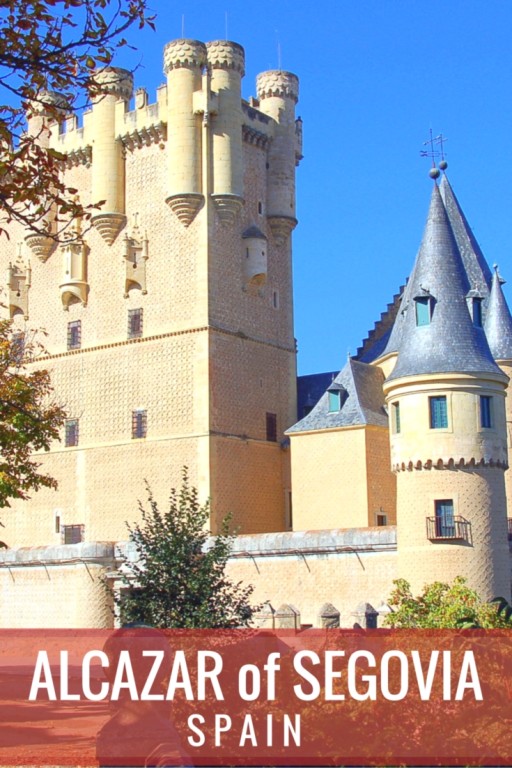 Check out these related posts: