Photo Post: Where have you taken a nap while traveling?
Many travelers have done it – took power naps when necessary to re-energize when jet lag and exhaustion from exploring take over.  I have one in my family notorious for this.  In honor of my husband's birthday and Father's Day this week, this is a photo post all about HIM (all in good fun) and the places I've caught him sleeping during our travels.  One of the things I really admire about him is his ability to sleep almost anywhere.  He can spot a bench or a nook and be able to have a quick nap while I struggle to sleep in a plane or a car.
Apparently, lavender really does have some relaxing powers.  He found a bench and fell asleep while the kids completed a scavenger hunt during our visit to the Ali'i Kula Lavender Farm in Maui.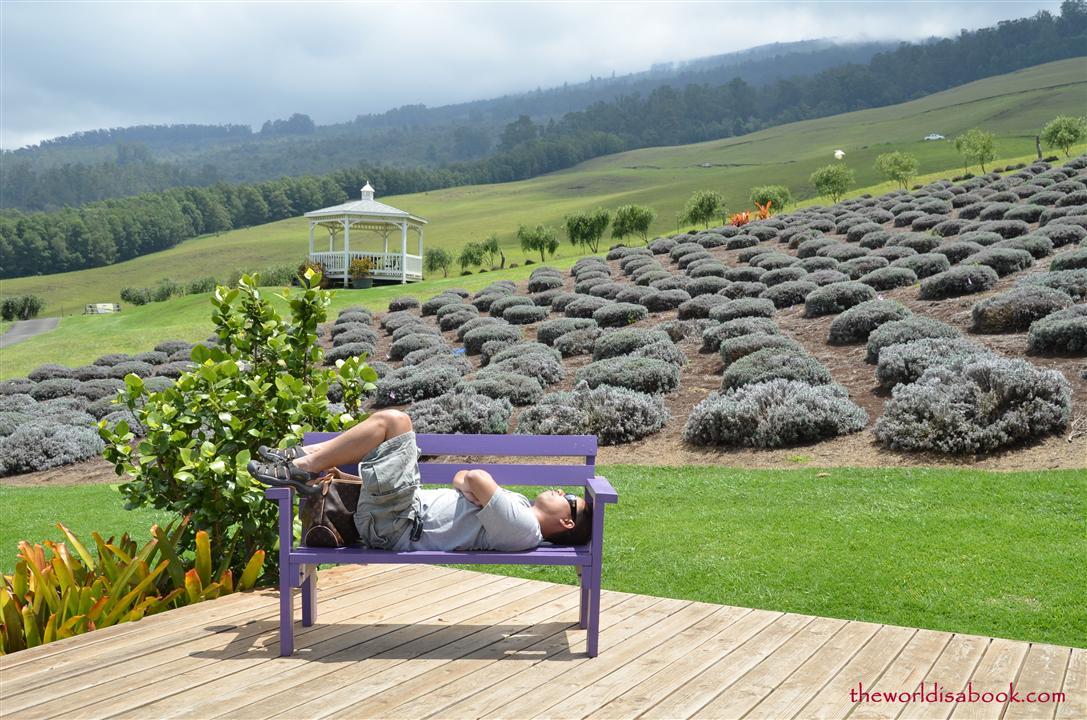 A beautiful Spring day and allergies led to a snooze fest at the Los Angeles Arboretum.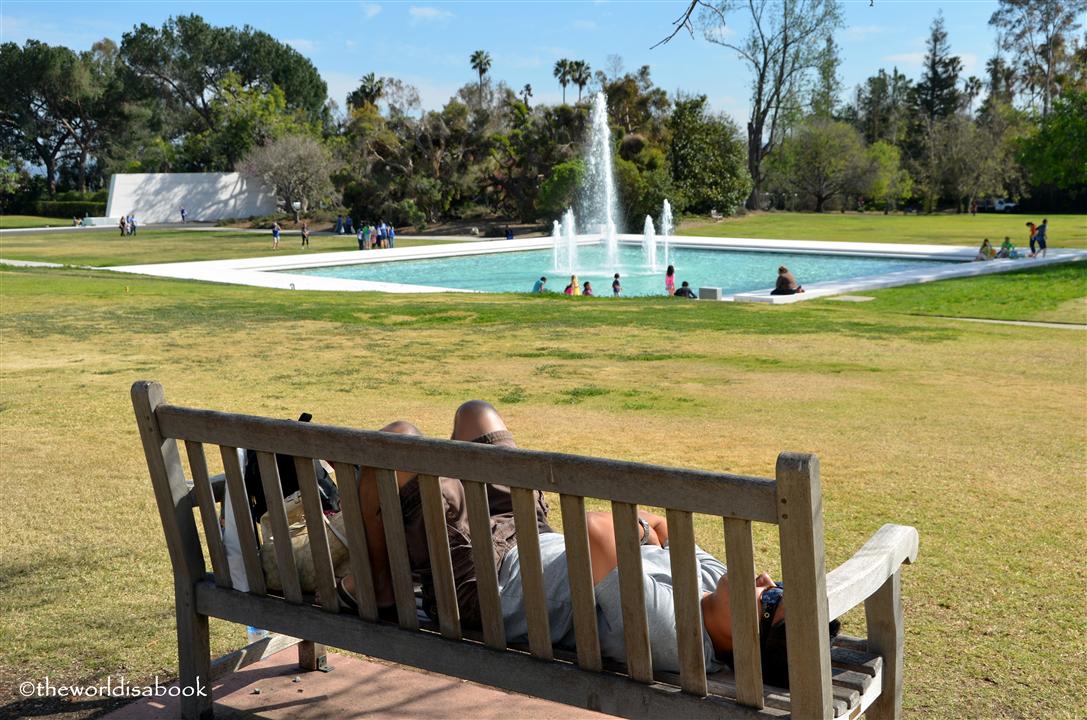 Since we were in Madrid, a siesta was in order at El Retiro Park.  He was the only one who took advantage of siesta time while the kids played.  I guess park settings and gardens have a special effect on him.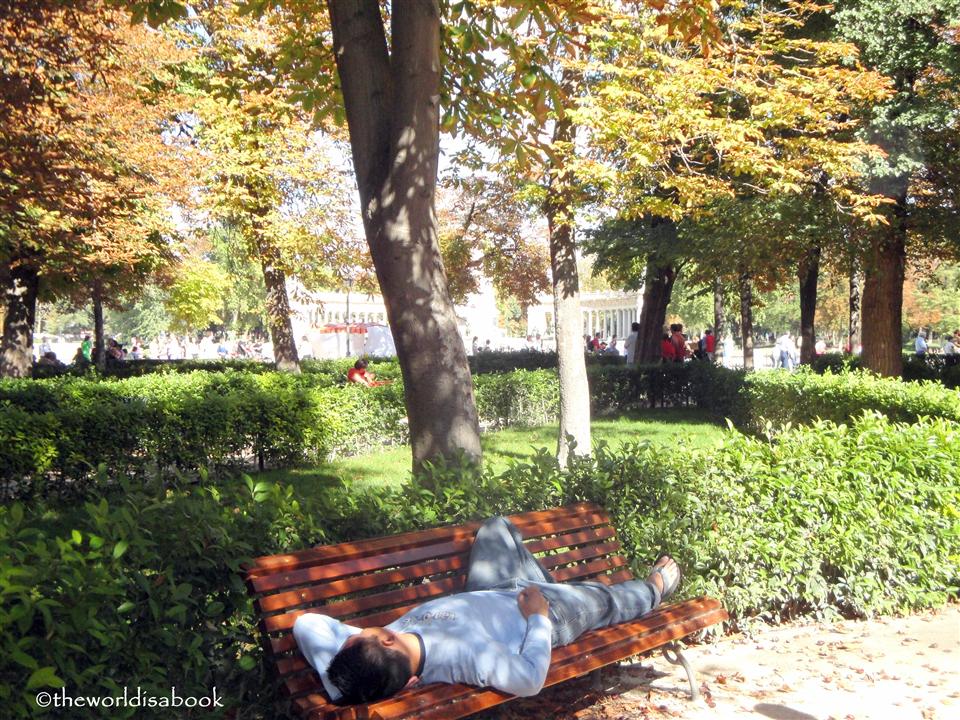 A few steps away was Buon Retiro Lake with a lot of activity and noise but that didn't bother him.  Jetlag can be quite powerful.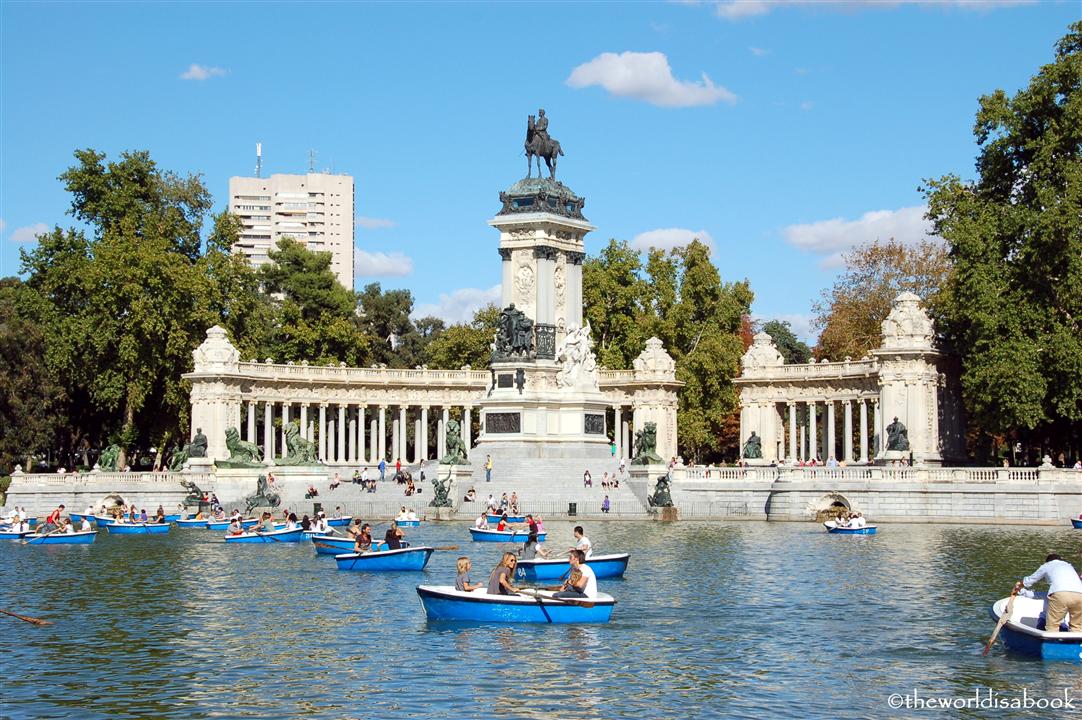 He also loves the soothing breeze and sound of the waves at any beach setting.  This was after a stroll at Laguna Beach in Southern California.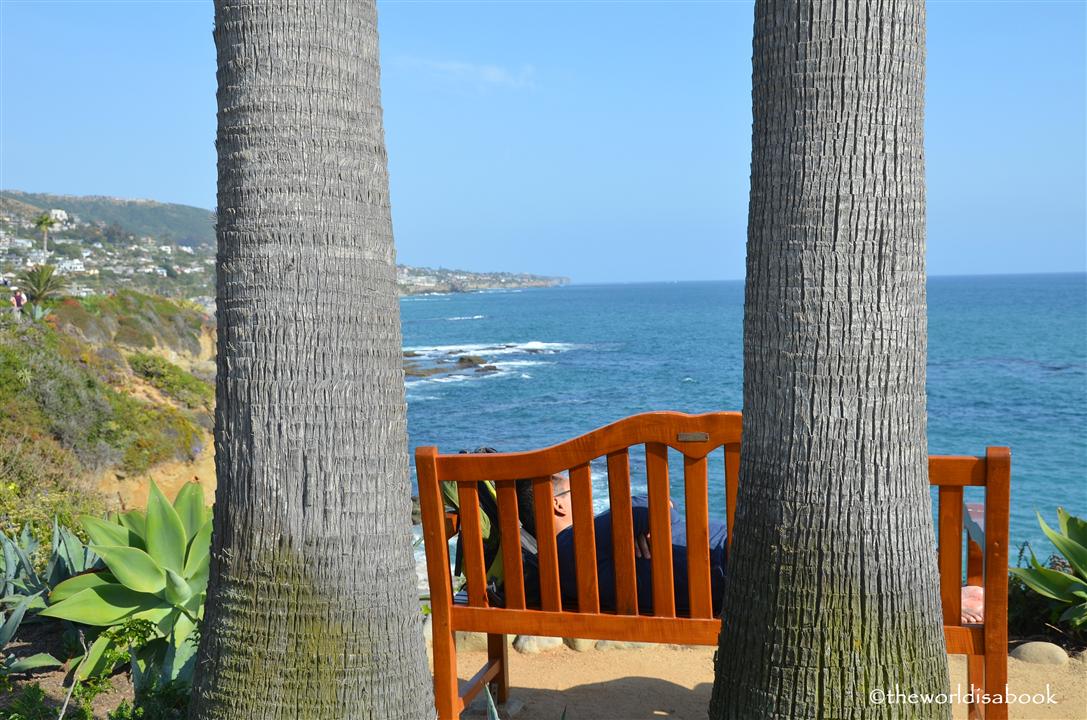 You have to admit the guy picks some of the best backdrops for taking naps.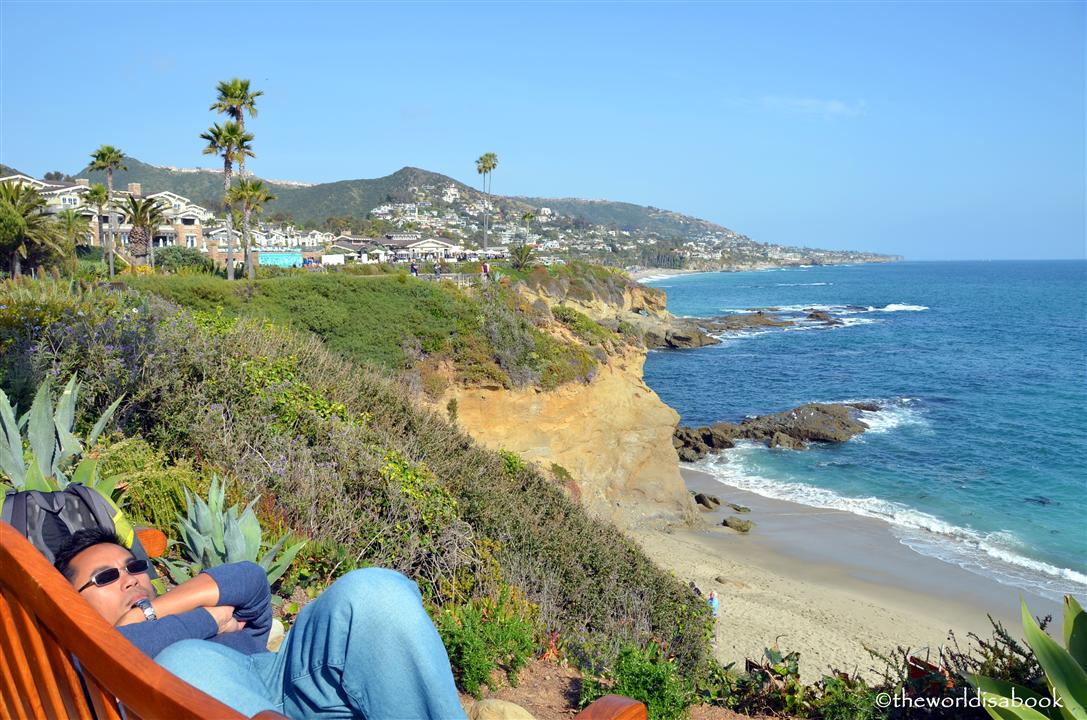 Of course, a beachside hammock in Cozumel, Mexico was just begging for someone to take a nap in.  Luckily, we had an eager volunteer.  How can anyone resist this tropical setting?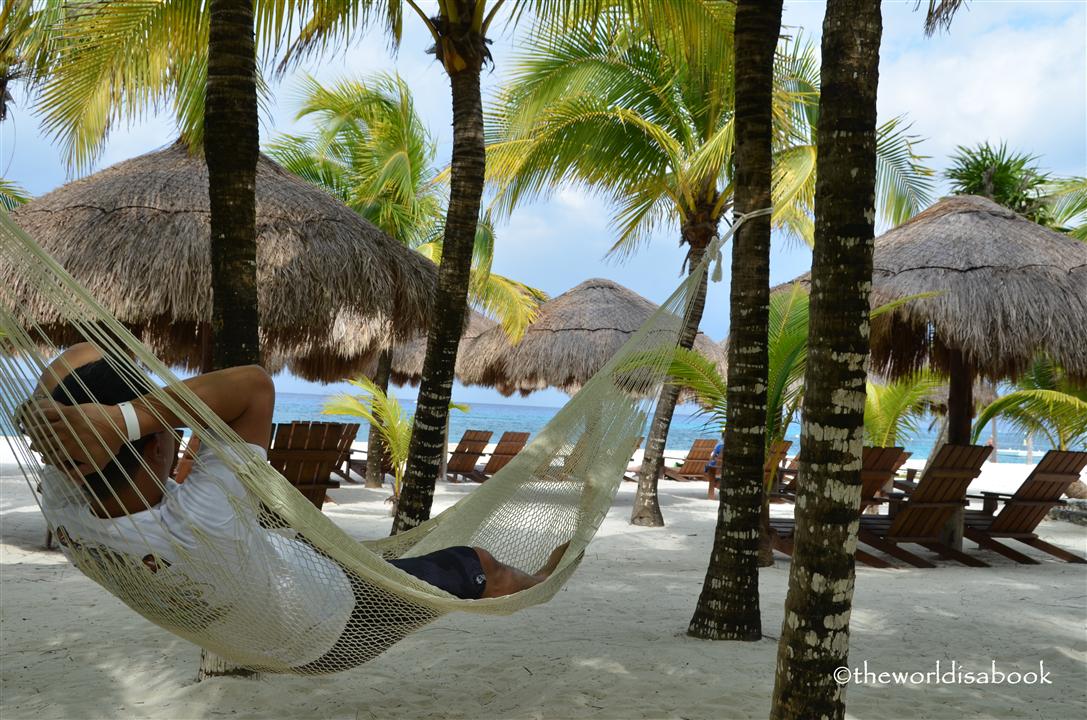 During one of our cruises, I went to one of the shops to look around.  I guess I was gone a lot longer than expected because I found him like this.  Who knew portholes were made for napping too?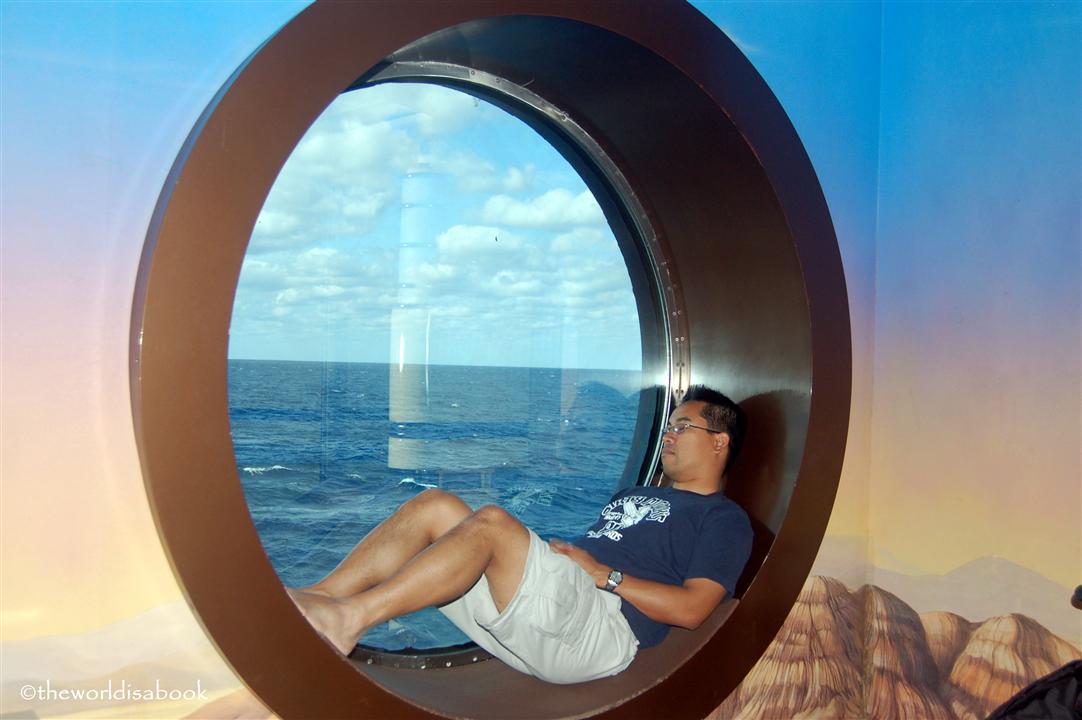 It looks like the apple doesn't fall too far from the tree.  Here's our son during a cruise down the River Seine in Paris at dusk.  The rocking motion must have been too relaxing and we just tired him out from all the sightseeing.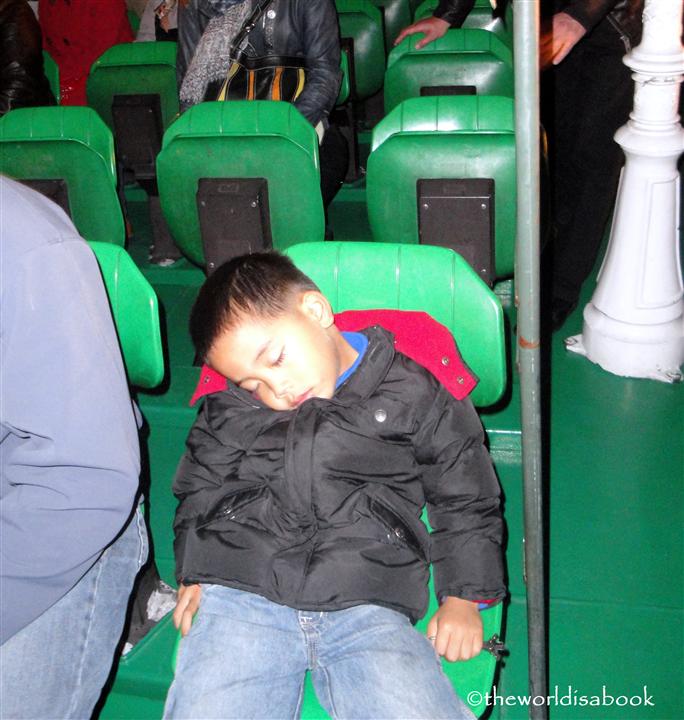 One of my favorite shots – this is what carbs do to you or a full day of activity in Sitka, Alaska.  He fell asleep during dinner at the cruise ship.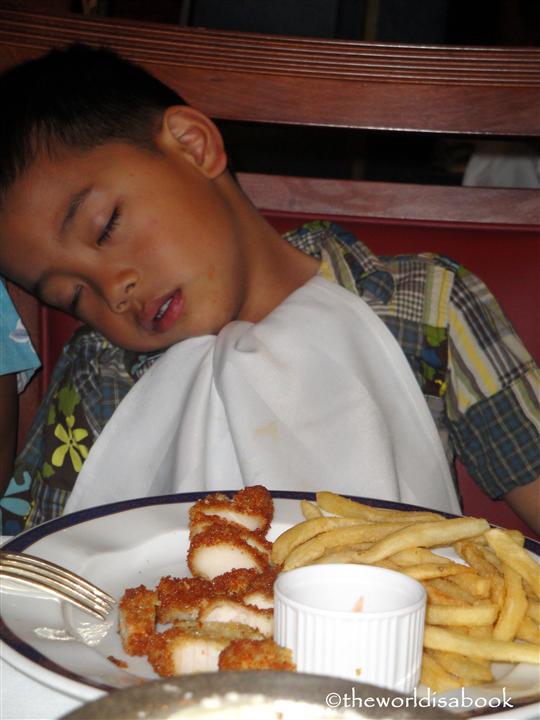 When my husband is awake, he has a lot of energy to do these high jumps including one of my favorite super shots.  Sleep does wonders for the body.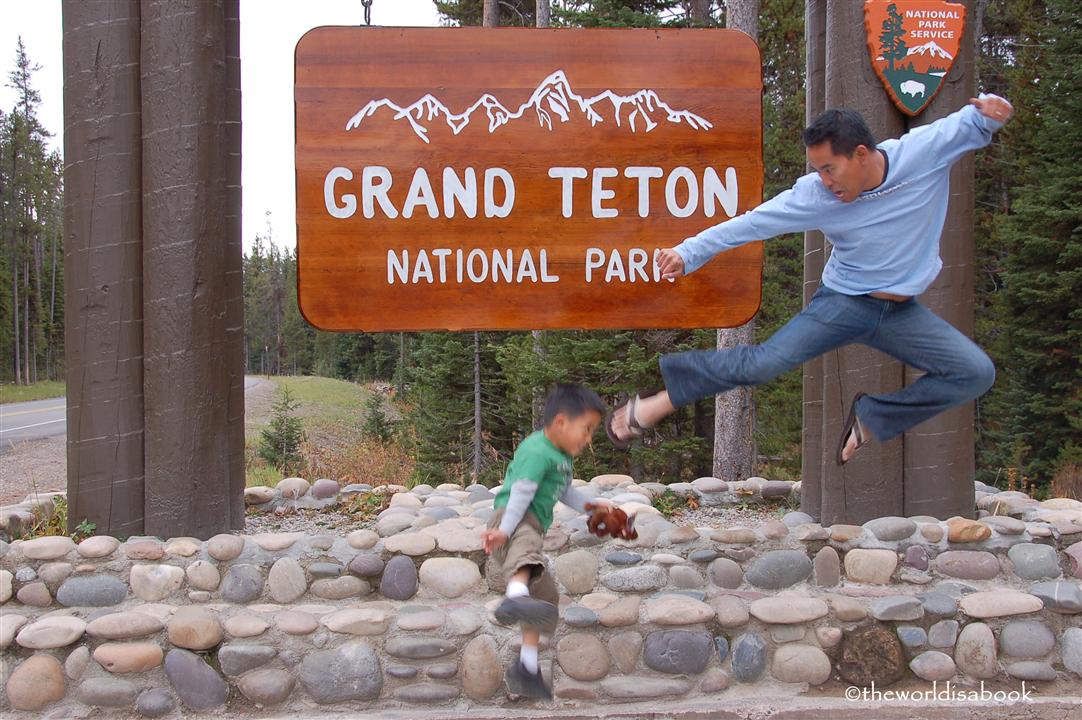 —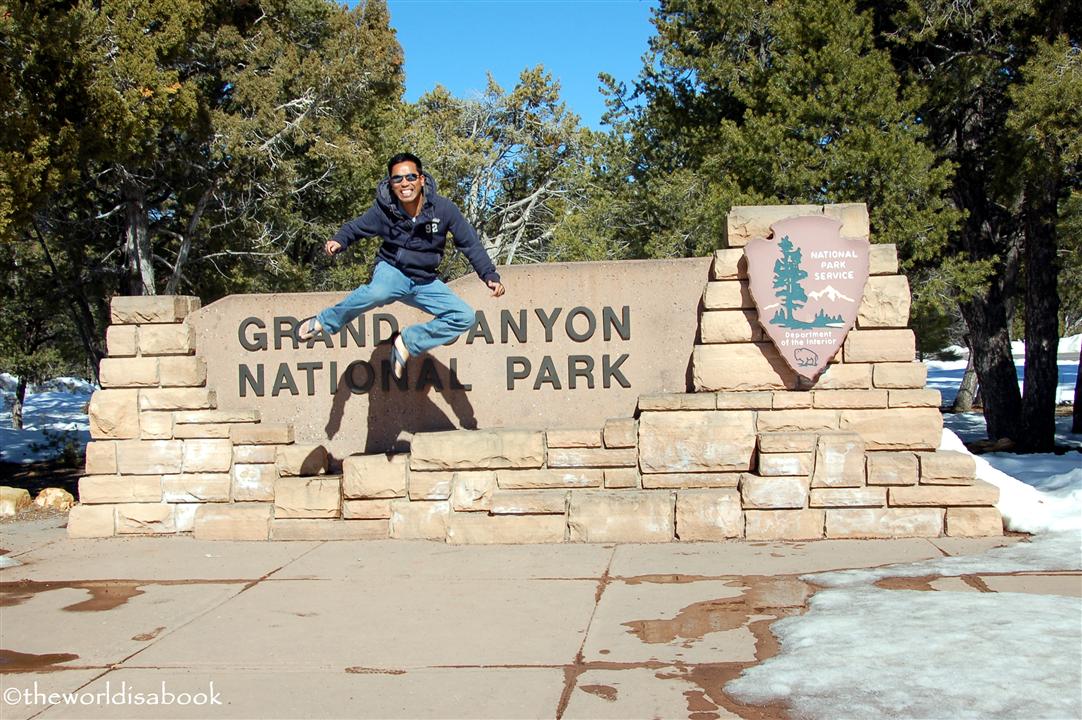 Advance Happy Father's Day to all the traveling Dads out there.
*Which interesting places have you taken a nap or a snooze?
Check out these related posts: