5 Fun and Free Things to do in Tokyo with Kids
Tokyo, Japan has a reputation for being an expensive city and being a family-friendly destination doesn't always come to mind.  During our visit last year, Tokyo was a pleasant surprise when visiting with kids.  Its efficient and very clean transportation system made it so easy to get around the city.  Japan's graciousness and customer service are apparent from hotels to stores and restaurants and they love kids.  Here are five fun and free things to do in Tokyo with kids beyond the concrete jungle and the outlying Disney resorts.
1.  Tokyo Metropolitan Government Building (TMG) or Tokyo City Hall
Skyscrapers are ubiquitous in Tokyo and there's one unexpected place in the city to catch a panoramic view of the skyline.  Tokyo's tallest building, the twin towers of Tokyo Metropolitan Government Building (TMG) or Tokyo City Hall, has a wonderful observation deck on each building for visitors to see the city from above.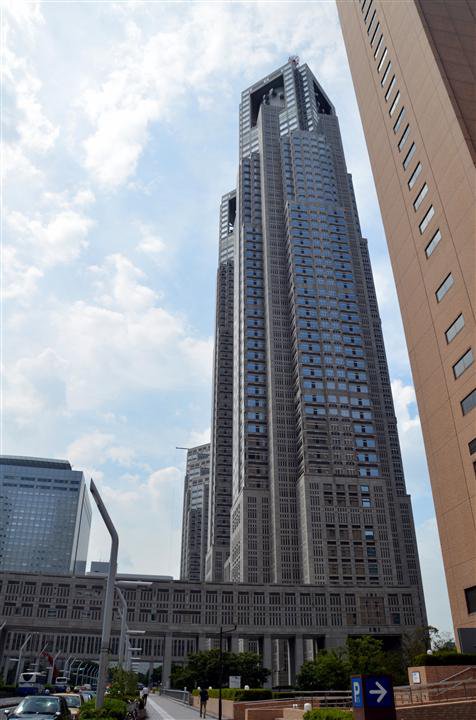 The quick and efficient elevator to the top, 45 floors up, was a fantastic ride for kids of all ages.  The observation decks were enclosed in glass with various signs pointing out the landmarks around the city.  On a clear day, the iconic Mt. Fuji is visible from here.   My kids loved watching all the action below and seeing some buildings at eye level.  There was also a gift shop here with plenty of Japanese toys, gadgets and souvenirs.  One of my kids' favorite areas was the row of small toy dispensing machines.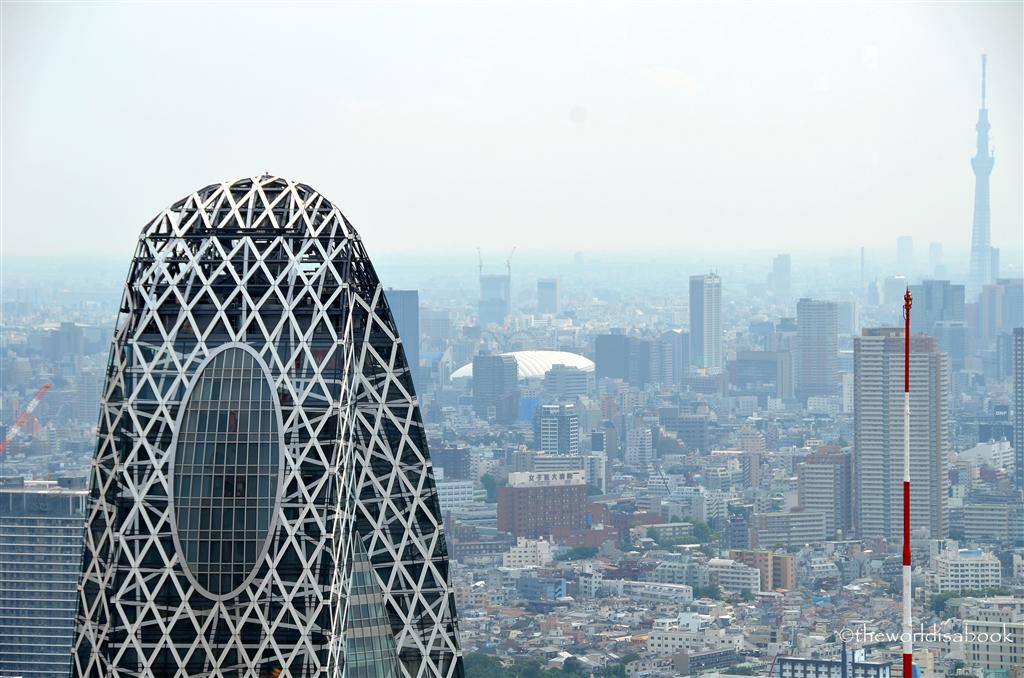 2.  Visit Temples and Shrines
The numerous shrines and temples around Tokyo were attractions that should not be missed.   Other than the architectural wonders of these structures, it was the cultural experiences and immersion that make visits here so worthwhile.  We all learned how the Japanese pay their respects and the various ways they worship.  We observed and watched people a lot and found all of it so captivating.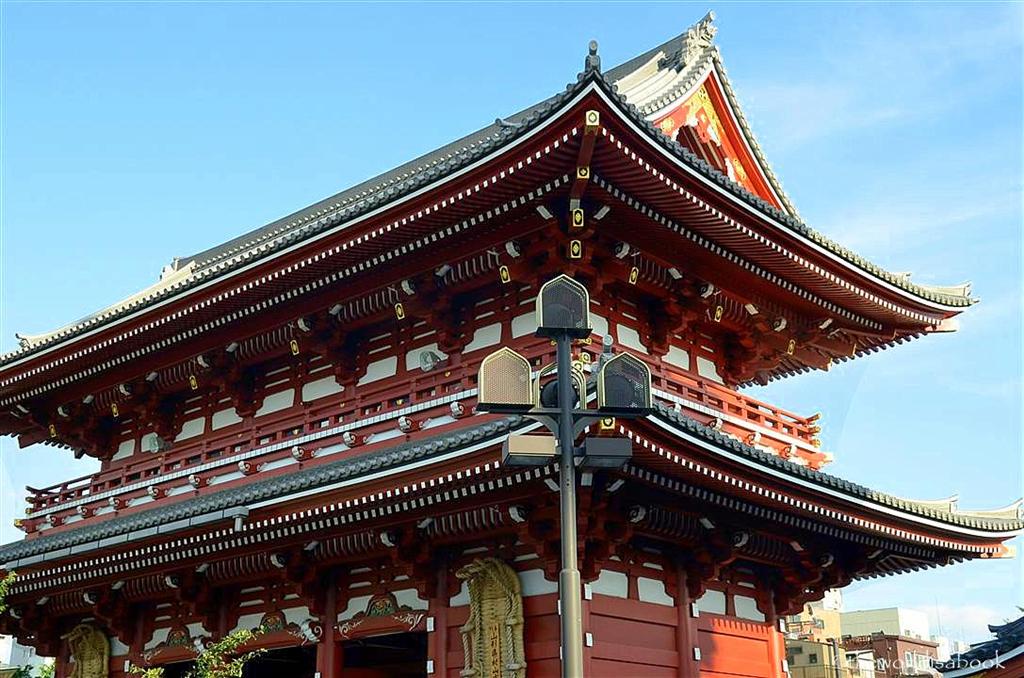 The Meiji Shrine was a lesson in shrine visiting etiquette at the cleansing station while the incense burner at the Sensoji temple was a lesson in the smoke's healing powers.   Get the kids to stamp their Meiji shrine brochure at the souvenir stand with a seal for a nice keepsake.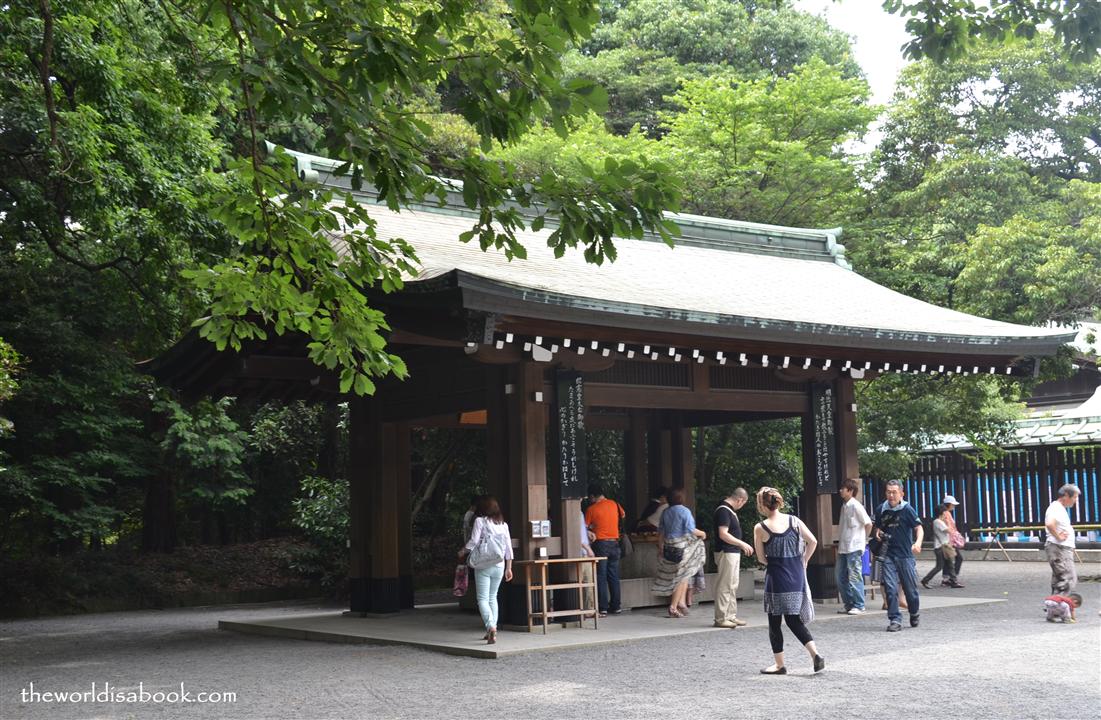 These were great places to see the Japanese clad in traditional attire with their beautiful kimonos and geta (footwear).  We even got lucky and saw a few brides and a wedding procession at the Meiji Shrine.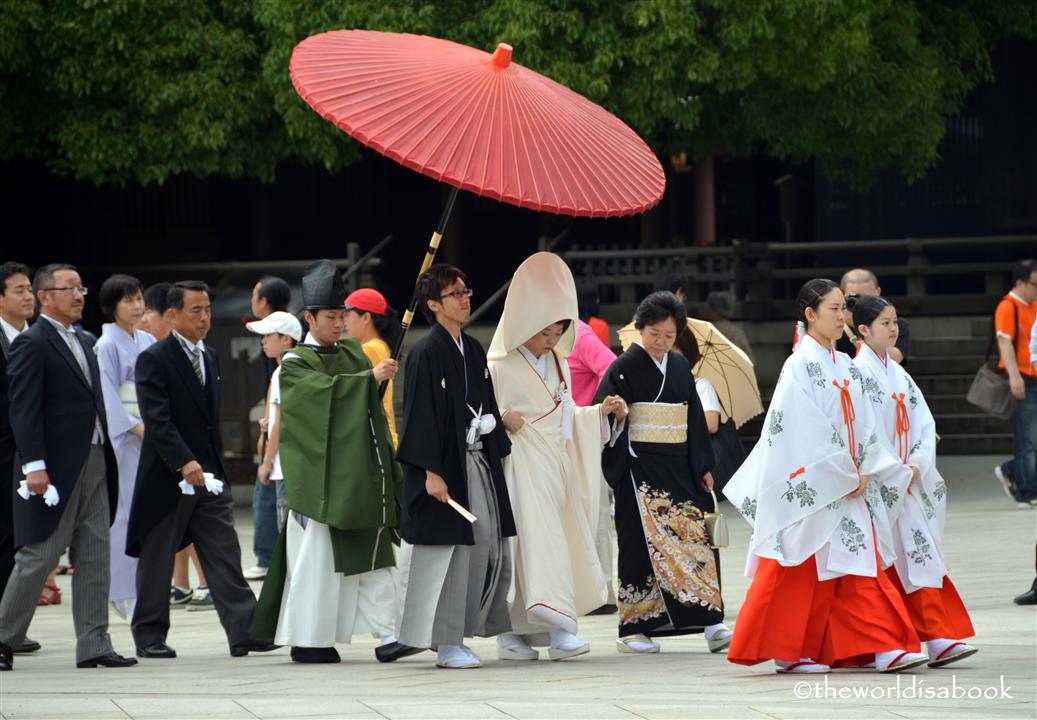 The shrines and temples were completely foreign and unique to our family.  The grounds were all clean, serene and the temples and shrines were fascinating.  The history of these temples is varied and very interesting.  Entering the grounds was such a contrast from the modern buildings that surround them.
3.  Imperial Palace and East Gardens
If you can only visit one garden in Tokyo, the Imperial Palace East Gardens is the place to go.  This was part of the old Tokyo's castle grounds.  The structures here were stark remainders of the old period including defense stone walls, moats and samurai guardsman's houses.   The wide pedestrian walkways were perfect for kids to walk, skip or run around in.  Don't miss the Museum of the Imperial Collection for some of the most magnificent tapestries you'll ever see.  Other nature filled places to visit are Yoyogi and Ueno parks.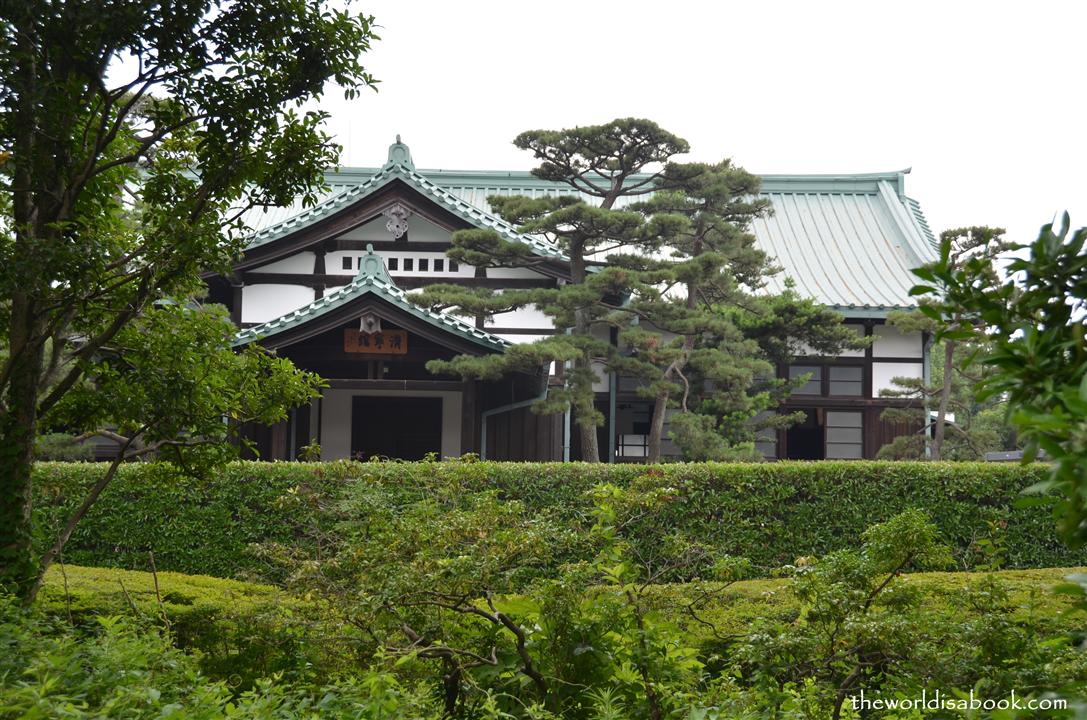 Our favorite area was the Ninomaru gardens which was a classic Japanese garden with a huge koi pond in the middle.  This was an oasis in the middle of the city.  The perfectly manicured lawns and gardens provided a tranquil place to relax and enjoy nature.  There were enough places for kids to explore, look at the fish and follow dragonflies around.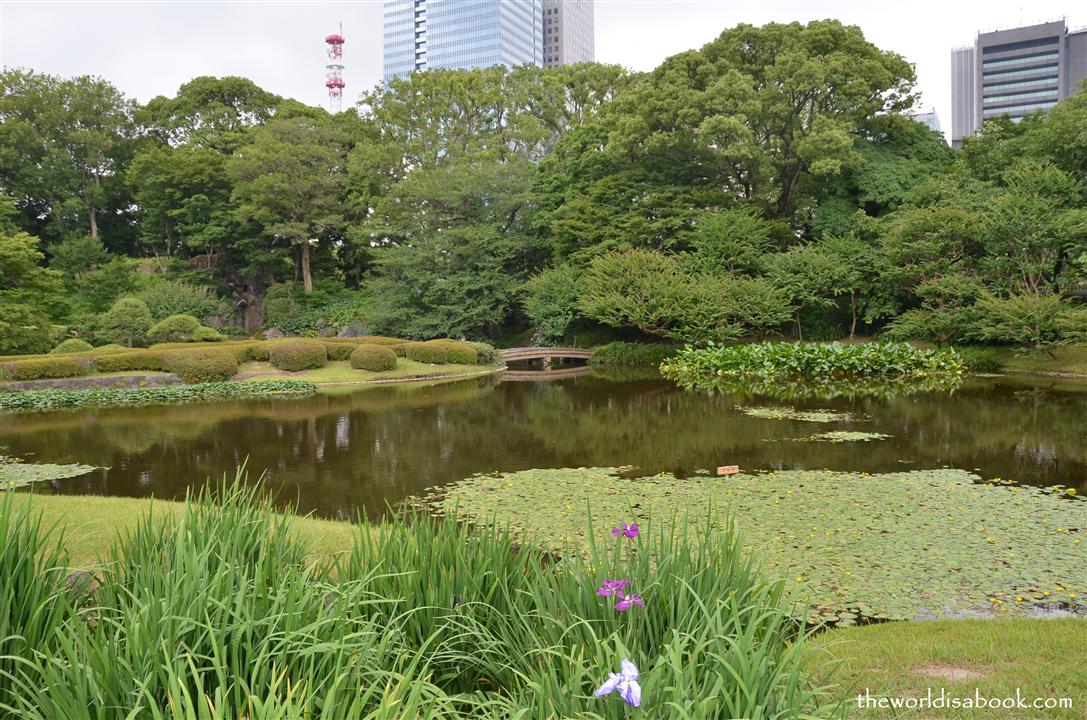 Walk out the Otemon gate towards the Tokyo Tower for a glimpse of the Imperial Palace and the two bridges.   While the palace is only open to the public on Jan.2 (New Year's) and Dec. 23 (Emperor's birthday), a 75-minute tour inside can be reserved through the Imperial Household Agency's website.  We were here in the summer and opted not to do the tour but for older kids and with better weather, this would make for a good visit.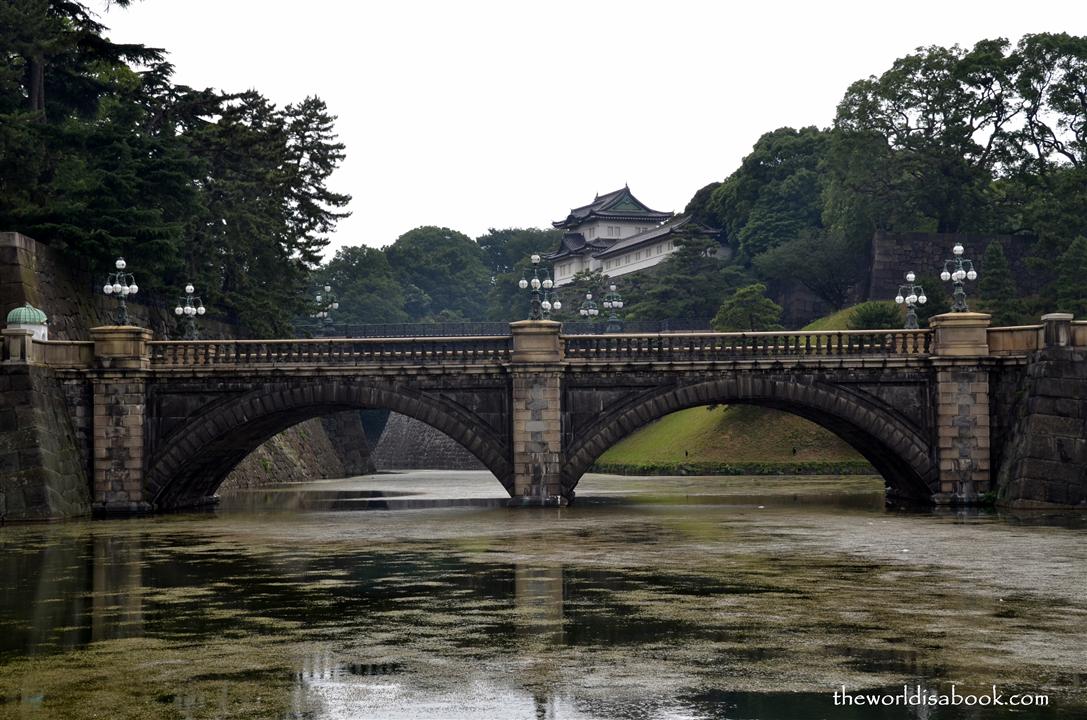 4.  Sony Showroom and the Ginza District
The Ginza District was Tokyo's shopping mecca.  The multi-storied department stores and delightful window displays make this area an ideal place for window shopping.  Visit at night for a stunning display of neon and flashy signs as well as the lively atmosphere.  The 11-story Sony building (near the Sukiyabashi crossing) in Ginza presents a special experience that will make the kids, tech geeks and the young at heart lose track of time.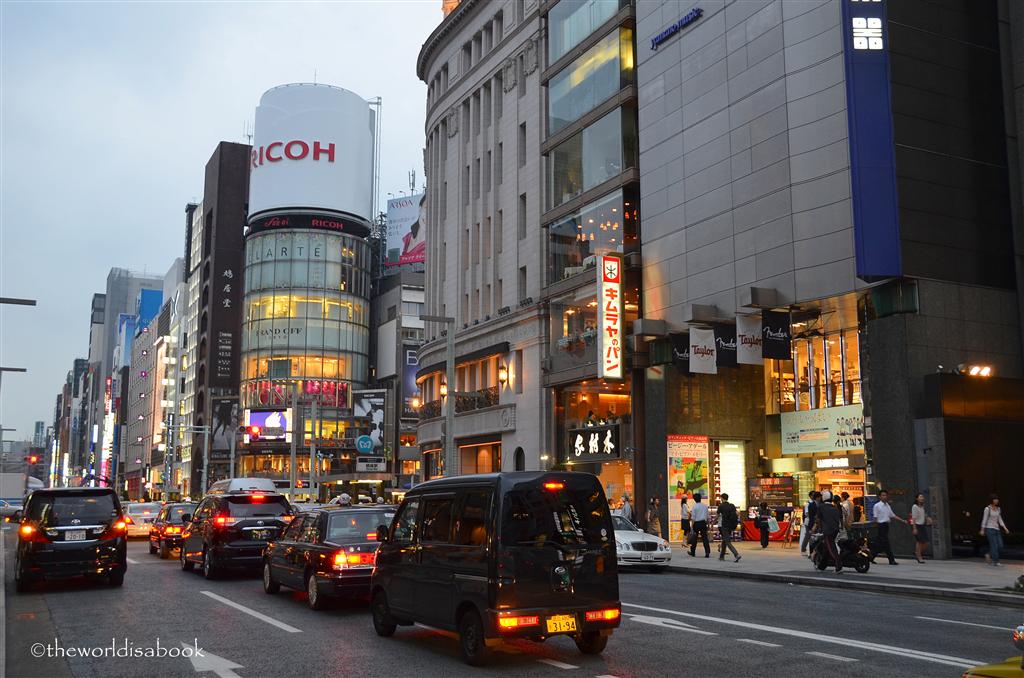 The Japanese are known for their latest gadgets and advancement in technology.  A visit here will let everyone play with the latest Sony products, some of which aren't available outside of Japan or even on sale yet.  Yes, Sony PlayStations with various games are available to test. There was a state of the art theater which was a welcome relief from the heat during the summer and a lovey place to relax.
5.  People watching in Harajuku and Shibuya
If you're in Tokyo during Sundays, Harajuku Station and its surrounding streets is the place to visit.  Numerous teenagers gather here all dressed up in costumes which make for some interesting people watching.  My kids were mesmerized with some of them.  Don't miss Takeshita Dori, the crowded and lively street filled with unique shops and crepe stands.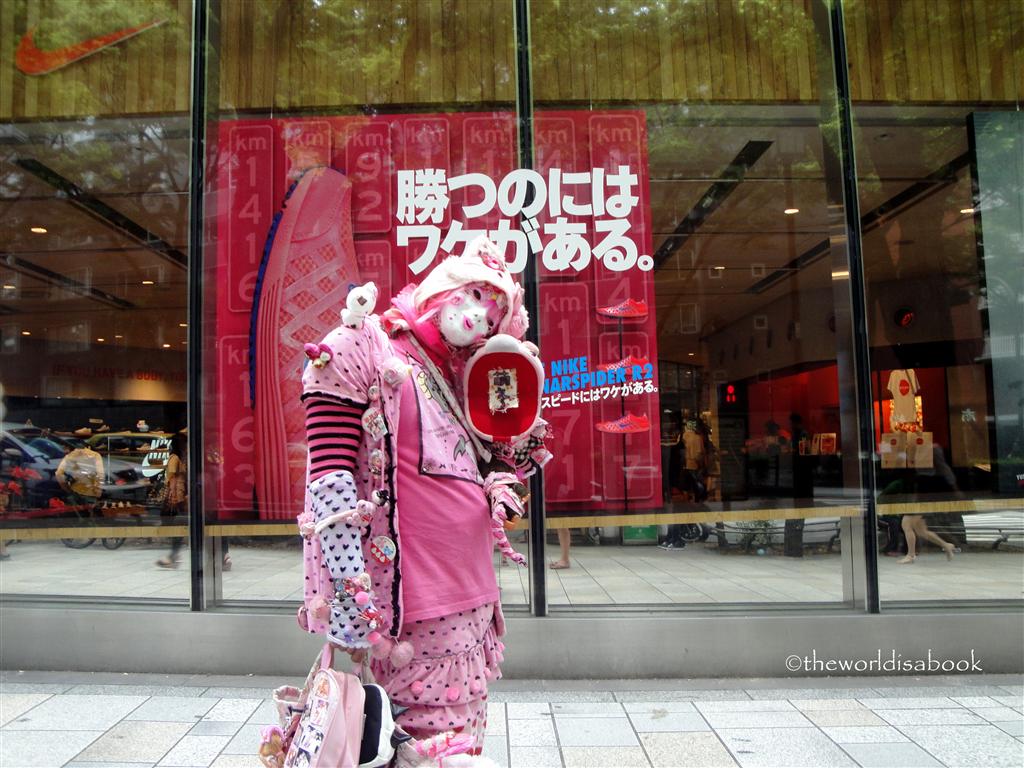 Shibuya crossing has been shown in many movies about Tokyo, it had to be seen in person.  Japan's efficiency and orderly behavior is well illustrated in the various crosswalks in this area.  This is said to be the world's busiest pedestrian crossing.  The sheer amount of people that cross the street in multiple directions and watching them from afar is quite interesting.  During our visits here, there were also street entertainers in some areas.  Numerous stores and restaurants surround the crossing.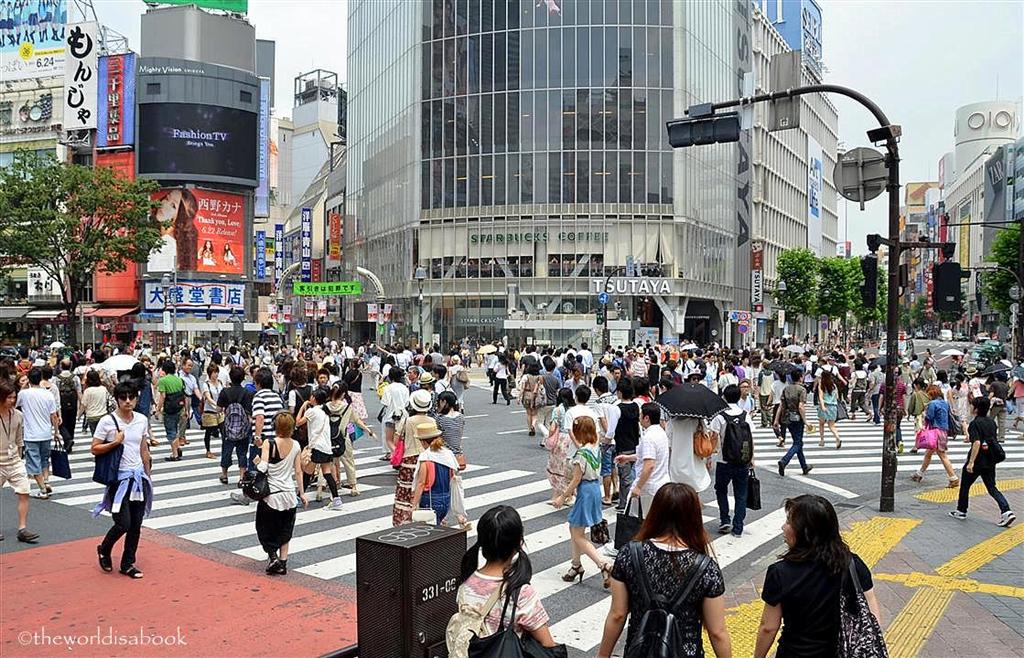 Free Things to do in Tokyo with Kids Honorable Mentions
Free local guide tours are available and can be booked through the Tokyo Free Guide website.
Our schedule didn't allow us to visit a museum but some of Tokyo's local and interesting museums have free admission such as the Fire Museum with a working fire station and the

Sumo Museum.
*Have you visited any of these Tokyo attractions?  Any other free attractions you'd like to add?
Related Post:
Check our

Japan page

for all our other travel stories and tips.
We all know traveling as a family isn't cheap these days and we try to save as much when visiting attractions.  But, why pay when there are many Free attractions everywhere you visit?  This is a new series called Five Free Family Friday.  I hope this will grow into a collective guide of free family-friendly attractions of places all over the world.  If you'd like to contribute with the free attractions in your home city, I would love your guest posts.  Please email me.  Thank you!
Pin it for later!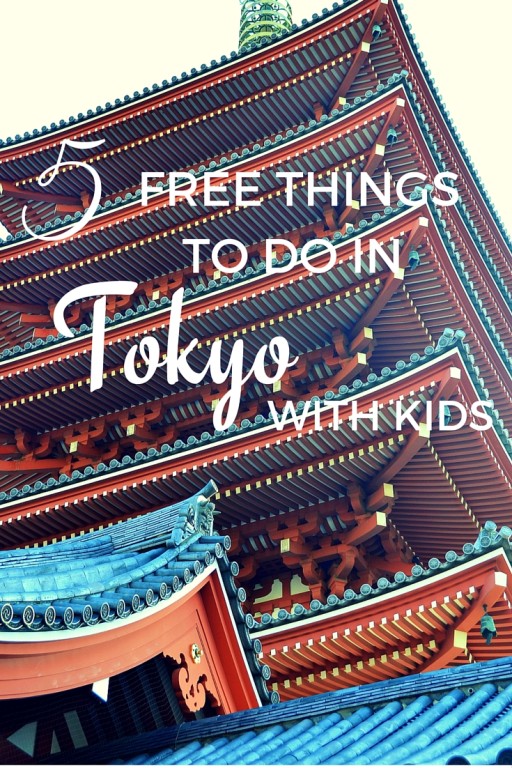 Check out these related posts: