Visiting the National Air & Space Museum – Udvar-Hazy Center
Museums can be hit or miss with kids but a family can never go wrong with a visit to any of the Smithsonian Museums in our nation's capital.  We explored the Smithsonian's National Air and Space Museum – Udvar-Hazy Center during our visit to Washington, DC last October.  The Smithsonian actually has two Air & Space Museums.  This museum opened in 2003 and was named in honor of its major donor.  It was built as a sister museum to the National Mall location and to accomodate many of the aircraft that could not fit in the other museum.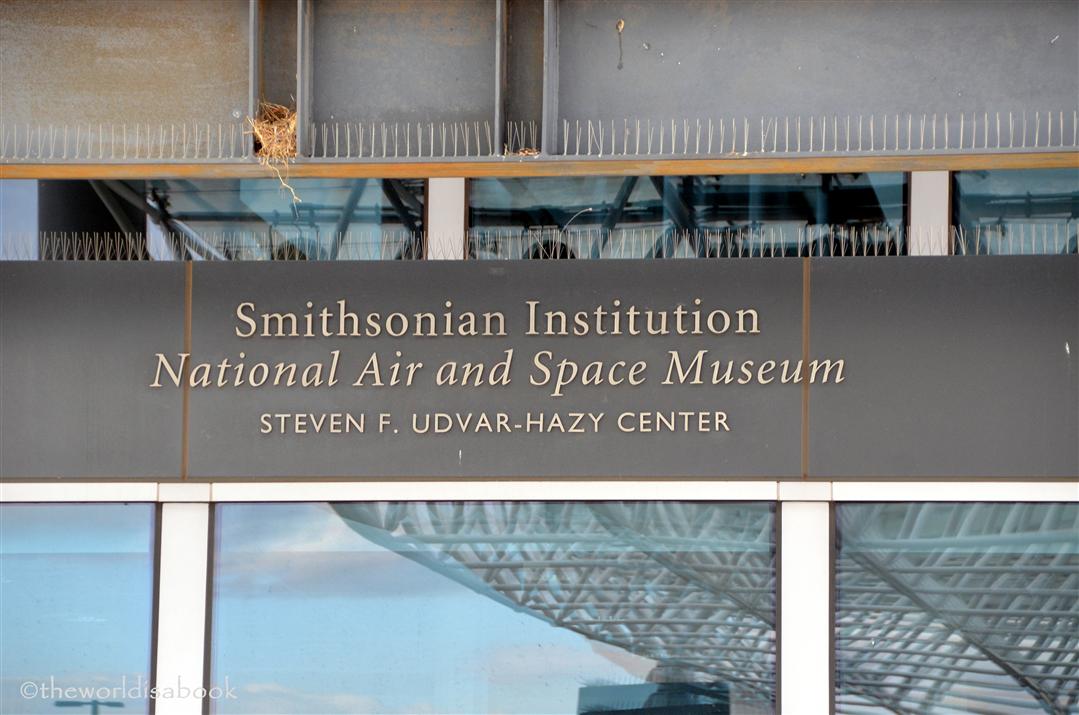 This huge hangar was filled with aircraft of all sizes.  Standing on the entrance platform and looking out into the hangar was an aviator's paradise.  Many planes were suspended in mid-air but many more were on the ground floor.  The hangar had three levels displaying about 120 types of aircraft from different time periods.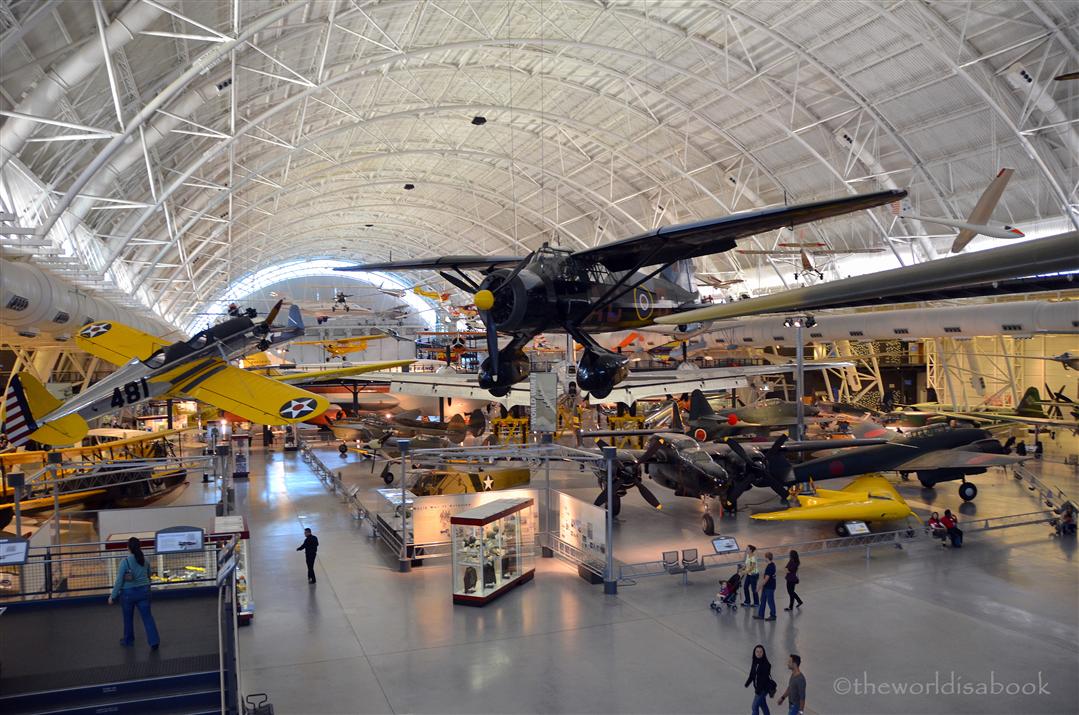 For my husband and son who are both space exploration and plane enthusiasts, watching them was like watching kids in a candy store.  This museum was very impressive and was laid out so well.  As a person who doesn't know too much about planes, it was a bit overwhelming but I was excited to learn the history and see these aircrafts up close.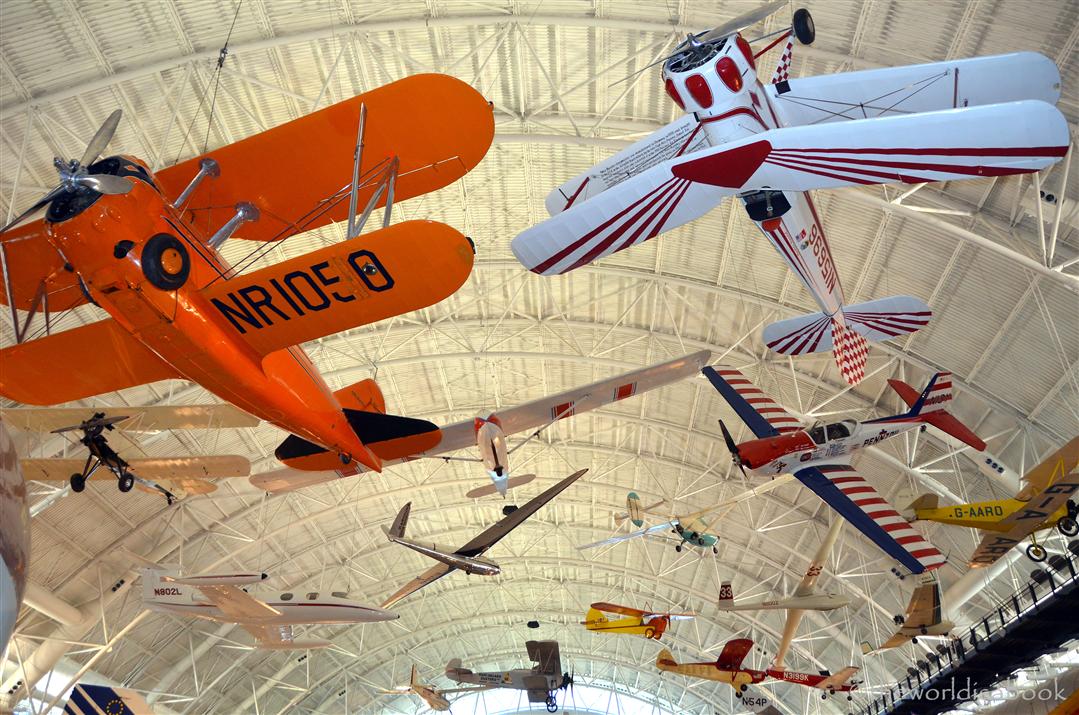 One of the the first things that caught our eye was the massive and sleek looking SR-71 Blackbird.  One of its features is a titanium composite airframe.  It was designed by Lockheed in the 1960s as a "long-range strategic reconnaissance aircraft" with speeds of up to over three times the speed of sound.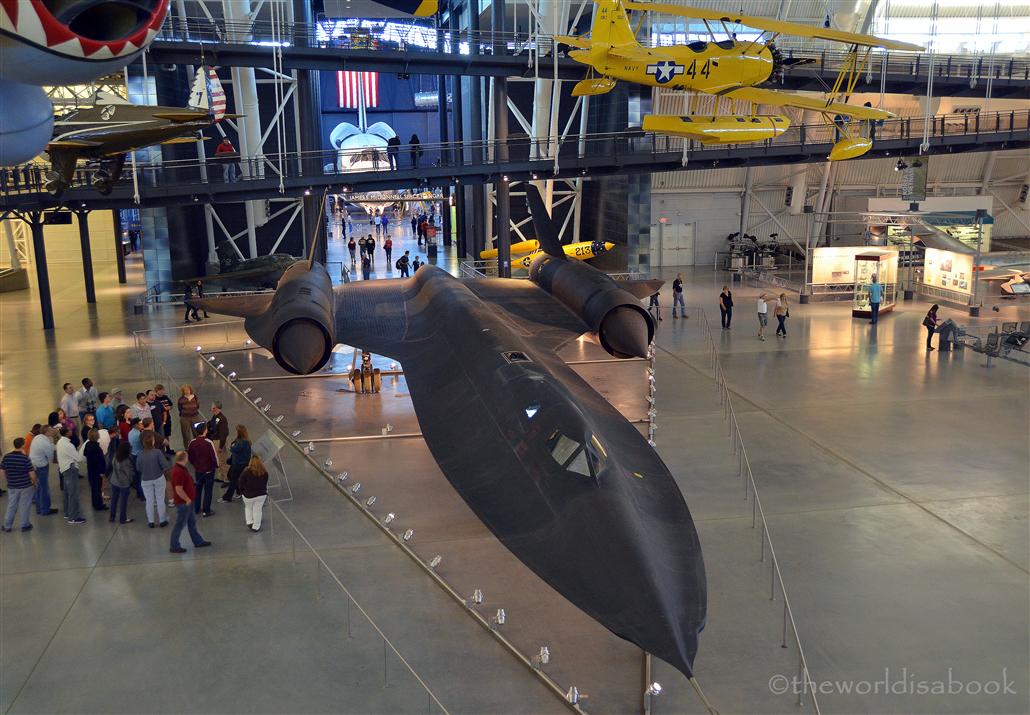 Known as one of the most impressive aircrafts in aviation history, it served the military from 1964-1998.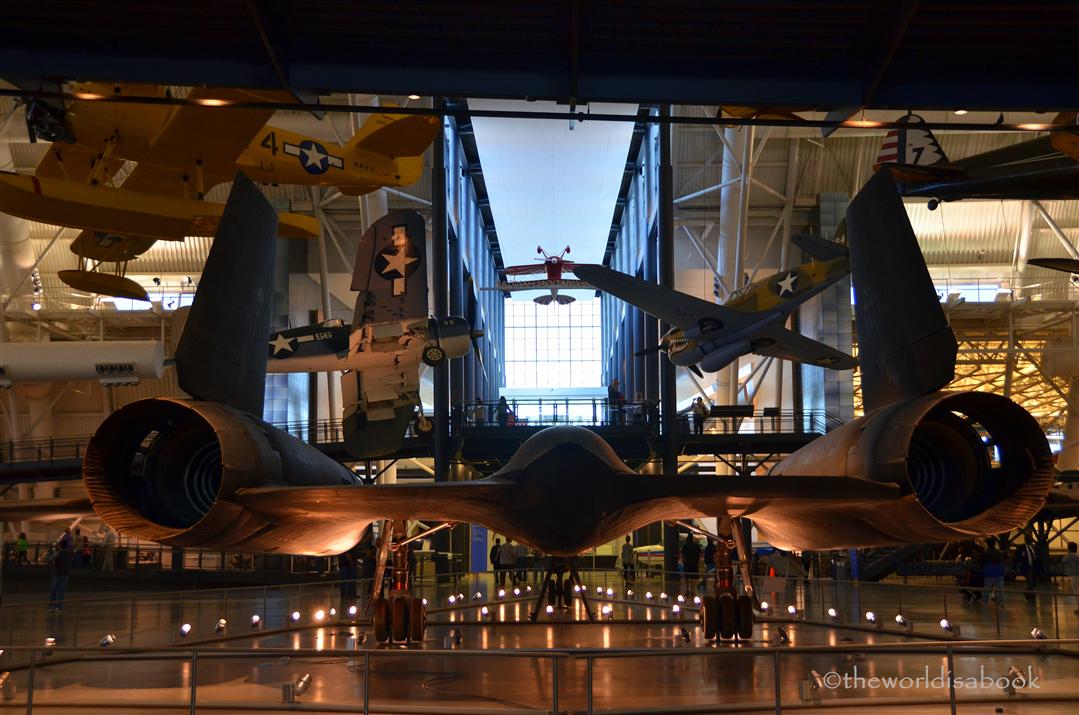 The museum's main attraction is the Space Shuttle Discovery.   Located in its own wing and hangar, we instantly saw the space shuttle upon entering.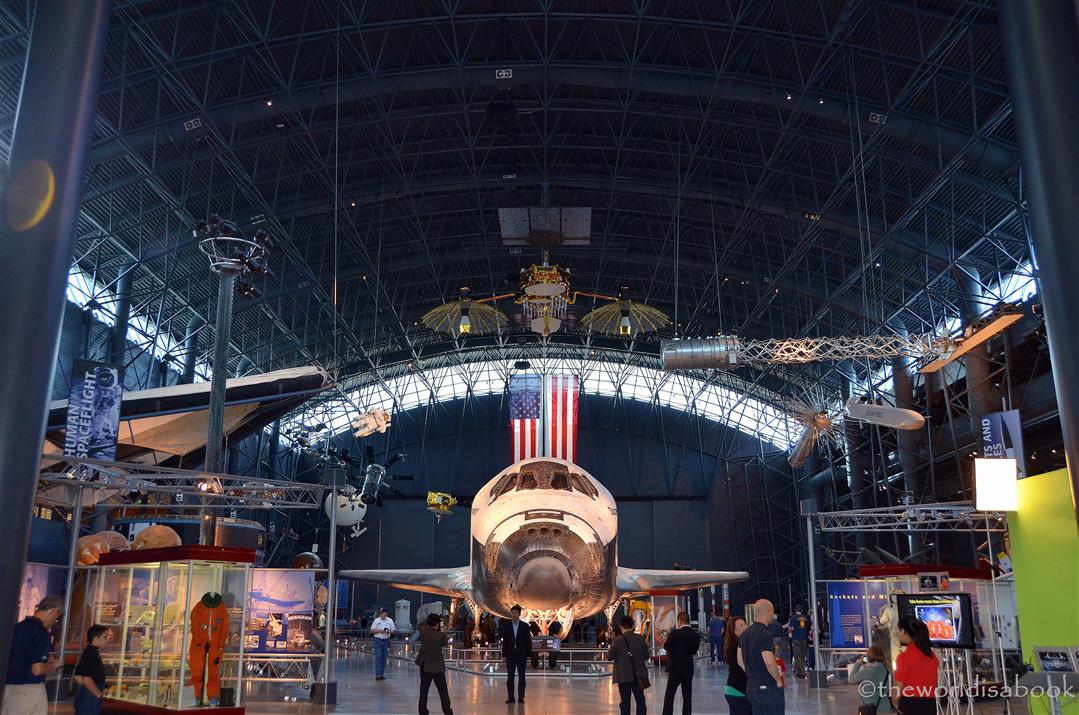 It was an incredible feeling to see one of the most important marvels of the space program.  The Discovery space shuttle was huge and seeing it up close was beyond impressive.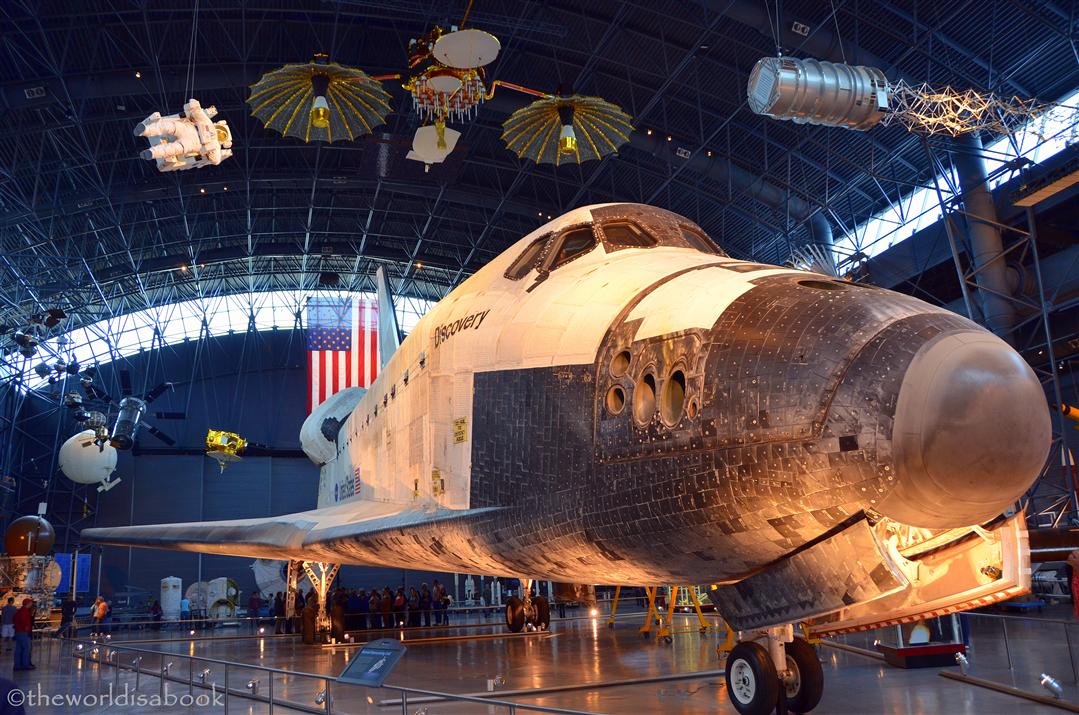 Discovery served the longest of all the shuttle fleets with 39 Earth-orbital missions, 365 days in space and traveled almost 150 million miles (240 million km).  It flew its 133rd mission and its last one in 2011.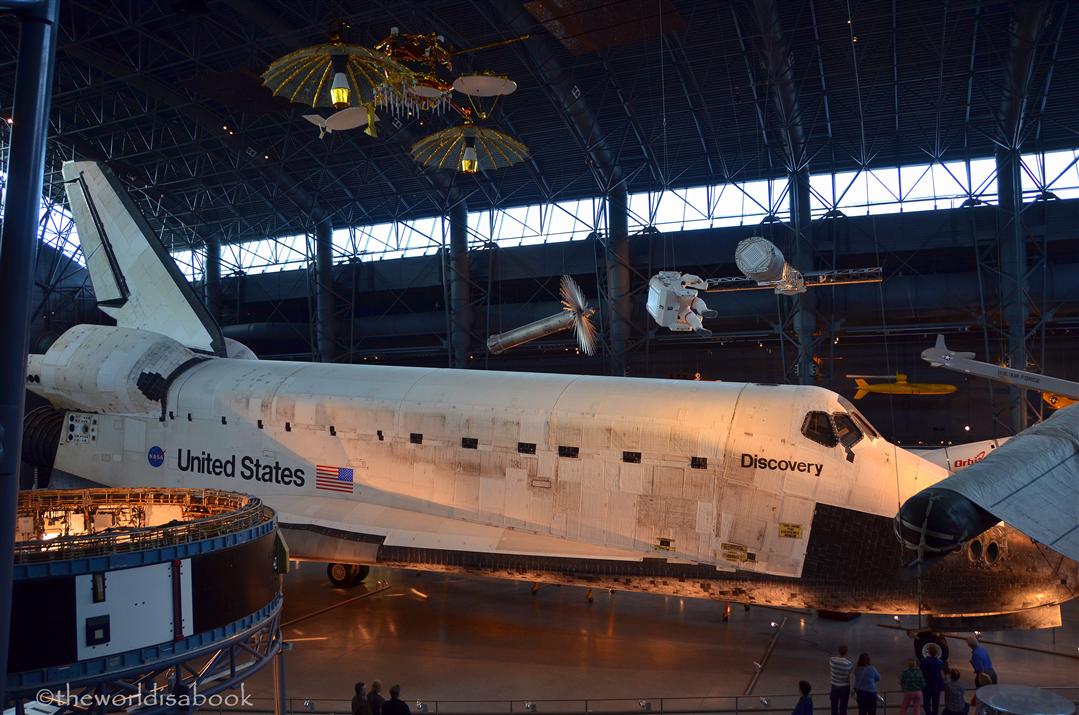 Seeing its panels up close and its discolored body was evidence of its many diverse missions that lasted almost 30 years.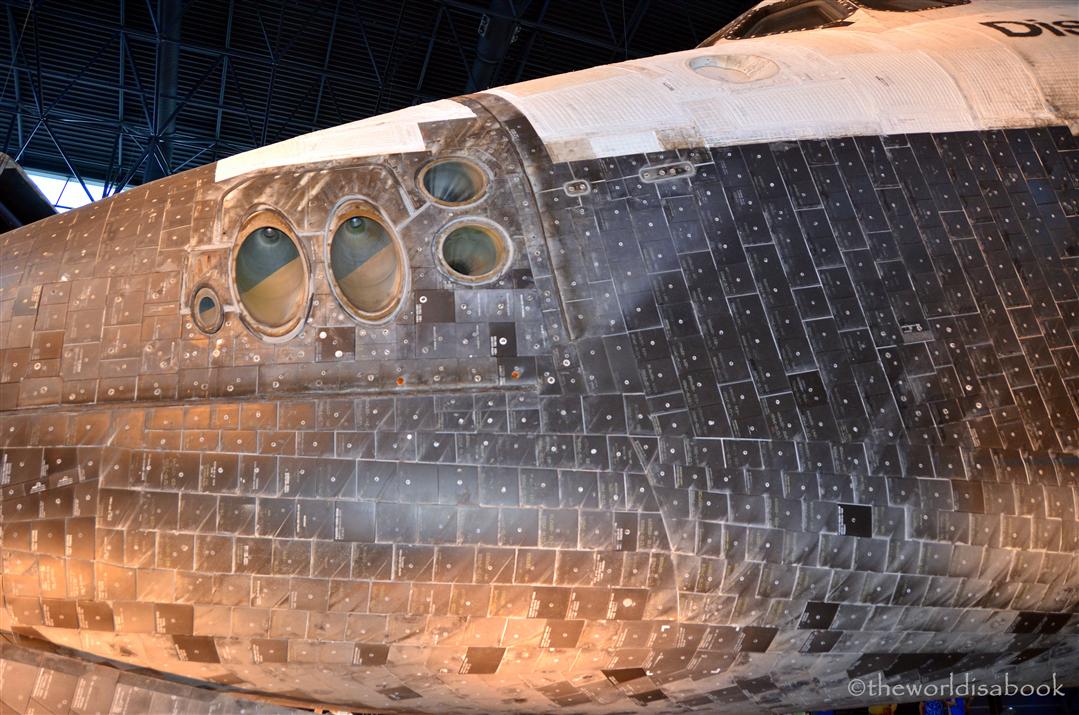 The Discovery space shuttle was amazing to look at from behind too.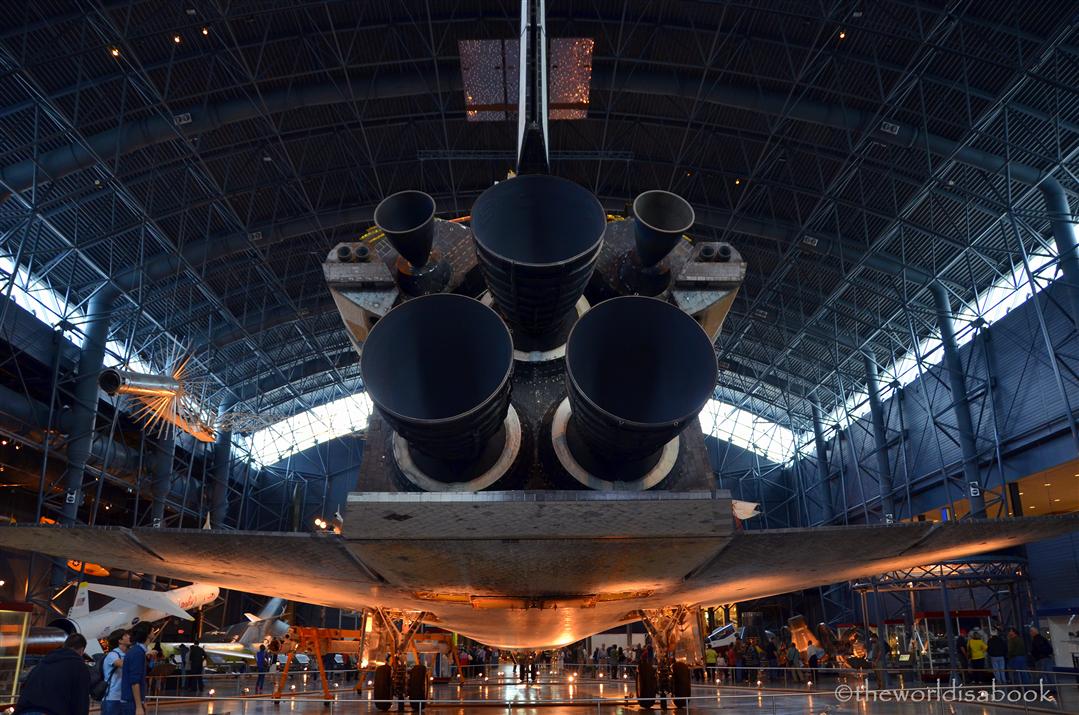 This space section had various exhibits of rockets, satellites and cabinets of interesting artifacts like astronauts' food, clothing and special gear.  There is supposed to be 140+ major space artifacts on display here.  We got to see what the astronauts brought into space to help them cope and live including personal hygiene items.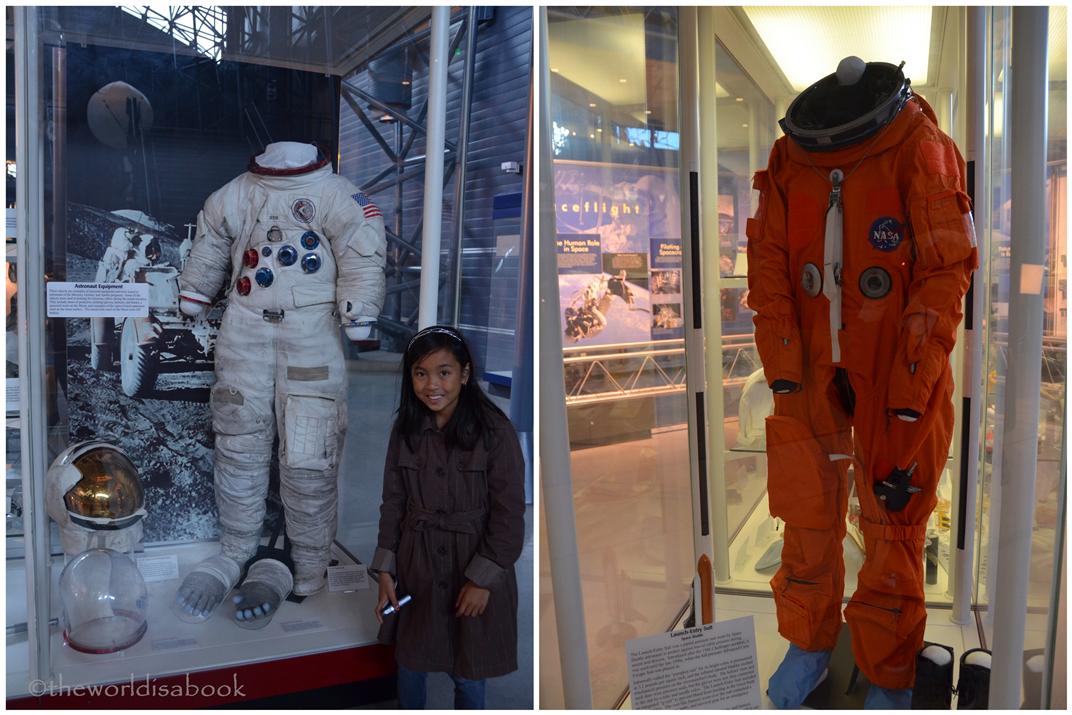 Various other space related exhibits included the Apollo 11 Flotation Collar.  After the historic moon landing in 1969, this was the custom-made flotation collar attached to the command module, Columbia, after it splashed down in the Pacific Ocean carrying three astronauts.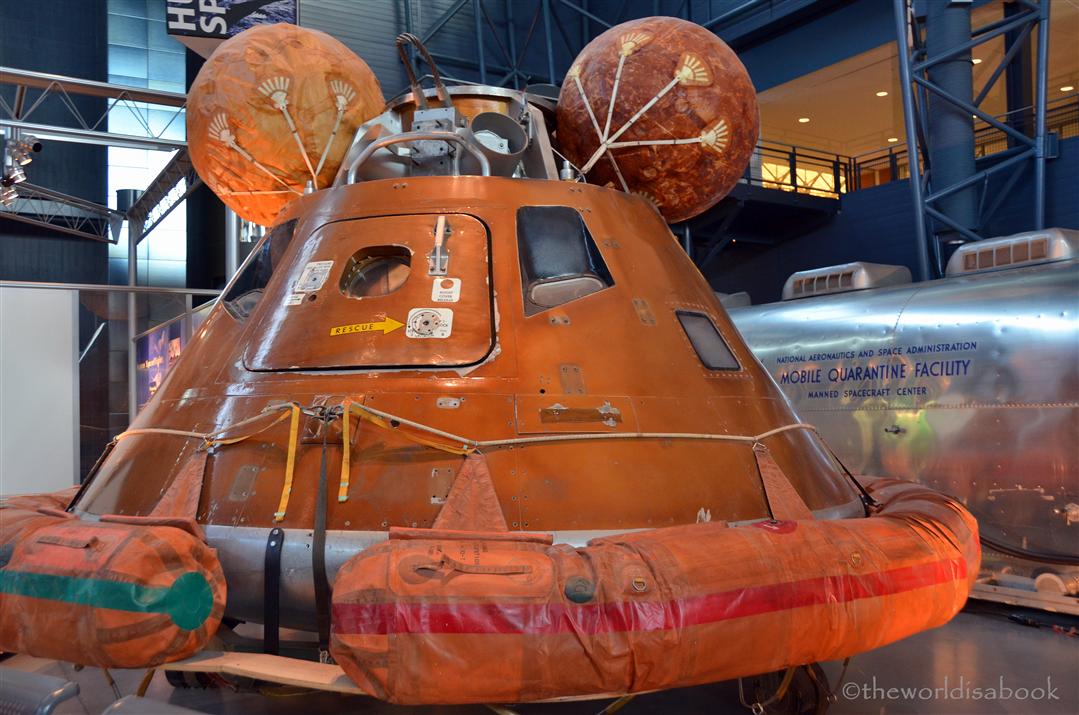 There was also the Gemini VII space capsule.  In 1965, this was part of a mission that showed humans were able to live in weighlessness for 14 days.  It was part of the world's first rendezvous with Gemini VI-A which were important steps that paved the way to landing on the moon.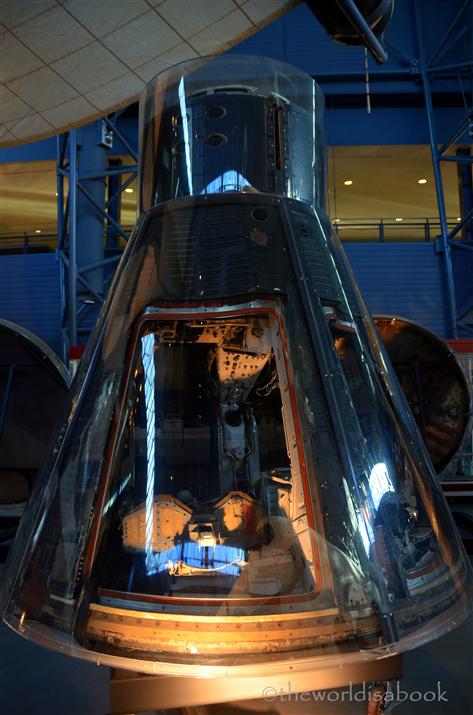 One of the museum's other attractions was the Enola Gay.  This was the Boeing B-29 superfortress that dropped the first atomic weapon in Hiroshima, Japan.  It was difficult to explain to the kids what the historical significance of this plane was and its massive impact in something they could easily understand.
With so many planes to see, we let our kids lead the way and see which ones caught their attention and interest.  My daughter was drawn to the colorful, small planes while my son was more interested in the larger planes.  Many of the aircrafts had informative tablets near them with descriptions and historical facts.  One of my favorites was seeing the Air France Concorde which flew New York to Paris in 3.5 hours compared to the average eight hours by other commercial planes.
It was interesting to see the technological progress of aircrafts and what they have accomplished.  Seeing many of these massive and historical aircraft was quite a learning experience.  You don't have to be flight enthusiasts to enjoy a visit to these engineering marvels.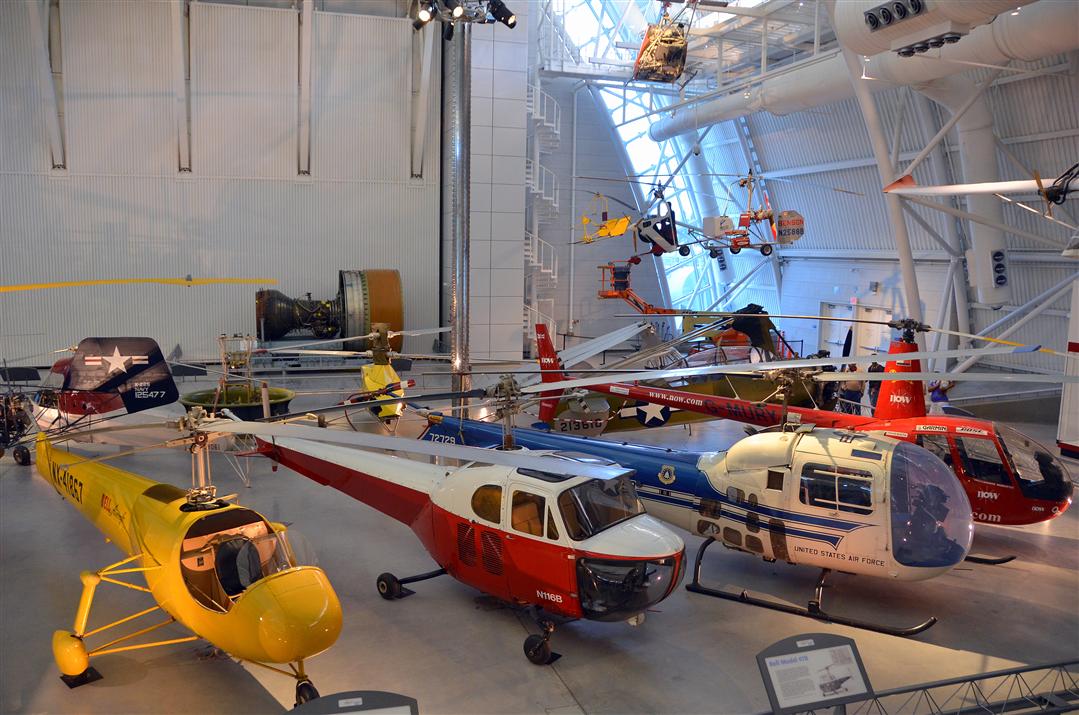 It has been several years since I've visited the National Mall Air and Space museum but the Udvar-Hazy Center was less crowded, much more spacious and definitely worth the detour.  It was family- friendly and offered many engaging and interactive activities.  For aviation fans, this showcase and living historical museum of aircrafts from different eras is a must visit in the nation's capital.

 Visiting the National Air and Space Museum – Udvar-Hazy Center Basics and Tips
 As with most of the Smithsonian Museums, admission is FREE.  Parking is $15 but free after 4 PM.
Hours: 10 AM – 5:30 PM.  Open everyday except Christmas Day.
Get a kids scavenger hunt type activity at the Visitor's Center desk by the entrance.
 Amenities inside include an IMAX theater, flight simulators, gift shop and a McDonald's.
Free Docent led tours available daily.
No direct metro service from Washington, DC.  It is located near Dulles airport in the Virginia suburb of Chantilly.  We had a rental car and flew into Dulles so it was a great stop along the way.
 There is a 164-ft Observation Tower that is open to watch air traffic of planes taking off and landing at busy Dulles Airport.
*Have you visited either of the Smithsonian Air and Space Museums?  Are there similar aircraft museums you've visited in your travels?