5 Fun and Free Things to do in Tampa with Kids
Sometimes in travel, we're surprised by cities that were never on our radar. We spent two days in the Tampa Bay, Florida area last year before and after a Caribbean cruise. It reminded us a lot of San Diego with its downtown layout, relaxed atmosphere and beautiful waterfront scenery. The area had a lot to offer families including these five fun and free things to do in Tampa with kids.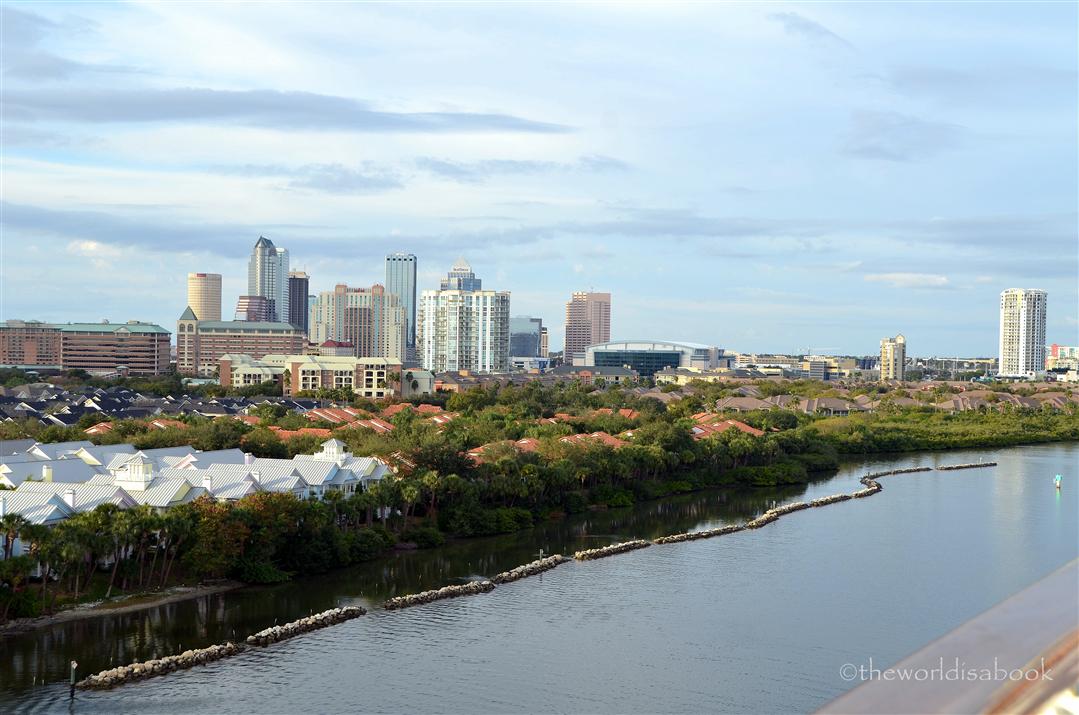 There is more to Tampa Bay beyond its beautiful beaches, Busch Gardens Amusement Park or the large Florida Aquarium. We won't hesitate to travel here for an extended stay or to use its easily accessible cruise terminal again.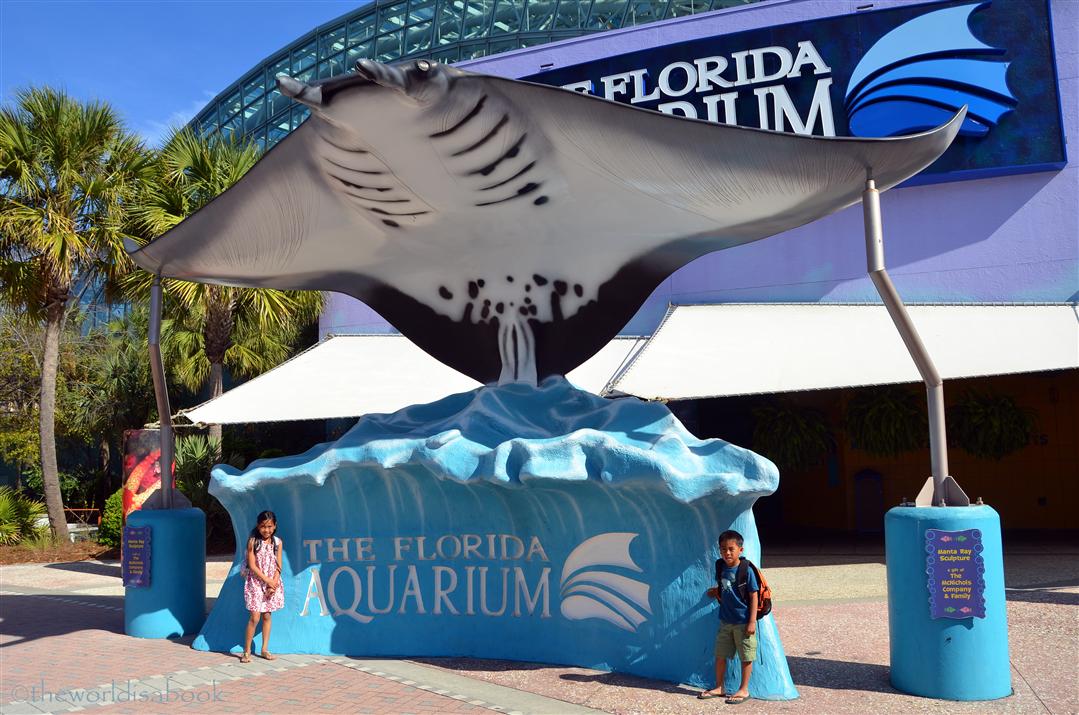 1. Manatee Viewing Center
I now regret not saving enough time to visit this seasonal attraction that's open from November 1 to April 15 every year. The old Big Bend Power Station's discharge canal is a sanctuary for manatees when Tampa Bay's water gets too cold for them. The clean and warm waters of the canals makes it a wonderful natural habitat to see these gentle mammals up close.
The center also features a tidal walk with native Florida plants, birds and butterfly gardens. If all that isn't enough, there's also an environmental educational building to learn more about the manatees through hands-on exhibits and films.
3. Ballast Point Park/Bayshore Boulevard
This is one of Tampa's oldest neighborhood parks and has been around for over 100 years. It was recently renovated with additions of tot lots, an interactive water splash pad, picnic shelters and specially designed playgrounds. This family-friendly park also includes a wooden fishing pier whether you want to catch one of your own or just sit back and watch the others reel them in. It's a great place to relax and enjoy the beautiful waterfront views of downtown Tampa.
This park easily accesses Bayshore Boulevard, the world's longest continuous sidewalk at 4.5 miles, with some of the most beautiful homes along its roads. Bayshore is also popular for outdoor activities like rollerblading, jogging, biking or leisurely strolls along the water.
3. Historic Ybor City
Ybor City was once Tampa's hand rolling cigar center and is now known as its Latin Quarter. These old brick buildings and iron buildings are still present along 7th Avenue. This National Historical Landmark District offers historic walking and self-guided tours. We liked walking around the shops, cafes and restaurants here and felt like we were in a little Spanish town instead of a sprawling Florida city. We spent some time and ate at Centro Ybor which was a quaint outdoor shopping center.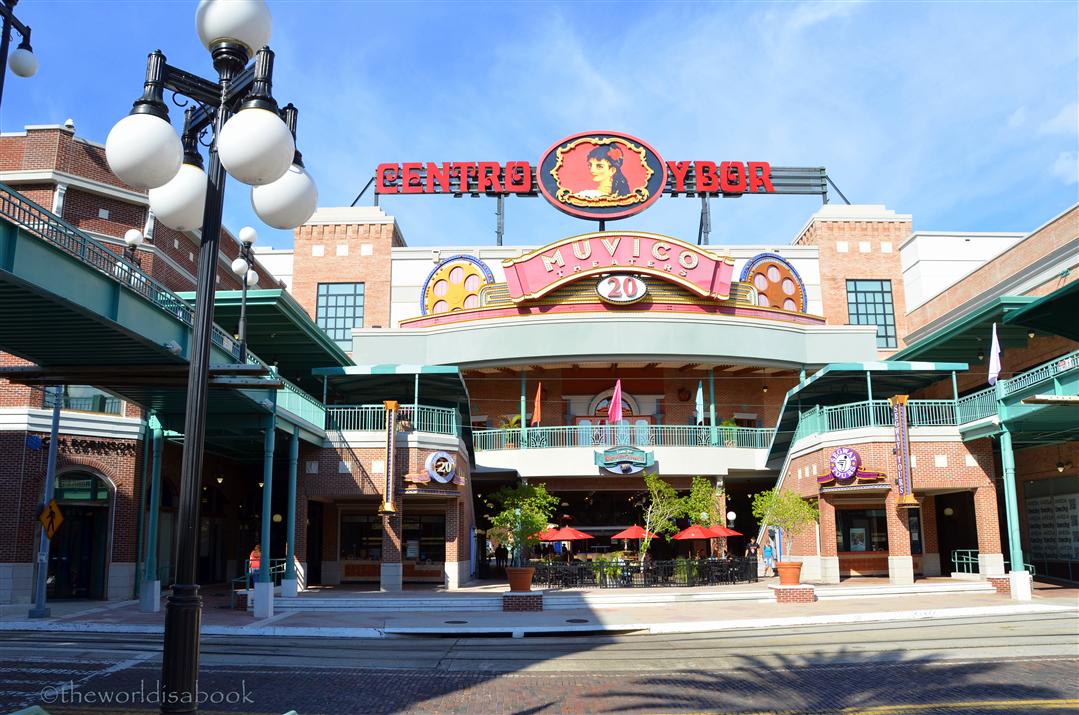 Don't miss the Columbia Restaurant which is the oldest and largest Spanish restaurant in the United States. It was founded in 1905 but the main attraction for me was its beautiful and colorful mosaic tiles outside. Unfortunately, we had already eaten after finding this place.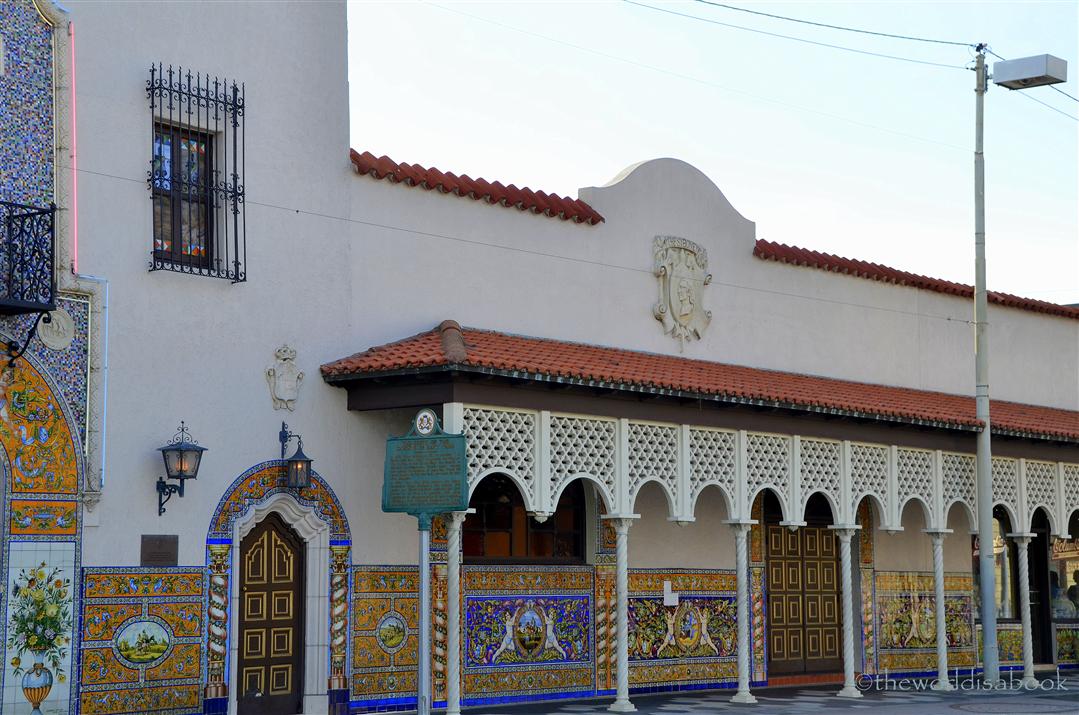 4. Tampa's Beaches
Tampa Bay's white sand beaches consistently rank as some of the best beaches in the country bordering the blue-green waters of the Gulf of Mexico. From Clearwater to Madeira to St. Pete, you can't go wrong with a trip to the beach no matter what season it is elsewhere. There are plenty of beaches to choose from depending on your interests. The area boasts 361 days of sunshine a year making it perfect for many outdoor activities on or near the water.
5. Pinellas County Heritage Village
Heritage Village is a living history museum depicting village life in the 1800s with over 28 historic buildings including a school, homes, railroad depot and church. Docents and volunteers are on hand to bring Old Florida history alive for the visitors through exhibits, workshops and demonstrations that include gardening and palm frond weaving.
The village presents a hands-on learning experience for the kids encouraging everyone to "touch, explore and play". Free self-guided adventure activities using clue stations and maps ensure kids are learning while having fun. How about some wooden cattle pen building or loading/unloading luggage carts at the train depot?
Occasional Freebies
Kids can ride the miniature trains at the

Largo Central Railroad

during the first weekend of each month for public run days starting at 10AM.

Tampa Museum of Art offers 'Art on the House' on Fridays from 4-8 PM.
*Have you visited any of these free Tampa Bay attractions? Any other free attractions you'd like to add?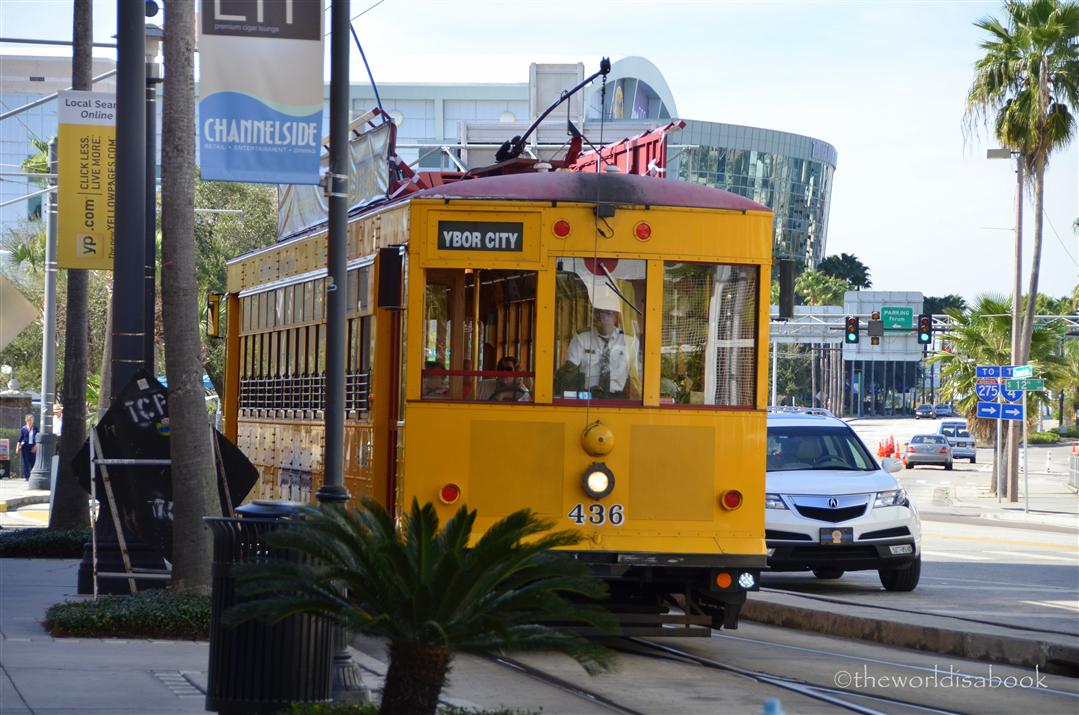 This is a part of a series called Five Free Family Friday.  I hope this will grow into a collective guide of free family-friendly attractions of places all over the world.  If you'd like to contribute with the free attractions in your home city, I would love your guest posts.
Pin it for later!