5 Favorite Free Things to do in Paris with Kids
Paris has always been known as one of the most romantic hotspots in the world. But, we also realized just how family-friendly it was when we visited with our kids. A few weeks ago, Camille Spanjaard was kind enough to share her resident's guide to the 5 free things to do in Paris with kids that were off the beaten path. This time, we're sharing our 5 favorite things we loved as a family even if they were touristy.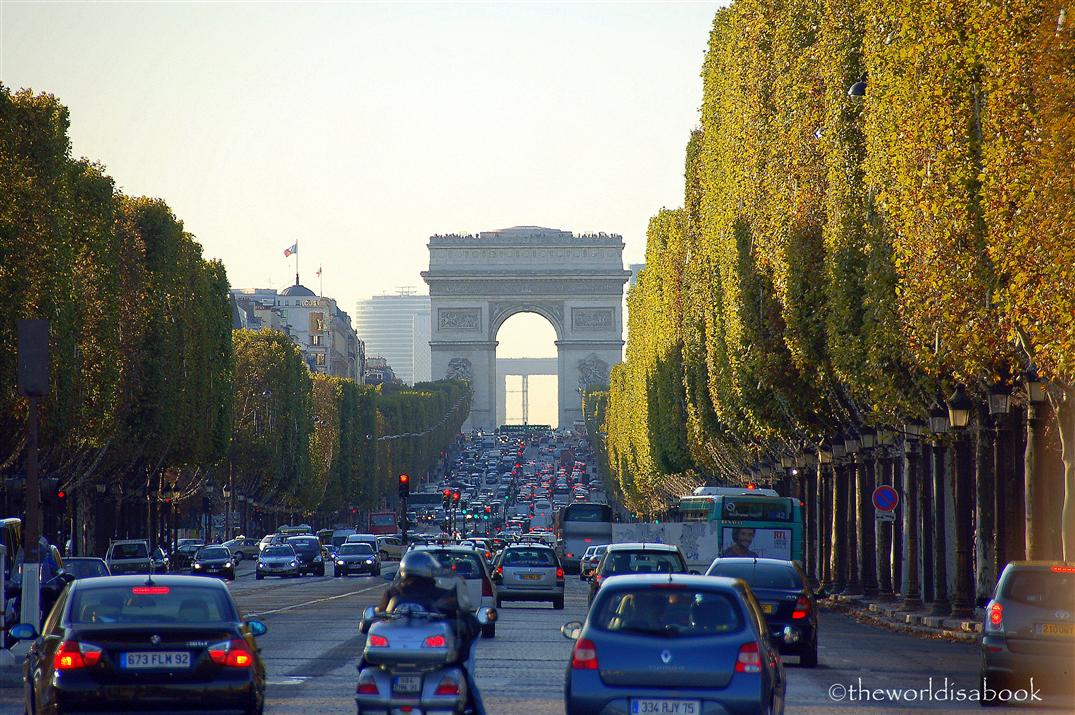 1. Public Gardens
Parks are usually one of the best free attractions in many cities and Paris has quite a few well-maintained ones. One of the first attractions we visited was Luxembourg Gardens since it was close to the apartment we were staying. It was a wonderful place for strolling with statues, fountains, flowerbeds and includes the Palais de Luxembourg. How about pony rides, sandboxes, carousel, playground, mini-sailboat sailing on the pond and puppet shows for the kids?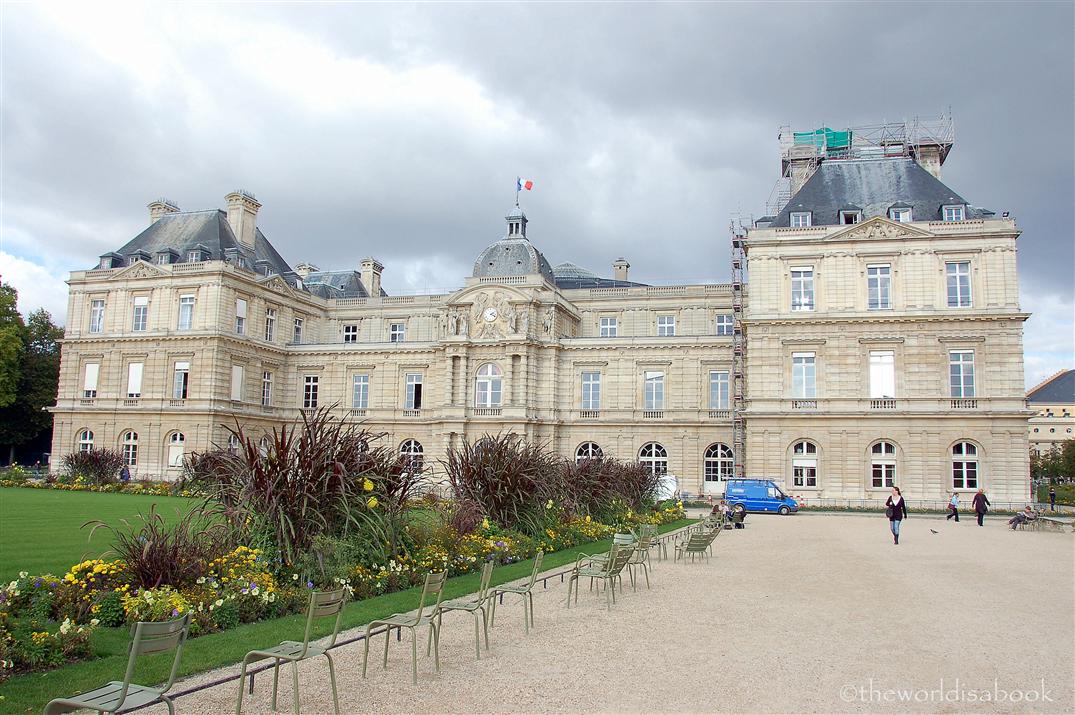 The Tuileries Garden's central location, near the Louvre, makes this a popular place for residents and visitors for pleasant walks and hanging out. We loved the wide lawns, tree-lined paths, basins for mini-sailboats, all the statues and sculptures and being surrounded by all the wonderful French architecture. If you need to see another aerial view of Paris, there's a ferris wheel here too.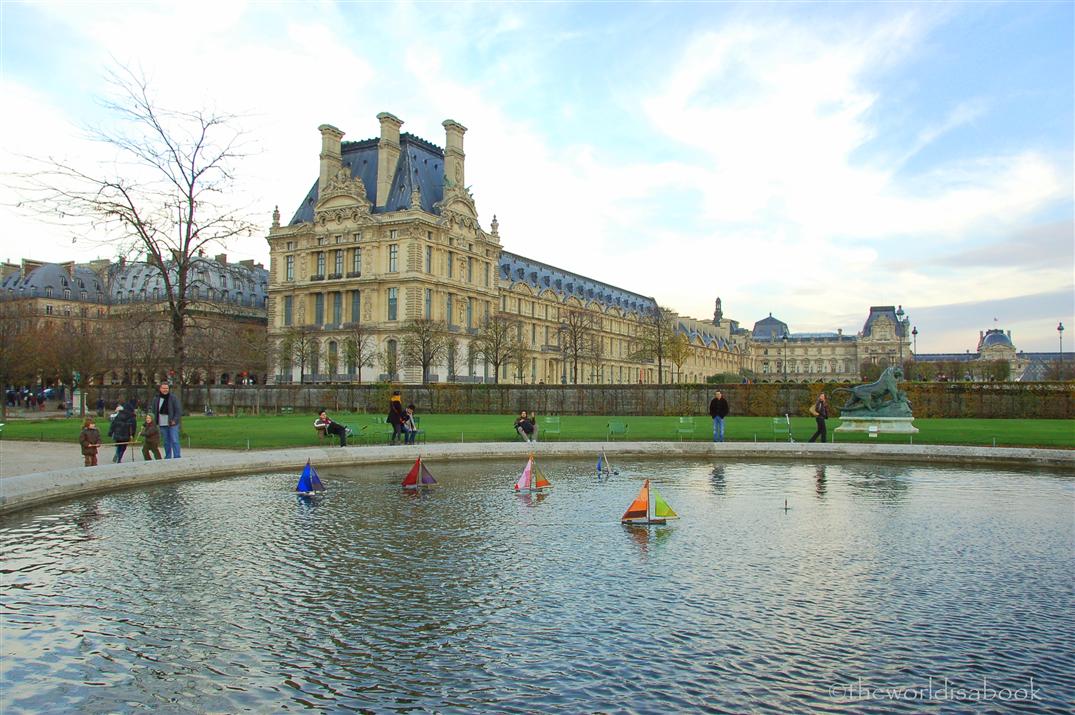 2. Churches
Churches may not be the most kid-friendly places to take kids but these Paris churches were remarkable inside and outside with added attractions nearby. I've taken my kids to enough churches that they actually enjoy looking at stained glass windows, sculptures and grand architecture.
The first Paris attraction we saw was the Notre Dame Cathedral. As we stepped off the subway entrance, we were mesmerized by its glory. While it is free to see the cathedral's magnificent architecture inside, visits to the tower to be near the gargoyle structures and Treasury require entrance fees. Those famous gargoyles can also be seen from below.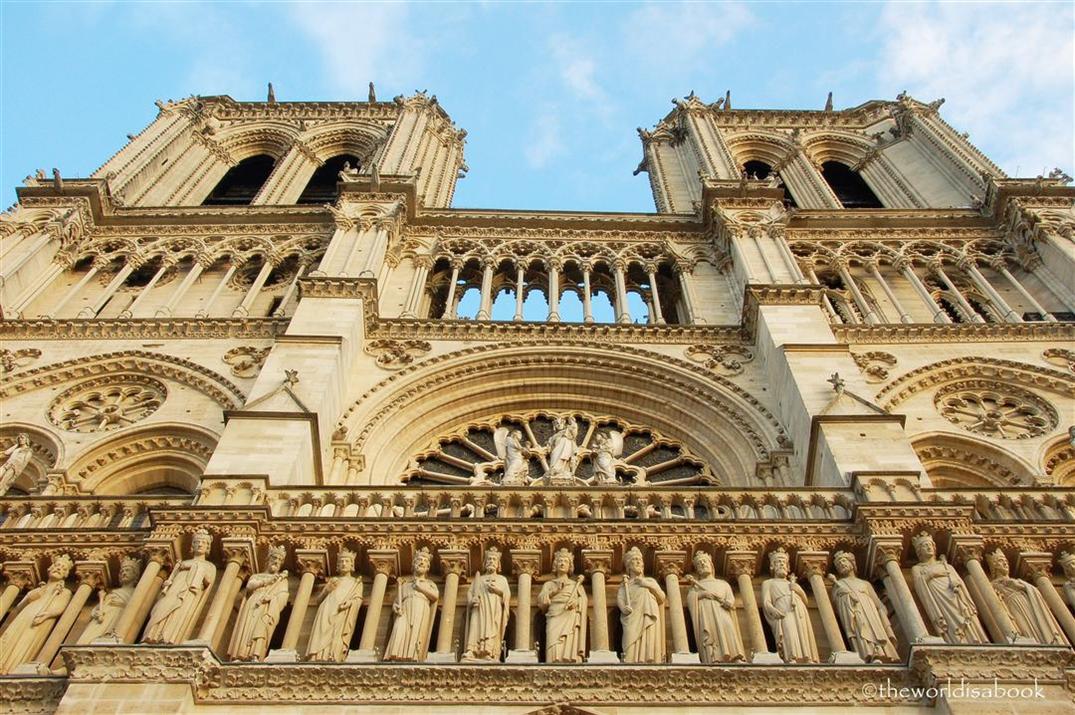 Don't miss a visit to the Montmarte district north of Paris and the Sacre Couer Basilica. It may take awhile to get to the top of the hill using the stairs but definitely worth the climb. The funicular isn't free but a fun ride for the kids and can save them some energy on the way to the top.
The white stone church is a magnificent sight and its interior is just as beautiful. But, what many people come here for are the stunning views it offers of the city. You may also get lucky and be an audience to some of the street performers and entertainers around here.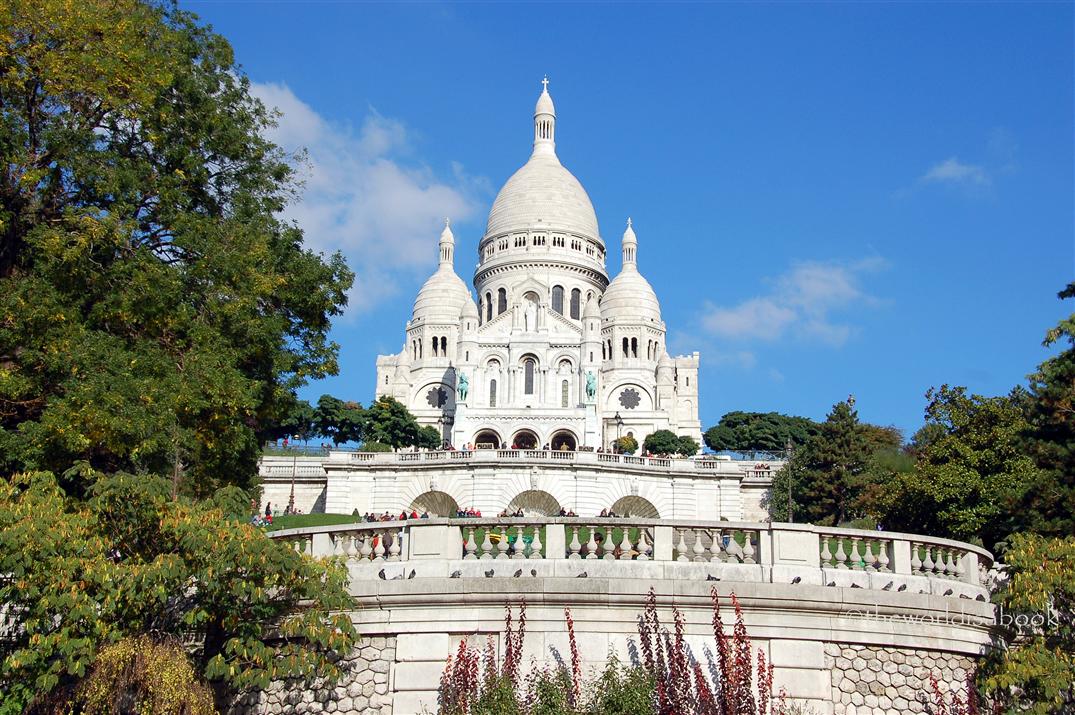 Another church we visited was St. Sulspice with a huge fountain area for the kids to play outside. This was made famous in the Davinci Code book and movie. Since we were staying nearby, we also visited Church of Saint-Germain-des-Prés which is paris' oldest church built in the 6th century.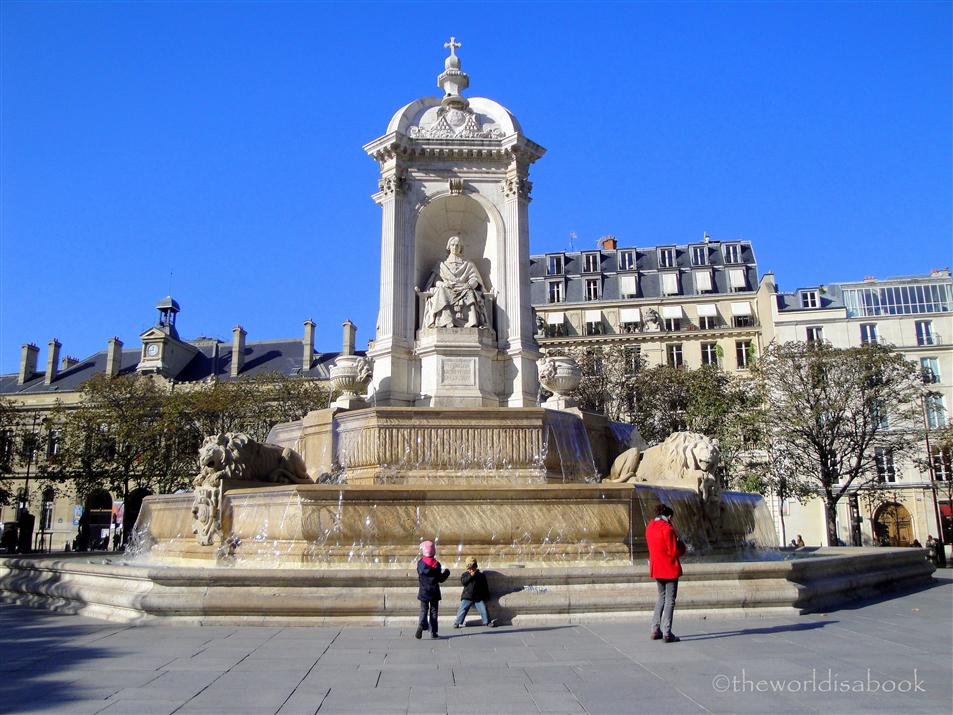 3. The Famous Monuments
Paris is filled with famous monuments and they're all free to admire and gawk and pose with for those precious photos. Of course, we couldn't miss a visit to the Eiffel Tower. We loved the views we got from the Trocadero and the walk across the River Seine to get to the tower. We've visited Paris twice and have yet to go up the Eiffel Tower (admission fees apply and be sure to book ahead).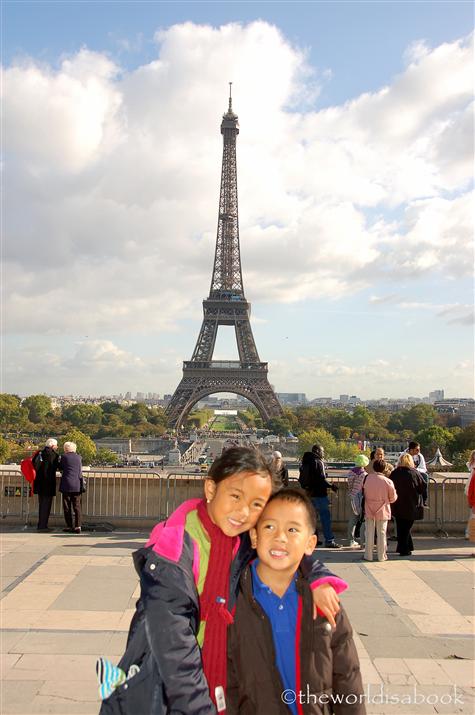 Other touristy notables include Arc-de-Triomphe and nearby Place de la Concorde. My kids loved the open square, fountains and the obelisk here. This is Paris' largest square but also has a morbid past as the site of where King Louis XVI and Queen Marie Antoinette were executed via guillotine.
For kids who have a fascination with cannons, there were quite a few of them at the courtyard of the Army Museum at Les Invalides. This was also the site where Napoleon was buried. There are entrance fees to those museums but walking its grounds including their unique shrubs are free.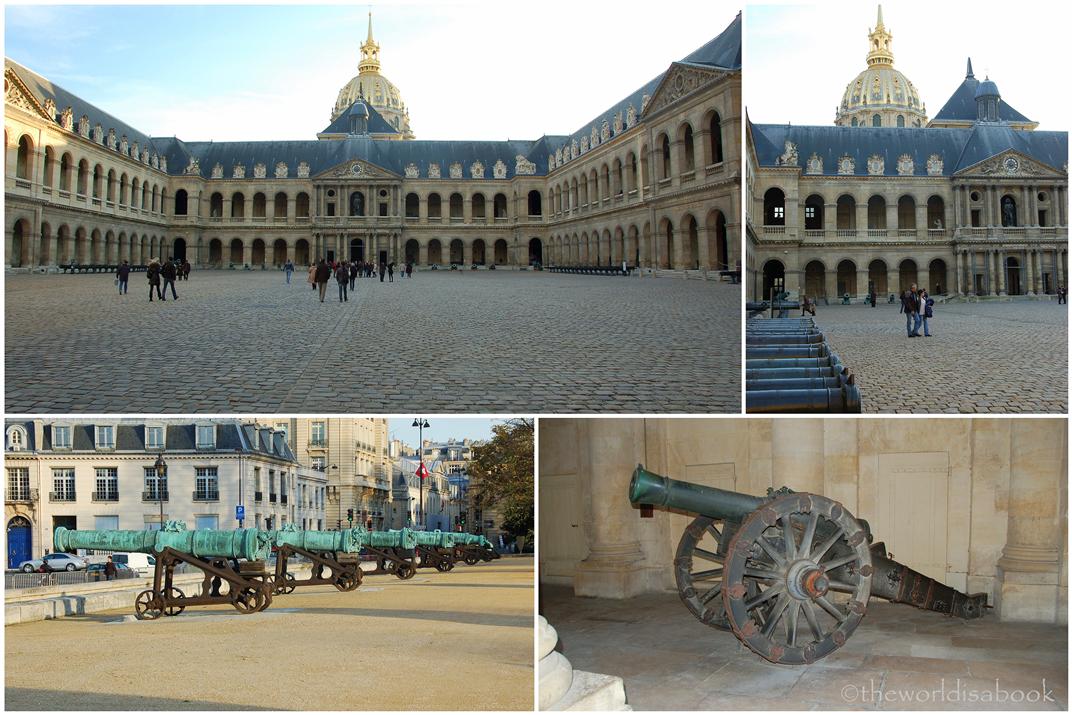 4. Permanent Street Markets
One of the things we loved about Paris was walking through the street markets. Stalls of fresh fruits and vegetables, fish, pastries and cheese greeted us on pedestrian-only streets with enticing aroma and a culinary delight to see. We loved strolling through Rue Cler near the Eiffel Tower and seeing all the items and treats they offered.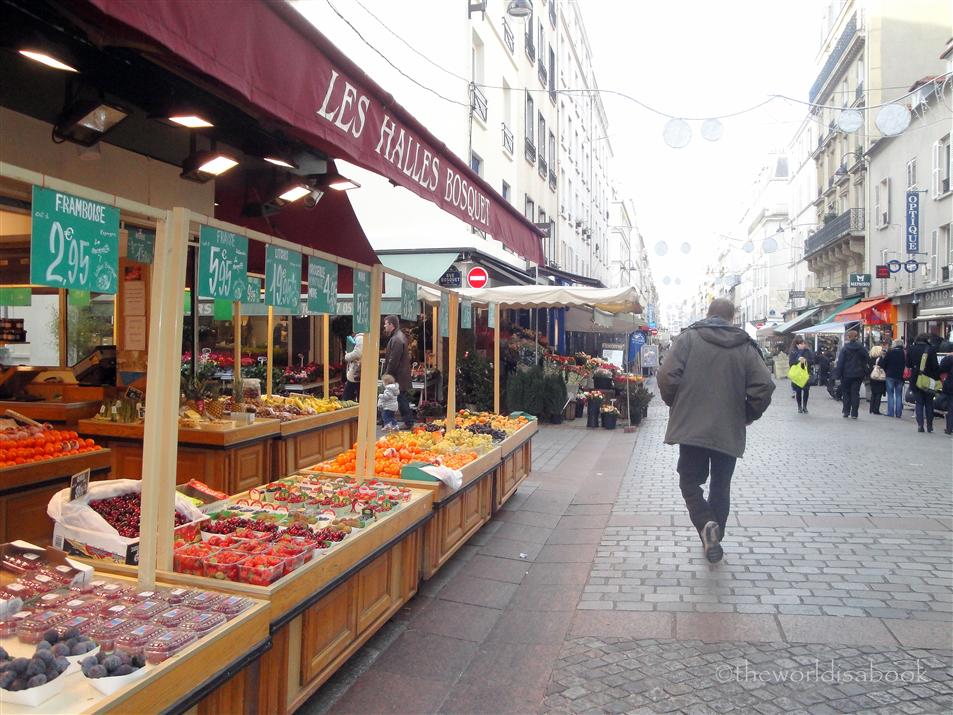 The street markets were the perfect place to sample goodies and a great way to introduce kids to some of those delectable cheese. It was also an ideal way to show kids how the Parisians live, eat and shop for some cultural immersion lessons. Window shopping is free but it was very tempting to get carried away at those markets.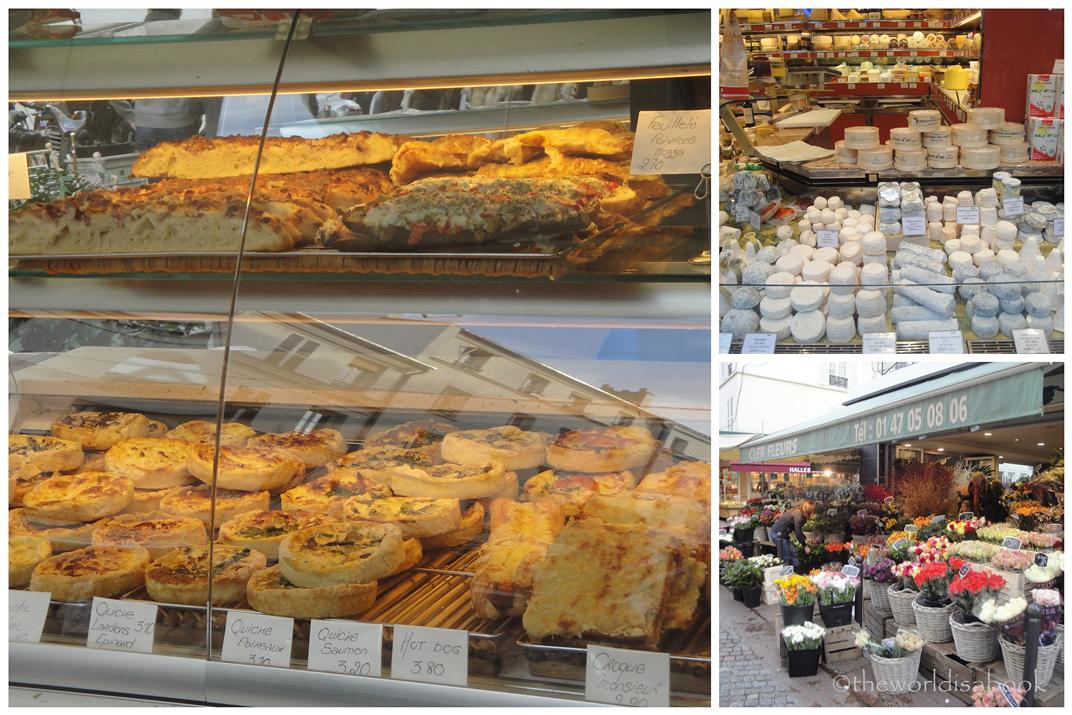 5. Champs-Élysées
Considered one of the most beautiful avenues in the world, Champs-Élysées (meaning Elysian Fields) is the ideal place to window shop and people watch. Despite aching feet from all the walking we had done, my kids didn't complain as we leisurely strolled through here. They were captivated with all the stores and buildings.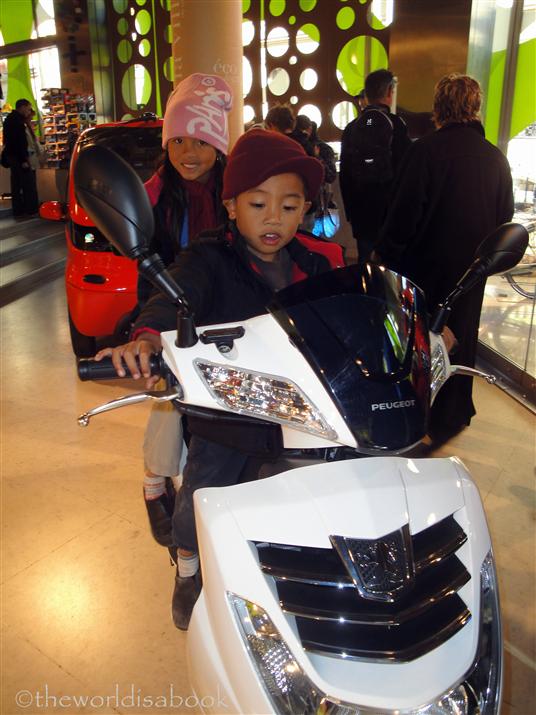 There are plenty of familiar stores, cafes and cinemas. Yes, McDonald's and Starbucks are here too. Don't miss a stop at Laduree for those delicious macarons. My kids were drawn to the car show rooms of Renault and Peugeot. It was fun to see these unfamiliar cars, and they loved that they can almost test drive them.
Occasional Freebies in Paris
During the first Sunday of every month, famous museums like the

Louvre

,

the

Musée de l'Orangerie, the Musée d'Orsay and Rodin Museum among others offer Free Admission. See the

Paris Info website

for more details.
During Wednesday evenings, the Maison européenne de la photographie with photography exhibitions are free.
More

Free Paris Museums

.
*Have you visited any of these free things to do in Paris? Any other free attractions you'd like to add?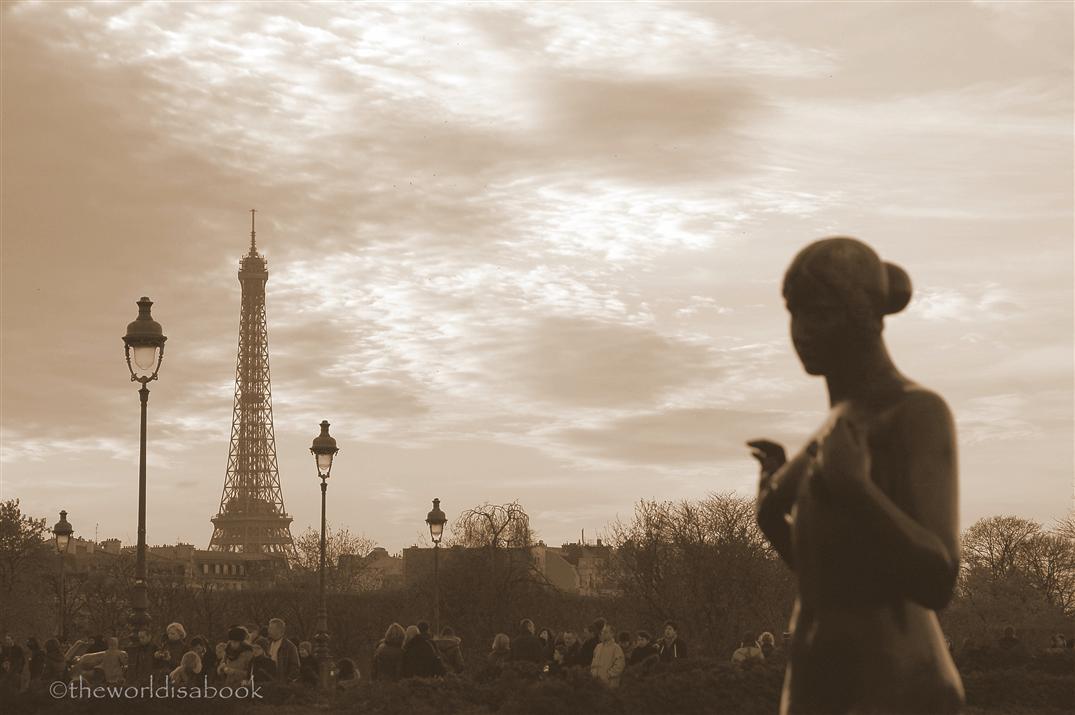 This is a part of a series called Five Free Family Friday.  I hope this will grow into a collective guide of free family-friendly attractions of places all over the world.  If you'd like to contribute with the free attractions in your home city, I would love your guest posts.