Taste Testing Manitou Springs' Mineral Waters
Our trip to Colorado Springs last month was filled with surprises but we never expected to go hunting for and sampling water at mineral springs fountains. Located a few minutes from the city, Manitou Springs was a mountain town at the base of Pike's Peak, America's famous mountain. After a visit to the Manitou Springs Cliff Dwellings Museum, we visited the historic town in search for the 11 "naturally carbonated" mineral springs fountains and taste the waters.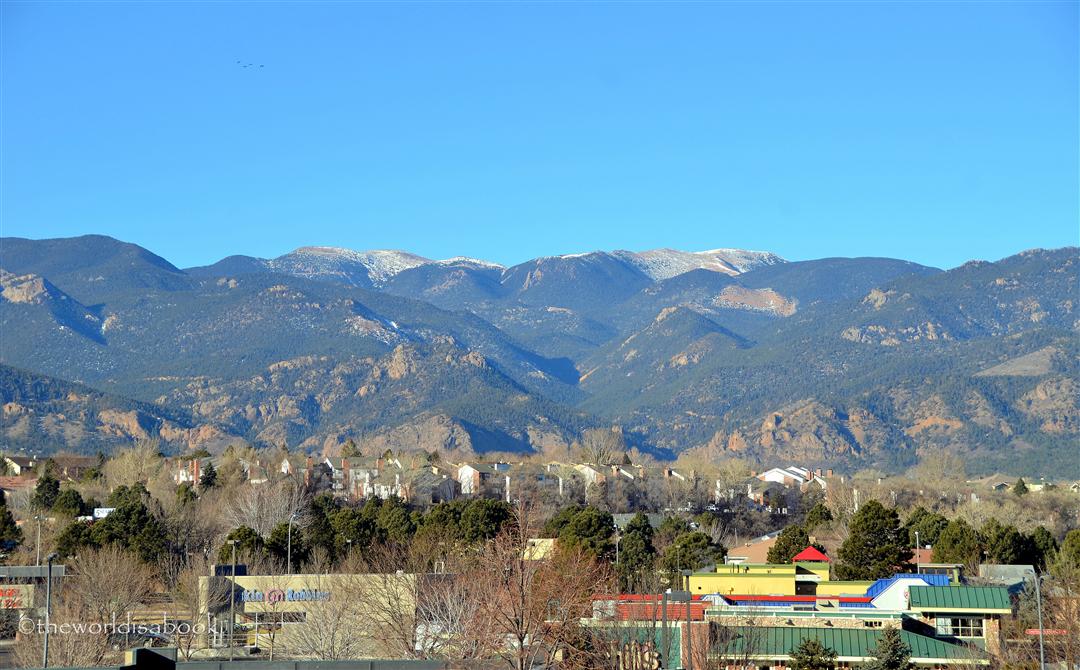 The Native American Indians who once lived here considered this area sacred and believed the water running from the many mineral springs had healing and spiritual benefits. The waters came from the underground streams from the Colorado Rocky Mountains which collected minerals along its journey. Manitou Springs was developed in the late 1880's as a resort town to entice visitors to drink and bathe in these medicinal waters.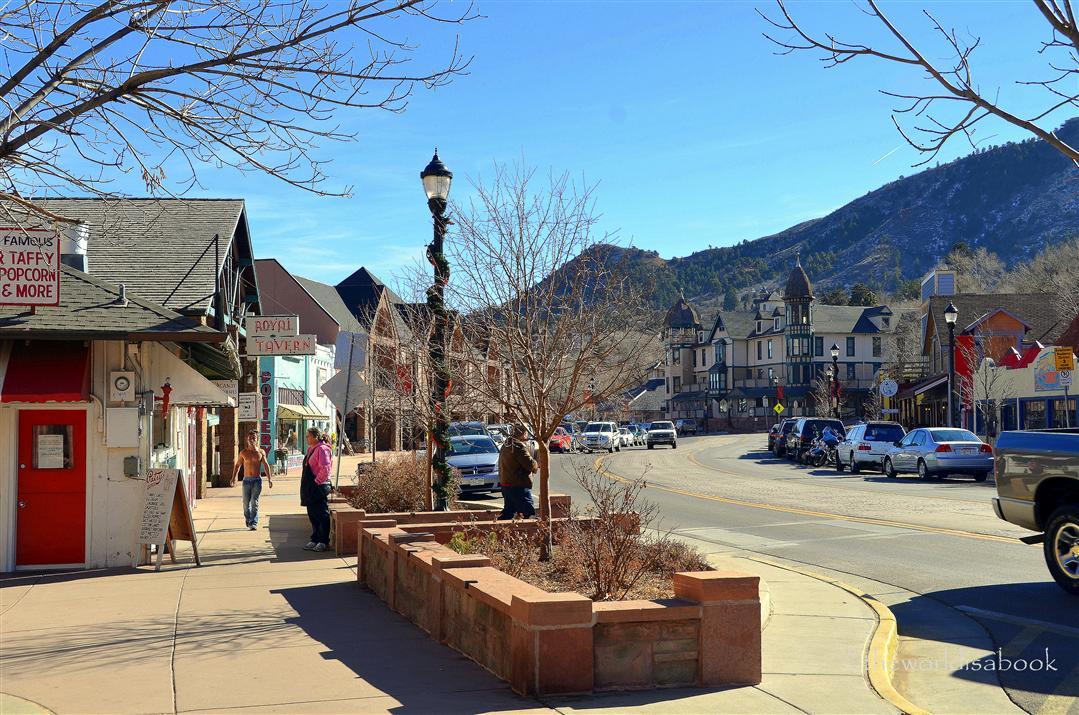 Some of the original springs have been restored the public to drink for free. Walking around town, there were small signs. Some of them were in the most obscure places, they could have easily been missed. Some didn't look like fountains and could have easily been mistaken for works of art considering Manitou Springs is a thriving artist community. Each sign had the chemical make-up of each spring which probably meant a whole lot more to other people than it did for us.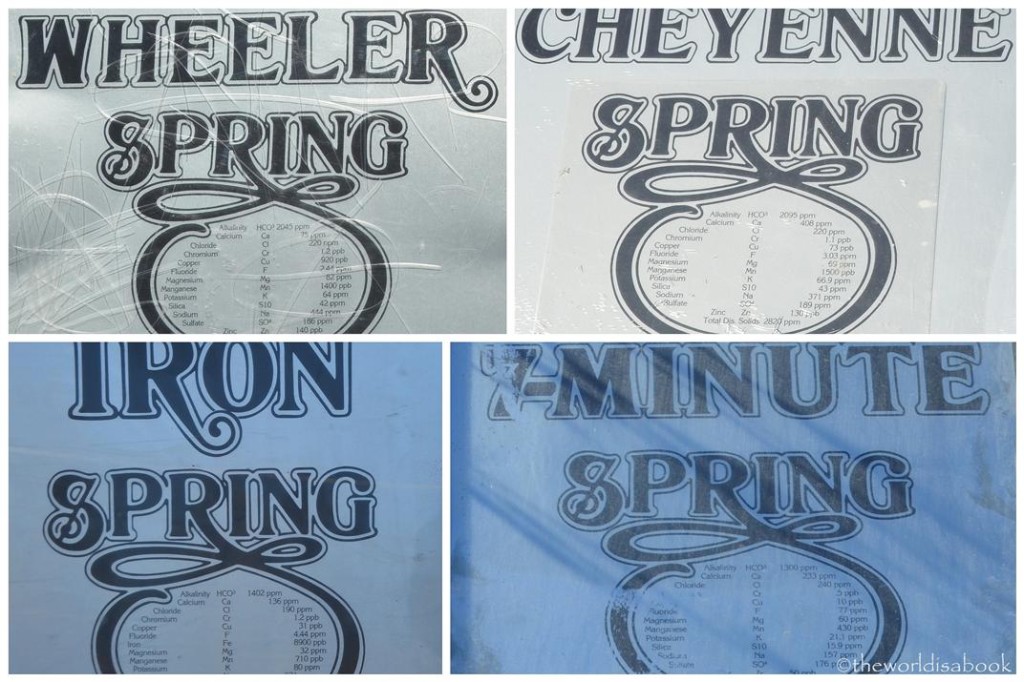 We visited 9 of the natural springs where many were named for the town's early settlers. The first one we found was Wheeler Spring. This was drilled in the 1920s and named in honor of Jerome Wheeler, former president of the Manitou Mineral Bottling Company and gave generous contributions to the town. It is classified as a soda-type spring (a natural carbonated one) erupting 6-8 hours and water accumulated in a catch basin.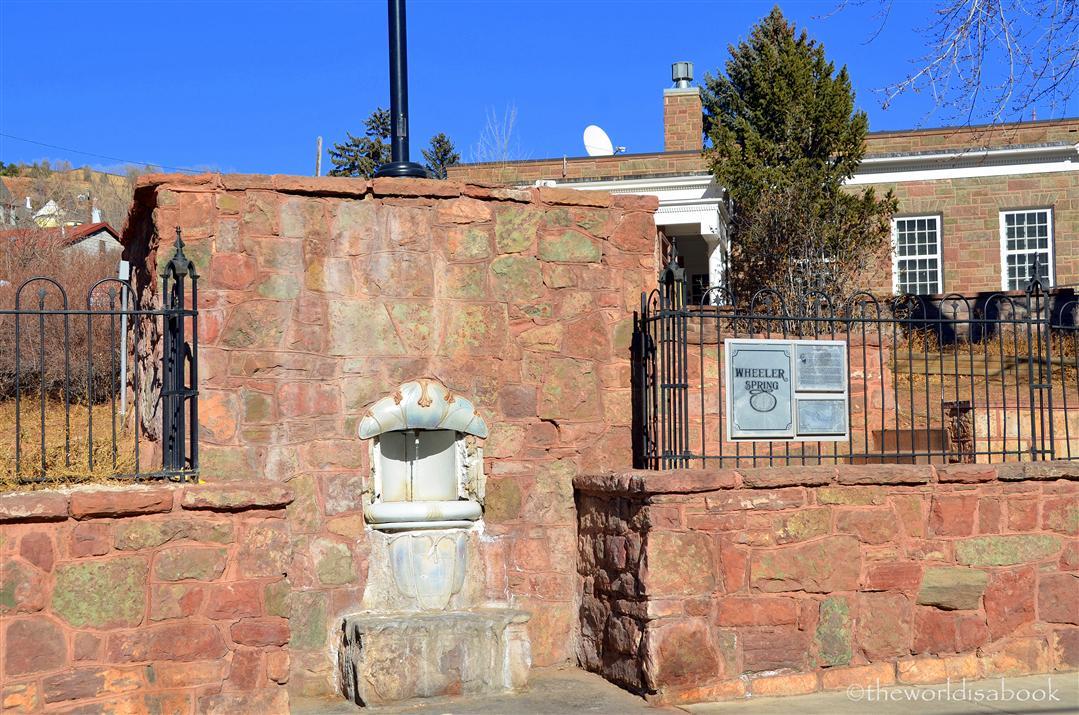 The picture below was how my kids first reacted after their first sip and before they spat it out.  It was heavily carbonated and didn't taste very good with a sourness to it. I drank one sip too and that was more than enough. I'm not sure how people were able to drink glassfuls of these waters.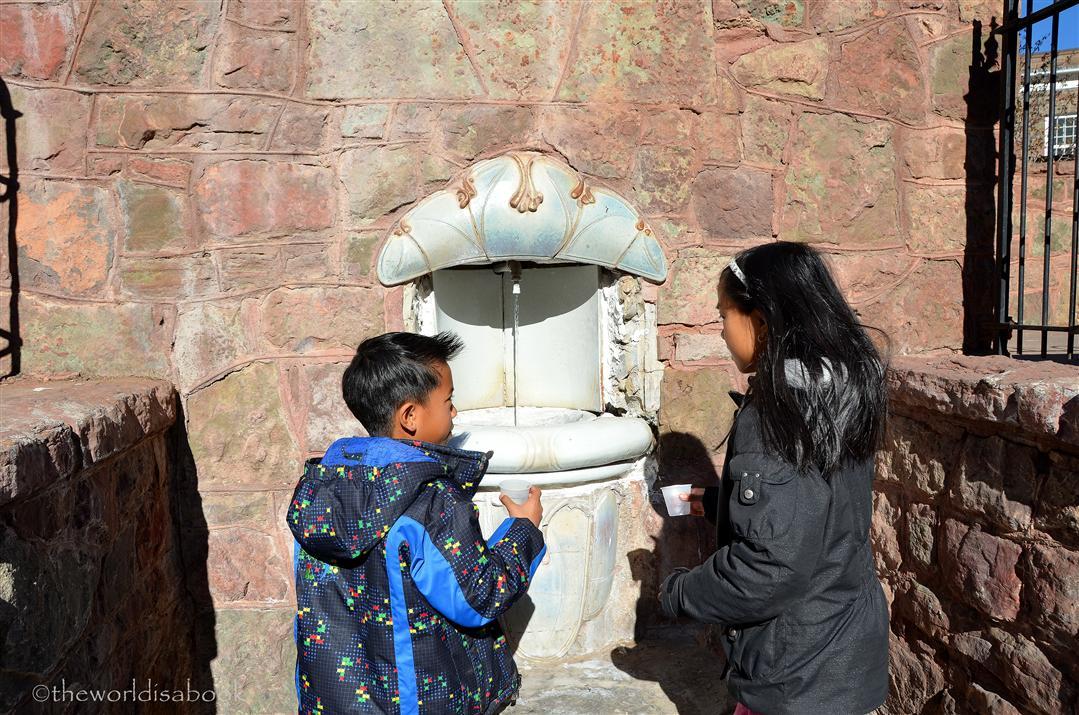 Further out from the downtown streets was the Ute Chief Spring. This was located in what looked like a private residence and wasn't working. But, that sculpture of an Ute Indian Chief holding the water spout was a bit impressive from the road.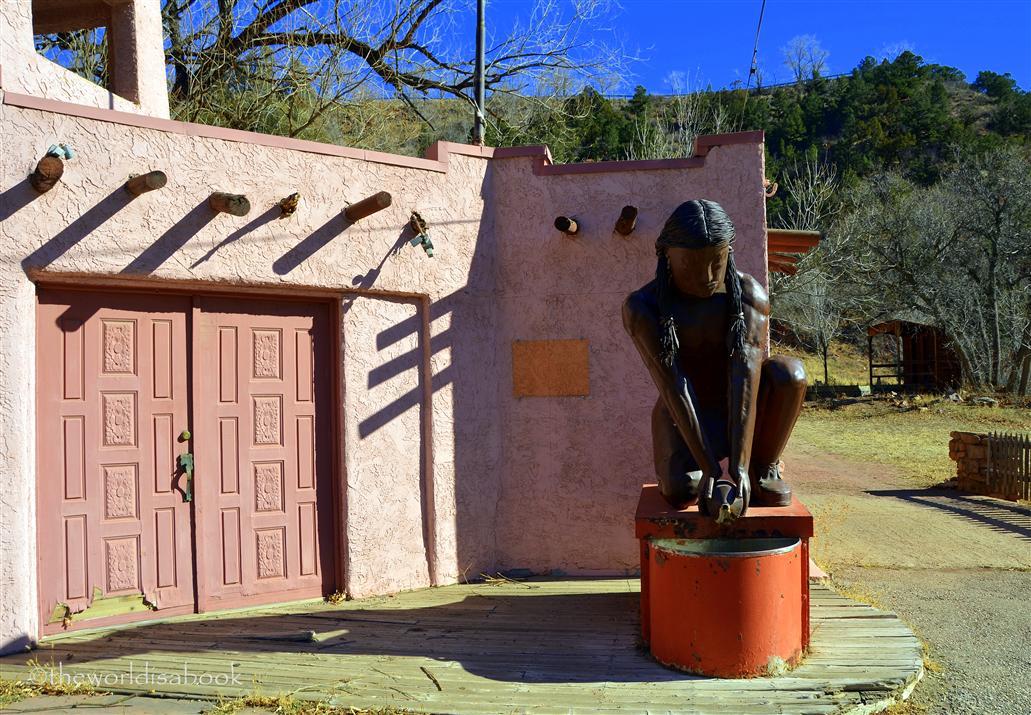 Our next stop was Iron Springs Geyser which was located near the Pike's Peak Cog Railway. This was the only place where we encountered another family (with teenage kids) looking for the springs and sampling the water. It made us feel a bit better knowing we weren't the only tourists in town.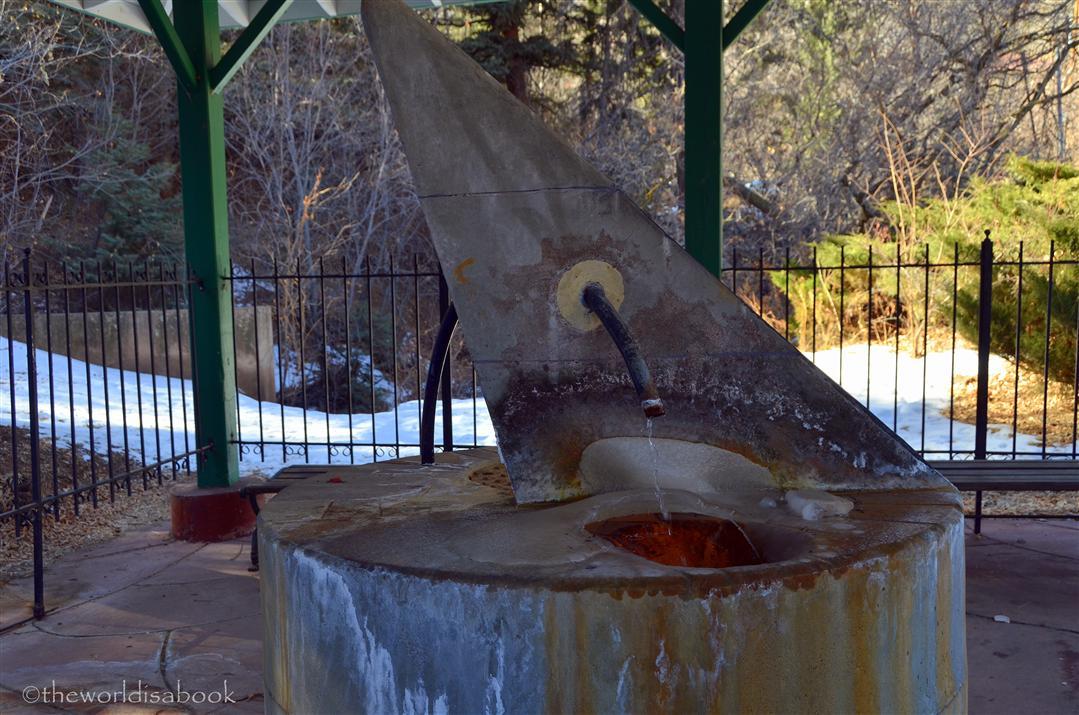 This was drilled here in 1910 to increase the supply of iron-rich mineral waters. Located inside a pavilion, doctors prescribed the waters here for iron deficiencies. This one had a strong metallic taste and was too hard to swallow for all of us.
Twin Spring was drilled in the late 20s and was named because the water flow here originally came from two separate sources running through two pipes. This soda-type spring is rich in calcium, potassium and a trace of lithium. It was located outside an empty office building.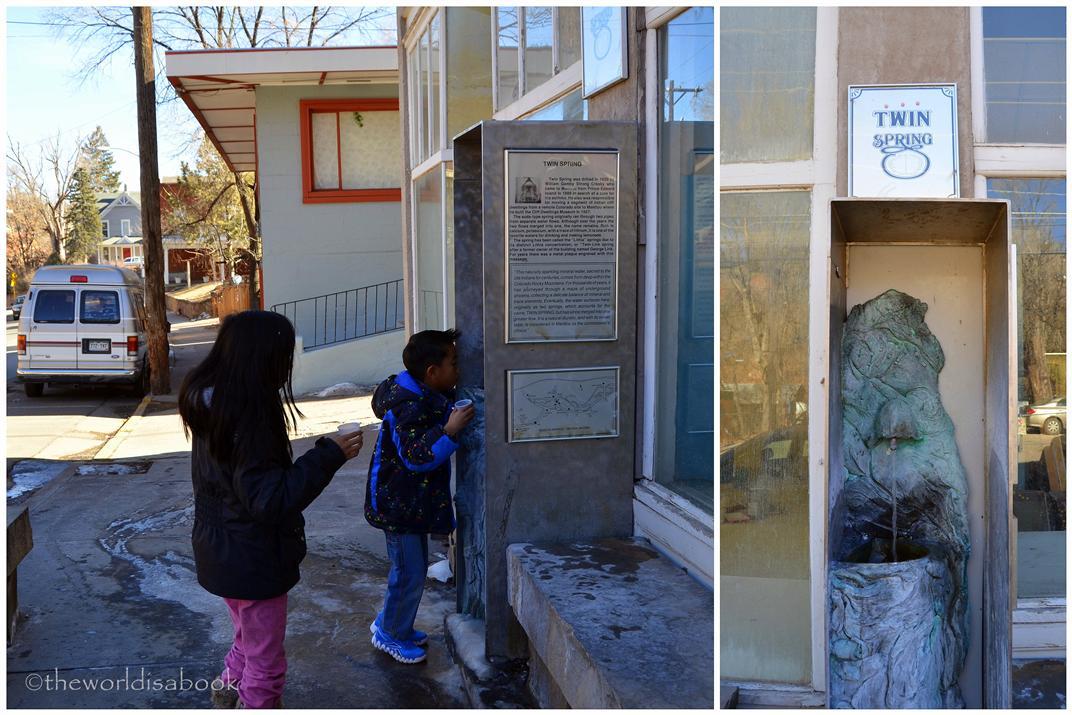 According to the sign, it was one of the town's favorite drinking water and used for making lemonade. It was too bad we didn't have any of those powdered drinks to mix with the water because it probably would have made a huge difference in how these waters tasted.
Stratton Spring was drilled in 1936 and named in honor of Winfield Stratton, a millionaire as a result of a gold strike. The bronze sculpture of a girl was perched on top of the water flow. It was great to see how the town has restored these mineral spring's outflow by creating art around it. I wish I can say that the water tasted better as we sampled more but they didn't.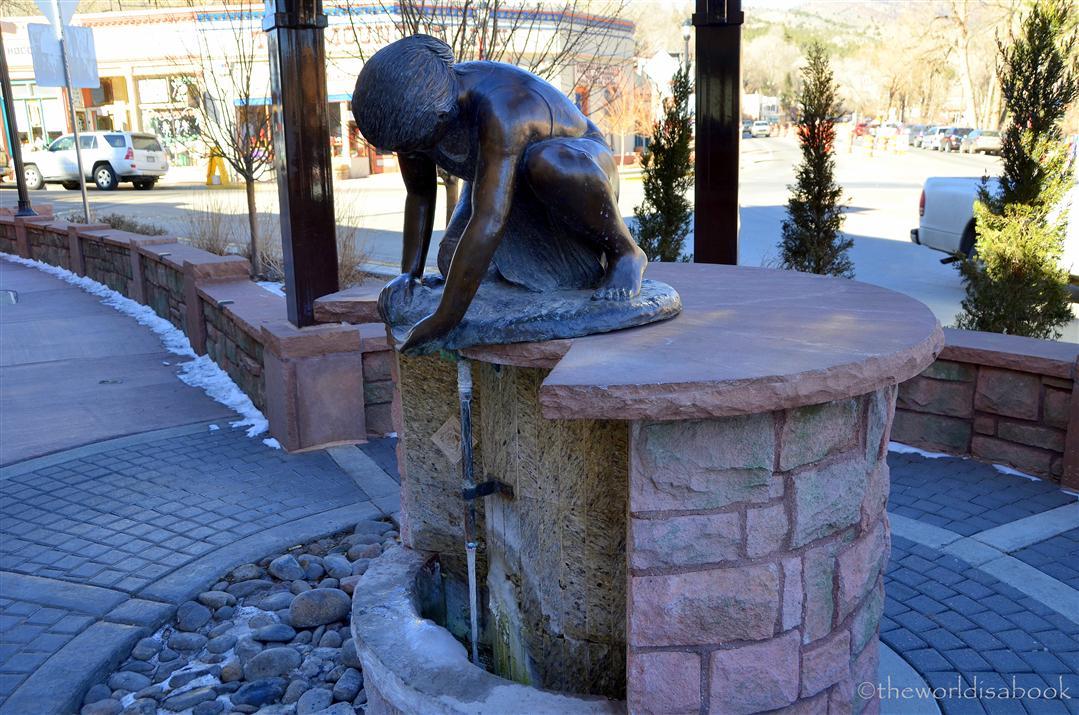 Shoshone Spring  was located in a round sandstone spring house in downtown. This was supposed to have the highest mineral content of all the springs located in the downtown area but wasn't working during our visit. That would have been another interesting taste test.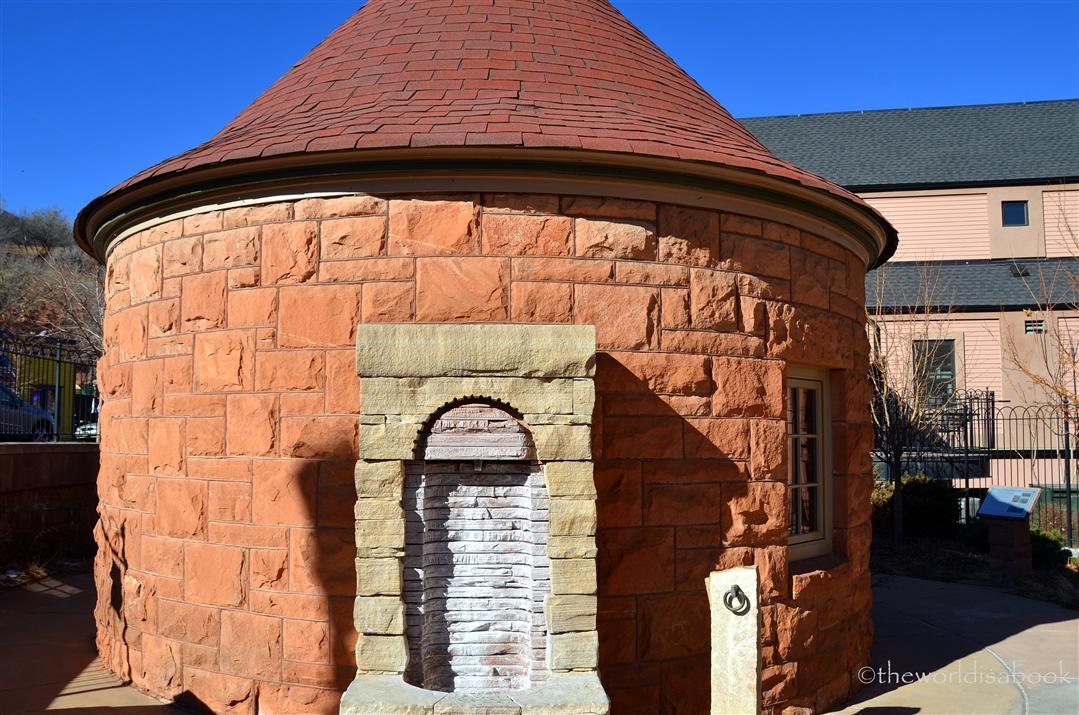 Navajo Spring was located at the back of the popular Patsy's popcorn and candy store – a magnet for kids. This possibly had the oddest location. The soda-type spring, high in carbonate of lime, was a favorite with the Native Americans where they bathed their sick and injured people.  The waters here supplied an old bathhouse nearby and a bottling plant for Manitou Table Water.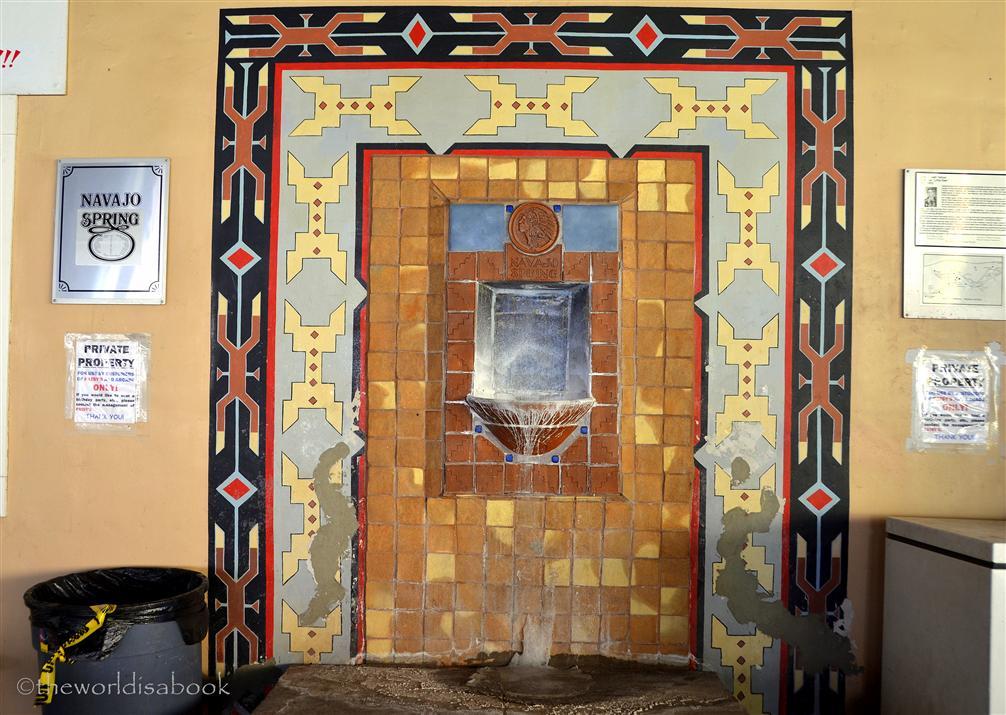 Cheyenne Spring was developed in the 1890s and was supposed to be "sweet-tasting soda water" that came from the limestone rocks underneath. Unfortunately, we didn't get to sample this one either.
7-Minute Spring was our last stop which was located at a park adjacent to a beautiful gazebo (a replica of one that was once here).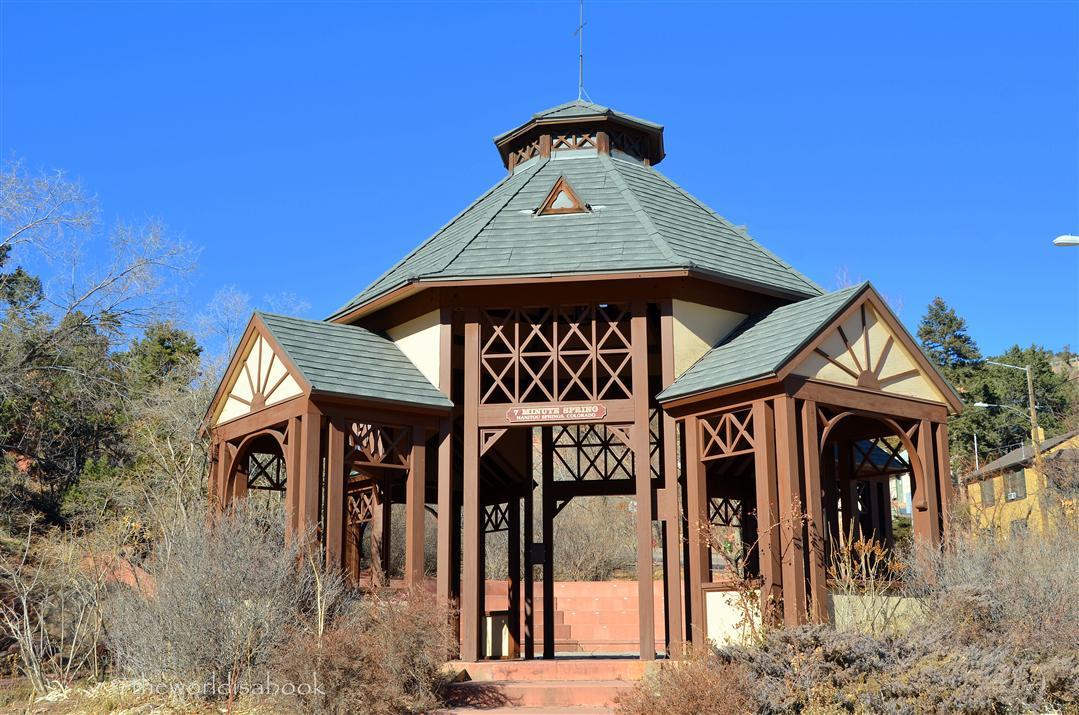 This was drilled here on 1909 which produced a geysering event two feet into the air and caused it to erupt every 7 minutes. A pump was installed here in the 1930s working every seven minutes to provide water flow. The water here was probably the most tolerable out of all the springs.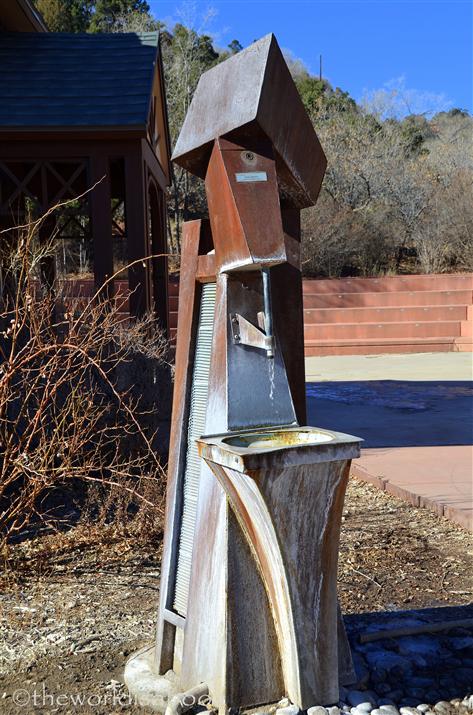 If you've ever tasted carbonated water or soda water, then you get an idea of what these natural mineral springs water tasted but a bit stronger. It's probably best to mix it with a flavored drink instead of drinking alone. Surprisingly, my kids were so into looking for the fountains. They kept their eyes peeled on the streets and spotted a few of them. This self-paced tour also gave us a chance to explore the city and see its beautiful buildings and Victorian homes including this Miramont castle.
Yes, it's a touristy thing to do but a fun family activity and a wonderful way to see this quaint and historic town. The kids enjoyed looking for the fountains even though they spent more time spitting out the water than drinking them. We're hoping the small amount we drank of mineral water gave us a bit of a health benefit.
Tips for Visiting Manitou Springs Mineral Water Fountains
Stop by the

Visitor's Center

(354 Manitou Avenue) to get a map and sampling cups.
Use your GPS if you have one to start plotting the nearest intersections and streets of the springs to save time.
Let the kids lead the way if you have more time and it can become a fun treasure hunt type of activity.
Bring powdered drink mixes to see if it will taste better and please let us know if it made a difference.
It took us over an hour to find most of the springs including a brief stroll through the downtown area.
Walking tours are held here in the summer called Springsabouts.
*Have you tasted the waters of Manitou Springs or visited similar sites like these?
 Pin it for later!