5 Free Things to do in Colorado Springs with Kids
I admit we initially used Colorado Springs as an airport gateway for our trip to the Great Sand Dunes National Park last January. But, we were pleasantly surprised to find a friendly, charming city with a lot of outdoor and family-friendly activities. It has an enviable view and easy accessibility to America's mountain, Pike's Peak (the most visited in the country).  A visit here doesn't have to be expensive so we present five free things to do in Colorado Springs and its surrounding areas with kids.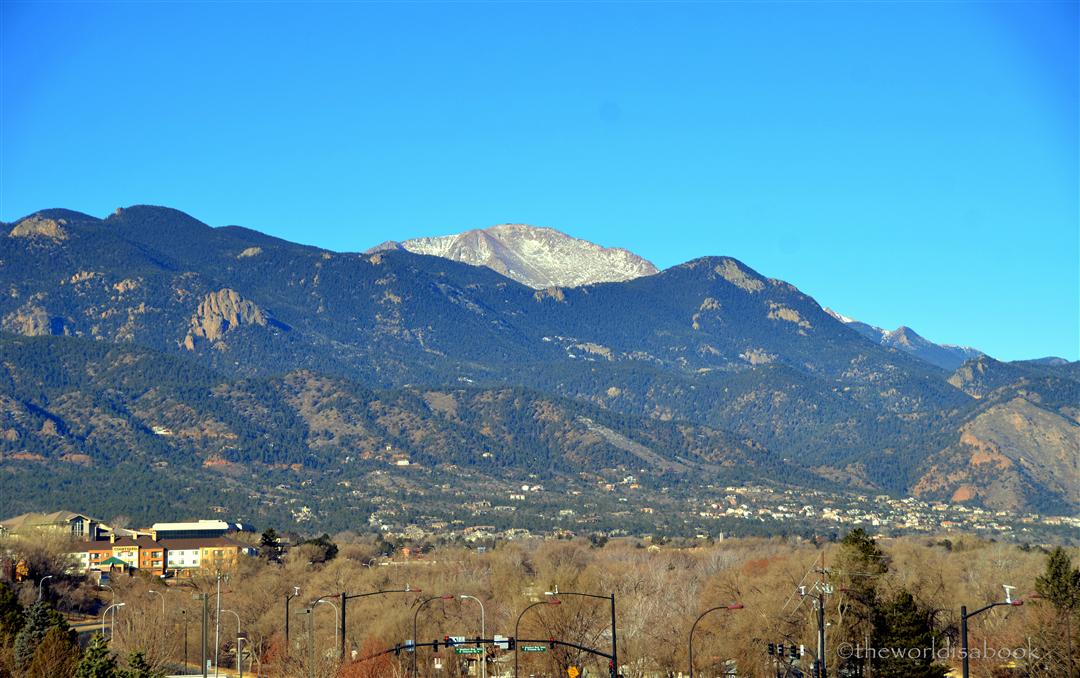 1. Garden of the Gods
This large public park (770 acres) is a popular place for locals and visitors. This garden of stones is filled with beautiful sandstone, mostly red rock formations and stunning scenery. It was named when two surveyors in the mid-1800s thought it was a "fit place for the Gods to assemble".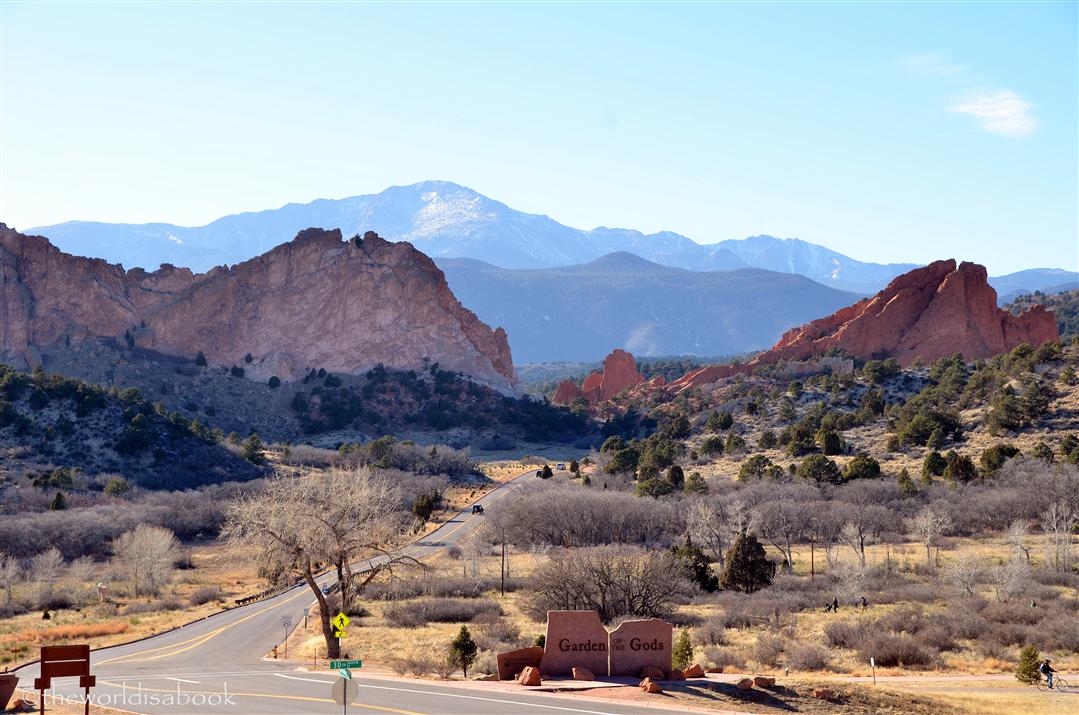 It was easy to drive through the park along with stops to view the rock formations. But, the best way to see them is by walking along the paved trails and seeing the rocks up close. It has 15 miles of trails but we only managed to do the short half -mile Ridge Trail. My kids loved exploring the crevices and climbing on the rocks. Let the kids' imagination run wild and see if they can spot rocks that resemble their names like Kissing Camels, Siamese Twins and the popular Balanced Rock.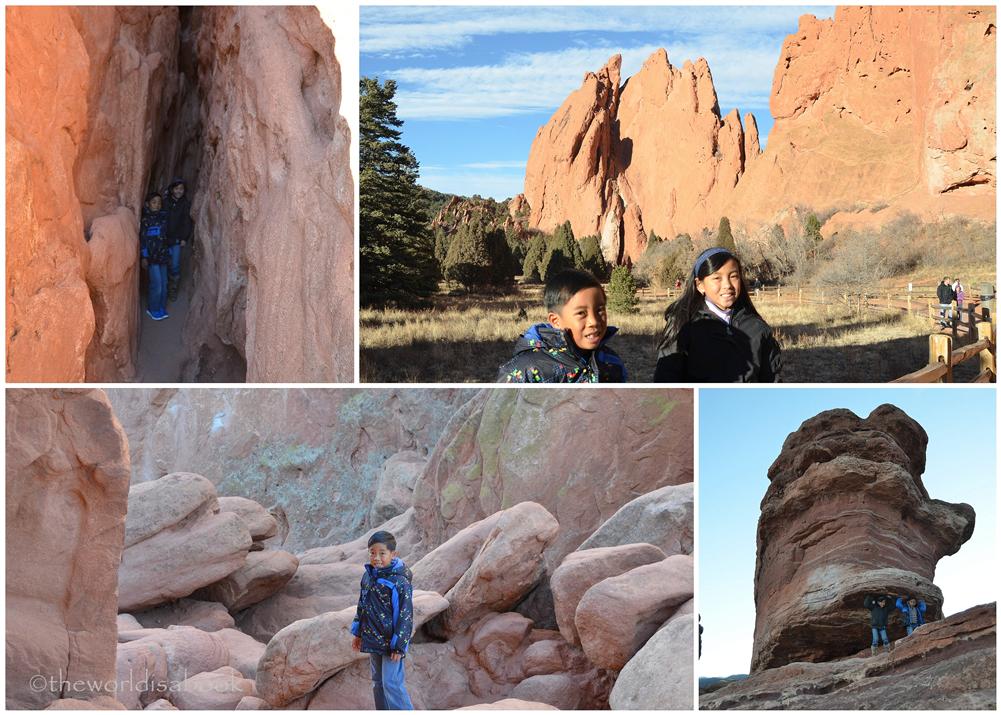 There were plenty of picnic areas, mountain bike trails, horseback riding trails and rock climbing areas.  Climbers must fill out free registration at the visitor's center and have proper climbing equipment and gear. The park also offers free 30-minute guided walks led by naturalists twice a day at 10 AM and 2 PM which we sadly missed.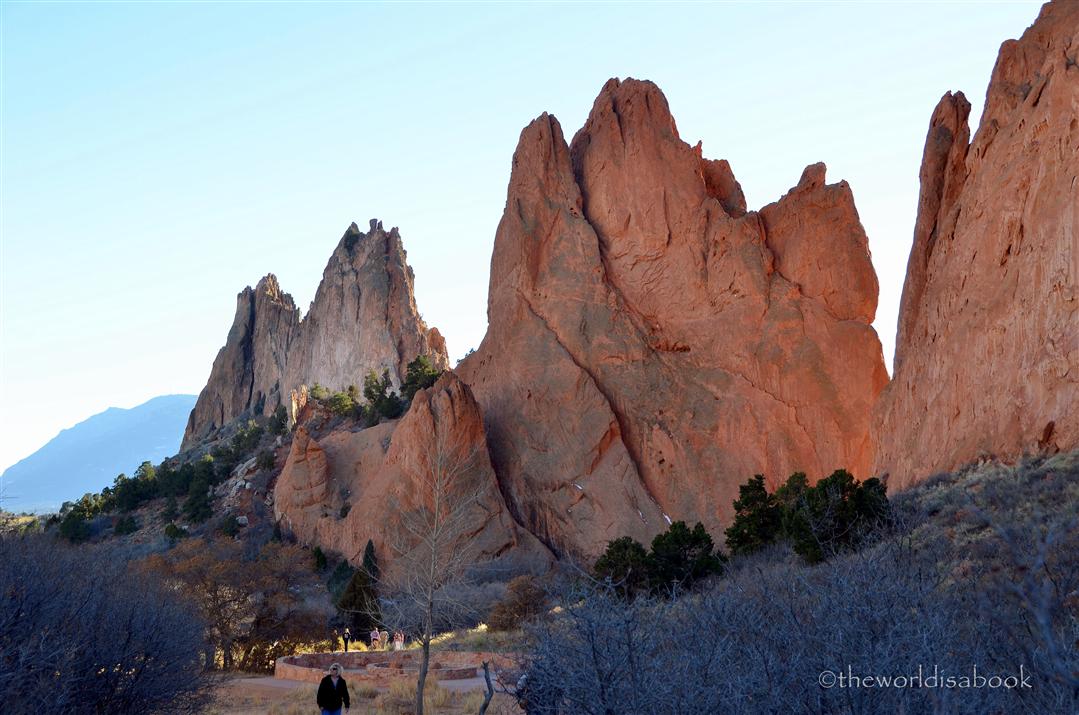 Don't miss the Visitor and Nature Center before the entrance. It had a 14 minute show titled "How Did Those Red Rocks Get There?" which was a great preview to the park. The center had information displays, dioramas, murals and beautiful landscape photographs showing the ecology, geology and biology of the park. Kids can also learn about the Native Americans who used to visit the park.
Hands-on exhibits including touching the skin and antlers of various wildlife found around the park was a big hit with my kids. There was also a replicated skull of a Camptosauraus from the Jurassic Period that was found in the park. For something to take on your hike, try the various flavors of fudge they made and sold at the store. Simply delicious!
2. Manitou Springs
Ever tried some mineral spring water? We searched out the 11 "naturally carbonated" mineral springs using a map from the Visitor's Center and sampled them. Believed by the native American Indians to have healing and spiritual benefits, the original springs are available for the public to try and drink and hopefully gain some health benefits.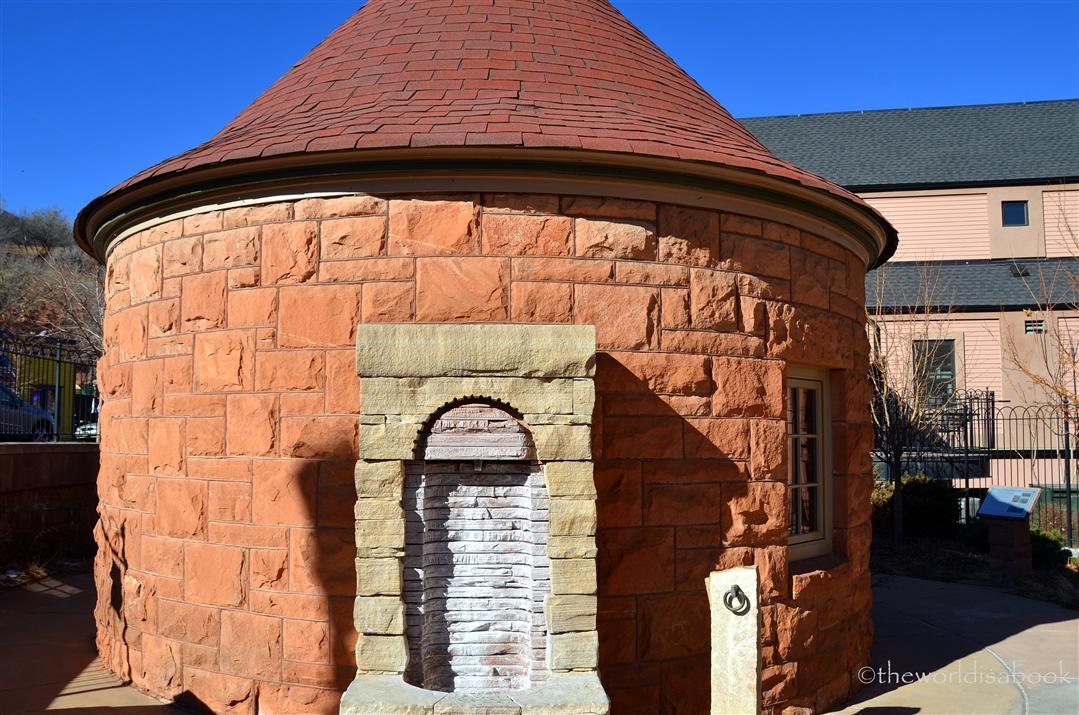 The fountains were displayed creatively with sculptures, statues and works of art. It was a fun way to see this charming town at the base of Pike's Peak. Sampling the mineral water was certainly memorable and something we wouldn't bottle up. They were heavily carbonated and only found one tolerable enough to drink. This self-guided tour was a great family activity and my kids treated it like a treasure hunt and surprisingly, tried all the fountains.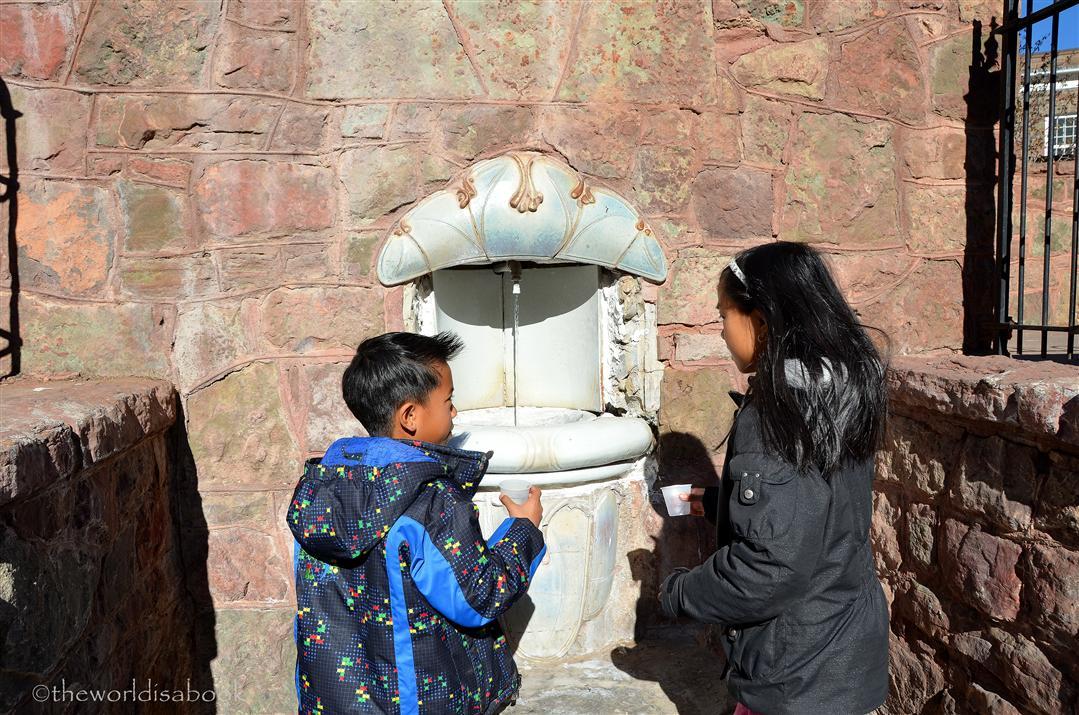 3. Olympic Training Center
The thing with short trips is you sometimes have to make sacrifices in seeing some sites. In our case, this was it. This center was the home to training athletes and coaches preparing for the next Olympic Games. The center has various athlete training facilities, a U.S. Olympic Hall of Fame Rotunda, exhibits, memorabilia displays and the U.S. Olympic Store. The sculpture garden sounds like a great place to stroll through too including a 12- foot- tall Olympic Ring wall.
There were free public tours of the facilities and complex which includes a 12-minute film and a 45-minute walking tour.  My kids were fascinated with the Olympics last summer so this would have been a great stop but we don't feel so bad knowing there's a training center near our house in San Diego too.
4. Old Colorado City and Historic Center
This national historic district was once the home of pioneers who settled here in the 1800's during the gold rush days. It is now a commercial district of diverse shops, galleries and restaurants in brick buildings along tree-lined Colorado Avenue. It was a great place to stroll the streets and window shop.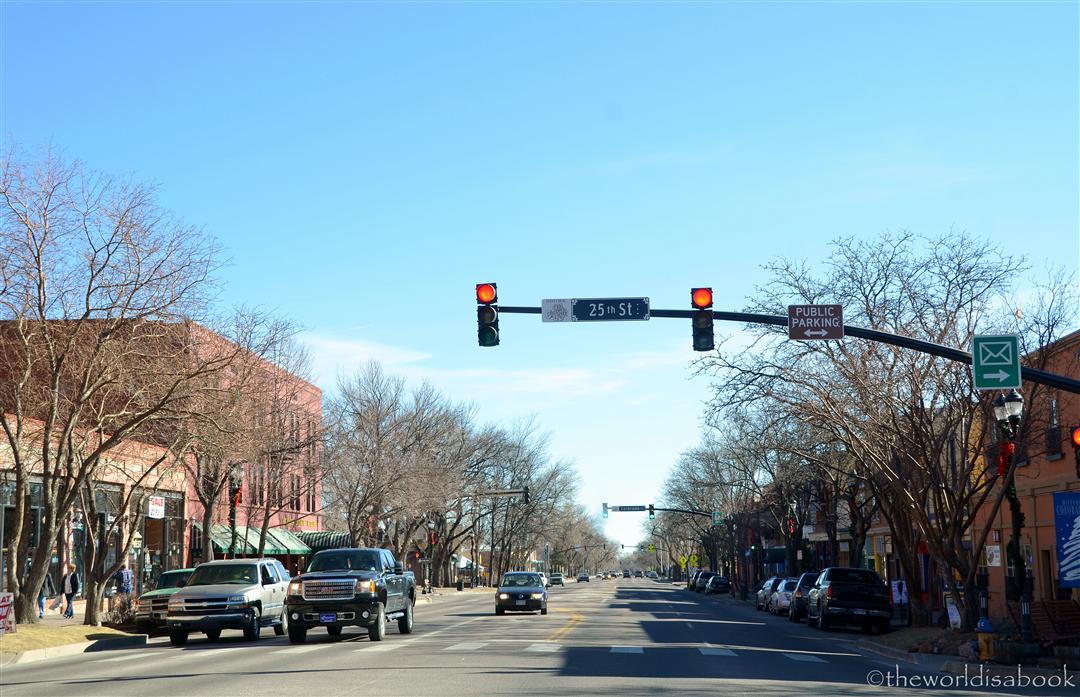 This area was preserved and renovated over 30 years ago. It was a bit like stepping into the golden days where buildings sometimes have a long and interesting history. The History Center Museum was a wonderful place to learn more about the pioneers who once called this home through artifacts, photos and exhibits.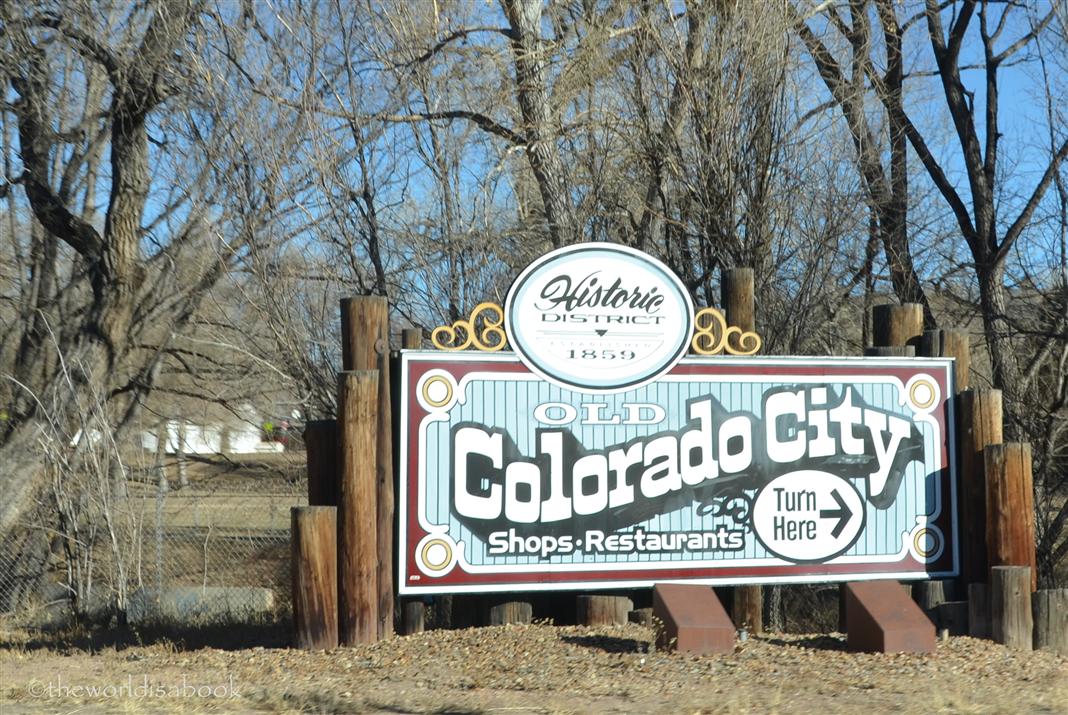 There aren't many schools that are worth visiting with younger kids but the Air Force Academy was a definite stop on our itinerary. This expansive campus for officer candidates to the US Air force was set among rolling hills and mountains. My kids were fascinated with some of the airplanes and other aircraft on display throughout the campus. Don't miss the small plaza with memorials and a hit with aviation enthusiasts of all ages.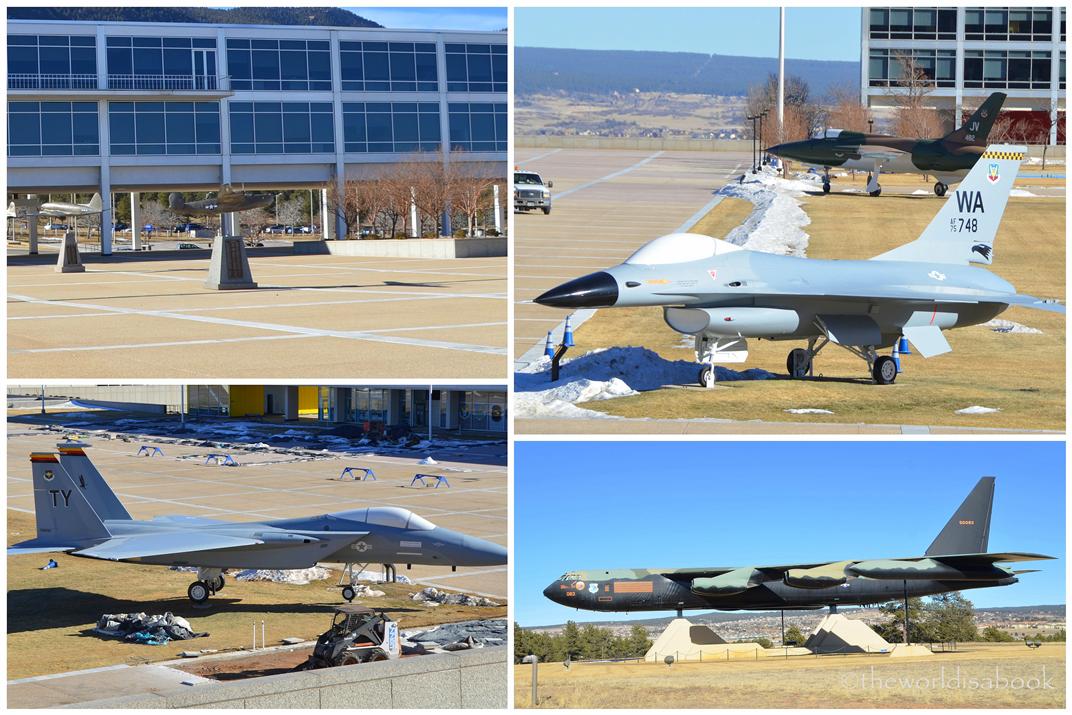 Our main destination here was the Cadet Chapel. This chapel of all faiths is the most popular man-made attraction in Colorado. The distinctive architecture of glass, aluminum and steel is over 150 feet tall and has 17 spires.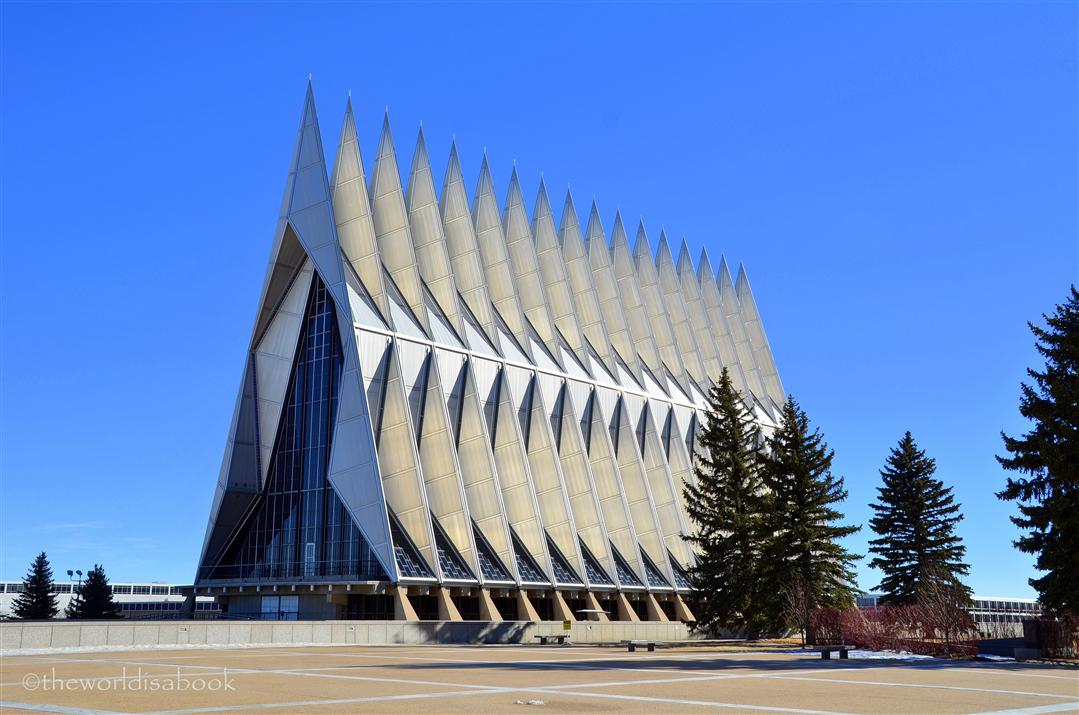 The lower level is used by the Catholics, Jews, Buddhists and other faiths but was smaller and a bit simpler. The upper level for the Protestants was bigger with soaring ceilings and beautiful multi-colored stained glass windows. The pews which are made of walnut and mahogany can accommodate up to 1200 people. Look up to see the large organ with 4.334 pipes.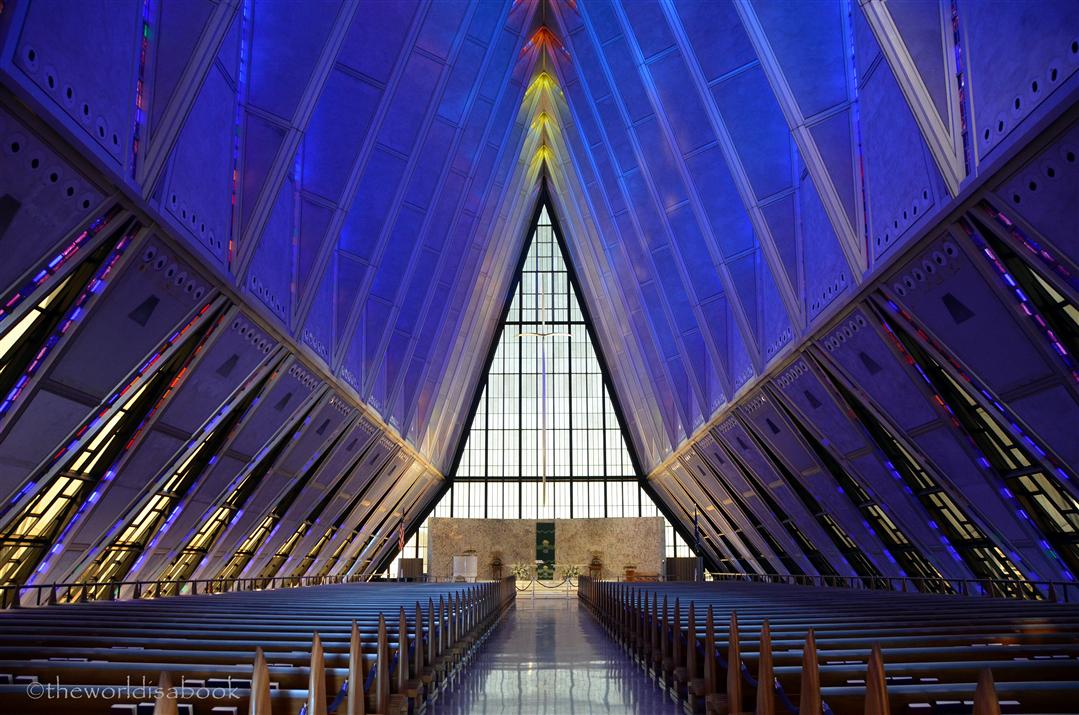 *What other free things to do in Colorado Springs can you add?
Haven't booked your Colorado Springs hotel yet?  See the best prices from the major travel sites on HotelsCombined.
Colorado Springs with Kids Related Posts:
This is a part of a series called Five Free Family Friday.  I hope this will grow into a collective guide of free family-friendly attractions of places all over the world.  If you'd like to contribute with the free attractions in your home city, I would love your guest posts.
Pin it for later!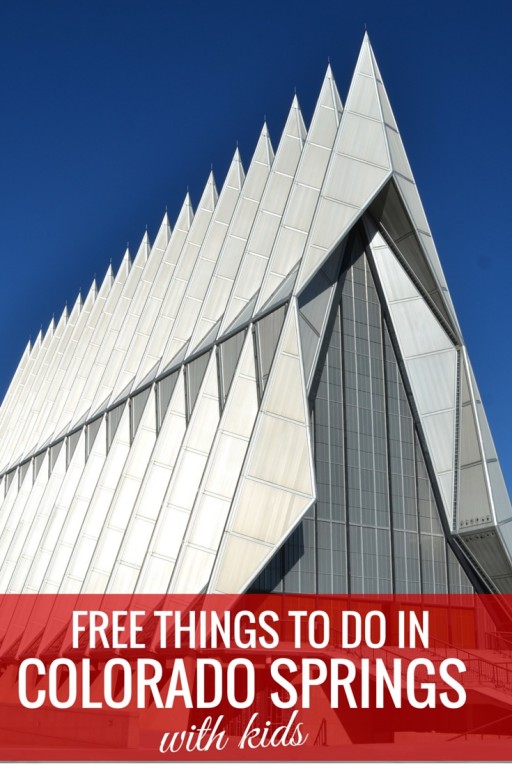 *There are affiliate links in this post to help support this website.