5 Fun and Free Things to do in Penang Malaysia with Kids
One of the benefits of blogging other than meeting wonderful people all over the world is also learning about the cities they live in. Michele from Malaysian Meanders is an American expat living in Penang, Malaysia. I've always thought Malaysia was an underrated Asian country and Michele's posts constantly prove I need to return and explore beyond my day trip there years ago. It has been such a joy to follow her family's expat adventures in Malaysia, Asia and beyond (like their awesome Australian trip). I'm very happy to feature Michele's great guest post on free and family-friendly Penang.  Thanks a lot, Michele!
Penang is a tropical island off the west coast of Malaysia. Sitting for centuries at the crossroads of Eastern and Western trade routes, it has developed into a cultural mix of Malay, Chinese, Indian and British influences. Part of the main city of George Town is a UNESCO World Heritage Site with blocks of colonial era shophouses and residences. Other parts of the island are lined with beach resorts, and the island is also renowned for its cheap but tasty street food. Best of all, Penang is very family friendly and inexpensive.
1. Monkey Around at the Penang Municipal Park (also known as the Youth Park)
This park is a favorite among local children. The water spouts and fountains at the wading pool are a great place to cool off on what is inevitably another hot and humid day. A playground and outdoor exercise equipment keep you occupied if you want to stay dry. One of the most fun areas is the skate park where you can watch others do their trick or even give it a try for yourself. When you get hungry, there's a small snack shop near the giant chessboard. Keep your eyes out for monkeys! They like to hang around the park and help themselves to your belongings.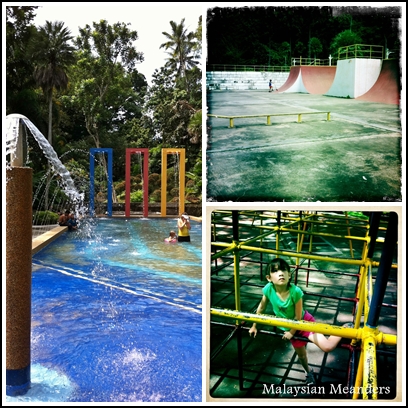 2. Hunt for Street Art in George Town
Street art is popping up all over George Town. While your kids hunt them down, you can take in the architecture of the heritage buildings along the way. Be sure to pick up a handy Street Art map at the airport Arrival Hall or other places with tourist brochures.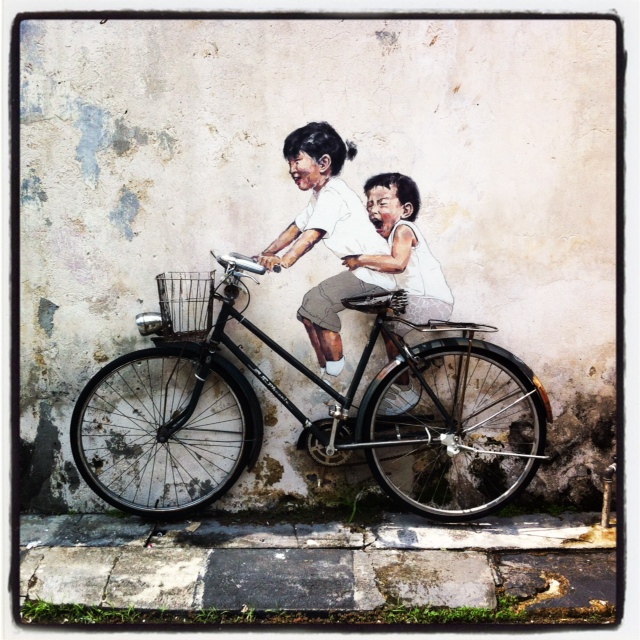 One great street to browse is Lebuh Armenian with its variety of galleries, curiosity shops and cafes. Another recommended stroll is Jalan Masjid Kapitan Keling which is nicknamed The Street of Harmony because it has a mosque, Hindu temple, Chinese temple and Anglican church within a few blocks walk.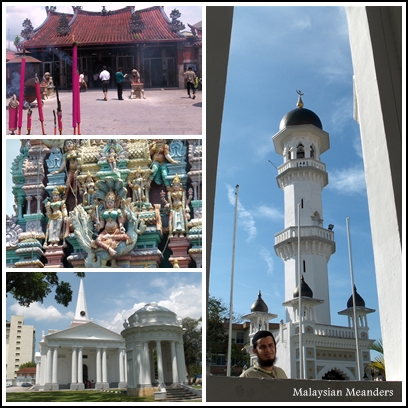 3. Visit a Temple
Numerous Buddhist temples dot the island. Kek Lok Si or The Temple of Supreme Bliss in Ayer Itam is the largest one in Southeast Asia. Weave your way through the kiosks and food stalls lining the stairway to the temple and be sure to stop by the turtle pond with the kids. The seven-story design of the Pagoda of 10,000 Buddhas has a Chinese octagonal base, Thai middle tiers and a Burmese crown.
While admission to the temple is free, there is a small charge to take the lift further up the hill to the 30.2 meter tall bronze statue of the Goddess of Mercy. If you are in Penang during the month after Chinese New Year, be sure to visit the temple at night when it is aglow with lanterns.
The eye-catching Wat Chayamangkalarem, also known as The Reclining Buddha Temple, with its golden Thai-style pagoda is located just a few blocks from popular Gurney Drive.  This compact temple which can be seen in about a half hour is packed with visual delights such as Siamese statues and murals depicting Buddha's life.
The big draw is the 33 meter long reclining Buddha which also serves as a columbarium housing urns with ashes of the deceased. Especially festive times to visit are during Thai New Year (April) when the entire temple erupts into a free-for-all water fight or Loy Krathong (November) when followers solemnly carry candlelit floats to the shore and release them into the water.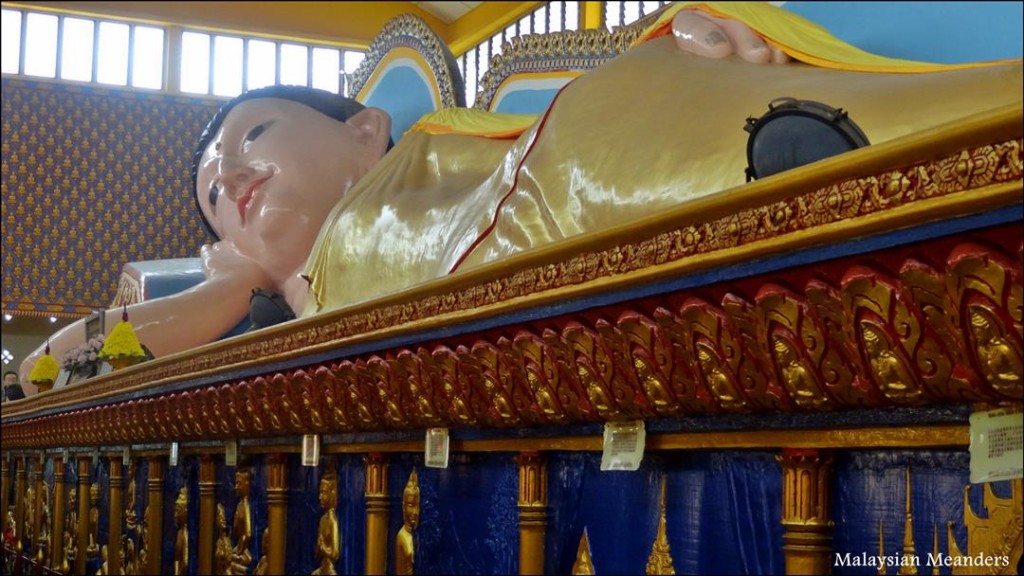 4. Hang out on the beach
Being an island, Penang has many beaches. The best ones are on the northern side in Batu Ferringhi. All beaches are public, and you can often find access through one of the car parks (parking lots). Some people spend big bucks renting personal watercrafts or banana boats, going parasailing and riding horses, but my kids are happy with simply playing in the sand. Watch out for jellyfish if you decide to go into the water.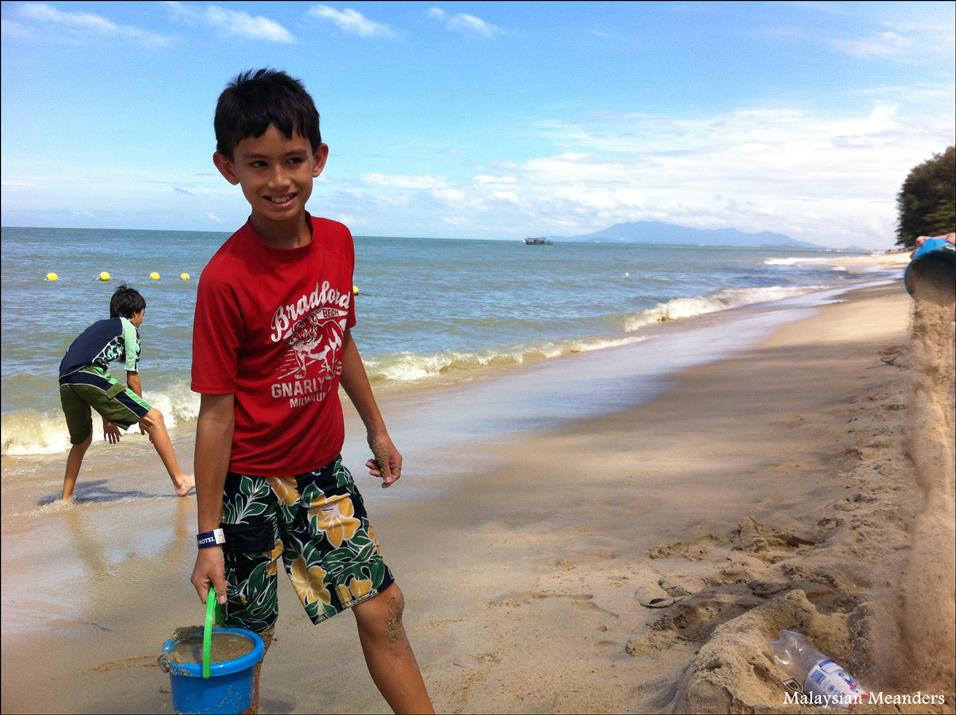 5. Jungle Trek in the National Park
Trek through the jungle at Penang's Taman Negara (National Park). Scramble up and down large rocks, jump over small streams, push past tangled limbs and climb over fallen logs. There's no admission fee, although many people hike in and then meet a hired boat to take them back to the park entrance so that they can view the island from the water.
Monkey Beach is a popular destination with its drink and fruit stalls, rope swing and palm trees. Allow 1.5 to 2 hours to trek the 3 km to the beach with elementary school-aged children. The second half of the hike is moderately challenging, so you may prefer to just hike partway and end at USM/CEMAC beach.
It's best to head out in the morning before the day gets too hot and the narrow trails become crowded. Bring along lots of water, snacks, or even a picnic. Wear a swimsuit since most of the trails pass by or end at a beach.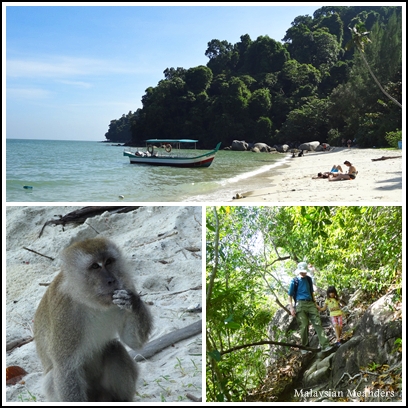 *Have you visited any of these free Penang attractions? Any other free attractions you'd like to add?
————————————————————–
Michele and her family moved from Texas to Malaysia in 2011. Besides learning how to maneuver through life in a new country, they have also embraced the opportunity for international travel. Michele blogs about their adventures at Malaysian Meanders. You can also like their Facebook page.
Pin it for later!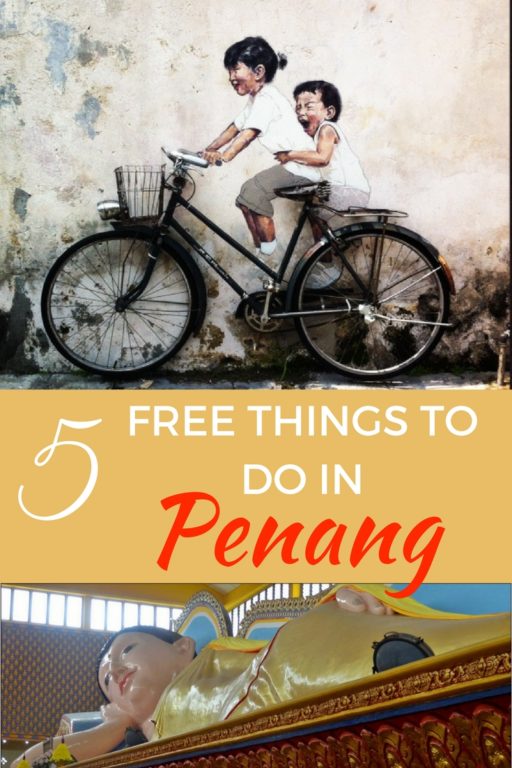 This is a part of a series called Five Free Family Friday.  I hope this will grow into a collective guide of free family-friendly attractions of places all over the world.  If you'd like to contribute with the free attractions in your home city, I would love your guest posts